Itinerary Highlights
Discover pre-Columbian tombs in a UNESCO archaeological park
Stay in a traditional hacienda in Colombia's coffee region
Experience the historic city of Cartagena with a private guide
Unwind in an island paradise
Contact one of our Colombia specialists + 44 (0) 20 3958 6120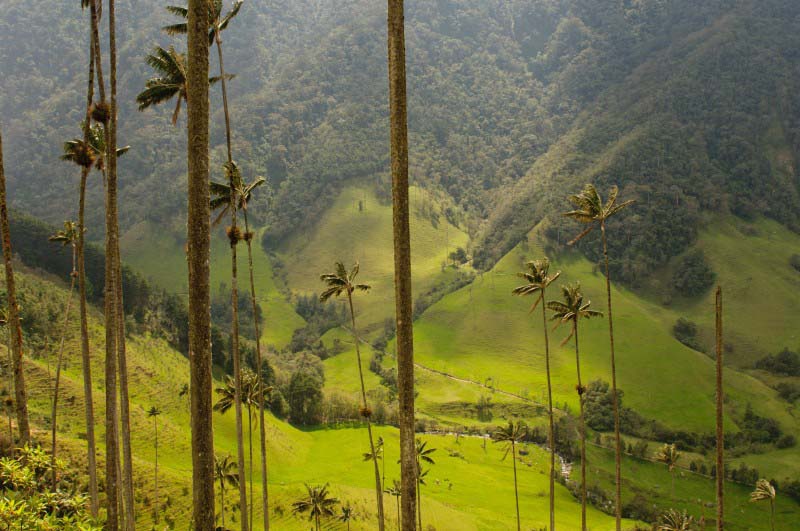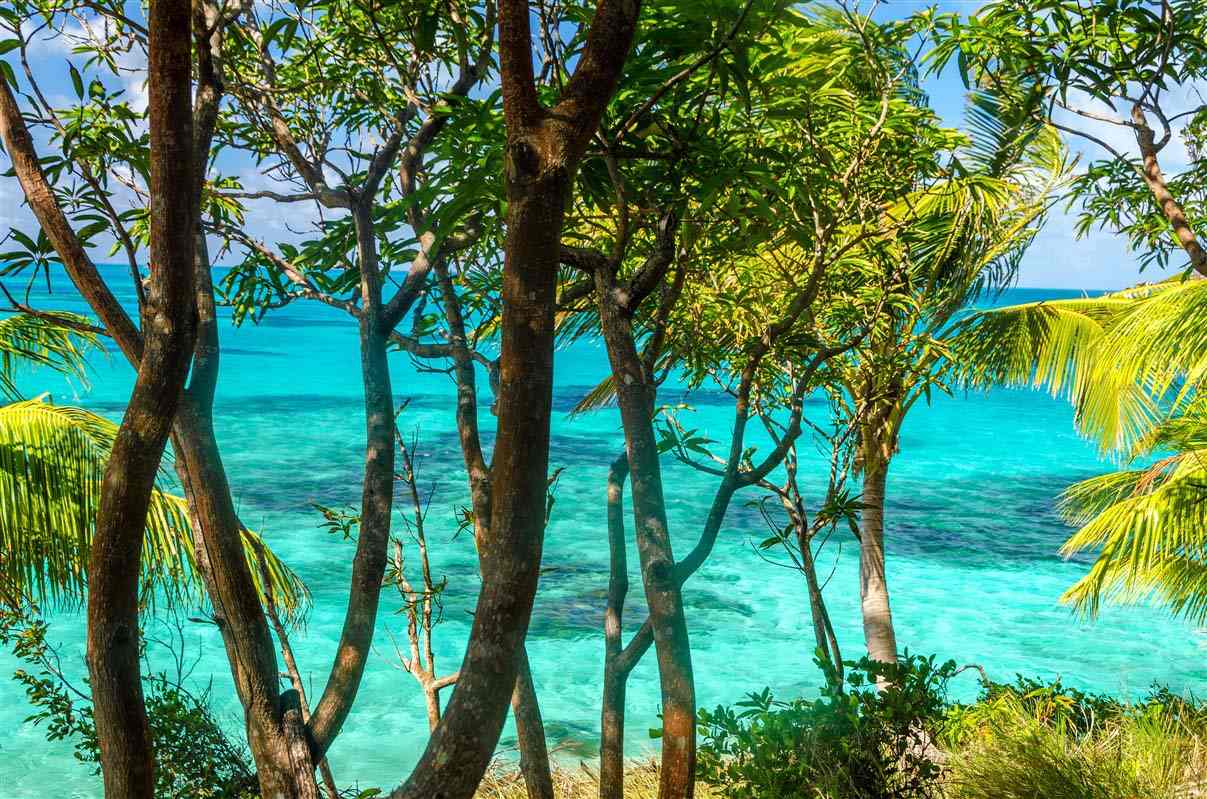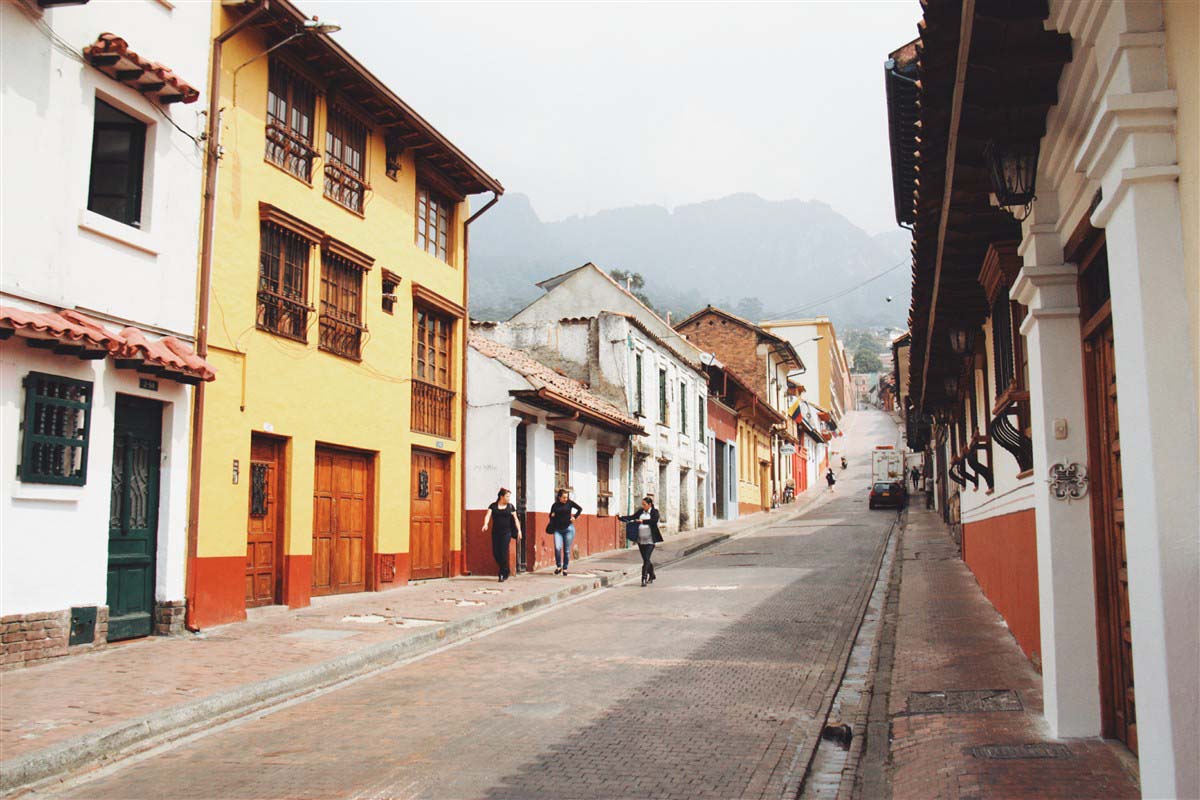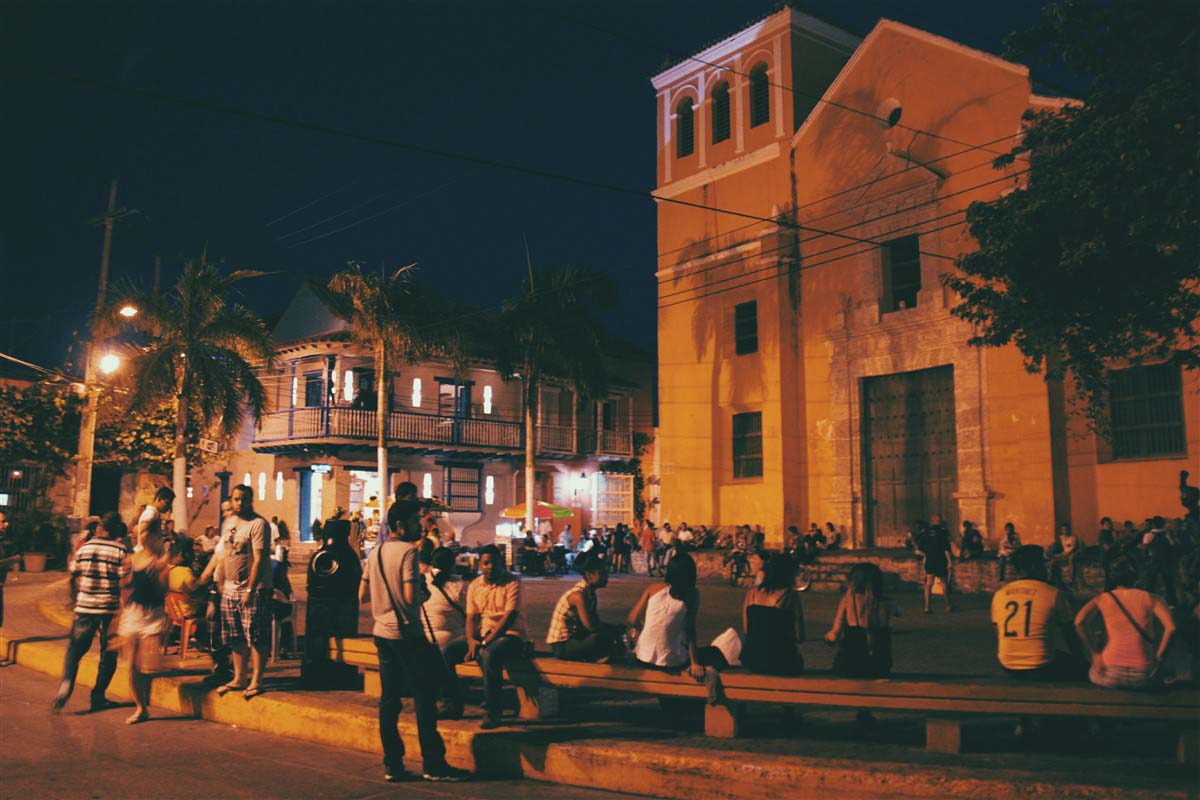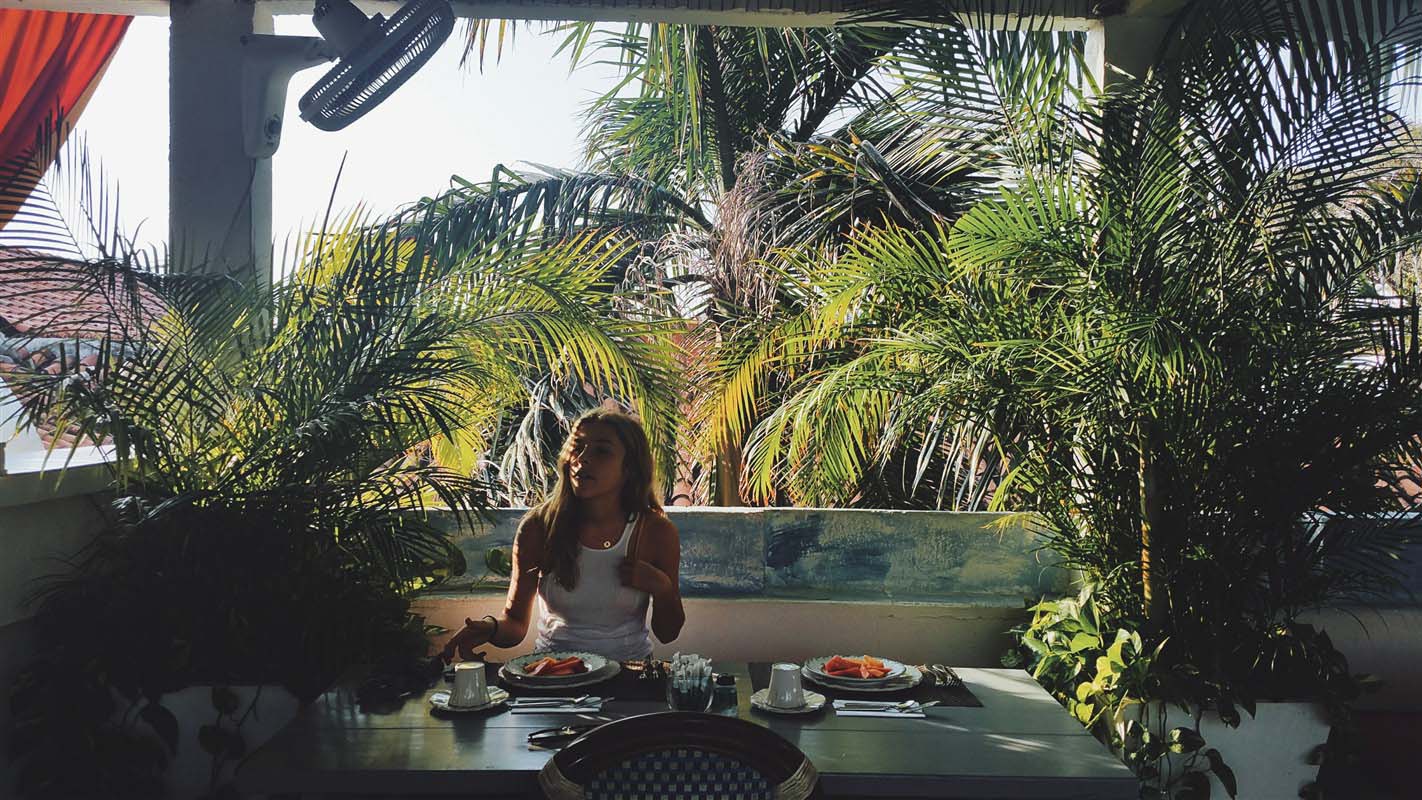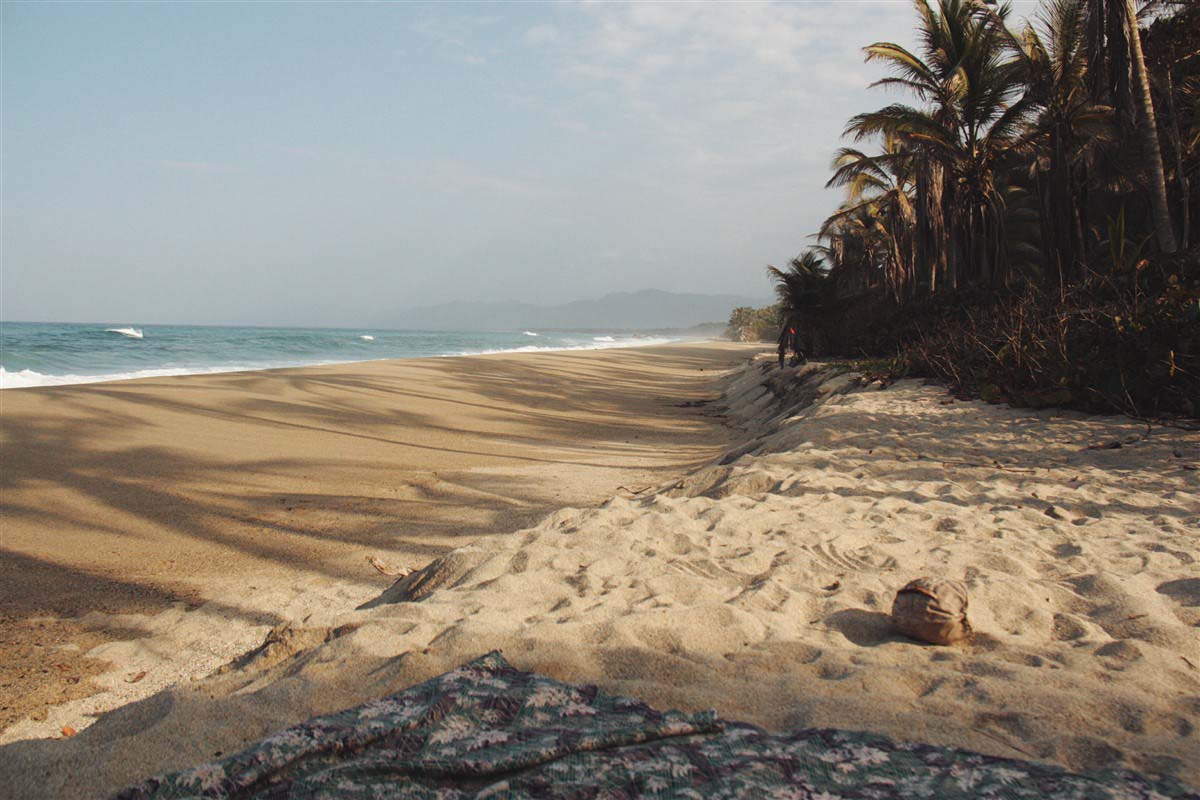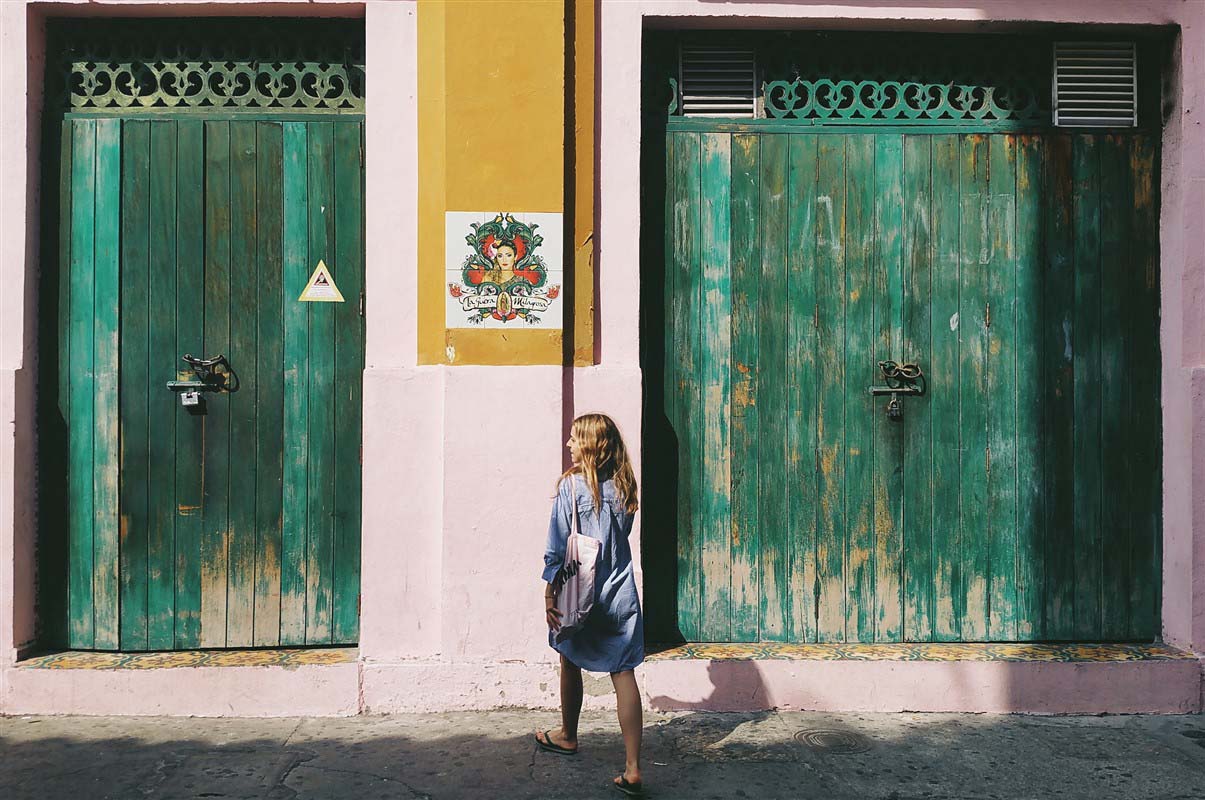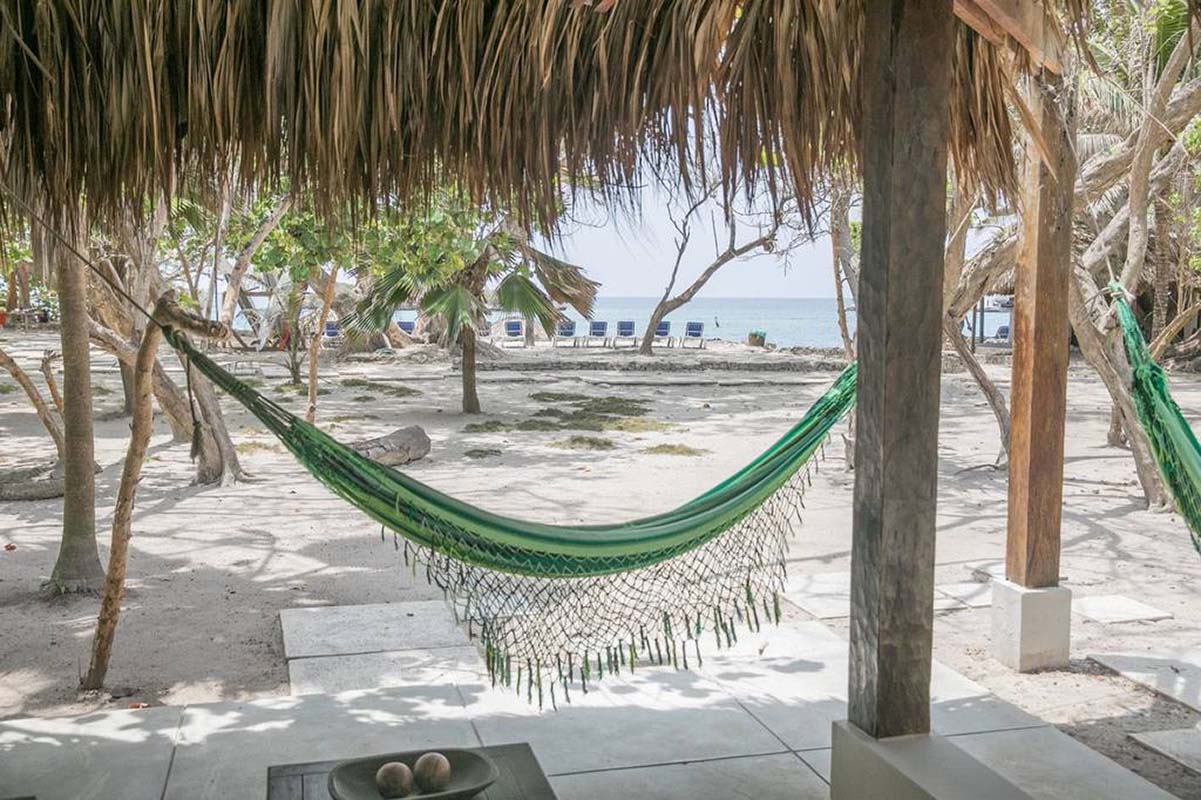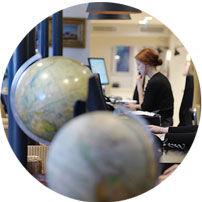 Colombia has it all. Towering mountains, fun cities, bountiful national parks, ancient ruins and ravishing beaches, all cradled between the Pacific Coast and the Caribbean Sea. This itinerary ticks all the boxes with an 21-day adventure getting to know Colombia up close and personal.
Route
Everything is 100% tailored to you
The direct flight to Bogota leaves London in the evening. It's an eleven-hour overnight flight so make sure the iPad is fully charged and your copy of Love in the Time of Cholera is downloaded.
DAY 2
Touch Down in Colombia
Arrive into the capital city of Bogota in the early hours of the morning and your private chauffeur will be waiting to drive you into the metropolis. After checking in to your hotel, head straight out to watch the city come alive. You have the whole day to explore at your own pace so why not start at an early morning market for a freshly squeezed juice and a stroll around the neighbourhood. As a destination that remains largely unspoiled by tourism, you may want to consider our Concierge service, designed to get under the skin of Colombian life using recommendations from a local. He or she will be able to give you insider tips on the best festivals, markets, and restaurants in the area according to your tastes.
This morning, meet your private guide who will help you discover Colombia's capital city. Start at the Paloquemao market for fruit, vegetables and flowers bursting out of jostling stands. Make sure you try guanabana - an exotic health fruit also used to make delicious cocktails. A short walk brings you to La Candelaria, the city's cultural epicentre with Spanish colonial houses, art deco architecture and magnificent government buildings. Fans of Gabriel Garcia Marquez can visit the cultural centre dedicated to the author - a must-see for any literary fanatic whilst art lovers will find iconic works by Dali and Van Gogh in the Botero Museum. Other activities we can arrange include taking a cable car to the top of Montserrate hill, visiting the Salt Cathedral, exploring Bogota by bike or a street art tour.
After a leisurely breakfast and last morning in Bogota, your private chauffeur will drive you to the airport in good time for your domestic one-and-a-half-hour flight south to Pitalito. Arriving in the afternoon, you will be met and transferred around 45 minutes towards the small town of San Agustin. Settle into your homely lodge nestled at the foot of the Andes and gaze over gentle rolling hills and wide plateaus.
This morning, set off on foot to San Agustin where you can wander around its charming streets and get your bearings. Your guide will introduce you to the area widely known for its pre-Columbian archaeological sites. During your walk you can stop off at one of the charming cafés for an espresso should you feel tempted.
Declared a UNESCO World Heritage site, the San Agustin Archaeological Park remains a captivating mystery for history buffs and archaeology enthusiasts. Today you can head out into the wild landscape scattered with megalithic statues and burial sites. Start at Alto de los Idolos to marvel at the 20ft statue, the largest in the region, and then to Alto de las Piedras to see its haunting tombs. A 4x4 ride will take you further afield to the village of Obando where its underground crypts have been carefully restored. Whilst you investigate, your guide will be able to shed light on the legends surrounding these artefacts. Above ground, the narrowest part of the Magdalena (Colombia's longest river), runs through the park. It's a pretty place to stop and explore the gorge and rapids and if you still have energy, you can hike up to the top of the hill for splendid views of the park.
DAY 7
Journey to the Coffee Region
After breakfast, you will be privately chauffeured to Neiva airport for your connecting flight to Armenia. On arrival, a private guide will take you deep into the coffee region for your stay in a traditional farmhouse. Cool off in the swimming pool and relax with a good book under the palms and flowering plants.
Today your private guide will accompany you through Colombia's heartland, famously known for its coffee plantations. First, visit Salento, a colonial town vibrant with colour. Its main square is the perfect place to watch local life unfold with street vendors selling exotic fruits and people milling under the shady palms. Journey off the beaten track and you'll find Filandia, a smaller town where you can admire the slower pace of life. Don't let its remote location fool you - the restaurants and cafes here are surprisingly creative. You can work off lunch touring the Cocora Valley, famous for its tall wax palms sprinkled over the mountain range. It's a gorgeous hike through the emerald fields spotting thriving flora and fauna along the way.
This morning, head into the hills and go behind the scenes of a working coffee farm with a campesino or peasant farmer. During harvest season, you can see the pickers making their way up the steep slopes. You'll be able to watch the meticulous grinding and brewing process before finally retreating to the terrace where you can taste-test a variety of aromatic blends under the guidance of a coffee connoisseur. The rest of the afternoon may be spent enjoying a late lunch and exploring at your own pace. Still feeling high from the copious amounts of coffee? We can always arrange for you to go zip wiring through the canopy or even bamboo rafting.
DAY 10
Fly to Santa Marta
A transfer will take you back to the airport for your connecting flights to Santa Marta via Bogota. The journey will take approximately four hours. On arrival in the afternoon, a private guide will be waiting to drive you to your lodge in the leafy hills of Tayrona National Park. As you traverse resplendent greenery, marvel at untamed wilderness from the towering Sierra Nevada mountain range to the sweeping coast. After a delicious seafood dinner, rest your head to the sounds of waves below.
We recommend a good breakfast this morning before you embark on your day hiking along Tayrona's wild coast. Your private guide will pick you up and drive you through tropical scenery to the start of your trail. Birders will be in seventh heaven with a plethora of bird species (200 to be precise) and if you're lucky, you may see a monkey or two swinging in the trees. Look out for the Kogi tribes people, an indigenous community who live in the national park. Your hike will come to an end at one of the palm-fringed beaches where you can slip into tranquil waters and enjoy the last rays of the afternoon sun. A driver will be waiting to transfer you back to your lodge.
Wake up bright-eyed and bushy-tailed to explore Tayrona's jungle. A gentle half hour walk will bring you to an ancient settlement where you can witness its crumbled terraces. Don't miss the small museum, a reconstruction of an original house providing insight into old world Colombian culture. Trek through the rainforest across shallow streams and sandy paths and you'll soon come across some enchanting waterfalls. The natural pools are a delightful place to stop and swim, filled with fresh mountain water. After a refreshing dip, return to your lodge for a well-deserved cocktail.
DAY 13
Introducing Cartagena
It's time to say goodbye to the beach and head to a more urban setting. A private chauffeured transfer of around five hours will take you to the fortressed city of Cartagena. Cartagena is as colourful as it is seductive and there's no better way to explore it than diving in headfirst. One of the most instagrammable place on earth, make sure your phone is fully charged to capture the city's vibrancy. For your first night, we recommend a failsafe evening of cocktails and salsa dancing.
Cartagena's rich history and brightly coloured houses are enough to make anyone swoon. Once a swashbuckling city feverish for gold, its crumbled beauty can be brought to life with a private guide. Your full day tour will take you through the historic old town, the most picturesque part of the city with Spanish colonial houses, horse-drawn carriages and pretty plazas at every turn. Recall the days of pirates plotting to maraud boats as you walk around the fortifications. You'll be treated to views at every angle from ramparts and castle walls. Cartagena will leave you reeling so we suggest winding down on a rooftop bar with an aguardiente cocktail.
The sparkling waters of the Caribbean await. Luckily for you - sailing around the port city is somewhat more luxurious than it was in the 16th century and this morning you can take a boat trip to the nearby Rosario Islands. Spend a day lapping up the sun and relaxing on the sugar-soft sand. Once you feel a little more energised, you can paddle out in a kayak or snorkel around the pristine coral reefs.
It's an early start this morning and your private chauffeur will take you to Cartagena airport for your hour-and-a-half flight to San Andres. Arrive on this remote island in the afternoon and a transfer will whisk you to your hideaway by the sea. Drop your bags and head straight to the deck for a sundowner. Tonight you'll be soothed to sleep by the sound of waves lapping the shores.
DAY 17
Kayaks and Lagoons
Wake up in your tropical paradise and you'll soon start to unwind. Take a kayak out onto calm crystalline water to explore the small offshore cays and secluded coves. You can paddle around the McBean Lagoon National Marine Park which protects part of the world's third largest coral reef, so don't forget the snorkelling gear - you may even spot its resident sea turtles. The afternoon has been left free for you to enjoy the island pursuits as you please. Activities we can arrange include fishing trips, picnic lunches on deserted beaches, trekking in the forest, diving and bird watching.
Get ready for a day on the brilliant turquoise water and make sure you pack the GoPro. Hop on a boat and venture to Morgan's Head, named after an English pirate, and Lovers' Lane Bridge, once used to keep the pirates at bay and now a setting for romantic walks. You'll stop to snorkel over tropical fish and stingrays or to explore soft sandy shores. A seafood feast will be served under a shady spot where you can while away the rest of the afternoon. There's time for a dip before you head back to your hotel by the sea.
On your last full day in paradise, spend the morning exploring the pristine coral reefs teeming with tropical fish. Your guide will take you to the best spots where the water is at its clearest and calmest with the most underwater wildlife activity. You have the afternoon free to have lunch and soak up the last rays before your international flight tomorrow.
Sadly all good things must come to an end. Enjoy a last relaxing morning and lunch before your transfer back to the airport for your two-hour flight to Bogota where you will connect (with your bags checked through) to your late evening flight back to the UK. Flying time is approximately ten-and-a-half-hours, so remember to charge the iPad or have a good book to hand.
Your flight lands back in London in the early afternoon.
A Rough Idea of Price
Dependent on season, accommodation and activities
The estimated cost for this trip starts from £5,115 to £7,350 per person. The final cost of the trip depends on the way we tailor it especially for you. The final cost varies according to several factors, which include the level of service, length of trip and advance booking time. The exact price will be provided on your personalised quote. The average starting price for this trip is £5,880 per person.
A few of the benefits of travelling with us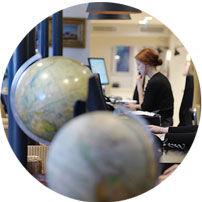 Get in touch
Our experts have the inside track on the destinations they sell and will tailor-make a holiday to your unique requirements.
Contact one of our Colombia specialists