Itinerary Highlights
Enjoy the nightlife in Hamburg - Europe's party capital
Spend a couple of days in beautiful Stockholm, learning to Nordic ice skate while you're there
Stay in treehouses, igloos and canvas tents in the beautiful wilderness of Swedish Lapland
Enjoy adventurous activities such as dog-sledding, snowmobiling, snowshoeing and cross-country fishing
Eat extremely well in some of Scandinavia's finest restaurants
This itinerary can be done entirely by train
Contact one of our Sweden specialists + 44 (0) 20 3958 6120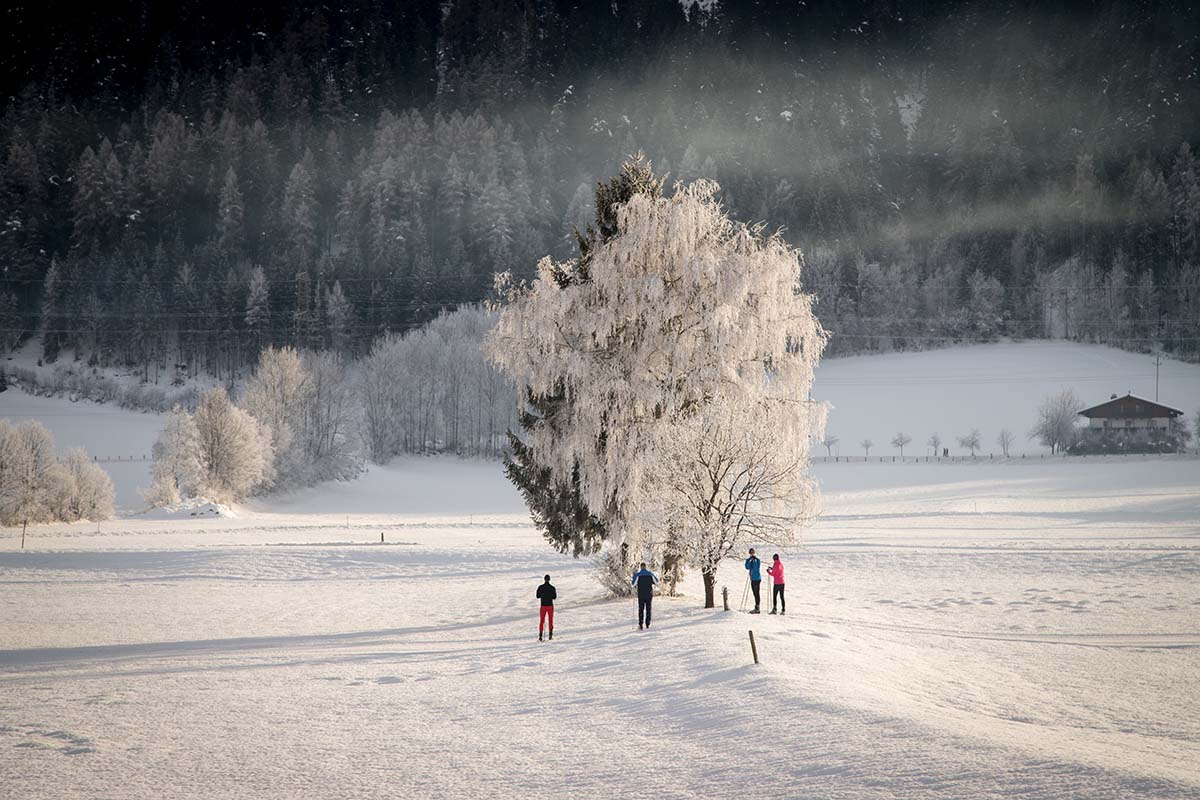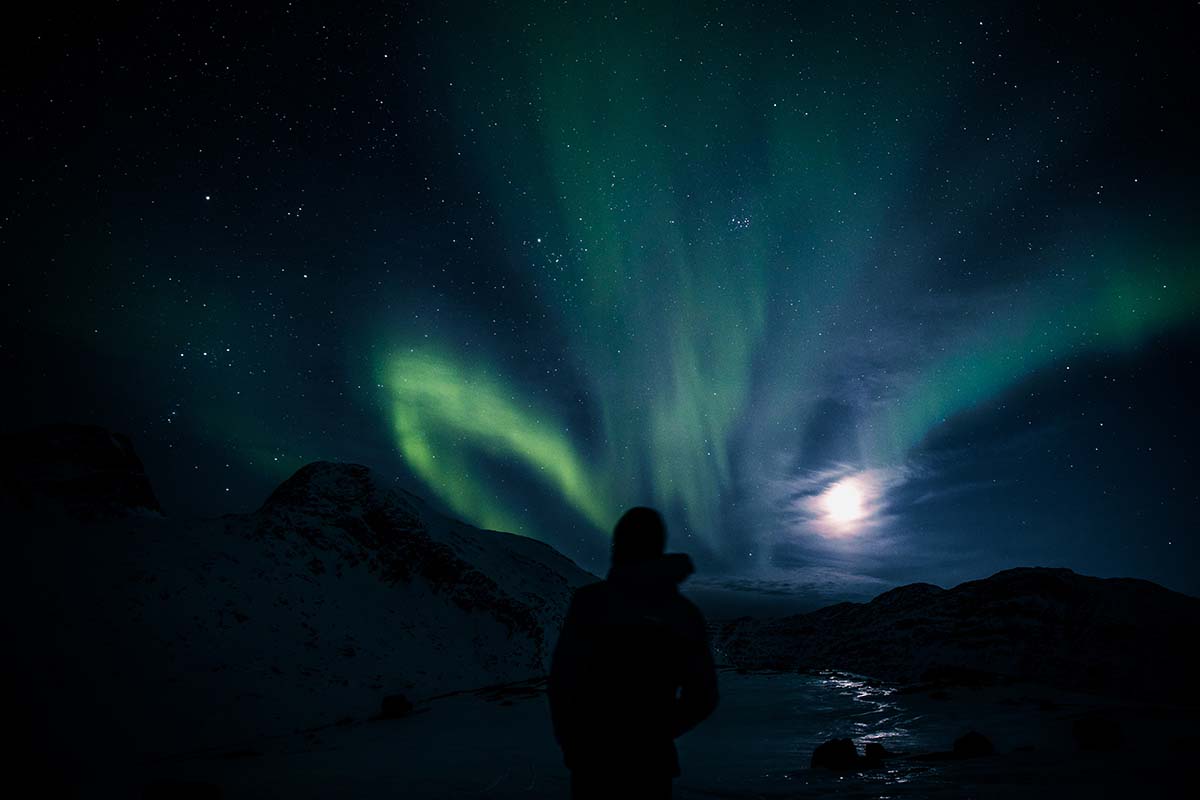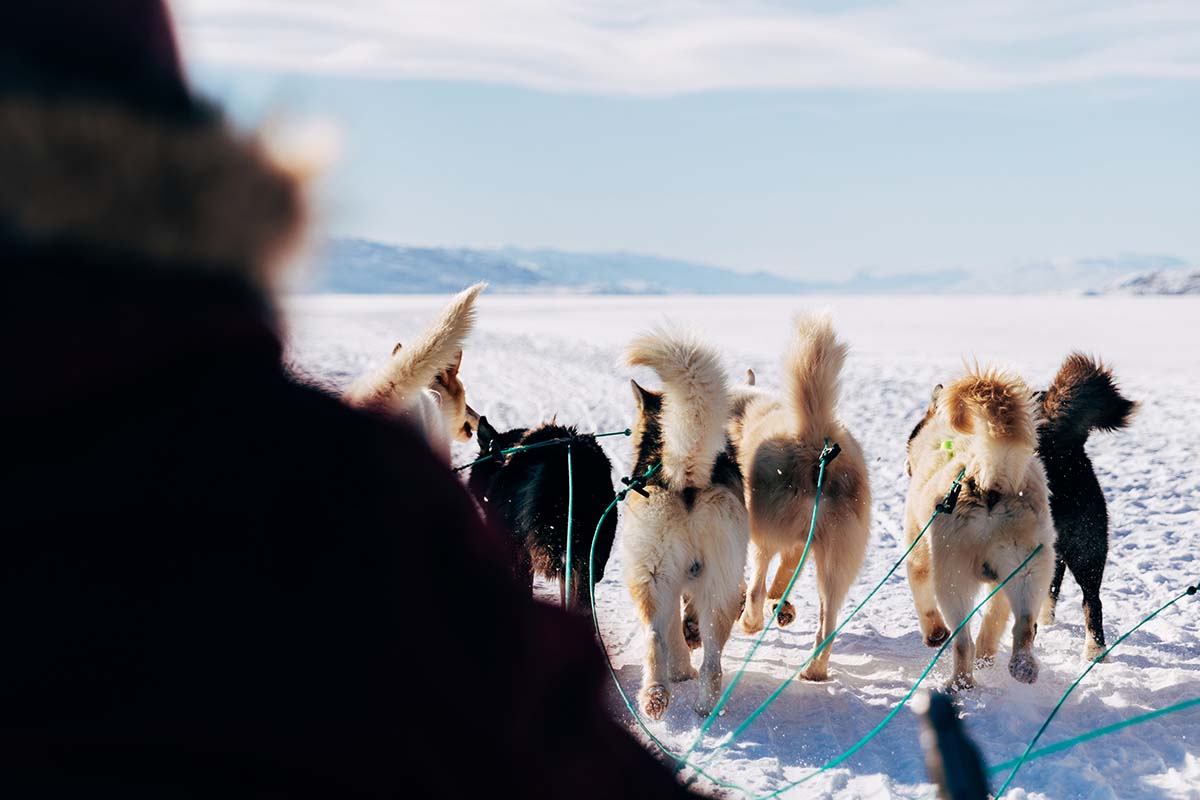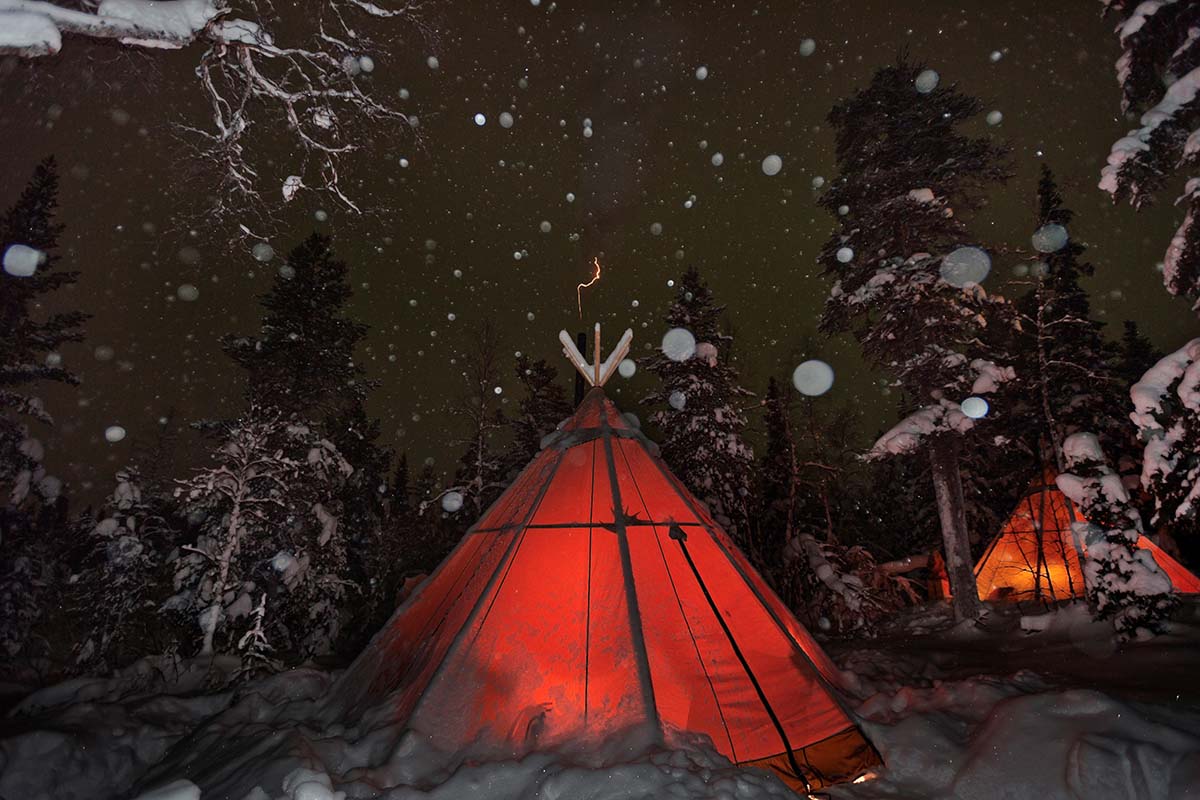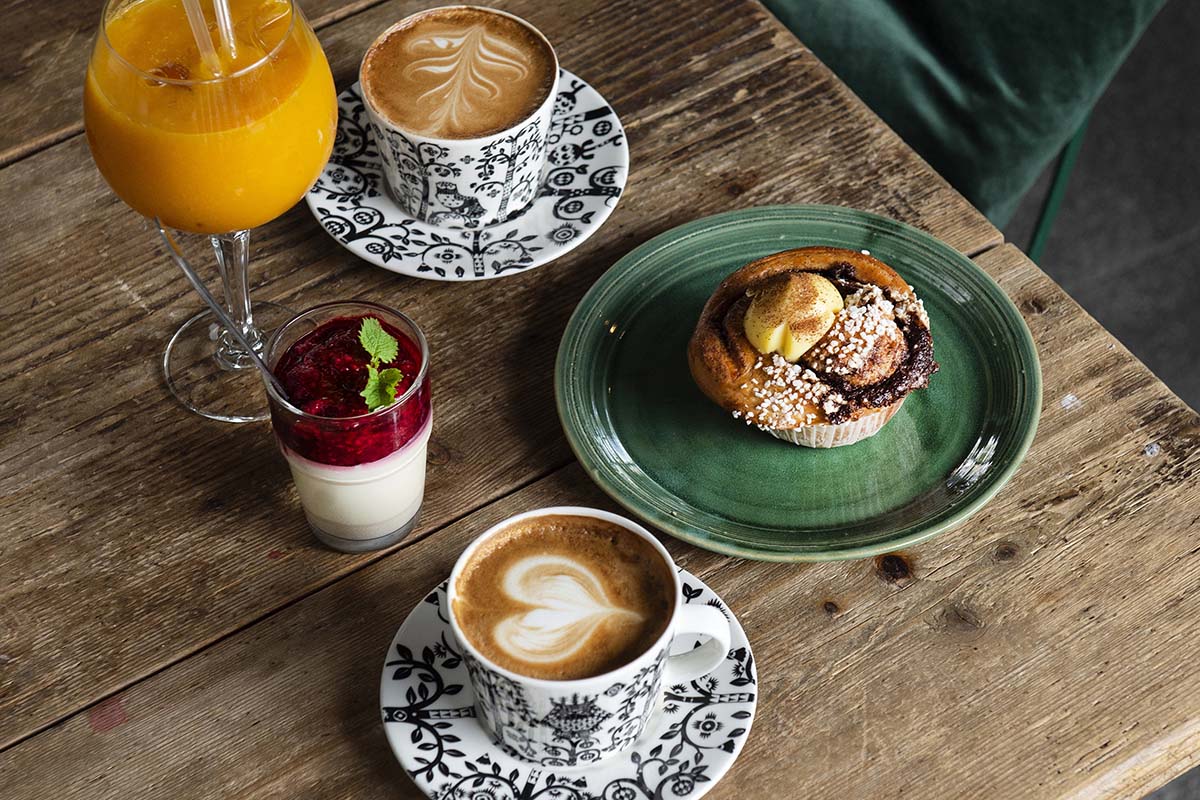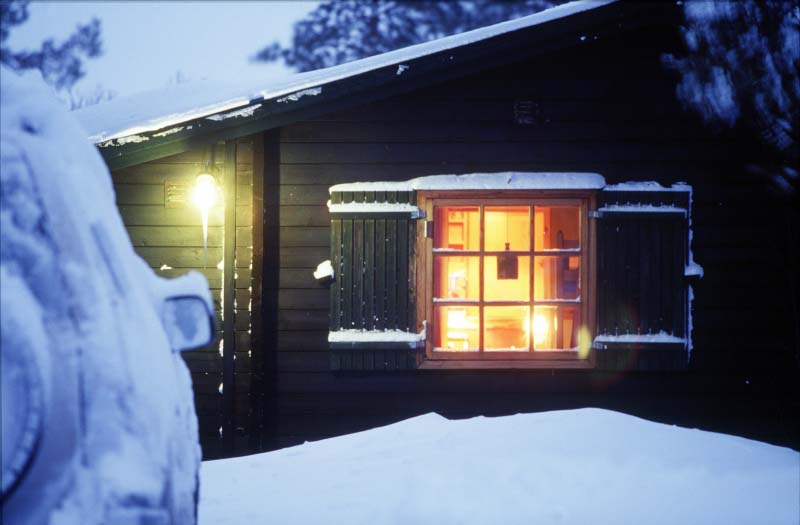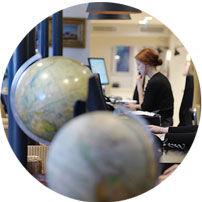 This 14-day London to Swedish Lapland train trip takes you on an Arctic adventure to a winter wonderland, visiting Hamburg and Stockholm en route. Enjoy dog-sledding, Nordic ice skating and snowmobiling trips, learn about Sami culture and - fingers crossed - see the magical Northern Lights.
Route
Everything is 100% tailored to you
DAY 1
London to Hamburg by Train
Your morning Eurostar train leaves London from St. Pancras International station and arrives into Brussels Midi two hours later. You have around 20 minutes to change platforms, and then the second stage of your journey involves a speedy ICE (InterCity Express) high speed train from Brussels to Cologne, which takes under two hours. Then, from Cologne it's another relaxed connection and a final four-hour ICE train to the port city of Hamburg, a city renowned for having the best nightlife in Europe.
Enjoy a night on the tiles in Hamburg - we can recommend the best restaurants, bars and clubs in the city.
DAY 2
Hamburg to Copenhagen and on to Stockholm by Train
After breakfast at your hotel, catch a morning train from Hamburg to Copenhagen Central Station, arriving into the Danish capital after a scenic five-hour journey that heads north across the German/Danish border then cuts east to Funen Island and Zealand Island and then finally across the capital itself via a series of bridges and tunnels. From Copenhagen, take a high speed X2000 tilting train to another Scandinavian capital - Stockholm - which takes around five-and-three-quarter-hours, arriving in the evening. Take a quick cab (or, given this is an eco-friendly trip, walk - Stockholm is pretty flat and compact) to your hotel, and then it's time to sample some of Stockholm's culinary wares in one of the city's many restaurants. Our detailed Dossier lays out our recommendations, whether you fancy traditional Swedish dishes in a cosy bar, or gourmet Scandi cuisine with a view.
Stockholm is one of the most gloriously beautiful cities in the world, and equally beautiful in summer or winter (although this trip is a winter trip), which is a rarity. This morning you will have the chance to learn more about the Swedish capital on a three-hour privately guided walking tour of Gamla Stan, the charming cobbled and colourful Old Town. You'll pass by the Swedish parliament, Royal Palace and Royal Opera House, learning about Swedish history along the way from your knowledgeable guide.

Then it's time for lunch in another of the restaurants recommended in our Dossier, before you have the afternoon to explore more of the city, and again we will recommend the best shops and cosy cafes for a fika (a Swedish tradition of a coffee, something sweet and a gossip). This evening you can try another of the city's excellent restaurants.
DAY 4
Ice Skate in Stockholm
In winter the water around the various islands that make up the city ice over, and you can see the locals commuting to work on skates (or cross country skis), so this morning you have the chance to practice this true Stockholm tradition: Nordic ice skating. Spend a couple of hours out in nature with your guide learning the basics (and possibly more) of Nordic ice skating, either out in the beautiful Stockholm Archipelago, or on one of the city's frozen lakes. The technique and equipment differ from 'normal' ice skates in that the blades are longer and detachable from the walking boots you wear. This dates back from the time that people would skate across frozen ice then remove the blades and walk on the land between the ice.
After mastering the technique (we're confident you'll take to it like a duck to ice) you'll enjoy a well-earned lunch and hot drinks beside the ice, before you head back into the city centre.
This afternoon is yours to do what you wish in this most civilised of cities before scooping up your bags to head back to the central train station for the overnight sleeper service to Boden, 500 miles north in Swedish Lapland. We will have booked you a private cabin on board, and the overnight service takes 11-and-a-half-hours.
DAY 5
Welcome to Swedish Lapland
You arrive in Boden early in the morning - hopefully after a restful night's sleep. You will be met at the station for the hour-and-a-half's transfer to your next destination, a wilderness lodge complete with incredibly original (which, of course, we approve of) treehouse accommodation. After a lunch of local specialities (think reindeer, lingonberries and more) you have the afternoon to explore your new surroundings, either by snowshoe or fat bike, with enormous tyres. Have drinks and supper back at the lodge this evening and then settle into your treehouse accommodation for the night.
DAY 6
Dog Sledding in Swedish Lapland
Today is a chance to do one of the most memorable of all activities - mush your own team of eager huskies on an all-day dog sledding adventure. You will be kitted out with all the right arctic outerwear and taught the basics of the technique before you head off with your team following the guides through snow-clad forests and across frozen lakes. All you can hear is the faint sound of the blades sliding across the ice, and the occasional pant from the dogs, but in general it is a wonderfully quiet and calming way to travel, and watching the dogs in their eagerness to run is magical.

You will stop for a warming lunch on an open fire in the wilderness, before continuing to mush the sleds on a loop back to the lodge. For those unsure about the thought of driving the team themselves, you can always sit snuggly in the sledge while someone else mushes the team, but we would strongly recommend leading your own team. This evening enjoy a celebratory drink and dinner at the lodge.
DAY 7
Northern Lights Snowmobile Tour in Swedish Lapland
Today you can try your hand at more arctivities (sorry, couldn't resist), such as ice fishing and snowshoeing. Please note these activities are not included in the 'from' price but we can organise them for you ahead of time if you want to have a go. This evening's activity, however, very much is included, and - mittened fingers crossed - will hopefully see you witness the fabled Northern Lights. After sunset (which is pretty early in this part of the world at this time of year) you will get kitted up before heading out on a snowmobile adventure to hopefully see the Aurora Borealis. You will ahead even further away from any potential for light pollution and peer skywards (not when driving, obviously) on the lookout for shimmering waves of green and red that signify the arrival of the Northern Lights. Stop for a while to enjoy hot pastries and drinks before returning to the lodge, phone hopefully full of shots of this most awe-inspiring of natural phenomena.
DAY 8
Chill Out at the Ice Hotel
This morning you can have one last leisurely breakfast at your treehouse lodge before a return transfer to Boden train station for the next leg of your London to Swedish Lapland by train trip, this time to Kiruna, the stopping-off point for the original ice hotel. Built from huge blocks of ice sawn from the frozen river in Jukkasjarvi, the hotel has a number of rooms made entirely from ice, and other warm ones because (in all honesty) however amazing the experience, one night in an ice room is probably enough!
When you've checked in and received your arctic outerwear, explore this remarkable building, inspecting the various ice suites complete with a new set of extraordinarily intricate ice sculptures each year. Come the evening it's time for a (seriously) chilled drink in the ice bar, served in a (yes, you guessed it) ice cup. Then it's time to wrap up warm and jump into your sleeping bags on a reindeer skin covered bed and spend the night sleeping in an igloo.
DAY 9
Learning Arctic Wilderness Skills
Hopefully you had a good's night sleep, and this morning, after breakfast you can move your things across to your 'warm' room, for a more conventional next night's stay. This morning you then have the opportunity to explore the hotel and surroundings again, with the possibility of snowshoe safaris and cross-country skiing. In the afternoon, we have arranged a wilderness skills course for you with an expert survival guide. You will head into the woods surrounding the hotel, and learn skills such as making a fire using a flint, navigating using clues in nature, and what to forage for foodstuffs from the natural pantry around you, even in winter.

Return to your warm accommodation and enjoy supper in the equally warm onsite restaurant.
DAY 10
Gallivant to Gallivare
Enjoy a lie in at the hotel and a last lunch before being transferred back the 15 minutes back to Kiruna station in time for the train to Gallivare, which takes just over an hour. You will be met at the station for the five-minute transfer to your last accommodation in Swedish Lapland. You've stayed in a treehouse and an igloo, now it's time to sleep under canvas in a laavu, a Sami tent similar to a tepee. While that might sound an odd thing to do in the middle of winter (although, to be fair, no odder than in an igloo), these laavus are extremely snug, with wood burning stoves in each. Enjoy a supper of Sami delicacies such as moose and arctic char fish, before curling up in your cosy tent for a good night's sleep.
DAY 11
Sami Cultural immersion
The camp is owned and run by a family of Sami reindeer herders, so today you will learn all about their fascinating lifestyle, how they look after their livestock, and Sami traditions that have been passed down across the generations. There will also be the opportunity to snowshoe and cross-country ski, and to enjoy that most Scandinavian of experiences: a sauna.
Today is sadly your last day in Swedish Lapland, but you still have one last morning to revel in the still beauty of the surroundings and enjoy a last lunch of Sami cuisine before returning back to the station in Gallivare for the return overnight sleeper to Stockholm. Settle into your private cabin for the night, and the journey should take around 14 hours.
DAY 13
To Copenhagen and on to Hamburg
You will arrive into Stockholm Central station early this morning and it's a seamless connection on to the high-speed train to Copenhagen, which can get you into the Danish capital in time for lunch. We will recommend one of our favourites from a cast of extremely high quality lunch restaurants, and it's a great opportunity to try that Danish classic: a smorrebrod. The Danes have managed to turn what could have been a glorified open sandwich into an art form, and it's worth sampling several. After lunch, jump back on the high-speed train to Hamburg, which takes four-and-a-half-hours, meaning you arrive in time for supper. You may have the energy for one last night on the town, but otherwise you can have an early night.
DAY 14
Take the Train Home
It's an earlyish start this morning as you head back to Hamburg station, boarding the ICE high speed train to Cologne which takes about four hours. In Cologne swap platforms (there'll be plenty of time so no rush) and board the high speed train to Brussels Midi.

In Brussels you will need to check in for the Eurostar, so we'll book a train a little later, but even then, and with a two-hour journey under the Channel, you'll be back in London in early evening.
A Rough Idea of Price
Dependent on season, accommodation and activities
The estimated cost for this trip is £4,205 to £5,935 per person. The final cost of the trip depends on the way we tailor it especially for you. The final cost varies according to several factors, which include the level of service, length of trip and advance booking time. The exact price will be provided on your personalised quote. The average price for this trip is £4,945 per person.
A few of the benefits of travelling with us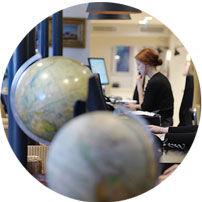 Get in touch
Our experts have the inside track on the destinations they sell and will tailor-make a holiday to your unique requirements.
Contact one of our Sweden specialists