Itinerary Highlights
Charming stops to savour Swedish hospitality and way of life
After Gothenburg, the wild coast of Bohuslan for outdoor adventures.
Lakes and forests of Dalarna
A typical lunch on an island in the Fjallbacka archipelago and a private visit to Stockholm, car and GPS: all our usual additional services
Contact one of our Sweden specialists + 44 (0) 20 3958 6120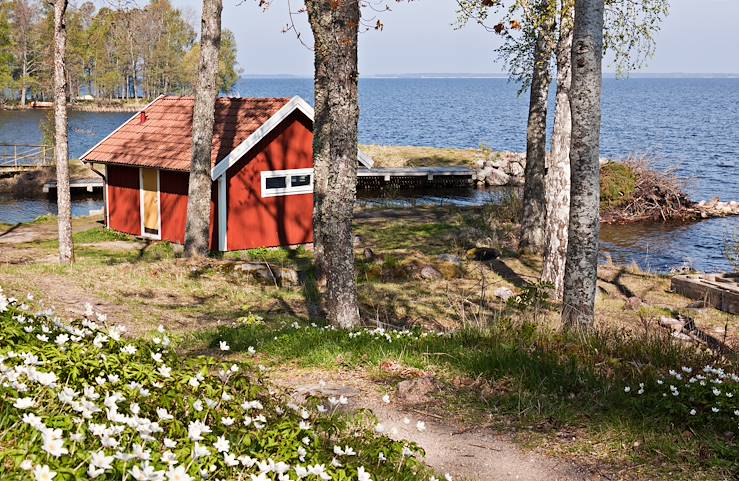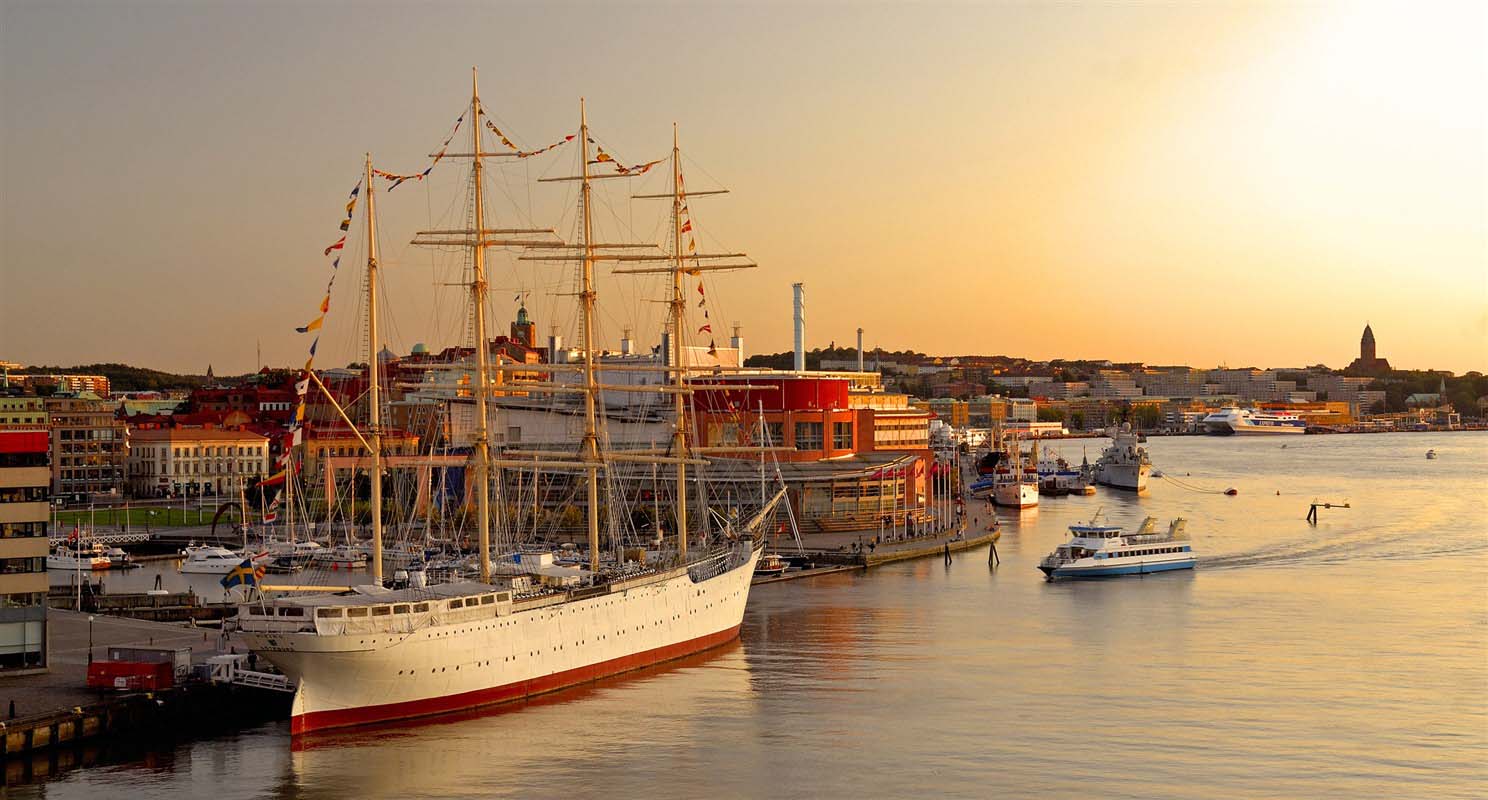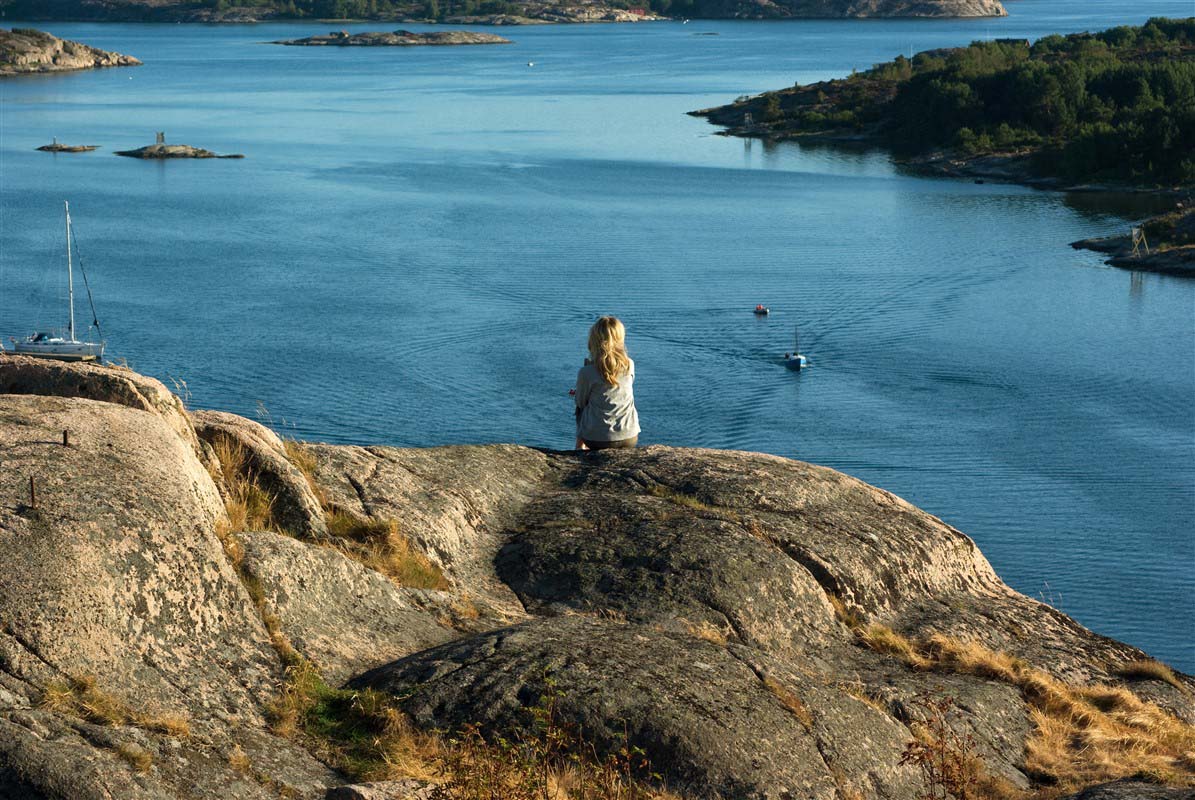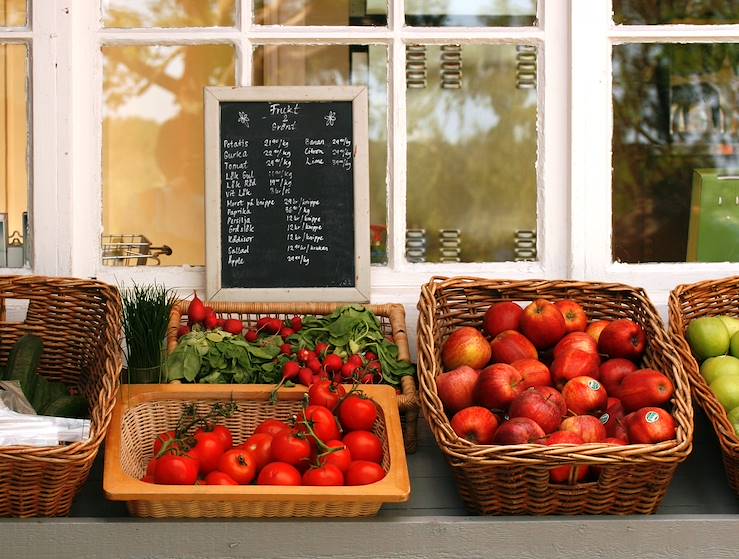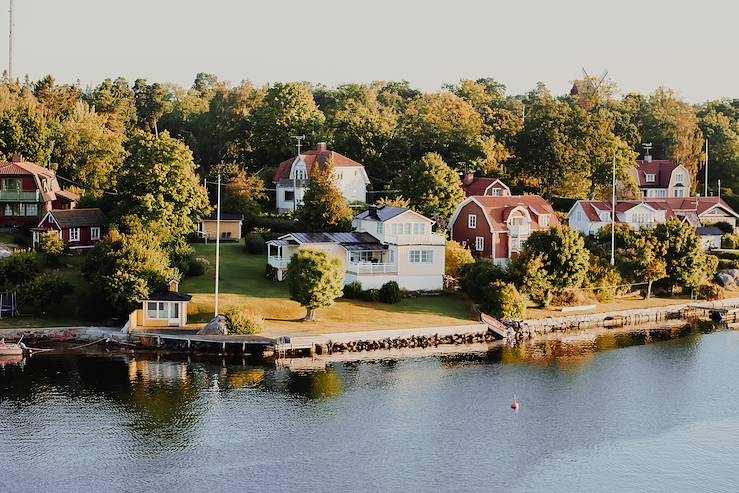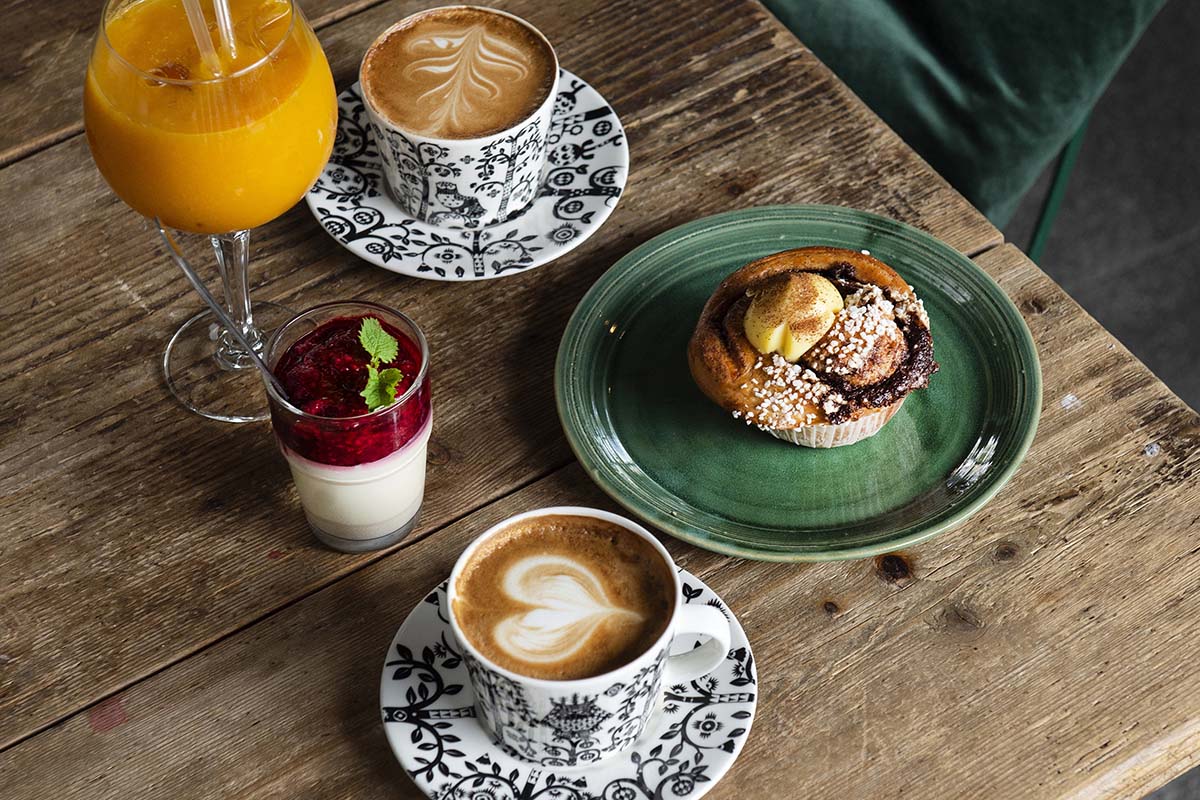 Your trip to Sweden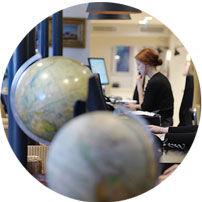 This itinerary gives you the opportunity to discover the many facets of Sweden, while staying in charming hotels, located in pleasant places and close to nature: by a lake, in vast landscaped parks, or in the heart of picturesque villages. Lovely houses lined with red wood, invigorating bathing in a lake, biking or canoeing: you will discover the Nordic recipe for a summer holiday here.
In your itinerary -
After an urban incursion into
Gothenburg
to soak up Swedish well-being, head for
the wild coast of Bohuslan
and the pretty fishing village of
Fjallbacka
, then
Varmland
and picturesque
Swedish 'Dalarna'
, before reaching
Stockholm
at the end of the trip.
This itinerary will not only be an opportunity to travel through a country with a fascinating history but above all to appreciate things as simple as fresh air, clean water, open spaces and beautiful landscapes.


In the itinerary
To enhance this journey, we have already planned some outdoor and cultural activities: a traditional Swedish lunch on a beautiful wild island in the Fjallbacka archipelago (a very good restaurant in a magical setting), a visit to Stockholm to take in its design and architecture, accompanied by a private guide and a day of discovery in the Stockholm archipelago.
Route
Everything is 100% tailored to you
DAY 1
Flight to Gothenburg
Arrival in Gothenburg. The largest Scandinavian port combines the charms of a small town with the possibilities of a large one, on a coastline where the cold waters of the North Sea and the Baltic meet. Overnight stay in
a stunning and modern hotel decorated with bright colours. A hotel full of character in the heart of Gothenburg.
To see and do - Visit Liseberg, Sweden's largest amusement park, for its attractions, but also for its pleasant greenery, restaurants and cafes - a shopping trip on Avenyn - cross the canal and go up to Haga, Gothenburg's oldest district - visit the famous Ostindiefararen boat, a 1700s galleon which was recently rebuilt using the original techniques - Gothenburg museums: Fine Arts, Decorative Arts, Ethnography, Marine.
DAYS 2 & 3
Gothenburg - Fjallbacka (Bohuslan coast)
Pick up the hire car and head west to the Bohuslan coast. This wild coastline is home to thousands of islands and small, authentic fishing villages, which have grown over centuries on this granite coast, thanks to waters rich in herring.
The beautiful fishing village of Fjallbacka, renowned for its cobblestone alleyways and red boathouses, is also the setting for crime novels by writer Camilla Lackberg. We stay there for two nights in an old boathouse converted into a charming hotel, where we are welcomed as friends in a warm atmosphere, like the one that reigns in this typical village on the west coast.
To see and do - On sunny days, you can reach the islands of the archipelago by boat, enjoy the best seafood on the terrace, kayak past the seals, hike in the hinterland and discover the beaches hidden between the rocks.
In the itinerary - A boat ride followed by a traditional Swedish lunch on a beautiful wilderness island in the Fjallbacka archipelago. Great food in a magical setting.
DAY 4
Fjallbacka - Saffle
Road to Varmland. Varmland is an immense natural attraction. The forest landscapes of this region are dotted with ten thousand lakes and the country's longest river, the Klaralven, divides the province into two halves before flowing into one of Europe's largest lakes, the Vanern, located near Karlstad. The Glaskogen Nature Reserve is a true adventure playground with vast forests and 80 lakes. Canoeing is the best way to see this area. With family or friends, navigate down the Klaralven River. Dense forests, sparkling lakes, fishing and hunting, or hiking and biking. What's not to love? The town of Karlstad is at the intersection of two major Swedish rivers – in the 311 miles long Klaralven River delta, which flows into Lake Vanern with its archipelago of 22,000 islands.
Overnight accommodation in Saffle, in a lovely mansion surrounded by a beautiful park and gardens. We love the elegant setting and the elegant food menu.
DAY 5
Saffle - Tallberg - Dalarna
Road back to Dalarna.
Three-night stay in a small family hotel on Lake Siljan in Tallberg. We love the elegant menu and panoramic view of the lake.
In the mountainous province of Dalarna, the city of Tallberg is home to the charming red-coloured chalets of Falun. Lake Siljan and the surrounding forests complete the perfect postcard scenery. Tallberg is also a perennial cultural stronghold with striking architecture. On Saint John's Eve, on the summer solstice, its inhabitants dress in traditional costume and dance joyfully around flower-covered poles.
Discover Dalarna, a Swedish region steeped in tradition. Imagine a red wooden cottage with a sparkling lake in the foreground, a lush forest in the background, brightly coloured little wooden horses, Swedes dressed in traditional costumes to celebrate Saint John by dancing joyfully around poles adorned with flowers… It's a perfect Scndinavian scene.
To see - The copper mine of Falun, the (superb) beaches of Lake Siljan, the Zorn Museum (famous Swedish painter) in Mora.
DAYS 7 & 8
Tallberg - Stockholm
Now it's off to Stockholm. Stop at Sala on the way. Thia small town grew up around its silver mine, which is open to the public on weekends. Its mining past has permanently altered the centre's characteristics, including the creation of canals and other ponds, adding a bucolic twist to the place. Then stop in Uppsala, home of filmmaker Ingmar Bergman. Its imposing Gothic cathedral, home to the tombs of 16th century Swedish King Gustav Vasa and scientist Carl von Linne, is the most famous in the country. The student town is home to many cultural attractions.
Arrival in Stockholm, three-night stay in the Ostermalm residential area. The hotel is in an Art Nouveau style period building which dates back to 1911. The interiors of the hotel were designed by the architect Per Oberg and the result is a harmonious mix between a classical atmosphere and more contemporary style.



Built on 14 islands, the capital can be discovered on foot through old lanes and pedestrian streets, or by ferry for crossings of the archipelago that fill your lungs with salty fresh air.
Must-sees - The Royal Palace (Kunglika Slotett) and its Treasure, Alexander Tyska Kyrkan Church, the Museum of National Antiquities, the National Museum of Fine Arts, the Vasa Museum, Gustav III's Pavilion.
Things to do - Watch the changing of the guard, a light brunch in the tearoom, look out over the city from Katarina Hissen, grab a bite to eat at Cafe String, shop at the market in Ostermalms Saluhall, dance in one of Stureplan's bars, sail to the Feather Islands, skate outdoors, stroll through the colourful alleys of the old town...

In the itinerary - Stockholm, off the beaten track with a private guide. We start with the old town: Gamla Stan, a charming medieval city founded in the 13th century, it houses a superb interlacing of cobblestone alleyways, buildings in pastel and ochre tones and pretty squares. Then reach the Sodermalm peninsula, this little green corner of Stockholm has become one of the city's trendy neighbourhoods, with its small designer shops and alternative galleries as well as its fun nocturnal energy. To wrap up this discovery tour, visit the Vasa Museum, home to a beautifully preserved 17th-century warship.
DAY 10
A day in Stockholm Islands
The Stockholm Archipelago is a collection of around 30,000 islands, islets, and reefs, which extends into the Baltic up to 50 miles east of the city. There are large uninhabited islands known for their summer social scene, but also simple rocky or grassy reefs visited sometimes by a lone seal, sometimes by a kayaker. It's easy to find a peaceful place to recharge. The air is clean, the nature is beautiful and it is dotted with typical red clapboard houses.
Departure by ferry from the Strokajen dock to reach an island in the archipelago. On site: swimming, kayaking, cycling, or relaxing. Return in the afternoon in the centre of Stromkajen.
DAY 11
Stockholm - Return flight
Drive to the airport and return flight.
A la carte
Gothenburg explained
Half day private tour of Sweden's second largest city (but the first Scandinavian port). Besides its many museums - Fine Arts, Rohss (Decorative Arts), Ethnography, Marine; discover the city through its canals, alleys, cafes, markets and alternative neighbourhoods.
Optional


Kayaking in Bohuslan
With its warm, calm waters on beautiful days, Bohuslan archipelago is a playground for sea kayaking enthusiasts. Accompanied by a guide, you'll set sail to discover the coastline of Bohuslan: paddle through stunning scenery, rediscover the spectacular rocky coastline, and have lunch on-the-go. Kayaking is accessible at all levels and equipment is provided to ensure everyone's safety.
Optional - Departing from Fjallbacka


Salty air and gourmet safari
The Swedish west coast is home to authentic, welcoming and picturesque fishing villages. Of these, the village of Grebbestad alone consumes almost 90% of the country's oyster production. Enjoy the opportunity to embark on an eco-friendly safari where you can feast on seafood, with oysters and mussels topping the bill, followed, of course, by a proper tasting session.
Optional - Departing from Fjallbacka
A Rough Idea of Price
Dependent on season, accommodation and activities
The estimated cost for this trip is £2,900 to £3,600 per person. The final cost of the trip depends on the way we tailor it especially for you. The final cost varies according to several factors, which include the level of service, length of trip and advance booking time. The exact price will be provided on your personalised quote. The average price for this trip is £3100 per person.
Return flights to Gothenburg with a scheduled airline
Airline taxes and fuel surcharge
One-night stay in Gothenburg in a double room with breakfast
Two-night stay in Fjallbacka in a superior double room with breakfast
One-night stay in Saffle in a double room with breakfast
Three-night stay in Tallberg in a superior double room with breakfast
Three-night stay in Stockholm in a superior double room with breakfast
Lunch and outing on an island in the Fjallbacka archipelago
Tour of Stockholm with a private guide, half-day
Return ferry to explore the Stockholm archipelago
Car hire for seven days
Our app, loaded with your itinerary, hotel details and recommended places to visit
A few of the benefits of travelling with us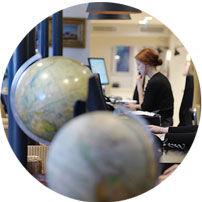 Get in touch
Our experts have the inside track on the destinations they sell and will tailor-make a holiday to your unique requirements.
Contact one of our Sweden specialists