Itinerary Highlights
Dive into the delights of Scandinavian cuisine, with trips to fresh food markets and mouth-watering culinary scenes


Travel by rail and road from Copenhagen to Gothenburg and up to Bohuslan's archipelago


Visit the beautiful island of Marstrand


Explore the quintessentially Swedish landscapes of low lying rocky formations and colourful clapboard houses in Fjallbacka
Contact one of our Denmark specialists + 44 (0) 20 3958 6120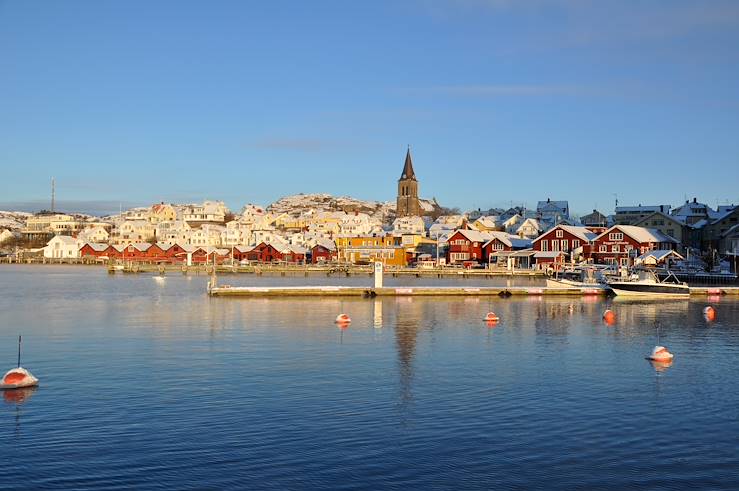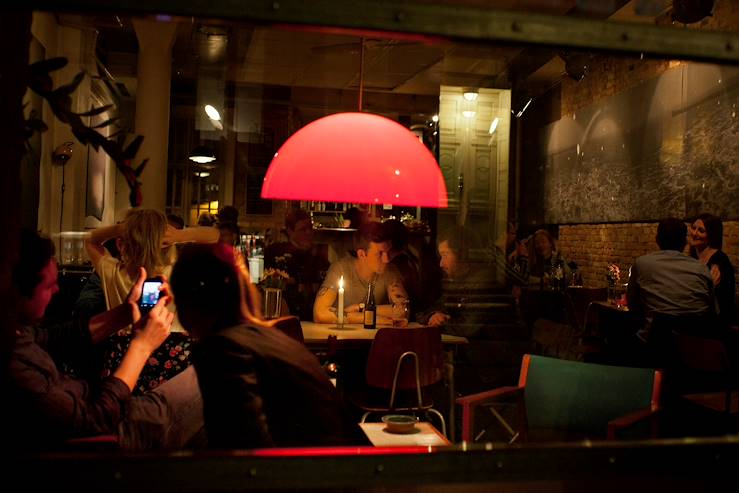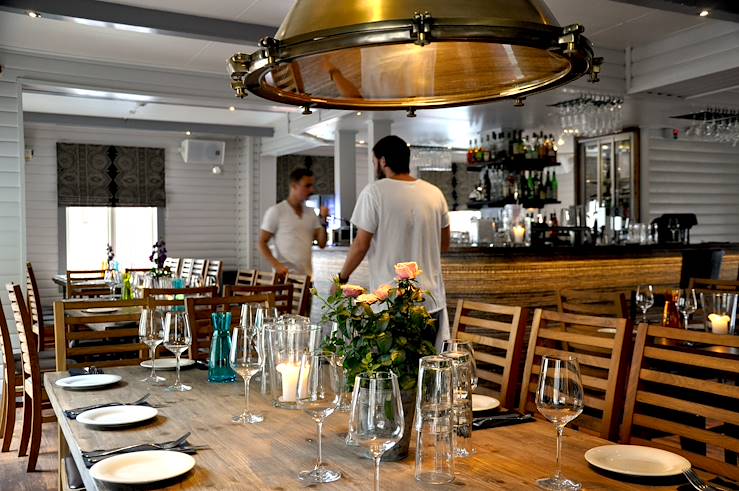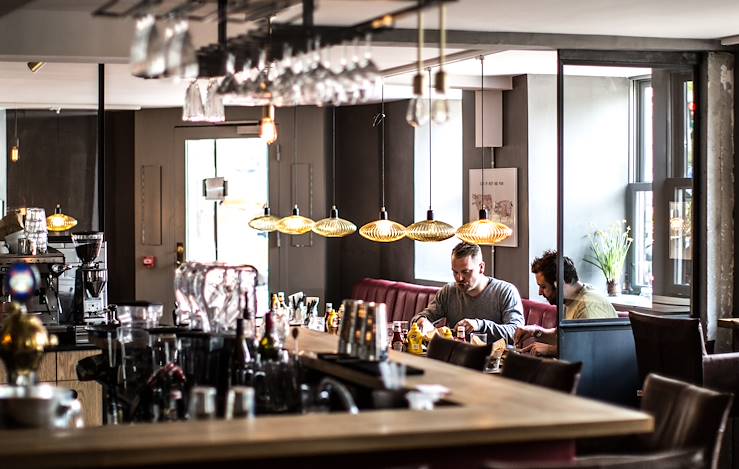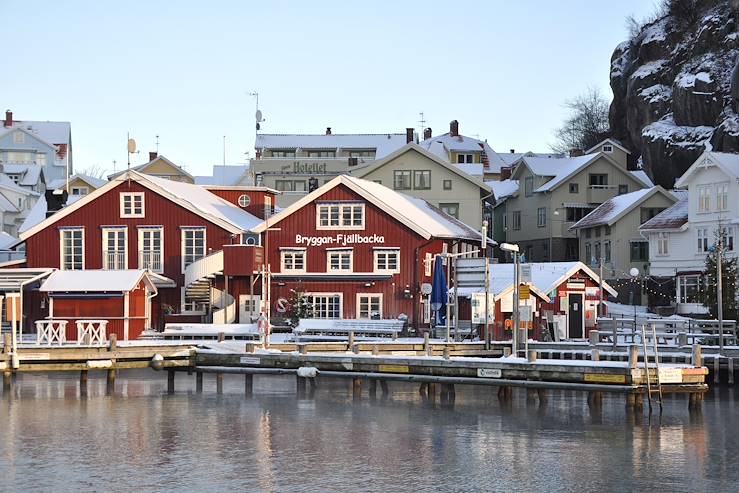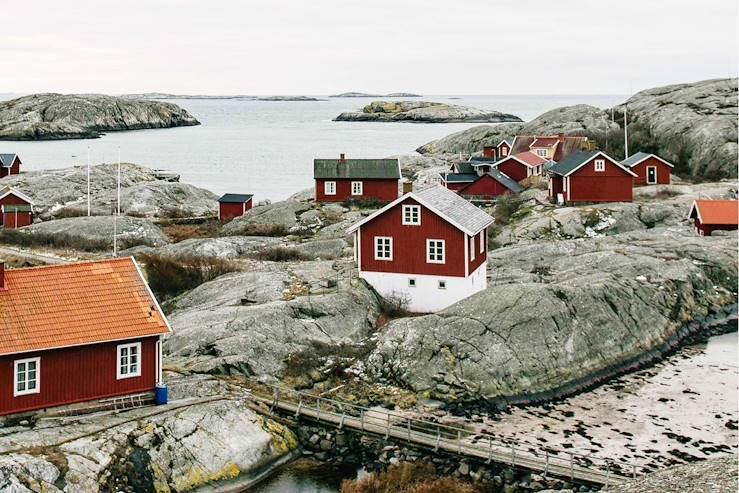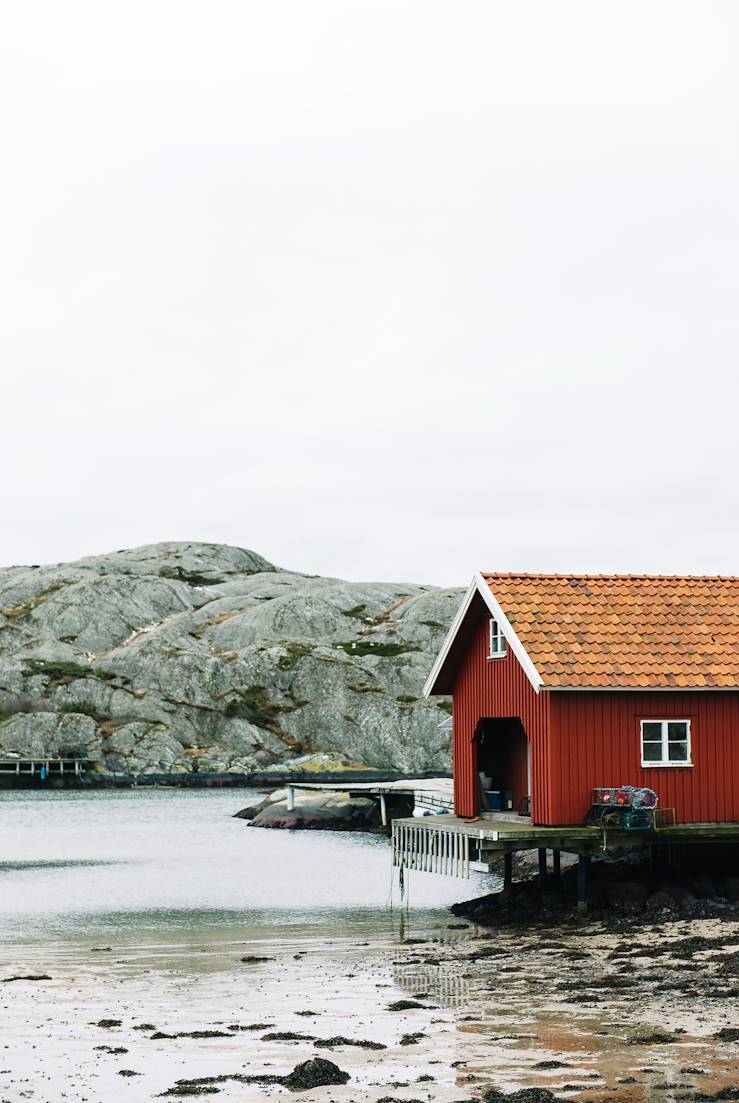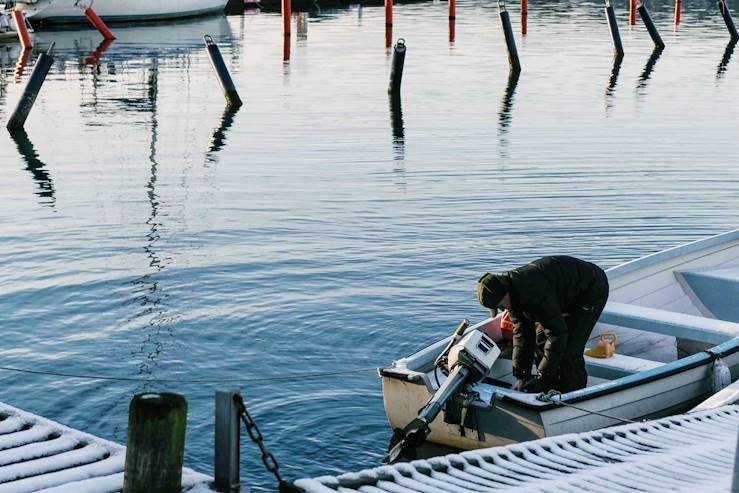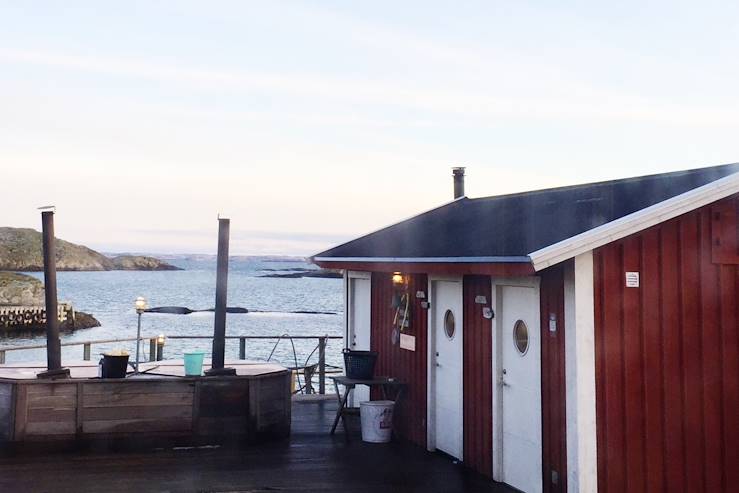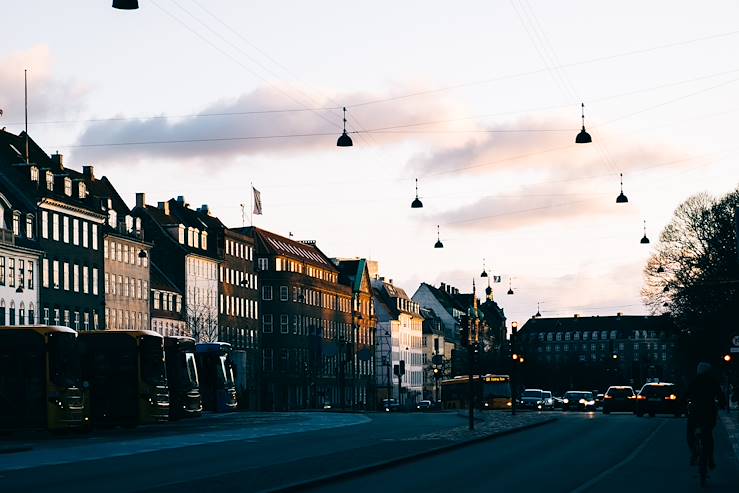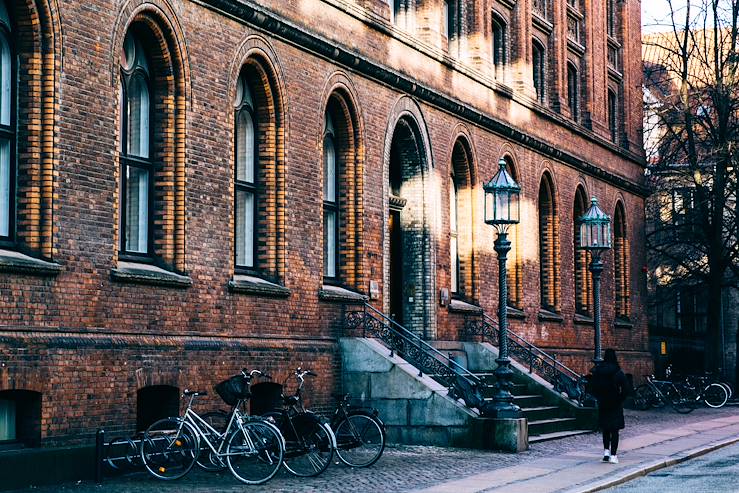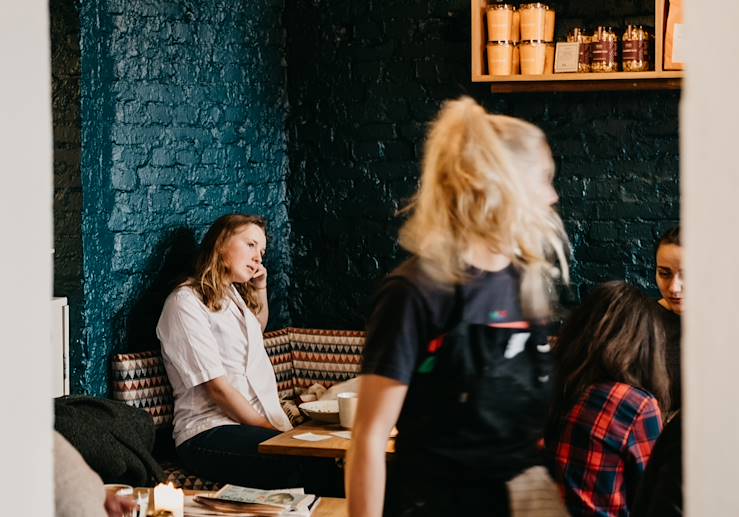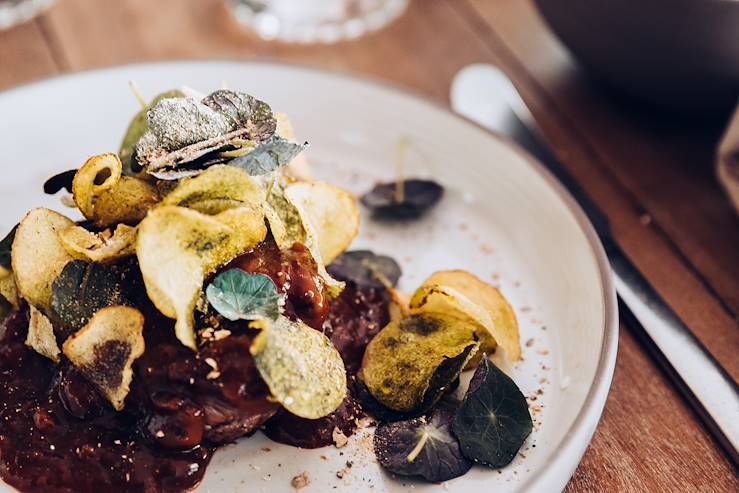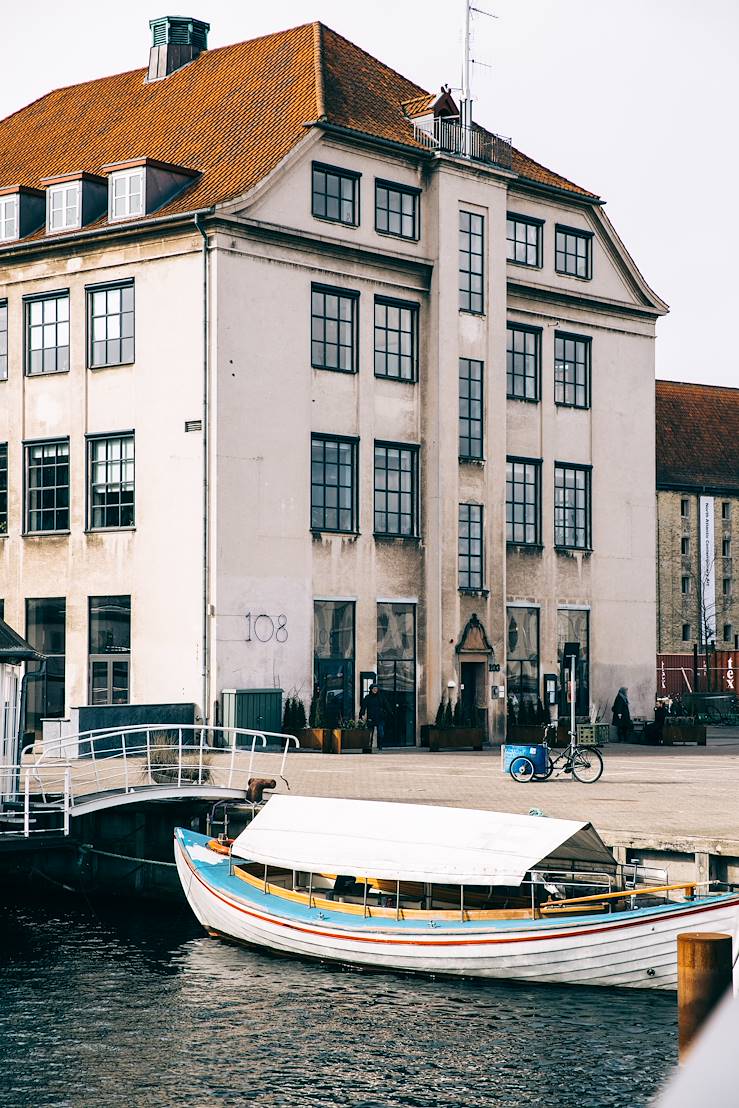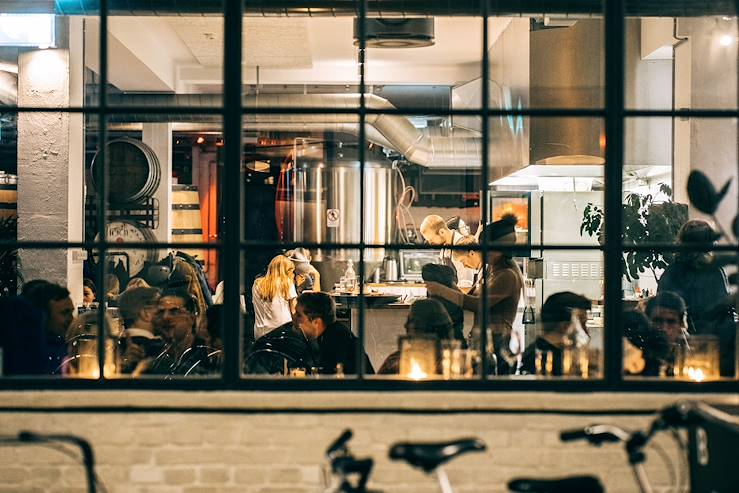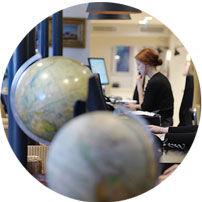 Drive, ride and eat your way through Copenhagen, Gothenburg and Fjallbacka on this eight-day adventure that's brimming with bustling culture, taste-bud tantalising food and beautiful landscapes. Your Scandinavian tour kicks off in Denmark's Copenhagen, where you will get to take in all of the city's historic highlights, as well as its culinary delights on a private tour. From here, you'll hop aboard a train and sit back as the stunning Danish countryside disappears, leaving Sweden in its place. Wander through Gothenburg's ancient, cobbled streets and take the ferry to pretty Marstrand Island which is home to landscapes that'll fill your camera roll, as well as restaurants that'll make your mouth water.
From here, you'll grab your hire car and drive to your last stop: Fjallbacka and the Weather Islands. This archipelago is the ultimate place for a Scandinavian boat safari before heading back to Gothenburg to catch your flight home.
Route
Everything is 100% tailored to you
DAY 1
DENMARK HERE YOU COME
It is time to head to the airport for your international flight to Copenhagen. You will be met by a local representative and transferred to your hotel where you will spend the next three nights. We'll arrange for you to get Copenhagen Cards, which will give you unlimited access to all Danish transport (train, bus and metro) and free self-guided tours of 72 museums and historical monuments. Head out for a preliminary wander around the city before heading back to the hotel for a good night's sleep, ready for some busy days spent exploring.
DAYS 2 & 3
THE CITY OF FAIRY TALES
Today you will get to properly explore this magical city, often thought to be the happiest city in the world. Copenhagen can be discovered on foot or by bike along its canals, past Renaissance mansions and rainbow-hued houses. Facing the open sea, it is cosmopolitan without forgetting its modest past as a herring fishing port. The old docks have been converted into residential buildings and also feature a fantastically modern Opera House. Take a stroll through the moored yachts and terraces of Nyhavn or visit Amalienborg, home of the Danish royal family. Kick off your day with a white-knuckle rollercoaster ride at Tivoli Gardens; explore Christiansborg Castle, the city's parliament building; or spend the afternoon wandering round Statens Museum for Kunst, the country's largest art museum and home to art that spans over 700 years. Other attractions include Rosenborg Castle, the Hirschsprung Collection, the national museums of Fine Arts and Thorvaldsen and the Old Stock Exchange. End the day tucking into a delicious three-course dinner in a beautifully simple but brilliantly traditional restaurant before heading back to the hotel for a good night's sleep.
A guided tour of Torvehallerne and the fabulous locavore market is enough to get anyone's tastebuds tingling, let along if there is a foodie among you. Enjoy a culinary journey of smoked and marinated fish, including the famous herring (spegesild) and shrimp (rejer), cheeses and artisan meats and refreshing ciders. Meet an array of small producers, entrepreneurs and micro-restaurant representatives who will give you an insight into traditional Danish dishes, some of which you'll get to taste. From there, it's on to Norrebro, a popular and cosmopolitan district, and a melting pot of all things delicious. Concept restaurants (some only serving porridge) cafés, microbreweries, traditional or trendy grocery stores and bakeries have all flourished on Jaegersborggade and the whole area has become a hub where urban style meets new Danish cuisine.
DAY 4
ONTO SWEDEN'S LITTLE LONDON
Today you will hop on a three-hour train and cross over the border to Sweden's Gothenburg. It is in this pretty city that you'll spend the next two nights. Gothenburg is having something of a moment (in a good way) and there has been an influx of funky new hotels to supplement the already bustling boutique hotel scene. We will work with you to find the very best one for you.
You'll most likely have arrived in time for supper, and our detailed Dossier of the best places to eat, drink and shop in Gothenburg will come in to its own now. Our Concierge is also on hand to help. The restaurant scene is buzzing, so you will be spoilt for choice.
DAY 5
IDYLLIC ISLAND LIVING
Halfway between Norwegian Oslo and Danish Copenhagen, Gothenburg is nestled on the coastline where the cold waters of the North Sea and the Baltic meet. As Sweden's second city and Scandinavia's main port, the city has so much to it, and its compact size means it's easy to explore on foot. Take a gentle stroll along the canals, past plenty of museums in trendy neighbourhoods and through Gothenburg's other attractive cultural offerings. Keep your eyes peeled for the Rohsska Museum, which is home to collections of Swedish, European and far-eastern decorative art, or if cars are more your thing, venture to the Volvo Museum and learn about the ins and outs of car production. When the daytime attractions close, the evenings bring some of the finest restaurants in the world.
At the mouth of the Göta älv, the river which crosses the city, you'll find an archipelago of countless idyllic islands which are ideal for a nature getaway. Marstrand Island is a particular favourite of ours and is found just a 35-minute ferry from Gothenburg. Formerly a playground for the royals and once visited exclusively by the rich and famous, Marstrand is now a place that holidaymakers come to sail, relax and enjoy the island's stylish vibe. The port buzzes with activity in the summer, with people spilling out from restaurants, bars and shops onto the pretty cobbled streets. The island is dotted with ornate wooden houses and there are fascinating sites to visit such as Strandverket Art Museum, Carlsten's Fortress and the Pater Noster lighthouse. Settle down for the evening with a glass of something refreshing, before heading back to Gothenburg for your last evening in the Swedish city.
DAY 6
FROM GOTHENBURG TO FJALLBACKA
This morning you'll collect your hire care and venture on the two-and-a-half-hour drive to Fjallbacka through the rocky and watery landscape of Bohuslan's archipelago. There are small multicoloured clapboard houses dotted along the shoreline and fishing boats lie in the maze of channels formed where land and sea meet. Wander down to the harbour where you'll stumble upon all kinds of quaint fresh fish restaurants – perfect for your first night in Fjallbacka.
DAY 7
A DAY IN THE WEATHER ISLANDS
Off the coast of Fjallbacka, in the Strait of Skagerrak, the Vaderoarna granite archipelago offers up buffeting fresh air and the crashing open sea, and the only way to get there is by boat. As you reach the islands, the boat often arouses the curiosity of the harbour seals that inhabit the area. Other creatures that call the shores home include pomarine jaegers and European shags, and black guillemot can be spotted regularly on walks. The sea air and the protected environment here act as an immediate tonic to a visitor's spirits. There is a restaurant in Vaderoarna, that serves lunch inspired by the salty taste of the sea and being this close to its natural environment, seafood has an incomparably fresh taste. Enjoy your last night with a final taste of fresh seafood back in Fjallbacka before hitting the hay ready for a day of travel.
Sadly, today is the day you'll be leaving the land of the Vikings and hopping aboard your flight home. You'll firstly fly to Gothenburg before catching your flight back to the UK.
A Rough Idea of Price
Dependent on season, accommodation and activities
The cost for this trip starts from £1,875 per person. The final cost of the trip depends on the way we tailor it especially for you. The final cost varies according to several factors, which include the level of service, length of trip and advance booking time. The exact price will be provided on your personalised quote. The average starting price for this trip is £1,965 per person.
Scheduled flights to Copenhagen and back from Gothenburg
Airline taxes
Copenhagen/Gothenburg train, second class
A/C category car hire for 3 days
Three-night stay in Copenhagen in a double room with breakfast
The Copenhagen Card for three days
Dinner at Host
The gourmet stroll through Torvehallerne and Norrebro, with a private guide
Two-night stay in Gothenburg in a double room with breakfast
Table reservation at Bhoga
Two-night stay in Fjallbacka in a double room with breakfast
Day in Vaderoarna or 'The Weather Islands'
A few of the benefits of travelling with us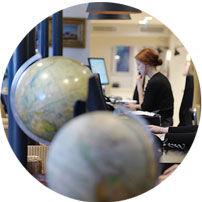 Get in touch
Our experts have the inside track on the destinations they sell and will tailor-make a holiday to your unique requirements.
Contact one of our Sweden specialists