Itinerary Highlights
A chilled-out road trip combining history, safaris, city life and sandy beaches
The atmosphere at Satyagraha House and other stand-out locations
Mandela tour, Big Five safaris and a tour of Cape Town with a local: all in the itinerary
Cars with sat nav, on-site Concierge service, all our usual additional services
Contact one of our South Africa specialists + 44 (0) 20 3958 6120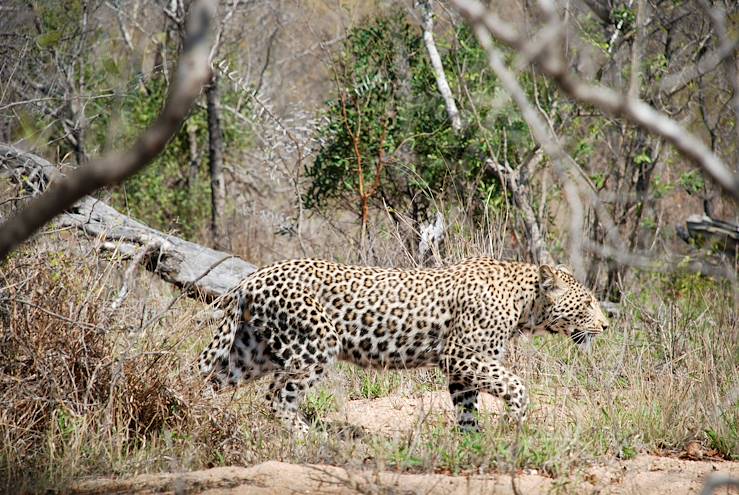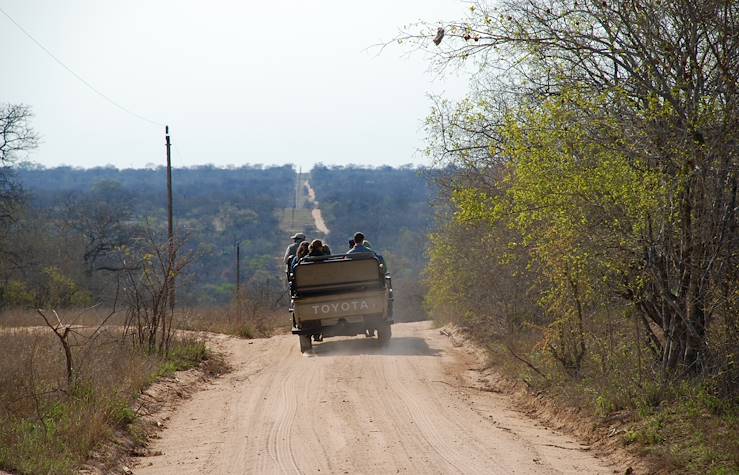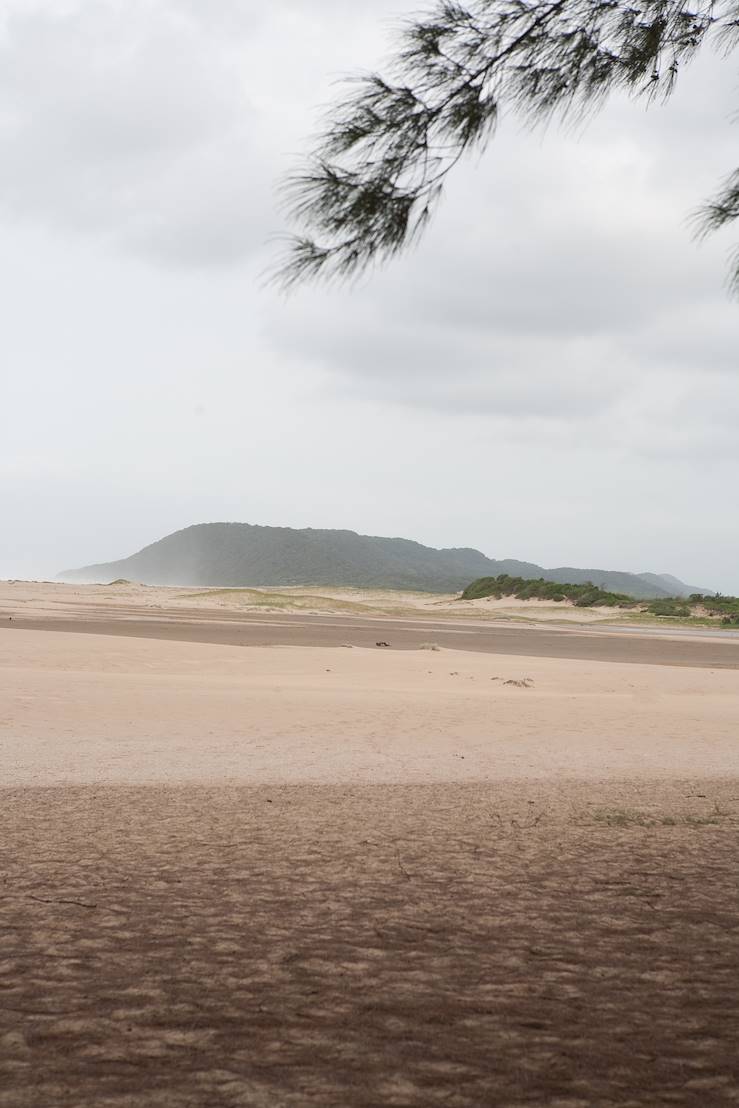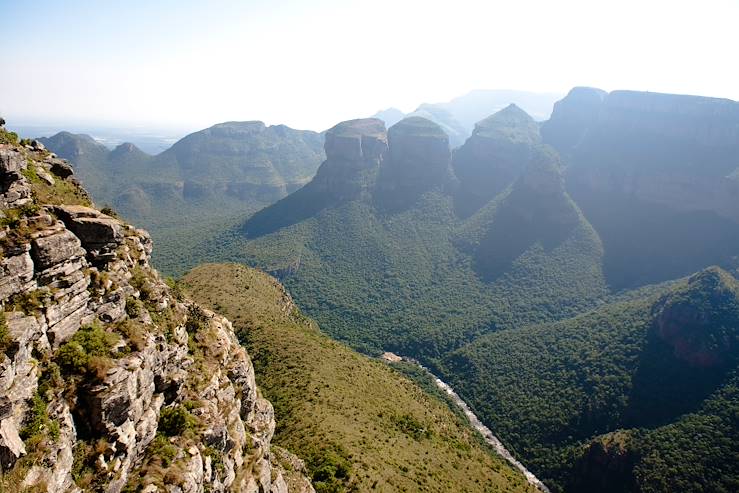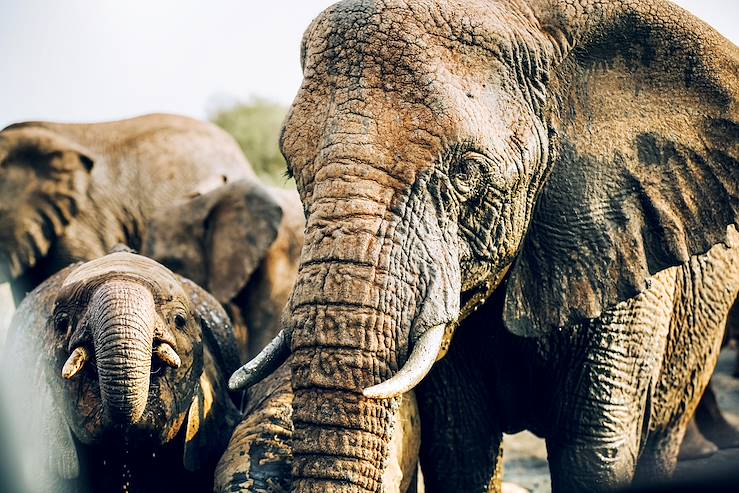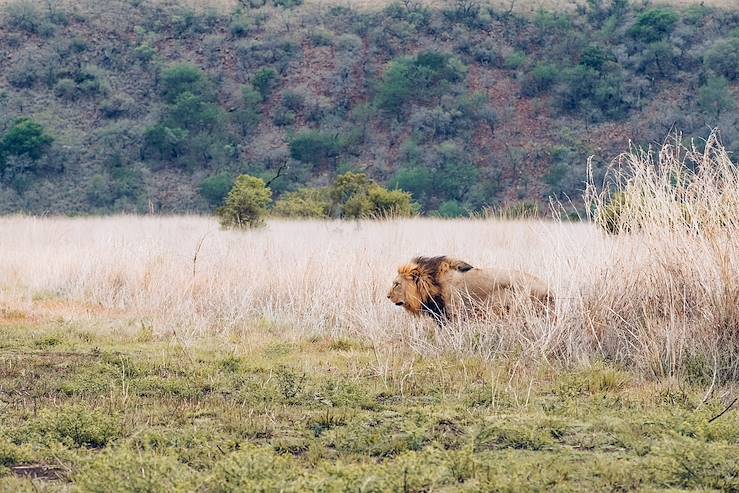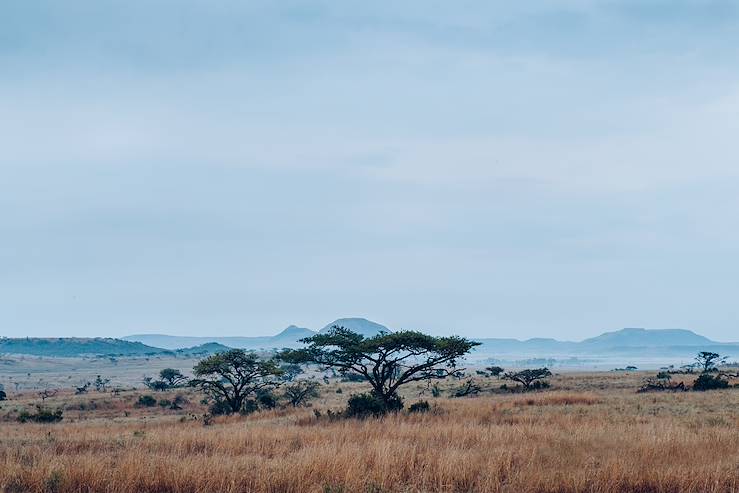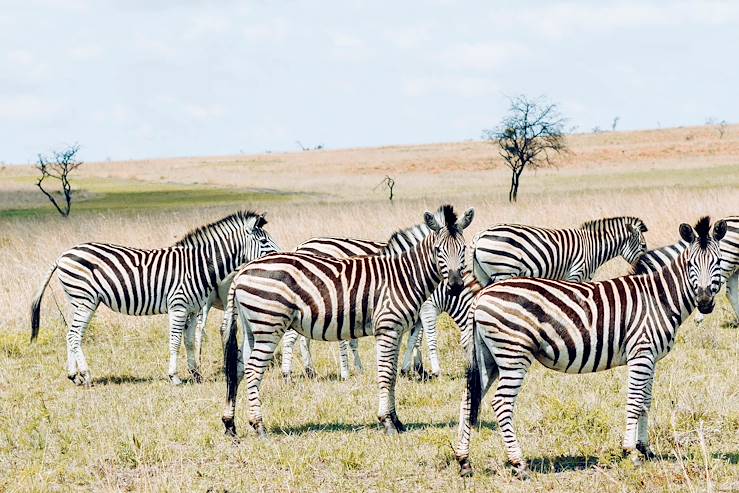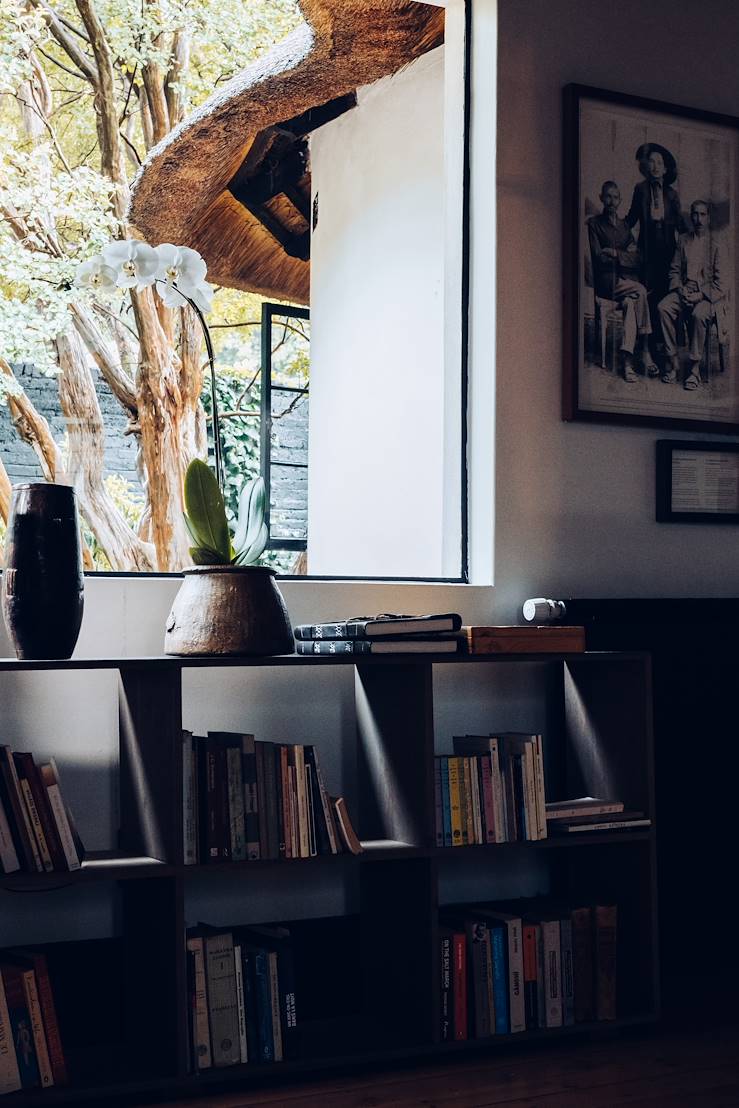 Northern South Africa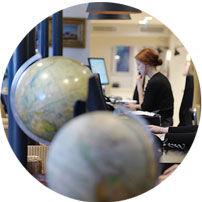 The famous Big Five includes lions, leopards, elephants, black rhinos and buffaloes, but wildlife isn't the only thing South Africa has to offer. Visiting the reserves to watch the animals from specially-equipped vehicles is certainly an experience, but a trip to Gandhi's house in
Johannesburg
is an experience in its own right, and it's equally inspiring. Start there, before heading to the plains to see the various herds and big cats and spend some early mornings down by the watering hole. Visit
White River
, and have an amazing elephant encounter at
Sabi Sands
and
Pongola
, where the black rhino trail is another unique adventure. In
Mbabane
, discover Swaziland's panoramic countryside tranquillity,
before taking a break between the lake and ocean in St Lucia, one of the richest ecosystems in the country. Sodwana Bay is home to the rare coelacanth fish, and there are hippos in the lake, too. Visit Zululand, where geology rocks (boom boom) in the foothills of the Drakensberg range, and go hiking from Underberg. Finish your trip in Cape Town, which will seem like a different world. Located on the country's Atlantic coast and open to the influences of the ocean, it's one of the country's (and continent's, and world's) most charming cities. Heading diagonally from the north-east of the country to the south-west is the best route, for a trip full of surprises, fun and encounters and a proper introduction to what South Africa has to offer.


Your Trip
It'll be amazing, but there's a lot of ground to cover. To make the journeys as easy as possible, you'll be driving an SUV: efficient, comfortable and air-conditioned, these vehicles are perfect for handling distance and different terrains, although the South African roads are generally good. After days spent travelling or on safari, you'll arrive at welcoming hotels with everything you need to relax and recover. Satyagraha House in Johannesburg is an amazing experience, full of history and atmosphere. Elsewhere, the other properties on offer match their natural or urban settings, and include a traditional option in Mbabane, for example, and a more modern option in St Lucia. The activities on your agenda aim to give you an insight into each location: peaceful and political Johannesburg; the wildlife in the reserves to the north-east; the coastal vibe by the Indian Ocean; the mountainous and historical landscape in Zululand; the Atlantic coast and trendy atmosphere in Cape Town. In most cases, visits and activities are accompanied by private guides. Enjoy the country's epicurean vibe, and indulge in a massage and local cuisine along the way. If you think of something else you'd like to do or encounter any issues on your trip, contact our local Concierge, a local expert who can arrange and advise on whatever you need. One last thing: the sooner you book, the better we're able to tailor your trip.

Route
Everything is 100% tailored to you
DAY 1
Flight to Johannesburg
Welcome on landing and assistance with formalities. Overnight stay at Satyagraha House. Located in the suburb of Orchards, the house where Gandhi lived between 1908 and 1911 is now a museum dedicated to him, as well as a guesthouse based around the principles that inspired the future Mahatma's famous philosophy. The bright and simple rooms here (two of which face directly into the museum area) are comfortable without being extravagant, while the vegetarian cuisine on offer is tasty and fortifying. This historic Kraal designed by Hermann Kallenbach and the contemporary building by Rocco Bosman each pay tribute to the spirit of openness and peace that inspired one of the great political and humanitarian minds of the 20th century.
In the itinerary - A vegetarian lunch is offered to guests upon arrival. Afterwards, head out to explore Mandela's Johannesburg with a private guide. Pass through Soweto, the iconic township known for its role in the anti-apartheid struggle. Relive the country's dark times at the poignant Apartheid Museum. In the evening, return to Satyagraha where a massage awaits.

DAYS 3 & 4
Johannesburg - Ohrigstad
Collect your hire car and drive to the green foothills of Mpumalanga. Your accommodation blends perfectly into its surroundings, featuring thatched-roof cottages with spectacular views of the Blyde River Canyon.
Optional A day of hiking to explore the canyon with an expert guide.
Arrive at your bush camp and hit the ground running with a safari south of the Sabi Sands Reserve. Sabi Sands is perfect for nature-loving explorers looking for a chance to spot the Big Five, alongside the likes of cheetahs, kudus, impalas and elands. There's no lack of birds, either, with the Big Six Birds - including the lappet-faced vulture, martial eagle, saddle-billed stork, kori bustard, southern ground hornbill and Pel's fishing owl - all on show.
On the itinerary - Two daily safaris. In between, relax and enjoy the view from the camp's terrace.
DAYS 7 & 8
Sabi Sands - Mbabane
Drive to Mbabane, the capital of Swaziland, a landlocked country between Kruger Park and KwaZulu-Natal. Independent since 1968, this small kingdom offers a wide variety of landscapes: mountainous areas along the border with Mozambique, arid in the east and lushly green in the north-west. Stay in the mountains a little outside town. This colonial house has retained a colonial-era countryside atmosphere, with a simple, cosy vibe and flowery garden. Life here is calm and charming, and it's a great place for cycling, bird watching and horse riding, among other activities.
In the itinerary: Meet up with a local and explore the Ezulwini Valley. Discover the villages, the school and meet the people living there to truly get a feel for the place.

Drive to Pongola Private Reserve in KwaZulu-Natal, nestled between the Lebombo Mountains and Lake Jozini. Stay in the heart of an animal sanctuary. This sanctuary is home to a wide variety of wildlife, from giraffes to leopards, as well as elephant herds. You'll get the chance to observe them through the various activities on offer at the lodge.

DAYS 10 & 11
Pongola - St Lucia
Drive to St Lucia. Stay for two nights south of St Lucia Lake in the UNESCO World Heritage-listed iSimangaliso Wetland Park. The safari starts here with antelopes, monkeys and birds among the species to spot.
In the itinerary - An estuary cruise. At dawn, climb aboard a specially-equipped boat with a private guide for coffee and croissants, a rare luxury on the Elephant Coast. Mangroves and swamps alternate along the banks. At this time of day, there's an excellent chance of encountering Nile hippos and crocodiles, while African fish eagles and Goliath herons are also out hunting.
Optional : a night safari with a qualified nature guide to meet the local reptiles.
DAY 12
St Lucia - Durban - Cape Town
Drive to Durban Airport and return your hire car. Flight to Cape Town. Pick up your new hire car. Stay for three nights in a charming guesthouse on a 19th-century farm. Vibrant and creative Kloof Street is nearby, home to restaurants, cafés, young designers, art galleries and museums.
.
Cape Town is a young, passionate and open-minded city. Explore the brightly coloured streets in Bo-Kaap, the city's Malaysian quarter, the Victoria and Alfred Waterfront and Cape Town's old harbour, home to the new temple of African contemporary art, Zeitz MOCAA. Boats also depart from there for Robben Island, the former prison where Nelson Mandela spent almost 20 years in jail. Hop in your hire car and drive to the beaches at Camps Bay or Llandudno, just a stone's throw away. Or go to wild Noordhoek, located just over 20 miles south towards the tip of the Cape of Good Hope, which is another must for your itinerary.

On the itinerary: Discover what everyday life is like in Cape Town with our guided local tour. Go for a spontaneous walk in the city or head to one of the nearby beaches to share a small slice of South African life.

DAYS 15 & 16
Cape Town - return flight
Last free day in Cape Town, followed by a return night flight, arriving late morning the next day.
A la carte
Cape Town from Above by Helicopter
Victoria and Albert Waterfront; the City Bowl; Cape Town's Green Point Stadium; Clifton's four beaches; the beaches at Camps Bay; the Twelve Apostles Mountain Range and Llandudno's wild coastline; Hout Bay; Chapman's Peak Drive on the Cape Peninsula; the stunning Noordhoek Beach; and of course, Table Mountain. These are all the sights to soak up from the six-seater helicopter during your 20-minute flight. It's a truly amazing ride, with an expert guide to provide commentary.
Optional



Zeitz MOCAA, Cape Town's Museum of Contemporary African Art


The Zeitz MOCAA (Museum of Contemporary African Art) is the largest contemporary art museum on the African continent. Built in a former grain silo, it spreads over 64,500ft², featuring nine floors and 80 exhibition halls. Primarily home to works collected by Jochen Zeitz, the museum curates, preserves, researches and exhibits 21st century art from Africa and its diaspora. It also hosts international exhibitions, develops educational and enrichment programmes, promotes intercultural understanding and ensures universal access.
Optional


Lunch and Wine Tasting at the Vergelegen Estate

Built on Cape Town's doorstep in 1700 by Willem, son of Simon Van der Stel, the 300-year-old Vergelegen estate is an architectural gem internationally renowned for its beautiful summer rose garden and high-quality wines. Take a tour of the estate before enjoying lunch with a wine tasting.
Optional
A Rough Idea of Price
Dependent on season, accommodation and activities
The estimated cost for this trip is £6,700 to £7,700 per person. A fixed price would not make sense for a bespoke journey. The cost varies according to several factors, including level of service, duration of the trip and how far in advance you book. The exact price will be provided on your personalised quote. The average price for this trip is £7000 per person.
International and domestic flights with a scheduled airline
Airline taxes and fuel surcharge
Welcome and assistance with formalities at Johannesburg Airport
10-day rental of a category K car in Johannesburg
Three-day rental of a category M car in Cape Town
Overnight stay in Johannesburg at Satyagraha House in a double room with breakfast
Two-night stay in Ohrigstad in a double room, half board
Two-night stay at the Sabi Sands Reserve in a double room, full board with safaris
Two-night stay in Mbabane in a double room with breakfast
Overnight stay in Pongola in a double room, full board with safaris
Two-night stay in St Lucia in a double room with breakfast
Three-night stay in Cape Town in a double room with breakfast
Private lunch and massage at Satyagraha House
Tour of Mandela's Johannesburg
Cruise on the St Lucia Estuary
Our local Concierge service
A few of the benefits of travelling with us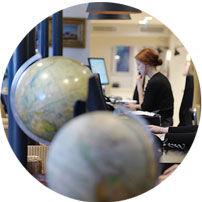 Get in touch
Our experts have the inside track on the destinations they sell and will tailor-make a holiday to your unique requirements.
Contact one of our South Africa specialists