Itinerary Highlights
Party in the nightlife capital of Europe - Hamburg
Experience the remarkable train/ferry crossing from Germany to Denmark
Explore the cute cobbled streets of Gothenburg
Tour a 17th-century fortress on the idyllic island of Marstrand
Hike across the charming car-free island of Dyron
Take part in the 'World's Sweatiest Art Trail' on Tjorn island
Help to harvest blue mussels and dine on them for lunch
Forage for food and help to prepare a delicious seasonal lunch at Gunnebo House
This itinerary can be done entirely, or partially, by train
Contact one of our Sweden specialists + 44 (0) 20 3958 6120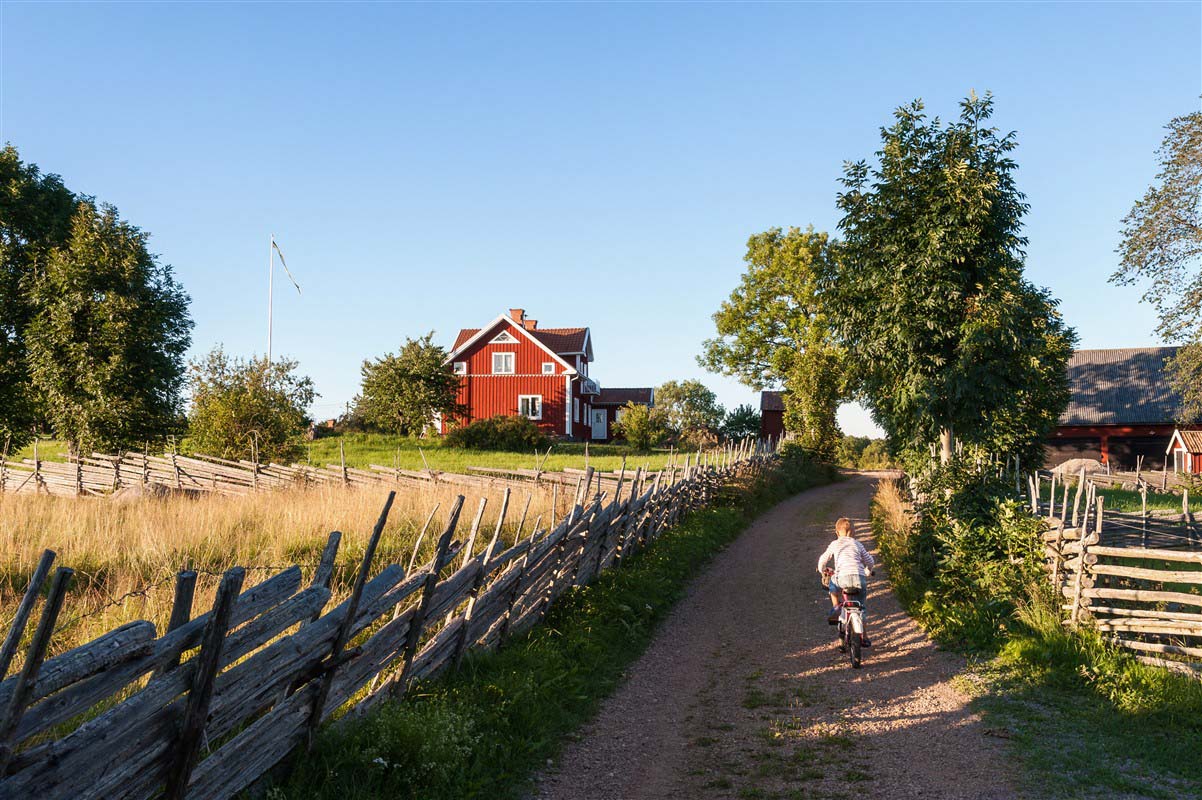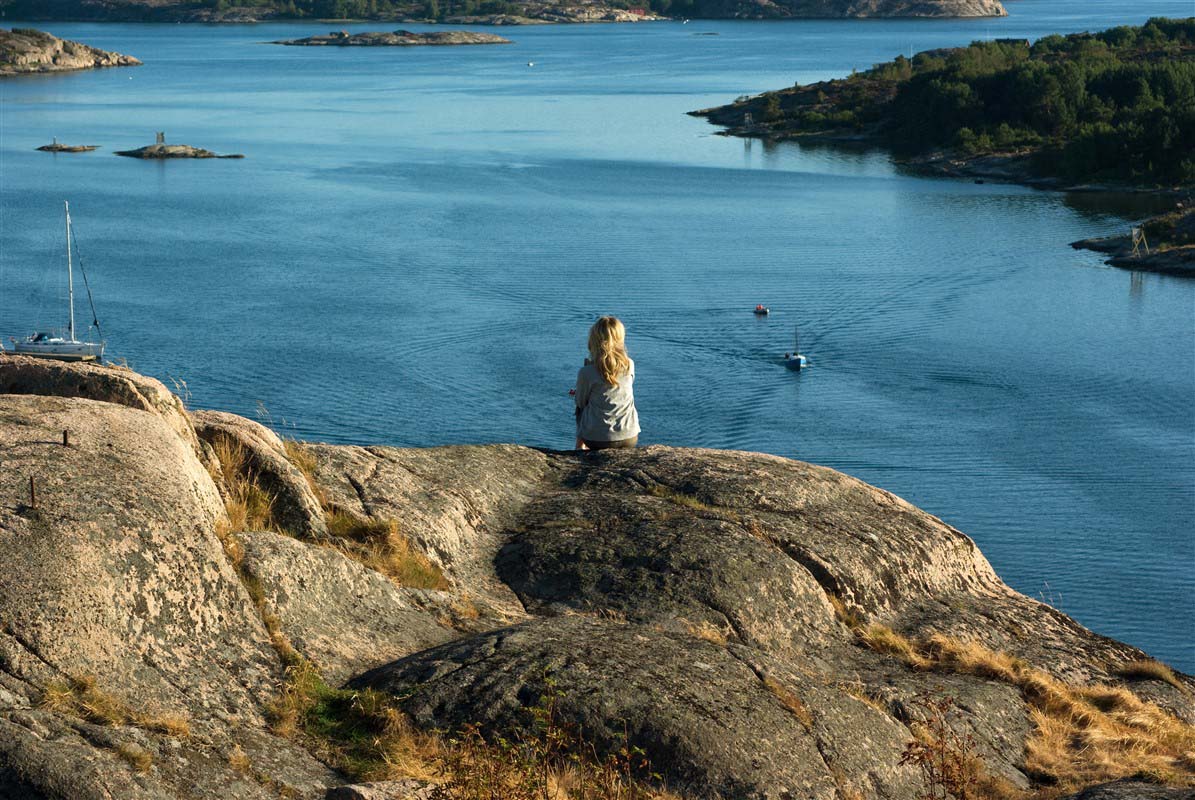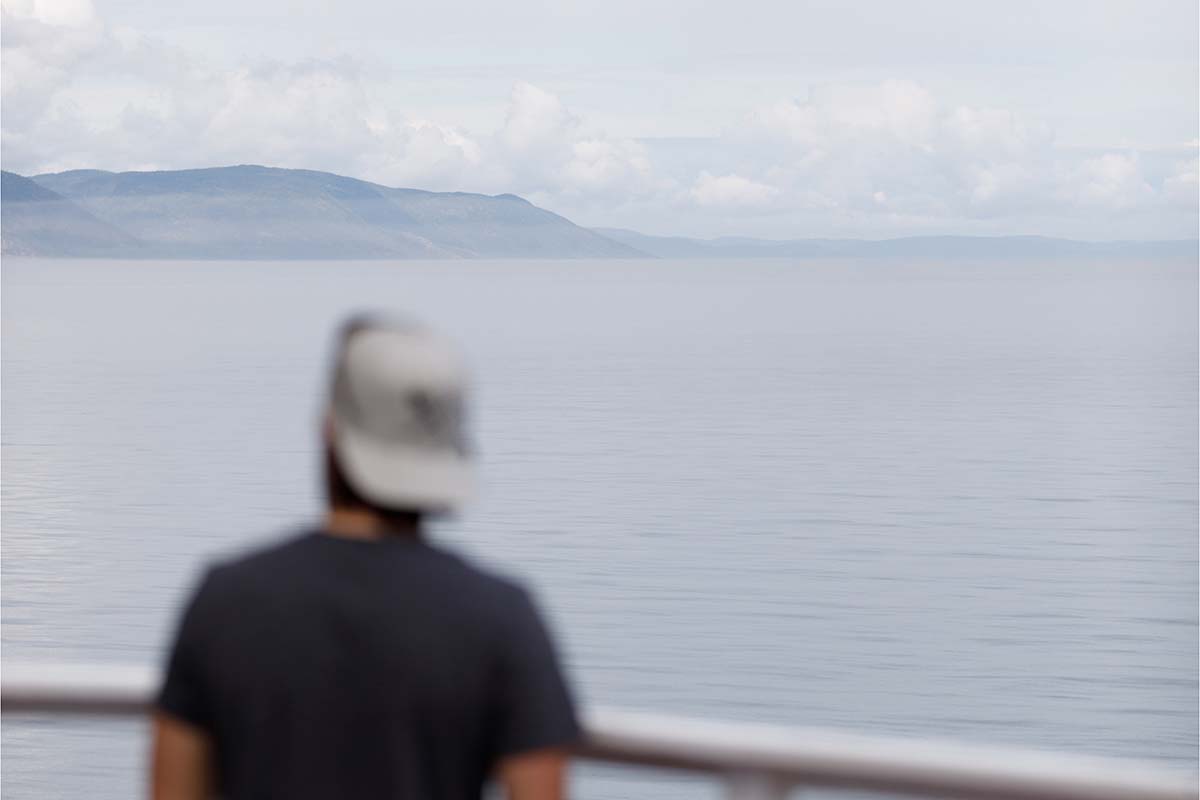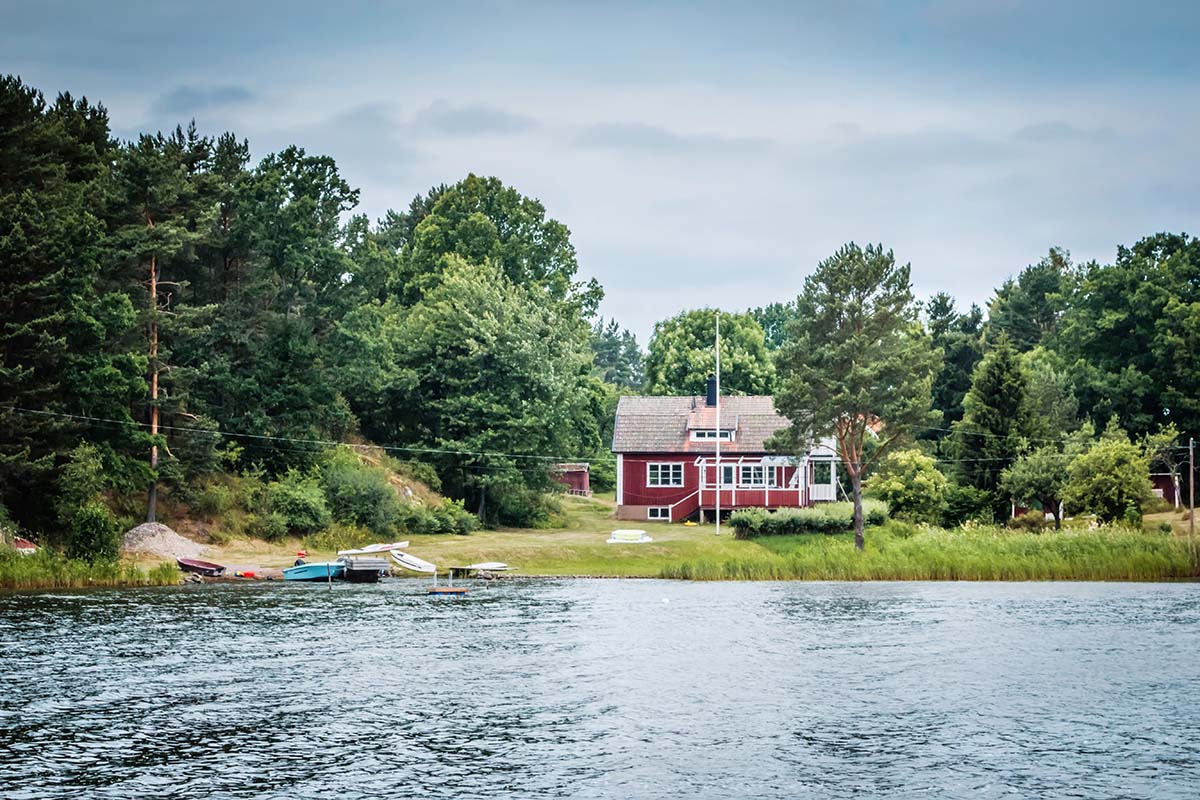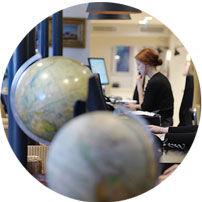 From London to Gothenburg by train, this ten-day trip immerses you in the wilds of West Sweden and the wild nightlife in Hamburg en route. Spend your time hiking on idyllic islands, foraging for food and harvesting blue mussels as you wind your way from Gothenburg to Tjorn and back.
Embark on the first section of your train journey from London to Brussels, Brussels to Cologne and finally, Cologne to Hamburg. Our local Concierge can recommend a dinner spot in Hamburg and it's worth taking advantage of the city's thriving nightlife scene. The next part of your train journey takes you from Hamburg to Copenhagen and then on to Gothenburg. Spend day three exploring the city on foot and sampling world-renowned cuisine.
Next, visit the idyllic island of Marstrand, as well as the tiny island of Hamneskar, and indulge in the freshest seafood dinner at a local restaurant. Swap land for water with a ferry ride to the island of Tjorn and a stay in a floating hotel, before taking a tour of the island in a kayak. The foodie highlight of your trip is undoubtedly a seafood safari in Musselbaren, during which you'll learn about mussel harvesting and get to sample the delicacies.
Route
Everything is 100% tailored to you
DAY 1
London to Hamburg by Train
Set off bright and early today for your morning Eurostar train from London St. Pancras station to Brussels, a journey that takes around two hours. Nab a seat by the window and pass the time watching the world go by as you wind your way across the tip of France and through Belgium to the capital.
You've got 20 minutes or so to change platforms, and then the second stage of your journey takes you from Brussels to Cologne on a speedy ICE (InterCity Express) high speed train, which takes under two hours. Then from Cologne, it's another relaxed connection and a final four-hour ICE train to the pretty port city of Hamburg where you will be staying for the night.
You'll arrive in the early evening, so after checking into your hotel, stretch your legs on a wander around the city centre with its picturesque canals and then go for a bite to eat - our Concierge can recommend a lovely local spot in a town renowned for its nightlife.
DAY 2
Hamburg to Copenhagen and on to Gothenburg by Train
Today, after filling up on a hearty breakfast at your hotel, catch a morning train from Hamburg to Copenhagen Central Station, arriving into the Danish capital after a scenic five-hour journey. The railway heads north across the border from Hamburg into Denmark (sadly the old routing, which involved a memorable crossing where the train was shunted onto a ferry for the 50-minute crossing from Puttgarden in Germany to Rodby in Denmark, has hit the buffers. It was one of the few places in Europe where trains still went onto ferries) and then cuts east to Funen Island and Zealand Island and finally the Danish capital across a series of bridges and tunnels. From Copenhagen, it's a four-hour train to Sweden's second city Gothenburg, where you will be staying for the night in a charming and characterful hotel. After checking in this evening and freshening up, enjoy a leisurely evening meal in the city, where our Concierge can recommend and reserve a great local spot.
DAY 3
Explore Gothenburg on Foot
After all the travelling over the past few days, take the time to stretch your legs this morning as you explore Gothenburg on foot. This charming canal-lined city is wonderfully vibrant with its fun-loving student population and world-renowned food culture; there are no less than four Michelin-starred restaurants here. Wander around the cute cobbled streets of Haga - home to the 17th-century Skansen Kronan fortress - and duck into a bakery for a cinnamon bun and cup of coffee - a local ritual known as fika.
After your hit of caffeine, get a hit of culture at the wonderful Gothenburg Museum of Art and then pack your bags ready for your ferry to the seaside town of Marstrand. Departing in the early afternoon, the three-hour ferry ride includes a stop on the pretty archipelago island of Kallo-Knippla where you'll enjoy a guided walk before continuing on to Marstrand where you will be staying for the next two nights of your London to Gothenburg by train trip.
DAY 4
Island Living in Marstrand
Formerly a playground for the Swedish royals, the idyllic island of Marstrand is now a place where discerning holidaymakers come to sail, relax and soak up the jet-set lifestyle. After a leisurely island-style start to your day, set off to see the sights. Visit the 17th century Carlsten's Fortress where you can have a guided tour to learn about its history and afterwards, hop on a boat to the tiny neighbouring island of Hamneskar to see the ruby-red Pater Noster Lighthouse.
Back on Marstrand, wander along the pretty cobbled streets, admire the ornate wooden houses that dot the island and stop for a browse of the shops and delicious seafood dinner in one of the many charming local restaurants.
DAY 5
Ferry to Kladesholmen
Your London to Gothenburg by train trip continues today with a ferry ride to the neighbouring island of Tjorn where you will be staying in the village of Kladesholmen in a unique floating hotel. During the ferry crossing, you will stop at a number of islands including the tiny, car-free island of Dyron. Here, you can go for a hike along a scenic three-mile trail with views over Marstrand fjord and the Carlstens Fortress you visited yesterday. Learn about the island from the information boards dotted along the trail and stop for a refreshing dip in one of the swimming areas or in a more secluded spot on one of the sandy beaches.
Keep an eye out for the wild mouflon sheep that live on the island -around 50 of them in total - and visit the studio of Dyron's gold and silversmith, Tintin Hallding, who will usually be found here busily working on her beautiful jewellery and interior accessories.
Upon arrival into Kladesholmen, check into your hotel where you will be staying for the night. Cosy up in the sauna and, come evening, tuck into a tasty menu of traditional, regional specialities such as sill (herring).
Get your blood pumping today as you meet your guide this morning for a full day's tour of Tjorn island and its arty surroundings by kayak and bike. Known as the 'World's Sweatiest Art Trail' the tour combines art, culture and nature as you cycle, run or walk along the winding paths between the Nordic Watercolour Museum - which has exhibited world-class art including works by Salvador Dali as well as Swedish favourites - and the picturesque Pilane Sculpture Park, dotted with grazing sheep and Iron Age stone circles.
After the tour, you will be transferred 45 minutes to your next hotel, a quaint and characterful property in the seaside town of Ljungskile where you will be staying for the next two nights of your London to Gothenburg by train trip.
DAY 7
Musselbaren Seafood Safari
Take to the water today as you venture out into the fjord aboard the steel trawler MS Marta to harvest blue mussels, one of the world's most sustainable delicacies. During the three-hour trip you will boat out to a vast offshore farm, learn about the life cycle of the blue mussel and have a go at harvesting them yourself. Back on dry land, enjoy a delicious lunch of fresh mussels cooked up for you by one of the chefs at Musselbaren in a giant mussel pan and served in the historic clock tower at Lyckorna.
DAY 8
Edible Country Table Experience
Your London to Gothenburg by train trip continues today with a 45-minute transfer by car to Gunnebo House where you will get to forage for food and learn how to conjure up a tasty seasonal meal with a help of a local chef. Encompassing a whopping 240 acres, Gunnebo House and Gardens is a protected nature reserve which works to preserve the traditions of landscape management in the area. Here, among the rolling hills and lush forests, you will experience the unique do-it-yourself dining and savour a delicious meal outside in nature.
After your edible table experience, you will be travelling by bus back to Gothenburg where you will be staying for the night.
DAY 9
Gothenburg to Hamburg by Train
It's time to begin the train journey home today. Pack your bags and depart from Gothenburg, taking the same route as on your outbound journey via Copenhagen and towards Hamburg. After so many activity-filled days on your trip so far, savour the chance to relax and enjoy the views on the eight-and-a-half-hour journey which includes the same unique 50-minute ferry crossing, this time in reverse from Rodby in Denmark to Puttgarden in Germany.
Spend the night in Hamburg, arriving in time for dinner and a nightcap in one of the many buzzing bars dotted across the city.
DAY 10
Train from Hamburg to London
The final leg of your train journey home takes you from Hamburg to London via Cologne and Brussels. Departing from Hamburg this morning, travel for four-hours through Germany to Cologne, arriving in the early afternoon. From here, it's a two-hour journey to Brussels where you'll catch your Eurostar back to London St. Pancreas, a journey that takes around three hours, arriving in the evening.
It's a fair distance home, but the perfect opportunity for some enforced R&R as you alternate between dozing, daydreaming (or train dreaming, in this case), gazing at the passing views and scrolling through your holiday snaps.
A Rough Idea of Price
Dependent on season, accommodation and activities
The estimated cost for this trip is £2,255 to £3,180 per person. The final cost of the trip depends on the way we tailor it especially for you. The final cost varies according to several factors, which include the level of service, length of trip and advance booking time. The exact price will be provided on your personalised quote. The average price for this trip is £2,650 per person.
A few of the benefits of travelling with us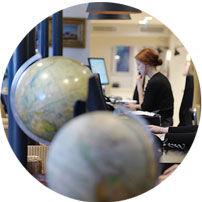 Get in touch
Our experts have the inside track on the destinations they sell and will tailor-make a holiday to your unique requirements.
Contact one of our Sweden specialists