Itinerary Highlights
Discover some of Canada's top cities including Toronto, Ottawa, Montreal and Quebec City.
Enjoy an amazing helicopter ride over iconic Niagara Falls.
Soak up the beauty of the Thousand Islands Region on a boat cruise.
Pass through pretty countryside on scenic drives through the wilderness.
See whales up close on a private cruise.
Enjoy outdoor activities while staying in a lakeside inn in Saint-Alexis-des-Monts.
Contact one of our Canada specialists + 44 (0) 20 3958 6120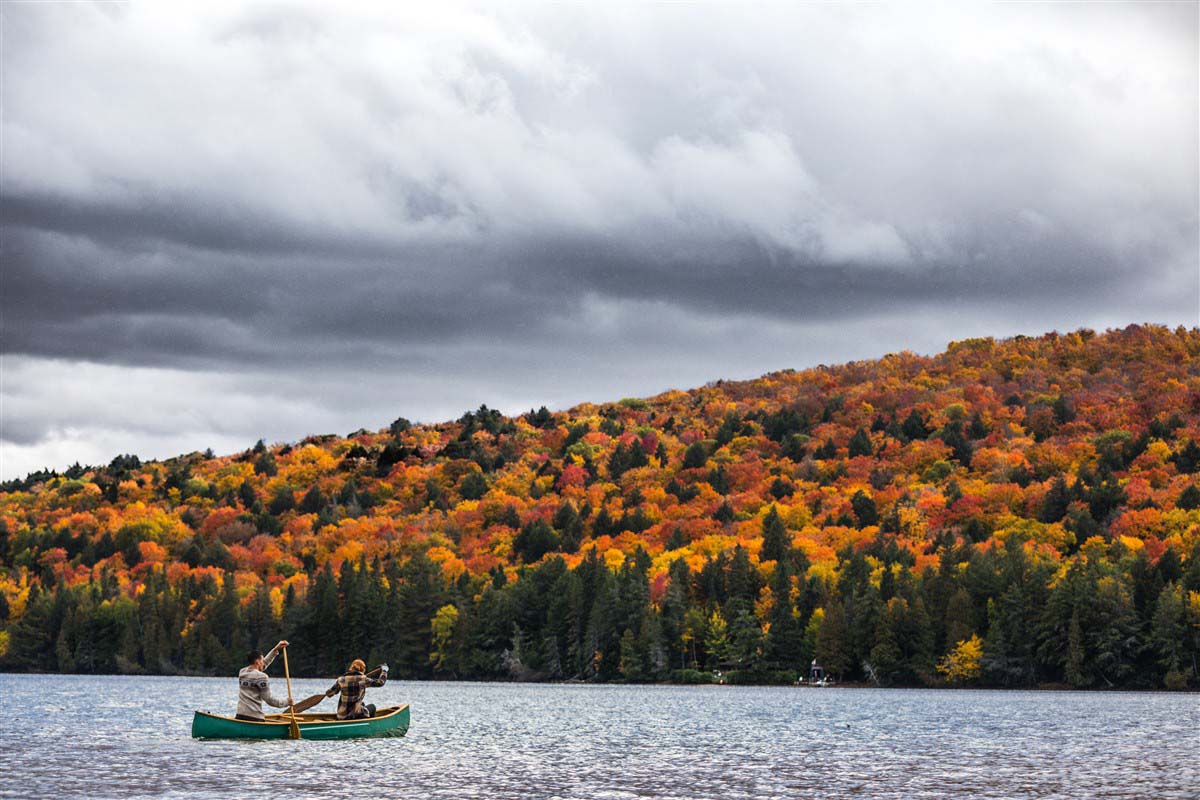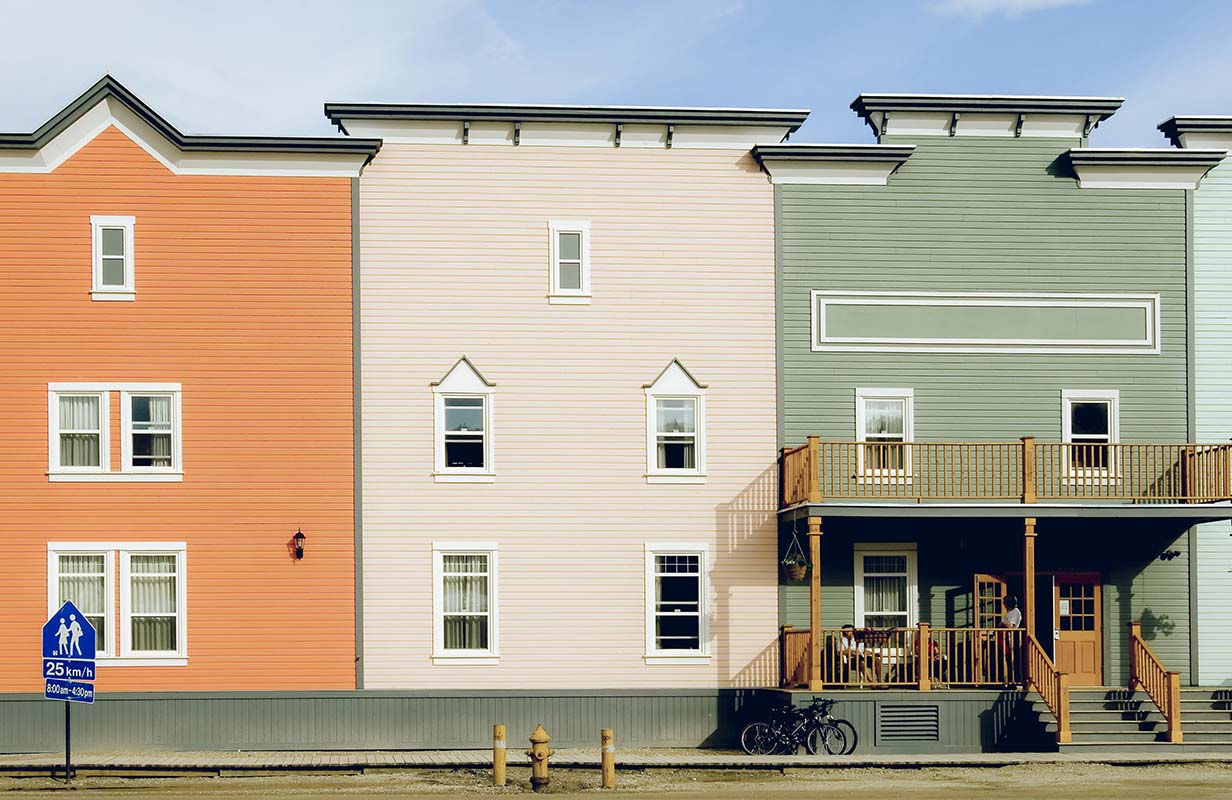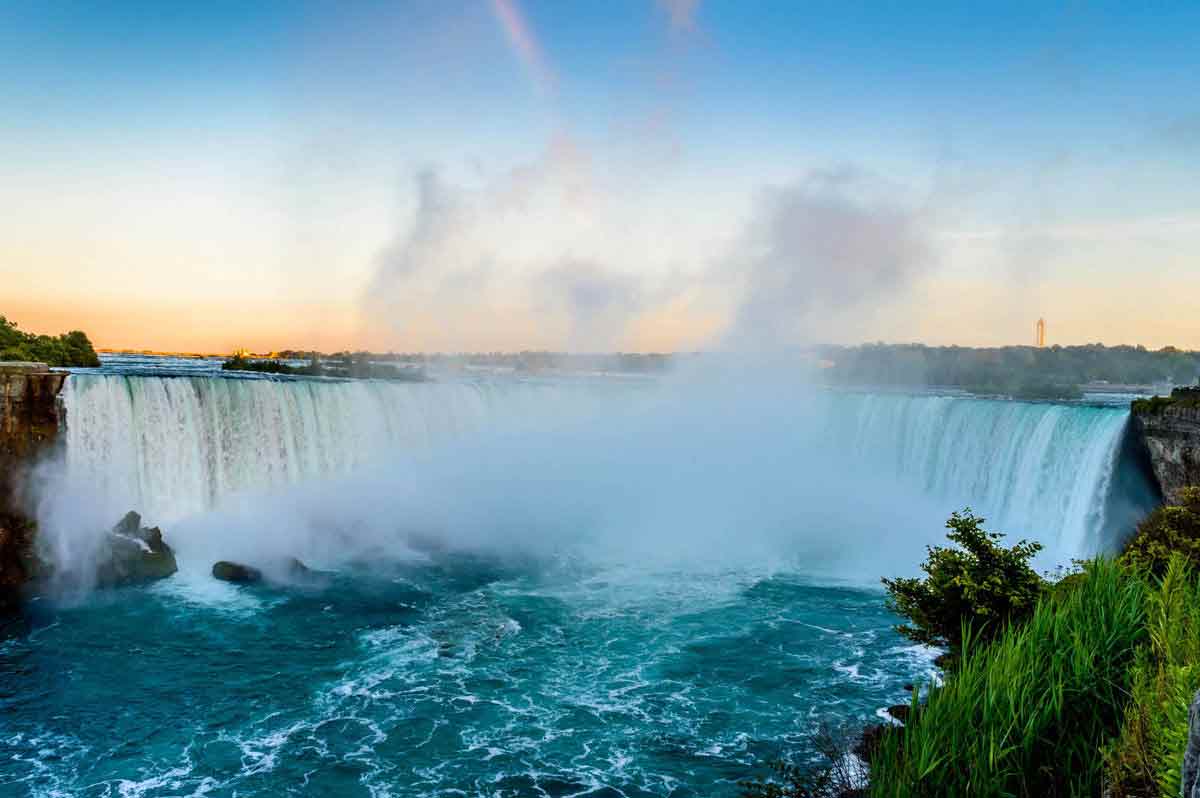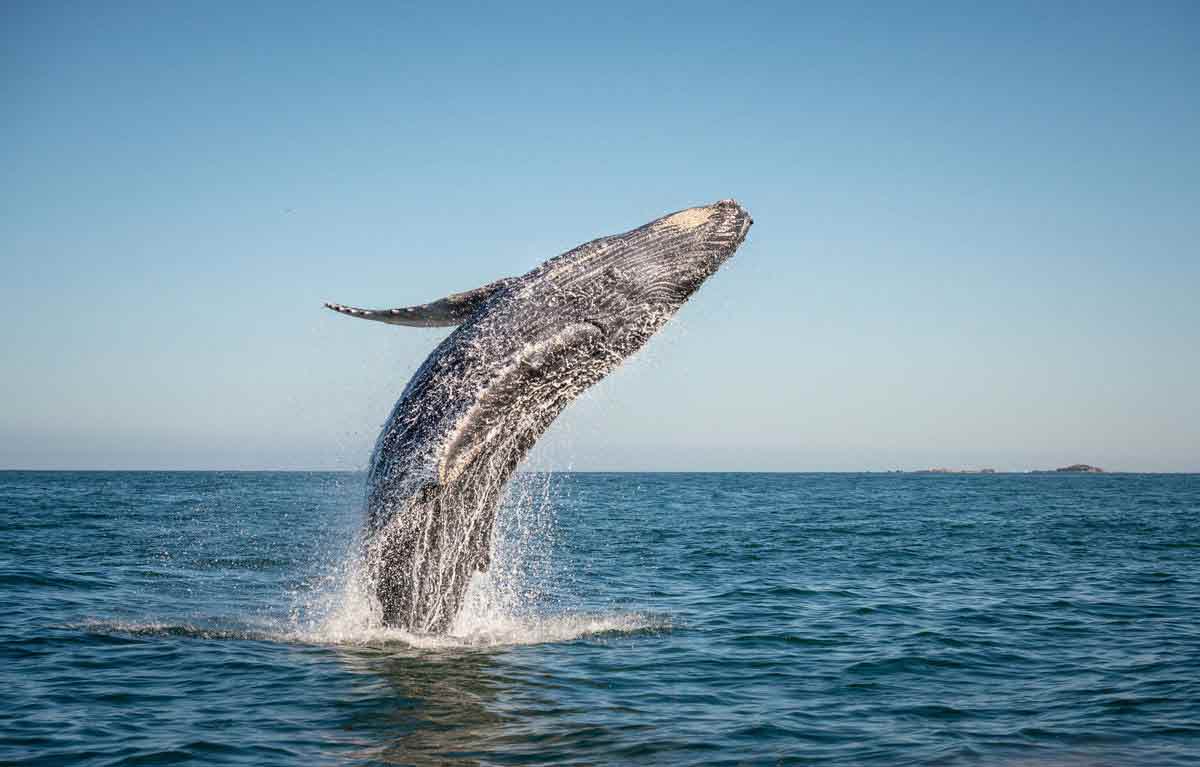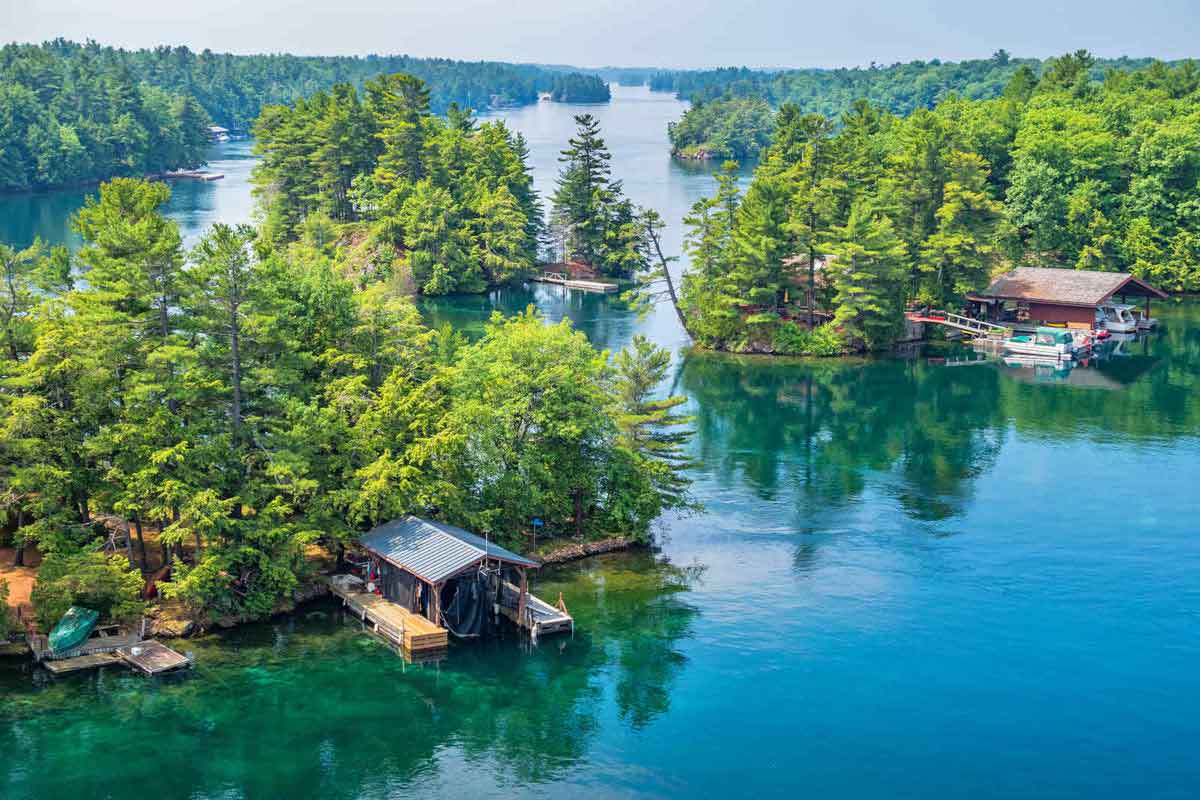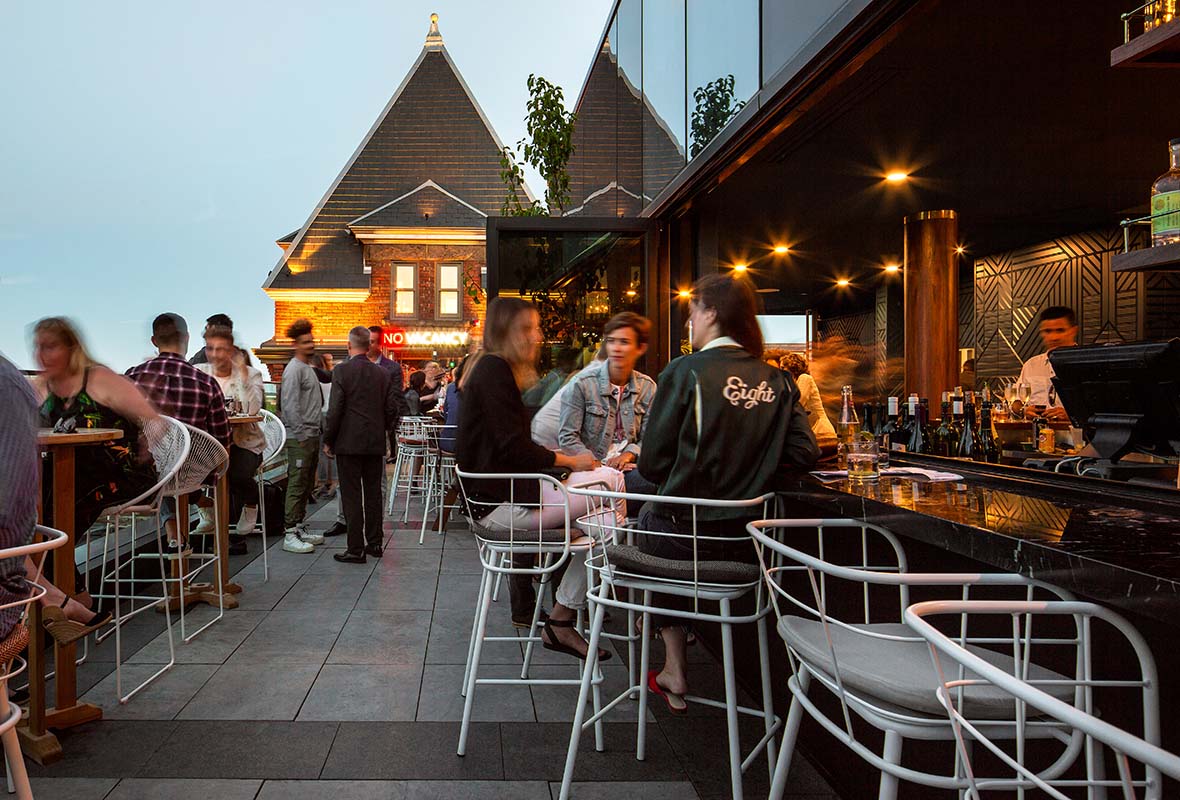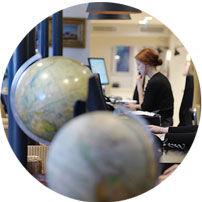 Enjoy both city tours and wilderness activities on this 16-day family holiday in Eastern Canada, beginning in Toronto and ending in Saint-Alexis-des-Monts, Quebec. Along the way, enjoy an unforgettable helicopter tour over Niagara Falls, foodie treats in Ottawa and a magical whale-watching cruise.
Route
Everything is 100% tailored to you
DAY 1
International Flight
Your family holiday in Eastern Canada begins today. After being fast-tracked through security, unwind in the airport lounge before boarding your early-evening flight to Toronto. The flight is around eight hours long, but, with the time difference, you'll arrive into Canada in the early evening of the same day, so try to get some shut eye on the flight. On arrival, collect your hire car and drive to your hotel in downtown Toronto where you will be staying for the next two nights.
DAY 2
See the Sights in Toronto
Today, on the first full day of your family holiday in Eastern Canada, you'll be exploring Toronto. Canada's largest city, and the capital of Ontario province, Toronto is a vibrant cosmopolitan hub set on the shores of Lake Ontario. After breakfast at your hotel, set off to see the sights. There's heaps to do here for the whole family and we can recommend the best places to visit based on your interests. Some of the highlights include: climbing the 181-storey CN Tower - the world's tallest observatory; visiting the Royal Ontario Museum; grabbing a bite to eat at St. Lawrence Market; and exploring Kensington Market - a walkable bohemian neighbourhood full of indie shops and vintage boutiques.
If you want to continue exploring this afternoon, we can arrange for you to go on a fun family bike ride around the Toronto Islands, a chain of small islands just offshore from the city's downtown. Alternatively, head back to your hotel for a rest before enjoying a tasty dinner in one of the city's many excellent restaurants.
DAY 3
Helicopter Ride over Niagara Falls
Wave goodbye to Toronto this morning as you hop in the hire car and drive one-hour-and-20-minutes to Niagara Falls. These are the largest waterfalls in North America, and also the most famous. Check into your hotel, which overlooks the falls, and perhaps have a bite to eat before heading on an unforgettable helicopter ride this afternoon. This is the best way to truly appreciate the enormity of the falls (the tallest one is a whopping 617ft-tall) and is an experience that is guaranteed to wow the whole family.
Suitably stunned, head back to your hotel and enjoy the views of the falls while you tuck into a delicious supper.
DAY 4
Discover the Thousand Islands Region
Fuel up on a hearty breakfast this morning then set off in the car again, driving four-hours to Kingston in the Thousand Islands region, also known by its native name Manitouana, meaning the 'Garden of the Great Spirit'. The area is home to 1,865 islets scattered in the middle of the St. Lawrence River, and is known for its sumptuous private estates and romantic mansions as well as the world's smallest international bridge connecting the United States and Canada. Your accommodation for the night in a stylish, contemporary property set on the pier. Relax at your hotel and enjoy a leisurely lunch after your long drive, before going on a family boat trip. This is the best way to appreciate this fairy tale setting and explore the islands, some of which are little more than a patch of dirt and a few shrubs.
DAY 5
Tasty Treats in Ottawa
Today, on day five of your family holiday in Eastern Canada, swap idyllic islands for the bright lights of the city as you drive two hours to Ottawa, the country's capital. Located on the border between English-speaking Ontario and French-speaking Quebec, this is a real cosmopolitan hub. Your base for the night is a stylish and historic hotel. Unpack, get settled in, and then set off do some exploring around the city. Visit some of the most famous sites, including Parliament Hill and Embassy Row, soak up some culture in the Canadian Museum of History and walk along the pretty Rideau Canal. You could even pop over the bridge into Quebec province and stroll around the city of Gatineau to get lovely views over Ottawa.
Once you've worked up an appetite, head to Byward Market, a buzzing farmer's market where you can taste some of the country's tastiest dishes, from local cheeses and indulgent poutines, to a sugary 'beaver tail' maple-infused chocolate.
After yesterday's excitement, enjoy a leisurely morning at your hotel and perhaps a little more sightseeing, before you load up the car and drive to Montreal, which is approximately two hours away. For the next two nights of your family holiday in Eastern Canada you'll be staying in a hotel in the heart of Old Montreal, a charming historic neighbourhood with narrow cobblestone streets, lively plazas and a selection of cute shops and cafes. Be sure to pop into one of the many bagel shops for a savoury or sweet treat. Montreal-style bagels are wood-fired, giving then a distinctly different taste and texture to their traditional New York-style counterparts.
The afternoon is yours to enjoy at leisure. Do a bit of exploring on foot to get your bearings and then, for dinner, we can book you a table at a fantastic family-friendly restaurant.
Get up bright and early today for a fun family day in Montreal. The city is a real melting pot of different nationalities and a vibrant cultural hub, especially during the summer when the city plays host to various outdoor festivals. Spend the first half of the day exploring, either on a private tour or on your own. Stroll along the artsy streets of Mile End, discover the cute shops and local markets of Mount Royal Avenue and enjoy a picnic with the squirrels at the Mount Royal Lookout. If you fancy a spot of culture, take a tour of the Montreal Museum of Archaeology and History which is packed full of curiosities.
This afternoon, we've arranged for you to go on a private cycling tour. With some 400 miles of cycling routes, Montreal offers a unique urban cycling experience. Visit some more of the city's buzzing neighbourhoods and fuel up on sweet treats in a local cafe along the way.
Today, at the halfway point of your family holiday in Eastern Canada, wave goodbye to Montreal and drive to Baie St Paul, a charming city in Quebec that sits in a dramatic meteor crater. The journey takes approximately four hours, so make sure you've packed plenty of nibbles to enjoy along the way. Check into your hotel, a former farm converted into a modern design hotel, and then set off on foot to explore Baie St Paul. There are numerous art galleries dotted around the city and a selection of excellent restaurants where we can book you a table for dinner.
DAY 9
Scenic Drive to Tadoussac
Set off bright and early this morning as you drive six hours from Baie St Paul to Tadoussac. The journey takes you through the beautiful Charlevoix region and along the river so enjoy the views as you pass through lush forests, peaceful valleys and charming little villages. When you arrive in Tadoussac, check into your hotel - a charming inn overlooking the St. Lawrence river - where you will be staying for the next two nights of your family holiday in Eastern Canada. Enjoy a hearty dinner to fuel up after your long journey and then get an early night ready for more adventures tomorrow.
DAY 10
Whale Watching Cruise
Today is a real highlight of your family holiday in Eastern Canada as you set off on a private whale watching cruise. After breakfast at your hotel, drive 20 minutes to Bergeronnes where you will board a small boat and head into deeper water to see these gentle giants up close.
Return to Tadoussac after the tour, pleasantly tired with a camera full of photos, for an early dinner and a good night's sleep.
Today, on day 11 of your family holiday in Eastern Canada, set off after breakfast and drive three-hours-and-20-minutes south to Quebec City. Along the way, you'll drive along the New France Route, one of North America's oldest scenic routes. Stop off at the famous Montmorency Falls and Sainte Anne Canyon to get a taste for the region's stunning nature, and pass through sleepy picturesque villages that ooze charm.
On arrival in Quebec City, check into your hotel, a charming inn in the heart of Old Quebec, where you will be staying for the next two nights of your trip.
After a hearty breakfast at your hotel, set off to see the sights. The only fortified city in North America and a UNESCO World Heritage Site, Quebec City is rich in history and architecture from its old stone buildings to its quaint narrow streets. After a walk around the oldest part of the city, discover some of the most popular sites, including the Royal Museum and The Battlefields Park - a historic site filled with old cannons, monuments and Martello towers.
After a hit of history, enjoy a sweet treat at La Maison Jean-Alfred Moisan - the oldest grocery store in Canada, and a true Quebec institution - before heading back to your hotel for a rest, or out to dinner at one of the many great restaurants.
DAY 13
Scenic Drive to Saint-Alexis-des-Monts
Head off bright and early this morning as you drive two-and-a-half-hours to Saint-Alexis-des-Monts, a city framed by beautiful valleys and rolling hills. The drive today is part of the experience as you travel along the Chemin du Roy, a historic road along the north shore of the St. Lawrence River. Get a taste for the region as you pass pretty little villages filled with traditional architecture, lush forests, and tranquil lakes.
On arrival into Saint-Alexis-des-Monts, check into your hotel, a traditional inn set on the banks of the immense Lac a L'Eau Claire. This is a true wilderness retreat with pristine natural surroundings and a balcony overlooking the lake as well as a large swimming pool that will go down a treat with the youngsters.
DAY 14
Outdoor Activities in Saint-Alexis-des-Monts
We've left today free for you to enjoy at leisure. The lakes around Saint-Alexis-des-Monts are the perfect place to enjoy various outdoor activities from swimming, canoeing and fishing on the water, to tennis and bowling in the grounds of your hotel - not to mention a hot tub and sauna for the parents.
Sadly, your family holiday in Eastern Canada has come to an end. After a hearty breakfast at your inn, load up the car and drive one-hour-and-40-minutes to Montreal where you will return your hire car and catch your six-and-a-half-hour overnight flight home.
Today you will arrive home, touching down in the early afternoon.
A Rough Idea of Price
Dependent on season, accommodation and activities
The cost for this trip is from £3,900 per person. The final cost of the trip depends on the way we tailor it especially for you. The final cost varies according to several factors, which include the level of service, length of trip and advance booking time. The exact price will be provided on your personalised quote.
A few of the benefits of travelling with us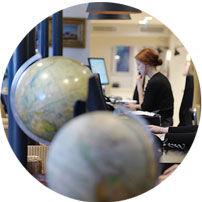 Get in touch
Our experts have the inside track on the destinations they sell and will tailor-make a holiday to your unique requirements.
Contact one of our Canada specialists