Itinerary Highlights
The Quebec of incredible nature, of islands and villages, of fjords and cool, cosmopolitan cities
Take the Route des Saveurs: discover local artisans and 'made in Quebec' products
Whale watching, private tours of Old Quebec and the Montreal Observatory, already planned
Flights, Fooding Guide restaurants, access to our local Concierge and all our usual additional services
Contact one of our Canada specialists + 44 (0) 20 3958 6120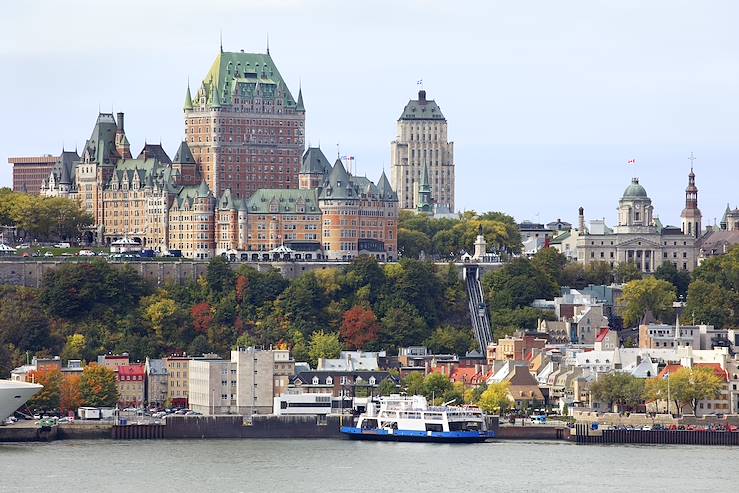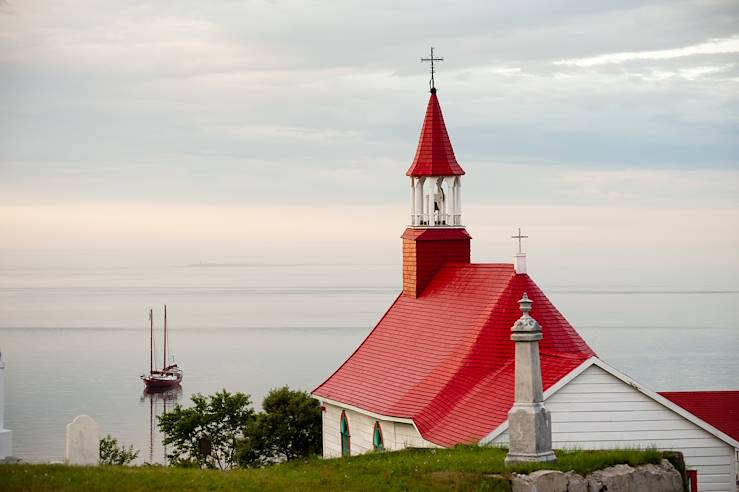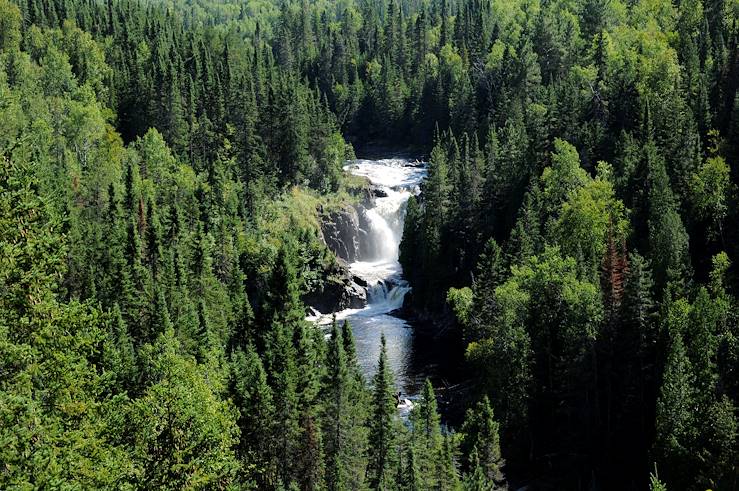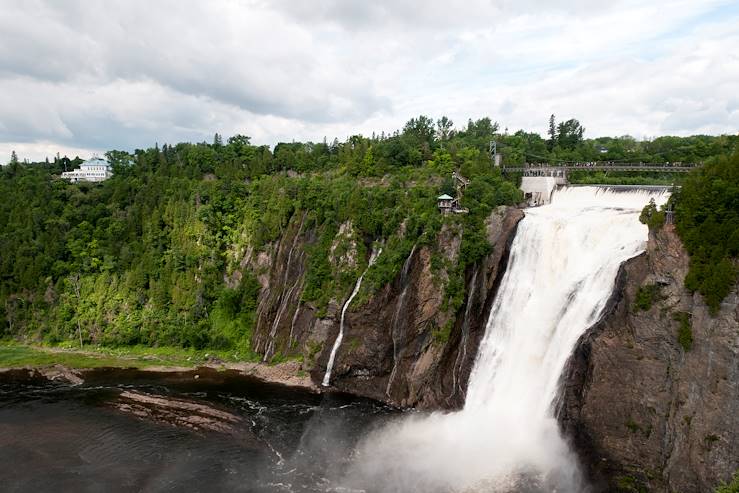 Quebec - Along the St. Lawrence River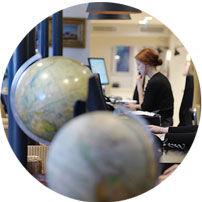 A calm, relaxing journey, surrounded by nature, to encounter two fascinating cities:
Montreal
and
Quebec
, both vibrant, cosmopolitan and cool, before heading to the Mauricie region, with its forests as far as the eye can see. The route continues along the
St. Lawrence
, and passes through idyllic villages, forests, and lakes: the
Route des Saveurs
will take you to the heart of the
Charlevoix
region to meet artisans and experience the terroir. Throughout the journey, you'll stay in comfortable accomodations in the heart of the city or nestled in nature.
Some highlights are already
in your itinerary
- a visit to
the Observatoire de Montreal
,
a viewpoint that offers stunning views of the city, a guided walk through the cobblestone streets of Old Quebec, a visit to the historic village of Val Jabert and a cruise through the Saguenay Fjord to watch whales.


Terroir and l'art de vivre, made in Quebec
The Route des Saveurs between Baie St Paul and the Malbaie reveals sublime panoramas of forests and valleys... Visit charming little villages home to artist communities, secondhand shops, art galleries and fine restaurants. There'll be many stops along your 'made in Quebec' gourmet tour - all excuses for tasting local products and friendly conversation with local artisans.


Sweet Dreams
We've selected comfortable, welcoming accommodation that pay homage to Quebec hospitality. In the cities, that means hotels in the hearts of thriving neighbourhoods. On the road, you'll have a range of charming stopovers: a warm hotel surrounded by nature, a period house in a historic village, a chalet overlooking the Saguenay Fjord, an inn bordering Tadoussac Bay, and a contemporary lodge with a spa, set between forest and lake.
Route
Everything is 100% tailored to you
DAY 1
International flight to Montreal
Arrive in Montreal. A stroll through the city takes you to Le Plateau-Mont-Royal, the 'village' of Montreal, with its lofts, designer shops, trendy bars and restaurants, to the Old Port, and to St. Catherine's Street for shopping.
Stay in a comfortable downtown hotel conveniently located close to Old Montreal. We love the muted, elegant decor, spacious rooms and warm welcome.

What to see - The Pointe-a-Calliere Museum. Inside the walls of this remarkable building, your route takes you through the archaeological history of Montreal.
Included in the itinerary - Entrance to the Observatoire de Montreal, on-site, an interactive route to discover the city's rituals. On the 44th floor, the Les Enfants Terribles restaurant offers bold Quebecois cuisine interpreted by chefs who are passionate about Montreal's traditions. Upstairs, a multimedia exhibition on contemporary life in Montreal showcases the diversity, creativity and passion of Montrealers. The 46th floor is dedicated to the observatory.
Included in the itinerary - your Montreal host, welcomes visitors for a hearty breakfast in her gîte in the Plateau district. The menu includes smoothies, homemade muffins and jams, scrambled eggs, toast and coffee. Next up, a private walking tour through St-Denis and Duluth streets, visiting their favourite shops, before reaching Laval Street and its elegant Victorian houses, then on to St-Louis Square and finally Lafontaine Park, where the tour ends.
DAYS 4 & 5
Montreal - Saint-Paulin (80 miles)
Pick up your hire car. Drive to the Parc National de la Mauricie, in a wilderness region dotted with lakes, covered with forests as far as the eye can see, perfect for walking or canoeing. The nearby Mastigouche Wildlife Area, a beaver and moose sanctuary, is worth exploring.
Relax in a riverside inn, where wellness and harmony with nature are your only priorities, and spa and yoga sessions are on the agenda.
What to do - Get up early, while the forest is still asleep, to watch the wildlife.
DAYS 6 & 7
Saint-Paulin - Lac Saint Jean (205 miles)
Head to the Lac Saint Jean region, known for the St. Felicien Zoo. There, you can observe Canada's animal species in their natural habitats. It's also nice to ride along the 'blueberry bike route', or to have a swim. Two-night stay in a period home in the heart of the historic village of Val-Jalbert - a 1920's atmosphere, antiques and period photos give the place a feel of the past, while comfortable, contemporary rooms remind you that you are firmly in the present.
Included in the itinerary – Entrance to the historic village of Val-Jalbert.
DAYS 8 & 9
Lac Saint Jean - Saguenay Fjord (90 miles)
Your route continues to the Saguenay Fjord, one of Quebec's finest attractions. The Parc des Monts-Vallins is a treat for hikers.
Stay in a rustic cabin above the fjord.
For the adventurous - A wide range of outdoor activities are available in this spectacular panorama, including trekking routes and kayaking trips to watch beluga whales...
DAY 10
Saguenay Fjord - Tadoussac (87 miles)
The road along the fjord offers many exceptional views of steep cliffs and small traditional fishing villages. Continue to Tadoussac, nestled in one of the most beautiful bays in the world.
Stay in a gite in the heart of Tadoussac. The view of the St. Lawrence is incredible, as is the warm welcome and the hearty homemade breakfasts.
Included in the itinerary - A private whale watching cruise in the vast St. Lawrence River.
DAYS 11 & 12
Tadoussac - Baie St Paul
Drive through the Charlevoix region and along the river, through hidden valleys and charming little villages home to artist communities, second hand shops, art galleries and fine restaurants. From La Malbaie to Baie St Paul, follow the Route des Saveurs to discover Quebec's gastronomic heritage before visiting Baie St Paul, nicknamed the 'artist's paradise'.
Stay in a beautiful design hotel housed in a former lumber mill.
Along your route - Stop at artisan producers to taste local delicacies made with charcuterie, fruit and cider.
DAYS 13 & 14
Baie St Paul - Quebec City (87 miles)
Head to Quebec City via the Beaupre coast and the New France Route, one of North America's oldest scenic routes, stopping at the famous Montmorency Falls and the Sainte Anne Canyon, passing charming villages and ancestral houses along both sides of the route.
Stay in a charming inn in the heart of the Old Port district of Quebec City, close to the attractions of Vieille-Capitale. A special mention goes to the friendly 'French bistro' style restaurant and the large terrace in the shadow of the Old Port Market on sunny days.
Included in the itinerary - A private tour to take in the Quebec Citadelle, perched on a promontory strategically overlooking the St. Lawrence, and the picturesque cobblestone alleyways, ramparts and pretty cafe terraces of the Old City.
DAY 15
Quebec City - Montreal - Return international flight
Drive to Montreal. International flight, arriving the next morning.
A la carte
Helicopter escape to the Isle aux Coudres
Departing from Baie St Paul, take an aerial tour of the Charlevoix region, recognised as a Biosphere Reserve by UNESCO. On arrival, a gourmet stop and cider tasting in an orchard. Optional
Montreal gastronomy
A cycle tour through Montreal to discover the region's culinary specialties: the Guedille, the Naamwich, the Deep Fried Whatever, Montreal smoked meat and 'Beaver Tails', all while enjoying a pleasant outdoor ride. Optional - Half day
Ile d'Orleans and its vineyards
Once dubbed the 'Isle of Bacchus' because of the wild grapevines that covered it; today, the picturesque Ile d'Orleans, at the gates of Quebec City, has become a landmark for wine lovers, known for its three vineyards: Sainte-Petronille, Cassis Monna & Filles and Isle de Bacchus, which we suggest visiting for a tasting. Optional
The Saguenay Fjord by kayak
The fjord offers an absolutely superb panorama: plateaus, steep mountains, dizzying cliffs more than 1,300ft high that look out over steel-blue waters. With an average width of 1.3 miles and a depth of 885ft, you sometimes feel like you're on the sea, and kayaking through the heart of this breathtaking natural wonder makes you feel as close to nature and the elements as possible. In summer, the water is around 18° C. Optional
A Rough Idea of Price
Dependent on season, accommodation and activities
The estimated cost for this trip is £4,600 to £5,700 per person. A fixed price would not make sense for a bespoke journey. The cost varies depending on several factors, including level of service, duration and how far in advance the trip is booked. The exact price will be provided on your personalised quote. The average price for this trip is £5000 per person.
International flights with a scheduled airline
Airline taxes and fuel surcharge
Private transfer to Montreal on arrival
Car hire for 12 days
Three-night stay in Montreal in a double room (room only)
Two-night stay in St. Paulin in a double room, breakfast included
Two-night stay in Chambord in a double room with half board included
Two-night stay in Sainte-Rose-du-Nord in a double room with half board included
Overnight stay in Tadoussac in a double room, breakfast included
Two-night stay in Baie-St-Paul in a double room, breakfast included
Two-night stay in Quebec City in a double room, breakfast included
Private half-day tour of Montreal
Tickets to the Observatoire de Montreal
Tickets to the historic village of Val-Jalbert
Private whale watching cruise in Tadoussac
Walking tour of Old Quebec with a private guide
Our Concierge service is available seven days a week
A personalised app loaded with your itinerary, hotel details, and our restaurant recommendations
A host of additional services are included when travelling with us, including our local Concierge service
Our local Concierge service
A few of the benefits of travelling with us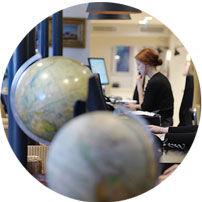 Get in touch
Our experts have the inside track on the destinations they sell and will tailor-make a holiday to your unique requirements.
Contact one of our Canada specialists