Itinerary Highlights
Canoe across Lake Louise
Embark on a thrilling Glacier Explorer Tour aboard a specially designed all-terrain vehicle
Drive through the Rockies to the charming mountain resort town of Sun Peaks
Bump through the forests of Blackcomb mountain on a 4x4 safari
Soar above the trees of Whistler on a ziplining tour
Stay in a wonderfully remote wilderness resort
Embark on a whale and bear watching tour
Enjoy a foodie tour of Vancouver's famous Granville Island
Contact one of our Canada specialists + 44 (0) 20 3958 6120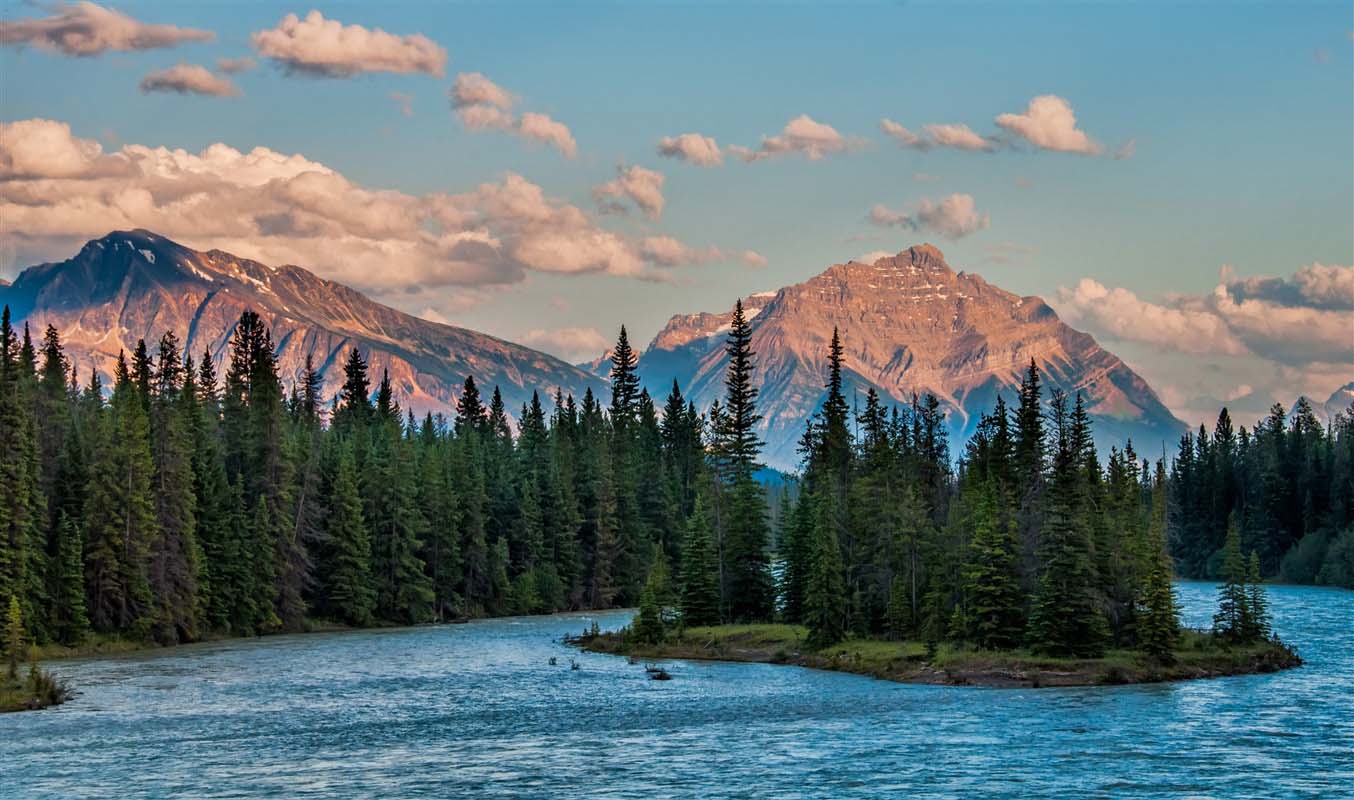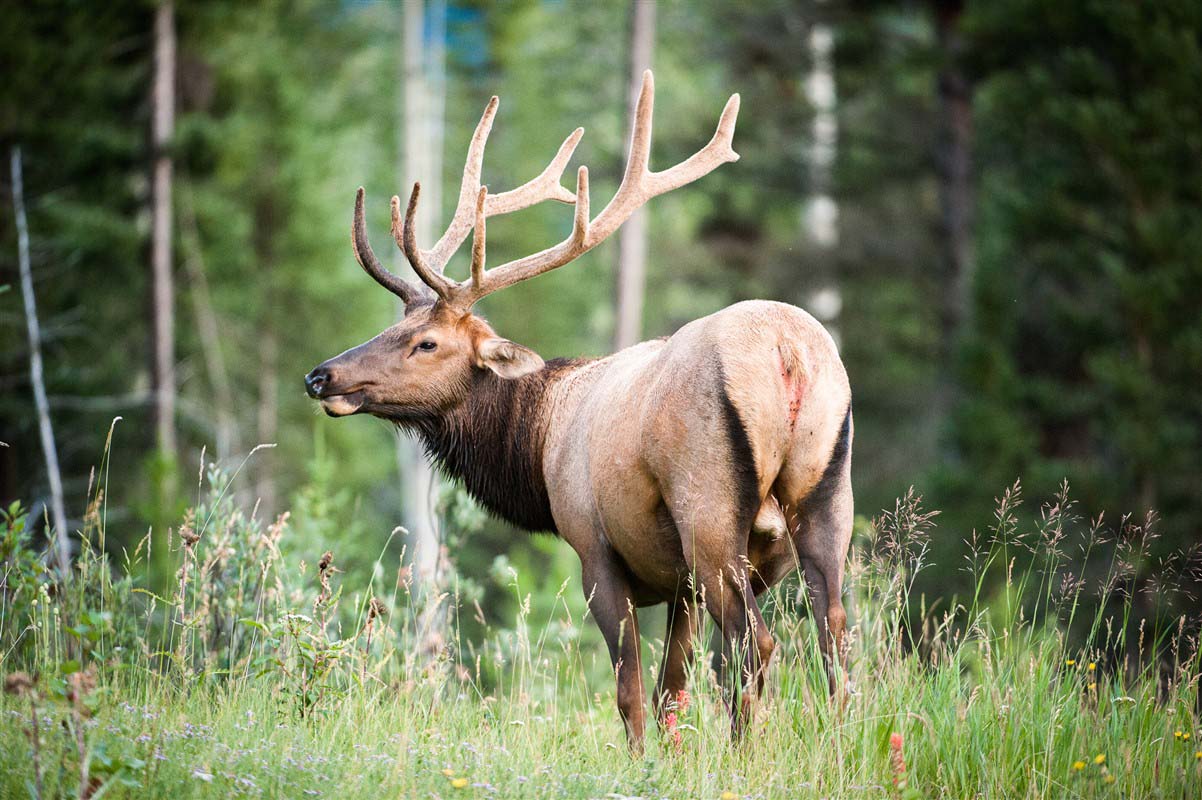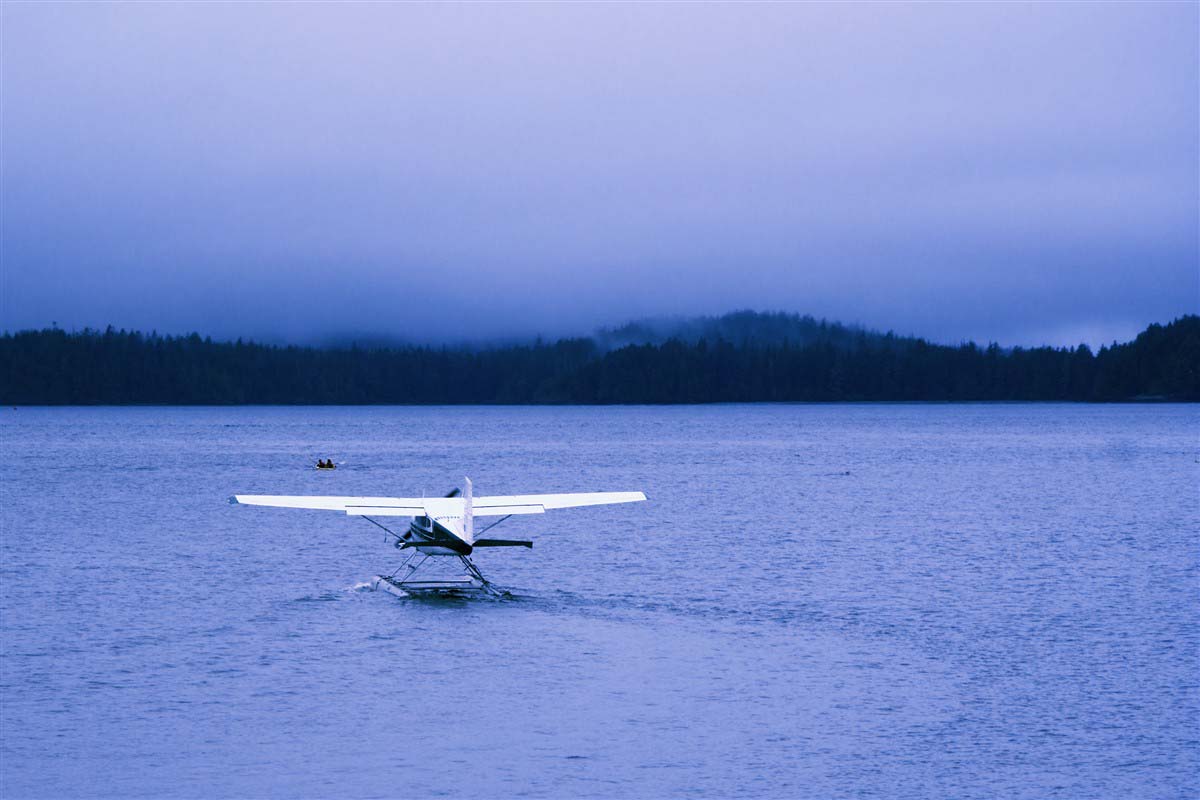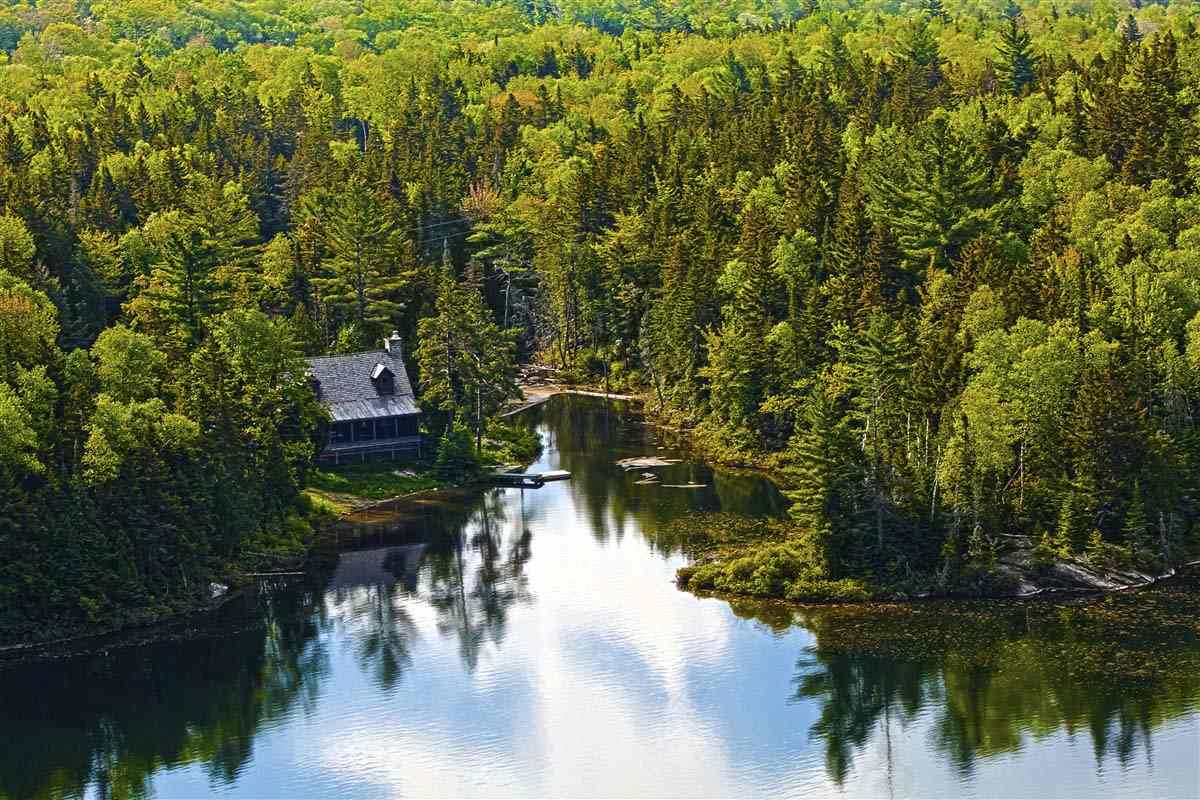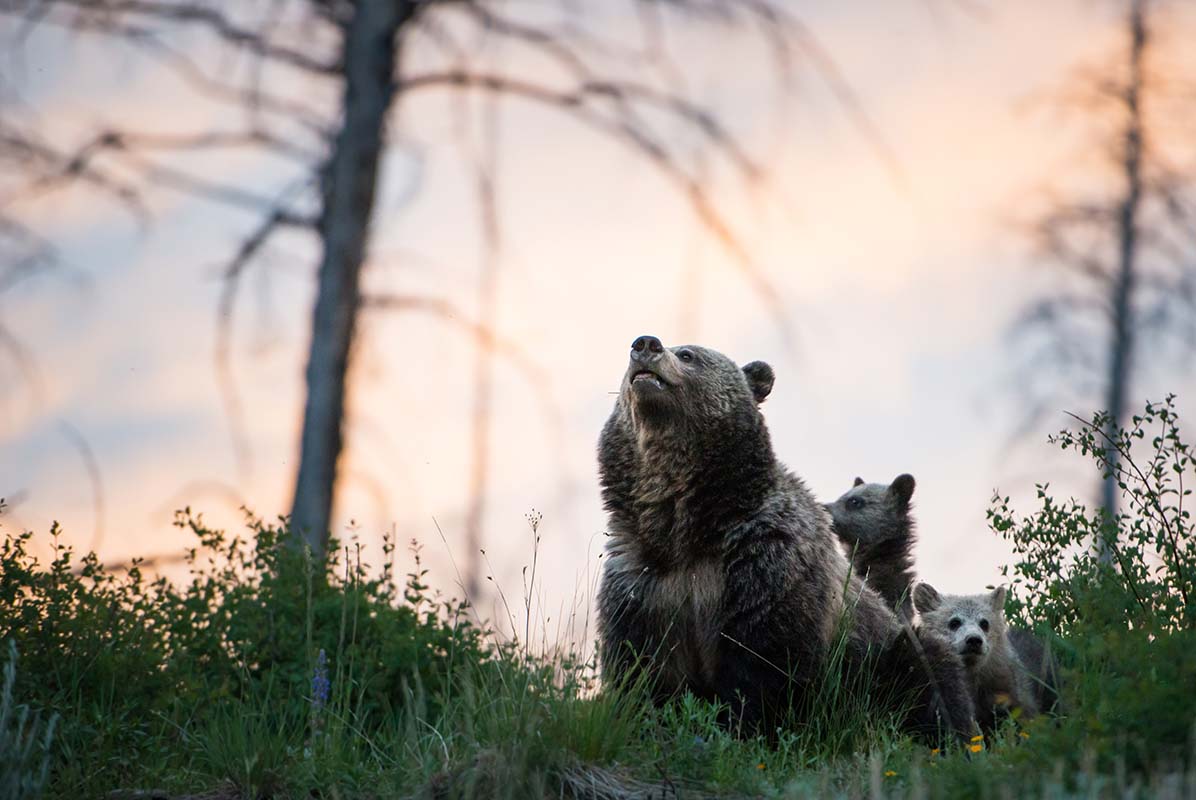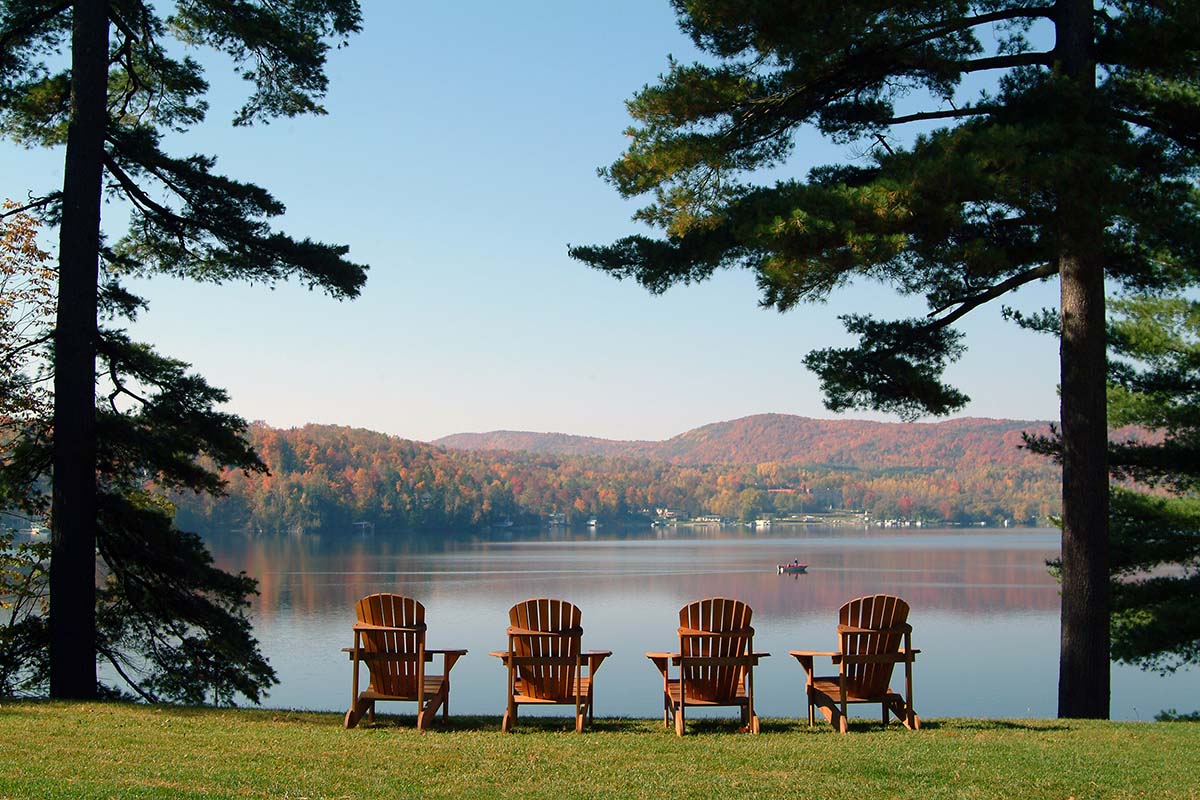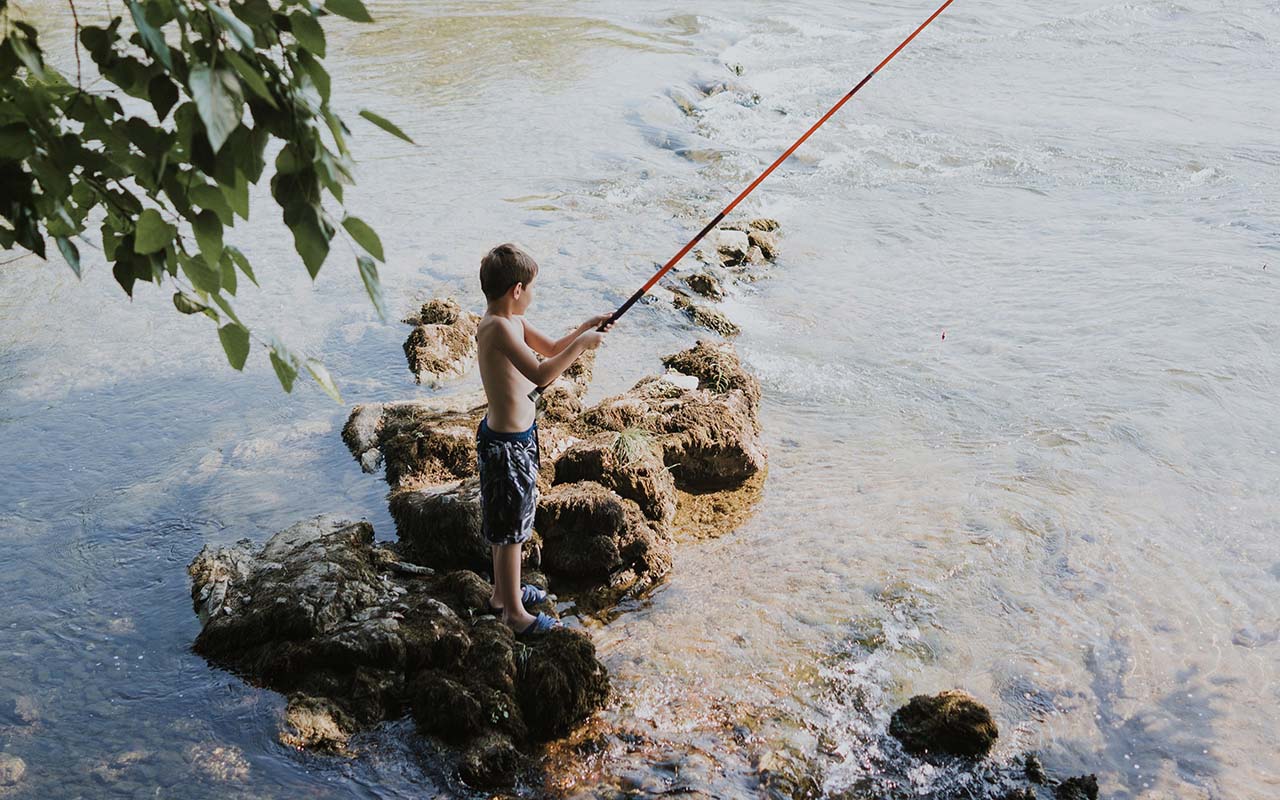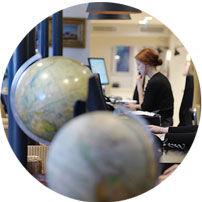 This unforgettable 20-day family adventure in Canada is packed full of activities from the shores of Lake Louise to the bustling streets of Vancouver. Immerse yourself in nature as you explore the country's gorgeous national parks and take to the water on kayaking, rafting and wildlife excursions.
Hit the ground running in Lake Louise. Paddle across its crystal-clear waters on canoes and spot the country's famous grizzly bear hiding in the surrounding forest. Reach new heights on the Glacier Skywalk in Jasper National Park and discover a newfound need for speed on a white-water rafting adventure in the Athabasca Valley. If scenic drives are what you're after, you won't be disappointed in British Columbia.
With a car full of snacks, get ready to hit the open road as you drive from The Rockies to Sun Peaks. Follow locals to its rustic restaurants, visit nearby Whistler for a ride on its impressive Peak 2 Peak Gondola and settle in for an unforgettable day of whale and bear watching on Zodiac dinghies. Swap the wilderness for the cosmopolitan streets of Vancouver for your final few days. Eat your way through Granville Island, cross the 230ft-high Capilano Suspension Bridge and sit down at the top of Grouse Mountain in its unique Theatre in the Sky.
Route
Everything is 100% tailored to you
DAY 1
International Flight
Pack your bags and rally the troops because your tailor-made family adventure in Canada begins today. After being fast-tracked through airport check-in and security (always useful when travelling as a tribe), enjoy complimentary snacks and refreshments in an airport lounge (even if you're travelling economy) and stretch your legs before your nine-hour direct flight to Calgary in Alberta, in the foothills of the Canadian Rockies, arriving in the evening.
On arrival, collect your hire car and drive an hour to your hotel where you will be staying for the night. After the long flight, spend the evening relaxing before tucking into a tasty dinner and escaping to bed for an early night.
For the first full day of your tailor-made family adventure in Canada, check out of your hotel this morning and drive two hours to Lake Louise in Banff National Park, where you will be staying in a little hamlet in the heart of nature. The route takes you through some seriously scenic surroundings as you wind your way through mighty mountain ranges along roads bordered by thick forests. If gazing out of the window isn't entertainment enough for your little ones, keep them distracted with your Sharky & George packs which are stuffed full of educational games, perfect for long family road trips.
On arrival into Lake Louise, check into your hotel where you will be staying for the next two nights and then spend the rest of the day as you please. Perhaps you fancy a bite to eat in one of the lovely local restaurants or a leisurely walk along the scenic lakeside path. Then it's off to bed ready for a day of fun on the lake tomorrow.
DAY 3
Lake Louise at your Leisure
We've left today free for you, but we recommend that you get up early to watch the sunrise. From your hotel, it's a short walk to the shores of the lake which is even more magical in the morning when it's perfectly peaceful before the crowds descend. Later in the day, we suggest setting off to explore Banff before hiring a canoe from your hotel and taking to the lake to see it from the water this time - an absolute must on your tailor-made family adventure in Canada. As you gently paddle over the glistening crystal-clear waters, don't forget to keep your eyes peeled for Canada's famous grizzly bears, commonly found meandering through the woodland surrounding the lake.
DAY 4
To Jasper National Park
Check out of your hotel this morning and bundle your brood into the car as you drive three hours to Jasper National Park - the perfect outdoor playground filled with thundering waterfalls, deep canyons, sparkling lakes and evergreen forests. Along the way, stop off at Columbia Glacier Discovery Centre where you can embark on a family-friendly Glacier Explorer Tour. Aboard a specially designed all-terrain vehicle - Christmas come early for adventure-loving kiddos - venture to the middle of the glacier on a three-mile round-trip journey.
You will have the opportunity to step out onto the ice -formed from snow falling as long as 400 years ago - brave the dizzying heights of the glass-floored Glacier Skywalk and even learn a thing or two about how glaciers are formed from your driver and guide.
After all the excitement we're willing to bet that your little ones will be out for the count in the back of the car as you drive the rest of the way to Jasper National Park, where you will be spending the next two nights.
Your family adventure in Canada continues today as you are picked up from your hotel and transferred to the Athabasca Valley for a thrilling rafting trip. You will be kitted out in all the necessary equipment - including wetsuits, life jackets, paddle jackets and neoprene booties - before rafting down some gentle (grade II) rapids on the Athabasca River. In the gentler sections between rapids, you'll be able to enjoy extraordinary views of the valley as well as trying to spot the wildlife and flora of the region, taking mental photographs as you go.
Return to your hotel for a hearty evening meal and a well-earned early night.
DAY 6
Through the Rockies to Sun Peaks
It's back into the car today for another scenic drive through The Rockies to Sun Peaks - a wonderful European-style mountain resort in British Columbia. The drive takes approximately five hours so make sure to pack lots of tasty snacks for the journey and keep your Sharky & George packs close to hand to keep the children entertained and ward off the inevitable 'are we nearly there yets'.
On arriving into Sun Peaks, check into your hotel where you will be staying for the night, and treat yourselves to a meal either at your hotel or in one of the town's rustic restaurants. Our Concierge can recommend a family-friendly one and book a table.
After a morning spent at leisure exploring the area that surrounds Sun Peaks, drive four hours to Whistler where you will be staying for the next three nights. Check into your hotel and then set off to take a ride on the record-breaking Peak 2 Peak Gondola, a two-and-a-half-mile-long cable car and feat of engineering which spans the distance between Whistler and Blackcomb Mountains. Enjoy 360-degree views of Whistler Village as well as a bird's eye perspective of the magnificent mountain peaks, bright blue lakes and glittering glaciers.
From the peak, head to the Viewing Gallery to see the machinery in action and learn about the record-breaking lift, and then enjoy a meal in the Samsung Alpine Theatre, complete with sensational views of the landscape below.
Back at your hotel, we recommend getting another early night ready for a busy day tomorrow.
Mountains are the focus today as you set off on a fabulous 4x4 Safari through beautiful Whistler and over the hills of Blackcomb Mountain for day eight of your tailor-made family adventure in Canada. Belt up as you bump your way across bridges, see the sights from sky-high viewing areas, drop deep into the Callaghan Valley and brave the heights on Blackcomb. Along the way, keep your eyes peeled for bears and other mountain wildlife that live in the area.
DAY 9
Ziptrek Tour of Whistler
After a leisurely start to the day, head off on a high-flying ziplining adventure which gives you a fresh perspective on the hidden beauty of Fitzsimmons Creek and the picturesque forest valley between Whistler and Blackcomb Mountains. This two-and-a-half-hour excursion sees you zipping over the landscape on five ziplines and treading your way through the treetop canopy on a series of suspension bridges, boardwalks and forest trails. We recommend that you come prepared with trainer-type footwear and then you will be provided with everything else you need from helmets and harnesses to a zipline pulley, gloves and rainwear as required.
The adventure doesn't stop there. Come evening, you will be embarking on a twilight wildlife canoe tour which sees you travelling down the splendidly named River of Golden Dreams at the time when the local residents are at their most active. If you're lucky, you'll get a sight of a grizzly bear as well as a glimpse of beavers, otters, eagles, bats and raccoons.
DAY 10
Ferry to Vancouver Island
Today, at the halfway point of your adventure-packed tailor-made family adventure in Canada, check out of your hotel and board the car-ferry to Vancouver Island. After landing in Vancouver Island, drive to Tofino Resort and Marina (approximately three hours away) where you'll be privately transferred to a wonderfully remote wilderness resort. Here, you will be spending the next three nights of your trip in luxury white canvas tents - the ultimate adventure glamping experience that is guaranteed to go down a storm with the whole family.
DAYS 11 & 12
Wonderful Wilderness
During your stay in the wilderness you will be immersed in nature as you take part in a massive range of activities - guided and unguided - from hiking and horseback riding to kayaking and mountain biking. Wildlife watching is an absolute must while you're here with opportunities to see whales and sea otters in the water, bears padding through the forests and eagles soaring overhead.
Youngsters with a love of adventure will be in their element with opportunities for skeet (clay pigeon) shooting, archery and rock climbing as well as marine activities and - for an additional cost - unforgettable helicopter tours to see the sensational surroundings from the sky. Whatever you end up doing, your stay here is guaranteed to be one of the highlights of your tailor-made family adventure in Canada.
During the evenings, unwind in camp with gourmet meals, a glass of wine (for you, parents) and, to balance out all the excitement of the outdoor activities, soothing spa treatments.
You'll be transferred by boat back to Tofino today to collect your car and check into your hotel where you'll be staying for the next three nights. After all the excitement of the past few days, we've left the rest of the day free for you to unwind, settle into your hotel and explore this lovely seaside town at your own pace. Our Concierge can recommend and book the best spot for a family-friendly dinner in town and then it's back to the hotel for a good night's sleep.
DAY 14
Private Bear and Whale Watching Tour
Wildlife watching is on the menu today as you set off on a private bear and whale watching tour along the coast. Beginning at the Marine Centre in Tofino - where you will need to arrive an hour before departure - climb aboard a rigid-hulled Zodiac dinghy to explore the calm waters surrounding Tofino. With its shallow draft, the vessel is perfectly suited to manoeuvring into small sheltered bays while you are watching for black bears and learning about this remarkable environment.
If you're visiting in May half term, you'll be able to unobtrusively observe and photograph the bears while they head to the ocean on the hunt for food after a winter spent in semi-hibernation.
DAY 15
Day at Leisure in Tofino
Today is your last day in the Tofino area and we're left it free for you to explore the rugged surroundings at your own pace. We recommend going for a bike ride for the perfect fun day out on your tailor-made family adventure in Canada. There are bike rental outlets and other outfitters in the centre of Tofino, and our Concierge can advise you on the best trails.
Alternatively, hire a local guide for a hike or enrol the whole clan in a fun family surf lesson. Tofino is the surf capital of Canada, with world-renowned waves and plenty of surf schools nearby so this is a great time to strut your stuff on the waves.
Trade rugged wildernesses and seaside towns for multicultural Vancouver today as you travel to the south-west corner of British Columbia. Load up the car with plenty of edible treats because it's a long journey - approximately five hours, including a one-and-a-half-hour ferry ride.
On arrival into Vancouver, enjoy a tasty supper at your hotel where you will be staying for the next three nights.
DAY 17
Granville Island Foodie Tour
This morning you will have a private walking tour of the bustling market in Granville Island - a shopping district in Vancouver. The second most visited attraction in Canada after Niagara Falls, the market buzzes with noise and chaos making it wonderfully atmospheric and the perfect place to browse the local seasonal produce while experiencing a slice of Vancouver life.
This is a place where guests rub elbows with Vancouver's chefs as they shop for the night's menu. During the tour, you will taste a selection of the artisan foods from cured meats and cheeses to doughnuts and coffee (for the parents).
After the tour, continue exploring the city on foot, hopping your way between the artistic neighbourhoods to walk off your food and mingle with the locals.
DAY 18
Grouse Mountain & Capilano Suspension Bridge
This morning you'll be collected from your hotel and shown the natural wonders surrounding Vancouver from the wilds of the West Coast rainforest to the peak of Grouse Mountain. Your day of adventure begins at the Capilano Suspension Bridge Park where you'll gain a fascinating perspective over the gorgeous green Capilano coastal rainforest from above. Brave the heights as you traverse across a series of wooden platforms on the Treetops Adventure Walk, cross the 230ft-high Capilano Suspension Bridge and challenge yourself to the thrilling Cliff Walk. Also on offer here is the Story Centre where you can learn about the early history of the bridge and a fascinating collection of First Nations Artwork, including several huge totem poles.
Next, head to the Capilano River Hatchery, a project dedicated to several species of British Columbia salmon and trout. You'll have the chance to learn about the life cycle of salmon and may be lucky enough to view hatching and juvenile fish before they are released into a nearby river.
Last up is a trip to the spectacular Grouse Mountain where you'll be journeying to its peak aboard the Skyride, North America's largest aerial tramway system. At the top, take a seat in the unique Theatre in the Sky, a high definition cinema where you'll learn about Grouse Mountain and mountain culture in the surrounding area.
Sadly your tailor-made family adventure in Canada has come to an end but not before you've had a final day at leisure exploring Vancouver and stretching your legs before your direct overnight flight, a journey that takes approximately nine-and-a-half-hours.
Your overnight flight lands in London at around lunchtime.
A Rough Idea of Price
Dependent on season, accommodation and activities
The estimated cost for this trip starts from £11,580 to £16,650 per person. The final cost of the trip depends on the way we tailor it especially for you. The final cost varies according to several factors, which include the level of service, length of trip and advance booking time. The exact price will be provided on your personalised quote. The average starting price for this trip is £13,320 per person.
A few of the benefits of travelling with us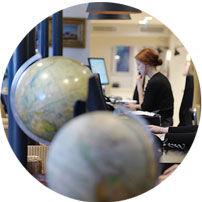 Get in touch
Our experts have the inside track on the destinations they sell and will tailor-make a holiday to your unique requirements.
Contact one of our Canada specialists