Itinerary Highlights
Road trip through the Rocky Mountains
Go on a bear hunt in Whistler
Spot whales off Vancouver Island
Contact one of our Canada specialists + 44 (0) 20 3958 6120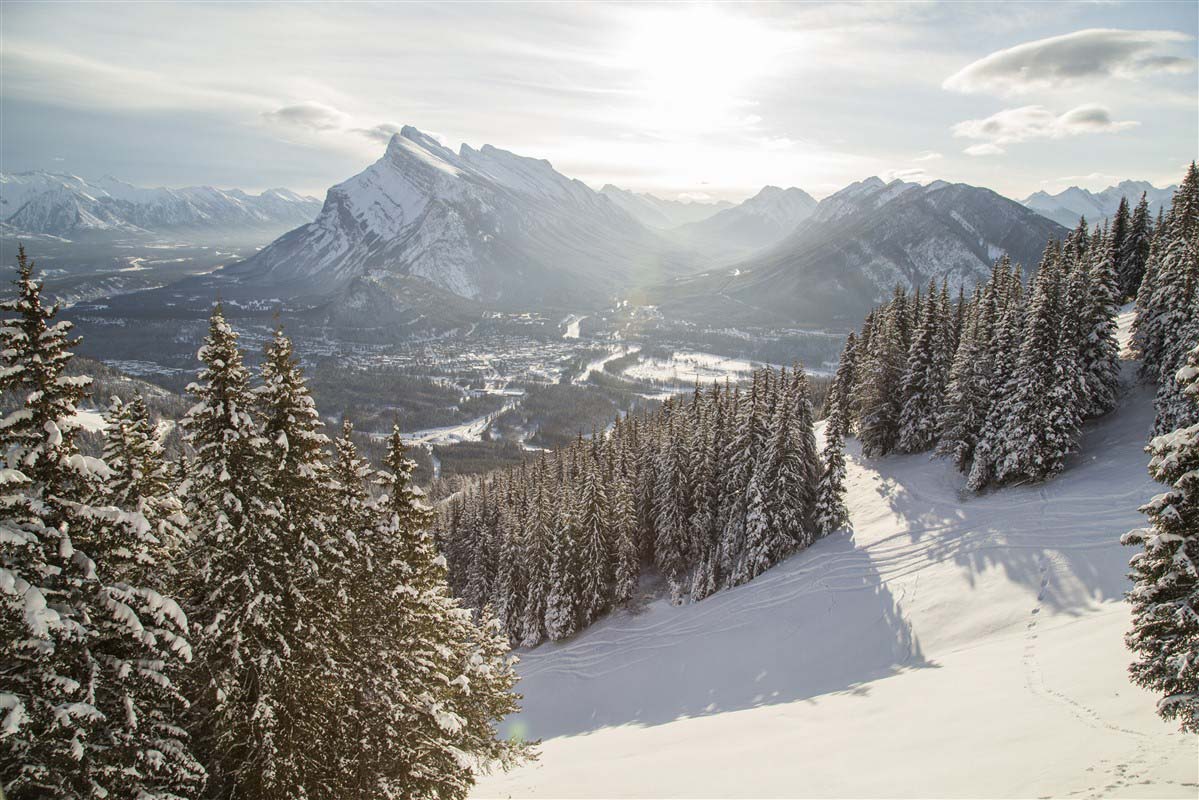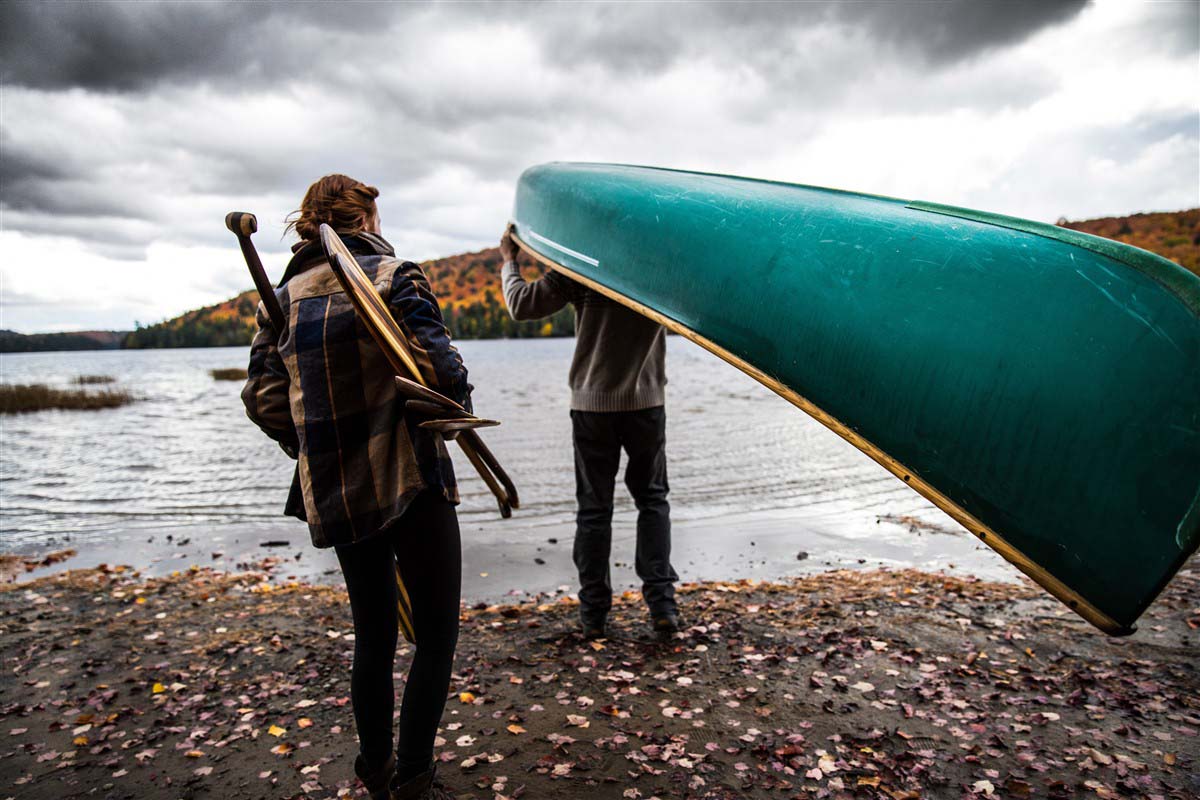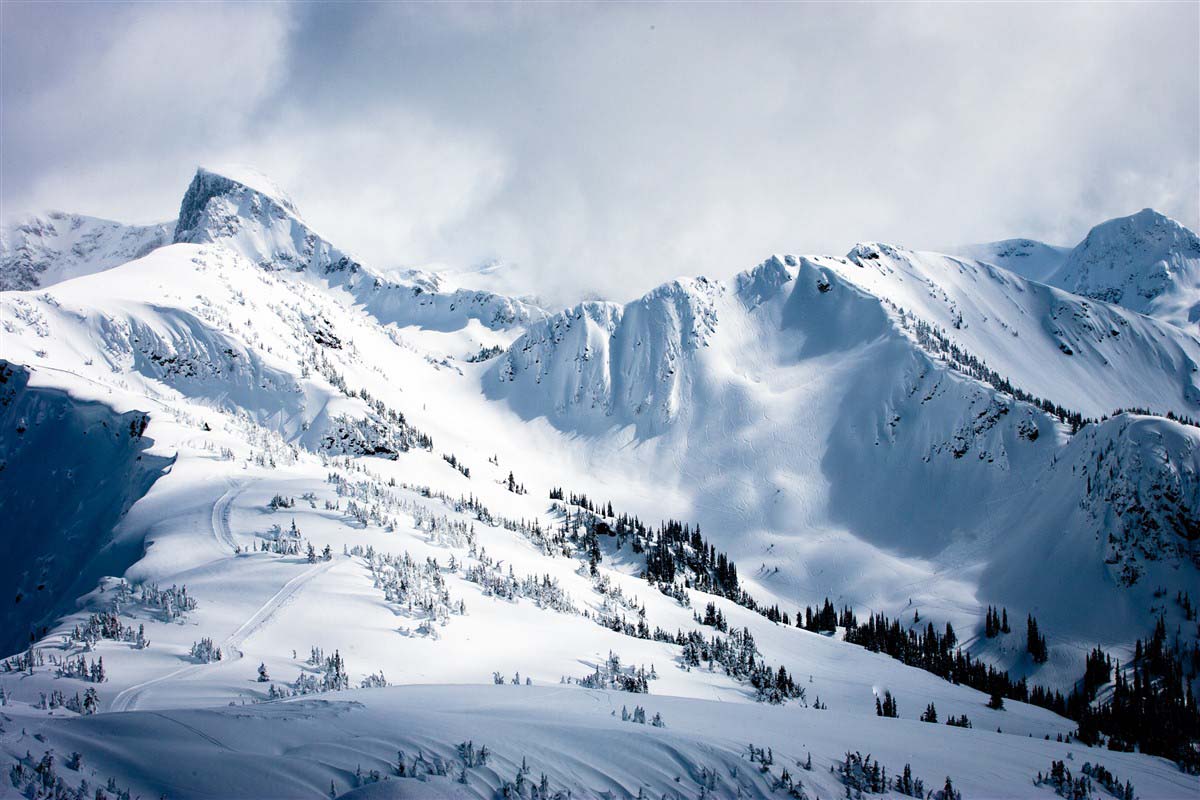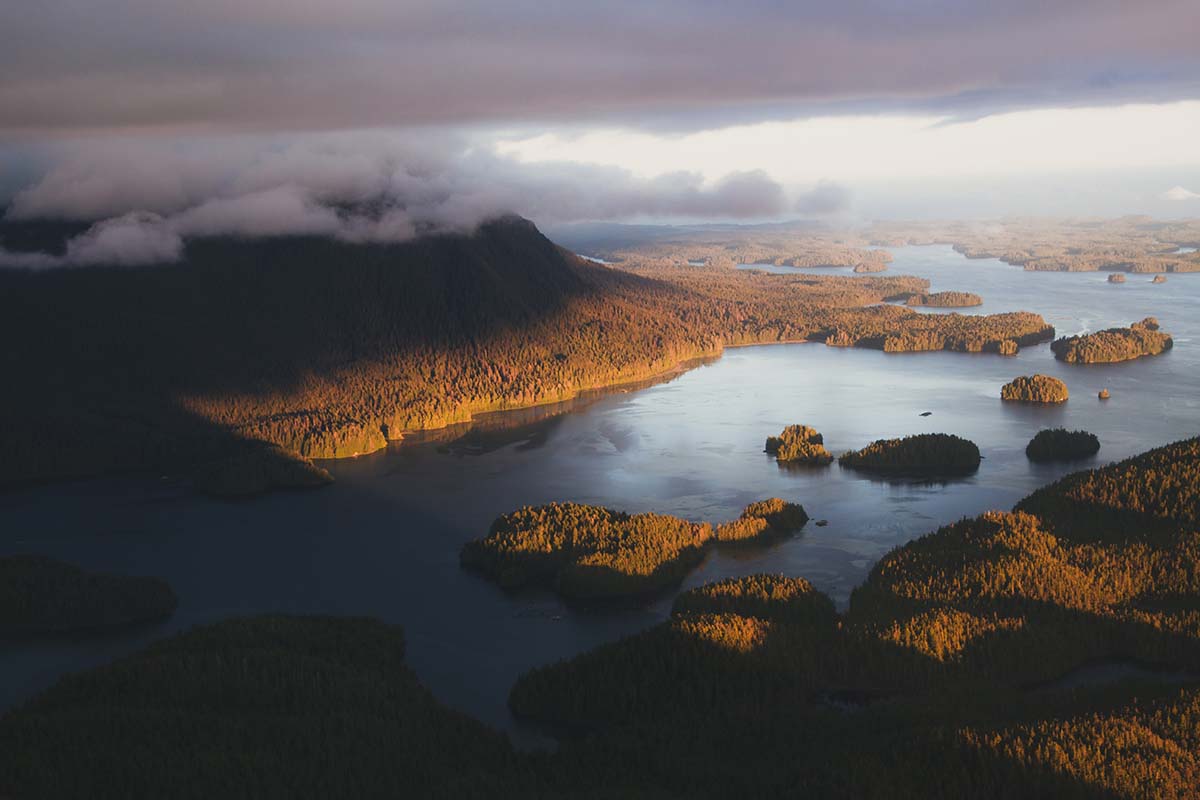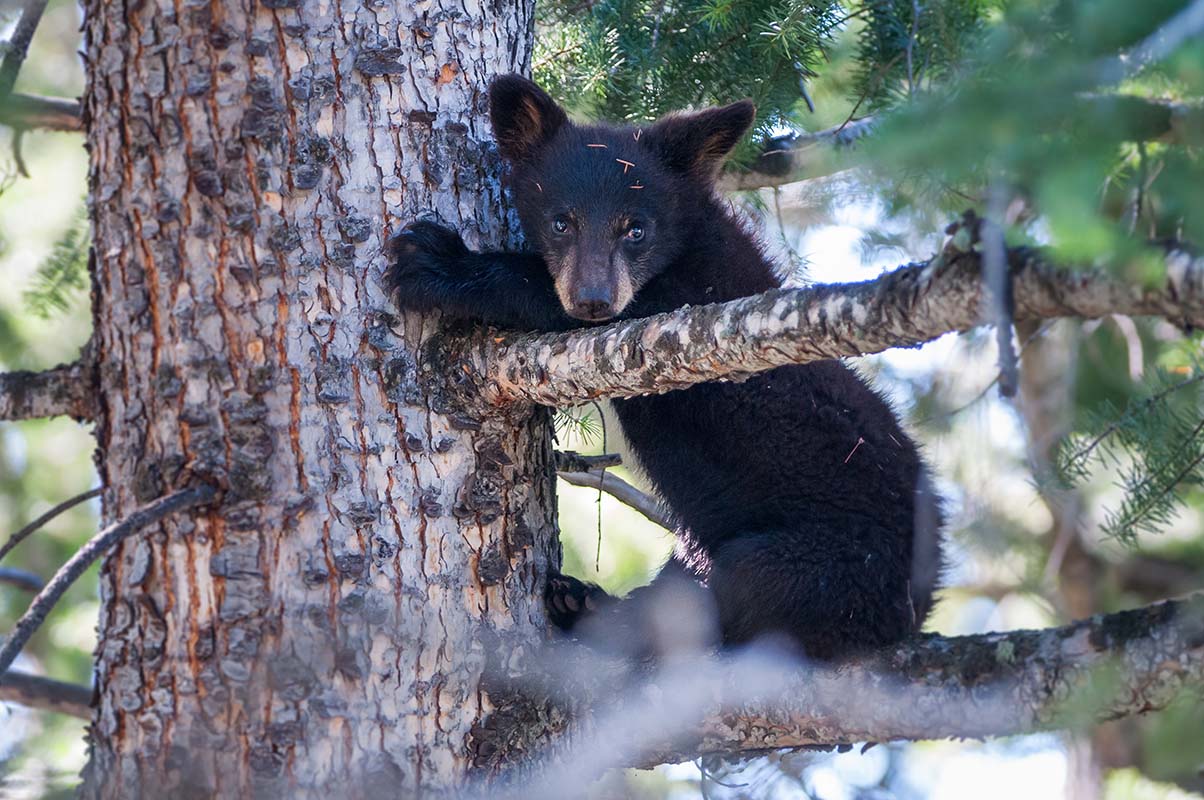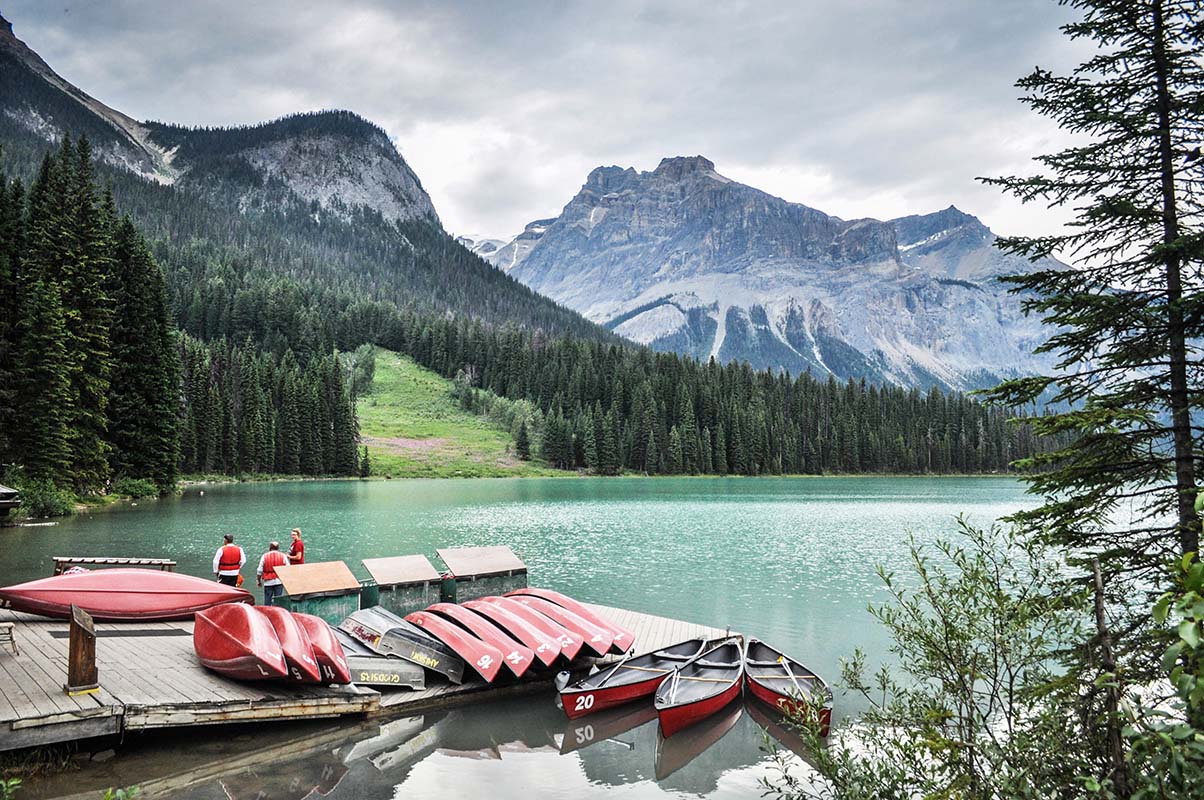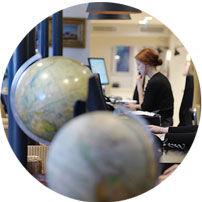 Enjoy one of North America's best road trips (which is saying something) on this epic family adventure taking in the dramatic scenery of the Canadian Rockies in Alberta before heading into beautiful British Columbia, down to the coast and Vancouver.
Route
Everything is 100% tailored to you
DAY 1
International Flight
Your flight to Calgary will leave London in the afternoon and, thanks to the seven-hour time difference, will land late afternoon. It's a nine-hour flight so make sure the children's iPads are fully charged and have their Sharky & George packs at the ready! After you have cleared customs and collected your luggage, you will pick up your hire car. Since you may as well do these things properly, and will no doubt have mountains of paraphernalia for the little ones, we've arranged for you to have an enormous 4x4 (or SUV as our Canadian cousins call them) which we're sure will come in handy on the mountainous driving coming later in the trip.
Car keys safely in hand, it's time to head off on your first bit of driving - the one-and-a-half-hour journey to Banff and your first hotel. It's been a long day, so we've pre-booked dinner at your hotel before an early night ahead of your first family adventure tomorrow.
We imagine you might be up before the dawn this morning, so after breakfast you will be met at your hotel by your expert guide for a tour of Banff town to explore the geology and wildlife of Banff as well as the spectacular mountain sights. Despite the souvenir shops, nightclubs and swanky restaurants on Banff Avenue, if you wander five minutes in either direction and you're in wild country of bears, elk, wolves and bighorn sheep. Banff National Park itself was Canada's first and remains one of its finest, thanks to dazzling glaciers, towering mountains, big beasties, sublime alpine meadows and emerald lakes, all of which you can explore over the next three days.
After a picnic lunch, you will be privately transferred back to your hotel where you can collect your car to visit the Banff Gondola at your own leisure for a 360-degree view of the six mountain ranges.
After breakfast this morning, you will drive down to the Bow River for a day's canoeing trip, using the traditional canoes once used to transport pelts during the fur trade era. The trip will take you downriver, where you can play spot the local wildlife - 100 points for a bear! - before a picnic lunch and private transfer back to your waiting car. The afternoon is yours to enjoy at leisure before your evening wildlife tour. After dinner, you will be collected from your hotel in a large-windowed bus and taken on a short evening wildlife safari where your guide will keep the kids rapt with stories of poachers and protecting the wildlife. Keep you fingers crossed for a(nother) bear spotting, before a private transfer back to your hotel.
This morning, you will drive to Mount Norquay for half a day on the vie ferrate (literally 'iron roads' in Italian). The system of cables, ladders and suspension bridges takes you across the mountains to some spectacular vistas, made all the more beautiful by the effort it took to get to them. This afternoon is yours to spend at leisure, and we recommend taking a self-guided hike through the mountains - we can recommend routes - before dinner and drinks in Banff. Check your handy Dossier for our favourite family friendly places.
Since adventurers under 12 years old are too small to explore the vie ferrate, instead we have arranged a special cowboy cook-out adventure with real Canadian cowboys, either on horseback or in a chuck wagon.
DAY 5
Glacier National Park
Today is a driving day. After breakfast, and with fully charged iPads, you'll start on the six-hour drive to Clearwater, crossing from Alberta into British Columbia and through the heart of the Rockies. Don't worry about the long drive, you're passing through some of the most beautiful parts of Canada - which is saying something - with enough scenery for a truly epic game of 'I Spy', so there is plenty to keep even the most easily bored children entertained. Since you'll be heading past Lake Louise and through Glacier National Park of Canada, we'll recommend regular places for photo and snack stops.
You'll arrive in Clearwater around mid-afternoon, and you can check into your hotel before freshening up in time for dinner.
DAY 6
White Water Rafting
Today is a long, but very exciting, day. This morning you will head to Wells Gray Provincial Park for a day's white water rafting on the pristine Clearwater River. Depending on ability, you will split into teams and work together to be the first to make it through the rapids - from a gentle down river float to some really gnarly grade five rapids. You will be met at the end and taken back to your car, and a dry change of clothes. After lunch, you will be free to explore the park at your leisure.
After an early dinner, you will start on the five-hour drive to Whistler - hopefully our plan will have worked and the kids will be tired out enough to sleep in the car - and will arrive at your next hotel late in the evening, giving you enough time to tuck the kids up before heading to your hotel bar for a quick nightcap.
After a later start today, you will head into the mountains to the Peak 2 Peak Gondola, which spans the two and three-quarter miles between Whistler and the Blackcomb Mountains. The incredible 360 views take in Whistler, mountain peaks, lakes, forests and glaciers. The glass-bottomed gondola - definitely best avoided by sufferers of vertigo - gives a bald eagle eye view of the forest. For those without a head for heights, or for your time at leisure this afternoon, we recommend taking to the trails around Whistler for a few hours hiking through the mountains. There are numerous well marked trails for walkers of all abilities, taking you across rivers and valleys and around glacial lakes.
DAY 8
We're Going on a Bear Hunt
This morning you will be met at your hotel by your expert guide for a very special outing. After a quick private transfer up into the vast coastal-hemlock forests above Whistler, where around 50 black bears hunt for food and hibernate, you will search the forest for bears. As your guide takes you through the forest on the hunt for bears, you will experience the wildlife, vegetation, glaciers and rainforests of Whistler and Blackcomb Mountains. You will learn how conservation and enhancement initiatives help to sustain healthy bear populations and traverse through the mountain amongst old growth, coastal, hemlock-cedar forests, visiting active bear dens, daybeds and feeding sites.
After your tour, you will be privately transferred back to your hotel to spend the rest of the afternoon at leisure.
This morning you will head back to the gondolas, where you will be met by your expert guide for a private 4x4 safari tour of the surrounding mountains on the way to the snow-capped Horstman Glacier. As you head up the mountain you will be able to use the bear spotting skills you honed yesterday to keep a look out for bears and other wildlife - don't forget it's still 100 points for a bear - before driving out onto the snow-capped glacier. After lunch on the glacier, you will be privately transferred back to your hotel for one final afternoon in Whistler.
After checking out of your hotel this morning, it's an easy hour and a half drive along the Sea to Sky Highway (although technically you're going from sky to sea) to Vancouver. Arriving around lunch time, it's time to say a fond farewell to your trusty motor, which by this point will have clocked up almost a thousand miles, and step into city life. To stretch your legs after your drive, we've arranged a three-hour walking and food tour of the city - where you will sample gourmet food from some of Vancouver's best chefs, including mouth-watering meatballs and the city's best ice cream - we highly recommend a competition to see who can eat the most without getting a brain freeze. Post tour, you'll check into your hotel for the next two nights and, if you can find the room, we'd recommend choosing a restaurant for dinner from your handy Dossier.
DAY 11
Art Scavenger Hunt
This morning you will be met at your hotel by an expert guide for a three-hour private art tour and scavenger hunt around Vancouver. You will explore Canadian art in the 20th century, including work by First Nation artists, hunting for clues in the art inspired by the nature surrounding Vancouver. A huge (no, really) 1% of all public building funds in Vancouver is spent on public art, so the city centre is packed with murals, sculptures, and after the tour you will split into teams and race to the finish. After your tour, it will be time to consult your Dossier for a lunch venue, or perhaps head back to one of your favourites from yesterday's food tour, and then spend the afternoon exploring Vancouver's many parks or the nature that inspired the art you saw this morning.
No trip to British Columbia would be complete without whale watching, and this outing is truly spectacular. After checking out of your hotel, you will be privately transferred to Vancouver Harbour for an awe inspiring 35-minute floatplane flight to Victoria with stunning aerial views of Vancouver, the Gulf Islands and Victoria Harbour. When you arrive in Victoria you will board a RIB dinghy for a whale watching tour, in search of orcas, minke whales, grey whales, porpoises, harbour seals and other marine wildlife, accompanied by an expert guide. After the tour, you will take another float plane back to Vancouver before being privately transferred to the airport for your evening flight home. The overnight flight takes roughly eight-and-a-half-hours.
DAY 13
International Flight
Your flight will land at around lunchtime in London.
A Rough Idea of Price
Dependent on season, accommodation and activities
The estimated cost for this trip is £2,715 to £3,620 per person. The final cost of the trip depends on the way we tailor it especially for you. The final cost varies according to several factors, which include the level of service, length of trip and advance booking time. The exact price will be provided on your personalised quote. The average price for this trip is £3,015 per person.
A few of the benefits of travelling with us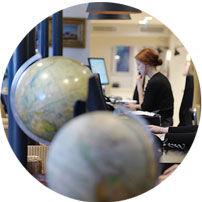 Get in touch
Our experts have the inside track on the destinations they sell and will tailor-make a holiday to your unique requirements.
Contact one of our Canada specialists