This afternoon, you will take the train from Stockholm to Gothenburg, but before then there is just enough time for a tour of Sodermalm, Stockholm's Shoreditch equivalent, with an even higher hipster count.
As you explore the working class district turned artsy bohemian central with your guide, you will discover steep hills and narrow streets where modernity and ancient superstitions compete and trendy types run burgeoning galleries, coffee shops and artisanal florists.
After your tour, you will pick up your bags from your hotel and be privately transferred to the station to take the three-hour train journey across Sweden to Gothenburg. The train will take you through the wildest parts of the south of the country as you cross from east to west, before you arrive in the centre of Gothenburg, where one of our team on the ground will be waiting to privately transfer you to your hotel.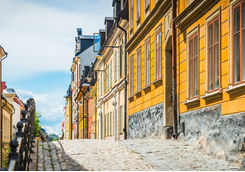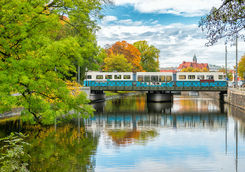 An important part of any Swedish holiday is tracking down the best kanelbullar (cinnamon bun) so make sure you head to Valhallabageriet in Stockholm and Cafe Husaren in Gothenburg to do a fair tasting in two of the best spots.