Itinerary Highlights
Enjoy privately guided walking tours of Stockholm's Old Town and Royal Palaces
Take in the city archipelago from the water
Take a deep dive into the history of the Vasa, the perfectly preserved 17th century Swedish naval flagship now on permanent display in its own museum
Contact one of our Sweden specialists + 44 (0) 20 3958 6120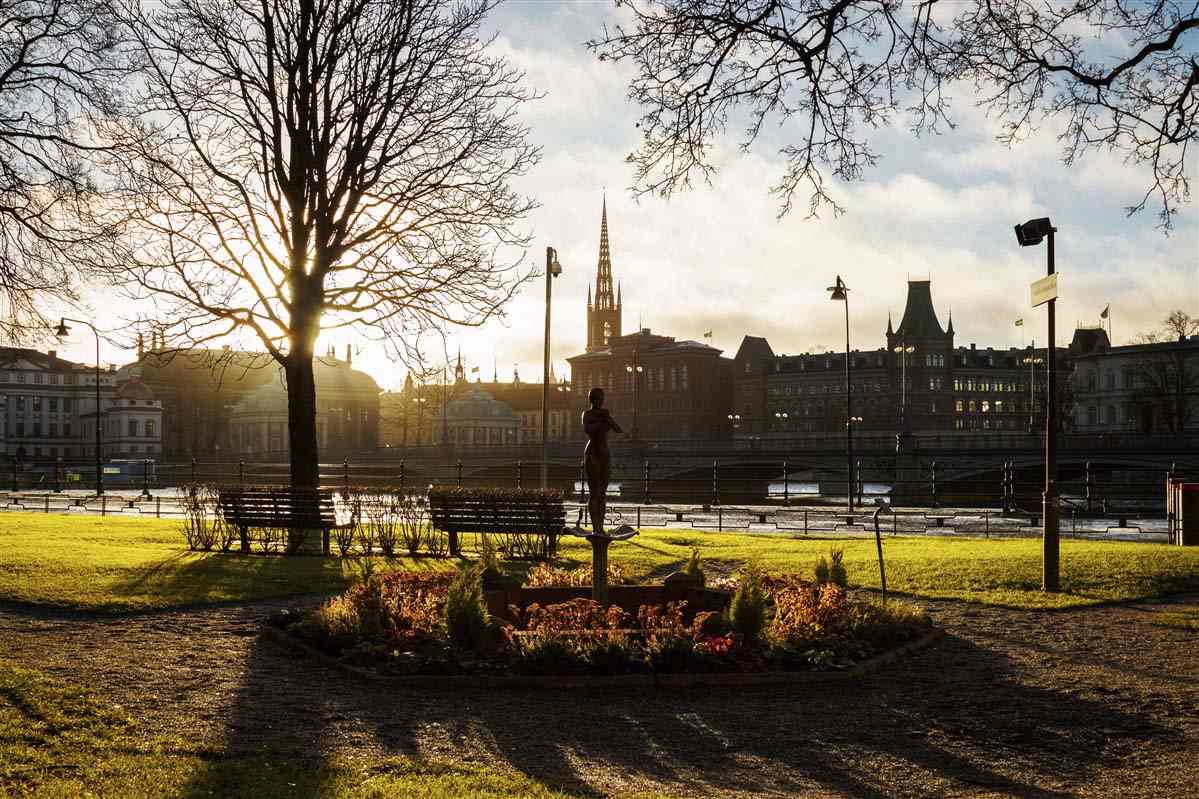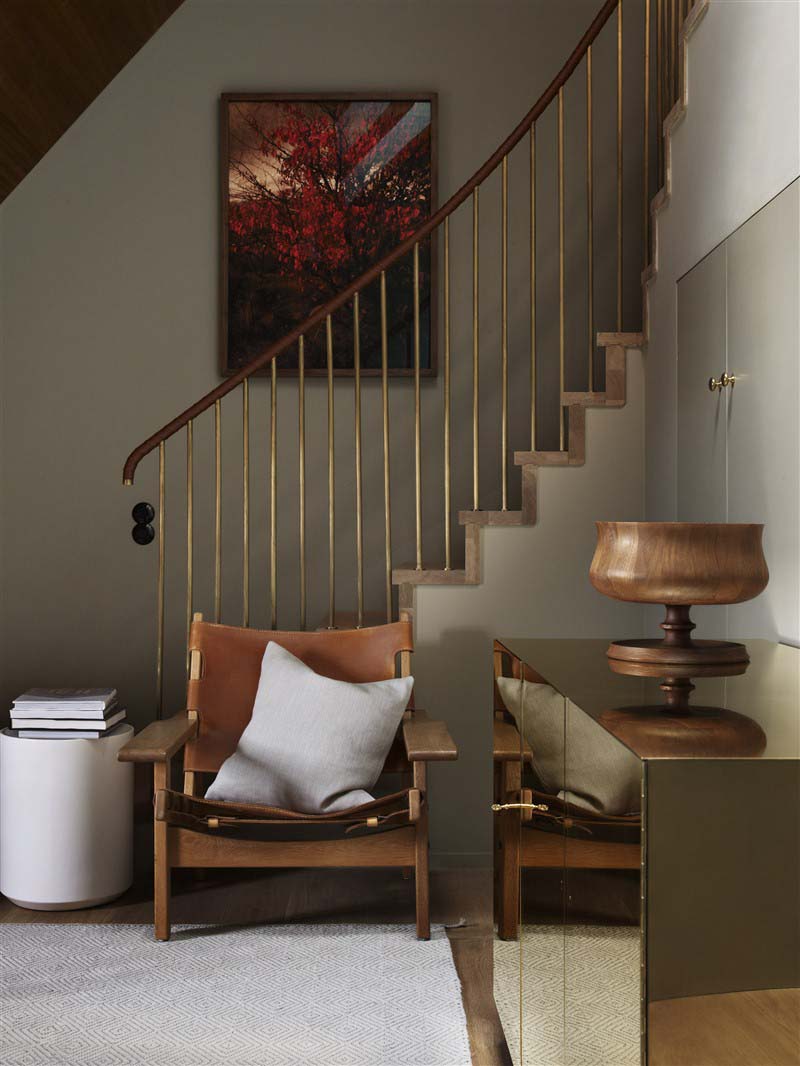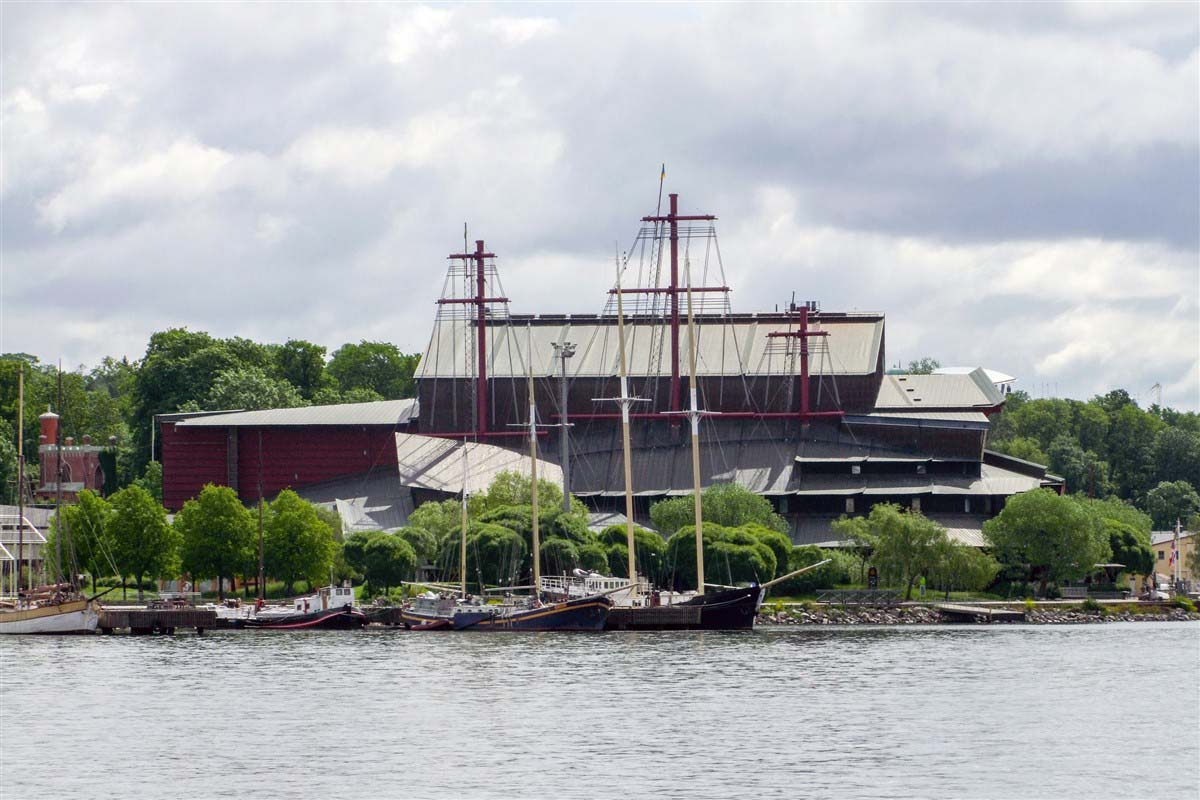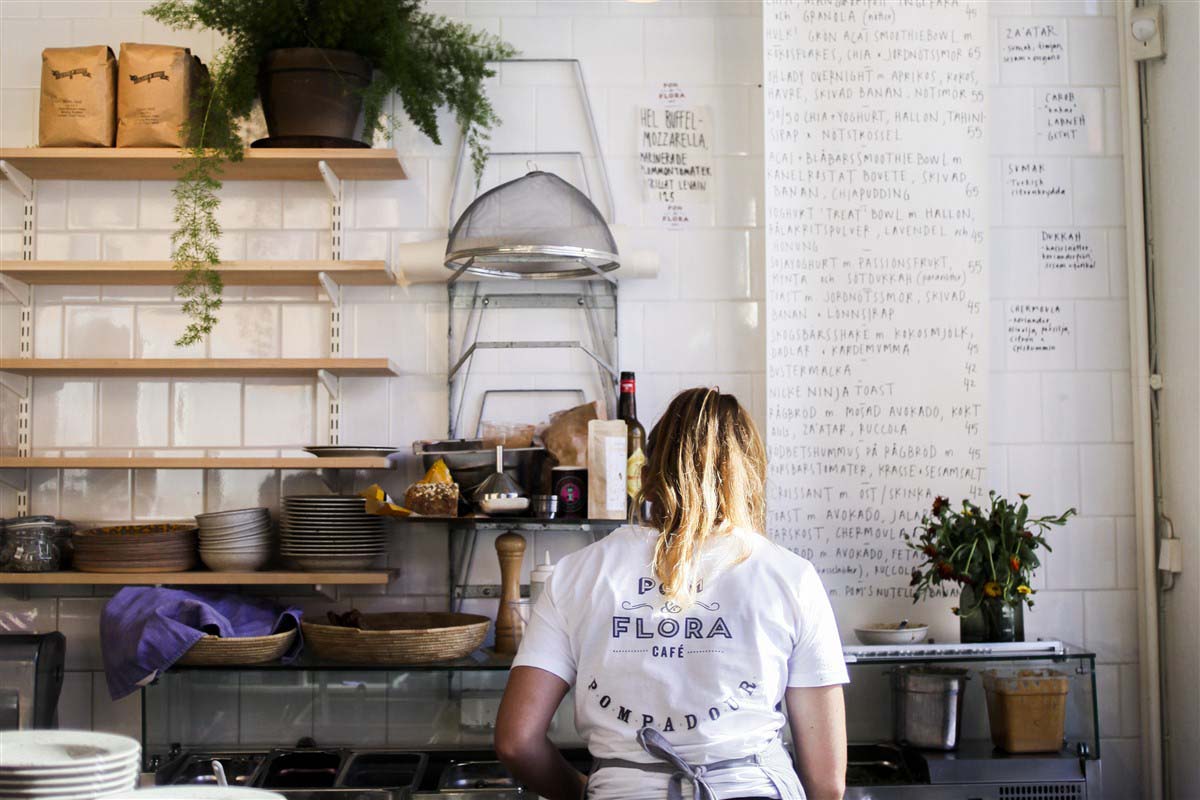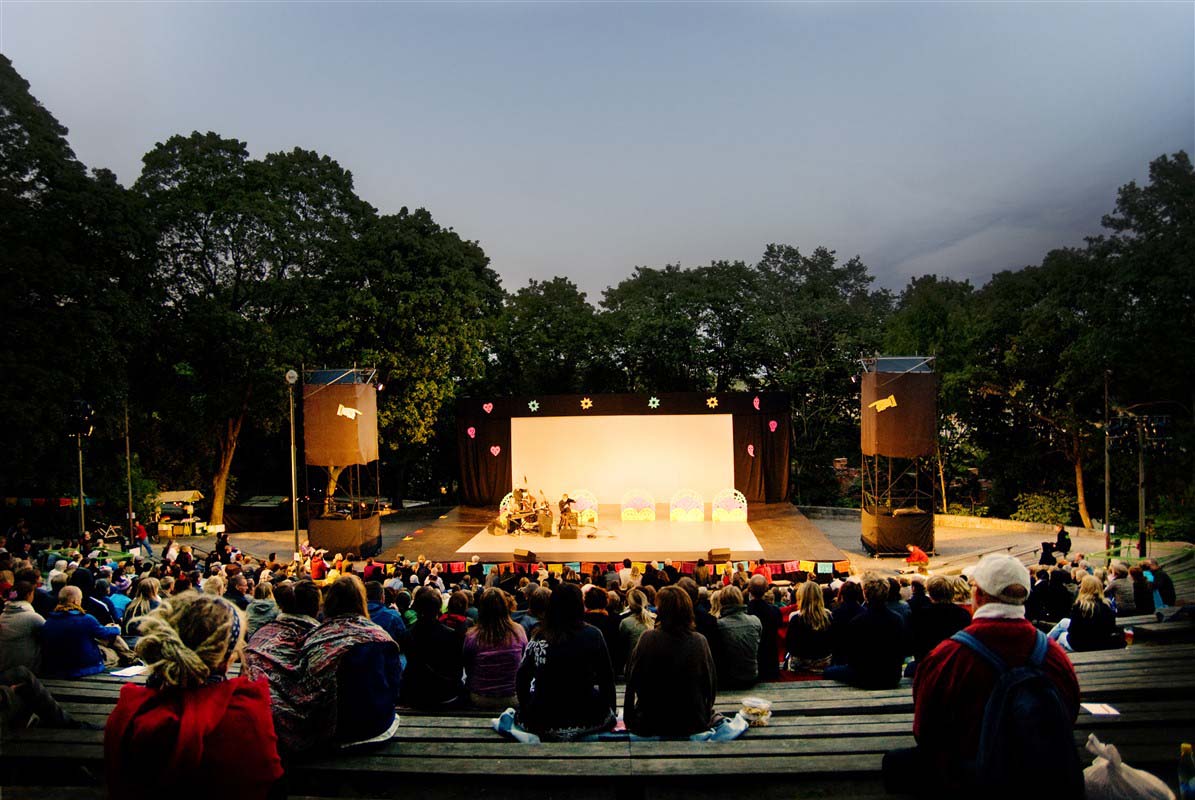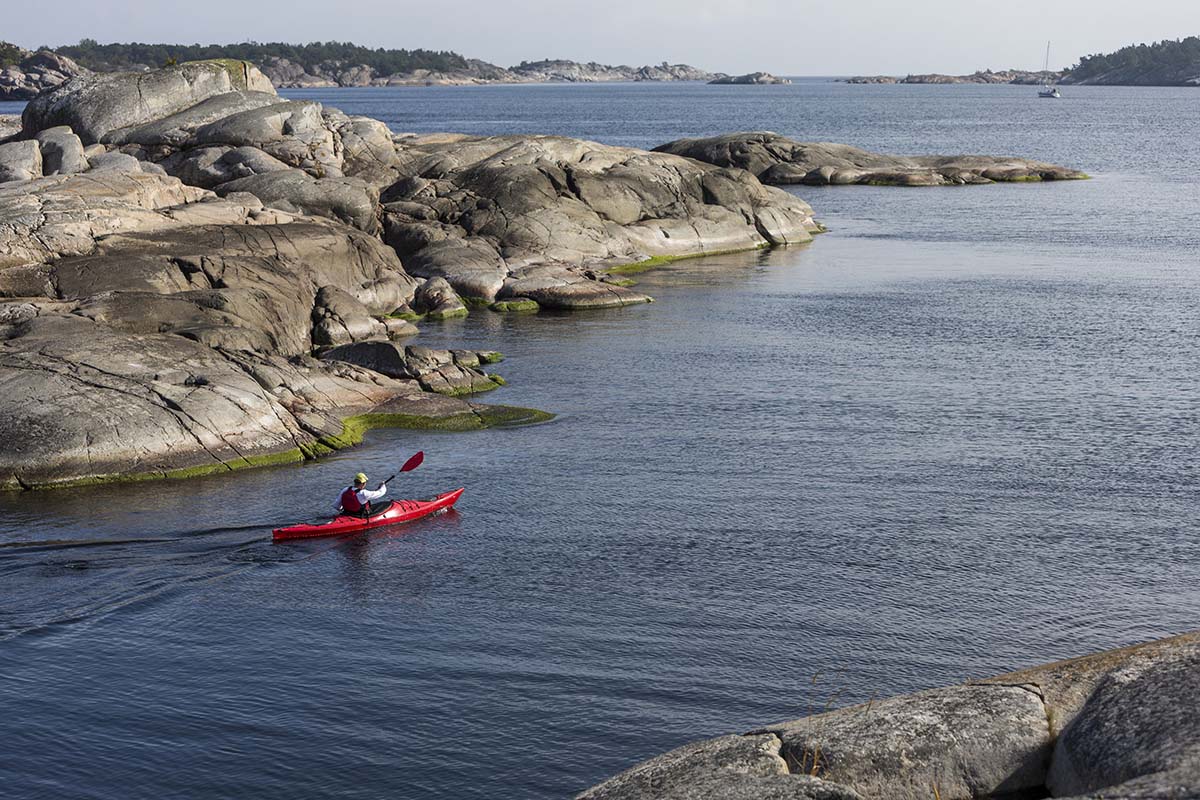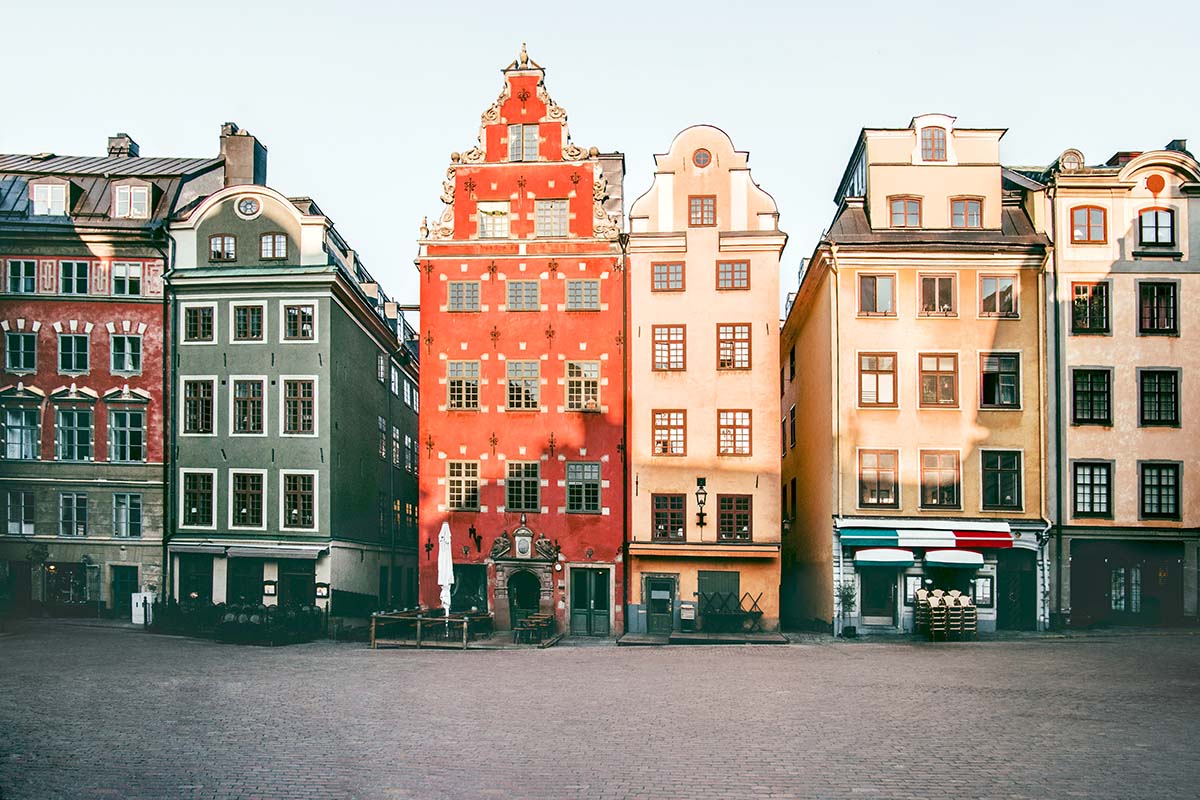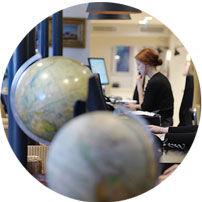 Stockholm is, if possible, our favourite Big Short Break city in Europe, which is no mean feat. On this luxury Scandi-city break, explore Gamla Stan (Old Town) and Sodermalm, Stockholm's up and coming hipster neighbourhood, and indulge in a cinnamon bun or three.
Route
Everything is 100% tailored to you
Your flight from London to Stockholm will land around lunchtime, and after a 40-minute trip on the underground - the only way to get around Scandinavia's slickest city - it'll be time to drop your bags off at your city-centre hotel (we've arranged an early check in for you) before heading out for your first smorgas (open sandwich) and kanelbullar (cinnamon bun). Post-lunch, you will meet your expert local guide for a walking tour of Gamla Stan, Stockholm's historic Old Town. Together, you will explore the cobbled streets and squares - many overlooking the water - and touch on the social and political factors that have shaped the city you see today. You tour will be tailored to what you are interested in. This evening we recommend consulting our detailed destination Dossier for our favourite spots for dinner and drinks. We recommend heading to Pelikan in Soder, a turn-of-the-century beer hall complete with wood panelling, varnished floors and an eclectic clientele, whose köttbullar (meatballs) the late, great AA Gill described as 'the benchmark against which I will judge all other meatballs.'
DAY 2
Outdoors Adventures
If you're here in summer*, after breakfast this morning you will enjoy a two-hour tour taking in Stockholm from a different angle - the water. As you paddle around the archipelago in your kayak, your local guide will take you to hidden spots and explain how the city's relationship with its watery surrounds has shaped how it has grown. After lunch, our Dossier will list some out of the way local haunts to explore. We recommend spending the afternoon poking around the hipster-tastic boutiques around the city. Acne Studios - the cult advertising agency turned fashion brand - has their flagship store in the bank where, interestingly enough, the concept of Stockholm Syndrome was coined. Suitable shopped out, this evening you head out of the city with an expert naturalist guide for a safari in the nearby forests. With a bit of luck, and your guide's carefully honed skills, you will spot wild boars, deer, foxes, hares and, the king of the forest, a moose - a sort of European Big Five, if you will. In summer, the party doesn't truly get started in Stockholm until late into the night, so you've plenty of time to refresh (read: nap) after your safari before heading out for drinks and dancing in some of Europe's hottest spots. After a traditional midsummer supper (ie: plenty of herring and dill) you will be transferred back to your hotel.
(* If visiting in winter, Stockholm is equally magical, but the activities on offer will - for obvious reasons - differ. You might want to swap kayaking for ice skating on the city's frozen waterways, and the evening wildlife safari through the snow-clad forests would be by snow shoe instead.)
We're going to stick our necks out here and say that if you only visit one museum in the world (British Museum aside) it should be the Vasa museum. Handily, this is what is on the agenda for today. After a late and leisurely breakfast - you are on holiday, after all - wander down to the museum. We recommend heading to Pom & Flora in Vasastan to join the locals for brunch if you are feeling peckish. You're under your own steam today so you can truly take your time exploring the museum, dedicated to the once flagship of the Swedish Navy - which floundered on it's maiden voyage (awkward) and sunk to the bottom of the archipelago, where she was preserved in silt for 333 years until a daring mission in 1961 rescued her from the watery depths. No one quite knows why she sank, but the museum is a fascinating way to spend the morning, before an afternoon poking around Stockholm's hipster capital - Sodermalm. Wd also offer tours of Stockholm, such as the privately guided Sodermalm tour, the privately guided politics and history in Sweden tour and the privately guided sustainable Stockholm tour.
They may have recently lost some of their Crown Jewels to thieves, but Sweden's royals have a fascinating history. After breakfast (we have arranged for you to leave you bags in your hotel), you will meet your guide at Gustav Adolf Torg (named after the 17th century king who lead Sweden to victory in the 30 Years War) before making your way through the historic city centre experiencing the rituals and traditions associated with the Swedish monarchy. After a late lunch, it will be time to make your way back to the airport in good time for your late afternoon flight home.
A Rough Idea of Price
Dependent on season, accommodation and activities
The estimated cost for this trip is £1,555 to £2,190 per person. The final cost of the trip depends on the way we tailor it especially for you. The final cost varies according to several factors, which include the level of service, length of trip and advance booking time. The exact price will be provided on your personalised quote. The average price for this trip is £1,825 per person.
A few of the benefits of travelling with us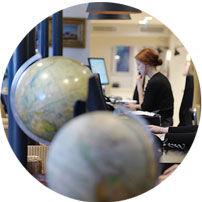 Get in touch
Our experts have the inside track on the destinations they sell and will tailor-make a holiday to your unique requirements.
Contact one of our Sweden specialists