Itinerary Highlights
A region off the beaten path with varied landscapes to be discovered in complete freedom
Design cabin perched in trees, ice hotel: special accommodation, dinners included
Snowmobile, sleighs, snowshoes, Northern Lights, gastronomy: action in the heart of Lapland.
All our usual additional services
Contact one of our Sweden specialists + 44 (0) 20 3958 6120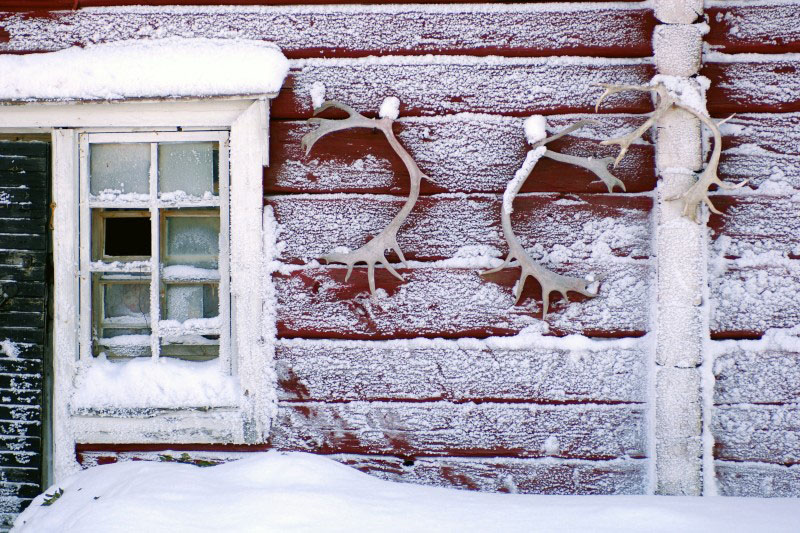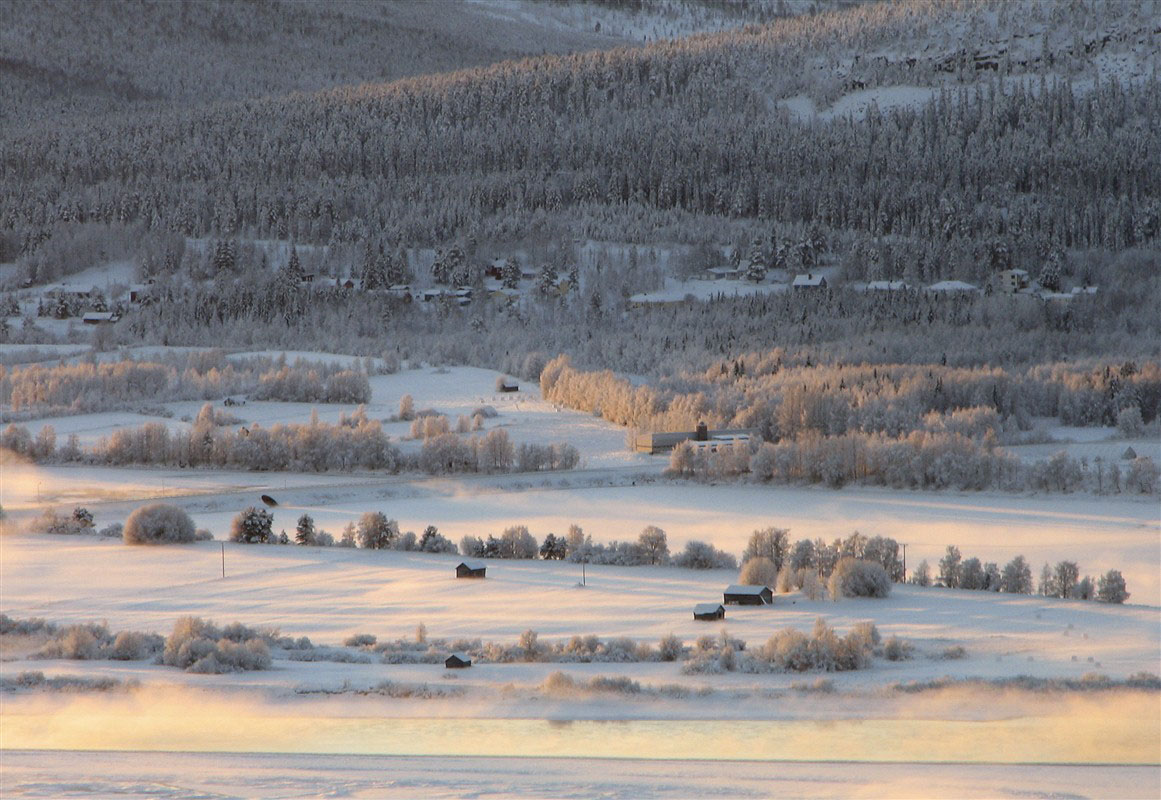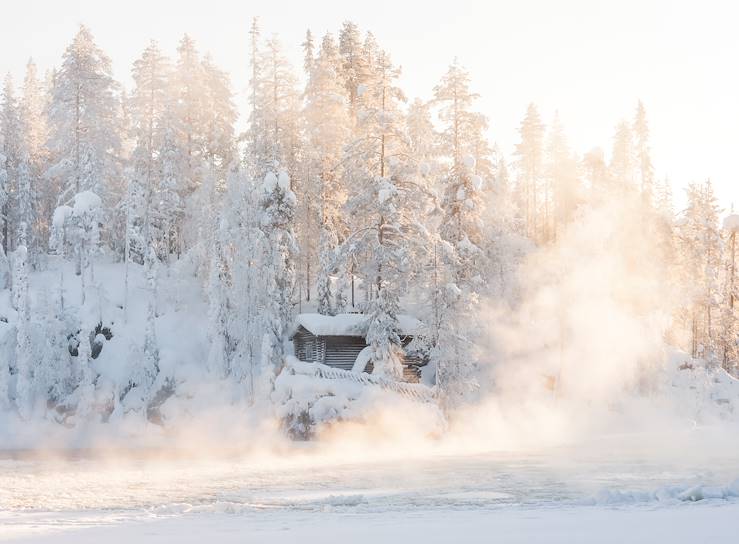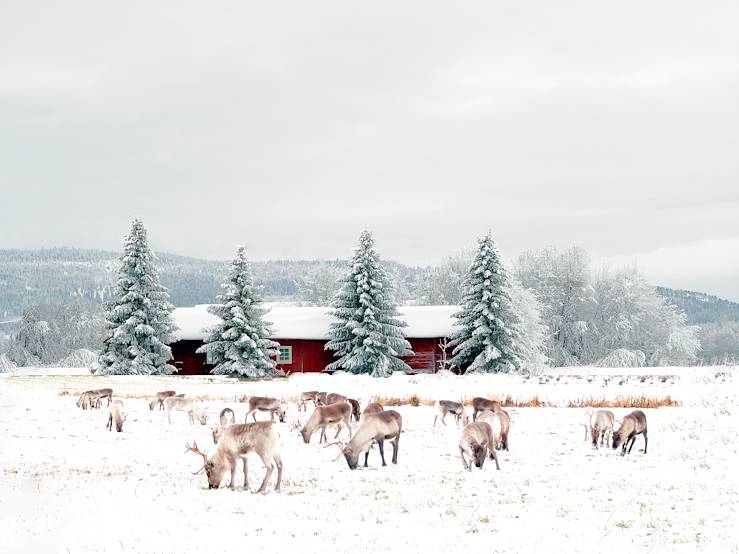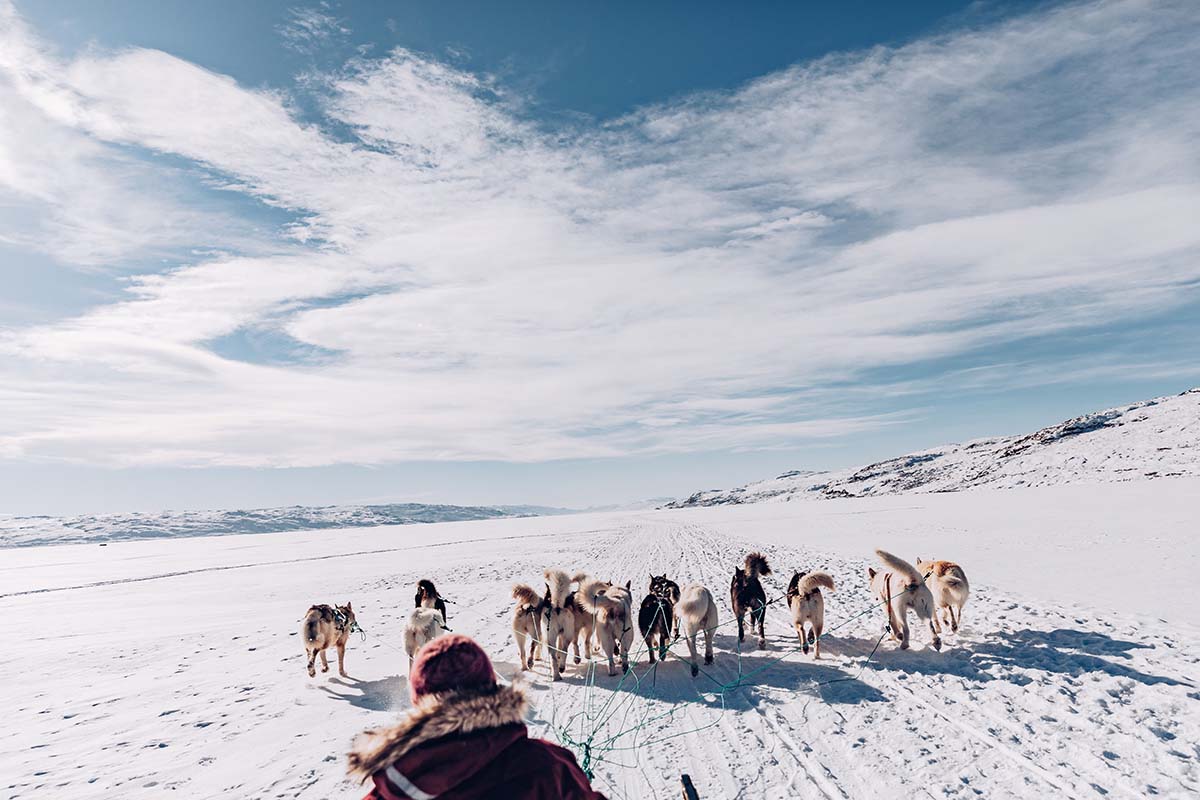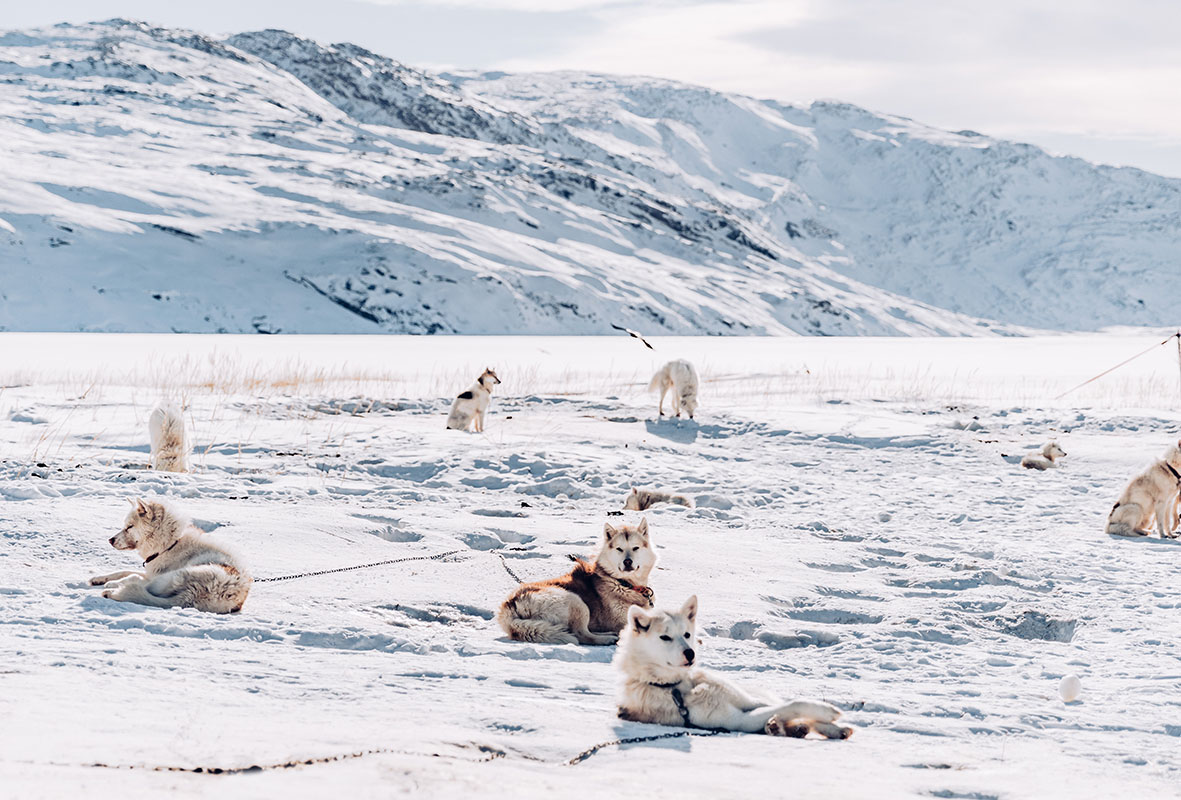 Swedish Lapland, in a discreet way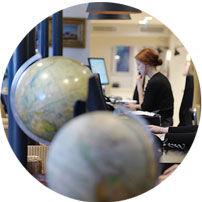 Although its Scandinavian neighbours' Finland have been surfing the Lapland wave for a long time, the Sweden's northern region is more discreet. Father Christmas focuses all his attention on Finland, leaving the Swedish part in peace. Accommodation - although limited - it is more intimate and extremely original As a result, this journey by car is aimed at pioneering spirits, sporty types, food lovers and lovers of beautiful and varied landscapes. From the Gulf of Bothnia to Lulea, to the Norwegian Alps, in the
Abisko National Park
, you will gradually explore the entire Lapland panorama: lakes, taiga, tundra, forests and peaks. We have planned a wide variety of local activities:
snowmobiling, dog sledding, snowshoeing
. After these endeavours,
you'll also have the opportunity to try delicate Swedish cuisine with dinners already included in your stay. Finally, the region offers accommodation with a heavy emphasis on original design that perfectly blends in with the environment, which add an extra touch to this special stay.
Treetop glamping
Among the nature hotels we will reserve for you, there is one that stands out due to its radical and modern design. The seven treehouse rooms, each made by different renowned architectural firms, are scattered in the trees around 30ft off the ground. All are environmentally friendly, built from recyclable materials, use solar energy, wood that hasn't been chemically treated etc. They are chic yet comfortable with heated floors and cosy beds. The latest creation, the '7th bedroom' by Norwegian firm Snohetta, is a floating cocoon of wood and glass, with two bedrooms, stunning views of the Lule River and even a bathroom and loo. The other rooms share bathrooms in the sauna (we are glamping, after all).... Meals are eaten a few hundred feet away at the Brittas Boardhouse, which is a magnificent example of vintage hospitality, reminiscent of the fifties, but Scandi-style.
Route
Everything is 100% tailored to you
DAY 1
Flight to Lulea via Stockholm.
Arrival in the middle of the afternoon in the north of the country, on the shores of the Gulf of Bothnia, picking up your rental vehicle and setting up camp in a lodge for two nights.
Located on a peninsula, Lulea is a small port town on the edge of the Gulf of Bothnia and Lule Bay. Primarily nature-orientated, the area features the culturally significant village of Gammelstad, with traditional wooden houses built around a church that has earned it UNESCO Heritage recognition.
In the itinerary - Time for a bit of action. From your cottage on the shore of the Gulf of Bothnia, you take control of a snowmobile under the watchful eye of your private instructor and forge out into the white panoramas. Your accommodation on the edge of the frozen waters allows you to hit the ground running and quickly get the hang of driving and gliding around.
Drive to Harads, about 60 miles towards central Swedish Lapland, 40 or so miles from the Arctic Circle. Your accommodation for the next two nights is a hotel with seven cabins perched in the trees. Designed by a team of Scandinavian designers and architects, in a successful attempt to minimise the ecological impact as these rooms - all different - offer a unique experience, suspended between the blanket of snow and the Lapland sky.
Included in the itinerary- A dog sledding safari from a small family farm. You ride as a passenger, under the guidance of a private guide, an ideal position to appreciate the pack and the scenery. Then enjoy a delicious dinner and night perched in the trees.
DAY 5
Harads - Jukkasjarvi
Three hours drive to Jukkasjarvi and your third destination, close to the Torne River which provides the raw material for this unique and intimate structure. The rooms, facilities, furniture: the hotel is mostly carved from ice. A real ephemeral work of art (although nowadays part of the hotel remains open all year round). However, for added comfort, we have opted for a 'warm room', an organic cocoon lined with wood. The included dinner takes you on a journey of discovery of regional flavours (reindeer meat, arctic char, berries) finely crafted by a Swiss chef trained in Michelin star dishes, all tinged with a touch of Japanese fusion.
DAY 6
Jukkasjarvi - Abisko
Head to Abisko National Park, at the foot of the Scandinavian Alps, and set up camp for two nights in beautiful surroundings.
In the itinerary - A snowshoe outing with a guide, an active and eco-friendly way to approach nature with gentle footsteps. Then, a gourmet dinner awaits you at the Aurora Sky station, installed high up (access by chairlift), away from any light pollution. If the weather is right, it is ideal for observing the Northern Lights after a delicious meal.
DAY 8
Abisko - Return flight
Transfer to Kiruna and return flight via Stockholm.
A la carte
With two extra days: Stockholm


Stockholm is a harmonious combination of tradition and new trends. Over a weekend, explore the Swedish capital between the waters of Lake Malar and the Baltic Sea. Built on 14 islands, the capital is best discovered on foot through the old streets. Visit Stockholm off the beaten track with a private guide. Start off with the Old Town: Gamla Stan, a charming medieval city founded in the 13th century, is home to beautiful cobblestone alleyways, pastel and ochre buildings and pretty squares. Then head to the Sodermalm peninsula, a little corner of Stockholm which has become one of the city's trendy neighbourhoods, with its small designer shops and alternative galleries but also its fun nightlife. To finish off this discovery tour, visit the Vasa Museum, which houses a beautifully preserved 17th century warship. It's an ideal urban break before or after a stay in Lapland. Note that the Stockholm-Lulea link can be done by train on board a private first class compartment.
A Rough Idea of Price
Dependent on season, accommodation and activities
The estimated cost for this trip is £4,700 to £5,800 per person. A fixed price would not make sense for a bespoke journey. The cost varies depending on several factors, including level of service, duration and how far in advance the trip is booked. The exact price will be shown on your personalised quote. The average price for this trip is £5100 per person.
International flights with a scheduled airline
Domestic flights
Airline taxes and fuel surcharge
Seven days car rental/*]
Two-night stay in Lulea in a double room with half board included
Two-night stay in Harads in a double room with half board included
Overnight stay in Jukkasjarvi in a double room with half board included
Two-night stay in Abisko in a double room with half board included
Two-hour snowmobile safari in Lulea with a private guide
Dog sled safari in Harads with a private guide
Snowshoe expedition in Abisko, with a private guide
A gourmet dinner at the Aurora Sky observation station
A few of the benefits of travelling with us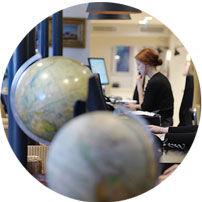 Get in touch
Our experts have the inside track on the destinations they sell and will tailor-make a holiday to your unique requirements.
Contact one of our Sweden specialists