Oman is a truly fantastic family holiday destination. While, it may not be the first place to spring to mind when thinking about family travel, it certainly deserves to be.
Starting off with the beach part of Oman, enjoy dolphin and whale-watching trips, water sports galore or simply make the most of the long stretches of sandy beaches.
After a few days by the sea, get a change of scene on the family holiday by going on a privately guided 4x4 safari into the interior, taking in beautiful mountain panoramas, oasis villages and fantastic medieval forts that look just how forts should. Driving on to the desert known as the Wahiba Sands, your family can ride camels across the dunes and spend the night at a Bedouin tented camp.
After a sleep-out under the stars, head back towards the coast of Oman via wadis where you can cool off with a refreshing swim in natural freshwater pools. Heading back to the coast, you can take a boat trip on a traditional dhow, go snorkelling off deserted beaches and, at certain times of year, watch turtles coming ashore to lay their eggs or new hatchlings making their way down to the surf by moonlight.
Not bad, Sinbad. An Oman family holiday ticks all the boxes.
Itineraries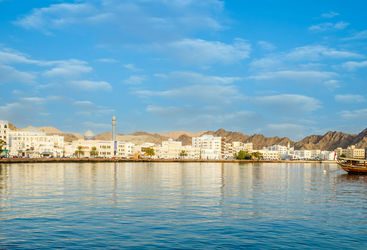 Best for: Families
Oman Family Adventure
On this fantastic family adventure in Oman the family will enjoy exciting 4x4 rides through rugged mountain terrains and swimming in sinkholes....
11 Days
From £3,560pp
Best for: Families and Groups
Luxury Family Oman
Oman will ignite your children's adventurous spirit during this brilliant combination of off-road drives along wadi gullies and rough mountain...
11 Days
From £4,610pp
Family Fun with Original Travel
Planning a successful family holiday takes a similar amount of organisation and fortitude as a small scale military operation. But fear not, our team of specialists (many of whom are parents themselves) are here to take the stress out of the planning process so those toddler tantrums and teenage meltdowns are kept to a minimum.
From our carefully curated Sharky & George fun packs, which keep children entertained on those long journeys, to knowing the most family-friendly hotels and holding client focus groups, we pride ourselves on making sure that you have the best family holiday imaginable because there's no more important time together.
Where to go
Oman
A wonderful destination combining beautiful beachfront properties and dramatic mountain and desert landscapes to explore.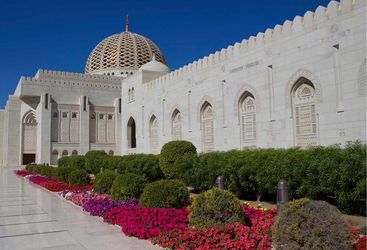 Muscat
The Omani capital is home to some of the most luxurious hotels in the Middle East.
What to do
Empty Quarter 4x4 Adventure
A four-wheel drive tour into the breathtaking Empty Quarter, of Wilfred Thesiger fame, where a mobile camp awaits.
4x4 Adventure
A tailor-made guided desert safaris is the ideal way to take in the very best scenery that Oman has to offer, and Original Travel can personalise...
Start creating your tailored trip today
Our thoughtful experts are ready with ideas, inspiration and advice for your next journey.
Working with you we'll craft an unforgettable trip and tailored itinerary.
We're here to help with everything while you're away from the smallest to the biggest request.
Isabel, Matt and Charlotte C are our 'Family Oman' experts and as seasoned travellers they have the inside track on the most memorable adventures.