Few people have even heard of Anguilla, let alone considered it as a honeymoon destination, but trust us, you should.
This tiny island is just sixteen miles long, three miles wide and shaped like an eel - or anguilla in Spanish. Right choice of name, because we don't think telling your beloved they're off to Eel Island on honeymoon would go down very well.
Anguilla has long been a firm favourite with the Original Travel team thanks to the sense of relaxation that pervades this laid-back and sleepy backwater with some of the finest beaches and hotels in the Caribbean. We've also recently revisited, so can talk you through the excellent hotels that now rival the classic Cap Juluca.
The island's real claim to fame - aside, that is, from having Chuck Norris as a former resident - is the outstanding food on offer at the various hotels, restaurants and even beach shacks that dot the island. In addition to gourmet grub, and if you can tear yourself away from the beach, we can arrange the usual Caribbean classics like fishing, snorkelling and diving.
Where to Stay
Four Seasons Anguilla
The Four Seasons Anguilla is among the best of the Caribbean luxury hotels, and on one of our favourite islands, too.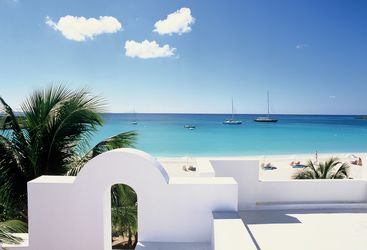 Belmond Cap Juluca
Insulated from the outside world, the hotel is a private, self-contained enclave set along two miles of pristine white-sand beaches on the southwest...
Malliouhana
In the 90s Malliouhana was, alongside Cap Juluca, one of Anguilla's shining lights but of late – and with love – the place had been getting...
Start creating your tailored trip today
Our thoughtful experts are ready with ideas, inspiration and advice for your next journey.
Working with you we'll craft an unforgettable trip and tailored itinerary.
We're here to help with everything while you're away from the smallest to the biggest request.
Ollie is our 'Honeymoon Anguilla' expert and as a seasoned traveller has the inside track on the most memorable adventures.