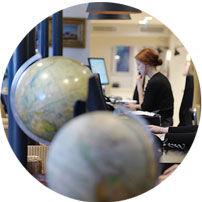 Dodo may be off the menu permanently, but what Mauritius does still have is a beautiful coastline with a dozen or so top class beach resorts boasting some of the best children's facilities anywhere in the world. The huge range of activities catering for children of all ages makes Mauritius family holidays a must. The best resorts sit on beautiful white sand beaches, and the warm, sheltered waters protected by offshore reefs are perfect for families. Watersports obviously feature strongly, with windsurfing, sailing, waterskiing, kayaking, snorkelling and diving among the aquatic options. Deep-sea
fishing and speedboat or sailing boat rentals are also available, while land-based activities include floodlit tennis courts, volleyball and cycling. Many resorts are extremely well set up for families, with separate children's pools to keep the energetic, splashy youngsters, away from the chilled out honeymooners. The kids clubs offer all kinds of activities, from treasure hunts and body painting to picnics, glass-bottomed boat tours, pony rides and sports coaching. Parents will feel equally pampered at the resorts' excellent spas, bars and restaurants. Other possible excursions include quad-biking safaris in the hills, boat trips along the coast, a visit to a crocodile park and even a submarine adventure in a mini-sub to see shipwrecks and marine life.
Family Holidays by country
Other Mauritius collections
A few of the benefits of travelling with us
What our clients say about us
Mauritius customer reviews (1 reviews)
4/5
Great gym, fantastic spa, lovely tennis. Villa was brill, super comfy, had everything. Transfer company great. All in all, amazing.
Mauritius Guide
Practical advice, client testimonials and inspiration to help you prepare for your holiday
Contact one of our Mauritius specialists