We're going for the picture-postcard beaches. But which ones are best ? It's a tough choice. Here are our five best beaches in Mauritius.
1
Le Morne
'Morne' in Mauritius (and the Caribbean) means : a high, rounded hill; a soft, beautiful haven. Here, it's Morne Brabant, an intensely green mountain, which watches over the beach. It's on the UNESCO World Heritage List and is considered a symbol of freedom here. The sublime beach at its base is one of the best beaches in Mauritius, with its white sand, turquoise water, and miraculously few visitors.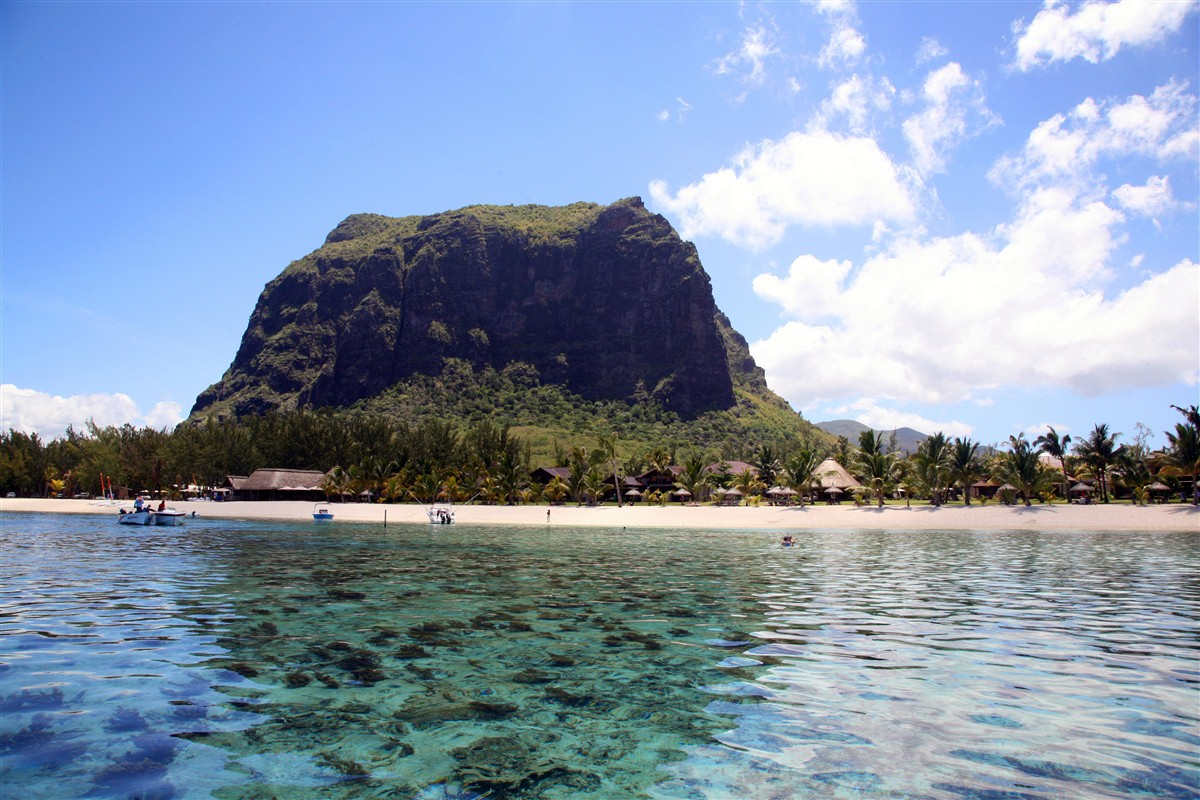 Fotolia
2
Trou aux Biches
With just under two miles of pristine sand, the beach has coconut trees behind and every shade of blue in front. Blue sky, blue sea. It's the quintessential idyllic island scene. If you want to spend all your time on the beach, drop your bags here at one of the beautiful hotels along the coast and enjoy its private beach. Beautifully appointed with beach huts, it's luxurious, quiet and exquisite. Tan, swim, snorkel or dive to see shipwrecks, corals, parrot fish, marlins, sometimes even sharks and dolphins.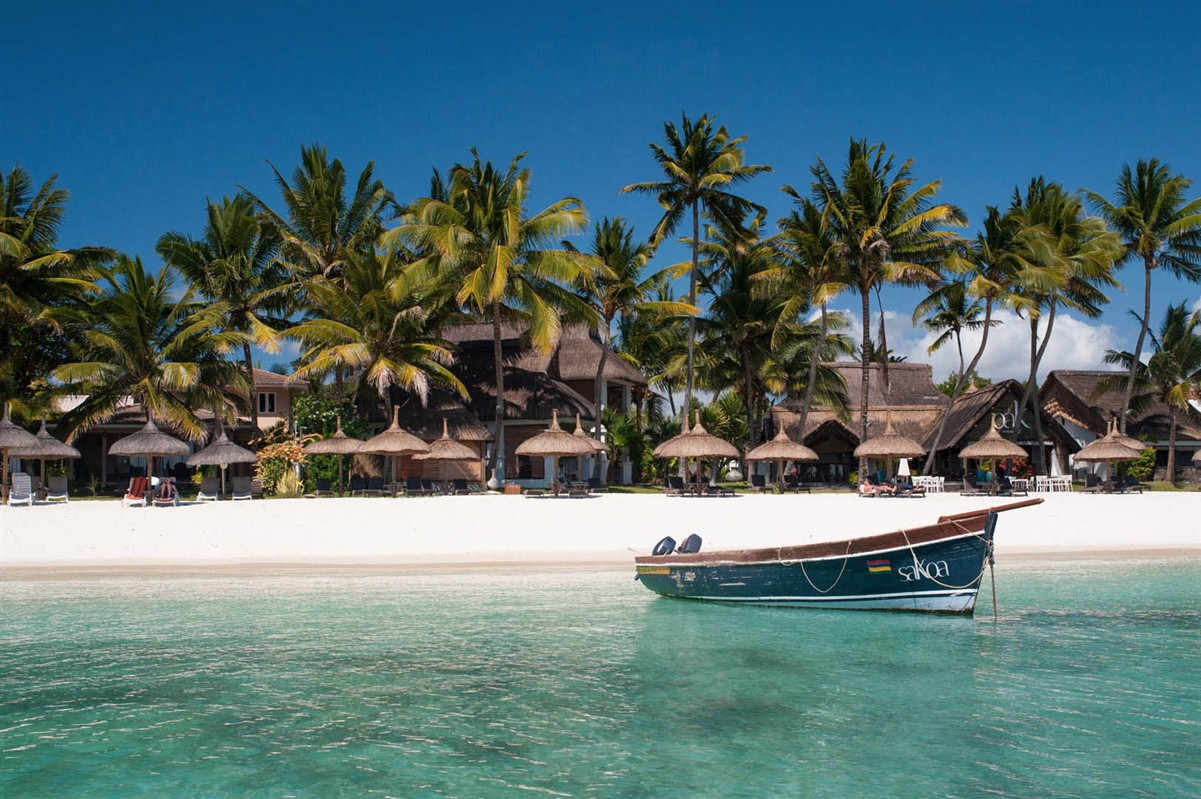 Le Sakoa
3
Belle Mare
The sand is pristine, the water is extremely clear. A few casuarina trees bring a touch of green and a hint of shade, and if you want a little more, beach huts protect you from the sunshine on the developed parts of the beach. The locals also come here (they know where the most beautiful beaches on their island are) and it's wonderful to mingle with them on weekends and holidays. Besides, you'll have the place to yourself during the week.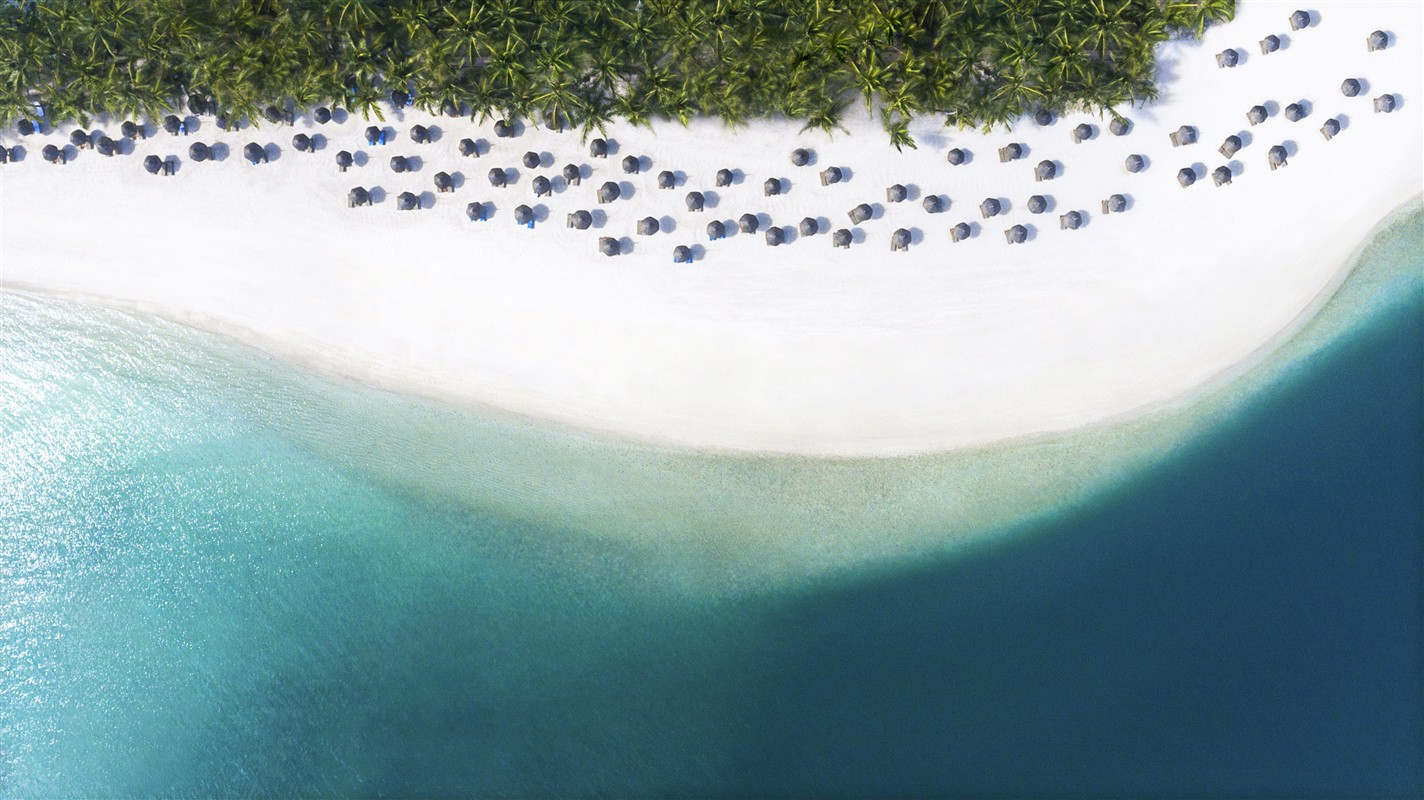 One&Only Le Saint Géran
4
Gris Gris Beach
Let's end with an unusual beach, a kind of tropical Britain. You don't come to Gris Gris to swim, but for the spectacle. There is no coral reef here, and giant waves come suddenly crashing. It's awesome. The white-sand beach is nestled within black, volcanic cliffs, and you can see what's known as the crying rock at the eastern end of the beach : the water rushes into the rocks and forms small streams, as if it were shedding tears... Definitely tears of emotion, rather than sadness, in a place like this!
5
Peyrebere Beach
Even more authentic is Peyrebeyre Beach. It's a real village, where visitors and locals alike share tables in the local haunts. Depending on where you are, these little restaurants might be in a charming guesthouse, or a small, elegant hotel. The beach is small, but beautiful. White sand, a blue lagoon and a few tiny rocky islands interrupt the otherwise flat line of the horizon. You can laze around, splash about, go big-game fishing, or glide along the water while kitesurfing or waterskiing. Swim with a mask and snorkel to follow multicoloured fish, or go out further to admire Mauritius' deep-sea wildlife.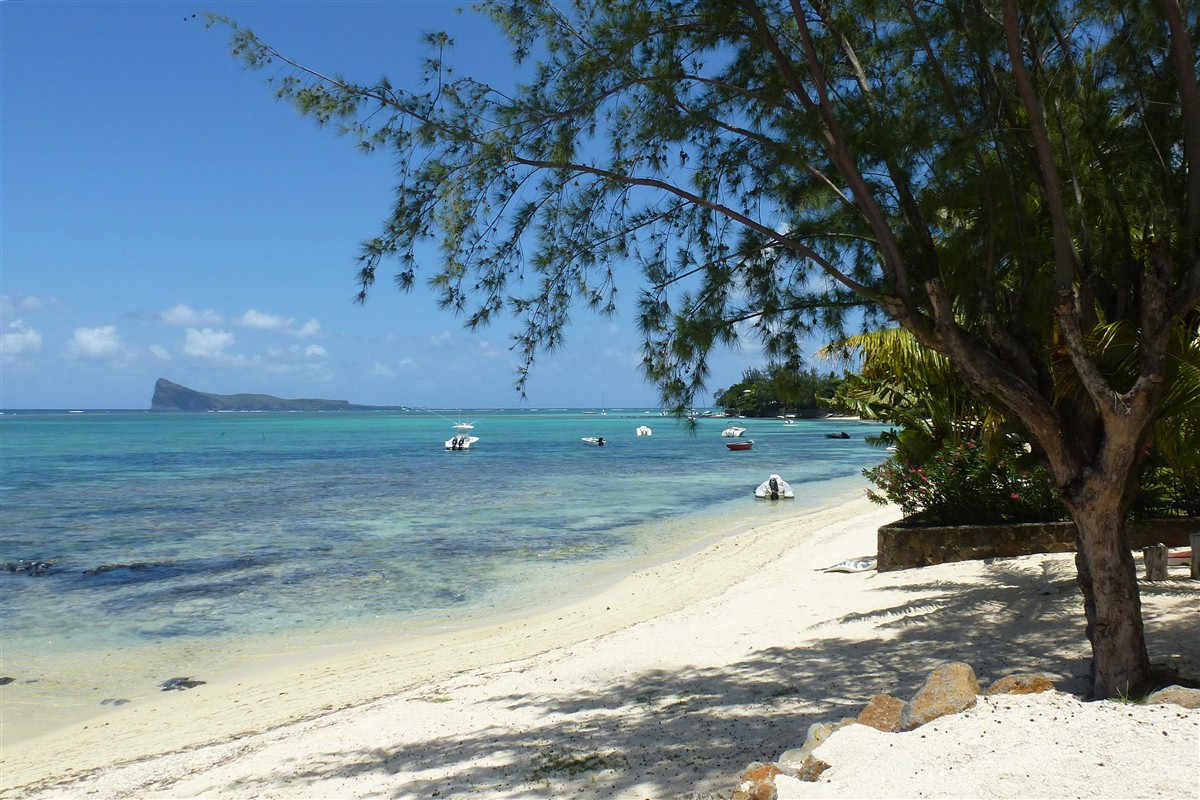 Villa des Iles