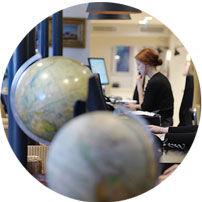 One of the ultimate island paradises and gracing the top of many travel wish-lists - a Maldives family holiday is a chance to truly relax, unwind and forget about daily stresses. Made up of 1,192 islands, all as picture-perfect as the next, it would be too difficult to choose just one for your stay. Experience the charm of two, three or more islands during your holiday to get a taster of all sides of island life - from the unadulterated luxury of resort destinations, to the authentic officially designated inhabited islands where most islanders make their home. Whiter-than-white sandy beaches and
bluer-than-blue waters that have to be seen to be believed, are an ever-present backdrop - holidays in the Maldives are best spent at one with the ocean. Toddlers will delight at dipping their toes in the clear water, while older children can swim and snorkel along the coral reef surrounding every island and discover tropical fish, drifting turtles and rainbow-bright starfish – discovering the dazzling creatures that live beneath the waves. Restless teens with a thirst for more can show you how it's done - diving, delving into the deep blue and fearlessly uncovering the delights that await there. Whether you're splashing in your own private pool, watching the sun set across the sparkling sea or enjoying a family dinner under twinkling stars, treasured family memories will be made every minute that you are in the Maldives.
Maldives Family Holiday Ideas
A few suggestions to get the holiday planning process started
Family Holidays by country
Other Maldives collections
A few of the benefits of travelling with us
What our clients say about us
Maldives customer reviews (4 reviews)
4.5/5
We were lucky enough to meet Amy whilst in Belize and so were able to describe what we were looking for in a Maldives holiday. She matched it perfectly. Every aspect of the resort was exactly what we were looking for.
Maldives Guide
Practical advice, client testimonials and inspiration to help you prepare for your holiday
Contact one of our Maldives specialists