Argentina stretches over 2,300 miles from north to the south, from Iguacu Falls to Ushuaia, the mythical' end of the world' in Tierra del Fuego. In between are the red colours of the Andes, Buenos Aires and Patagonia and its glaciers. Like Che Guevara, get on the open road, although maybe not by motorcycle. From Quebrada de Humahuaca to Península Valdes via Bariloche, Salinas Grandes or Perito Moreno, our experienced Argentina travel consultants deliver their selection of the top ten places to visit in Argentina.
1
Quebrada de Humahuaca
Named Humahuaca in honour of the indigenous Humahuacas people, this Argentinian village in the far northern province of Jujuy is all about old-fashioned colonial charm. What makes it so special? Humahuaca is built at an altitude of nearly 10,000ft in the heart of Quebrada de Humahuaca, a beautiful canyon and UNESCO World Heritage site with impressive rocky landscapes. Around each corner, marvel at the ochre peaks of this natural curiosity. The church of Nuestra Senora de la Candelaria y San Antonio is particularly lovely, especially at noon, when the bell rings, as is the independence monument, which dominates the city and pays homage to the indigenous people who opposed the European settlers. This is the perfect example of a traditional, remote Andean village.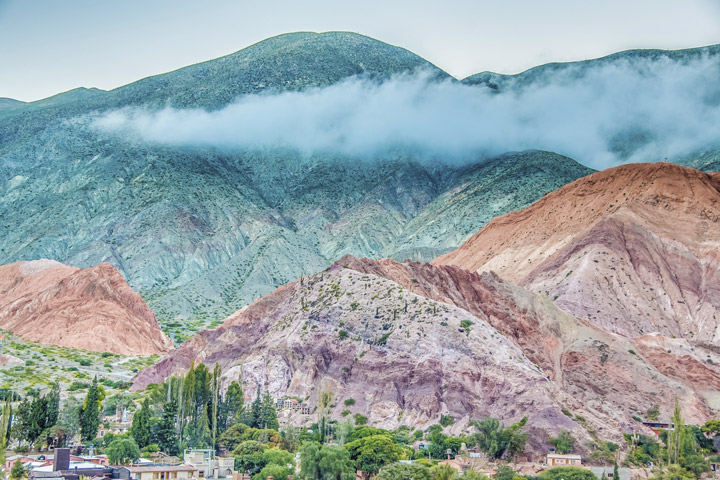 ©Anibal Trejo - Fotolia
2
Iguazu
Iguazu Falls, in the middle of a rainforest between Brazil and Argentina, is arguably the most spectacular waterfall in the world. Remember to visit Hito Tres Fronteras in Puerto Iguazu for a stunning panoramic view of Argentina, Brazil and Paraguay. Beyond the spectacle itself, the waters are a source of gastronomic pleasure, home to delicious fish, including pacu and surubí, which you can taste at one of the region's many restaurants.
3
Perito Moreno Glacier
Three miles wide, 200ft high, and 19 miles long - these are the incredible dimensions of the world's most famous glacier, the Perito Moreno, located in the heart of Los Glaciares National Park in southern Argentina and descending right from the Andean Cordillera like an ice sheet. It's a stunning sight to see giant blocks of ice breaking off the frozen wall and melting into the turquoise waters of Lago Argentino in a great crash of roaring water. To enjoy the Perito Moreno in all its beauty, try trekking on the ice or hopping on a boat that will take you as close to the elements as possible. The experience is breathtaking and the visit to Perito Moreno will remain etched in your memory forever as a highlight of your trip to Argentina.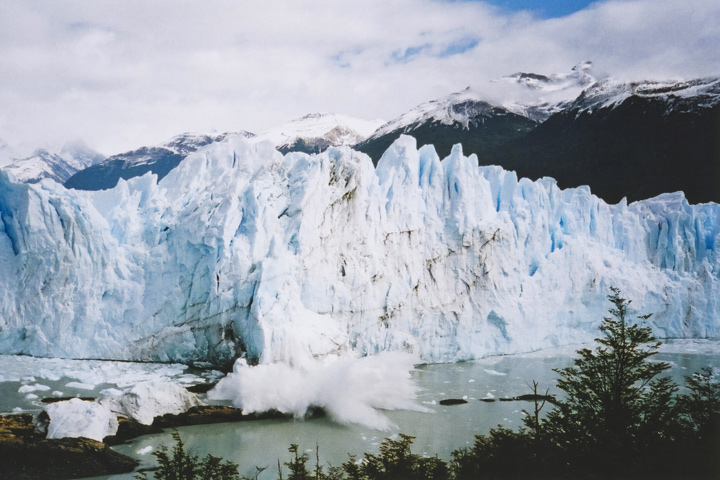 ©SimonGurney - stock.adobe.com
4
Ushuaia
Ushuaia is the capital of Tierra del Fuego and definitely one of the top ten places to visit in Argentina for the adventurous. Between the Strait of Magellan and Cape Horn, the world's southernmost city borders the Beagle Channel, which is even better admired from the top of the Martial Glacier. Tierra del Fuego National Park is home to culpeo foxes, beavers and guanacos. If the weather is bad, don't panic, just take refuge in the Museo del Fin del Mundo, which traces the colonisation of Tierra del Fuego by man, or in the Museo Maritimo y del Presidio, located in a prison and classified as a historic site. You can also head to a restaurant to try 'centolla', a delicious local crab dish.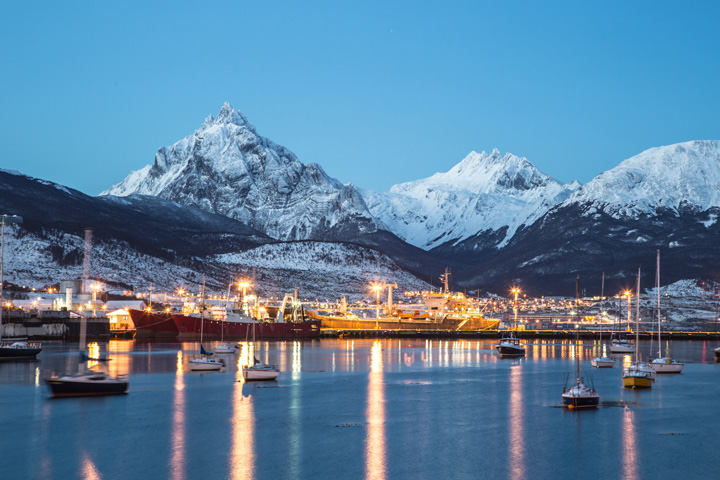 ©LMspencer - stock.adobe.com
5
El Caminito, the famous barrio (district) of Buenos Aires
Fascinating, effervescent... there are a thousand reasons to love Buenos Aires. As much a symbol of the New World as a throwback to old Europe, it's a bridge across the Atlantic, between yesterday and today, here and there. Buenos Aires' story is beautifully told by its architecture, combining colonial styles, Art Deco and contemporary design (and by Recoleta Cemetery, the famous resting place of Eva Peron). Passionately cultural, El Caminito is the birthplace of tango and its many museums are full of masterpieces. Head to Plaza Dorrego on Sundays to pick up some beautiful antiques. For more conventional retail therapy, visit the dockside area of Puerto Madero or stroll along the pedestrianised Calle Florida. If you're after something green, there are 5,500 species of plants in the botanical garden. Soak up the bustling atmosphere and leather shops of Microcentro; or La Boca or San Telmo, and experience the bourgeois pageantry of Palermo, where concept stores are springing up all over the place. Finally, Buenos Aires is one of South America's most festive capitals. It just never sleeps.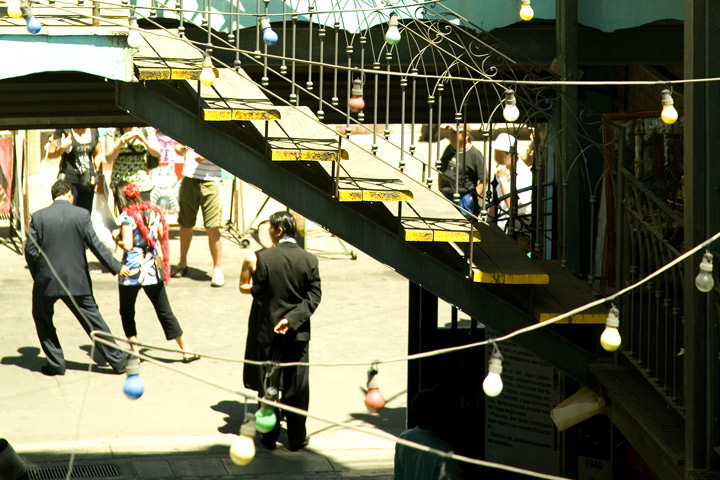 ©Getty Images
6
Salinas Grandes
Don't forget to stop at Salinas Grandes, a 45-square mile salt flat at almost 11,500ft above sea level, where you can marvel at the pristine, white salt against - almost invariably - clear, blue sky.
7
Bariloche
Bariloche, and its prime lakeside location on Lake Nahuel Huapí, is definitely one of the top ten places to visit in Argentina. Surrounded by pine forests and snow-covered mountains, it's a highlight of Argentina and, arguably, even South America. If you're reminded of Switzerland, the comparison will only be amplified when you try the delicious local chocolate. Argentinians mainly come here for winter sports. However, San Carlos de Bariloche (its full name) is also popular in the warmer months, when its landscapes are best discovered when hiking, biking or riding.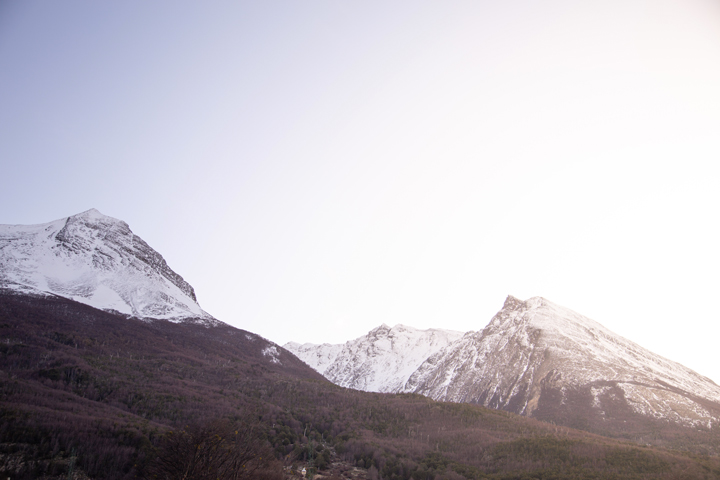 ©Fotolia
8
Mount FitzRoy
A monolith of bright granite rising to the sky, Mount Fitz Roy is one of the most famous peaks in Argentine Patagonia. A visit to the region will also provide an opportunity to discover the Patagonian Desert and the forests of southern beeches, a typical species of this region. Perhaps you'll be lucky enough to observe grey foxes, guanacos and pumas in their natural habitat.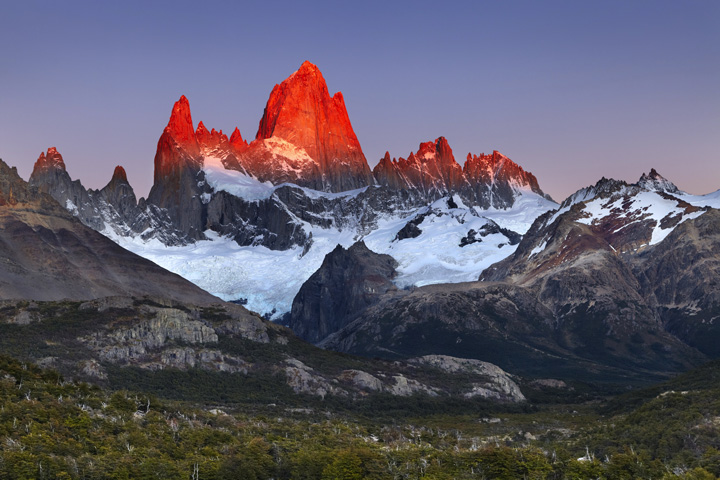 ©Dmitry Pichugin - Fotolia
9
The wineries of Mendoza
Located at the foot of the Andean Cordillera, in the middle of the desert and on the western edge of Argentina, it's hard to believe that Mendoza is the capital of such a noble product as wine. This is one of the top ten places to visit in Argentina, where you can enjoy the best Argentinean wines and find 90% of the country's production. This famous 'New World nectar' is found everywhere - in the 'bodegas' around Mendoza, on the stalls of the city's wine merchants and of course, at the provincial capital's many bars and cafes. Mendoza was founded in the mid-16th century, but sadly lost most of its colonial buildings following the earthquake in 1861. As a result, it is rather modern but still beautiful,. The fountains at Plaza Independencia and Plaza Espana are particularly well worth a visit. This is also a renowned nightlife town; and a party in Mendoza obviously means wine...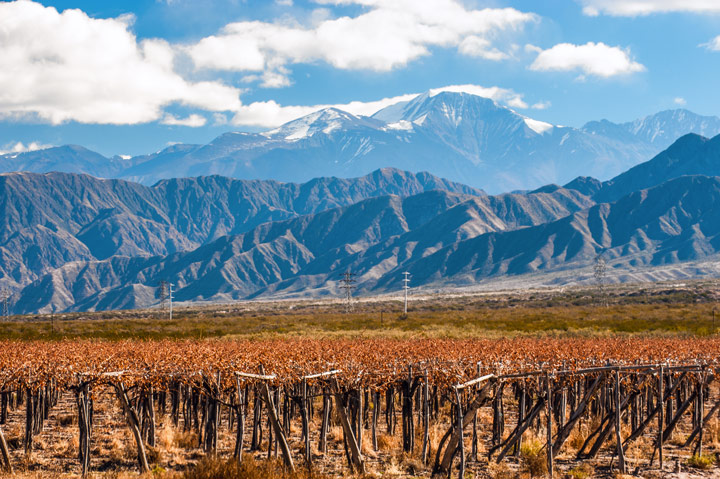 ©Fotolia
10
Peninsula Valdes
Península Valdes is the heart of Atlantic Patagonia. Its shores are the refuge of right whales and many seabirds such as cormorants, gannets, boobies and albatrosses. Caleta Valdes has South America's only colony of elephant seals and, in season, you can see hunting orcas (killer whales).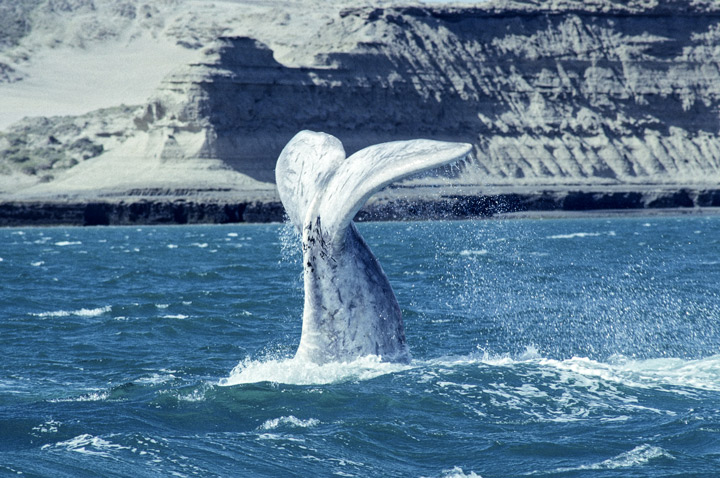 ©Fotolia