Think cypress trees dotted across the landscape, rolling wheat fields, towns perched high up in the hills and shady trellises that practically demand that you sit back, relax and soak up the amazing views: there are some destinations that just pull on your heartstrings. Tuscany is most certainly one of them. Our experienced consultants have put together their guide to the most beautiful villages in Tuscany, so you can enjoy the region in all its glory...
1
Volterra
Volterra is a must-see when visiting Tuscany. Located in the heart of Tuscany and perched on a hilltop overlooking the Cecina and Era valleys, it's the perfect place in which to get an insight into the region's rich heritage. Volterra also just happens to be one of the most beautiful villages in Tuscany. From Etruscan tombs dating back several centuries BC, to medieval churches and 16th century palaces, Volterra tells the story of this region, and the lengthy battle between Florence and Siena to control it.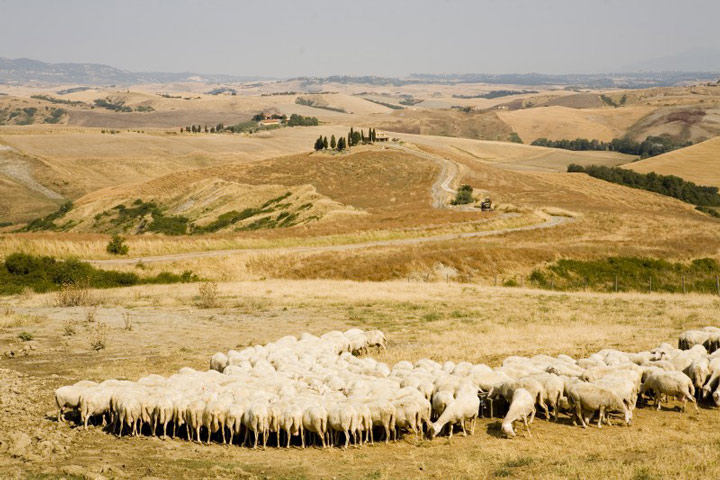 Fotolia.com
2
Arezzo
An ancient Etruscan city, Arezzo was once a rival to neighbouring Florence and Siena, and still has to riches to prove it. During your time in Arezzo, head to the Basilica of San Francesco to see the famous and recently restored frescoes by Piero della Francesca. This great Renaissance master was born in Italy and the quality of his work reveals his true genius: the simplicity, purity and precision of his compositions, his mastery of perspective and the sense of humanity that he so perfectly infuses into the faces of those he paints. After taking a stroll past the beautiful Romanesque church of Santa Maria della Pieve, order a hearty bowl of the famous 'ribollita', an ancient Tuscan vegetable soup, before paying a visit to the Casa Vasari and Casa del Petrarca house museums. Find more travel tips for Arezzo in our guide.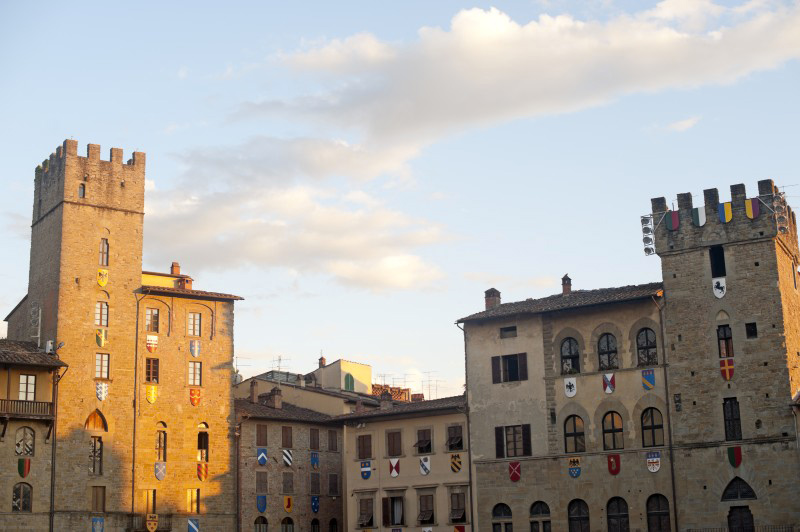 Fotolia.com
3
Cortona
Sitting on the border of Tuscany and Umbria, north of Lake Trasimeno, Cortona was once an important Etruscan city. Proof of this can still be seen today in the enormous walls that encircle the city, as well as in the inscribed bronze Tabula Cortonensis on display at the town's Etruscan Academy Museum. Steeped in Tuscan charm, Cortona is home to a beautiful collection of religious art, including works such as 'Virgin with Child' by Pietro Lorenzetti, 'Annunciation' by Fra Angelico and 'Pieta' by Pietro da Cortona. Venture outside the walls and find the church of Santa Maria Nuova, built in the mid-16th century by Giorgio Vasari, famous for first using the term 'Renaissance'. Cortona is also perfectly located: Siena, Arezzo, Perugia and Assisi are all within an hour's drive of the town.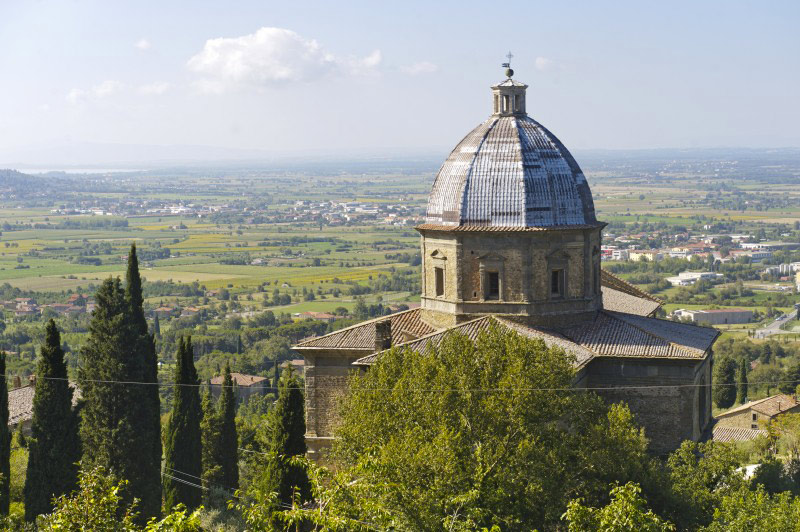 Fotolia.com
4
San Gimignano
San Gimignano's historic centre is a UNESCO World Heritage site, and quite simply one of the most beautifully preserved towns from the 13th and 14th centuries. Its characteristic medieval towers, silhouetted against the town's skyline, are a sight to behold, and dating even further back is the Collegiate Church of Santa Maria Assunta, on the Piazza del Duomo. Inside the church there are several must-see frescoes, including the 'Last Judgement' by Taddeo di Bartolo (1363-1422), and 'Stories from the New Testament' by Lippo and Federico Memmi (1338-1340). Don't miss a visit to the Palazzo del Popolo, either. This town hall, where Dante once spoke, is home to yet more amazing artwork, and with so much to offer, even children will be won over by San Gimignano's old-world, artistic charms.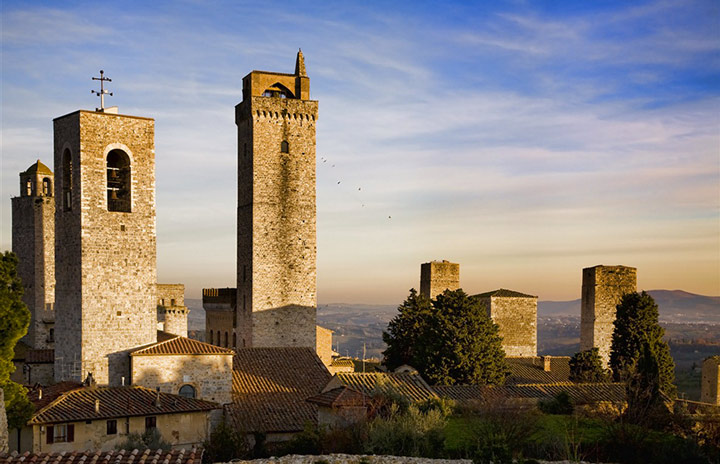 Fotolia.com
5
Montepulciano
The charming village of Montepulciano, situated in the province of Siena, was founded 1,500 years ago and is without doubt one of the most beautiful villages in Tuscany. The wine produced in these parts is pretty beautiful too, making Montepulciano a must-visit for wine lovers and architecture enthusiasts alike. Stroll along the narrow streets until you reach the main square at Piazza Grande, and then on to the San Biagio church to soak up some picture-perfect panoramic views of the Tuscan countryside.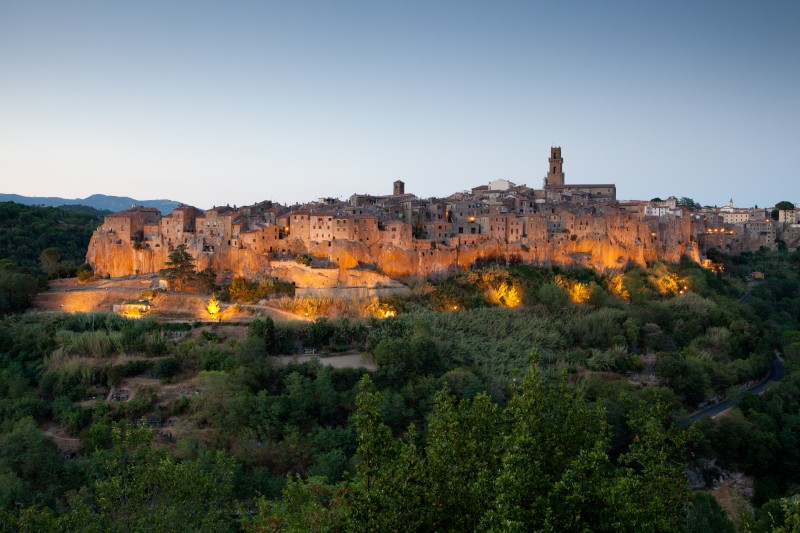 Fotolia.com
6
Pienza
This enchanting Tuscan village, situated between Montalcino and Montepulciano, offers stunning views of the local landscape. Take a stroll along its ramparts and narrow streets, admiring gorgeous scenes over the hills of Val d'Orcia. This village is another UNESCO World Heritage site, and also happens to be the birthplace of Pope Pius XII.
7
Montalcino
The fortified town of Montalcino sits on a hilltop overlooking the rolling hills of Val d'Orcia. After an afternoon navigating the Old Town's charming narrow streets, head into the nearest wine bar and grab a glass of Brunello di Montalcino, the sensational red wine produced in the region. This medieval city is home to many cultural and historical attractions, including a fortress, picturesque churches and the Abbey of Sant'Antimo, which is just a few miles south of the town.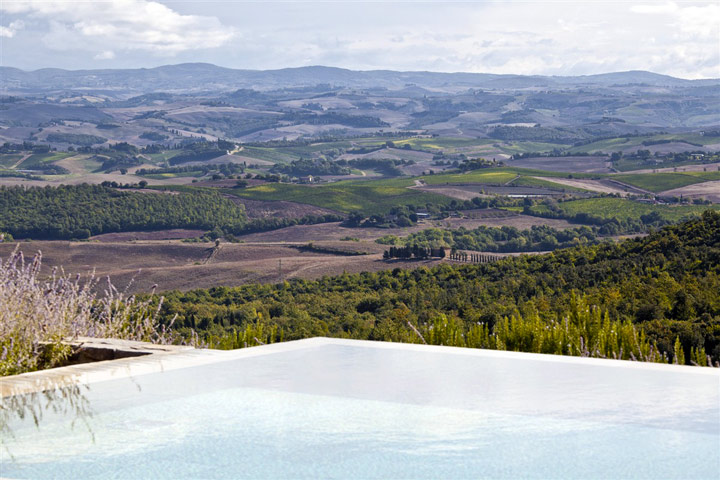 Matteo Carassale/Castiglion del Bosco/Rosewood
8
Pitigliano
Pitigliano, south of Tuscany, is an ancient medieval city perched on a limestone cliff with narrow, sloping streets connected by covered passageways that are just begging to be explored.
9
San Quirico d'Orcia
San Quirico d'Orcia, halfway between Siena and Orvieto in the stunning valley of Orcia, is a medieval town surrounded by ramparts dotted with impressive gateways.
10
Monteriggioni
Monteriggioni is a fortified village in the heart of rural Tuscany. With its two main streets, stunning square dominated by a Romanesque church and a tiny museum dedicated to the Knights Templar, it's easy to see how this beautiful village in Tuscany became an inspiration for the video game 'Assassin's Creed'.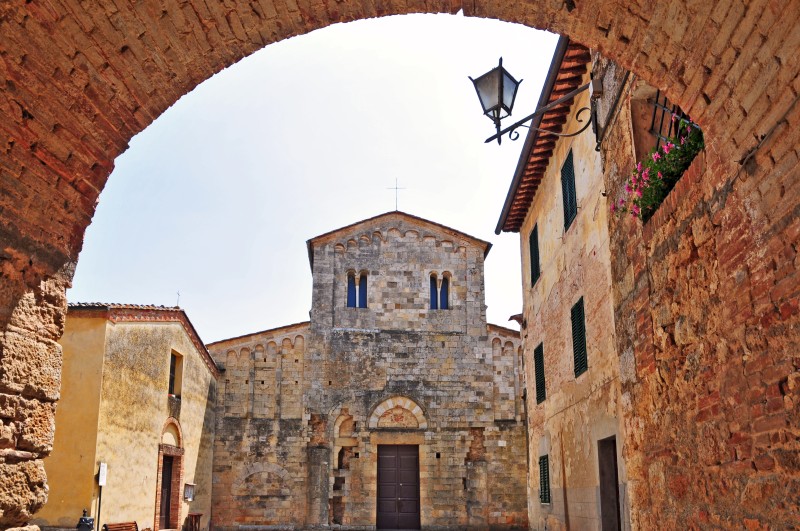 Fotolia.com