Explore Sri Lanka, the one-time colony of Ceylon, in old-world style on the train from Colombo, the island's capital, to Kandy, its religious heart. The journey lasts three hours, travelling through natural landscapes of gardens, forests, coconut groves and lotus lakes. It's a truly magical Sri Lankan train journey.
Forget about Colombo. Sri Lanka's capital, home to 800, 000 of the country's 23 million inhabitants, is the obvious gateway to the start of your journey, but only deserves a visit as long as the time it takes to recover from your (minor) jet lag. With love, Colombo is chaotic, congested, polluted, crowded... what happened to the good manners, bright colours and charming Buddhist greetings the country is famed for? A trip to the waterfront, a G&T in the bar at the iconic Galle Face Hotel, a quick look in one of the city's markets and your stay here will be more or less complete. Between the temples, tea plantations, religious sites and beaches still to come, the next leg of your Sri Lanka by train trip will have a totally different feel. First, head for the Colombo's main station.
The Blue Train
Hopefully you don't suffer from agoraphobia, because the train station can feel like one enormous rugby scrum with no quarter whatsoever given to women, children, foreigners, the elderly or those who hesitate for a second. Don't worry, we've got your back on any Sri Lanka train journeys. We'll always aim to book your tickets as far in advance as possible; choose the more stylish train (the Intercity with its blue carriages); opt for first class with its soft seats, air conditioning and observation lounge with large windows; recommend a morning train to avoid arriving in Kandy after dark, and pick a seat facing forwards on the right, the preferred side for train connoisseurs. The best thing is that your ticket will likely cost less than £15, so you can sit back and enjoy the ride .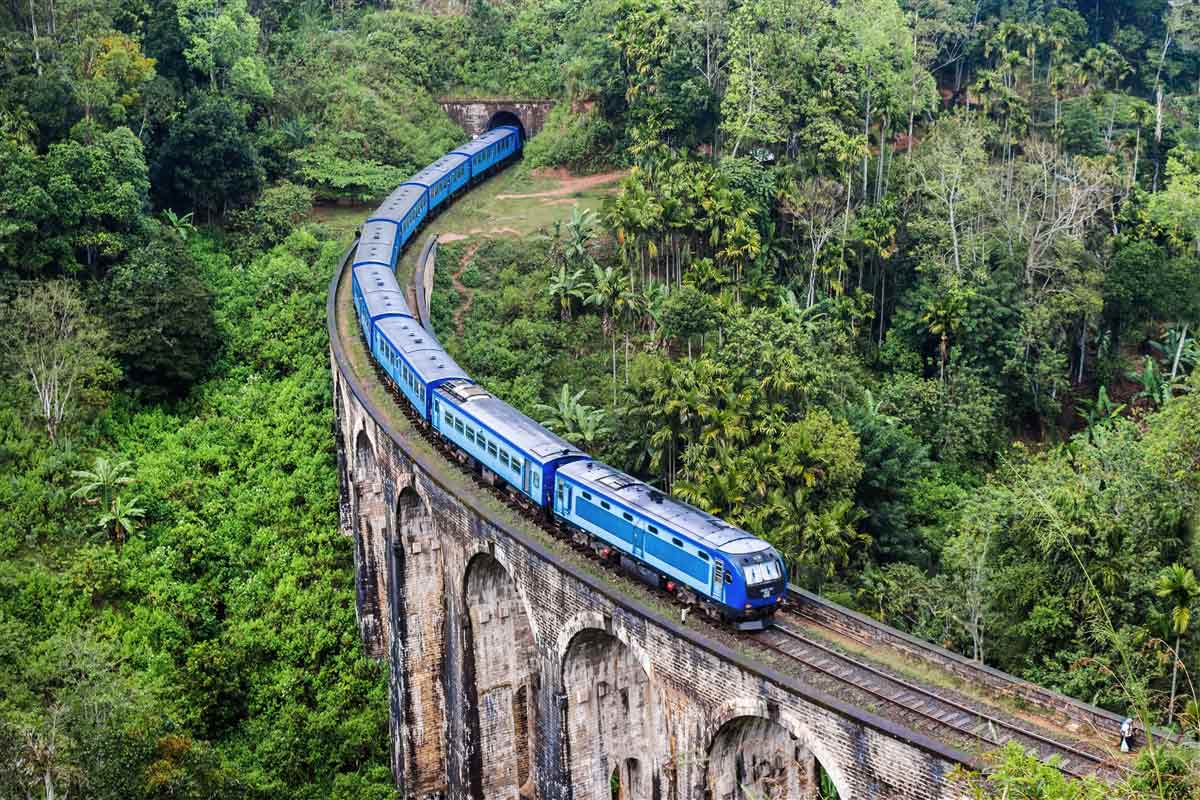 Travel 70 miles in just over three hours, in the cosy comfort of the first-class carriage, a reminder that Sri Lanka, or Ceylon as it was known then, was part of the British Empire for a long time (1796-1948). On board, there's a friendly atmosphere between fellow passengers. Be sure to leave your comfortable carriage, all velvet and polished metal, behind for a short while and head to the second and third class carriages for some truly Sri Lankan sights and smells. There will be people selling anything and everything. Single cigarettes, cakes, drinks, peanuts, rice, sweets, doughnuts, etc. making their way along the train, families piled high on wooden benches beside piles of bags, parcels and bundles. The scene is joyfully authentic.
The Beautiful Truth
The biggest thing about this or any other Sri Lanka train journey is that it offers a true and genuinely unedited image of the country. The railway lines are perfectly planned. They brush past slopes and rocky areas to cross a magnificent landscape that the humidity of the tropics insures is an intense green. Chug past coconut groves, banana and pineapple plantations, lakes carpeted with lotus flowers and rice fields in a textured landscape that reveals that Sri Lanka is much more mountainous than imagined. The train idles by a temple, freshly painted in white, an elegant farmstead, a skinny cow at a fence post, a barking dog, children with smiling faces frantically waving, a small vegetable market, a quiet village. The train slows down, and eventually stops in the middle of nowhere. A couple of buffaloes cross the track, not to be disturbed. This is the real Sri Lanka, far from the rest of the world and its hurried lifestyle. To some, this journey represents the country's ' beautiful truth '.
The grand finale of the journey is Kandy. This ancient royal capital has always been considered the island's religious centre, with Sri Lanka's main religion being Buddhism. Sitting around a beautiful artificial lake, this city of 250, 000 souls has a much more pleasant buzz than Colombo. A visit to the Temple of the Tooth is a must, if only to witness the incredible fervour there that reigns from dawn to dusk. Look on as pilgrims push and shove, carrying sticks of incense, hands clasped in front, prayers whispered on their knees, psalms sung in a low voice, candles lit to light the path to tomorrow or remember the deceased, offerings laid down as gifts to the benevolent spirits. The solidarity and sincerity is awe-inspiring. Make sure to go and watch the ceremony held there every evening at around 7pm and marvel at the size of the crowd. Two other ceremonies, which tend to be slightly quieter, also take place there at 7am and 11am.
The Sacred Relic
This Buddha relic is believed to be a tooth miraculously saved by being hidden in the hair of a beautiful woman during Siddhartha Gautama's transformation into the Buddha in southern India in the 6th century BC. Historians and scientists alike are sceptical, but it doesn't matter. Kandy's temple with its light and shadow, mysterious corners and illuminated altars, features this relic as its highlight. Not a single Sinhalese person there doubts that it is a real Buddha tooth, enshrined in seven gold bands nested on top of each other. The relic is brought out of the temple during July and August for the Perahera, Kandy's huge festival which celebrates both the full moon and devotion to Buddha across two days and nights. Featuring a parade of richly decorated elephants, traditional music and dances, floats and devout crowds, the street is filled with life and it's wonderful to witness.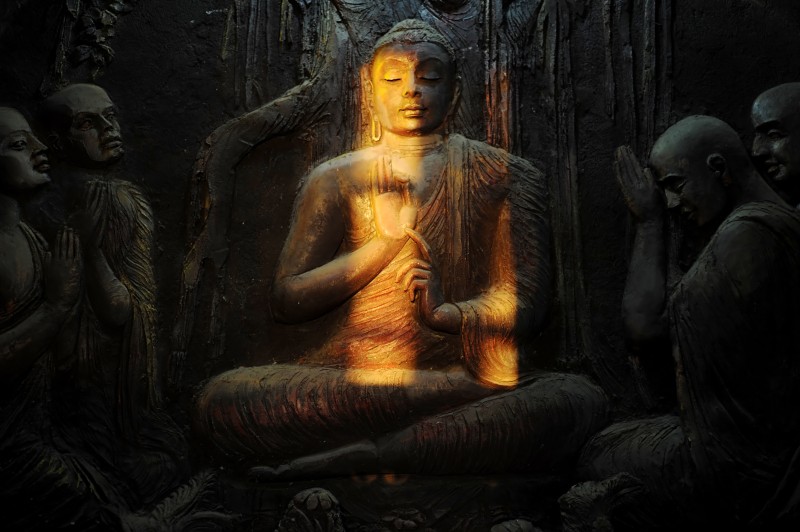 There is another curiosity in Kandy that is equally worthy of a visit. Around six miles outside the city there is a botanical garden, just opposite the university. Bamboo hedges and bougainvillea waterfalls give it a romantic and secluded feel, having been
planted centuries ago for the pleasure of the kings of the island. Unsurprisingly, this 150-acre green paradise quickly caught the eye of the British colonial administrators. From 1821, it became the ultimate botanical garden, gathering more than 4, 000 species, from the giant palm to the fragile orchid (there is a fantastic greenhouse dedicated to several hundred species), as well as spices, cacti, tea plants and most tropical flowers, including hibiscus, frangipani, birds of paradise and anthurium.
A Very British Village
Before heading for a paddle on the beaches towards the south (Bentota, Hikkaduwa, etc.) or east (Passikudah, Nilaveli), which are gradually recovering from the ravages of twenty years of civil war, a visit to the tea hills are a must. Get to know all about the favourite British beverage on a fascinating tour. A quick side note : the best harvest is reserved for export, as a source of valuable foreign exchange. so somewhat surprisingly the finest tea is not often found in factory shops or hotel bars.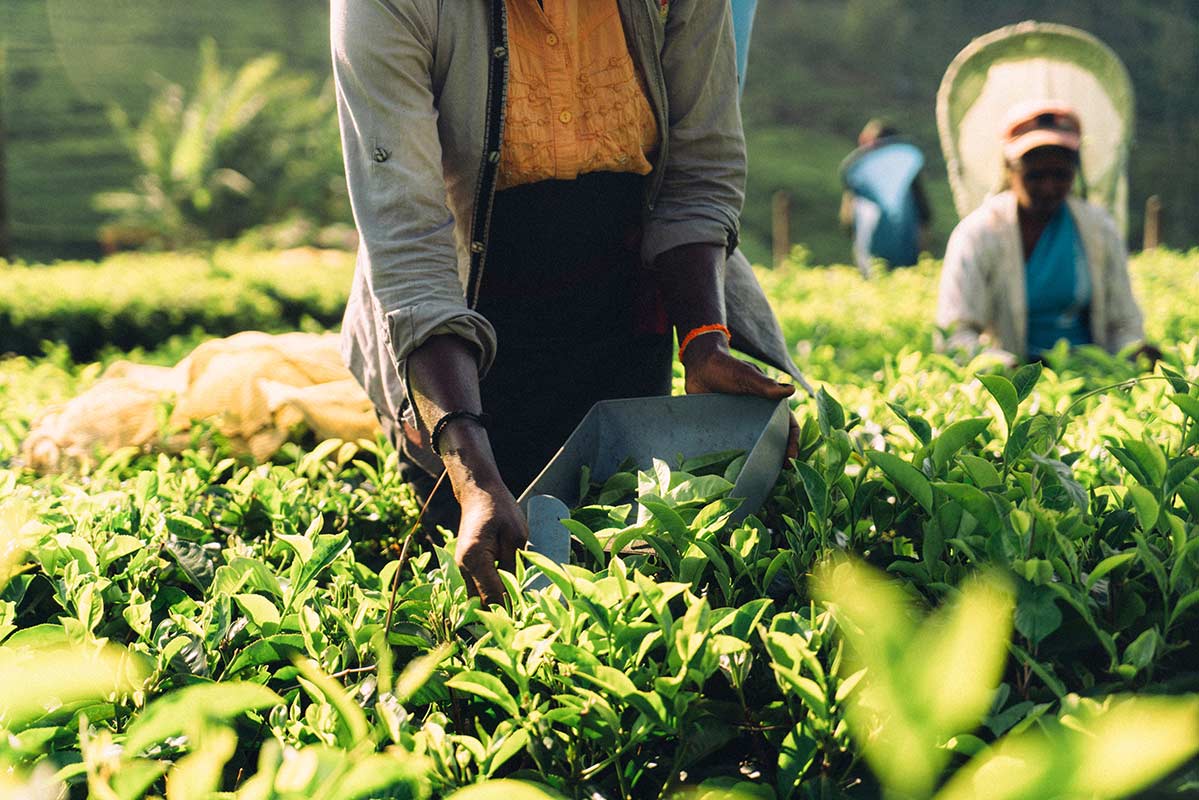 At the end of the road to the plantations (three hours from Kandy, and spectacular as it is full of sharp switchbacks, hairpin turns and steep climbs), there is one final surprise : the village of Nuwara Eliya. Sitting at an altitude of 6,240ft, Nuwara Eliya s often smothered in fog and rain. Maybe that's why the British loved it there and used it like a holiday spot, away from the heat of the coast and the annoying sunburn that came with it.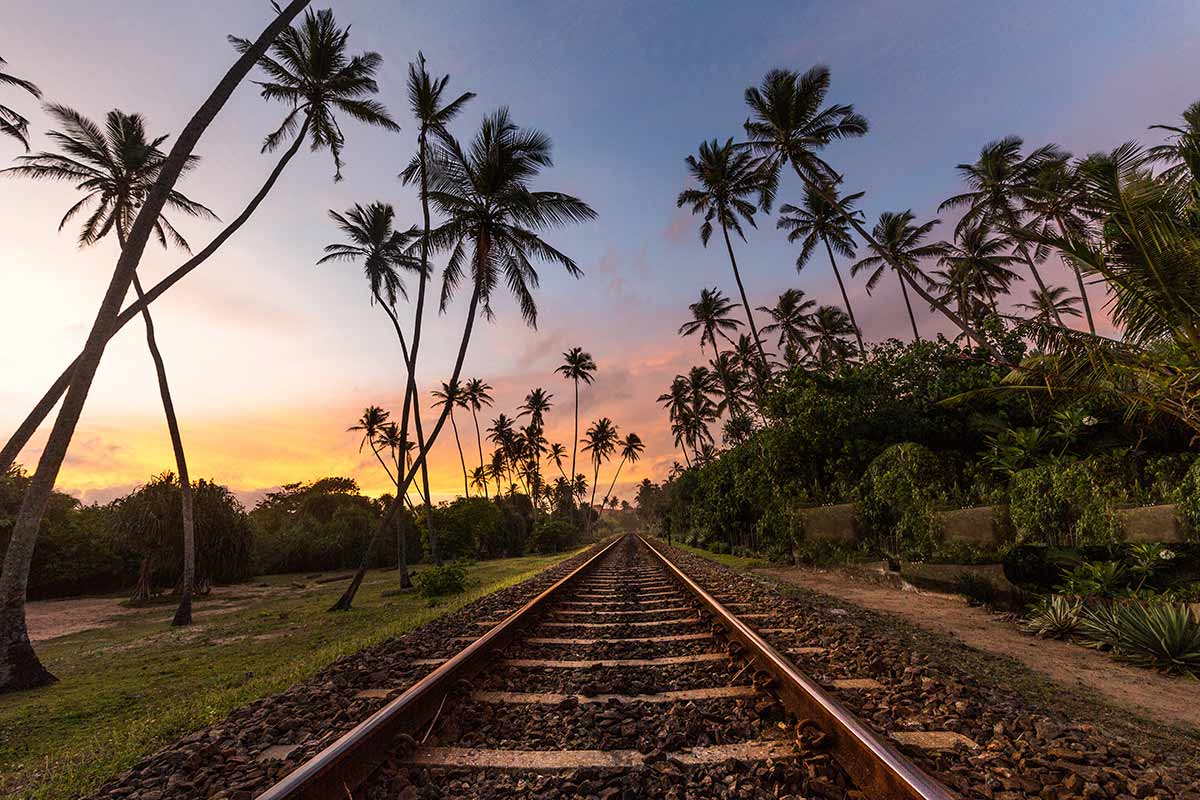 The surprise element comes from the fact that this unlikely village has remained very British in look and feel , with perfectly manicured lawns; pubs with foamy pints, billiards and darts; golf courses (obviously); a racecourse; Victorian and Tudor-style houses; bow windows and lace curtains; eggs and bacon with toast for breakfast; the ceremony of five o'clock tea , etc. All that's missing is a copy of The Times being ironed by a butler for his fussy master and it would be like it was two centuries ago.
By
Jean-Pierre Chanial
Credits: Oleh Slobodeniuk/Getty Images/iStockphoto; Buddhika Jayawardana/Getty Images/iStockphoto; fotolia.com; Oleh Slobodeniuk/Getty Images/iStockphoto ; Taru Villas/The Muse