Unique in Israel, carefree Tel Aviv celebrates hedonism and a free lifestyle on a daily basis. More than just a city, it shows us the 'art de Vivre'!
As a pioneering, new city, built for new people, and the economic and cultural heart of the country, Tel Aviv is constantly pushing its own limits. Day or night, it grabs its residents and visitors with a pulse that never slows. In the heart of the Holy Land, both so close and so far from its neighbour Jerusalem, it is the city of all pleasures and freedoms. Round the clock, from beaches to bars to clubs, Tel Aviv makes every moment sublime. Sunny and festive, its walls inscribed with tags, graffiti, and posters all attest to a determination to live in peace and aspire to happiness. Whether on bike, scooter, skateboard or skates, life glides along during weekends that seem to go on all week.
In this Mediterranean city with a Californian atmosphere, the sun shines every day, and you can sunbathe year-round. From north to south, the beaches follow one another with their bars, restaurants, playgrounds and weightlifting parks, in an invitation to be carefree. The city never sleeps: at night, bars, clubs and other concert halls rustle until the early morning with Israeli pop, live jazz, rock, or electronica.
Like the rainbow-coloured Hotel Dan on its waterfront, Tel Aviv is a cosmopolitan metropolis. Germany, Russia and Romania, along with Poland, Iraq and Morocco are all represented in a joyful mix. From the northern, Ashkenazi neighbourhoods to the southern Yemeni area, all languages are spoken, some of which have been forgotten everywhere else: Yiddish, Ladino, Judeo-Arab... You can enjoy all kinds of cuisines, from falafel to sushi and Italian cured meats.
Yet the best part about Tel Aviv is the warmth and spontaneity of its inhabitants. Whether you're on the beach or a cafe terrace, take a few moments to meet them, they'll be sure to leave you loving their city.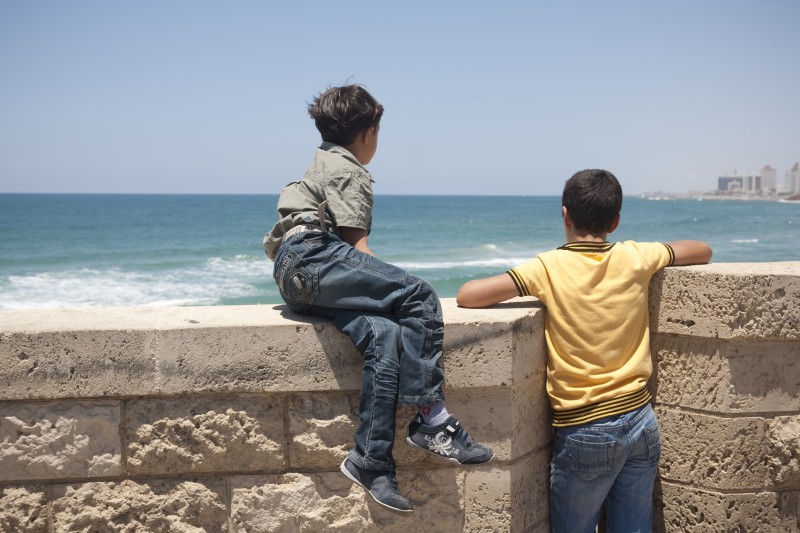 Marion Osmont
What to do in Tel Aviv : Secret Neighbourhoods
To the North
The old harbour is one of the most popular areas in the city: in the morning, joggers run there while listening to their iPods; in the afternoon, children show off their scootering skills, and at night, groups of friends float joyfully from bar to bar. Hayarkon Park has been the setting for spectacular concerts by the likes of Madonna and Leonard Cohen. North of Dizengoff, in the fashion district, you can cross paths with an uptown crowd walking groups of little dogs.
In the city centre
This is the most dynamic part of the city, where artists, ultra-orthodox Jews, same-sex couples, and the nouveau riche rub shoulders. This is where you'll find museums, theatres, opera and the Philharmonic. On Sheinkin Street, where The Bubble was filmed, trendy boutiques give way to bohemian cafés. The fountain by sculptor Yaacov Agam in Dizengoff Square is the symbol of the city.
To the south
Neve Tzedek, the oldest village-like neighbourhood in the city, renovated its ruined houses and opened art galleries, becoming a favourite spot for hipsters. Enjoy a drink at the refurbished Ottoman train station with its bars and shops. Even further south you'll find yourself in Florentine and Jaffa.
The Top 10 Reasons to love Tel Aviv
What to do in Tel Aviv: Cycling seaside from Jaffa to Hayarkon
Drinking iced coffee at an outdoor terrace
Enjoying the sunset in the lively harbour
Strolling around the city, creating your own route that follow the trail of tags and graffiti
Dancing till dawn in a Florentine bar
Watching a Philharmonic concert under the direction of Zubin Mehta
Roaming the Jaffa Flea Markets
Admiring the Bauhaus architecture of the white city
Riding the waves and showering on the beach