Mitzpe Ramon is a pleasant city; with its avenues lined with palm and eucalyptus trees, it is the ideal place to discover the Negev desert and the Nabatean incense route.
Located on the north bank of the Ramon crater, at an altitude of 2,600 feet, it is a new town, founded in 1950 to house the workers constructing Road 40, which links Beer Sheva to Eilat. Jewish immigrants from North Africa and Romania settled there in the 1960s. Since the 1990s, there has been an influx of neo-hippies and new agers, who have chosen it for its peaceful environment, conducive to spiritual life. Mitzpe Ramon is also home to the Black Hebrews, a 2,000 member community of African American descent who consider themselves descendants of the Israelites of the Bible. Nearby, the eroded Ramon crater, 1,600 feet deep and 6 miles wide by 25 miles long, is the largest in the world.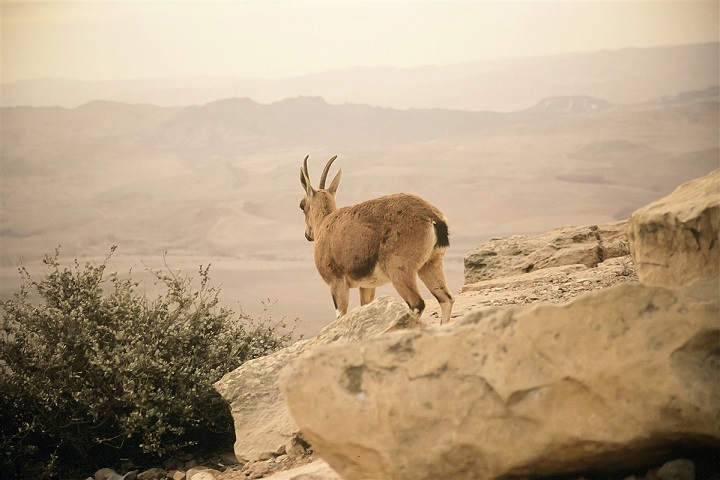 Getty Images/iStockphoto
Reasons to love Mitzpe

Ramon
Discovering the Ramon crater, but also exploring the big and small craters, which are just as spectacular
Enjoying the stunning landscapes of the Negev Desert
Visiting Nabataean archaeological sites
Admiring the rock paintings
Visiting a llama and alpaca farm
Observing the starry desert sky at the astronomical observatory.