Itinerary Highlights
Explore central Mandalay and spend a night staying with a friendly rural community who live nearby to learn more about their way of life
Help feed and bathe rescued elephants at an ethically admirable elephant sanctuary
Explore the remote villages on and around Inle Lake by longtail boat and canoe
Contact one of our Myanmar specialists + 44 (0) 20 3958 6120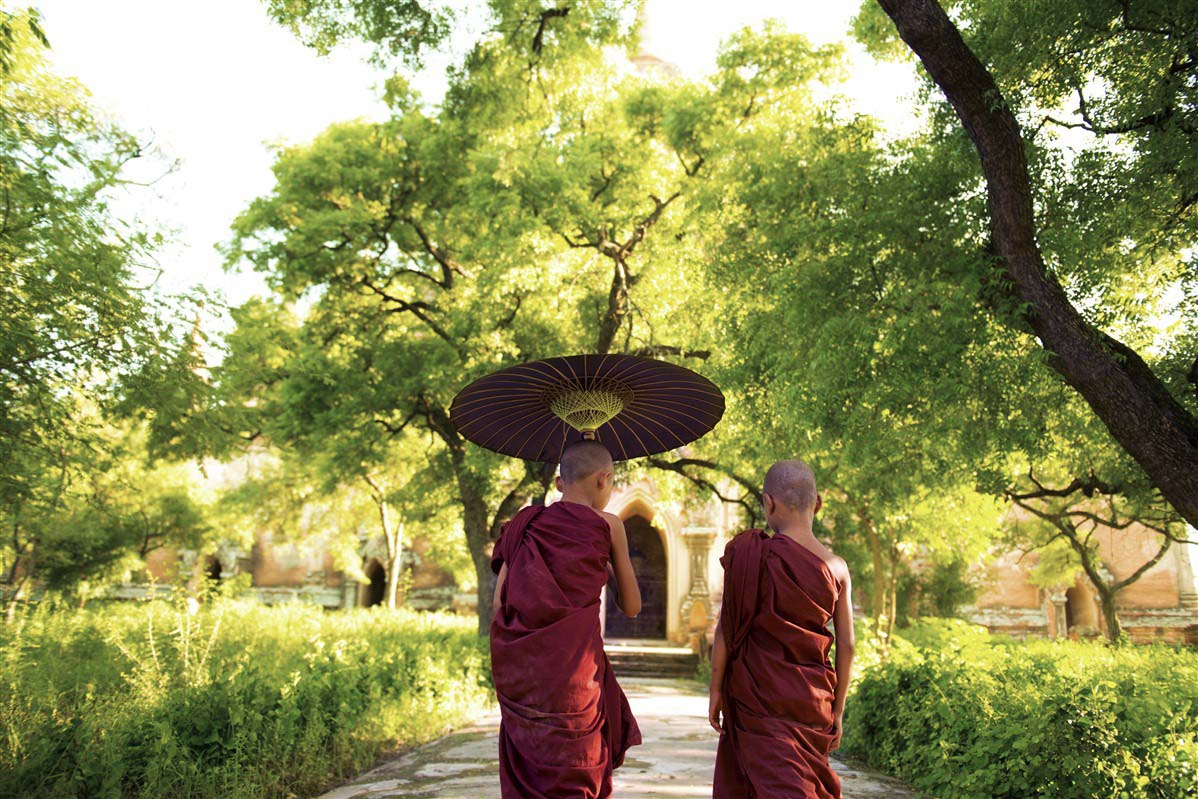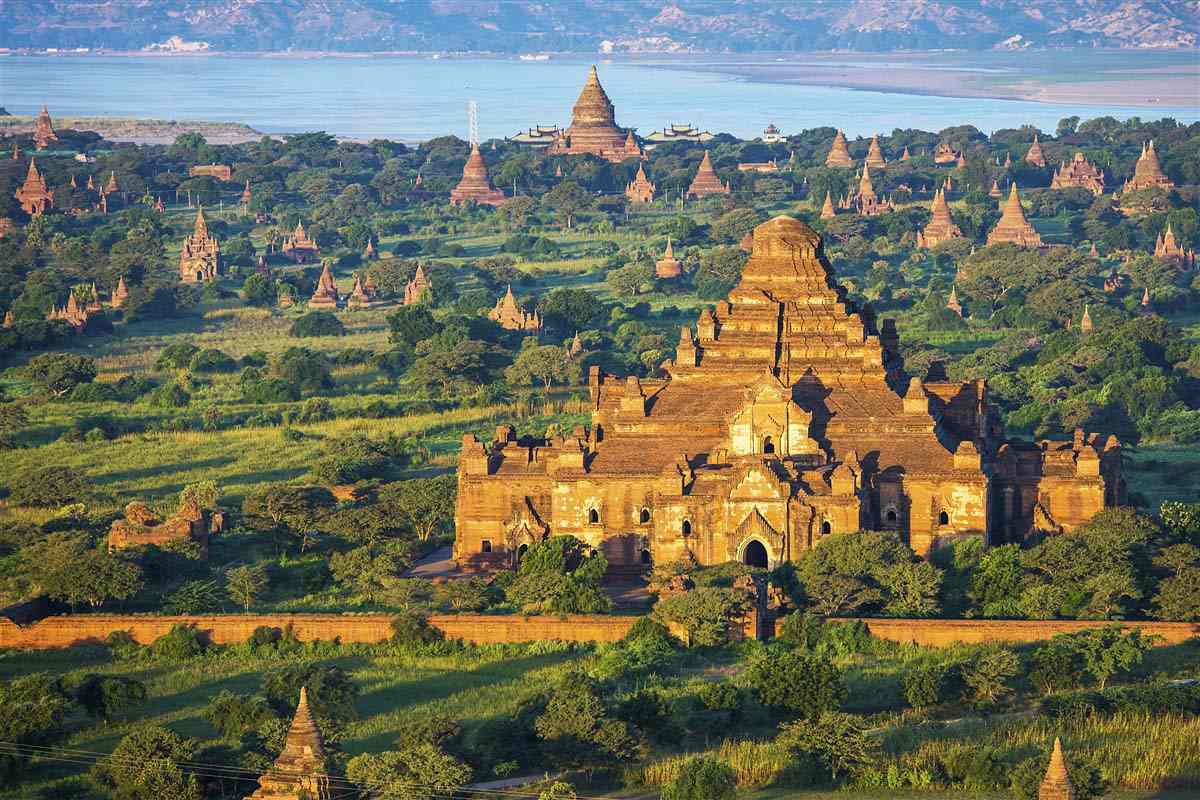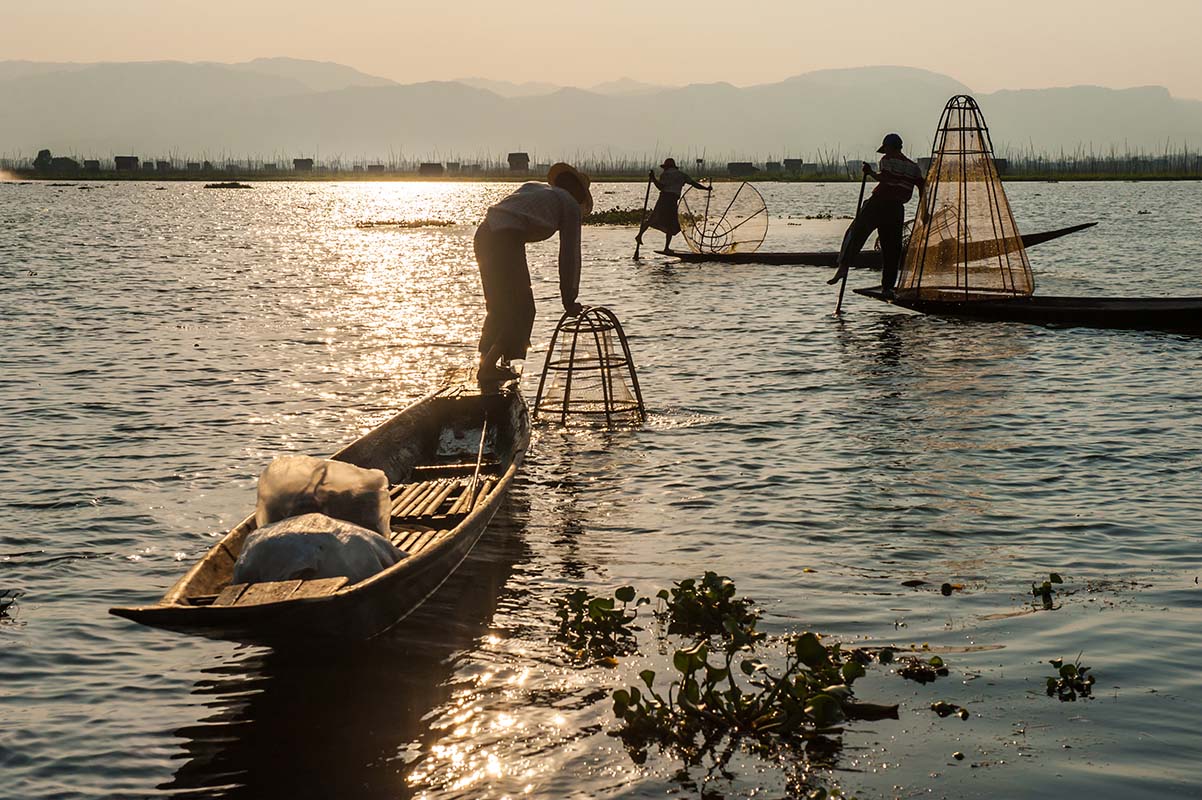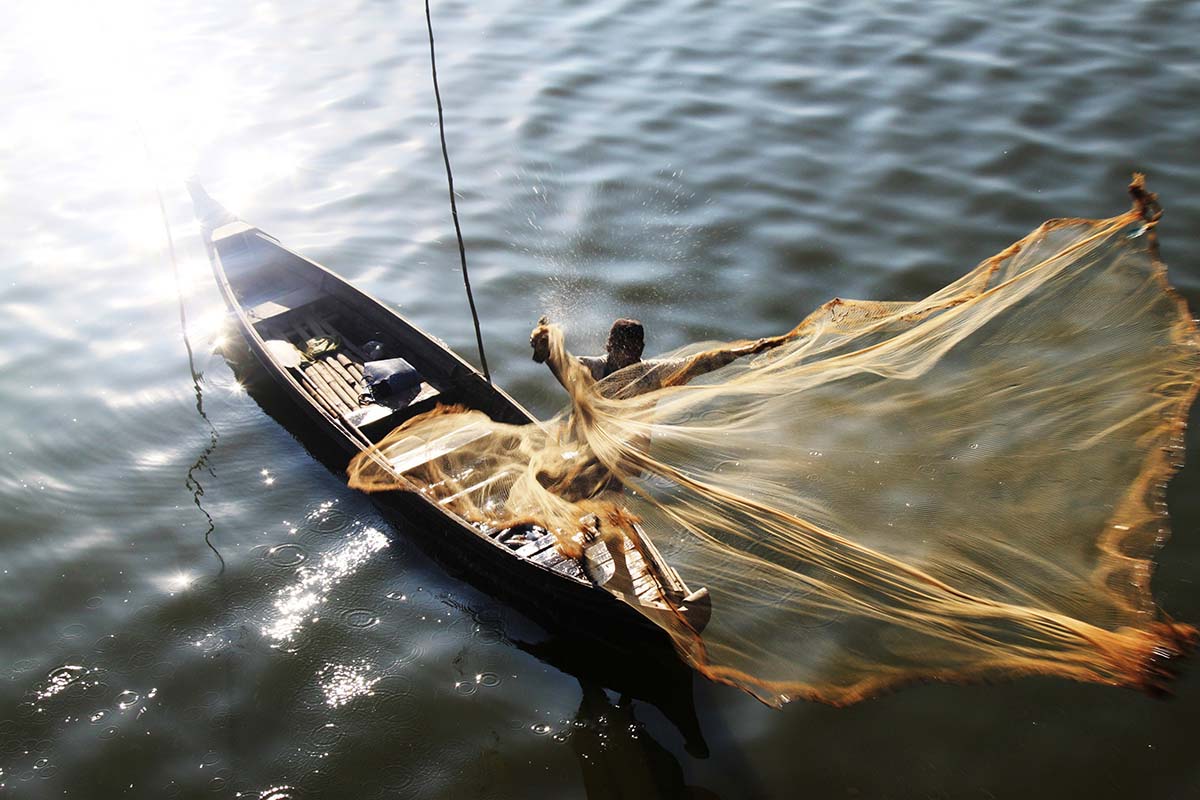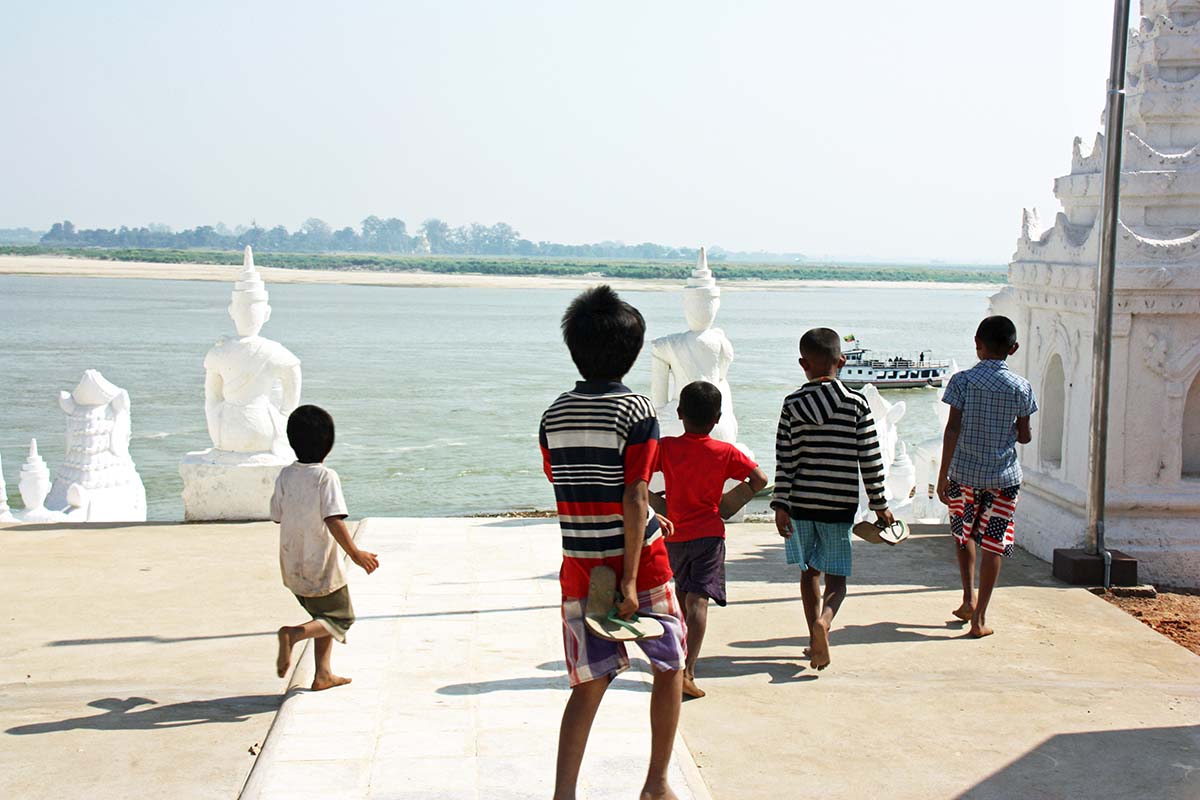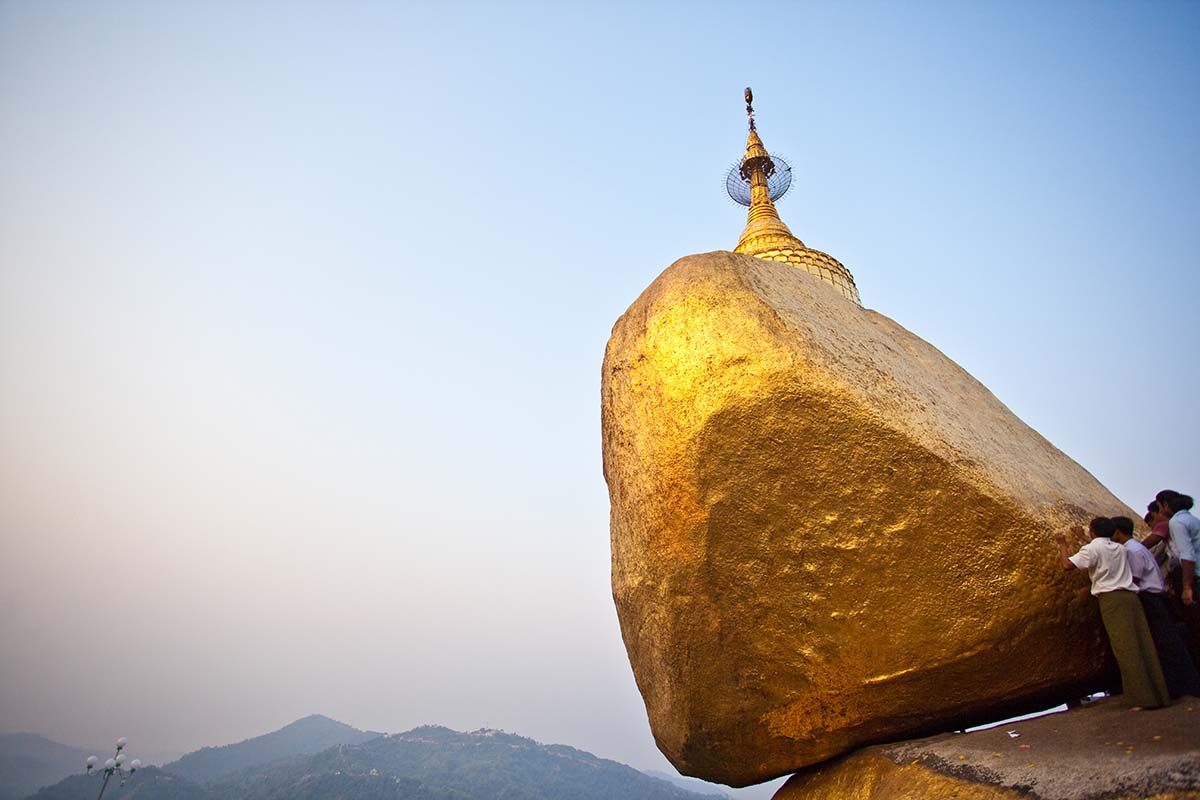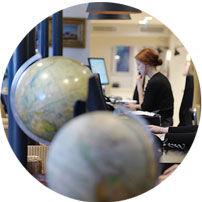 This 16-day trip to Myanmar will introduce the family to a completely different way of life with plenty of cultural activities as well as opportunities to see elephants and dolphins. An alternative to the more popular Thailand, Myanmar makes for a great alternative family holiday destination.
Route
Everything is 100% tailored to you
DAY 1
International Flight
Head to the airport this afternoon for your overnight connecting flight to Yangon in Myanmar. There are various airlines and routes you can take but we will recommend the one that suits your family best. Whichever routing you choose the flight time will be around 16 hours, so make sure the iPads are charged!
After a few hours travelling you'll land in Yangon to be met by one of our friendly ground team. They will help with your bags and transfer you to your city centre hotel.
It'll likely be getting towards evening by the time you've checked in, so freshen up and have supper before a well-earned bed.
After breakfast this morning you'll be met by a driver and transferred back to the airport for your short flight to Mandalay. The flight time is just an hour-and-a-half so you'll be landing in no time. You'll be met at the airport and taken straight into the city for a tour of the Royal Palace. The children will no doubt be raring to get exploring and your guide will keep them entertained with an educational and fun quiz that will see them running around looking for the visual, written and spoken answers, while Mum and Dad can learn the same information during a walk around.
There's time for lunch after the Royal Palace and then the fun continues with a guided tour of Mandalay's heritage sites. During the tour you will visit Kyauk Taw Gyi Pagoda to admire its huge marble Buddha, explore Shwe Nandaw Kyaung, the last remaining building from the Royal Palace, and visit Kuthodaw Pagoda, where more than 700 marble slabs are inscribed with Buddhist teachings, so earning it the nickname 'The World's largest book'.
Finally, the tour will finish with a walk (or race if the kids have anything to do with it!) up Mandalay Hill, where you can enjoy views of the city. After making your way back down, head to your hotel before going out for dinner.
Today your family will join a local guide for a tour of Mandalay's ancient capitals. Start with Sagaing, which is located on the other side of the Irrawaddy River. Here you'll visit Sagaing Hill, widely regarded as the religious centre of Myanmar thanks to its 1,000 meditation centres and 3,000 strong population of monks. After exploring the pagodas, move on to visit the nearby local market and a pottery village to get a taste of authentic local life.
The next stop is Ava, which was the capital between the 14th and 18th centuries. Travel by horse and carriage for a family-focused tour of the small villages and ruins of the Royal Palace and Fort. You can also stop for some lunch here.
The final stop in your ancient capital tour takes you to Amarapura, where you can visit a silk weaving workshop and walk across the iconic U Bein Bridge, a 200-year old and three-quarters of a mile long teak bridge. After your fill of exploring (and snapping one of the most photogenic places in a hugely photogenic country), head back to Mandalay in time for supper.
DAY 5
Voyage and Village Stay
Today you'll leave the luxuries of your hotel behind for a family adventure as you stay in remote Myit Kyan Gyi village with the local community, sleeping in authentic tents. But first, the day starts with a morning boat cruise. During the cruise you'll stop to learn about the local bamboo hat weaving, and then for lunch, all the while learning about the Irrawaddy dolphins who can often be spotted in this area. As you cruise towards Myit Kyan Gyi you should hopefully spot a dolphin or two for yourselves.
When you arrive, meet the locals and then you and the children can spend a few hours swimming, playing rattan ball games or simply enjoying the sunset. Dinner will then be hosted by the community and you'll have the opportunity to listen to stories told by the village elders.
DAY 6
River Cruise and Village Life
Start today bright and early to get up and head out on the water with a local fisherman. As you cruise along, watch the sunrise and look out for more dolphins playing before enjoying breakfast on the boat. Then the family can learn how to throw out a cast-net and hear how some of the local fishermen have developed a very special relationship with the local dolphin community - with man and dolphins working in cooperation, the dolphins helping to drive shoals of fish towards the fishermen's nets. With any luck you'll see this special cooperation in action.
Back on dry land you'll have a few more hours to spend learning more about local village life and helping with their daily tasks (such as planting or picking peanuts) before lunch and farewells.
After you leave the village your guide will take you on a stroll into the Sacred Forest and then drive you back to Mandalay where you'll have the rest of the afternoon at leisure.
DAY 7
To Bagan and Mount Popa
It's another early start today as you are transferred to the airport to make the very short (half-an-hour) flight to Bagan. When you land your guide will be waiting to take you to see Mount Popa, a 5,000ft tall, flat-topped, extinct volcano. Mount Popa is believed to be the home of the nats, 37 guardian spirits worshipped by the Myanmar people, and as such this is a very sacred place. Your guide will fill you in on more of the history and myths as the family make your way to the summit, from where there are fantastic views.
The Mount Popa visit should have helped work up an appetite, so head to the village of Shwe Hlaing for lunch and to learn more about the palm trees which the villagers famously use to produce all manner of things.
The tour will end as your guide drops you in Bagan at your new hotel. Head out for dinner from here and if you need any restaurant suggestions, ask our Concierge who will be happy to help.
Today is all about getting to grips with the city of Bagan, via a fun-filled electric bike treasure hunt that will keep the whole family entertained. The aim of the hunt is to work together using the e-bikes, maps and easy GPS coordinates provided to find the 'lost letters' that will lead to clues about the whereabouts of the next destination. Combining all the letters will spell out the winning word, which will eventually lead the team to the final stop where prizes for all the family will be waiting.
To keep energised during the adventure, enjoy a delicious local lunch at one of Bagan's best vegetarian restaurants, with a beautiful setting by the temples. There will also be drink stops at a village and riverside garden in the morning to help keep cool.
At each of the stops the knowledgeable guide can explain all about Bagan's history to make this not only a fun adventure for the children but also a great learning activity. The children are in charge of the route but the guide can provide a few tips whenever necessary to set the family on the right course. Don't expect too much help though!
When you've completed the hunt and found your treasure, the rest of the afternoon is yours to spend celebrating as you please.
Get ready for some cycling fun today as you enjoy a cycling tour to Pakokku, which is accessed via a boat across the Irrawaddy River. Once on dry land the cycling tour will take in Myitche village market, a rattan (cane) workshop and pass various farms and villages on the way to Pakokku. When you arrive in Pakokku itself you can stop for lunch and then get off the bikes to enjoy a gentle private two-hour boat trip along the river. Enjoy views of the paths you will have cycled that morning and then see the temples of Bagan come into focus just before you dock and head back into the city for the evening.
DAY 10
Elephant Adventures
Today is a seriously fun-filled day that should be a highlight of the whole family's trip. Start the adventure with a transfer to the airport and then a 40-minute flight to Heho, where you'll be met by a guide. You'll then be driven an hour and a half from Heho to the Green Hill Valley Elephant Camp, where the fun really begins. During the hours you spend at the camp you'll all be able to meet and feed the resident elephants, and then join them for their daily bath in a natural pool just on the edge of the forested area. As well as having fun meeting and playing with these beautiful gentle giants you will all learn more about the work being done to look after them and their natural habitat and can even help do your bit by planting a tree in the dedicated reforestation area.
After some lunch surrounded by the elephants, say goodbye to your new friends and then join your driver to make the two-and-a-half-hour journey to Inle Lake, where you'll be staying tonight.
Wake up to views of the beautiful Inle Lake today and get ready for a full day tour of the lake and its surrounding areas. Board a private longtail boat with the children and head first to the morning market, where you'll see the locals buying and trading goods from all over the shores. Next continue across the lake, past the stilted lake houses and floating gardens as you keep an eye out for the fisherman who use an iconic leg-rowing technique to propel their boats while they fish.
You'll then stop to visit Phaung Daw Oo Pagoda, where you can get out of the boat to climb to the top of the pagoda and learn more about its significance from your guide. The next stop after this is at a weaving workshop in a nearby village where you can also stop for lunch.
Continue the cruising after lunch with stops at another village for a stroll and at Inthar Heritage House where you can learn more about the heritage of the lake-dwelling locals. Finally, make your way back to your hotel for the evening.
This morning your guide will take the family to the village of Nyaung Shwe. There are numerous sites to visit over the course of a morning exploring, and you can then stop in one of the local restaurants for lunch. This afternoon set off across the lake and head for Ywama village. Here you will transfer out of the longtail boat and into canoes to spend half an hour navigating along the winding waterways that make up the village 'streets' with a local canoe guide. After your canoe tour, go ashore and visit some of the local village industries to get a better insight into what life is like here. This is a really fascinating way to teach the children about the different ways of life in the world and will be just as enlightening for Mum and Dad too.
After your tour there will then be time to do a little more canoeing before its's time to say goodbye to the villagers and make your way back to your hotel via motorboat.
Your family holiday in Myanmar comes full circle today as you make your way back to Yangon for a final few days of fun before heading home. The journey involves a flight of just over an hour from Heho, and when you land a member of our team will be waiting to meet you. From the airport you'll head straight out to do some exploring with your guide, starting at a local restaurant for lunch. After refuelling you will then make your way to 'Amazing Grace' in Yankin Township, a social enterprise training people with hearing and physical disabilities to make handmade fashion accessories using recycled materials. Learn about the business' social mission before getting hands on to take part in an hour-long child friendly crafts workshop led by one of the trainers.
Following the workshop, say goodbye to your hosts and head off armed with your souvenirs. Your next stop is at Htwe Oo Myanmar for a traditional puppet show. Puppet theatres are an important tradition in Myanmar culture and this theatre helps preserve the tradition by creating job opportunities for young puppeteers from universities in Yangon and Mandalay, as well as offering financial and medical assistance to older puppeteers. After watching the show there will be some time for the children to learn how to pull the strings themselves.
After a busy day you can then all head out for dinner and to your hotel in Yangon city centre for a good night's sleep.
As it's your last day we'll pack it full of fun activities to make sure it's one you remember. Meet your guide at your hotel and set off to see the main sites in the city. These include Shwedagon Pagoda, the 'monks' market', Mahawizaya Temple, Bogyoke Market and Kandawgyi Park where you can stop for lunch. During the morning your guide will make sure all of the stops keep the children entertained and the info and activities will all be family focused as well as educational. For example, at Bogyoke Market you can all dress in a longyi (a traditional sarong-like skirt worn by men and women in Myanmar) which will no doubt cause lots of laughter.
After your lunch in Kandawgyi Park you will then return downtown for a wander around and a stop at Shwe Pa Zun, a popular sweet shop which sells an array of homemade treats. On a sugar and holiday high the day will then come to a close with a final dinner.
Sadly the holiday fun has to come to an end and it's time to make your way home. The journey begins this afternoon with a transfer to the airport where you can all check in for your connecting flights to London.
As with the way out there are multiple airlines and routings but whichever you have chosen will take around 16 hours.
After spending the night in the air you'll land back in London early this morning.
A Rough Idea of Price
Dependent on season, accommodation and activities
The estimated cost for this trip is £2,980 to £3,970 per person. The final cost of the trip depends on the way we tailor it especially for you. The final cost varies according to several factors, which include the level of service, length of trip and advance booking time. The exact price will be provided on your personalised quote. The average price for this trip is £3,310 per person.
A few of the benefits of travelling with us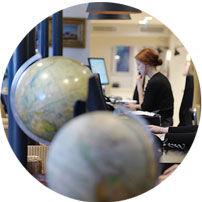 Get in touch
Our experts have the inside track on the destinations they sell and will tailor-make a holiday to your unique requirements.
Contact one of our Myanmar specialists