Itinerary Highlights
Spend time on a safari-style adventure, tracking wild bison
Get an in depth view of the program seeking to rewild the Southern Carpathians and how that is benefitting local communities
Camp out under the stars, in between bison tracking and hikes
For some cultural immersion, visit Sibiu, touring the city's ancient streets with a guide
Tour the medieval city of Sighisoara
Visit a local family to see how they live off the land
Enjoy a morning with a traditional beekeeper, to see how he is keeping his craft alive
Visit the Saxon village of Viscri
Go hiking in Piatra Craiului National Park
Spend a morning in the traditional Transylvanian village of Cincsor
Contact one of our Romania specialists + 44 (0) 20 3958 6120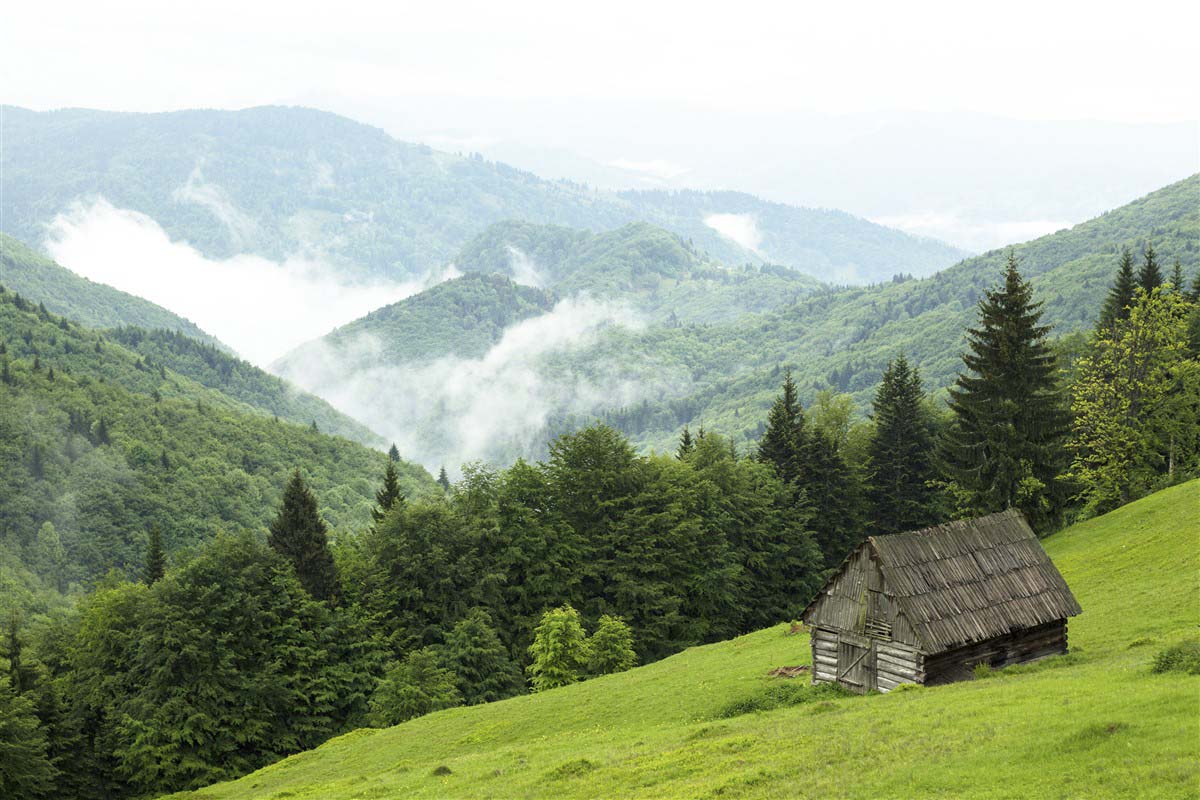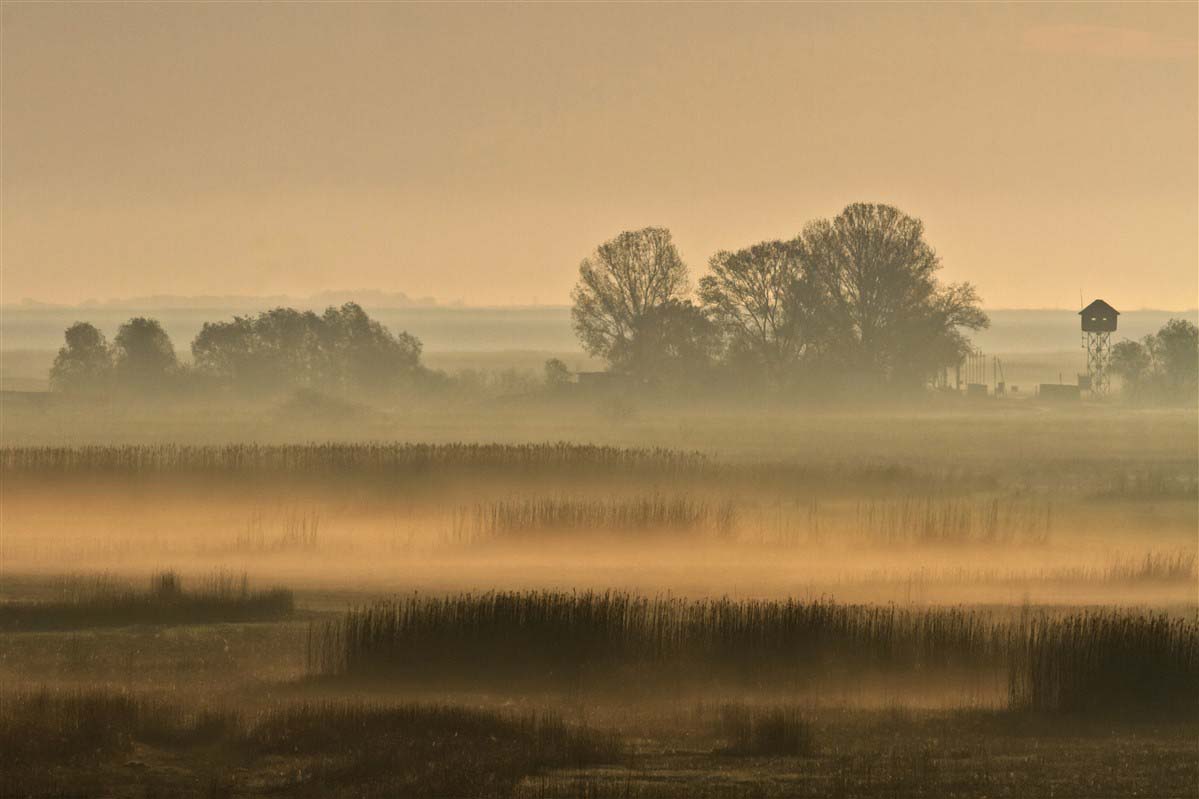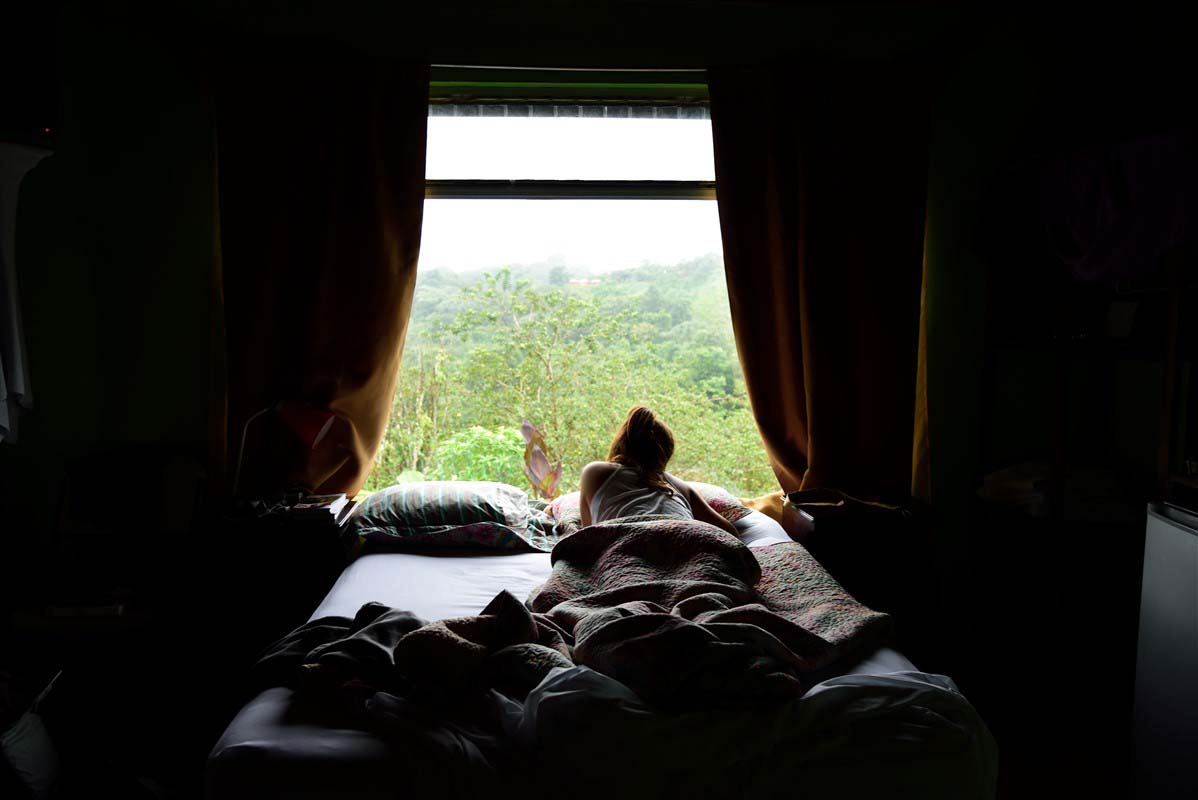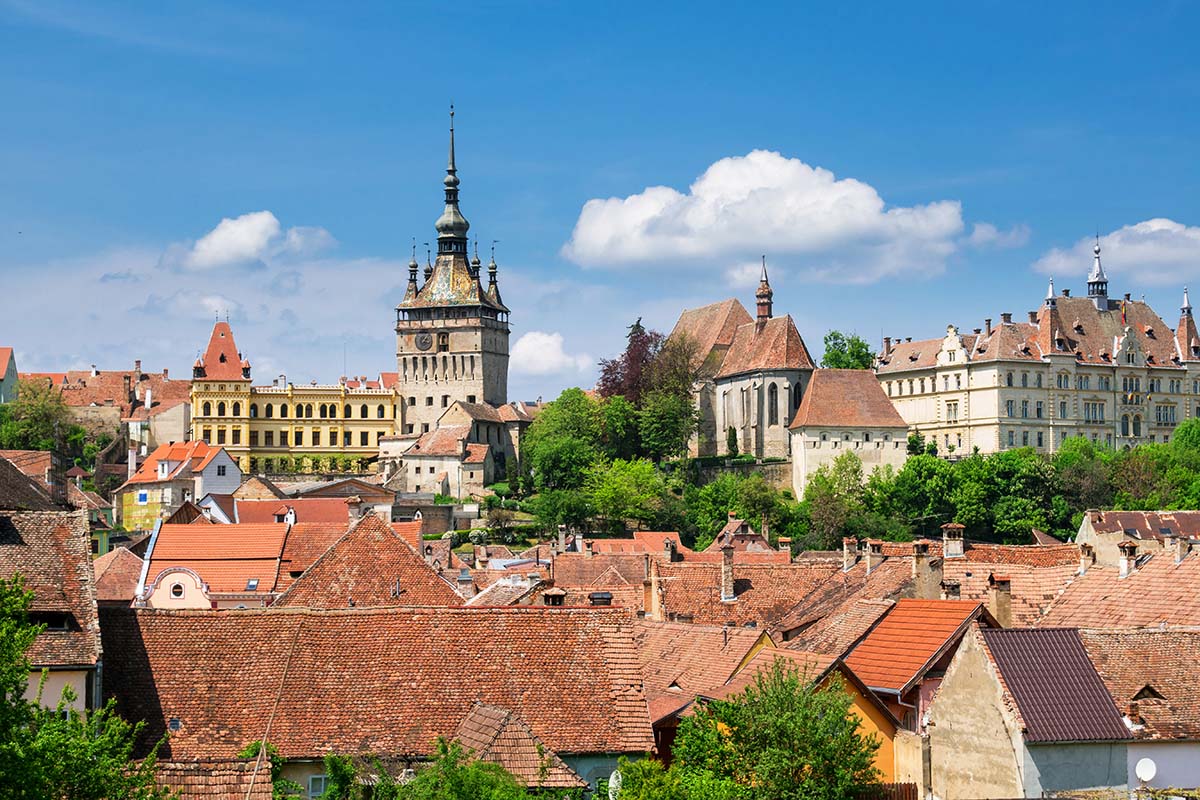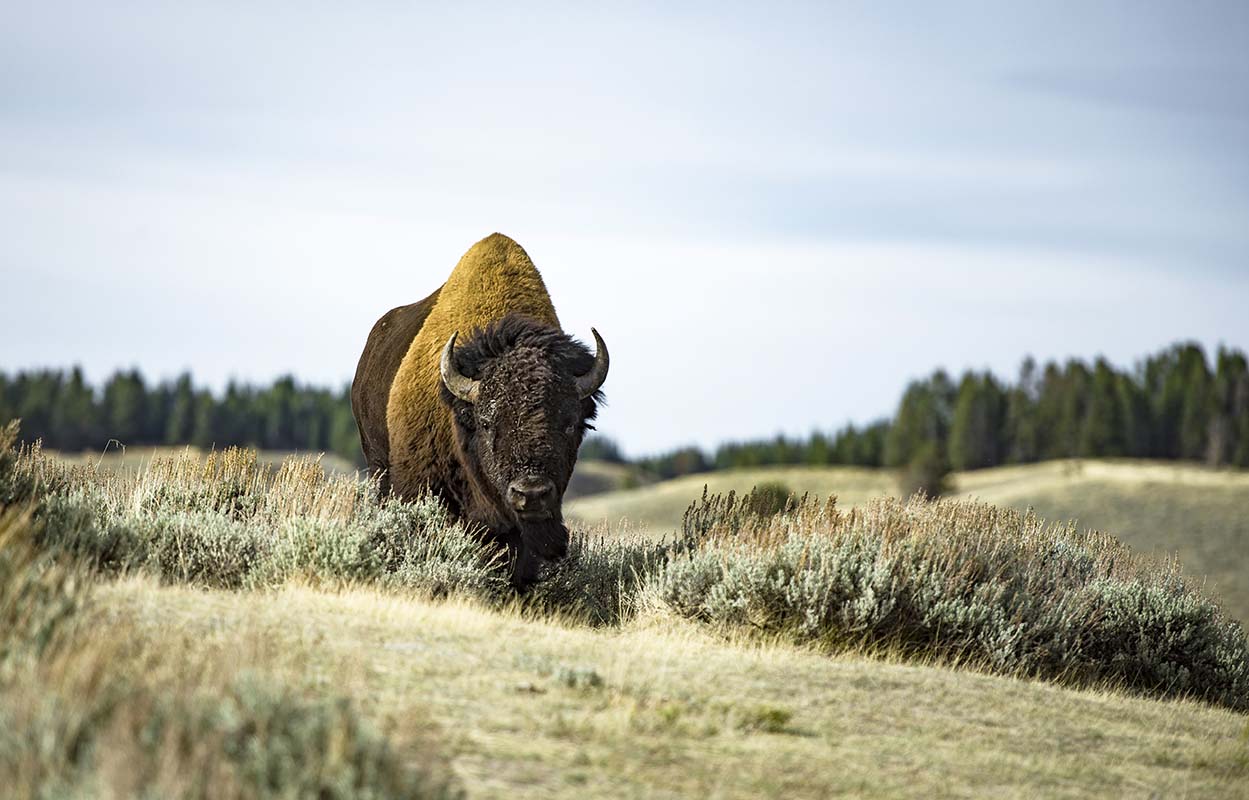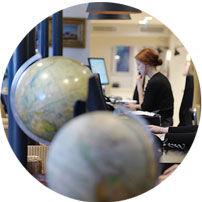 This ten-day day Transylvanian Wildlife and Cultural Adventure sees you explore the wilds of Transylvania, for an immersion into the country's culture, hiking and wildlife. Camp-out while tracking wild bison, visit fortified Saxon villages, hike in glorious national parks - learning more about the past and present of this beguiling region.
Route
Everything is 100% tailored to you
Pack your bags, because today your rewilding in Romania trip, including a bison safari, begins with an early morning flight from London to Timisoara. The flight takes just under three hours, so you'll have time to read up on this admirable rewilding project before landing in Timisoara in western Romania at lunchtime. Once you have landed in Romania you'll be met by your driver for your transfer to the village of Armenis, which takes two hours. Once you have arrived, your guide will meet you for a short presentation introducing you to the next few days before you sit down to a delicious dinner.
DAY 2
Bison Tracking Begins
Following a delicious breakfast, hop into a 4x4 for an hour's drive to Bison Hillock base camp. Once you have arrived, settle into the camp before you start exploring the area. You'll begin with an orientation, learning about the re-introduction of bison into the area. Once widespread across Europe, wild European bison were driven to extinction through hunting and habitat loss in the early twentieth century. In 2014 a programme, spearheaded by Rewilding Europe and World Wide Fund for Nature (WWF) Romania, began a bison reintroduction programme - the largest ever attempted in Europe - in the Southern Carpathians, an area where bison have been absent for 200 years. The programme's goal is to use nature, with a particular focus on bison, to boost socio-economic development in local communities in the Southern Carpathians. After finding out about the programme, you'll enjoy lunch before the afternoon's activities.
This afternoon, it's time to head into the wild with your guide on the hunt for bison tracks and signs. Tipping the scales at 1,400lbs and standing 6ft tall, you might think bison would be easy to spot, but their ability to melt into the forest, disappearing into their leafy world, makes finding them more challenging. Today you'll be learning to track Europe's largest mammals.
After the afternoon's hike and introduction to the region, supper in camp will be a welcome chance to refuel and talk about the excitement of the day.
DAY 3
Bison Tracking and Camp Sleep Out
After breakfast in camp, pull on your hiking boots and get ready for a morning of bison tracking on your rewilding in Romania trip. The Southern Carpathians are home to some of Europe's most dramatic wilderness landscapes, and today you'll be roaming these wild lands, which are home to wildlife from wolves and brown bears to wild boar and red deer. Rugged mountains, forests and winding rivers frame this unforgettable day.
When you finally encounter the herd of bison - grazing, their tails metronomically swishing flies away, you'll see their tassels of shaggy fur, powerful shoulders and small, gentle black eyes. Their brunette-furred heads rove the thyme-infused meadows in search of food, as they progress through their wild world. Take some time to appreciate these incredible animals in their rightful home, a moment that makes the importance of their reintroduction even more significant.
Head back to camp for lunch and to prepare your sleep-out food, packing up the equipment ready for this evening's camp out. Time for another hike this afternoon, as you make your way to your sleep-out spot. Deep in the wild you'll set up camp, which includes collecting firewood and preparing fires for the evening. As the sun starts to sink in the sky, it's time to light the fires and to gather round for supper. You'll be camping out under the stars this evening, listening to the sounds of the forest, the wind rustling through the leaves and animal calls echoing through the trees.
DAY 4
More Bison Tracking and Camp Moments
After waking in the wildness, you have a campfire cooked breakfast waiting for you this morning, on your rewilding in Romania trip. You have another chance to head out in search of bison today, the trek will take around four hours in total and hopefully you will stumble across another herd of these majestic animals.
Hiking back into the camp, where lunch will be waiting for you, take the chance to rest and relax after the activity of the last few days. You have the afternoon to yourself, to spend around the camp, enjoying the peaceful silence of your surroundings, before departing for a local village and guesthouse, which will be your home for the evening. Warm and welcoming, you will be greeted with a delicious home-style meal after a couple of days the campfire fare.
Today, your rewilding in Romania trip takes a turn towards Transylvania to experience another fascinating part of the country. You'll be collected after breakfast and transferred to Sibiu. The drive takes just under three hours. Known for the Germanic architecture in the city's old town, Sibiu is a legacy of Romania's 12th century Saxon settlers. Circling the city are the remains of medieval walls and towers, including the 13th century Council Tower. Exploring the city with your guide, you have the chance to visit the medieval fortifications and to wander the ancient streets. Stroll under the Footway Ramp, which was built in the 14th century to connect the upper and lower parts of the city, cross the Bridge of Lies - the oldest cast-iron bridge in Romania - and visit both the Evangelical Cathedral and the Orthodox Cathedral for a glimpse of different architectural styles of the city. If you are an art lover, you could also visit the Brukenthal museum, a 200-year-old museum with European, old and contemporary Romanian art, as well as a pharmacy section, a hunting section and a history department. You may want to finish the day with a climb up the clock tower, for a panoramic view of the city, before heading to your delightful hotel for the evening.
DAY 6
Tour of Sighisoara and Visit to a Local Household
This morning it's time to travel back in time during a visit to the UNESCO World Heritage site and one of the few medieval citadels that is still inhabited: Sighisoara. After an hour-and-a-half drive, you will be spending the morning visiting the incredible and ancient fortified church, along with its Clock Tower, covered stairs and guild towers. After your church wanderings this morning it's time to see how local people are living in harmony with the land, during a visit to a local family who grow organic herbs and spices. In their search for a simpler life, this family now grow dry and medicinal plants, which they then package to sell as teas and infusions. Sit with them, finding out more about their wealth of knowledge when it comes to plants, nature and the benefits of living a life in sync with nature's natural cycles.
After lunch with them, chatting and discovering more about their fantastic garden, it's time to head back to your hotel for an afternoon to yourself and a delicious supper.
Today, on your Transylvanian wildlife and cultural adventure, you have the day to yourself to spend as you wish. There are lots of activities that we can suggest, that you can enjoy with your private guide. From hiking to Biertan, which is the oldest UNESCO site in Transylvania - famous for its 15th century wooden alter and Prison Tower, to seeing Nou Sasesc and Malancrav - frescos in the fortified church. You could go exploring other the Saxon villages, or for a more active adventure - go riding in Apos.
DAY 8
Beekeeping in Crit and Exploring Viscri
This morning on your rewilding in Romania trip, your private transfer will whisk you away to Crit, a drive that will take about 30 minutes. You'll be heading towards the home of a local beekeeper - who happens to provide honey to the British Royal Household. Passionate about his craft, spend some time with him as he shows you the ropes of traditional beekeeping, from wonderful creatures themselves, to the delicious product, that they produce.
You'll move from bees onto Viscri, which is only 20 minutes away. The most visited village in Transylvania, it is populated by Saxons, Romanians and Romany gypsies and is brimming with ancient sites and historic moments. Take some time exploring the streets and peering into its UNESCO-listed fortified church. You could also visit other fortified villages in the surrounding villages and meet local people. If you would prefer a more physical activity this afternoon, you could go hiking through the meadows and forests that surround the village. Alternatively, you could visit the local blacksmith, to learn more about working iron, or visit the local-tile maker, to see how he works with clay. There is also the opportunity to book a session with the local furniture painter, we can also arrange for you to have lunch with a local Saxon lady, for a taste of authentic Transylvanian food.
A local Guesthouse will be your home for the next two nights. Set in a unique place, the house is the perfect starting point for numerous hiking routes, you can even walk out to a bat cave, should you wish to see these fascinating flying mammals before settling down for the night.
DAY 9
Hiking in Piatru Craiului National Park
Make sure you have a hearty breakfast this morning, because today you'll be going for a beautiful hike in the gorgeous gorges of the Piatru Craiului National Park, part of the Carpathian mountain range and a region still home to bears, lynx and wolves, so very much not in need of rewilding. The guided hike takes around eight hours, including plenty of stops to admire the views, and including lunch in a lodge en route, but we can adapt the difficulty of the route should you want to make it more or less challenging. Come the afternoon you will have the opportunity to put your feet up in a well camouflaged hide in the hope of seeing some of the region's brown bears.
This evening return to your guesthouse for a well-earned supper.
Sadly today marks the end of you Transylvanian wildlife and cultural adventure. After breakfast it's time to hop into the car to drive back towards Sibiu for your evening flight home. An hour into your drive, heading southeast, you'll pass the lovely Transylvanian village of Ciscor, which is the perfect place to stop off for a gourmet lunch in a beautiful guesthouse. While you are in Ciscor, be sure to have a glass of Romanian wine, in the flower garden of the guesthouse. Alternatively, try their great turmeric lemonade - a refreshing, must have when you are in Ciscor. For one last dose of culture, stop off to visit an organisation in Cincu, which is close to Ciscor. You'll be stopping in to see this network of artisans and creatives, who are dedicated to safeguarding, cultivating, developing and integrating Romanian heritage crafts and skills into daily life.
Another hour in the car will get you to the airport in Sibiu, in time for your evening flight to London. You will be in the air for about three hours, so there will be some time to get some sleep, or look through some of your amazing holiday snaps before landing late this evening.
A Rough Idea of Price
Dependent on season, accommodation and activities
The estimated cost for this trip is £3,820 to £5,395 per person. The final cost of the trip depends on the way we tailor it especially for you. The final cost varies according to several factors, which include the level of service, length of trip and advance booking time. The exact price will be provided on your personalised quote. The average price for this trip is £4,495 per person.
A few of the benefits of travelling with us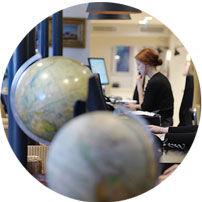 Get in touch
Our experts have the inside track on the destinations they sell and will tailor-make a holiday to your unique requirements.
Contact one of our Romania specialists