Itinerary Highlights
Three-day private tented safari with an expert guide to teach your young ones about life in the bush
Learn bushcraft skills and crafts as well as the body language of the wide range of animals on your frequent game drives and walking safaris
Stay in a luxurious camp in the heart of the Okavango's rich waterways, complete with canoe-based game spotting and a chance to view some of Africa's incredible birdlife
Meet the meerkats and their compatriots at the Makgadikgadi Pans in the Kalahari Desert and even go quad biking in the salt pans before spending the night under the stars.
Contact one of our Botswana specialists + 44 (0) 20 3958 6120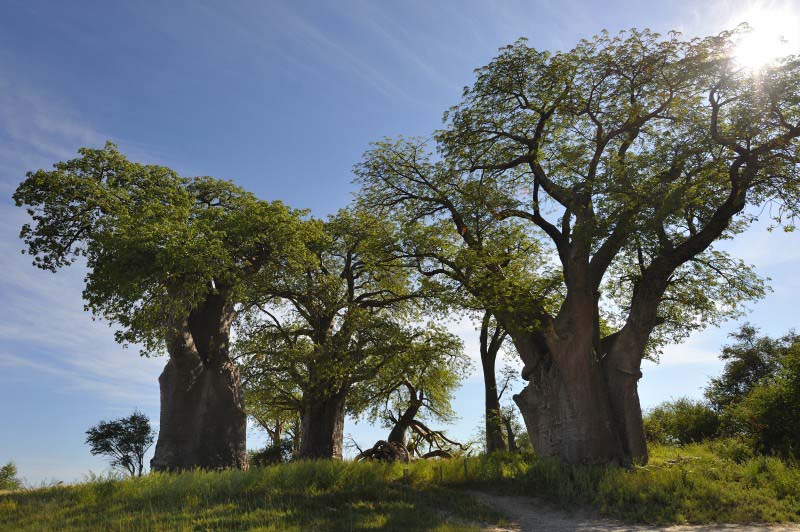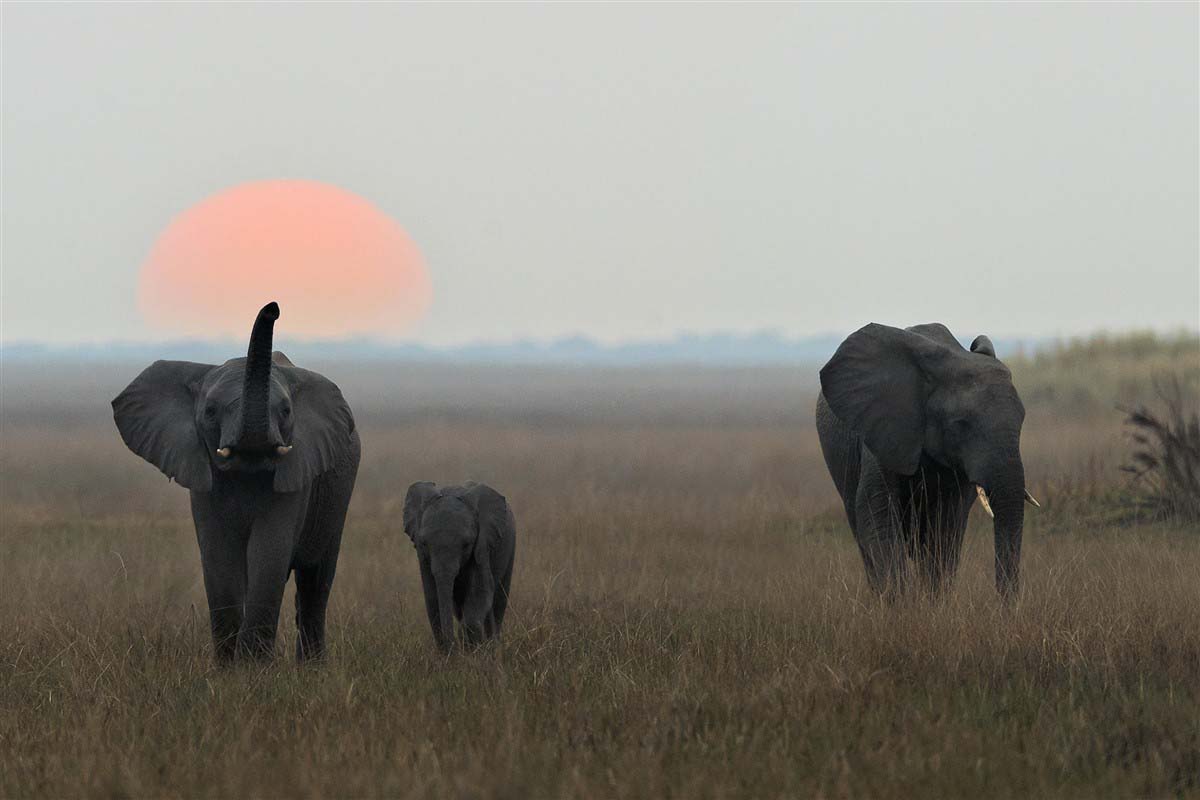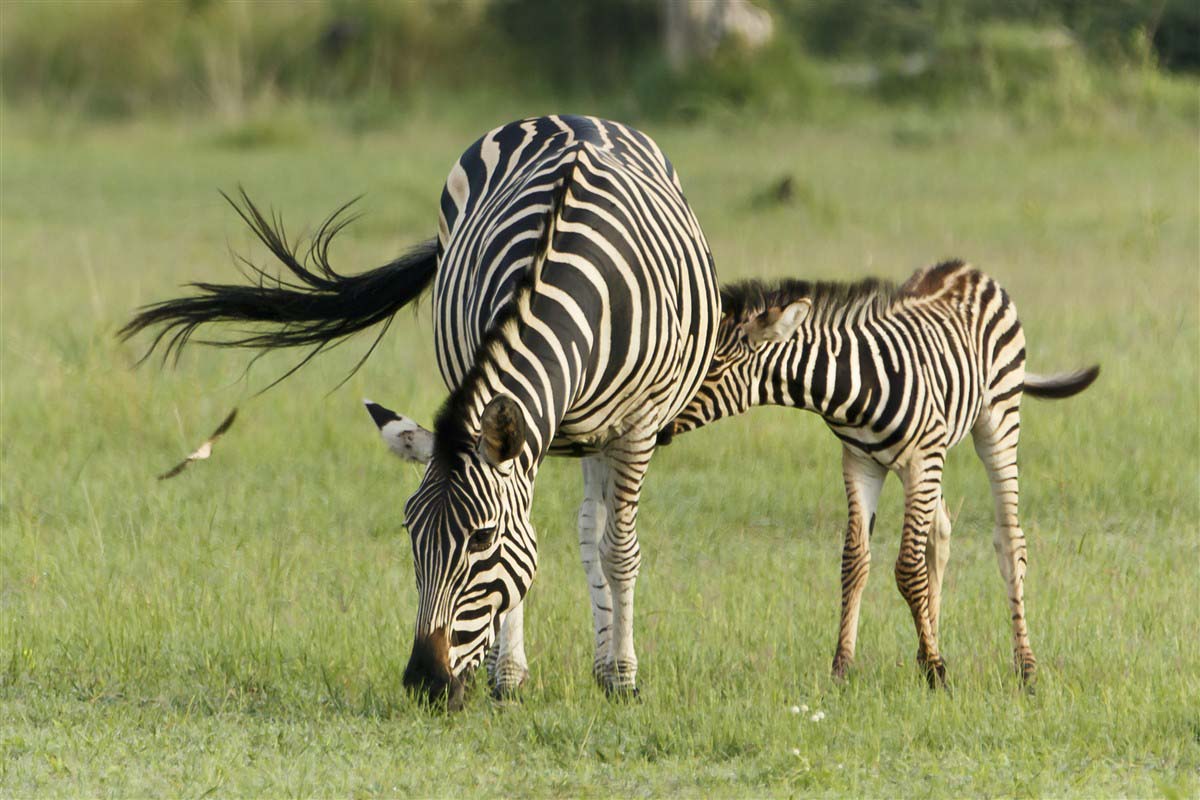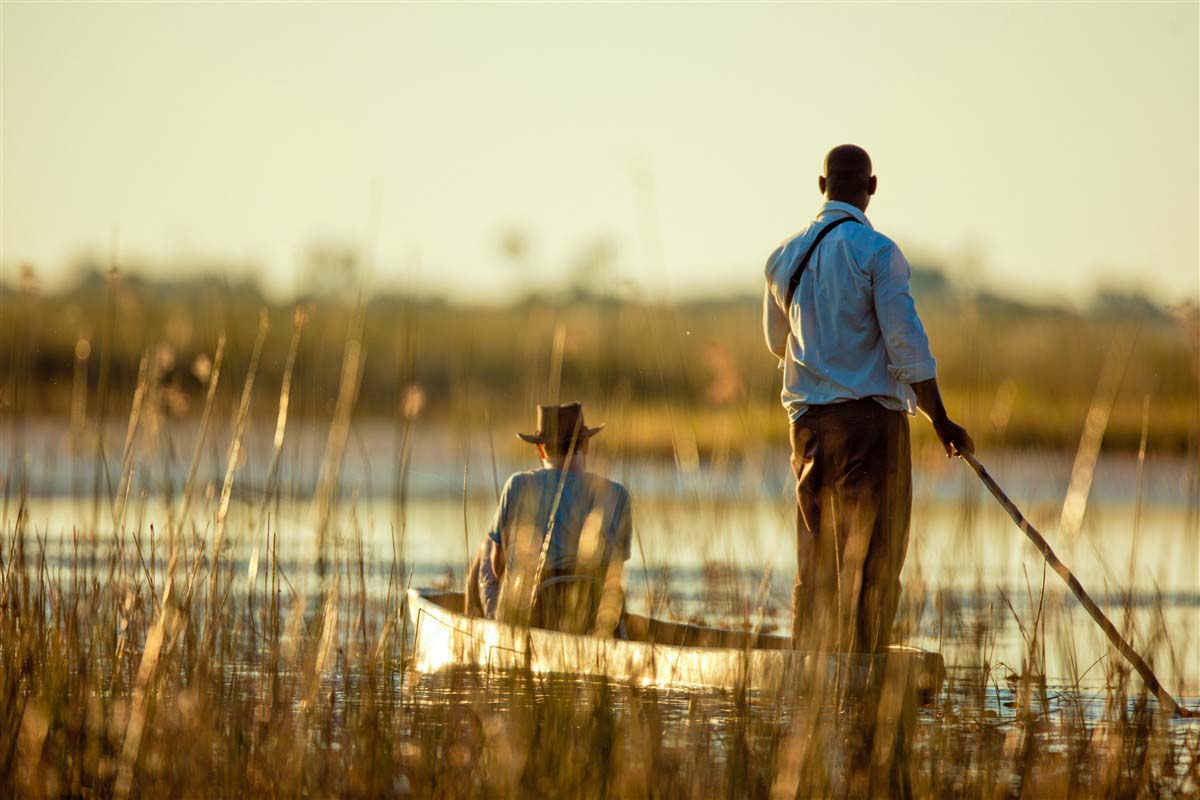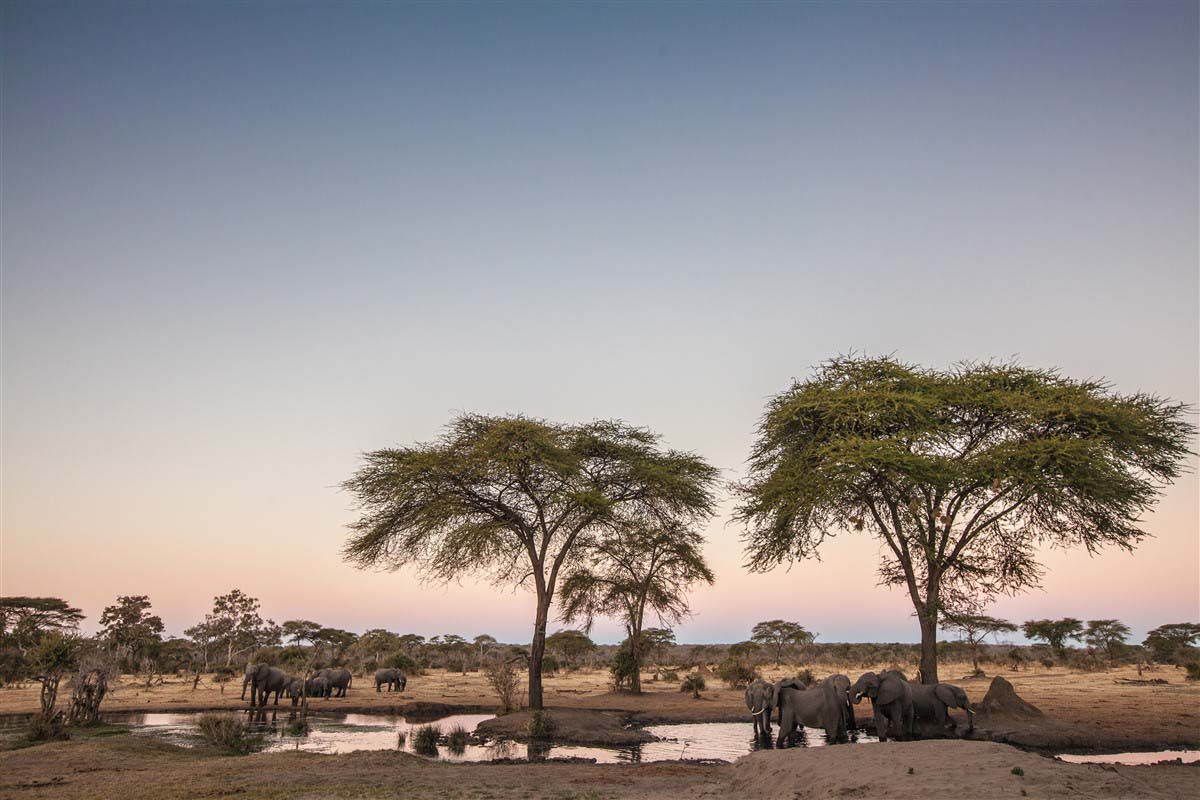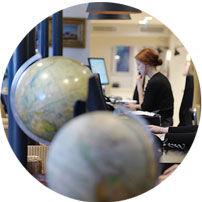 For young wildlife enthusiasts, there can be no better way to take your first steps into the bush than under the expert guidance of our safari specialists in this family-friendly Botswana itinerary. Enlightening, exhilarating and enormous fun, it's a holiday experience none of you will ever forget.
Route
Everything is 100% tailored to you
Don't be daunted by the 11-hour(ish) direct flight to Johannesburg - travelling overnight means there's a good chance everyone will get some sleep en route and with only two hours' time difference, jet lag won't be an issue. The children will have plenty to occupy them with our Sharky and George packs and a handy iPad is a trusty back-up tool.
After the overnight flight into Johannesburg, transfer across to the much shorter (just one and a half hour) flight onward to Maun in Botswana and then the most eagerly anticipated leg of your outbound journey: a 25-minute flight in a light aircraft across the parched Kalahari Desert to the magnificent oasis that is the Okavango. Finally it's a fun drive, by open 4x4 safari vehicle, to your wonderful private camp, where a cool, refreshing drink and a welcome light lunch await. The beaming smiles of the camp staff express genuine delight in being able to share this very special place with their guests.
This afternoon the family will enjoy an introduction to bushcraft on a short walk with your knowledgeable guide to help you tune into the extraordinary sights, sounds and smells of the bush animals as they venture out in the cooler evening air.
On return to camp, revel in the novelty of a surprisingly effective, piping hot bucket shower under the stars, followed by a mouth-watering candle-lit dinner. Heads may be nodding by this stage but the children can still admire the star-studded southern sky before climbing into their comfy beds in your spacious tents for the sweetest of dreams.
Any safari worth its salt makes the most of the key time before daybreak. A gentle wake-up call is followed by a cup of steaming coffee/hot chocolate and a light fireside breakfast before you head out on foot into the bush. It might be vultures circling nearby or an unusual birdcall that determine the route for this morning. Along the water's edge, use your new-found bush skills to identify any tracks made overnight: a herd of zebra, perhaps? Late afternoon brings a new adventure: an expedition to explore the reed beds and waterways from a traditional dugout canoe (mokoro). Gliding silently along the still river, keep an eye out for the more elusive animals, such as the shy sitatunga, hiding under the water with only his nostrils above the surface, as well furtive crocodiles and incredible birdlife.
On your return to camp, parents can relax with a book or take a well-deserved nap while the guides offer the younger members of the family a chance to learn some traditional African crafts. Using natural products such as palm leaves, seeds and twigs, you'll be amazed what you can create, from woven baskets to jewellery, bows and arrows to bush tools. The guides can also arrange a 'tour' of the bush kitchen, where all the delightful camp meals are prepared by hand. With no electricity here, everything is cooked on the campfire or in the steel bush oven, a delightful reminder that we really could do without all those gadgets at home (yes, even the espresso machine).
Today is a full-on, hands-on inspiring introduction to working and living in the African bush. How do you drive a 4x4 across a river? Change a tyre on a 4x4? Know if a predator is about to begin a chase? By quietly observing the Okavango Delta's thrilling array of mammals, from wild dogs to wildebeests, you'll learn about animal hierarchy and to interpret their moods and habits through their body language. After lunch you might have the chance to learn how to handle a rifle safely and test those skills with a pellet gun and targets, creating just a little family rivalry to see who's got the keenest eye.
As the sunlight begins to fade, grab a rod and line and try your angling skills either along the banks of the Okavango channels. Your guide will teach you how to net, handle and release a fish correctly and harmlessly; if your catch is good enough, it may well be bound for the camp supper table.
The final camp dinner is a chance to look back over an unforgettable adventure and, if your young bush rangers aren't too bushed, head out with your guide and a spotlight to discover some of those nocturnal species for yourselves. The children might never take on board more information in 24 hours than this.
This morning your guides will put your newly- learnt bush skills to the test and award Okavango Delta bushranger certificates. Then there's just time for one last safari drive en route to the light aircraft transfer to your next camp in the southwest of the Okavango Delta. Warmly greeted by your local guide, you'll enjoy a short game drive en route to your luxury camp accommodation - a magnificent waterside setting teeming with wildlife. This stunning region's waterways are annually replenished not only by direct rains but by the immense flow from the Angola highlands, creating a lush, bountiful environment for the animals that call it home - as well as for eager game spotters.
Depending on your arrival time, you may even be able to squeeze in a game drive in the late afternoon, so freshen up and switch on your newly trained senses to look out for buffalos, lions, hippos, elephants, leopards, wild dogs and a host of exquisite birdlife among the area's palms, figs, ebony and knobthorn trees.
Afterwards, be rewarded with a mouth-watering supper by candlelight in the camp's main lodge before retiring to your cosy safari tent and drifting off to the sounds of the bush.
DAY 6
Punting, Botswana-style
An early start brings the best chance to experience the awakening of the aquatic animals along the tranquil delta. A glass bottomed mokoro canoe, expertly manoeuvred by your 'poler', reveals a whole new world below the surface, as well as sitatungas, fish eagles, painted reed frogs and malachite kingfishers hopping, fluttering and swooping right before your eyes. After a tasty breakfast, take some time to relax and enjoy the camp's idyllic setting, perhaps with a refreshing dip in the pool (the perfect waterhole) or simply admiring the view across the wetlands.
Today's exciting late afternoon game drive continues well after sunset, complete with a spotlight to search for nocturnal species such as porcupines, servals and possibly even the elusive leopard - a thrilling addition to your safari experiences.
Today's activity is seasonally dependent. You may take a guided walking safari to become more closely acquainted with the gloriously rich and diverse ecosystem here - look out for red lechwes (antelopes) skipping through the marshlands as well as birds of all shapes, sizes and feathery hues. Your walk could even take you onto some of the delta's tiny islands in the hope of a sighting of Pel's fishing owl, an expert hunter known to nest high in the trees here. If you're visiting between July and September, you can take an early morning motorboat safari to the area's outstanding heronry. This is one of the largest breeding sites in Southern Africa and a chance to see (and hear) pink-backed pelicans, cormorants, white egrets and marabou storks, among many others. If you weren't a twitcher before, you will be after this.
After a few hours' chill-out time back at camp, enjoy a late afternoon game drive, complete with an ice-cool sundowner as you watch the African sky put on another outstanding performance.
DAY 8
Captivated by the Kalahari
And now for something completely different. A short scenic flight reveals the contrasting landscape of your new destination: the Makgadikgadi Pans in Botswana's largest conservation area, the Kalahari Desert. Once covered with water, this vast area is now a series of salt pans, creating a unique environment that seems a world away from 21st century living. Transfer to your charming accommodation amid the baobab forest, consisting of circular, thatched-roof cottages, built using authentic local methods to maintain a comfortable temperature and cheerfully adorned with natural pigments. Once you've settled in, your guide will escort you on a stroll through the forest to familiarise you with the ecology and history of the baobabs. In the evening, feast on beautifully prepared African specialities in the exquisite dining lodge as you look ahead to tomorrow's adventure.
DAY 9
Meeting The Meerkats
By now, rising before dawn is second nature, not least because you know it's worth it. This morning, your guide will drive you through the grasslands to the edge of Ntwetwe Salt Pan, explaining how various species have adapted to the unique, often harsh environment. This may be your first, unforgettable encounter with the Kalahari's most famous residents and a firm favourite with the children: the enchanting and very engaging meerkats, apparently unfazed by human visitors as they go about their business. Look out, too, for bat-eared foxes, springbucks and Africa's largest flying bird, the regal kori bustard. Back at the lodge, unwind in a hammock with a book or take a cooling dip in the pool before spending the evening at the fabulously funky Planet Baobab bar and restaurant. Another activity on offer is surfing, Kalahari-style, down dunes. Alternatively, enjoy a quad bike expedition on the Makgadikgadi Pans, followed by a magical night under the open sky on a traditional bedroll after a campfire supper - a rare opportunity to view the night sky in all its glory, away from any man-made light.
DAY 10
Farewell to Botswana
Today it's time to bid farewell to your African hosts as you pack up your gear and prepare for the journey home. In-flight back-packs at the ready, you'll have a short light aircraft flight to Maun, then on to Johannesburg (1 hour 50 minutes) before boarding your direct overnight flight (just over 11 hours) back to London.
A Rough Idea of Price
Dependent on season, accommodation and activities
The estimated cost for this trip is £5,290 to £7,235 per person. The final cost of the trip depends on the way we tailor it especially for you. The final cost varies according to several factors, which include the level of service, length of trip and advance booking time. The exact price will be provided on your personalised quote. The average price for this trip is £5,565 per person.
A few of the benefits of travelling with us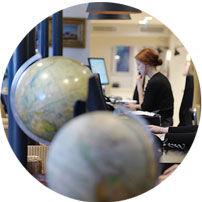 Get in touch
Our experts have the inside track on the destinations they sell and will tailor-make a holiday to your unique requirements.
Contact one of our Botswana specialists