Itinerary Highlights
Canter across the lush wetlands of the Okavango Delta, spotting elephants and all manner of other beautiful wildlife as you go
Sample your way around the Cape Winelands on a wine tasting tour
Reach the summit of Table Mountain and the tip of wild and woolly Cape Point during a few days exploring Cape Town
Contact one of our South Africa specialists + 44 (0) 20 3958 6120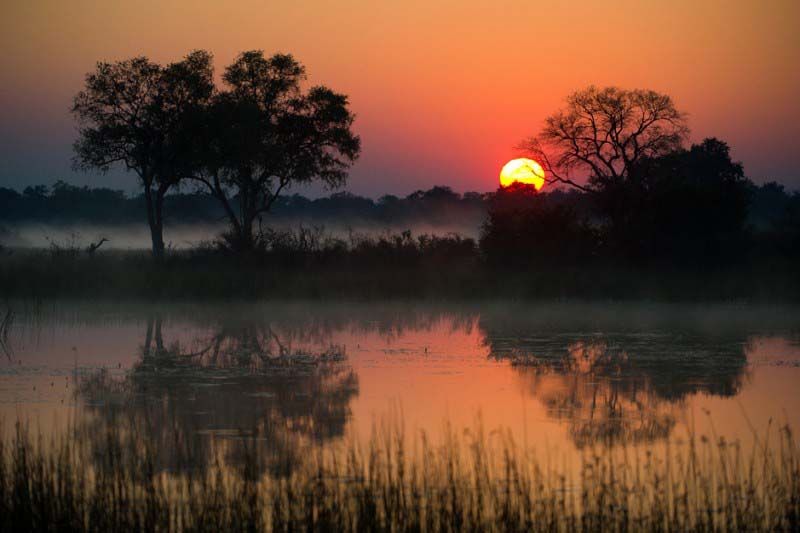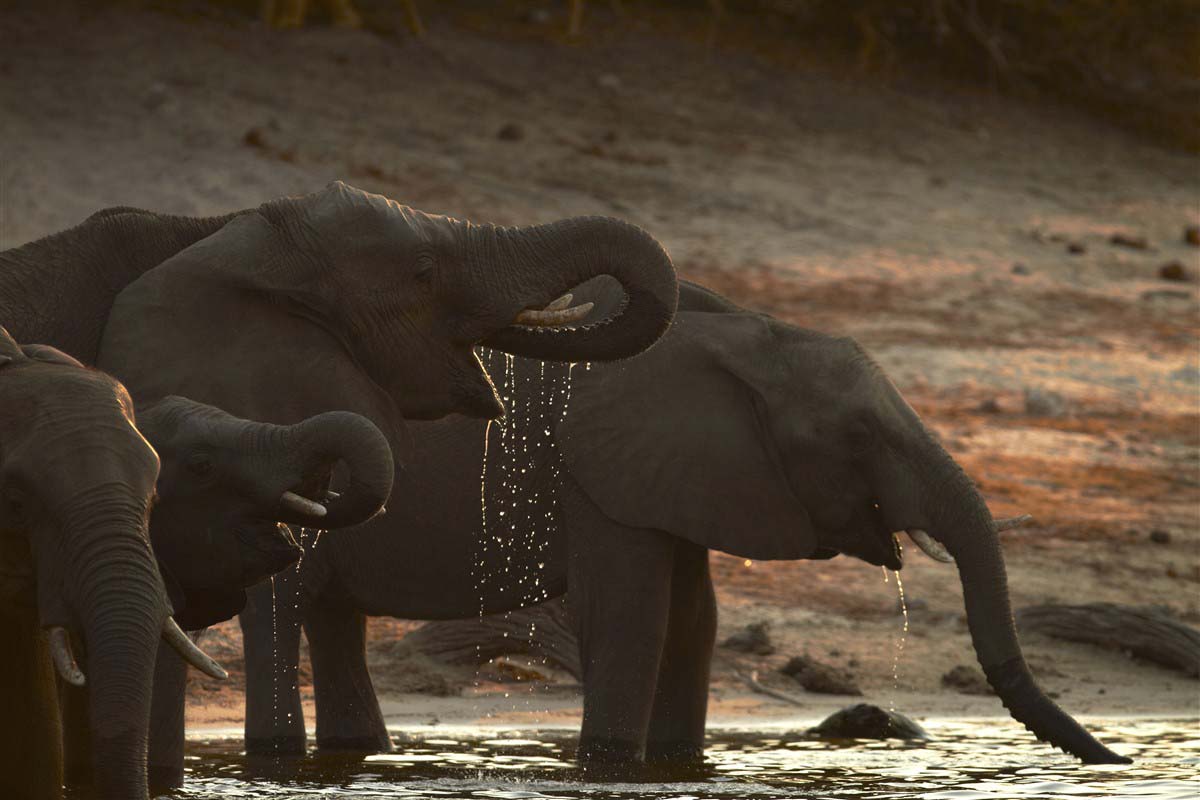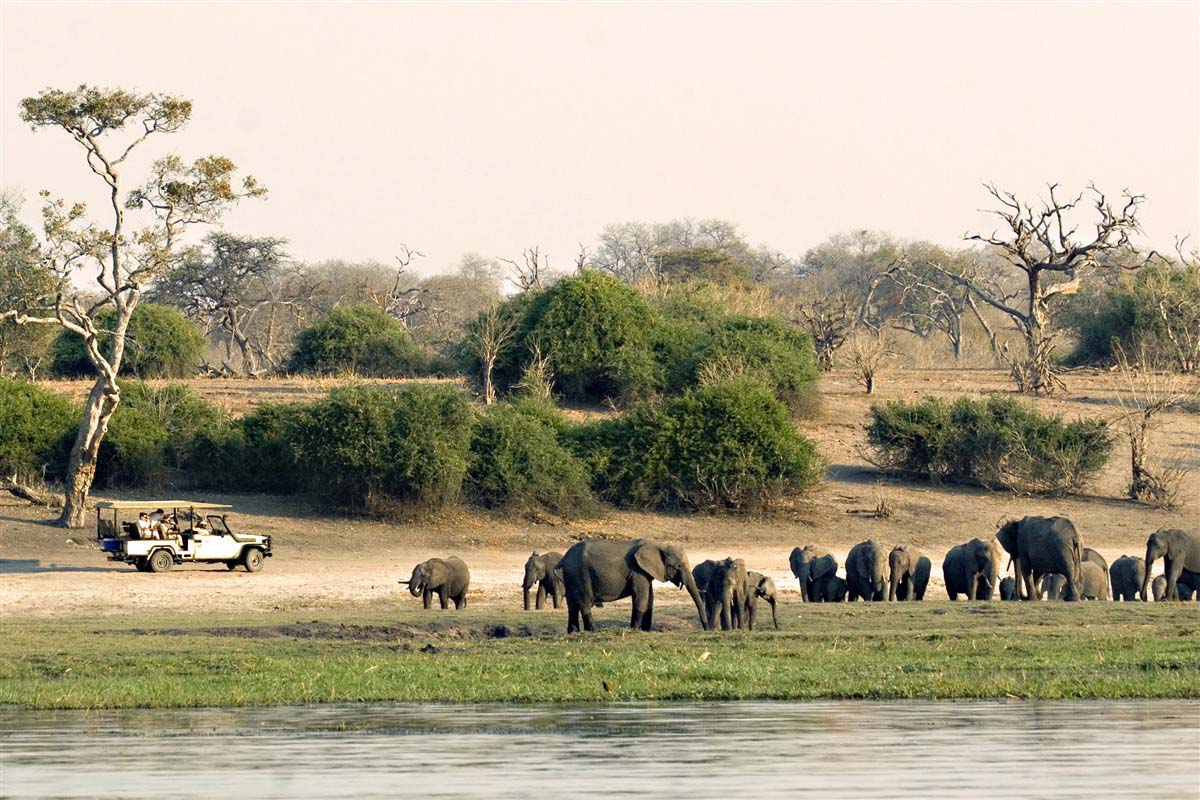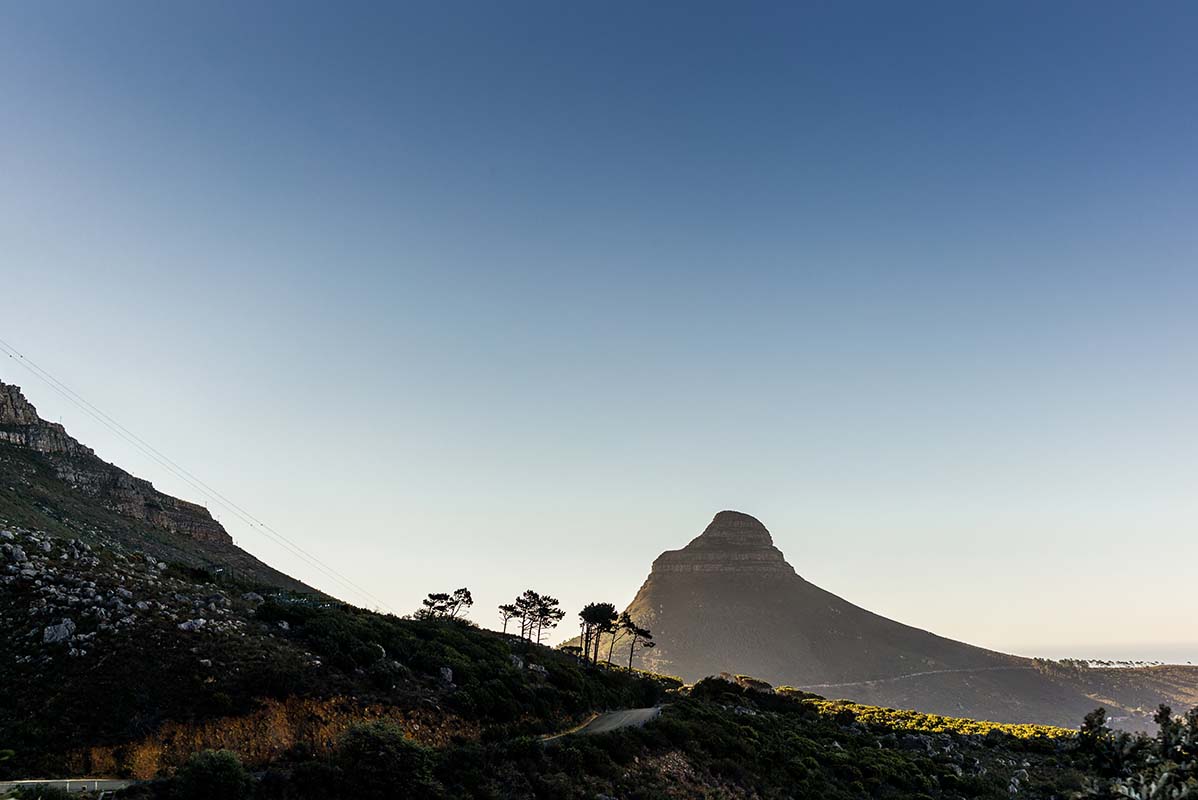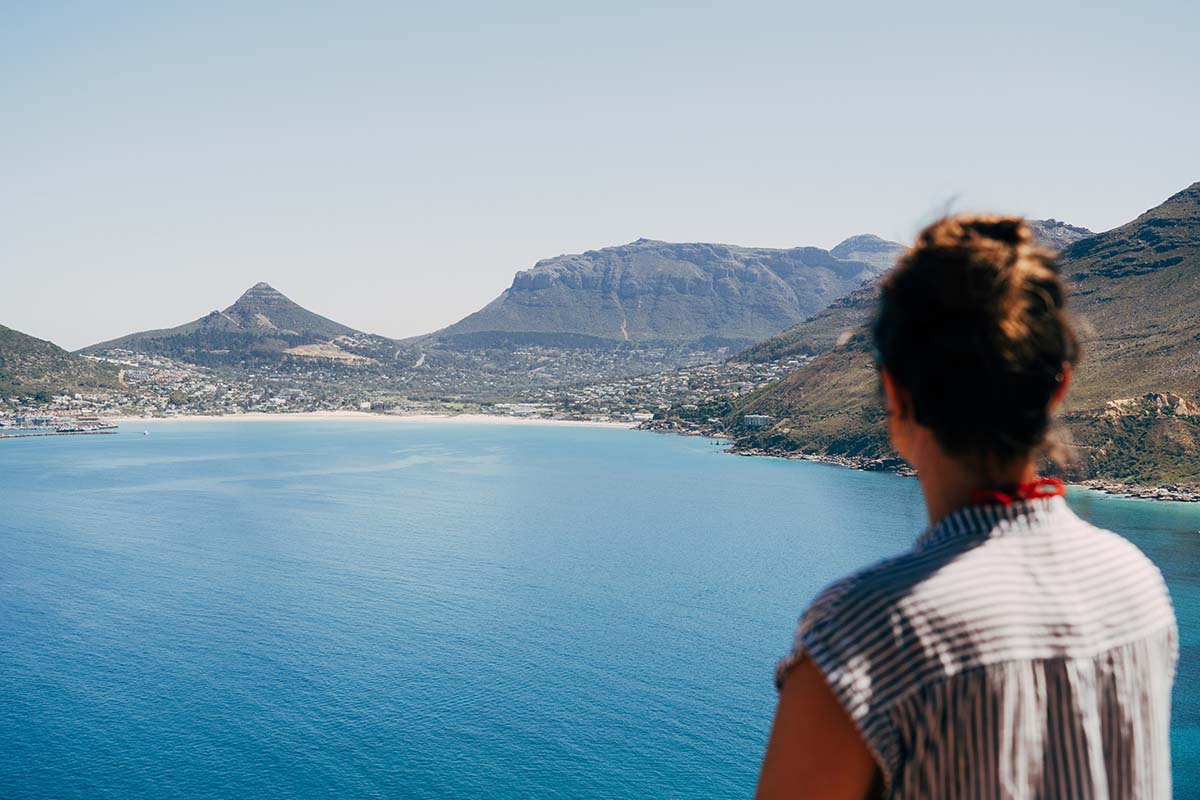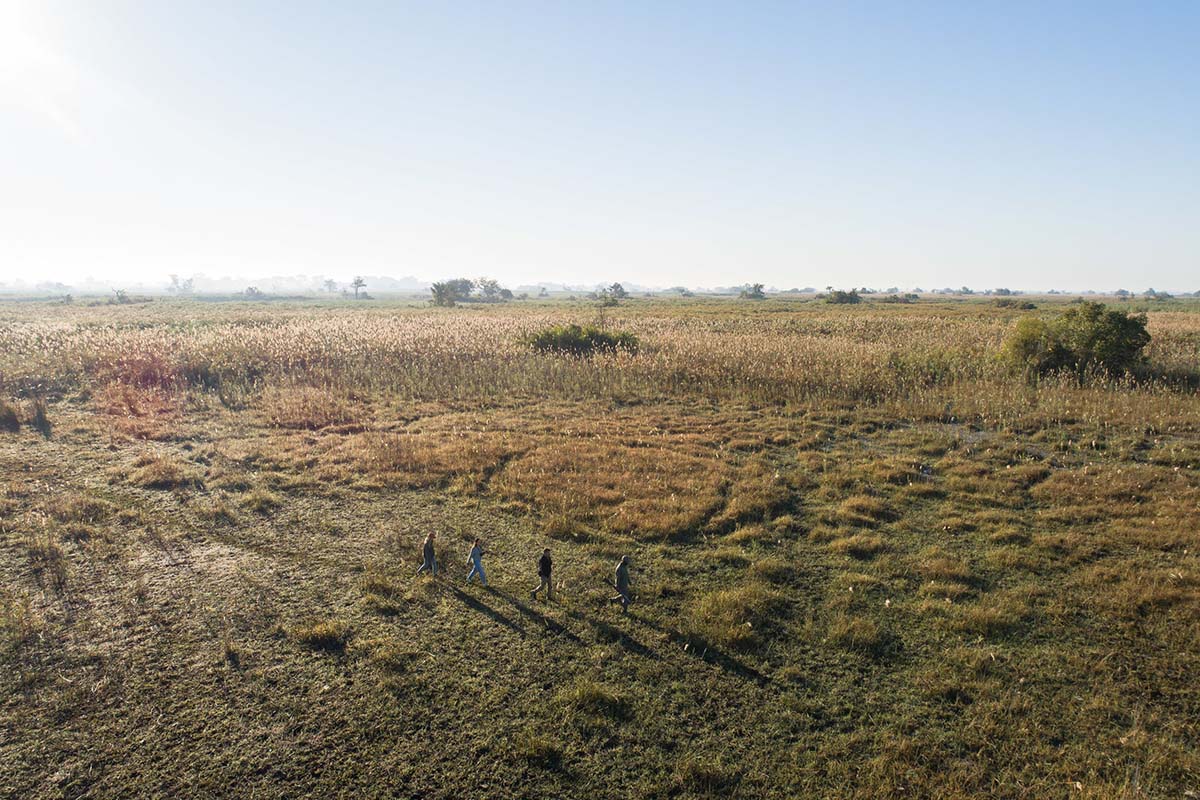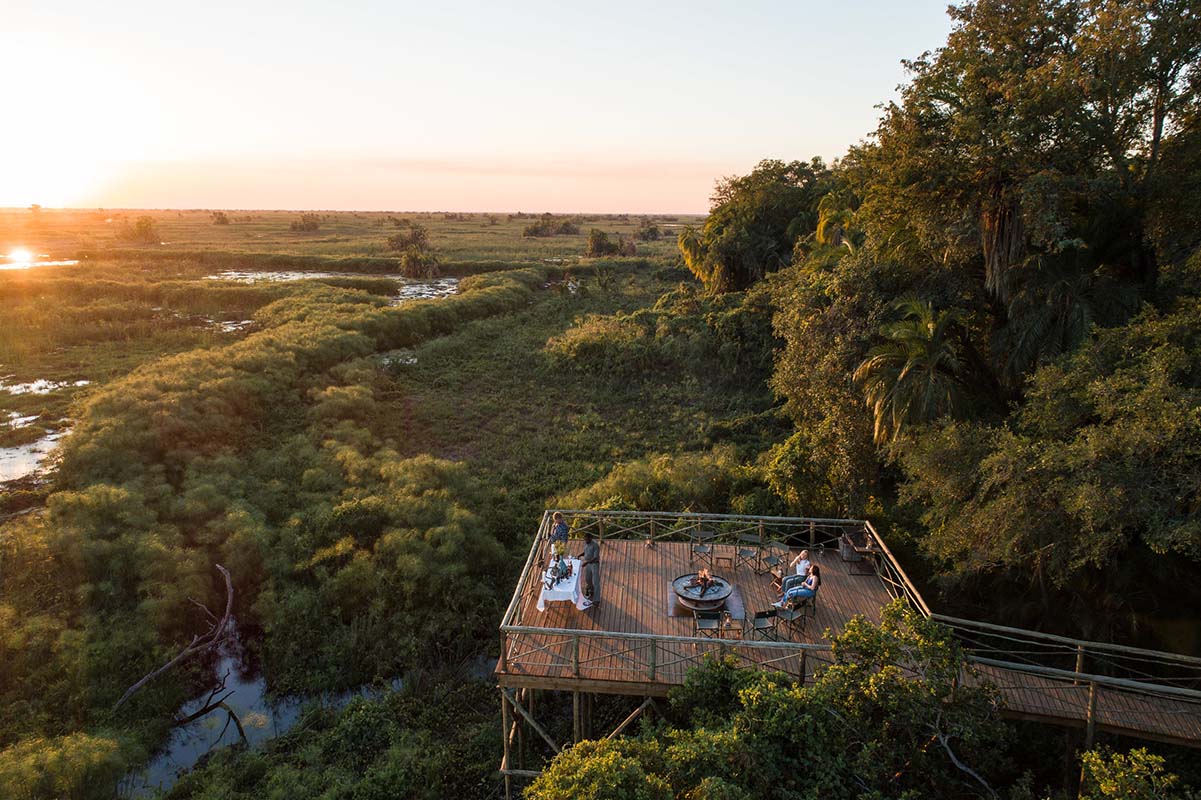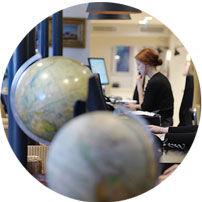 Combine Botswana's exciting untamed wilderness with South Africa's delicious drinkable delights on this wonderfully well-rounded trip.
This 17-day riding and road tripping adventure begins in Johannesburg, where you can get stuck into some of South Africa's rich but gritty history with a guided tour of the city, including visiting the prison where Mahatma Gandhi was once incarcerated. You will then venture into the wilds of Botswana to the Okavango Delta for an exhilarating five-day riding safari, which is undoubtedly one of the most epic experiences on the planet. Say goodbye to your safari lodge and trusty steed and fly to Cape Town for a few days of relaxation in the Winelands. End your trip exploring the white sands of Camp's Bay or watching sunsets over Table Mountain with a glass of Stellenbosch's finest wine in hand.
Route
Everything is 100% tailored to you
DAY 1
International Flight
Your adventure begins this evening as you head to the airport and board an international flight to Johannesburg, your stopover point on the way to Botswana. There are a number of airlines flying direct to Johannesburg so you'll have several a good options to choose from, and the flight takes around 11 hours.
Arriving into Johannesburg in the morning you'll be met by a driver at the airport and swiftly taken to your hotel in the city. You then have all day to explore this underrated and up-and-coming city. We suggest taking the morning easy after your journey, perhaps enjoying a leisurely brunch and stretching your legs. Then, come afternoon we will arrange for a guide to meet you and take you on a guided tour to Constitution Hill and Downtown. During the tour you'll learn much about the city's dark political and racial problems while exploring the grounds of the Constitutional Court and infamous 'Number Four' prison, where Mahatma Gandhi was once incarcerated. You'll also cross the Nelson Mandela Bridge, enjoy skyline views of the city and wander through the arty and eclectic streets of the Braamfontein district.
Wake up early this morning to head to Botswana. A driver will pick you up and take you to the airport for the hour and a half flight to Maun, gateway to the Okavango Delta. Once landed you'll be driven 30 minutes to the southern end of the delta, where the horses are waiting at the locally known 'buffalo fence'.
Here your bags will be loaded onto mokoros (dugout canoes) and you'll get kitted up and ready to ride. Spend your first afternoon galloping across the lush water flooded plains of the delta on horseback, spotting elephants, buffalo and a huge array of birdlife along the way, before trotting into a secluded camp on a remote island as the sun sets. Your tents will have been set up and bags unloaded ready for you, so all that's left for you to do is sit back and enjoy sundowners and dinner under the stars.
DAYS 4 to 9
Riding Safari
Spend the next five days enjoying one of the most exhilarating experiences in the world. There is no set itinerary for your riding safari, as the route will depend on the water levels and the amount of time you spend stopping to watch wildlife on route. But whether you move around constantly, stay at the same camp for several nights or do something in between, you will certainly experience one of the closet things to being a true wilderness explorer.
A typical day will start with a light breakfast around the campfire, then cantering across the floodplains and stopping to spot elephants, buffalo, kudu, giraffe and red lehwe, before a lunch and a siesta under the shade of a thick jackalberry tree. Come afternoon, ride on until sunset or until your horse needs to rest - in which case you can enjoy a mokoro ride along the lily pad strewn waterways. Eventually topping the day off with a starlit dinner.
Finish your epic safari experience this morning as you dismount and say goodbye to your trusty steed and guides at the edge of the delta. Here you'll be picked up and driven back to Maun airport for a direct, two and a half hour flight to Cape Town. Once landed you'll then collect a pre-arranged hire car at the airport and hit the road headed east to the Winelands.
The drive is a short one, heading out of the city and in to the lush rural lands of the wine region and your hotel within about 45 minutes. We suggest staying at Babylonstoren, a working organic farm come luxurious hotel with award winning restaurants. With a homely atmosphere but extra luxurious facilities (and some seriously sensational food) Babylonstoren has guests coming back time and time again.
After a week of early mornings and all day riding in Botswana, start your first day in South Africa with a lie-in and a leisurely breakfast. Then spend the rest of the morning wandering through the gardens and the farm, eventually ending up at the dam where you can go out on the water in a canoe for an hour or two. After that, head back to the main area and find yourselves at the garden spa, enjoying a seasonal treatment or a soak in the hammam. By this point you're probably about ready for a glass of wine and something to eat, so wander over to the Tasting Room for a large glass and a cheese and charcuterie board.
Walk off your afternoon snack with a stroll up Babylonstoren Hill for sunset, and then freshen up before dinner in Babel, the hotel's signature restaurant.
Hopefully feeling fully relaxed after yesterday's super chilled day, today you'll head out to explore the wider region, while totally over indulging in fantastic wine and delicious home grown produce. With Franschhoek, Paarl and Stellenbosch all on your doorstep you're spoilt for choice when it comes to top quality wineries here. While the Franschhoek area is well known for its history, it has also become something of a hotspot for food and wine connoisseurs in recent years, so couple your sauvignon with a soft cheese or your merlot with a milky chocolate and you've got the ultimate tasting experience. Paarl is the lesser known area and yet is growing in popularity since it produced the world first white pinotage (South Africa's signature grape varietal), and then there's Stellenbosch, the most famous and well-established wine destination in all of South Africa. It's entirely up to you which areas you explore, but your private guide and driver will always be on hand to give the very best recommendations and ensure you go home with a souvenir bottle or three to remember your day.
After a lie-in to clear any foggy heads, head back on the road this morning as you set off for Cape Town itself. The drive is around an hour long, and once you've checked in to your hotel this afternoon we suggest you ease yourself into city life by heading to Clifton Beach or Camp's Bay for a stroll along the sandy bay and to dip your toes in the crashing waves of the Atlantic Ocean. You'll also find a scattering of glamourous and exceptional restaurants here - our detailed Dossier recommends the very best, and our local Concierge can book the best table. As the sun sets over the ocean, sit and sip yet another glass of crisp South African sauvignon blanc (chardonnay is also available!) and feel effortlessly at ease.
DAY 14
Exploring the city
If it was seafood yesterday, sightseeing is the order of the day today. We have organised a guided city tour this morning, so get up nice and early, meet your guide and head to Table Mountain. After taking the cable car to the top, gaze down on the Mother City and the Atlantic Seaboard, taking in views as far the eye can see.
Dragging yourselves back down to earth, head into the city to the Company Gardens where you'll find the South African Museum. After taking a good look around, move on to the Castle of Good Hope, the oldest surviving colonial building in South Africa. The drive through the city centre then takes you past the Houses of Parliament, the Grand Parade and the City Hall, from where Nelson Mandela made his first address after being released from prison. The tour finishes up at the Waterfront, where we suggest you stay to explore this vibrant location at your own pace.
Your last day calls for one last epic adventure, so get back in the car for a day cruising along the Atlantic Seaboard to the Cape Peninsula. With the Twelve Apostles mountain range to your left you'll bypass Camps Bay and then hug the winding shoreline, stopping in fishing villages along the way if you wish. Your eventual destination is the Cape of Good Hope Nature Reserve, where you'll find Cape Point, the most south-westerly point of Africa.
This magnificent landform is around 18 miles in length and as such, hosts a wide array of differing scenery, flora and fauna. At one end you'll find some of the richest plant life in the world, along with a selection of coves, bays and valleys. At the other, rugged cliffs and a lighthouse provide optimum ocean viewing opportunities.
When you tire of exploring, stop for a spot of lunch and then hop back in the car to visit the African Penguin breeding colony at Boulders Beach. From there it's back to the city - with a few scenic stops along the way - for a late evening dinner.
With one last holiday day to tick off any more Cape based activities it's then sadly time for the adventure to end and you to head home. This evening drive to the airport, drop your car off and then check in for your direct overnight flight back to the UK. The flight will take about 12 hours.
Your flight will arrive in London in the early morning.
A Rough Idea of Price
Dependent on season, accommodation and activities
The estimated cost for this trip starts from £6,025 to £8,660 per person. The final cost of the trip depends on the way we tailor it especially for you. The final cost varies according to several factors, which include the level of service, length of trip and advance booking time. The exact price will be provided on your personalised quote. The average starting price for this trip is £6,930 per person.
A few of the benefits of travelling with us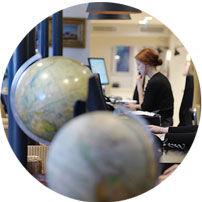 Get in touch
Our experts have the inside track on the destinations they sell and will tailor-make a holiday to your unique requirements.
Contact one of our South Africa specialists