Itinerary Highlights
Build your excitement levels with a few days of adventure in Cape Town and the nearby Winelands
Spend a full day out in the bush with the Rhinos Without Borders conservationists and vets as your rhino (and friends) are released
Relax and unwind on the banks of the Zambezi River and see the spectacular Victoria Falls
Price: £93,860 based on two people travelling and including the cost of relocating a rhino with the Rhinos Without Borders charity.
Contact one of our South Africa specialists + 44 (0) 20 3958 6120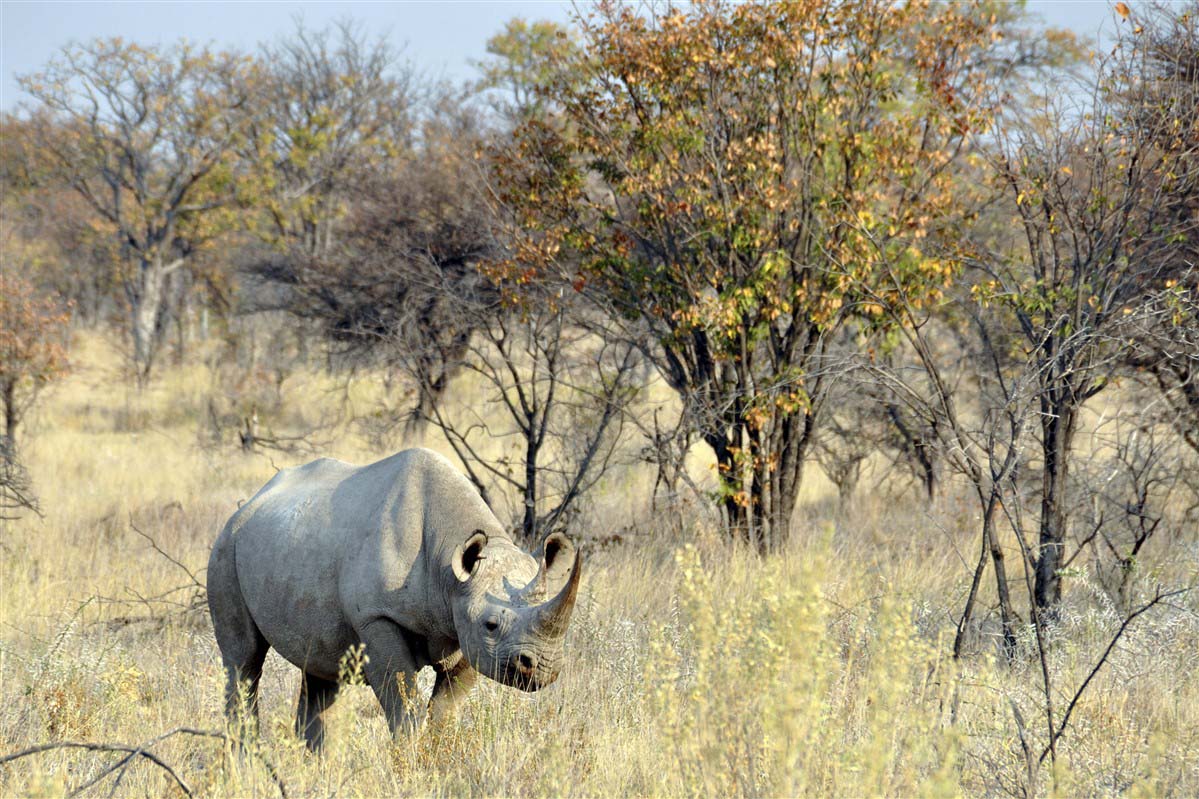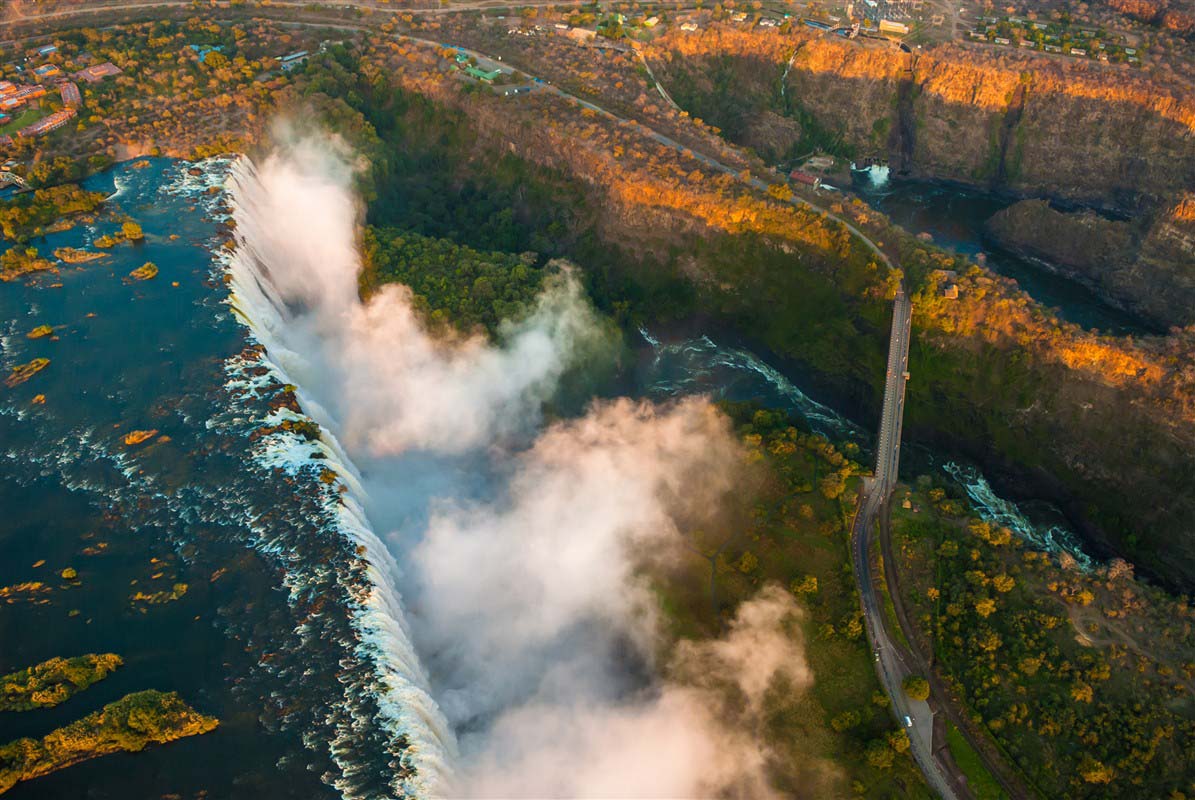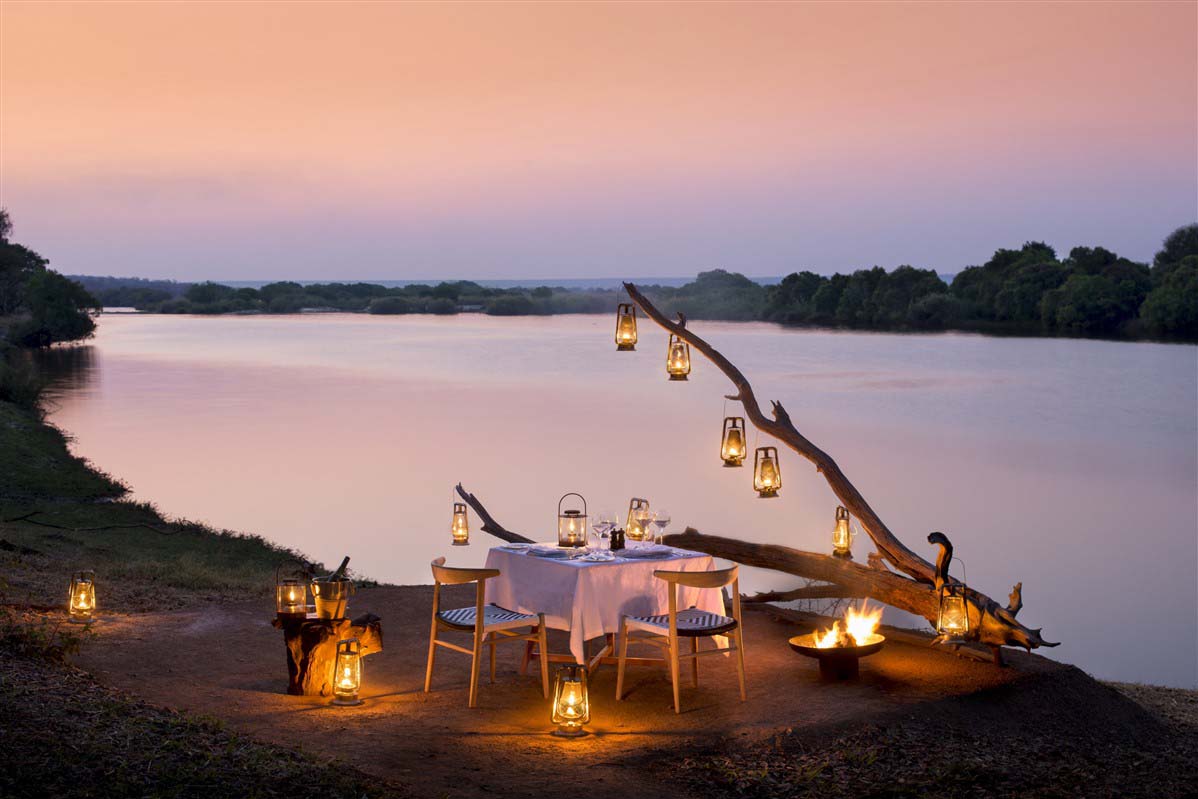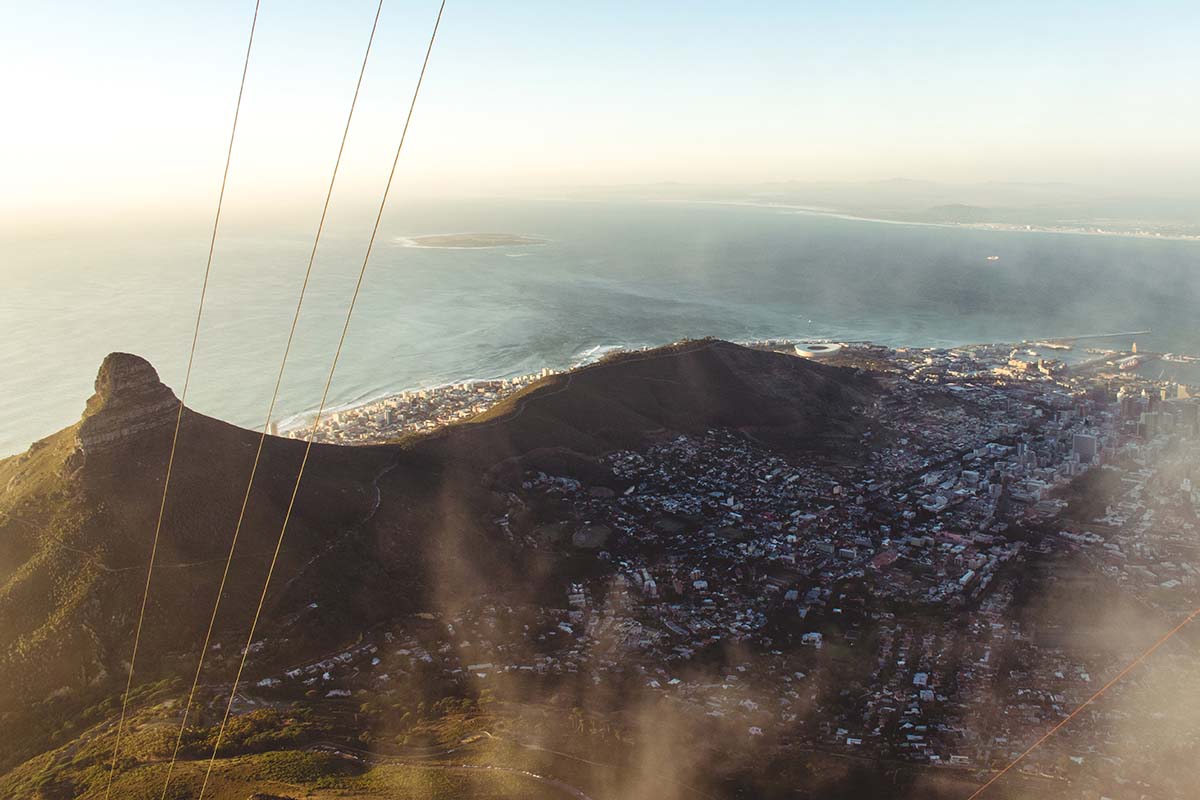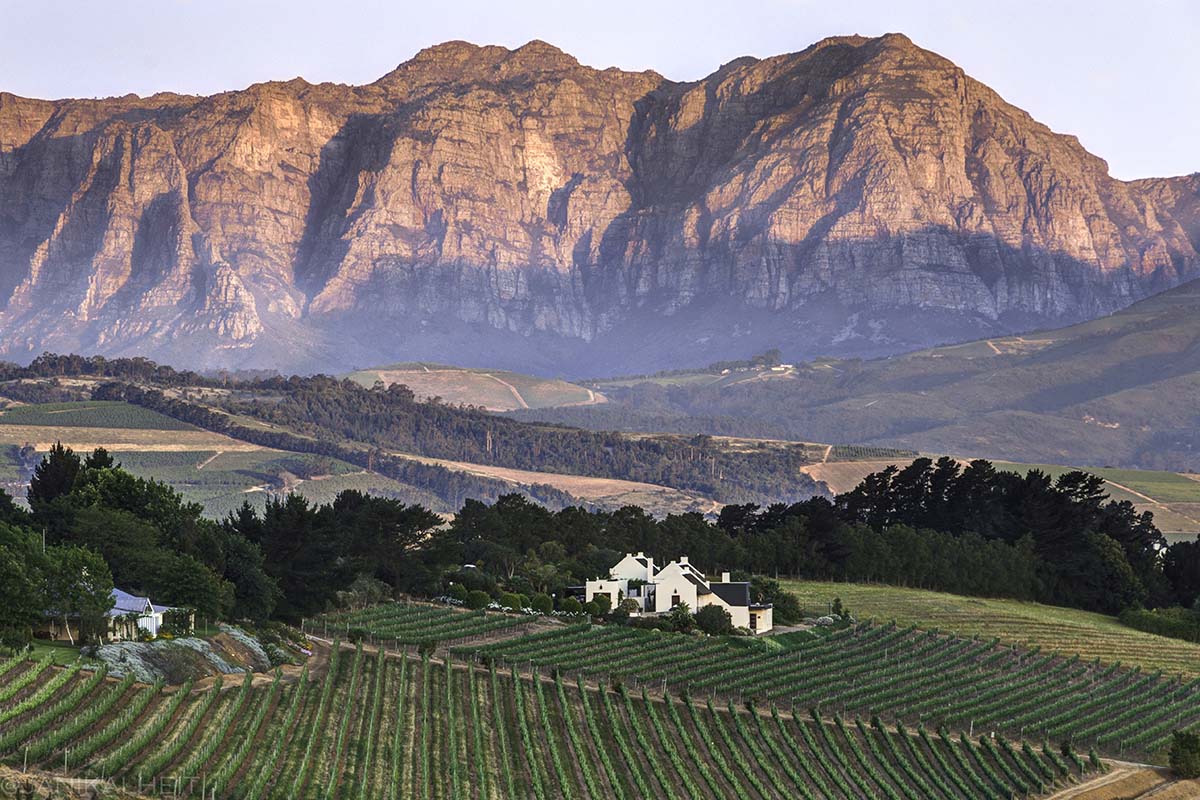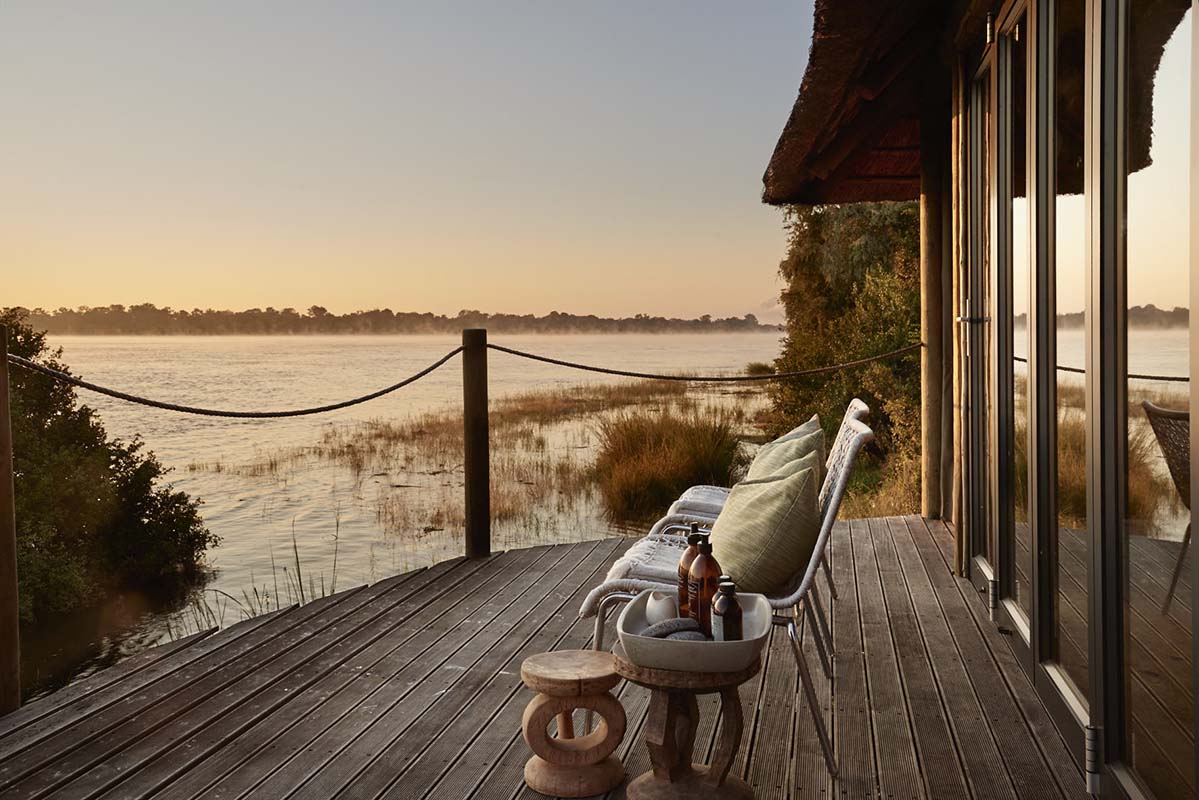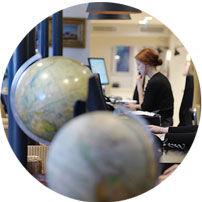 This is a real once-in-a-lifetime opportunity to directly experience the amazing work being done to relocate endangered rhinos from South Africa to Botswana by the Rhinos Without Borders charity. Poaching is a serious problem in South Africa and caused over 1,000 rhino casualties in 2017 alone, so the relocation of these beautiful beasts is imperative to their survival. Thankfully Botswana's government led conservation strategies mean this is a relative safe-haven and reserves here are happy to welcome rhinos to help boost their existing rhino numbers.
Route
Everything is 100% tailored to you
DAY 1
International Flight
There's nothing like a little last-minute adventure to ramp up the excitement levels and since you'll likely be making this trip with less than a month's notice, you're sure to be feeling the excitement as you head to the airport today. Make use of our fast-track check-in and security experience before your direct overnight flight to Cape Town, and then settle in for the next 11 and a half hours on the plane.
After a night in the air you'll land in Cape Town, where you are to be met at the airport by one of our ground team. They will grab your bags and escort you on the private transfer from the airport to your hotel in the centre of town. After you've had some time to freshen up, a guide will meet you to take you on a tour of the city and to see the iconic Table Mountain. Depending on time and how busy you want to be your tour might take in the Houses of Parliament, the Castle (South Africa's oldest building, dating from 1679), the lively Greenmarket Square with its daily market, the Company Gardens and of course Table Mountain, which will give you spectacular views over the city and the Peninsula.
As you come back down from the mountain, make a stop at Bo-Kaap, home to the Cape Malay community, with its cobbled streets and brightly coloured houses. From here you have the choice of being dropped off at the Waterfront to experience this vibrant location at your own pace, or at your hotel to end the tour and a fun-filled first day.
While in Cape Town, make the most of your proximity to the Winelands and enjoy a guided tasting tour of the vineyards in Stellenbosch, Franschhoek and Paarl, which are all just over an hour's drive away. With a driver-guide to take care of the driving you're free to relax and can sip away on the wines as you please. Your first stop will be Stellenbosch, which is the second oldest town in South Africa and is well known for its Cape Dutch architecture and pinotages wines. Next up is Franschhoek, which has become something of a foodie hub in recent years and offers the opportunity to pair your wine tasting with a chocolate or cheese tasting too. Finally, finish off in stunning Paarl, set at the foot of a cluster of remarkable granite domes. Your guide will be able to make recommendations throughout the day and can tailor the tour to your preferences.
After a day of wine and some time spent soaking up the sun and pretty Winelands scenery, you'll then head back to Cape Town in time for dinner. Our Concierge can help you choose a restaurant and make sure it's all booked in with your taxis also organised.
You've seen some of the city and the Winelands, so today it's time to see some of the coast. You'll be collected from your hotel early this morning by a driver-guide for a full day of adventuring on the Cape Peninsula. As you drive along the coast take in the sweeping sea views until you reach your first stop at Boulders Beach where you'll find the resident colony of cute penguins. From there move on to the Cape of Good Hope Nature Reserve where you can choose to explore by bike or on foot. The day is yours to play by ear and spend as you please, however we suggest visiting the Cape of Good Hope Lighthouse and spending plenty of time enjoying wildlife spotting. The reserve is home to over 250 species of birds, plus buck, baboons and Cape mountain zebra.
Half way through the day a picnic lunch will be served, and you'll return to the city in time for one last Cape Town dinner.
Today it's time to say goodbye to Cape Town as you're collected from your hotel and driven to the airport in good time for your direct flight to Maun in Botswana. The flight time is just two and a half hours, landing at around lunchtime. Once you're on the ground you'll meet one of our friendly Botswanan team who will escort you on the light aircraft flight to one of the luxury Great Plains Conservation Camps (location TBC, depending on exact release logistic). This will be your base for the next four nights and the collection point for you to join the Rhinos Without Borders team on the much-anticipated rhino release day. As part of the Great Plains Conservation group the guiding team at your camp will all be heavily conservation focused, so it'll be a fitting setting to get you even more excited for the release.
Spend your first afternoon getting used to your bush surroundings and then head out with your guide on a first game drive early this evening, to spot some of the reserve's big game. Dinner will then be served back at the camp before you head to bed.
Wake up bright and early this morning and wrap up warm to go out on the early morning game drive - with time for a steaming mug of coffee beforehand. While you're out, keep your eyes peeled for animals waking up and stretching their legs, and have your cameras poised to capture some great shots of the action. Get back in time for breakfast and then spend a few hours relaxing at the camp, either by the pool or outside your tent on the veranda with a good book. This afternoon you can go out on the evening game drive, or if water levels permit, enjoy a water-based safari.
This evening enjoy dinner with your fellow guests and then spend time enjoying the starry night sky with a drink or two.
Though we can never fully guarantee exact timings of a rhino release we will always aim to schedule your safari stay so that the release day falls in the middle. That way you have some time to play with if dates get changed for one reason or another. Provided the schedule stays as predicted the day should run a little something like the below. It's an early start for the big day today as you get up to meet some of the Rhinos Without Borders conservationists at a nearby airfield where you'll hop into a helicopter, or light aircraft, and fly directly to the release site. Be warned that as you fly the pilot will likely ask you to turn off your mobile phones' GPS to prevent poachers locating any social media posts - all part of the mystery and excitement, we're sure you'll agree.
Once you do reach the site you will be greeted by several more of the dedicated release team and will have your first glimpses of what the site looks like. There are a huge number of people and equipment involved in each release, so it'll likely be very busy. One or two of the team will be on hand to make introductions so that you can learn more about exactly what the vets, aerial survey team and conservation experts are all doing throughout the day.
Once everything is in place the helicopters or trucks (depending on the physical practicalities of where the rhinos are to be released) will bring in the rhinos. There are usually between 10 and 12 rhinos being released so it's all hands-on deck as the vets go about removing ties and blindfolds before they inject the rhinos with anti-tranquilisers and everyone (you included) gets behind the trucks and crates to watch as they come round and find themselves in their new home. The sense of anticipation and euphoria as you watch the rhinos running off, free and safe, into the reserve is simply amazing.
Finish the day by chatting to some more of the release team and then fly back to your camp for dinner and some time to sit and reflect on a memorable day.
After such a momentous day yesterday we imagine you'll still be on an adrenaline high and keen to get back into the bush to see some more wildlife. Wake up early and join your guide for a morning game drive, looking out for lions, leopards, elephants and all the usual big game highlights, as well as some more unusual species, if you're lucky. When you get back to camp, spend a few hours taking it easy. Later on, providing weather and water conditions permit, enjoy a slower paced safari by boat. As you cruise gently along the river or delta waterways (depending on your camp location) listen to the birds calling from above and look out for herons and hippos at the water's edge.
Following leisurely evening sundowners the rest of the night is yours to spend making the most of your last night at camp with dinner and drinks.
It's time for a change of scenery today, but first enjoy one last game drive in beautiful Botswana. When you get back to the lodge you'll have time for breakfast before being transferred to the airstrip for your flight to Victoria Falls airport in Zimbabwe. There will be a quick touch down and opportunity to pass through border control at Kasane en route but the whole journey should be pretty seamless and have you landing to meet one of our on the ground team in no time. We suggest keeping your stay in the Victoria Falls area consistent with the wildlife experiences you'll have had in Botswana by staying at another Great Plains Conservation camp, the luxurious Mpala Jena Camp. To get there from Victoria Falls airport you'll be transferred by 4x4 for an hour, with the second half of the journey passing through the Zambezi National Park so you can hopefully spot some wildlife en route.
When you arrive, spend some time settling in and enjoying a dip in your private plunge pool on your terrace which overlooks the Zambezi River.
After a day of travelling yesterday, treat yourselves to a lie-in this morning. When you've had a leisurely breakfast you can then take advantage of Mpala Jena's complimentary game drive transfer through the Zambezi National Park to the spectacular Victoria Falls. Spend an hour or so here, taking in the sheer size of the 'smoke that thunders' and snapping photographs of the rainbows which form over the water. Once you've explored fully, meet your driver and head back to camp.
This afternoon, enjoy another water-based activity with a gentle boat cruise down the Zambezi River near camp. Look out for buffalo and elephant drinking at the water's edge and birds flying above you. For unbeatable views of the falls, opt to see them from the air on a scenic helicopter flight. More adventurous travellers might also like to get their adrenaline fix by zip-lining over Batoka Gorge.
Dinner and drinks are then served back at camp, either in the main area with the other guests or in the privacy of your tent and deck area.
As today is your last day, make the most of the activities on offer and get up early for a morning game drive in the Zambezi National Park. Keep your eyes peeled and your cameras ready for some amazing wildlife sightings. Following the game drive, you'll have breakfast and a few hour to relax in the sun before the afternoon activities. Choose to either head out on foot for a guided walk or enjoy another river or 4x4 safari. Depending on what you've seen and enjoyed the most so far, your guide will be able to suggest the best way to finish up your African safari adventures. Whichever you choose, rest assured sundowners will be involved.
Then, spend your last night with dinner, celebratory drinks and a spot of stargazing.
Say goodbye to your tent and morning river view as you pack up your things ready to head home today. A driver will take you an hour to Victoria Falls Airport, from where you'll catch a flight to Johannesburg in South Africa, which takes less than two hours. From Johannesburg you will catch your connecting flight back to the UK, which will fly through the night and take 11 and a half hours.
You'll land into London early this morning.
A Rough Idea of Price
Dependent on season, accommodation and activities
The cost for this trip is from £51,750 per person. The final cost of the trip depends on the way we tailor it especially for you. The final cost varies according to several factors, which include the level of service, length of trip and advance booking time. The exact price will be provided on your personalised quote.
A few of the benefits of travelling with us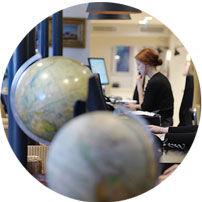 Get in touch
Our experts have the inside track on the destinations they sell and will tailor-make a holiday to your unique requirements.
Contact one of our South Africa specialists