Itinerary Highlights
Two island nations in one honeymoon: Sri Lanka's artistic heritage and heaven on earth in the Maldives
Bungalow in paddy fields and landowner's house in Ceylon; pavilion on stilts in the Maldives: ideal for two
Private driver/guide, sightseeing, bike ride, couples' massage: all specially planned for you
Lounge access, clued-up local Concierge and other additional services
Contact one of our Sri Lanka specialists + 44 (0) 20 3958 6120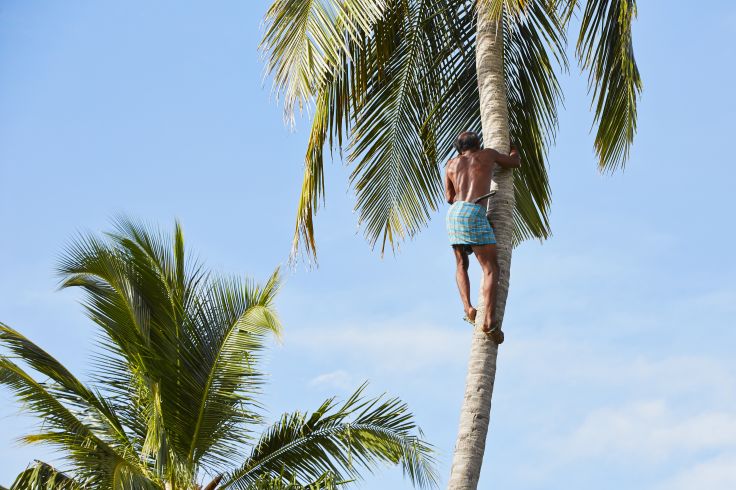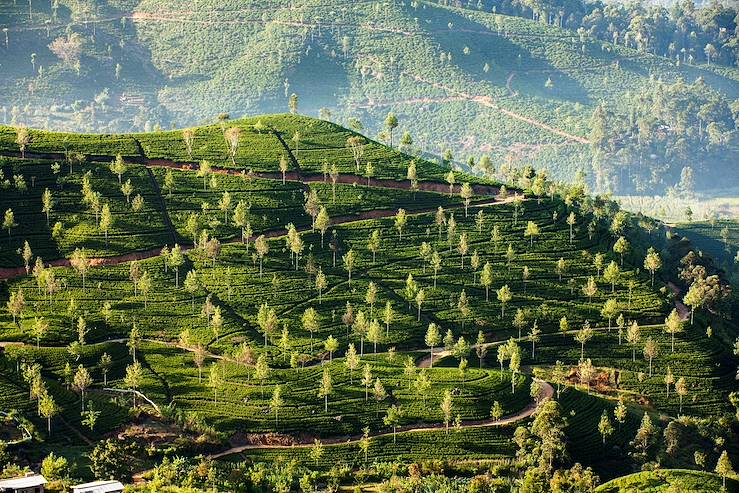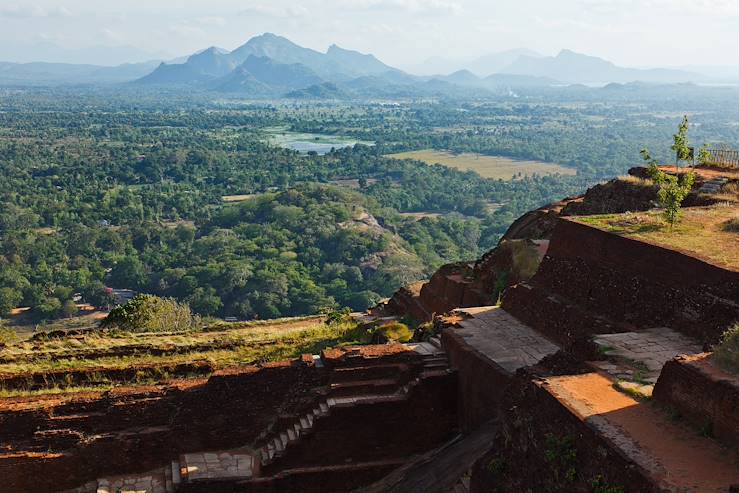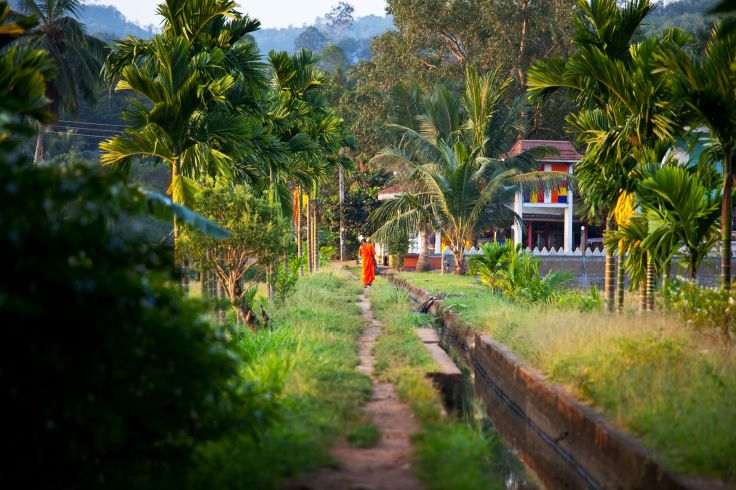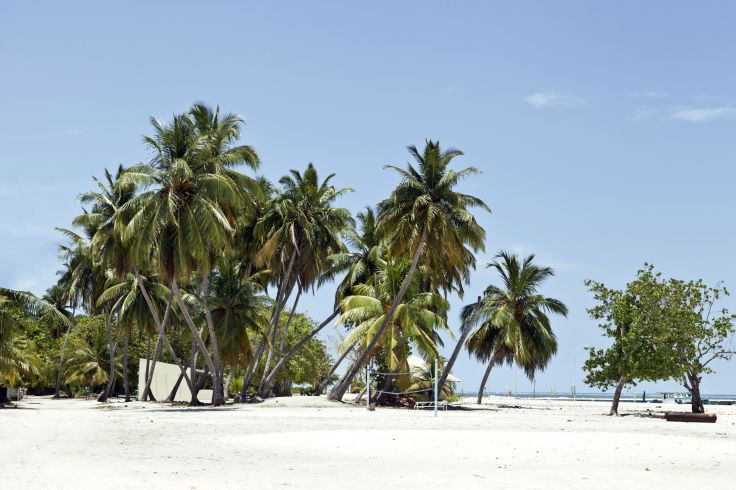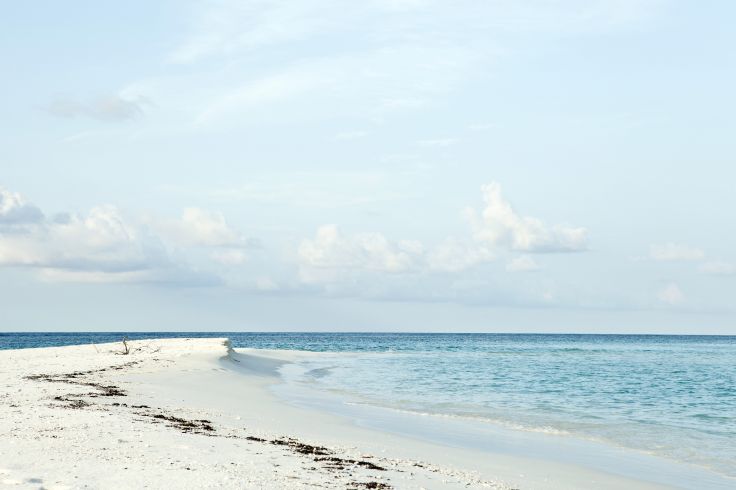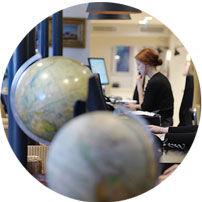 Island Dreams
This trip is a tale of two islands. The first an island of immense diversity in its landscape, history, culture and architecture. The second comprises pristine white sand beaches, turquoise waters and some of the most luxurious hotels on the planet. And combining Sri Lanka and the Maldives on a romantic getaway or honeymoon is, as the creator of some of the greatest romances of all time would write, such stuff as dreams are made on. First up, Sri Lanka, with its verdant landscapes, reliefs covered by forest, lush tea plantations and a coastline that is at certain points gentle and smooth and at others wild and rugged. You'll experience emerald green tea hills, quaint lakeside towns, UNESCO-protected temples, sacred sanctuaries and dense jungle as you explore Dambulla, Polonnaruwa, Madulkelle and Kandy.
Along the way we have organised privately guided tours and experiences, as well as left time for you to explore on your own. Then it's onto the Maldives for industrial quantities of rest and relaxation; snooze in the dappled sunlight beneath swaying palms, snorkel in translucent waters or indulge in pampering spa treatments.


Your Trip for Two
Whether a honeymoon or just a romantic getaway, we're here to take the stress out of the planning and logistics so all you need to do is turn up and enjoy. We will tailor the trip to your exact requirements but for the purpose of this sample itinerary we have selected a combination of organised private tours and trips with time to explore for yourself. In Dambulla we would recommend a privately guided tour of the subterranean Golden Temple, while in Kandy the best way to experience the tea plantations is on a walk with a local who can give you an authentic insight into life here. In the Maldives you have the freedom to choose exactly what you want to do, from snorkelling and diving to romantic picnics on the beach. Our local Concierges will also be on hand throughout your trip should you need to lean on their expertise and advice.

Route
Everything is 100% tailored to you
Overnight flight, arriving the next day.
Meet your driver and head to Sigiriya. Stay for three nights in the south-west of the area, on an estate filled with ponds, reedbeds, forests and rice fields. The bungalow on stilts is in a rice paddy - a peaceful, rural setting. The interior layout is simple and comfortable; teak flooring, plant partitions, stylish traditional patterns. Here you have complete privacy with a private pool, but also access to common areas: swimming pool, hot tub, wellness area, Ayurvedic treatments. The main restaurant serves Sri Lankan-inspired cuisine in romantic surroundings surrounded by water and lanterns.
Already in the itinerary - Sigiriya rice paddies by bike. Accompanied by an English-speaking naturalist, you'll cycle the countryside around the famous rock fortress, through forests and rice paddies. The fields provide this essential crop, but are also a fertile environment for a much richer and more diverse fauna than you might think: little egrets, water monitors, frogs, herons, iguanas...
The itinerary includes - a visit to Sigiriya, the fortress of the mad king Kashyapa, perched on the 590ft tall red gneiss monolith that is Lion rock. The hydraulic engineering of the site is highly sophisticated and the royal concubines or apsaras painted on the stone wall are exceptional, not only for their beauty but also as they are the only feminine images in Sri Lanka that still exist from that period. Afterwards, enjoy a tuk-tuk tour of the site of Polonnaruwa, the former capital of the island (11th-13th centuries). Several notable monuments are found in the grounds, but the Buddha sculptures (standing, sitting and reclining) of Gal Vihara, a 12th century rock temple, are particularly spectacular.
Optional - Minneriya National Park safari; visit to a rice factory.
DAY 5
Sigiriya - Kandy Area
You will travel to Deltota, a small village sitting pretty in a beautiful mountainous region surrounded by lush vegetation an hour south of Kandy.
Your planned visits along the way - the shrine caves of the Dambulla Golden Temple house an ancient Buddhist statue and wall paintings of the 18th century Kandy School. In the former royal palace of Kandy, the Temple of the Sacred Tooth Relic (Sri Dalada Maligawa) contains one of Buddha's teeth. It is a precious relic which ensures the site a certain political and religious standing throughout Sri Lanka. Every day, hundreds of pilgrims come to worship here.
Two-night stay in a beautiful property surrounded by tea plantations. Built over 100 years ago by a British landowner, this colonial home oozes charm and elegance, with beautifully decorated interior spaces and English-style bucolic gardens where you can unwind after a day of sightseeing. You will love the cosy atmosphere and discreet service.
The programme includes - a tea factory visit. Sri Lanka is one of the world's leading tea producers and as such, tea plays an integral part of the island's cultural identity. It was on the Loolecondera Estate that James Taylor introduced the first plantations in the 19th century, the origin of the Ceylon tea industry. He created the Loolecondera Tea Factory, the country's first, and a visit here is both a journey through history and an immersion in the world of tea. The tour is accompanied by tea leaf picking on the estate.
Optional - a plantar reflexology session, provided at your hotel.
DAY 7
Kandy Area - Kaleliya
Drive to Kaleliya. An overnight stay in the village, in an extremely attractive boutique hotel. Decorative art from Europe and Asia adorn this lovely environment, which retains an air of rustic charm. Rooms and common areas are located in the garden pavilions. A generous terrace can be found outside your accommodation with a special dining area where you can enjoy dishes created by the house chef, who has an encyclopedic knowledge of Sri Lankan cuisine and the technique to match. There is a very pleasant copper outdoor shower and pool, not to mention a massage.
DAYS 8 to 10
Kaleliya - Veligandu
Drive to Colombo Airport and flight to Male. Fast boat transfer to South Male Atoll and three nights' accommodation in paradise. In fact, here's hoping paradise is just as well equipped as this place, full of balanced, chic simplicity - a place of calm and well-being reserved for adults only Stilted bungalows are dotted across the shallow lagoon. All are made of light wood, linen sheets and cotton, opening onto the white sands and the ever-changing crystal clear sea. Several tables and bars and a range of wellness and sports facilities are offered to guests - spa, yoga, swimming pool, kayaking, snorkelling. Two other islands share the lagoon; a boat service allows you to travel to them in search of even more relaxation, activities and catering options. That said, paradise doesn't come with an instruction manual: it is something that is a truly personal experience.
Already in the itinerary - one hour couples' spa treatment.
DAY 11
Veligandu - Return flight
Transfer by boat to Malé and flight home.
A la carte
MINNERIYA NATIONAL PARK
This park was established to protect a third century artificial lake and its ecosystem. The meadows that border the reservoir attract many elephants, especially during the dry season, but also sambar and axis deer (which in turn provide a substantial food source for the Sri Lankan leopard). The purple-faced langur and the toque macaque also call this place home. In terms of birdlife, the lesser adjutant stork, painted stork or spot-billed pelican are particularly fond of these wetlands. The private safari is in a well-equipped 4x4 vehicle, with an English-speaking guide.
Optional - half day


PLANTAR REFLEXOLOGY SESSION
Based on the principles of Chinese medicine, in which each part of the body corresponds to a specific area of the feet or hands, plantar reflexology aims, by applying pressure on the soles of the feet, to dissipate tension and restore the balance of the body.
Optional - one hour
A Rough Idea of Price
Dependent on season, accommodation and activities
The estimated cost for this trip is £6,200 to £7,600prix per person. The final cost of the trip depends on the way we tailor it especially for you. The final cost varies according to several factors, which include the level of service, length of trip and advance booking time. The exact price will be provided on your personalised quote. The average price for this trip is £6600 per person.
International flights with a scheduled airline
Airline taxes and fuel surcharge
Access to a lounge at the airport where available
Individual e-Visa for Sri Lanka
Provision of a private vehicle with an English-speaking driver/guide for six days in Sri Lanka
Transfers to the Maldives
Three-night stay in Sigiriya in a double room with breakfast included
Two-night stay in Deltota near Kandy in a double room with breakfast included
Overnight stay in Kakeliya in a double room with breakfast included
Three-night stay in Veligandu in the Maldives in a bungalow on stilts with half board included
Private cycling tour around the rice paddies of Sigiriya with an English-speaking naturalist
Free tour of the archaeological site of Polonnaruwa by tuk-tuk
Free tour of the Sigiriya Fortress
Free visit to the Temple of the Sacred Tooth Relic in Kandy
Free tour of the Golden Temple in Dambulla
A private visit to a tea factory in Deltota
One hour couples' spa treatment at your Maldives hotel
Local mobile phone provided
Our local Concierge service
A GPS navigation service accessible from our app, loaded with your itinerary, hotel details and places to visit
A few of the benefits of travelling with us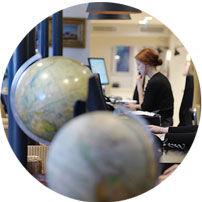 Get in touch
Our experts have the inside track on the destinations they sell and will tailor-make a holiday to your unique requirements.
Contact one of our Sri Lanka specialists