Itinerary Highlights
Hike the Knuckles Mountain Range for incredible views
Encounter the historic city of Batticaloa by bike
Learn to sail off the coast of Passikudah
Meet the chief of a local the Veddha community to learn about their ancient rituals and way of life
Contact one of our Sri Lanka specialists + 44 (0) 20 3958 6120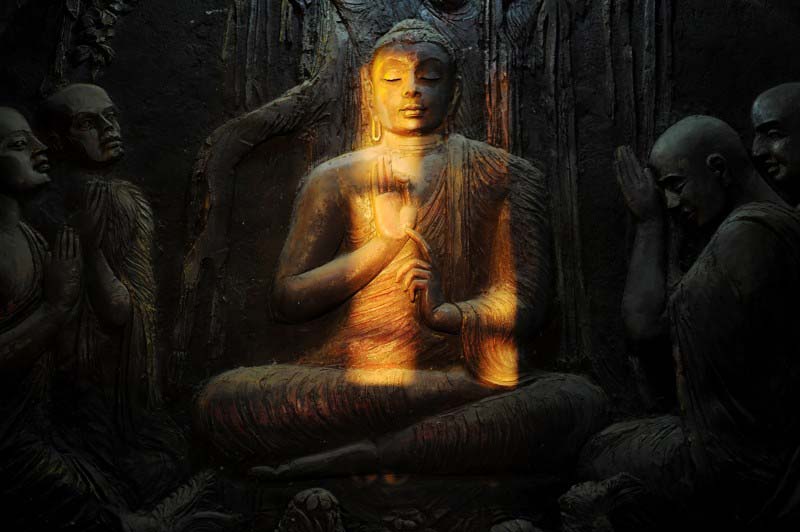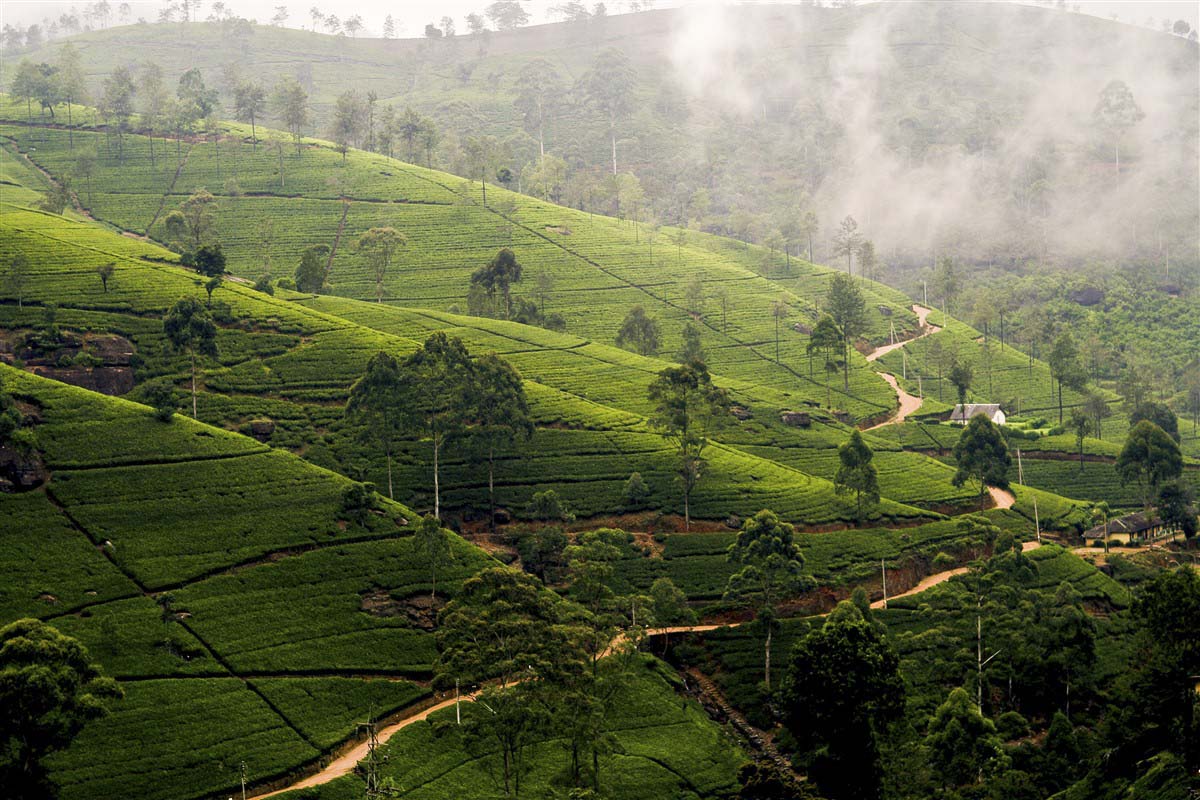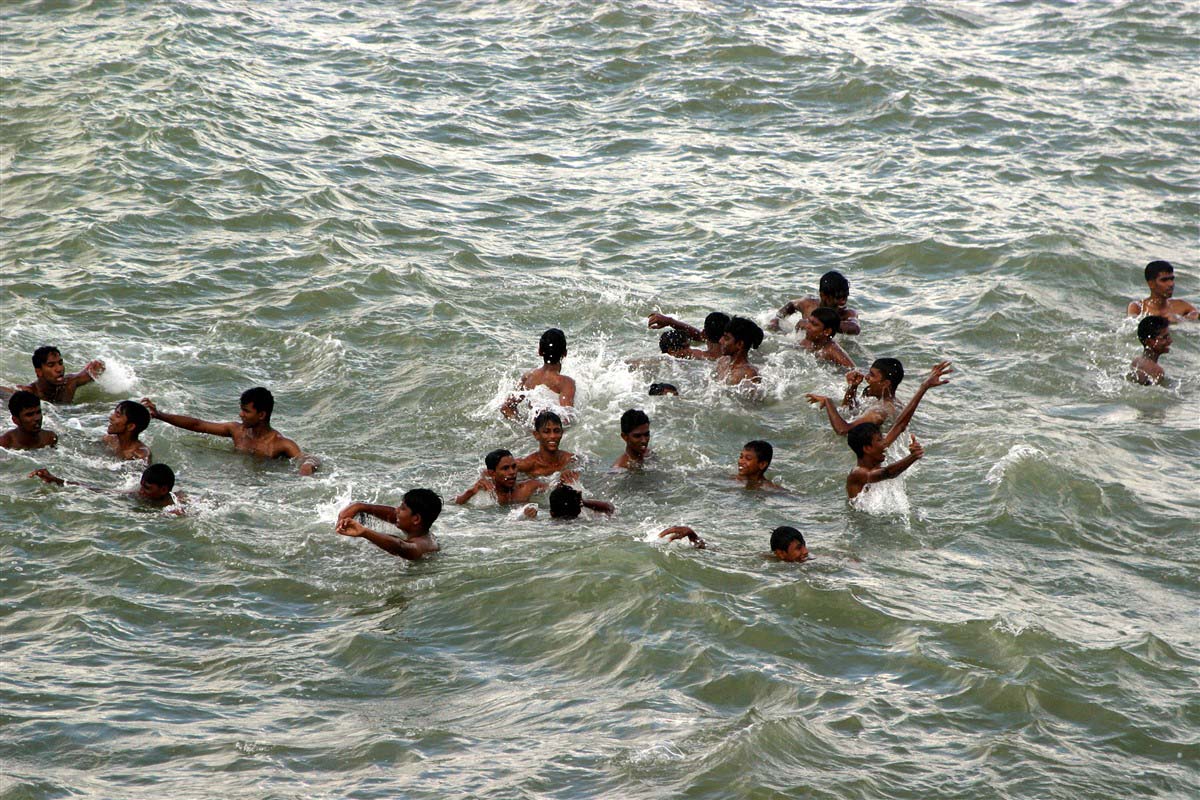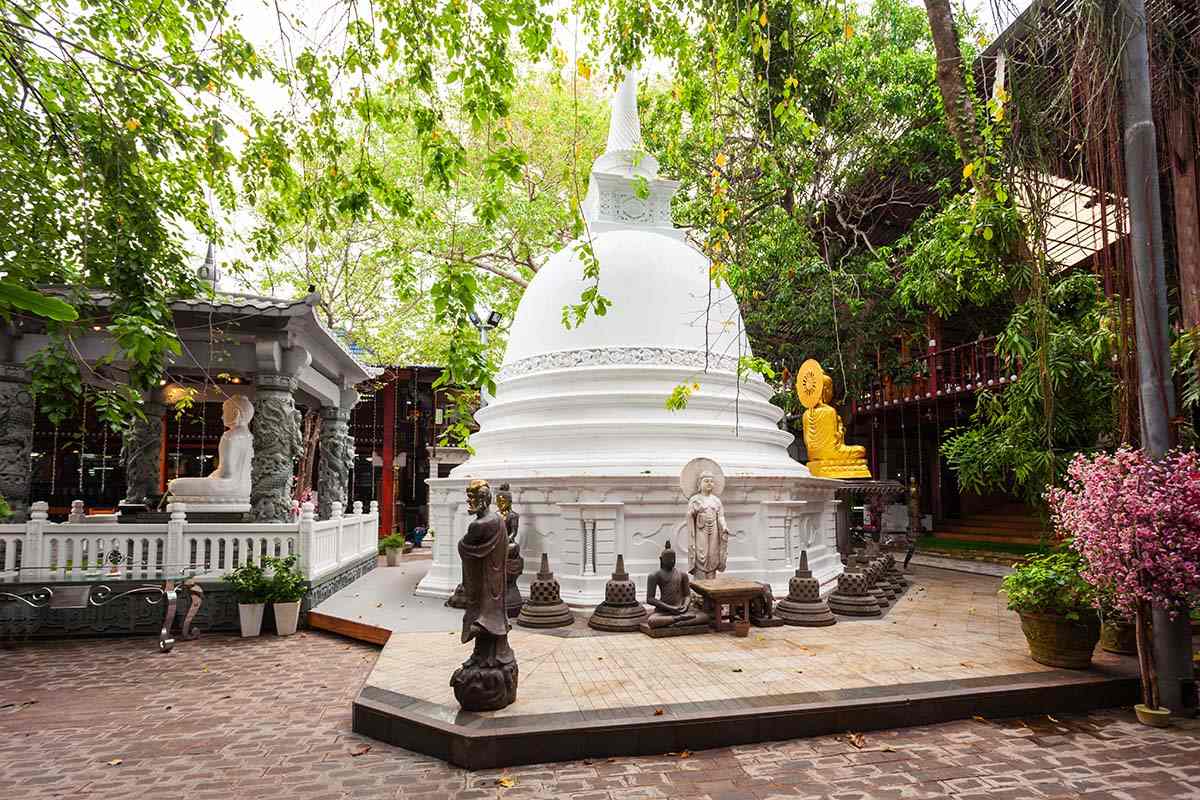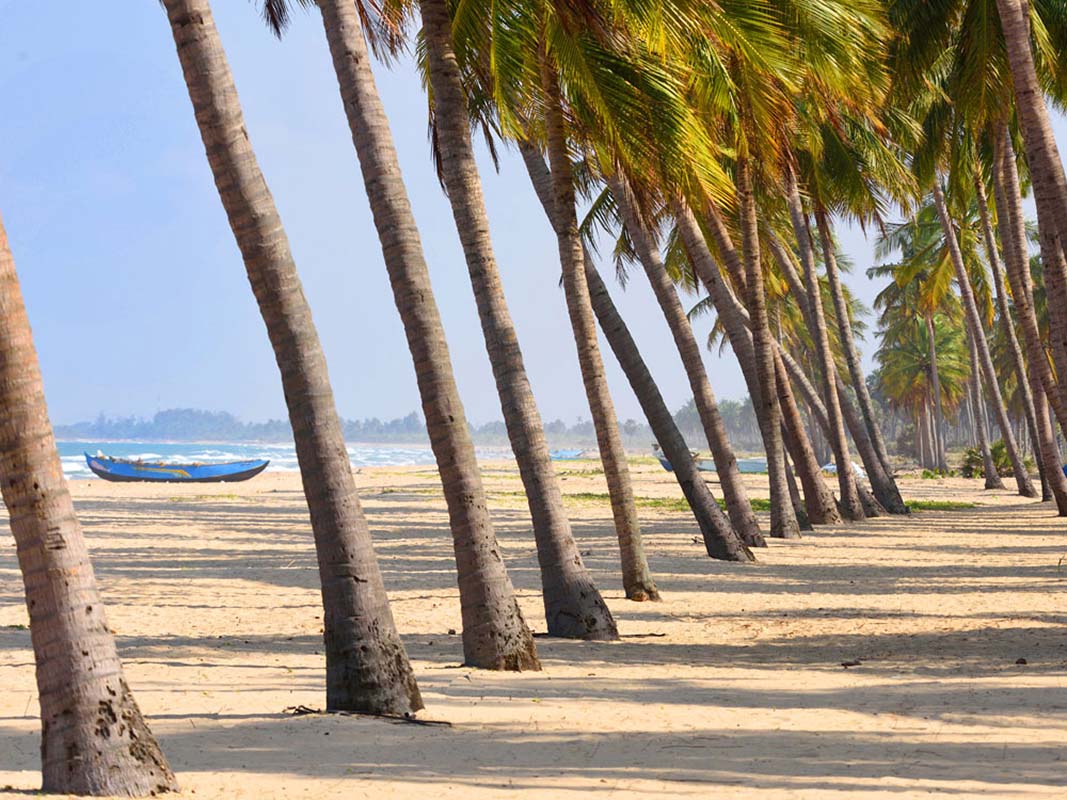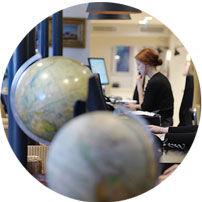 This 15-day trip in Sri Lanka is designed for those who can't bear to sit still. Instead, trek, swim, cycle, sail, stroll and pick your way around the country. Along the way you'll take in the beautiful east coast beaches, Gal Oya National Park, the tea hills, and the Knuckles Mountain Range - with expert guides on hand to lead the way throughout.
Route
Everything is 100% tailored to you
DAY 1
International Flight
Start your holiday from London this evening with an 11-hour direct overnight flight to the Sri Lankan capital Colombo.
DAY 2
Welcome to Sri Lanka
Arrive in Colombo at breakfast time to be met by one of our friendly ground team who will drive you the 30-minutes to the Kotugoda area, just north of Colombo. After the long flight and with plenty of walking and activity to come, spend the rest of the day relaxing by the pool or tasting some of the delicious local dishes.
Spend this morning enjoying a lie-in and a few hours relaxing before the adventure really begins when you head to your next destination, Batticalo. As Sri Lanka's former capital and now a major commercial hub this east coast city is a vibrant melting pot of activity. After the short flight from Colombo, settle in at your next luxury hotel and then wander out to explore the area for dinner. Your concierge will be able to book a good local restaurant for you if you like.
After breakfast today, you will take to your bike to explore the diverse and historical city of Batticaloa with a guide. There are a real mix of cultures and demographics here, as well as some amazing architectural attractions, so it's a fascinating city to explore. It's up to you which sites you decide to visit, with sites ranging from Batticaloa Gate, Gandhi Park and the Kallady Bridge to the Mamangam Hindu Temple, the Sinna Uppodai Lagoon and the Old Dutch Fort. If you chat to your guide about what you're most interested in they can tailor the tour to suit you.
Dinner can once again be arranged by your Concierge, or you can ask your guide for their recommendations too.
DAY 5
Sailing in Passikudah
This morning, you will meet a driver at your hotel to be transferred just up the coast to Passikudah. From here you'll board a catamaran for a day packed full of sailing, snorkelling and sunbathing. As you cruise you can learn to sail under the guidance of the trusty crew, or simply sit back and let them do the work while you enjoy the views. Between sailing you'll also make several stops for snorkelling, swimming and stand-up paddle board adventure in secluded coves.
This afternoon, and weather conditions permitting, you'll up the pace on the boat with a thrilling few hours racing with the wind in your sails. This is a great opportunity for novice or experienced sailors to enjoy a day at sea, something not necessarily associated with Sri Lanka.
This might be an active itinerary but every holiday needs at least one beach day, and today is yours. After breakfast at your hotel, head down to the beautiful white sandy beach and spend some time soaking up the sun with the sand between your toes and a good book in hand. Thanks to the easily swimmable sea it doesn't have to be total R&R and you might also like to go for a leisurely stroll around the town.
After a day at the beach a seafood dinner might be the most appropriate choice tonight, so ask your concierge to book you a table at the best seafood spot in town.
DAY 7
To Gal Oya National Park
This morning post-breakfast, you will be collected by your driver to make the six-hour journey down the coast and then inland towards the Gal Oya National Park.As you drive keep your eyes peeled for some of the most beautiful scenery Sri Lanka has to offer. You will then arrive at your hotel near Ampara, and on the edge of Gal Oya National Park, in time for a delicious traditional dinner of hoppers (a Sri Lankan rice pancake with curry and a fried egg in it - yum).
DAY 8
Walking with The Veddha
Wake up to the sound of birdsong this morning and then prepare for a day of active adventures with a good breakfast. First up, you will meet the local village chief of one of the last remaining Veddha communities. The Veddha are the forest-dwelling indigenous people of Sri Lanka and have a mastery over their natural landscape, having lived at one with it for thousands of years. After introductions the chief will take you on a walking tour of the jungle, imbuing you with a sense of how the hunter-gatherers have thrived in Sri Lanka's forests and caves for centuries.
The adventure doesn't stop there; come this evening, you will be led by one of our expert wildlife guides on a boat safari on Sri Lanka's largest lake, in Gal Oya National Park. While reimagining the classic safari experience, you will receive expert knowledge from the guide as you glide through the rippling waters, watching birds fly overhead and elephants bathing on the shores.
After a packed day of activity yesterday it's back on the road today. Following breakfast your driver will take you on the four-hour journey to your next luxury hotel in the heart of the famous Hill Country. During the drive you will pass some of the beautiful sights of inland Sri Lanka and get the chance to travel through areas often not explored by tourists.
A holiday in one of the best tea producing nations in the world would not be complete without a visit to a tea plantation. Today you will visit a historic tea factory near your hotel in the Hill Country region of Sri Lanka. During an informative tour you will be taken you through the processes of tea growing, picking and production. You will learn the art behind each of the unique blends and taste a fair few too; by the end of the day you'll definitely have a more refined tea palate.
This morning wake up early to visit the stunning cloud forests of Horton Plains which are around an hour south of Nuwara Eliya. As you explore marvel at the rich montane grasslands and species that are endemic to this incredibly bio-diverse area. After a morning of breathing fresh cloud forest air and stretching your legs, you'll then jump back in the car and travel to your next destination, Digana, which is four hours north on the edge of the Knuckles Mountain Range.
DAY 12
Trekking in the Knuckles
So far on this active adventure you've cycled, sailed, picked tea leaves, and done some walking. Today the active levels really step up a notch as you head out on a guided trek in the Knuckles Mountain Range - so named because the range bears an uncanny resemblance to the knuckles of a hand. Whether you decide to take on the full or half day option, you and your guide will pass through this misty, ethereal region which plays home to a plethora of endemic wildlife and 40 hidden villages. Away from the villages, this area is so remote that you're unlikely to encounter another soul. This is really beautiful terrain which makes for a very rewarding trek.
When you get back to your hotel, put your feet up with a drink and then freshen up before a delicious and well-earned dinner.
DAY 13
Optional Exploring
Your penultimate day in Sri Lanka will be spent at your leisure. Take in the last of the sun's rays or go for a morning stroll. Alternatively there are several more active activities on offer. Real walking die-hards might like to continue the theme of yesterday and perhaps trek along the Hulu River, while others might like to see a final bit of culture at nearby Bambaragala Temple.
This morning you will embark on the four-and-a-half hour drive back west to Kotugoda. After a busy holiday full of adventure, sit down to one last traditional Sri Lankan curry and reflect on all that you've seen and done over the last two weeks.
Sadly, today is home time, so say goodbye to beautiful Sri Lanka before taking a 30-minute transfer to Colombo airport. You'll arrive in plenty of time for your lunchtime flight back to the UK, which takes roughly 12 hours and lands this evening.
A Rough Idea of Price
Dependent on season, accommodation and activities
The estimated cost for this trip is £4,075 to £5,885 per person. The final cost of the trip depends on the way we tailor it especially for you. The final cost varies according to several factors, which include the level of service, length of trip and advance booking time. The exact price will be provided on your personalised quote. The average price for this trip is £4,525 per person.
A few of the benefits of travelling with us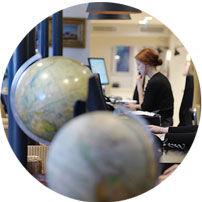 Get in touch
Our experts have the inside track on the destinations they sell and will tailor-make a holiday to your unique requirements.
Contact one of our Sri Lanka specialists