Itinerary Highlights
Discover the beautiful tea hills area with an expert local guide
Marvel at the diverse wildlife on 4x4 safaris in Yala National Park and take a boat safari on Sri Lanka's largest lake in Gal Oya National Park
Taste some delicious Sri Lankan delicacies prepared for you by local chefs in our favourite luxury hotels
Contact one of our Sri Lanka specialists + 44 (0) 20 3958 6120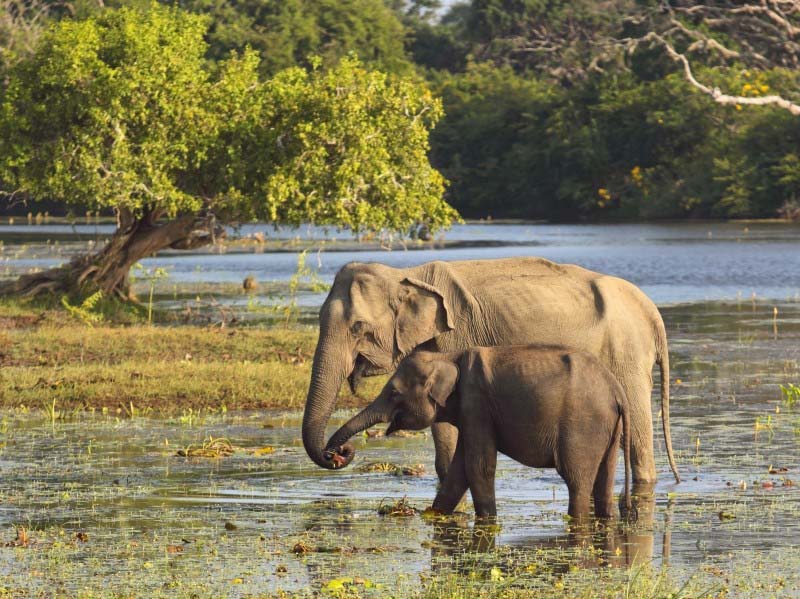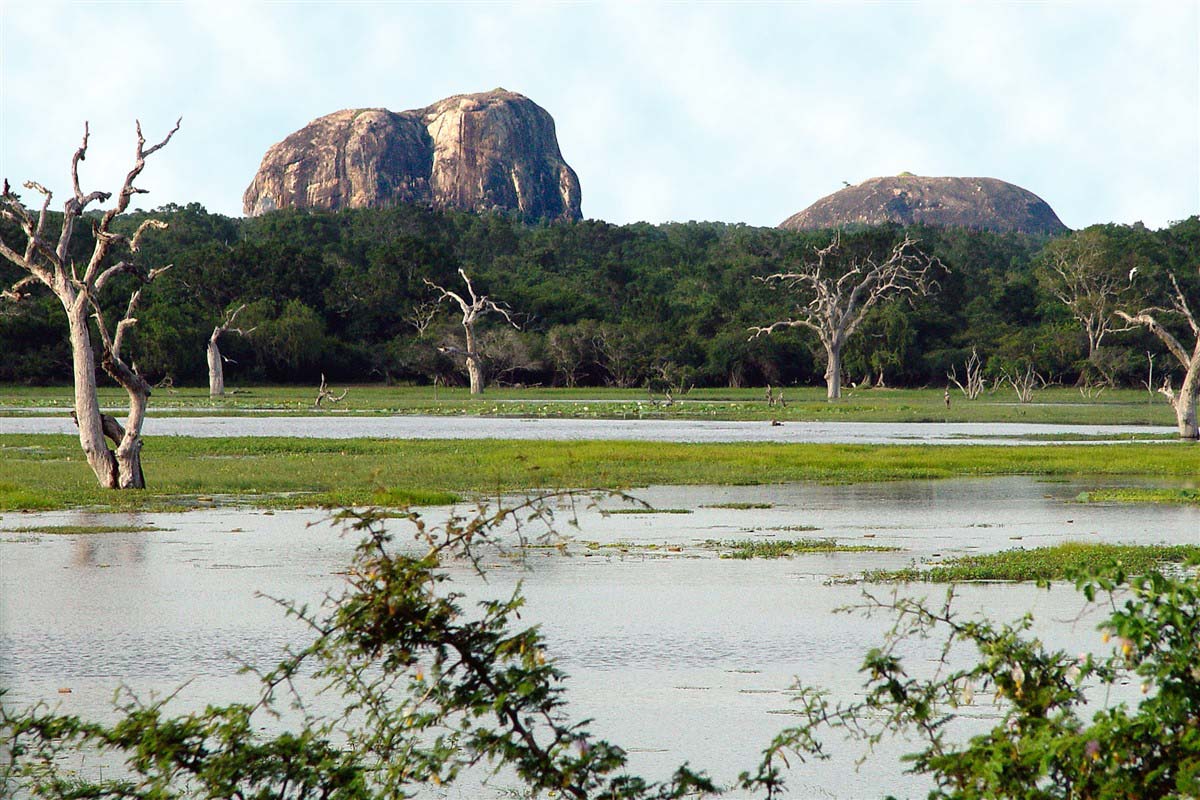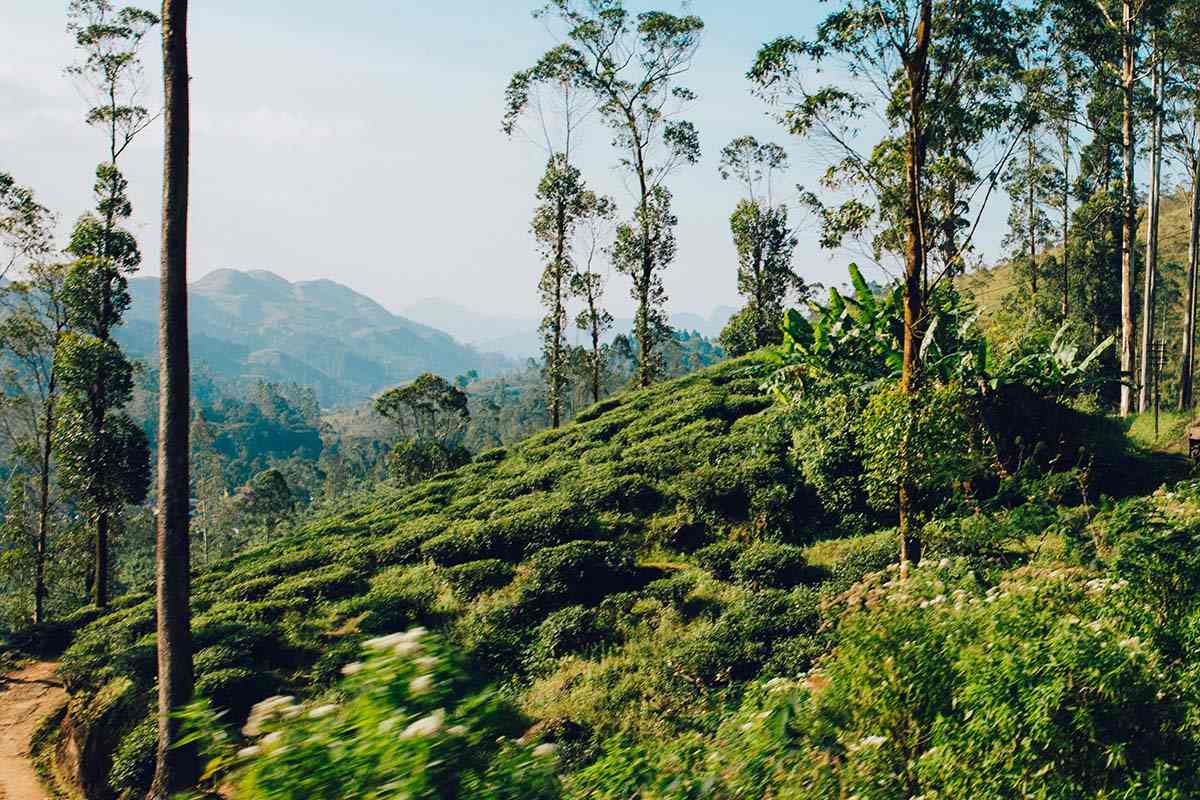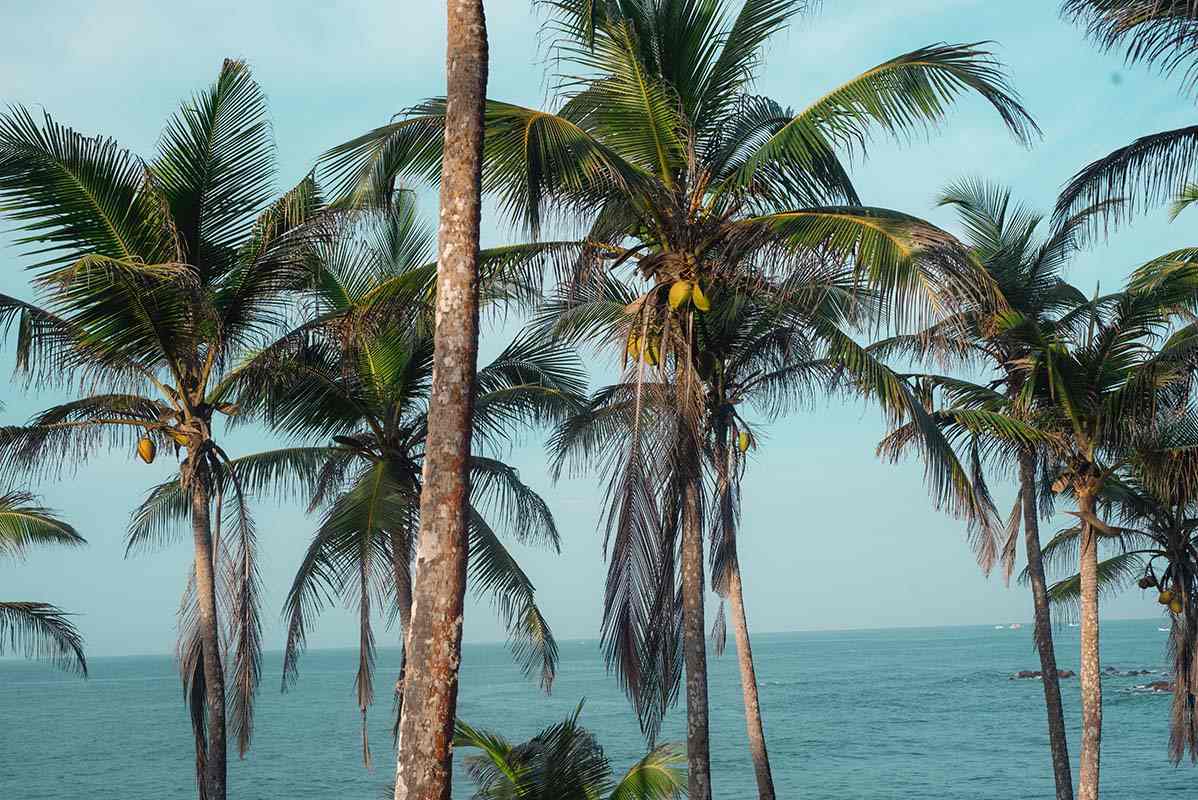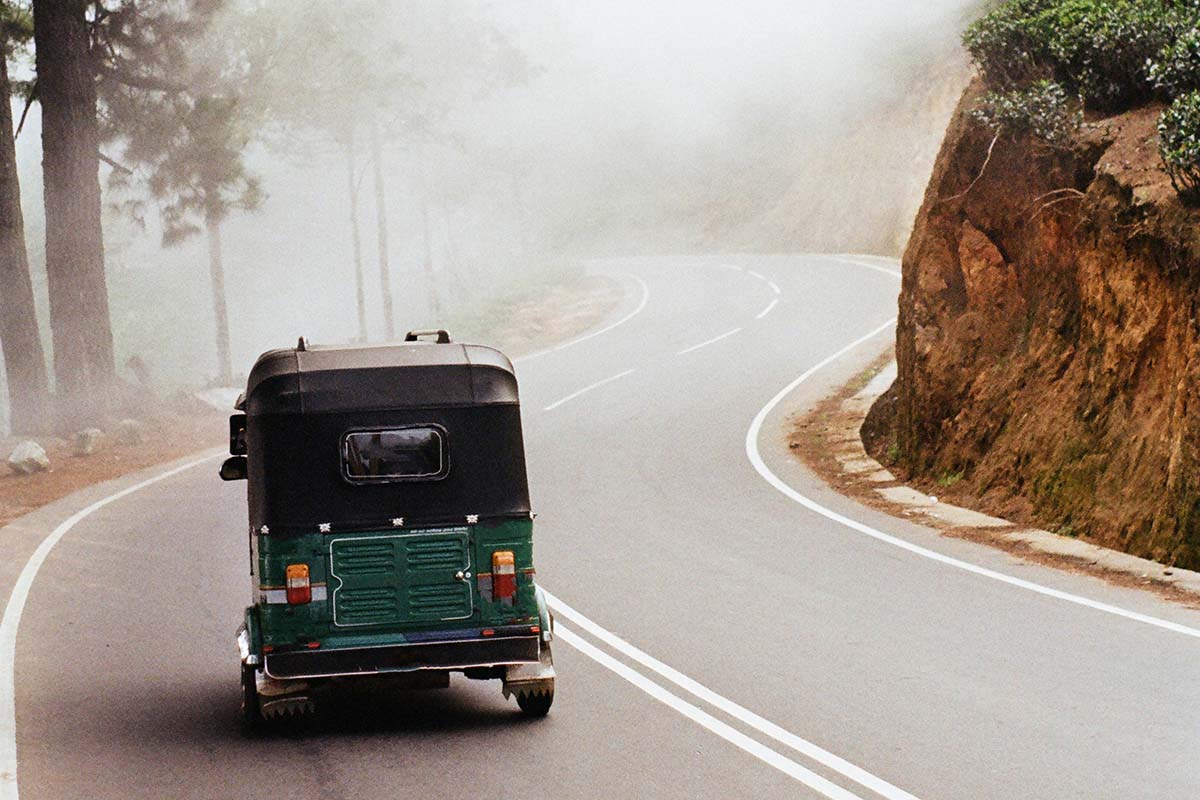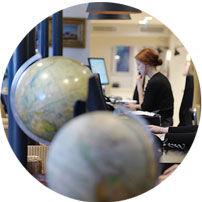 It's almost as if Sri Lanka was designed with honeymoons in mind. From the mystical tea hills, which will provide much needed post-wedding quiet, to Gal Oya National Park – one of the country's best kept secrets – Sri Lanka is the epitome of a dreamy destination.
As part of this 15-day itinerary, meet the Vedda, the island's indigenous people, for a walking tour of nearby forests. Learn how they live in harmony with the landscape and have a go yourself on a sunset boat safari, which will have you falling head over heels for Sri Lanka. In Yala, you'll have the opportunity to live out your safari fantasy. Spot elephants about to begin their daily bathing rituals and watch the park's 215 bird species swoop overhead.
There will be plenty of time for lounging too. Sip sundowners on the southern coast in Mirissa and enjoy boat rides where local fauna and flora take a front row seat. Break up lounging by the beach with explorations of Galle Fort, a UNESCO World Heritage site, which is most celebrated for its melting pot of traditions and styles. Rest assured that in Sri Lanka, romantic moments are never far away, especially where stunning coastlines, luxury hotels and out-of-this-world experiences are concerned.
Route
Everything is 100% tailored to you
DAY 1
International Flight
Let the honeymoon excitement sink in as you set off from London this evening. You'll be travelling on an 11-hour direct overnight flight to Colombo, Sri Lanka's capital.
This morning you will step off the plane in Colombo, to be greeted by one of our team who will escort you on your 30-minute onward transfer to the Kotugoda area. Settle in by the pool and sleep off your jet lag and the post wedding tiredness at your first luxury hotel in Sri Lanka.
DAY 3
Cookery Demonstration
After a restful night's sleep, enjoy a morning full of gastronomic immersion at your hotel. You'll learn about the wonders of Sri Lankan cuisine at a cookery demonstration by their talented chefs. A highlight are hoppers - bowl shaped pancakes made of coconut milk and rice flour filled with curry and with a fried egg on top. The ideal next dinner party dish?
The chefs will use fresh produce straight from the hotel's vegetable garden, with the emphasis on native spices like cardamom, cinnamon and cloves. Get stuck in and learn some recipes and then come lunchtime you'll be able to eat the fruits - or more correctly curries - of your labours.
The rest of the afternoon is then yours to spend relaxing and sleeping off the full feeling.
It's time to leave Kotugoda behind today as the honeymoon adventure really begins and you move on to the explore Sri Lanka's tea hills. Your driver will pick you up for the four-and-a-half hour journey east and drop you at your next luxury hotel, where you can spend some time enjoying the views before dark.
Now you're in the heart of the tea hills, you can discover the secrets behind Sri Lanka's international prowess for tea. Visit a historic tea factory for an exclusive insight into the Ceylonese tea making process, from its refining and blending to its packaging and grading. You will learn what all the fuss is about when tasting the various varieties of tea at the end.
This afternoon, enjoy a private afternoon tea on the lawn outside your hotel. With views of the rolling tea hills and the lovely peace and quiet you find in the area, this is an incredibly romantic setting.
DAY 6
Exploring the Tea Hills
Today is a day of exploration and there are plenty of optional activities for you to enjoy in the area. You might like to delve deeper in to the tea scene on a tea trail walk or simply enjoy each other's company on a relaxing boat ride.
It is up to you how you choose to spend your time but your Concierge can help you decide what might suit you best and can even arrange a personalised honeymoon dinner if the romantic setting has you wanting to do something extra special.
DAY 7
Welcome to the Jungle
After a hearty breakfast you will head further east today, on a six-hour journey through the stunning scenery that is characteristic of Sri Lanka's natural landscapes. After a day spent on the road you will arrive at your hotel near Gal Oya National Park in time for supper. Despite its abundance of wildlife, history and beautiful scenery, this area is one of Sri Lanka's best kept secrets and makes a great stop for those looking to escape the crowds.
Spend this morning wandering through the lush jungle around your hotel to meet the Vedda, the forest-dwelling, indigenous people of central Sri Lanka. They have plenty of local knowledge to share, having lived in harmony with the landscape here for hundreds of years, and the chief will guide you on a walking tour of the forest. In the evening, trade land for water as you take a boat safari on Sri Lanka's largest lake which is in Gal Oya National Park. If you are lucky you will be able to spot elephants bathing at the lake's edge while migratory birds swoop overhead. Watching the sun set, surrounded by wildlife as you head back to dry land is a supremely romantic experience that will no doubt have you both fully falling for Sri Lanka's charms.
Your next destination is Yala, the more popular and yet no less lovely national park in the south east of the island. To get there, embark on a four-and-a-half hour journey with your driver after breakfast, stopping en route to appreciate yet more dramatic views.
When you arrive, settle in and enjoy your safari-style camp with sundowners.
Yala National Park has one of the highest densities of leopards in the world and is home to over 215 species of birds, so we recommend you make the most of the prevalent wildlife by taking both morning and afternoon 4x4 safaris today. One of the park naturalists will accompany you on your drives to reveal expert tit-bits of information at every turn, and of course help spot the leopards.
After a day of wildlife spotting, curl up together in your tent and listen to the sound of birdsong as you fall asleep.
After a trip so far made up of wildlife spotting and tea picking, today it's time for some more traditional holiday activity, as you head to the beach. Set off after breakfast and head for the coast on your three-and-a-half hour transfer to the south coast. Your driver will take you along the scenic southern coastline so that you can enjoy sea views as you travel.
When you arrive at your hotel, dump the bags and head straight for the sea. The rest of the afternoon is yours to spend sipping sundowners while sinking your toes into the sand.
DAY 12
Bikes, Boats and Beautiful Views
Today you will experience the natural beauty of the rural region around Galle, which is just an hour north of the Mirissa beach area. Your guide will collect you from your hotel to begin the tour. Start by enjoying a leisurely boat ride with a local naturalist, learning about the flora and fauna as you pass rubber and cinnamon plantations, under bridges and through local villages.
You will then get on your bike and begin a five-mile ride through rural Galle, which is the heart of the south coast. Cycle past paddy fields and local markets, ending up at a rustic mud hut for refreshing herbal tea and fresh hoppers straight from the frying-pan.
After the tour, head back to your hotel for a fresh seafood dinner with plenty of cool white wine and beautiful atmospheric views of the sea.
DAY 13
Exploring Galle Fort
Once a busy trading post, Galle Fort and the surrounding city is now an archaeological and architectural heritage monument. Built in 1588, and since awarded UNESCO World Heritage status for its melting pot of cultures, styles and traditions which span over three centuries, Galle is a must visit for any visit to Sri Lanka's south coast. Today you will stroll around the fort with your guide - a fourth generation Galle resident - who has a wealth of knowledge and anecdotes on the colourful spice trading history that first brought her Moorish ancestors here in the mid-18th century.
After the tour, opt to stay in Galle for dinner or head back to the beach for a late afternoon swim and sundowners.
Today marks the last day of your honeymoon to Sri Lanka, so make the most of it with some time to simply sit back, relax and enjoy each other's company. With books in hand, head to the beach where you can soak up some sun to the backdrop of the stunning coastline.
This evening, make sure your last dinner is a special one by asking your Concierge to recommend and book a restaurant - you never know, they might just throw in a surprise for you too.
It's time to wave a sad farewell to beautiful Sri Lanka today. Go for a last dip in the ocean before taking the three-hour transfer back to Colombo airport. You'll arrive in plenty of time for your onward 12-hour lunchtime flight, getting you back to the UK the same evening.
A Rough Idea of Price
Dependent on season, accommodation and activities
The estimated cost for this trip starts from £3,420 to £4,915 per person. The final cost of the trip depends on the way we tailor it especially for you. The final cost varies according to several factors, which include the level of service, length of trip and advance booking time. The exact price will be provided on your personalised quote. The average starting price for this trip is £3,935 per person.
A few of the benefits of travelling with us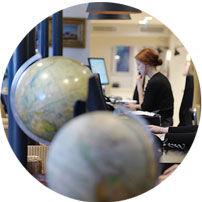 Get in touch
Our experts have the inside track on the destinations they sell and will tailor-make a holiday to your unique requirements.
Contact one of our Sri Lanka specialists