Itinerary Highlights
Head out on a sunrise game drive in Wilpattu National Park


Meander across Kandy's hill country, weaving between temples, tea plantations and local waterfalls


Marvel at ancient kingdoms and the Sigiriya Rock Fortress


Take time for just the two of you along the east coast's beaches, where golden sand, rocky inlets and lone Hindu temples create the perfect seaside scene
Contact one of our Sri Lanka specialists + 44 (0) 20 3958 6120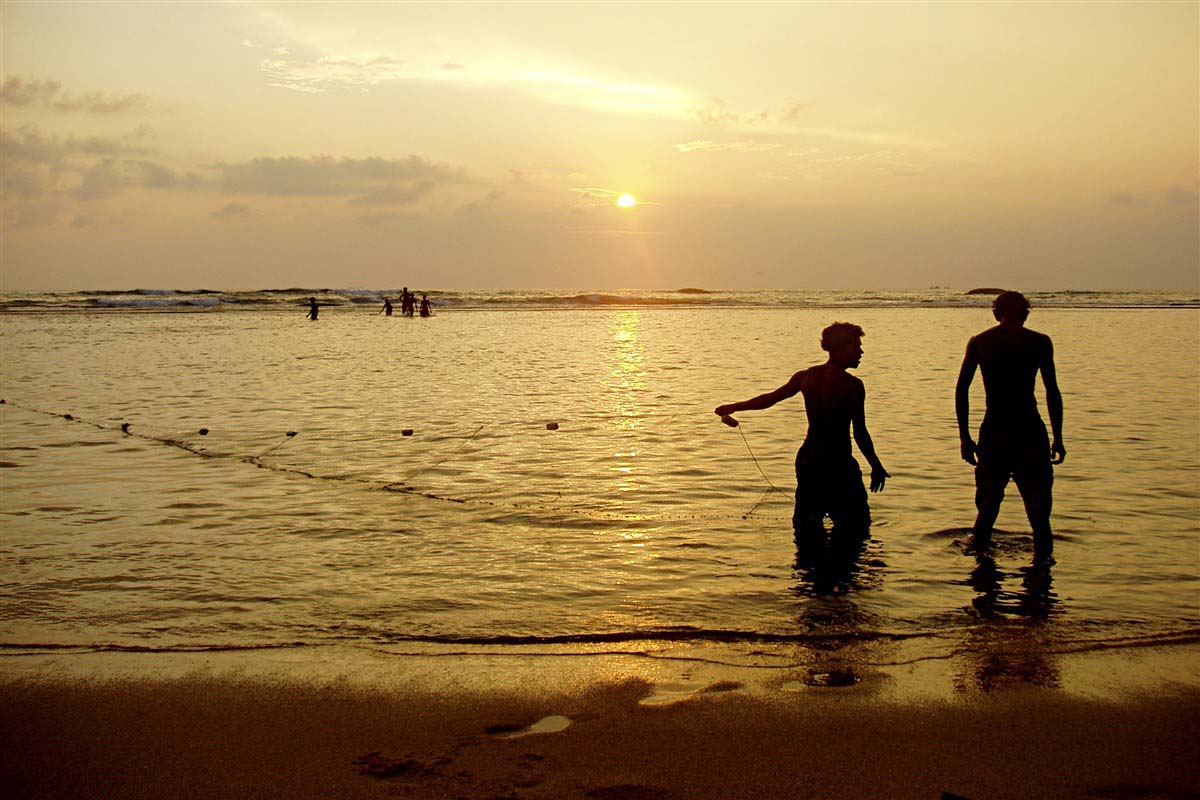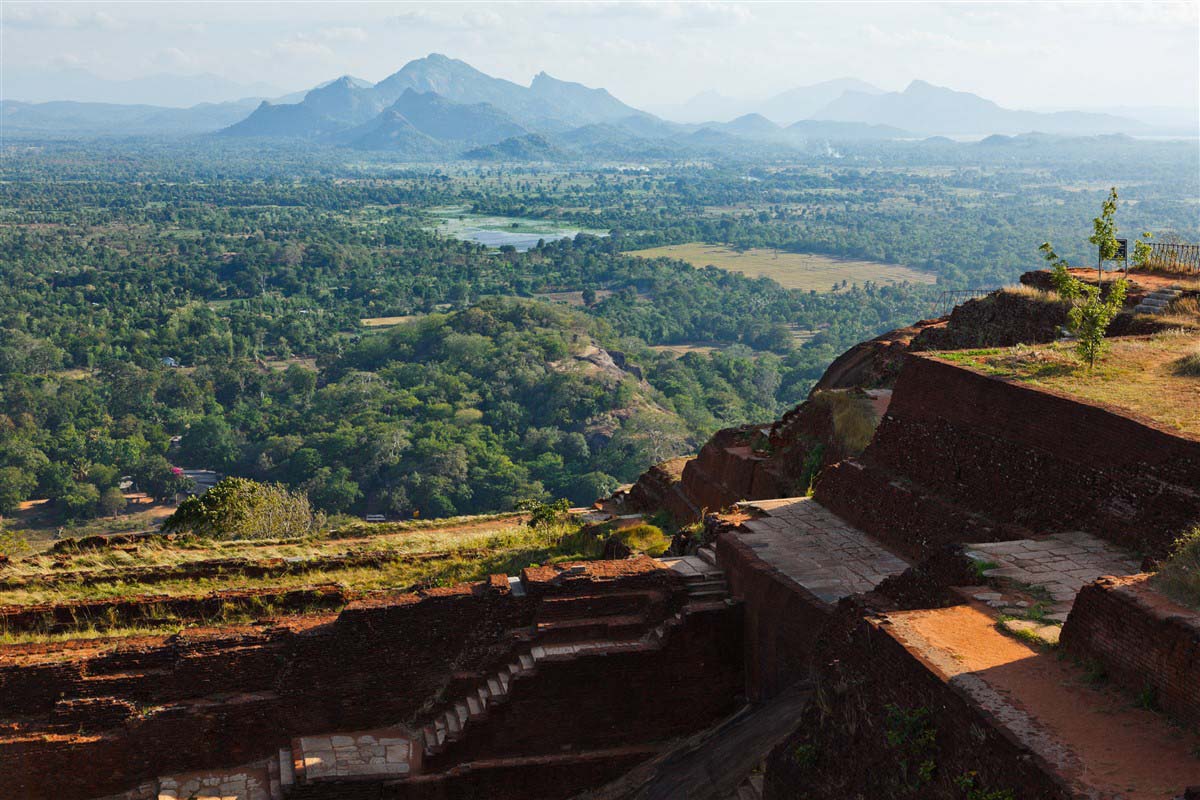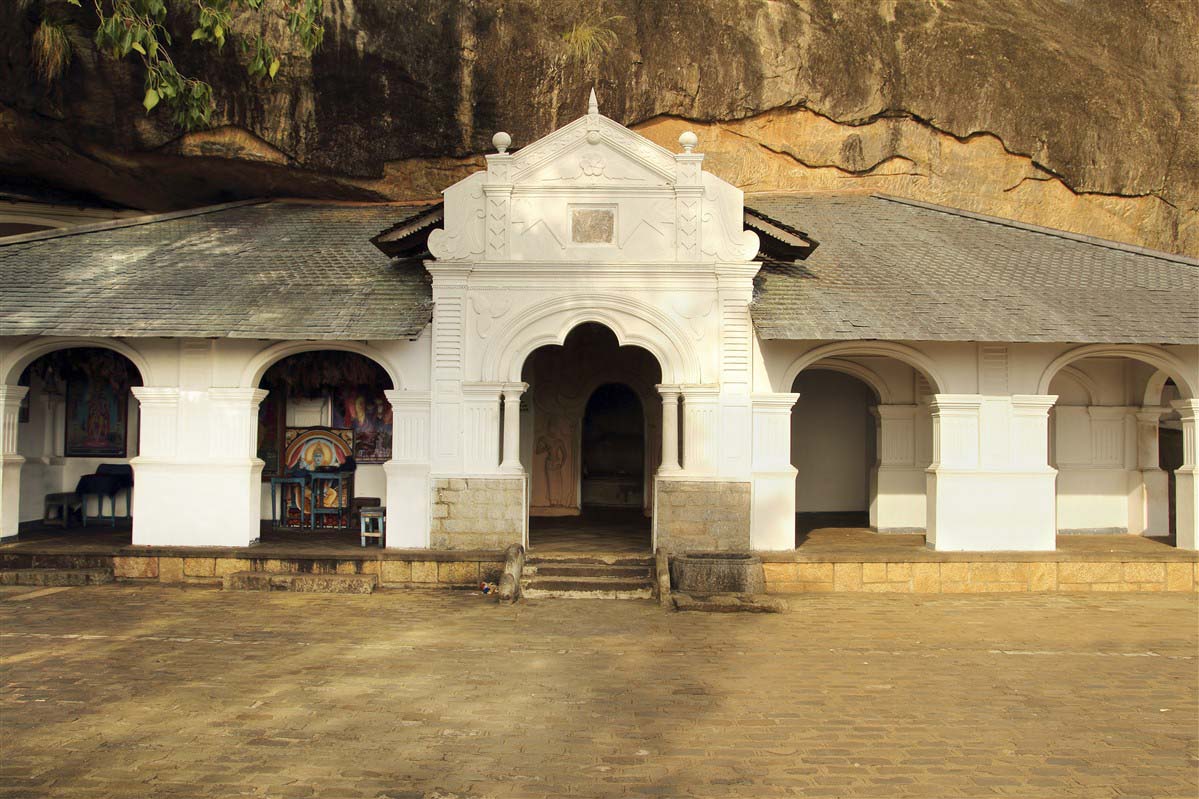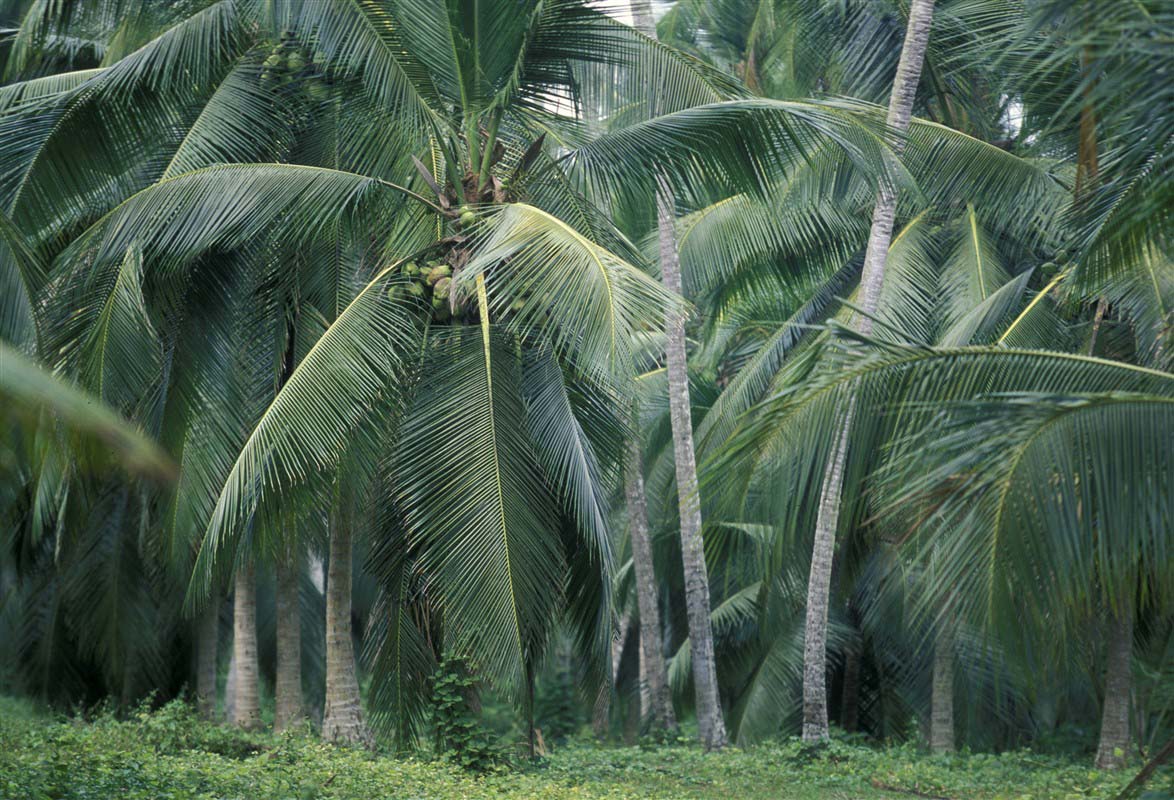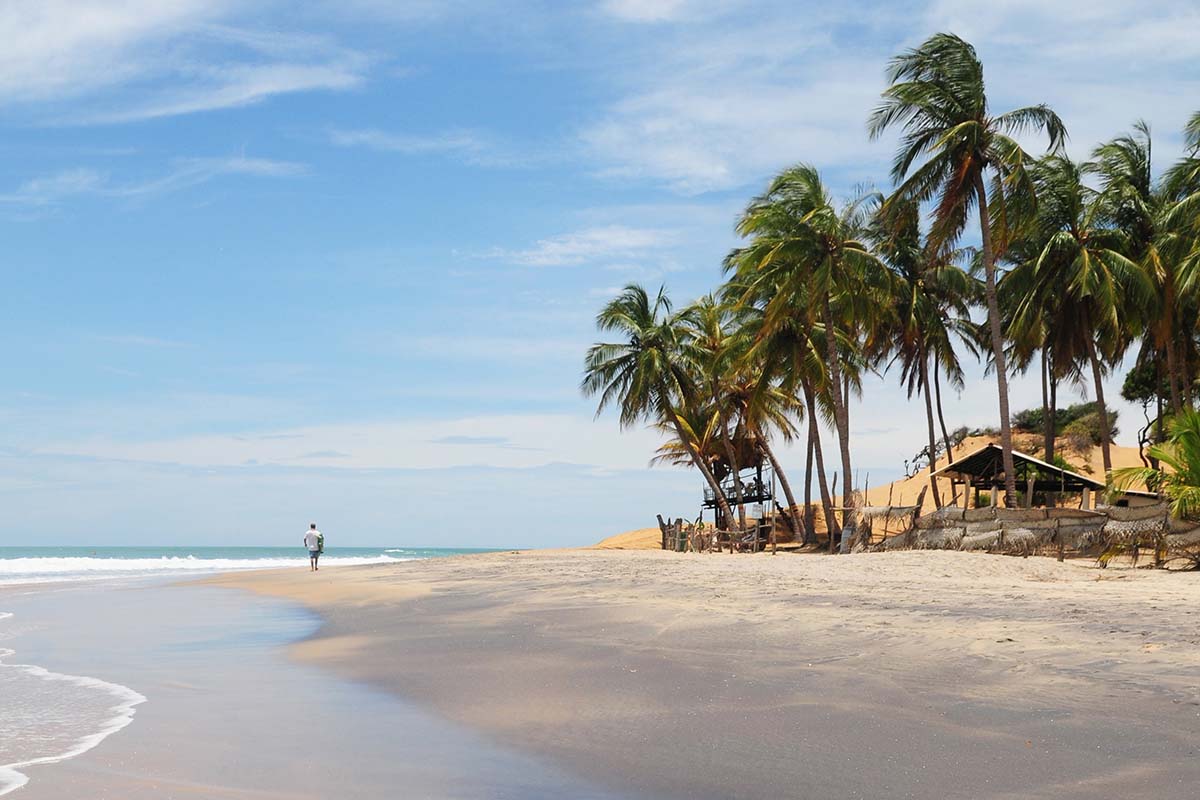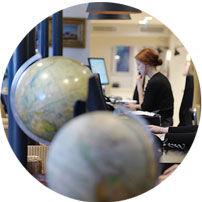 Spot leopards on safari, pick tea leaves in the hill country and enjoy a few days of quality time on palm-fringed beaches. This 16-day itinerary includes stays in Wilpattu National Park, the Hill Country, the Cultural Triangle and on the beach on the East Coast, making it the perfect Sri Lanka itinerary for couples looking for adventure with a side of romance.
Begin your trip by exploring Colombo, the country's colourful capital. Then head to Wilpattu National Park and rise early for a sunrise game drive, which is optimal wildlife spotting time so be sure to bring your camera. Next discover the lush rolling hills of the Hill Country and immerse yourself in authentic rural life with tea picking and tea drinking, before heading to the Cultural Triangle and exploring the UNESCO World Heritage Site of Polonnaruwa.
Spend your final days relaxing on the East Coast beaches and enjoying the palm fringed coastline.
Route
Everything is 100% tailored to you
Depart from the UK on an overnight flight to Colombo, the capital city of Sri Lanka. The direct flight takes roughly ten and three quarter hours.
Good afternoon and welcome to Sri Lanka! After a long flight you'll be pleased to find your luggage collected and your driver waiting to meet you in Colombo airport arrivals. Hop in the car to be privately transferred to your hotel. We can recommend a handful of boutique boltholes in the heart of the city, or a leafy suburban retreat. Spend your afternoon and evening exploring the colourful and multicultural centre and enjoying your first Sri Lankan curry.
DAY 3
Colombo - Wilpattu National Park
After a leisurely breakfast, your driver will meet you at your hotel and transfer you around three and a half hours north to Wilpattu National Park. You'll be there in time for lunch and a lazy afternoon before you have the chance to experience your first afternoon game drive.
DAY 4
Wilpattu National Park
Wake up bright and early this morning for a sunrise game drive. This is optimal wildlife spotting time so prep your camera and look out for elephants, leopards, sloth bears and buffalo creeping out in the dawn light. Afterwards, head back to your tent and while away an afternoon in the sun before heading out for an evening game drive. The falling darkness will make this drive even more exciting so wrap up under your blanket with your partner for some really thrilling wildlife spots.
DAY 5
Wilpattu National Park - Hill Country
This morning, after an early morning's game drive and breakfast back in camp, you will be met by your driver and transferred from Wilpattu to the hill country. Enjoy the breath-taking views along the four and a half hour journey past wild bush land and lush green tea plantations.
Wake up in the Sri Lanka of your imagination, rolling green hills bursting with tea leaves, and small colonial towns with sweet smelling sticky air. Spend the next two days of your trip immersing yourself in authentic rural life by trying your hand at tea leaf picking - alongside lots of tea drinking of course - cycling to the local waterfalls, and exploring the charming hillside city of Kandy. The last city of the ancient kings, Kandy is a beautiful city surrounding a large lake. When paying a visit a trip to Sri Dalada Maligawa (Temple of the Tooth) is a must; here you'll find the relic which is said to be of the tooth of the Buddha alongside, a beautiful white building and impressively ornate shrines. The Botanic Gardens are also a must visit for their wide variety of sweet smelling plantlife. Alternatively, visit the charming hill station of Nuwara Eliya.
DAY 8
Hill Country to Cultural Triangle
Today you will be transferred approximately four hours from your hotel in the hill country to the east tip of the cultural triangle. En route, stop to visit the UNESCO world heritage site of Dambulla Cave Temple. This fascinating and ornate temple is actually built underneath and into the overhanging cliff and walking around it makes for a superbly surreal experience.
A day of cultural exploration today, with a visit to Polonnaruwa, a UNESCO world heritage site and one of Sri Lanka's ancient kingdoms. Dating back to 993, this is an incredibly fascinating example of the history that makes Sri Lanka so varied and unique. Take time to explore each of the four sections of this site and listen carefully as your guide brings the relic to life with tales of ancient battles and historic worship. You'll also want your camera handy to get some photographs of the astonishing and incredibly well preserved rock carvings.
DAY 10
Sigiriya Rock Fortress
Perhaps the most famous landmark on Sri Lanka's landscape is Sigiriya Rock Fortress, otherwise known as Lion Rock. Built on top of a huge boulder this is an awe inspiring architectural triumph, and somewhat of a historical mystery. The view from the top is also absolutely magnificent. So get your walking shoes on and remember, as you race each other up that last step to reach the summit, it will all be absolutely worth it. Sit, drink in the view and savour every minute of this special moment together.
DAY 11
Hill Country - East Coast Beaches
Say goodbye to the historic north this morning and hop into a private transfer car for a leisurely three hour drive down to the beachy East Coast. Settle into your hotel, unpack and then head to the beach for dinner, just as sunset falls.
DAYS 12 to 15
East Coast Beaches
Sri Lanka's East Coast has, until recently, remained firmly under the traveller radar. No more. With a recent boom in boutique hotels openings, the east is beginning to emerge from shadows as the more laid back, rustic beach spot for those in the know. So after a busy last week, spend the next few days relaxing and enjoying the beautiful palm fringed coastline; spend your time between stretches of golden sand, rocky inlets and mazes of lagoons. When you want to venture off the beach, head to the vibrant town of Trincomalee. This little hub is home to colourful Hindu temples, colonial architecture and stunning coastal scenery - a perfect seaside centre; or perhaps take a boat out onto the water for a morning of whale watching.
DAY 16
East Coast Beaches - Colombo
This afternoon you will be picked up from your hotel and transferred privately 30 minutes to Batticoloa airport. From here you will take an hour long domestic flight back to Colombo, in time for a final Sri Lankan dinner.
Try as you might to think of entrepreneurial ways to make a living from a beach in Sri Lanka, the real world is calling and it's time to head home. With a quick transfer to the airport, leave with a heavy heart but enough memories to keep you smiling all the way home.
A Rough Idea of Price
Dependent on season, accommodation and activities
The estimated cost for this trip starts from £3,335 to £4,795 per person. The final cost of the trip depends on the way we tailor it especially for you. The final cost varies according to several factors, which include the level of service, length of trip and advance booking time. The exact price will be provided on your personalised quote. The average starting price for this trip is £3,840 per person.
A few of the benefits of travelling with us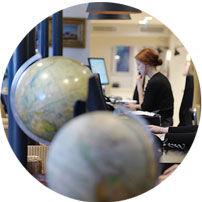 Get in touch
Our experts have the inside track on the destinations they sell and will tailor-make a holiday to your unique requirements.
Contact one of our Sri Lanka specialists