Itinerary Highlights
Explore the historical city of Bordeaux by bike
Private guided tour of Madrid's iconic Prado Museum
Sample tasty tapas and immerse yourself in the history of flamenco in Seville
Discover Donana National Park, in search of migrating flocks of birds
Learn about Barcelona's famous architect Antoni Gaudi
Sample and take home exquisite wines from France's underrated Beaujolais area
This itinerary can be done entirely by train
Contact one of our France specialists + 44 (0) 20 3958 6120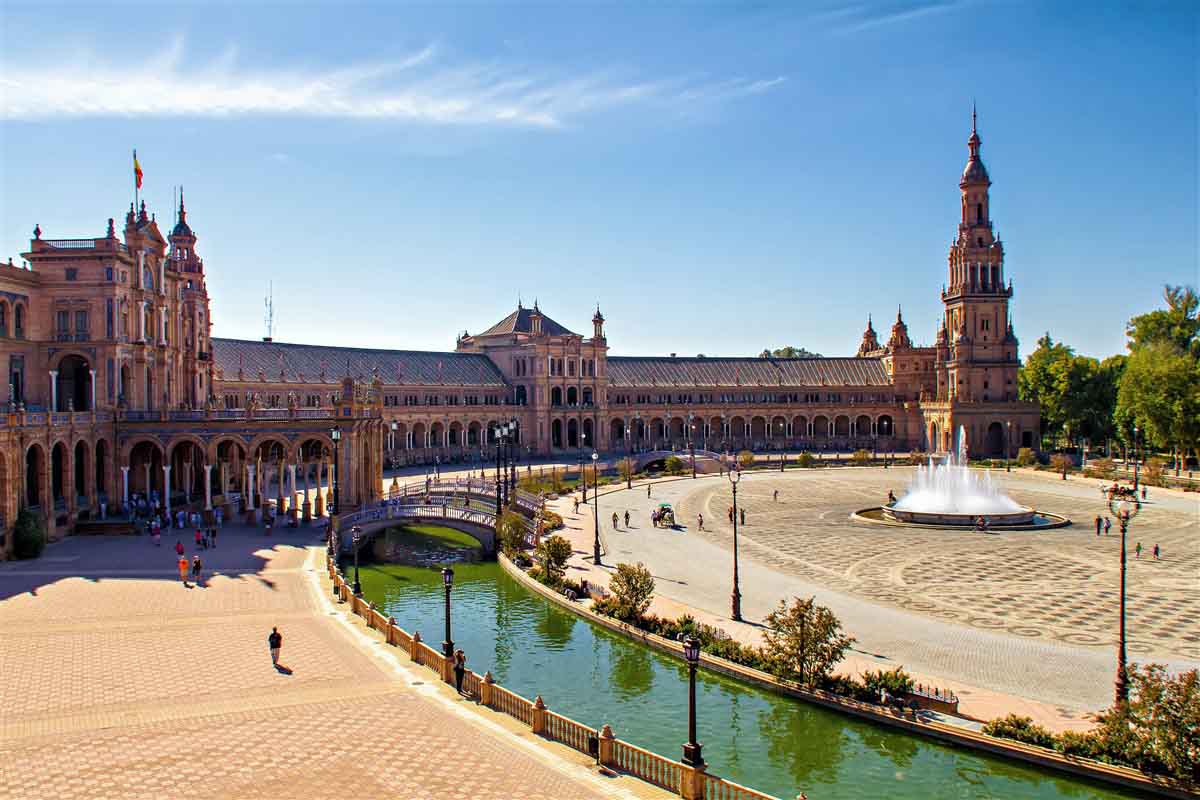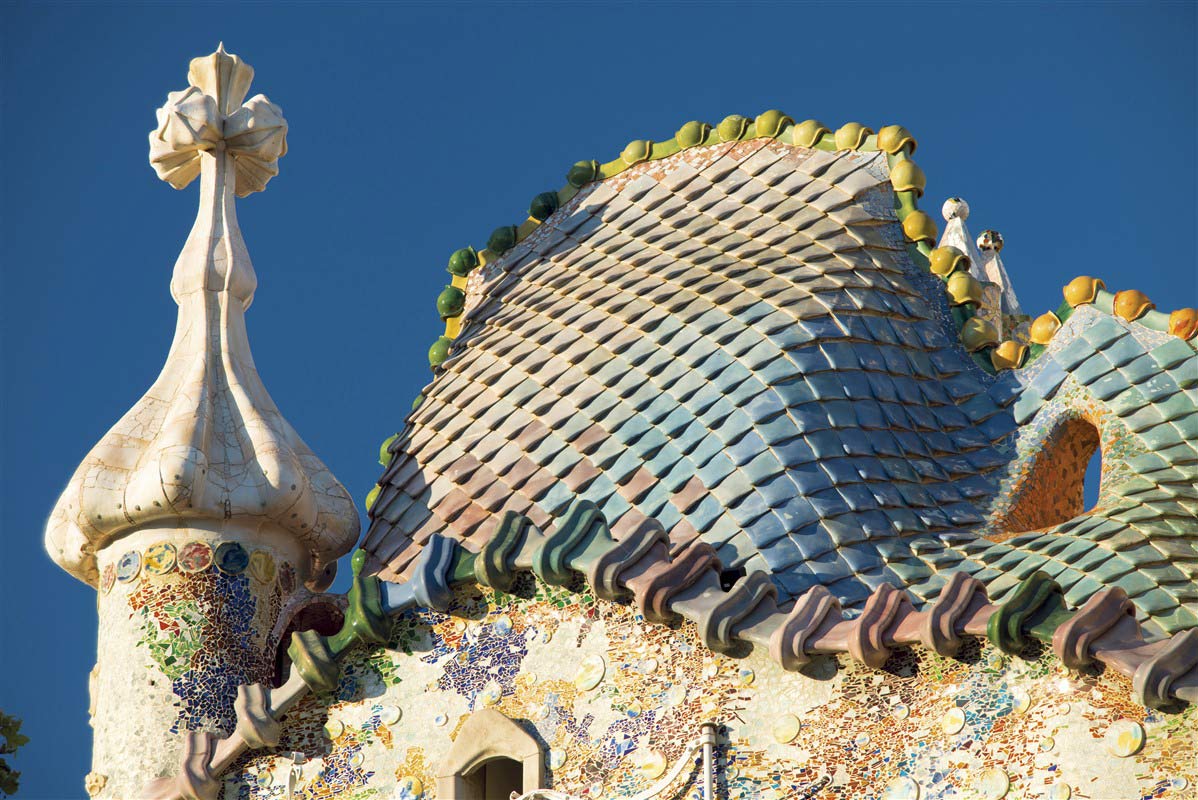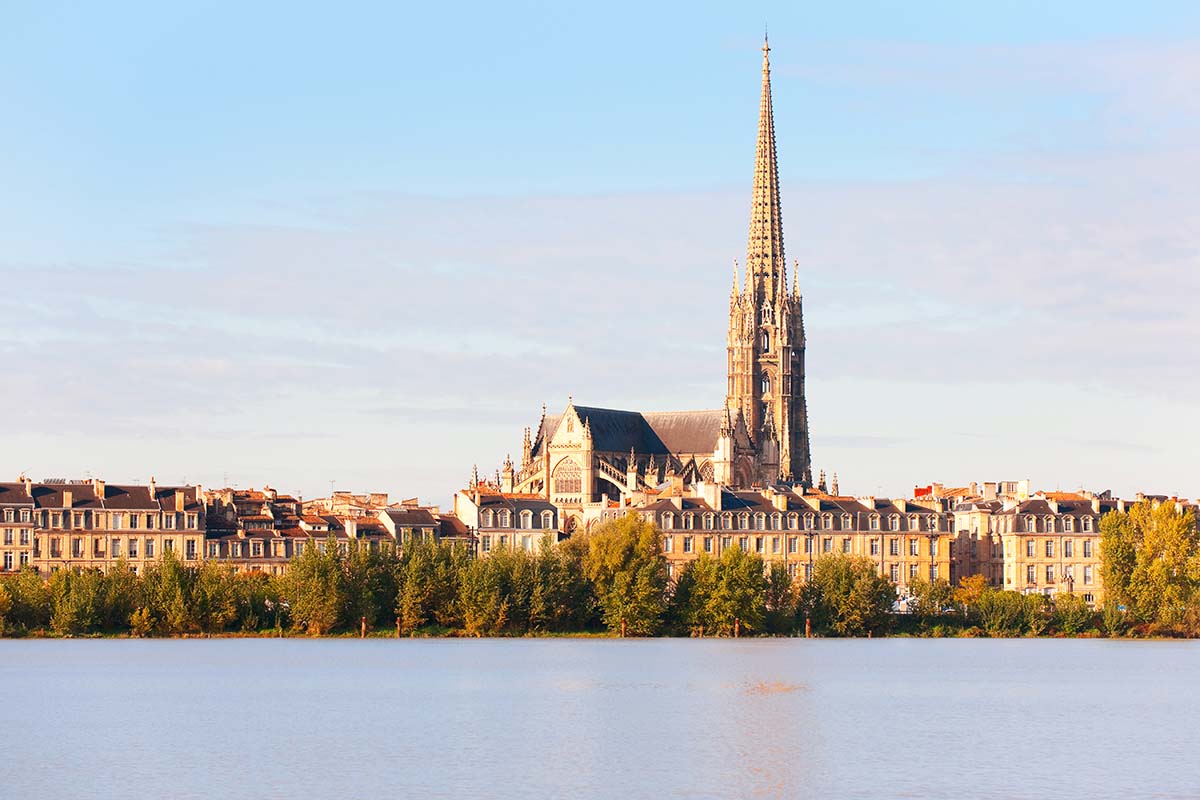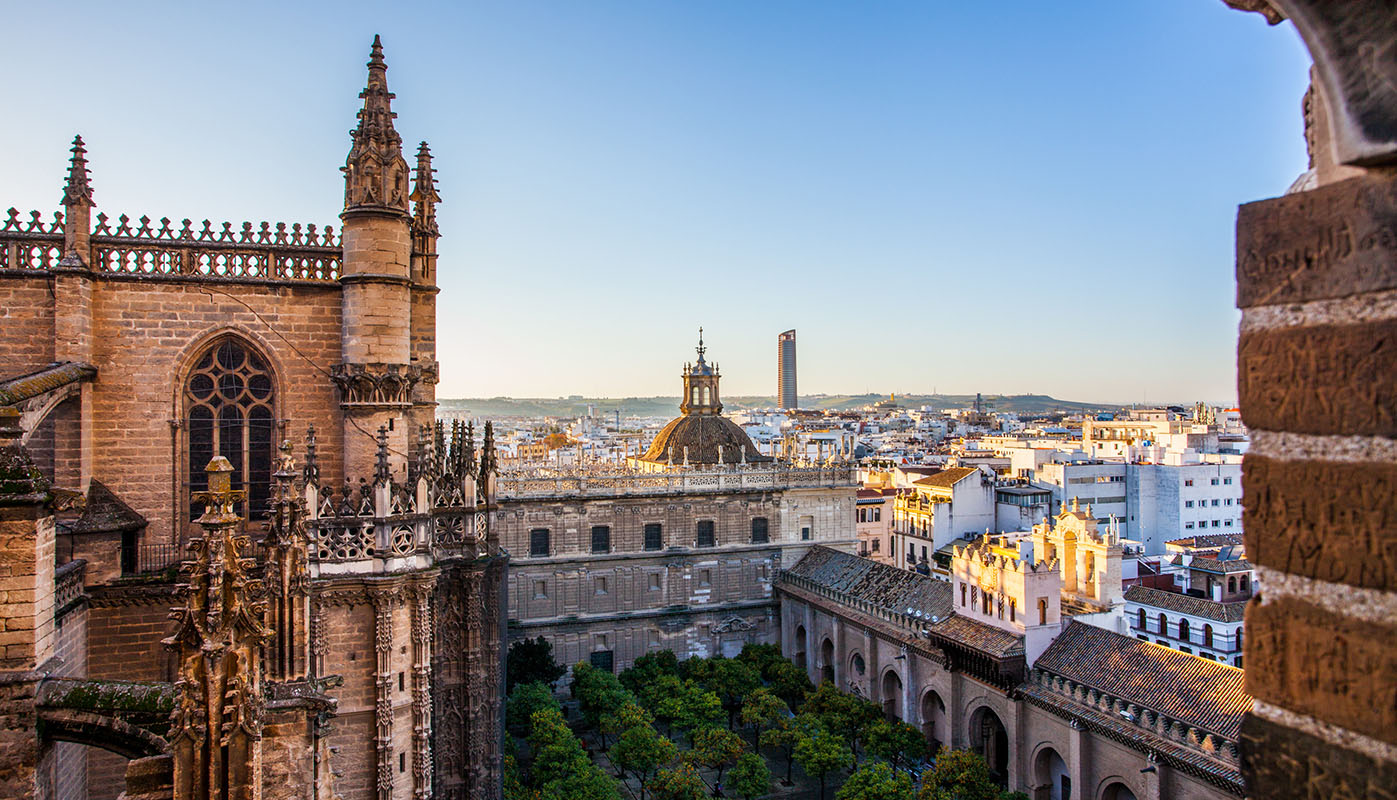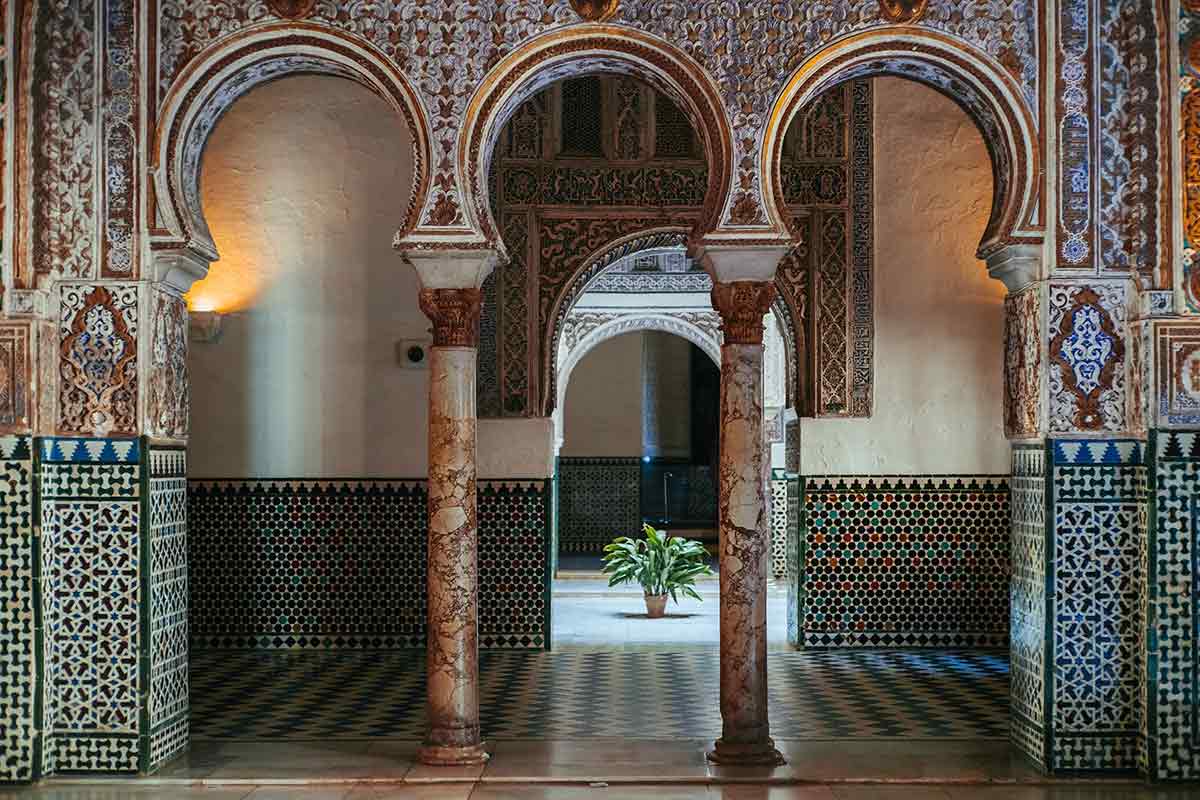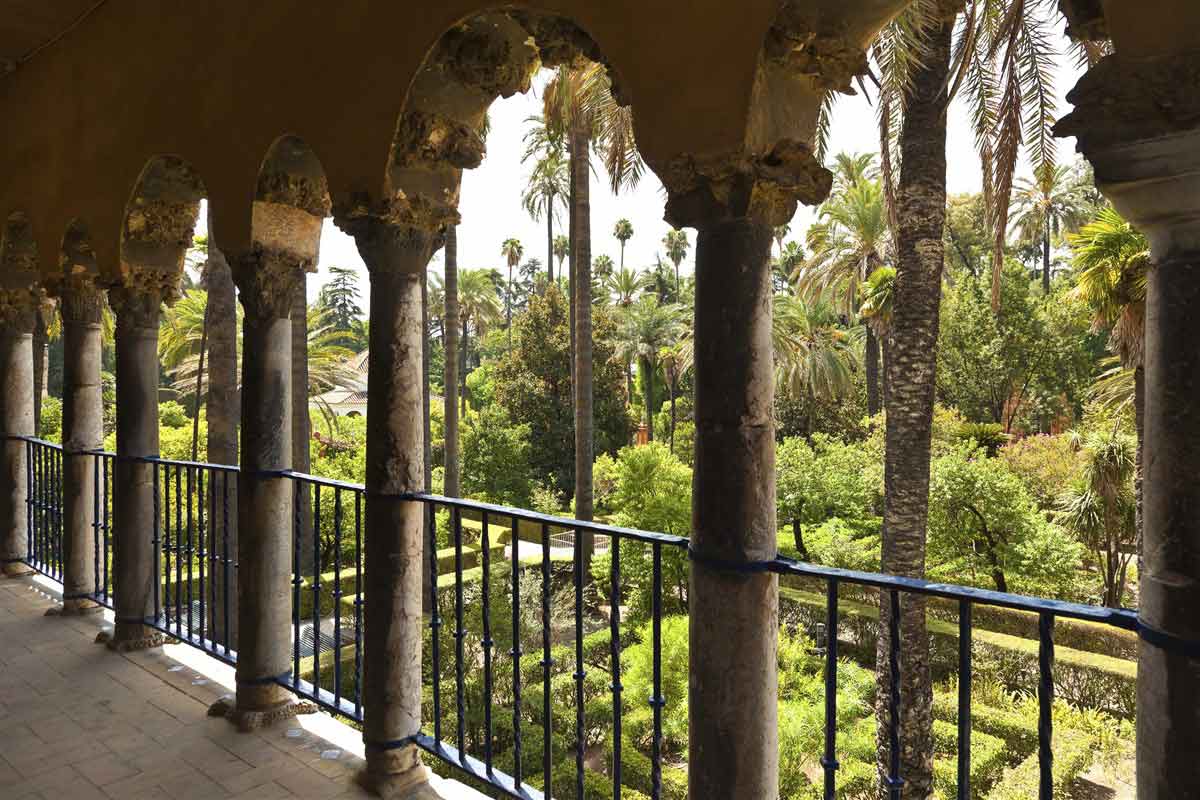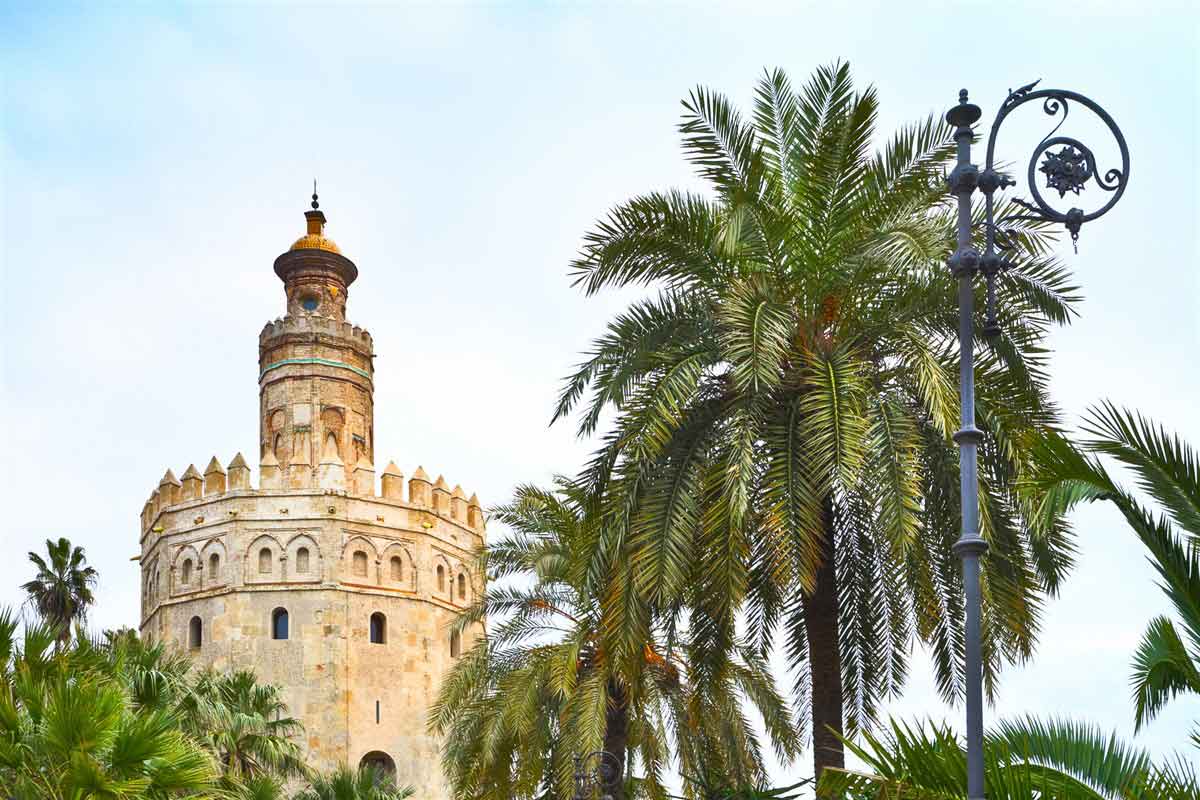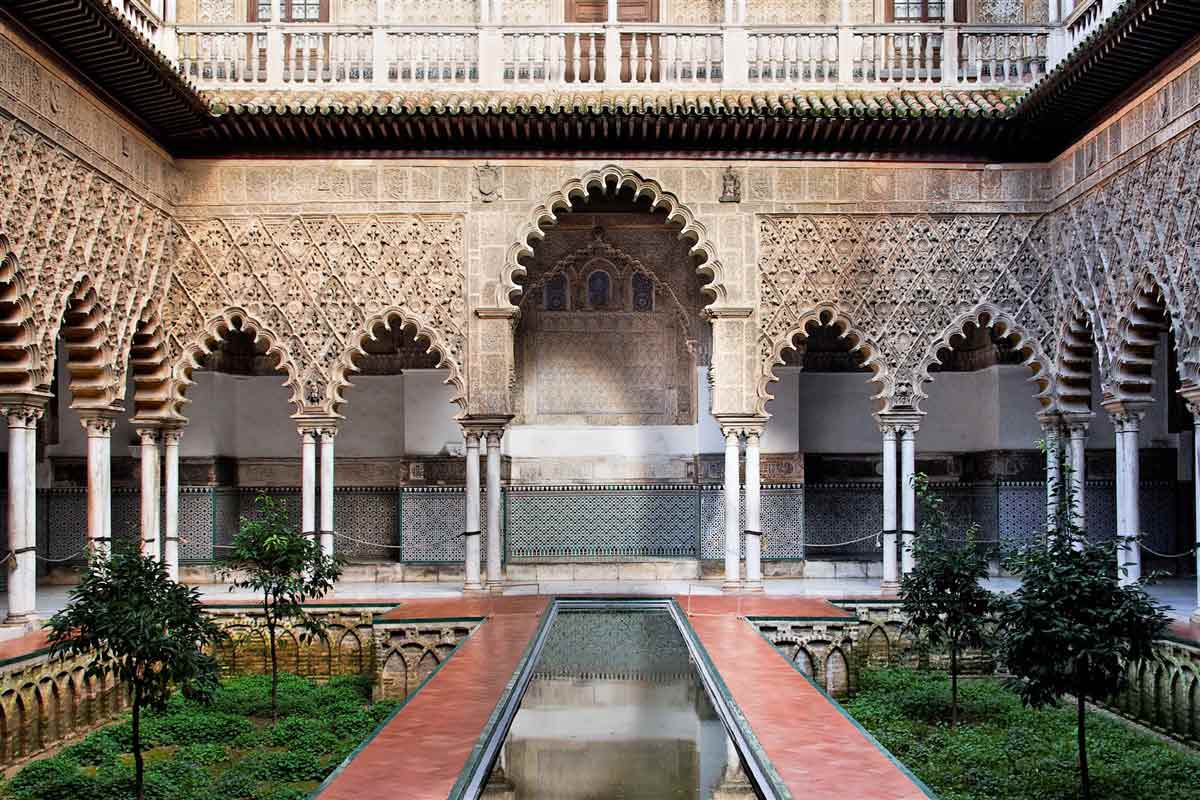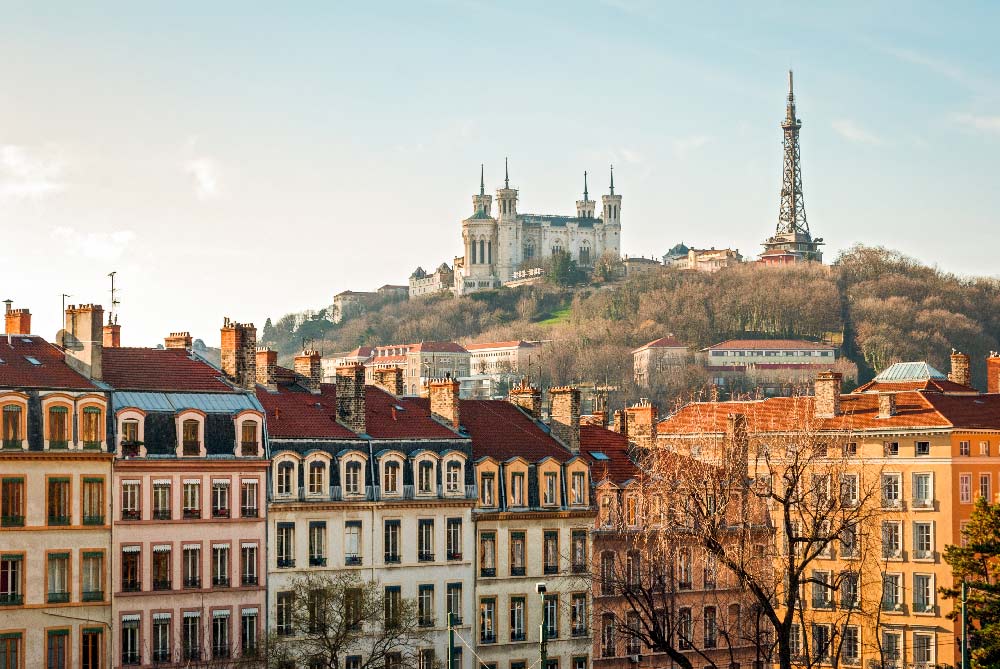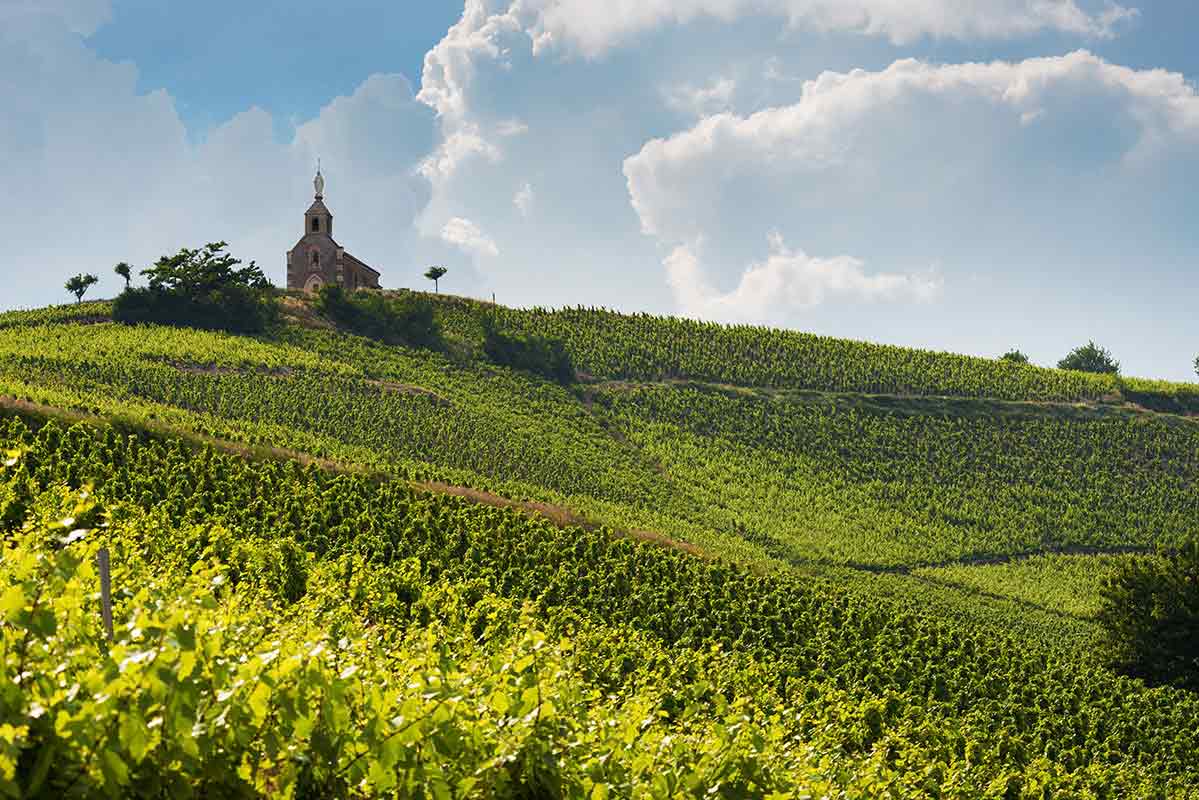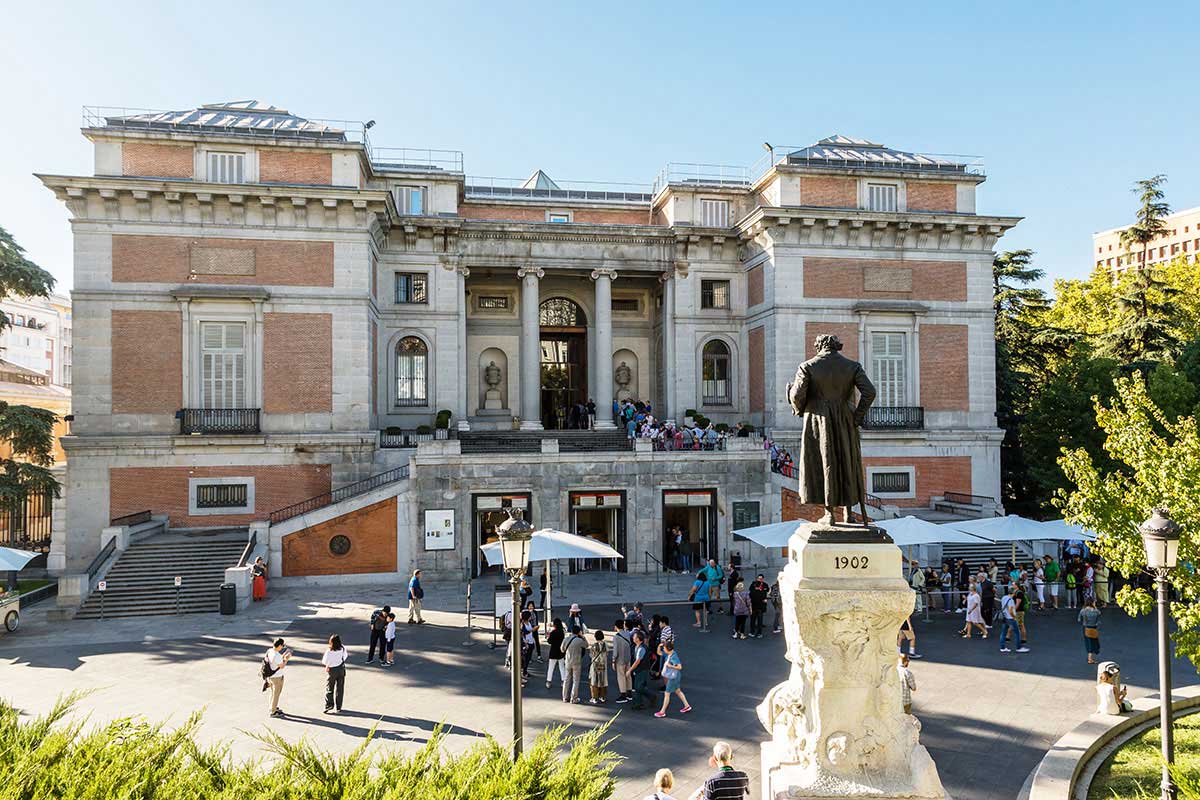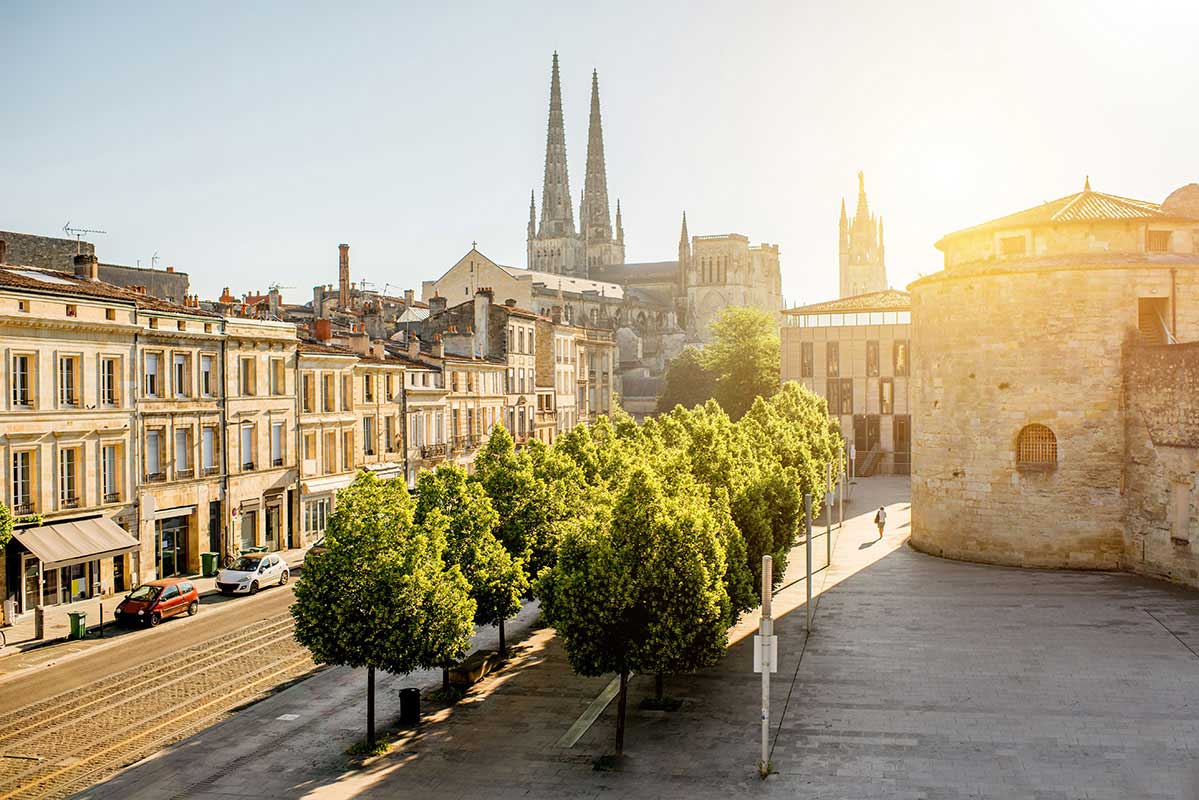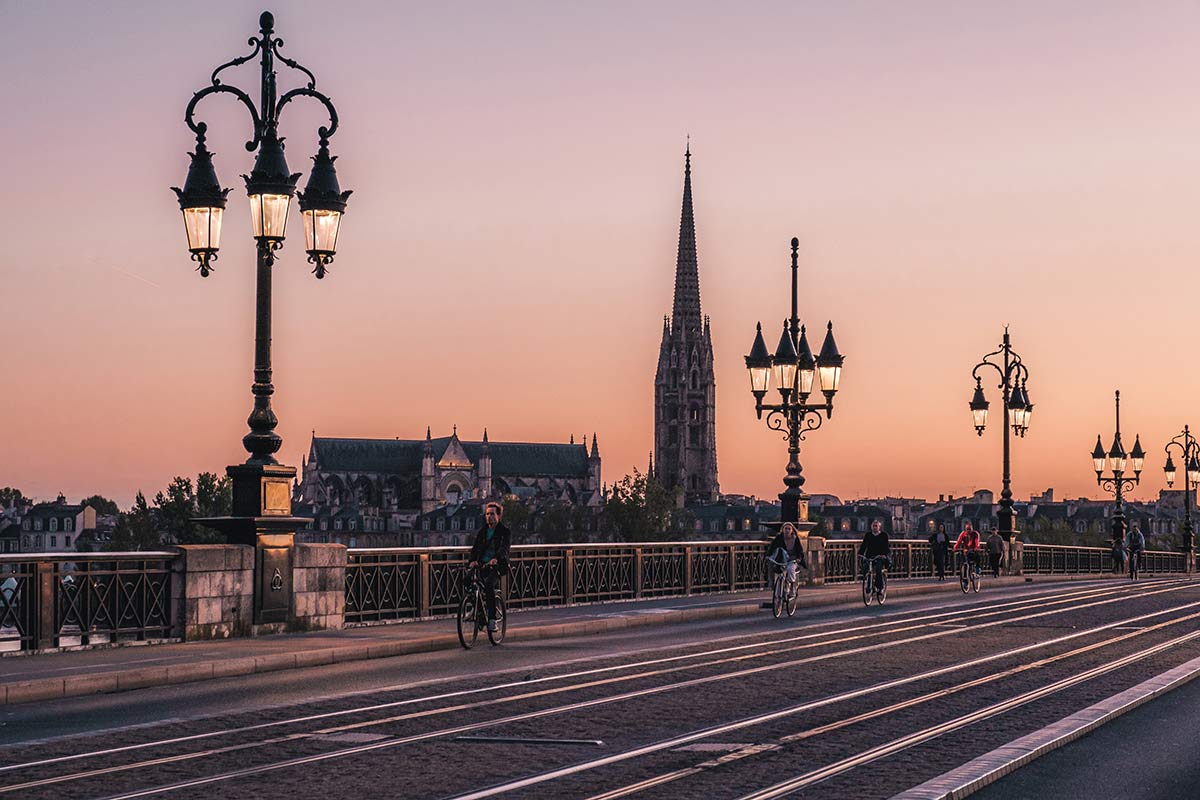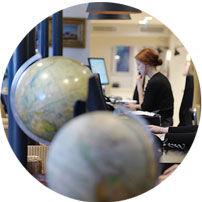 This eight-day 'gastrainomy' European train tour for foodies across France and Spain is jam-packed with culinary delights, but also culture and adventures galore. Stay in Bordeaux, Madrid, Seville, Barcelona and Lyon, sampling sublime food and wine in each, but also enjoying cultural immersion and adventures en route.
Route
Everything is 100% tailored to you
Your 'gastrainomic' European Train Tour for Foodies begins today with an early morning Eurostar train from London St. Pancras International to Lille Europe in northern France, a journey that takes approximately one-and-a-half-hours. From here, it's a short wander from the Lille Europe station to Lille Flandres station, where you can board a high-speed TGV (Train a Grande Vitesse) direct to Bordeaux on the new high-speed line that opened in 2017. You'll be on the train for four-and-a-half-hours so sit back, relax and enjoy the French countryside speed by. While this trip is all about gastronomy the culinary offerings aboard the train may underwhelm, so you might have to make do before making up for lost time on arrival.
On arrival in the UNESCO World Heritage-listed Bordeaux, (which has the second highest number of preserved historical buildings in France, after Paris), check in to your hotel, and borrow the hotel's bikes because the best way to explore this beautiful city is from the saddle. Cycling has been made extremely easy in Bordeaux with many areas open to pedestrians and bicycles only. On two wheels, whizz through the heart of the city and view the Place de la Bourse, the Bordeaux Cathedral, the Basilica of Saint Michael and other architectural wonders. Then travel along the Garonne River to the Cite du Vin, an impressive metallic building similar to Gehry's Guggenheim Museum in Bilbao and a homage to the wines that put Bordeaux on the map. Learn about the world's wine regions, wine/food pairings and shop for over 800 local varieties.
After all that exploring, our Concierge will recommend and book one of the finest (of many) restaurants in the city for this evening.
Setting off early, your next train will take just over nine-hours with a short change over in Narbonne en route to the Spanish capital. You will arrive into Madrid, the next stop on your European Train Tour for Foodies, in the mid-to-late-afternoon. After you have checked into your hotel, make your way to the Prado Museum for a private tour of this impressive art museum. Your knowledgeable art historian guide will give details on Spanish artists such as Velazquez and Goya, but also a range of Flemish, Italian and French artists represented in the Prado as well.

The Spanish know how to party, and the capital sets a high (and late) bar for nightlife, so our Concierge can recommend and book supper in one of the many excellent restaurants in town, and then you paint the town red.
Following the last two busy days (and a busy last night), enjoy a well-earned lie in before heading to your hotel's rooftop for a hearty breakfast. Bask in the Spanish sun and admire the blissful views over the city from this elegant rooftop paradise before slipping off to your next destination on this gastrainomic trip. In the middle of the afternoon, you will take a quick two-and-a-half-hour train to Seville where you will be staying for three nights.
This evening you will be taken on an immersive tour of Seville's most popular neighbourhood, Triana, where you can try authentic, tasty tapas (a Sevillian invention) and learn about the origin of flamenco, away from the touristy shows.
Today you will be taken on a private guided walking tour of fascinating Seville, winding through the back streets, visiting charming little shops, finally coming to the river crossing where you will visit a charming food market, just in time for a fresh bite to eat. Then visit a wonderful cloistered convent founded in the 14th century. The convent is still inhabited by nuns who sell delicious, organic marmalade and jams as a way to make ends meet - you'll be guaranteed to leave with a few jars for yourself. The interior of the convent is adorned with Mudejar crafted wood ceilings and walls adorned with stunning paintings and remarkable tiles.
After the tour, you have the rest of the day to spend as you wish. Our clued-up local Concierge will recommend the best tapas bars to visit this evening.
DAY 5
Donana National Park
Hiking boots on, binoculars in hand, today you're leaving the city behind to visit Donana National Park - Spain's largest and most famous national park. Over the winter months an array of bird species flock to the park, and throughout the springtime many nest in the marshes. Your guide will take you to the secret spots - only accessible by authorised guides - to spy out geese, flamingos, herons, storks and more. As well as the birdlife, the park is also frequented by fallow, red deer and wild boar, and is the only place in Europe where the Iberian lynx and Egyptian mongoose are still found.
The tour will start early in the morning and you will arrive back at your hotel in the mid-afternoon; the ideal time for a siesta to freshen you up before the evening, free to spend as you wish. Tapas may feature, we suspect. The guided tour is by 4x4, but if you'd prefer to visit Donana on four legs rather than four wheels, we can arrange a horse riding safari instead
DAY 6
Seville to Barcelona
Today you will leave Seville and travel five-and-a-half hours by train to the Catalan city of Barcelona, the next stop on your European Train Tour for Foodies. Arriving into Barcelona in the mid-afternoon, drop your bags at your centrally located hotel, then step out into the city and explore the city's iconic architecture on a private tour with an architectural expert. This three-hour tour will introduce you to the work of 'God's Architect', Antoni Gaudi, the master of Catalan modernism. You will be taken to Casa Mila as well as inside and on the roof of the Casa Batllo. As well as Gaudi's work, you will view rival architects' pieces, including buildings by Puig i Cadafalch and Domenech i Montaner. By the end of the tour you'll have a wealth of knowledge regarding Barcelona's aesthetic evolution and what led Gaudi to deliberately construct eccentric buildings that contest the modern grid.

This evening, you'll be reminded that there's more to the Catalan capital than Gaudi, as your attention turns to things gastronomic. As the Basque Country has its pintxos and Andalucia has tapas, Catalonia has pica-pica, and this evening you will enjoy a guided pica-pica crawl around the atmospheric and buzzing Poble-sec area. Learn about the subtle differences in the regional versions, and enjoy several different delicious pica-pica, many using the superb local tomatoes and seafood.
After a direct five-hour train journey, you'll be in the French city of Lyon. Given this is a European Train Tour for Foodies, you will conveniently arrive just in time for lunch. The historic centre of Lyon is a UNESCO World Heritage Site, with some of the oldest landmarks in France (including two impressive Roman amphitheatres), but the city's real claim to fame is as the undisputed foodie capital of France. That's some claim, but Parisians begrudgingly acknowledge the fact, as will you as you enjoy lunch in the authentic Old Town, around Quartier Saint-Jean and Quartier Saint-Georges.
After a suitably sensational lunch, meet your private driver who will take you to the Rhone Valley to sample a selection of magnificent wines from this region. Crozes-Hermitage is less than an hour south, while the much-underrated Beaujolais region is an hour south.

This evening if there's any room left we will book another restaurant for you in Lyon, but we also recommend walking the streets of the old quarter and exploring the traboules - secret passageways linking the various city blocks.
DAY 8
Travel Home (via Paris)
After breakfast, embark on the speedy two-hour train journey north to Paris, arriving into Gare du Lyon. Take the metro across to Gare du Lyon and because you can't really pass through Paris on a gastrainomic trip without stopping, enjoy a last lunch in a lovely bistro beside the station before your final Eurostar train back to London, taking further two-and-a-half hours, arriving into London in the late afternoon, providing you with plenty of time to get home comfortably and relax.
A Rough Idea of Price
Dependent on season, accommodation and activities
The estimated cost for this trip is £2,795 to £3,945 per person. The final cost of the trip depends on the way we tailor it especially for you. The final cost varies according to several factors, which include the level of service, length of trip and advance booking time. The exact price will be provided on your personalised quote. The average price for this trip is £3,290 per person.
A few of the benefits of travelling with us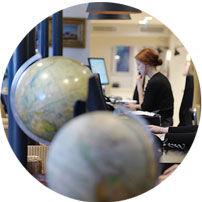 Get in touch
Our experts have the inside track on the destinations they sell and will tailor-make a holiday to your unique requirements.
Contact one of our France specialists