Itinerary Highlights
Travel from London to Bordeaux by train in less than a day
Explore the historic city of Bordeaux by bike
Learn about Bordeaux's rise to prominence as the single most famous wine region in the world
Visit vineyards to meet the winemakers and sample their finest vintages
Travel on to San Sebastian by train
Enjoy a guided pintxos (Basque tapas) tour in the Old Town of San Sebastian
Visit a local market to sample the finest Basque produce (including delicious cheeses)
Prepare and eat lunch with the members of one of San Sebastian's secretive gastronomic societies
This trip can be done entirely be train
Contact one of our France specialists + 44 (0) 20 3958 6120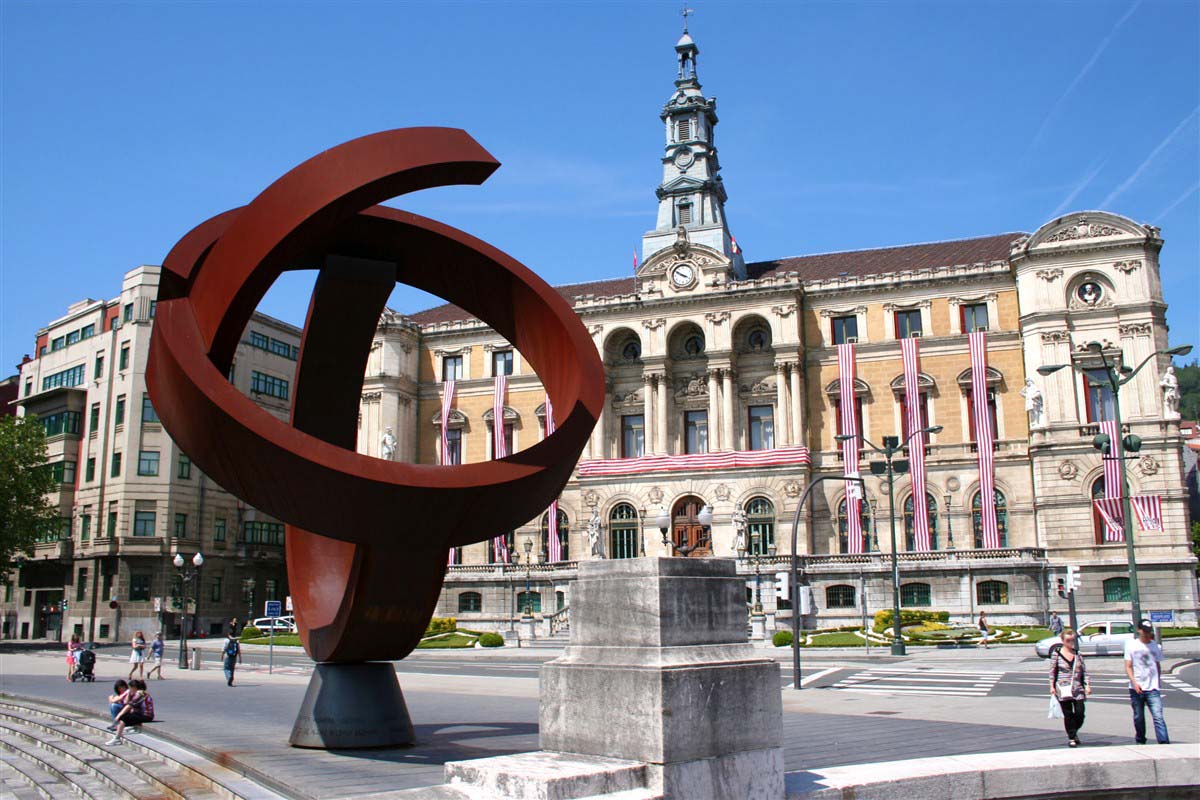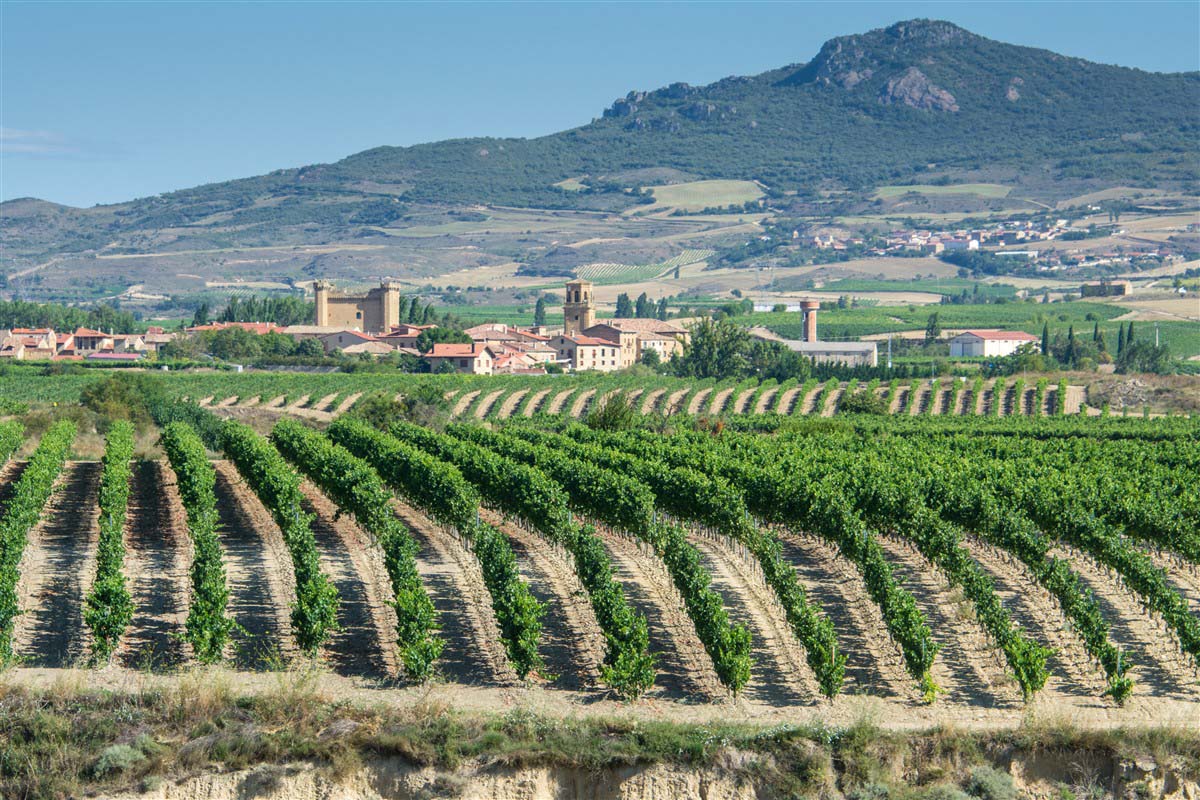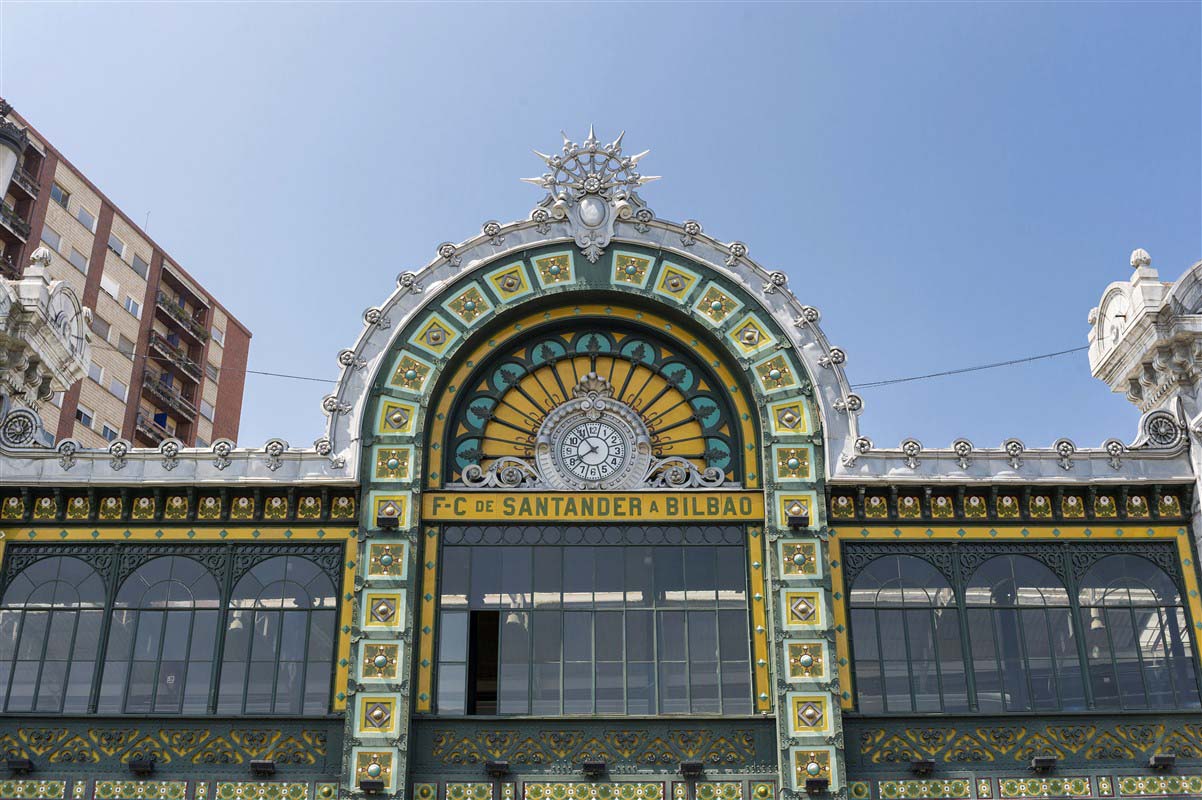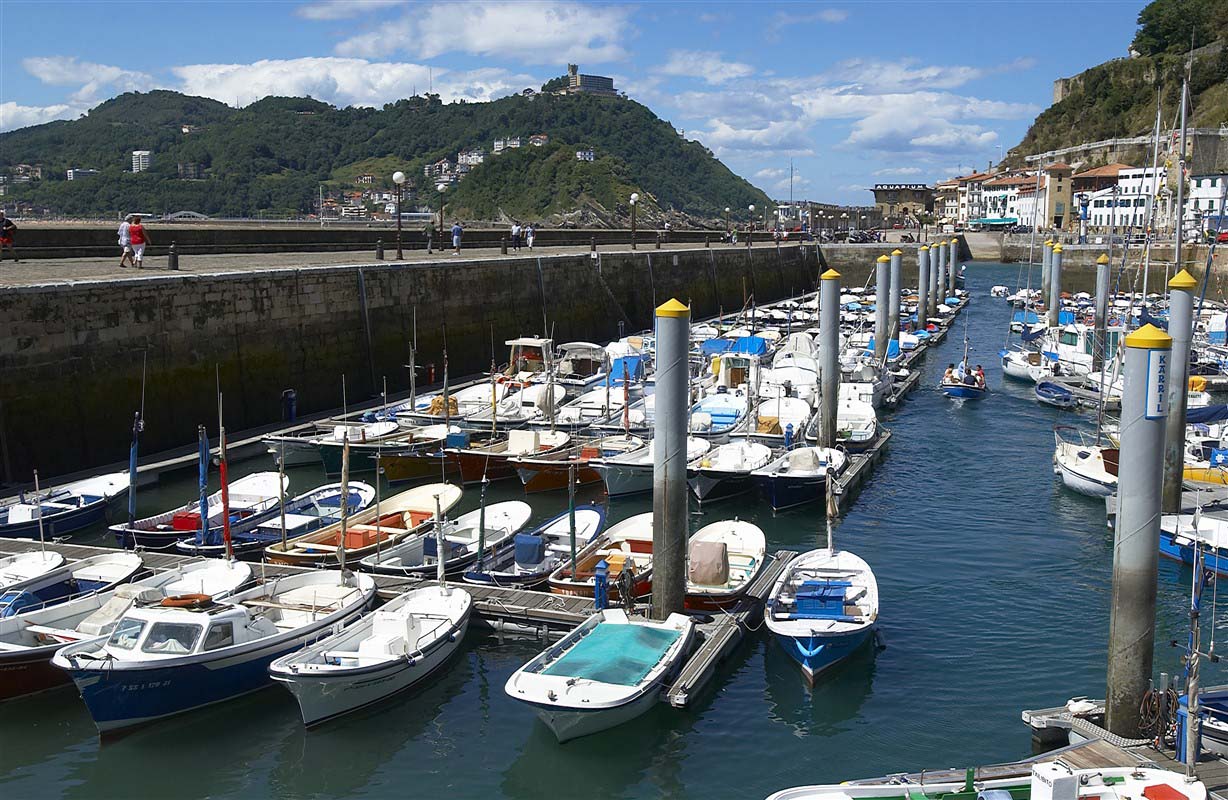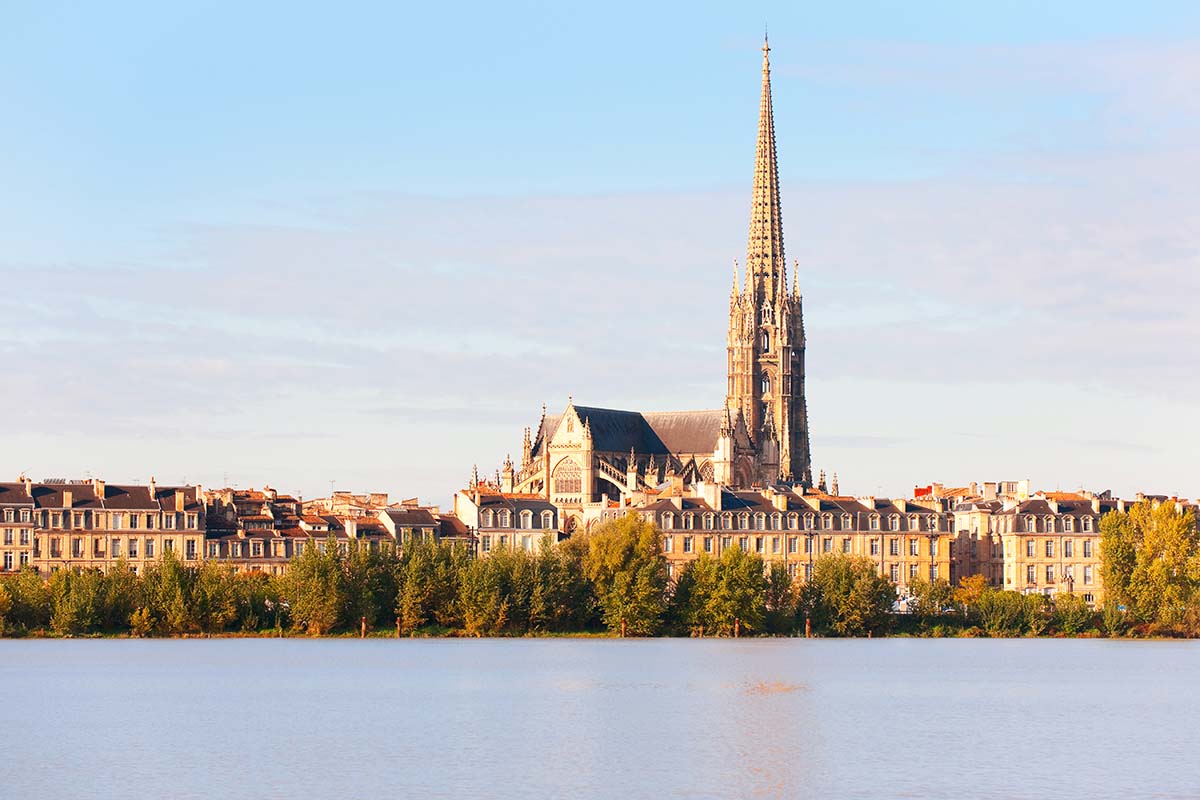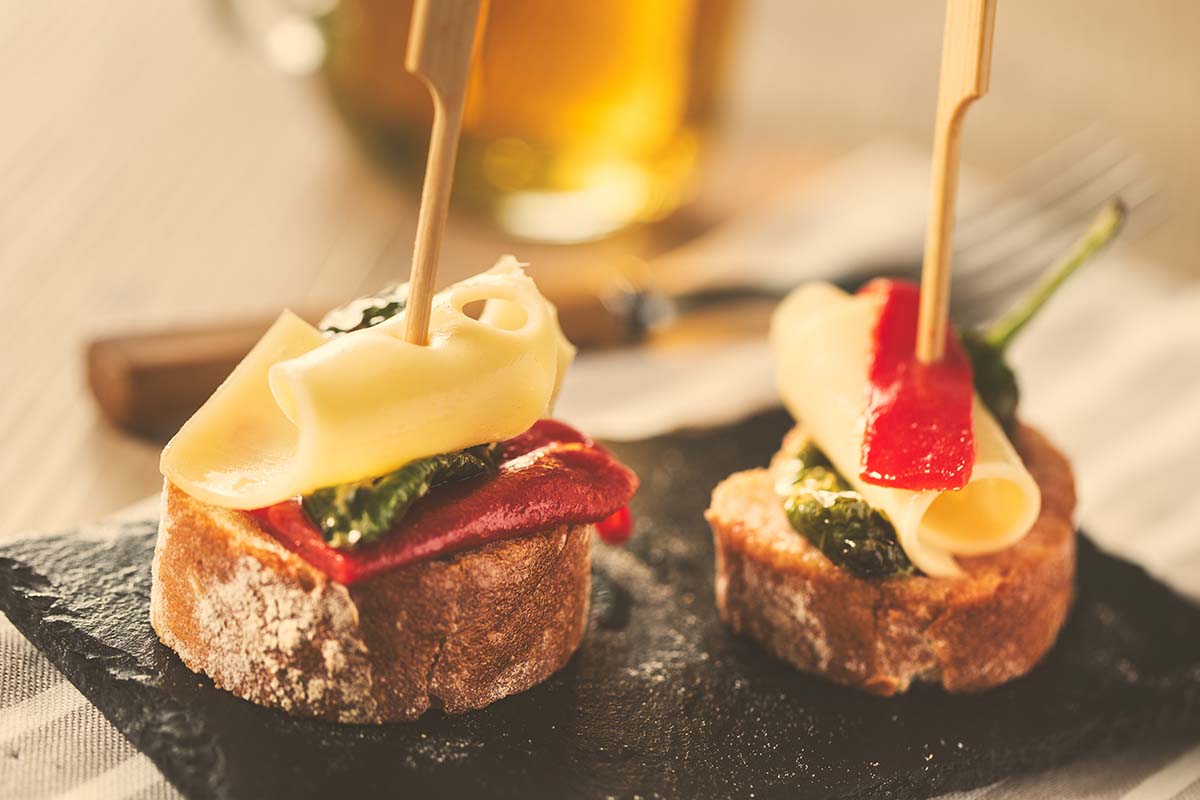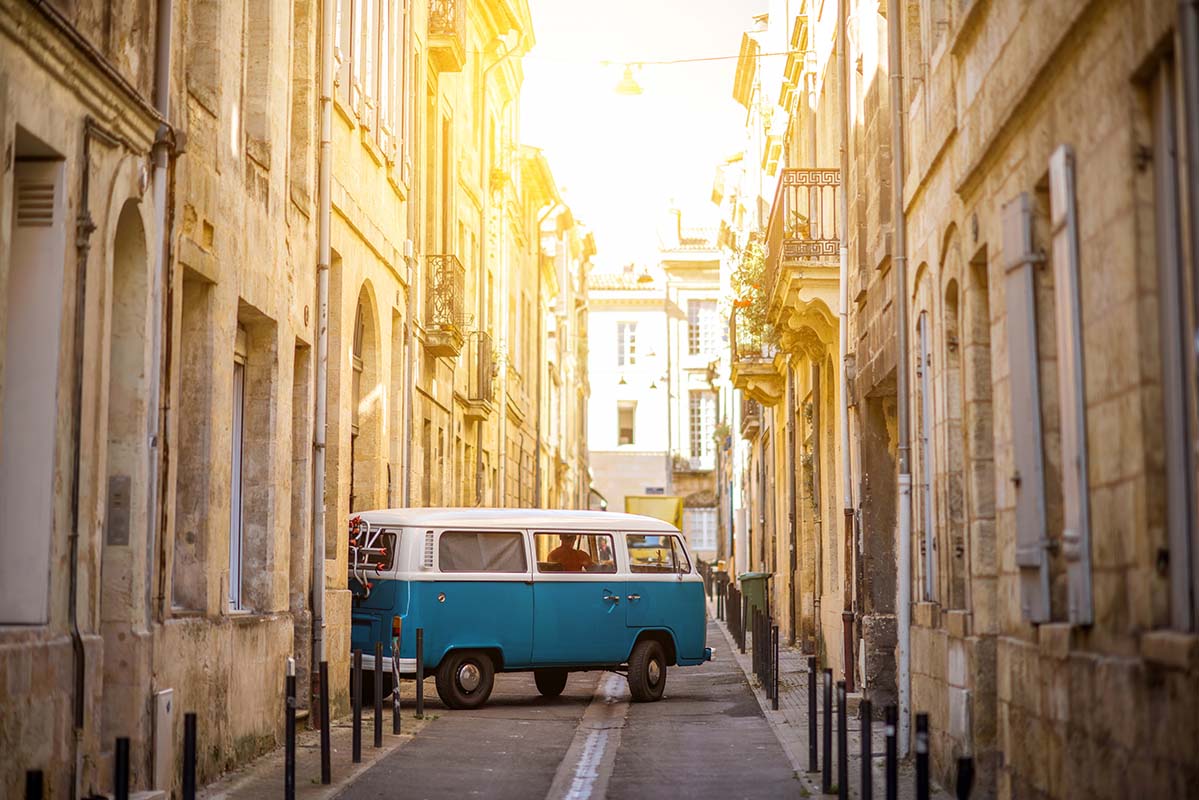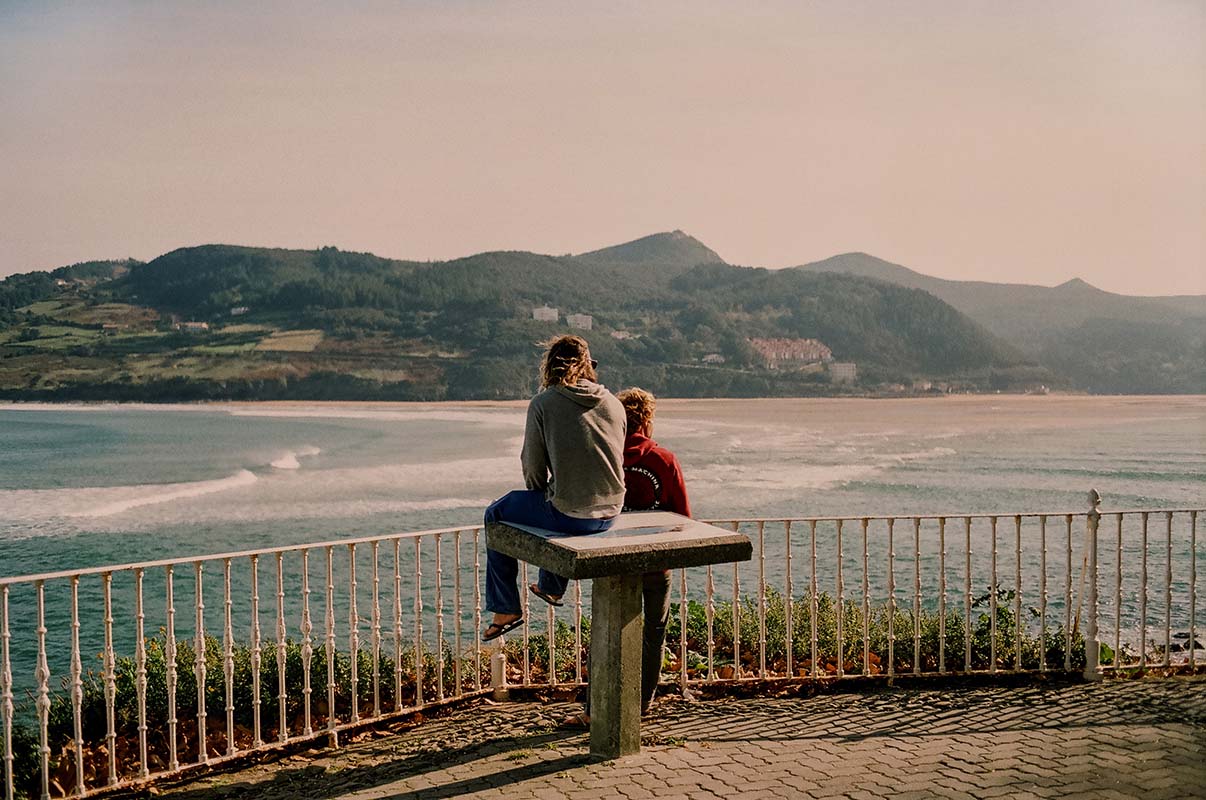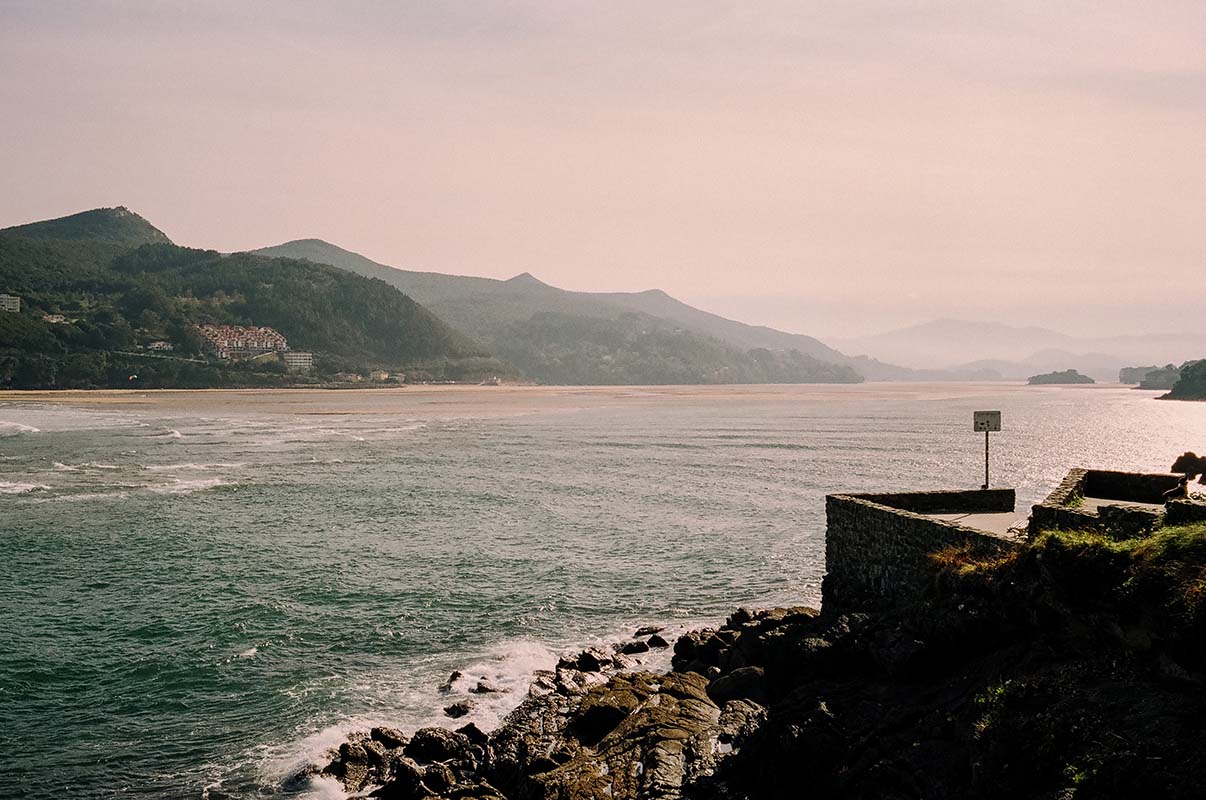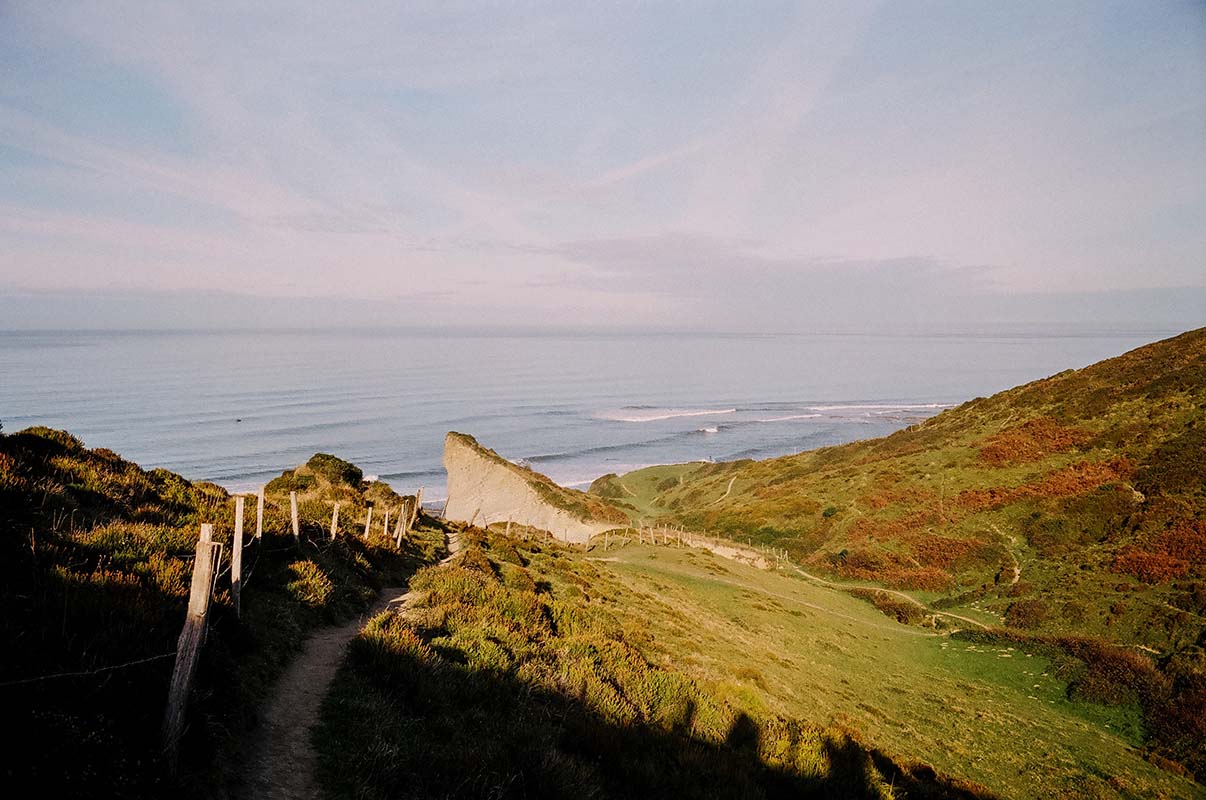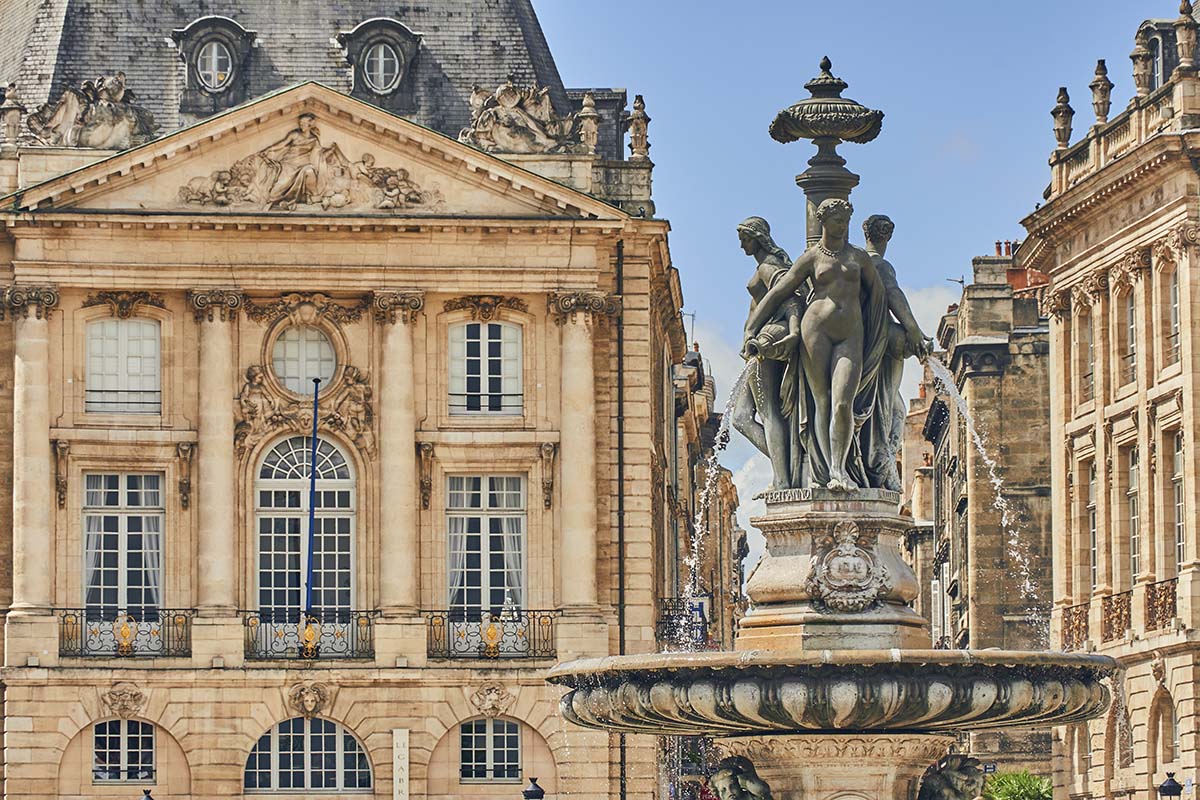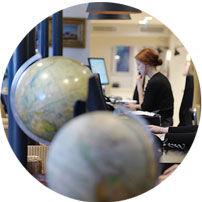 This six-day gastronomic trip to Bordeaux and San Sebastian by train includes the most famous wine and foodie destinations in Europe. Learn about the wine-making process, pick up culinary skills aplenty, hike, bike and, of course, sample the finest wines and food imaginable.
Route
Everything is 100% tailored to you
DAY 1
London to Bordeaux by Train
Your gastronomic train tour to Bordeaux and San Sebastian, to sample Europe's finest wine and food respectively, begins today with an early morning Eurostar train from London St. Pancras International to Paris Gare du Nord, a journey that takes approximately two-and-a-half-hours. In Paris, you have to take the Paris Metro Line M4 direct to Gare Montparnasse. It's easy enough, but there is a ten-or-so minute walk at the far end from the metro to the mainline station, so if you're lugging luggage or would prefer a more leisurely journey, take a taxi between the stations. Once at Paris Montparnasse station, board the high-speed TGV (Train a Grande Vitesse) Duplex train direct to Bordeaux, on a new high-speed line that opened in 2017. You'll be on the train for just two hours so sit back, relax and enjoy the French countryside speed by. While this trip is all about gastronomy the culinary offerings aboard the train may underwhelm, so make the most of your time in Paris to snaffle some supplies from a local deli. We can recommend one near Montparnasse.
On arrival in the UNESCO World Heritage listed city of Bordeaux (which has the second highest number of preserved historical buildings in France, after Paris), you will be met for the 20-minute transfer to your lovely hotel, surrounded by vineyards on one of the most famous wine estates in the region.
Another way to see beautiful Bordeaux, is from the saddle. Cycling has been made extremely easy in Bordeaux with many areas open to pedestrians and bicycles only. On two wheels, whizz through the heart of the city and view the Place de la Bourse, Bordeaux Cathedral, the Basilica of Saint Michael and other architectural wonders.
DAY 2
Exploring Bordeaux and its Wine Trade
After breakfast this morning, it's time to explore Bordeaux in more depth, and to learn how the wine trade made the city. You will be met at your hotel and transferred into town by your guide for a morning's walking tour. The tour starts at the Place Royale, where the famous (and famously controversial) classification of Bordeaux's wines was announced in 1855. Remarkably, there have been only three changes to the original classifications in the intervening years. Your guide will also explain how Bordeaux's port, and therefore access to market, sealed the city's rise to prominence and wealth from the Middle ages onwards. Next, hop on one of the city's trams for the short ride to Le Musee du Vin et du Negoce, the city's wine museum, housed - appropriately enough - in the wine cellar of an 18th century mansion that once belonged to a wealthy wine merchant. Here you will hear more about the key role that négociants have played in the distribution of Bordeaux's wines to markets across the globe and have the chance to sample some of the classic local wines in the museum tasting room.

It's then a short walk to the Chatrons district, an upcoming part of Bordeaux that is home to elongated chais - warehouses once used to blend and age wine but now repurposed as cafes, galleries and apartments. Enjoy another wine tasting before lunch in a buzzing bistro.

After lunch you have the afternoon to explore more of Bordeaux at your leisure, and we would strongly recommend walking just a bit further along the Garonne River to the new Cite du Vin, an impressive metallic-clad building similar to Frank Gehry's Guggenheim Museum in Bilbao and a homage to the wines that put Bordeaux on the map. Spend the afternoon learning about the world's wine regions, wine/food pairings and shop for over 800 local varieties.
This evening our Concierge can recommend and reserve a table at one of the city's many excellent restaurants, or you can dine at the hotel.
DAY 3
Wine Tastings in Bordeaux's Vineyards
So far, so theoretical, and while it's important to understand the context in which Bordeaux became unquestionably the most famous wine region in the world, today is all about enjoying the end product on a privately guided wine tasting tour of the Bordeaux region. We can tailor-make this tour to suit your exact interests, be that visiting the key vineyards on the left bank of the Garonne River in the iconic Medoc (which encompasses such famous cabernet sauvignon producing regions as Margaux, Pauillac and Saint Julien) region, or those on the right bank (such as St Emilion and Pomerol), where the merlot grape reigns supreme. We can curate a day of visits to the famous first growths (as declared in 1855, plus Mouton Rothschild, which was upgraded in 1973), or their grand cru cousins on the right bank; or introduce you to the winemakers quietly creating fourth or fifth growth wines far, far finer than their current categorisation would suggest.

Whichever vineyards you choose to visit, your guide and the resident winemakers you meet can share their expert knowledge of the winemaking process, and their specific chateaux, explaining about the subtle art of blending the different grape varieties every year to create the best possible vintages, and recommending the best food matches for each of their wines.

On the subject of food, we will also arrange lunch in a recommended bistro or gastronomic restaurant, and any tour of the region will also include visits to some of the charming villages dotted among the vineyards. St Emilion, with its winding streets and honey-coloured stone houses, is a particular gem and well worth a visit.

After your private tour, return to the hotel, where you can enjoy a pampering spa treatment at the award-winning spa, or our Concierge can again recommend and reserve a restaurant in town where you can celebrate your time in Bordeaux.
DAY 4
Bordeaux to San Sebastian by Train
This morning is a relaxed affair and you can choose to go for a bike or hike, enjoy another spa treatment, pop back into Bordeaux, or visit another vineyard before a long leisurely lunch. Then it's time to head back to the station in time to catch the onward train from to San Sebastian. This next leg of your 'gastrainomic' Bordeaux and San Sebastian trip involves a two-and-a-half-hour train ride through the beautiful Landes de Gascogne Regional Natural Park and French Basque Country to the French town of Hendaye, right on the border with Spain. On arrival in Hendaye, it's a one-minute walk across to the Euskotren station from where there are trains every half hour to San Sebastian, the capital of the Spanish Basque Country, and the undisputed epicurean epicentre of Europe. Transfer to your city centre hotel before what will doubtless be another highlight on your Bordeaux and San Sebastian trip - an evening pintxos (Basque tapas) tasting tour of the old town in San Sebastian. Meet your guide for the evening at one of the finest pintxos bars in town, and from there wander the streets from classic bars to lesser known ones that your chef/guides rates highly. En route you will learn about the creation of these Basque delicacies, sampling the finest pintxos in each bar, accompanied by txakoli (a slightly fizzy and delicious Basque wine) or the local cider. A word of warning on the latter: it's extremely potent!
DAY 5
Discovering the Foodie Scene in San Sebastian
Today you'll have the chance to take a deep dive into what makes San Sebastian such a gastronomic powerhouse, and the place with the most Michelin stars per capita anywhere in the world. This morning you will meet your guide at the best local market, where you can learn about the high-quality produce that's at the heart of Basque cooking. Your guide will point out the finest vegetables and give you tips on testing for freshness. Then follow your nose to the cheese stalls to learn about (and nibble on) the famously good Basque cheeses.

After a glimpse of the raw materials, you will have a rare opportunity to see that same produce turned into delectable dishes. Much of San Sebastian's culinary excellence stems from the city's legendary gastronomic societies, and their highly competitive rivalry which elevates Basque cuisine to ever greater heights. Today you will have the chance to meet one of these secretive societies, to hear about their culinary ethos, to watch them cooking and then - most importantly of all - to eat lunch with them. It's a fabulous foodie insight, and sure to be a highlight of this gastronomic trip to Bordeaux and San Sebastian.
This afternoon you might want to go for a walk, and San Sebastian is a lovely walkable city in which to stretch your legs. Or for something really different you could go surfing. We can arrange lessons (if required) and board/wetsuit hire. An ideal way to burn off some of the extra calories you may have taken on board on this trip so far
This evening, head back to the grid of streets that make up the Old Town and enjoy another pintxos crawl, revisiting favourite haunts from the night before, and discovering new ones recommended to you by our clued-up local Concierge.
DAY 6
San Sebastian to London by Train
After breakfast and a last morning in San Sebastian spent stocking up on goodies to make a picnic lunch for the train, make your way back to the train station in San Sebastian for the first leg of the return journey to London. The train from San Sebastian to Hendaye takes around half-an-hour, and in Hendaye you can walk back across to the SNCF (French railways) station for the lunchtime direct high-speed TGV Duplex Oceane train to Paris. The journey takes four-and-a-half-hours after which you need to take the metro from Paris Montparnasse to Gare du Nord. Because you can't really pass through Paris on a gastronomic trip without stopping, enjoy a last supper in a lovely bistro beside the station before your final Eurostar train back to London, taking a further two-and-a-half hours and arriving into London in the late evening.
A Rough Idea of Price
Dependent on season, accommodation and activities
The estimated cost for this trip is £2,115 to £2,990 per person. The final cost of the trip depends on the way we tailor it especially for you. The final cost varies according to several factors, which include the level of service, length of trip and advance booking time. The exact price will be provided on your personalised quote. The average price for this trip is £2,490 per person.
A few of the benefits of travelling with us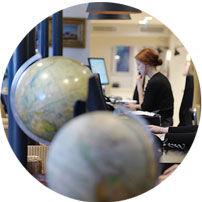 Get in touch
Our experts have the inside track on the destinations they sell and will tailor-make a holiday to your unique requirements.
Contact one of our France specialists