Itinerary Highlights
Gallop across the island on horseback
Snorkel with an incredible array of marine life on a snorkelling tour
Explore the woefully underrated wines of Corsica
Contact one of our France specialists + 44 (0) 20 3958 6120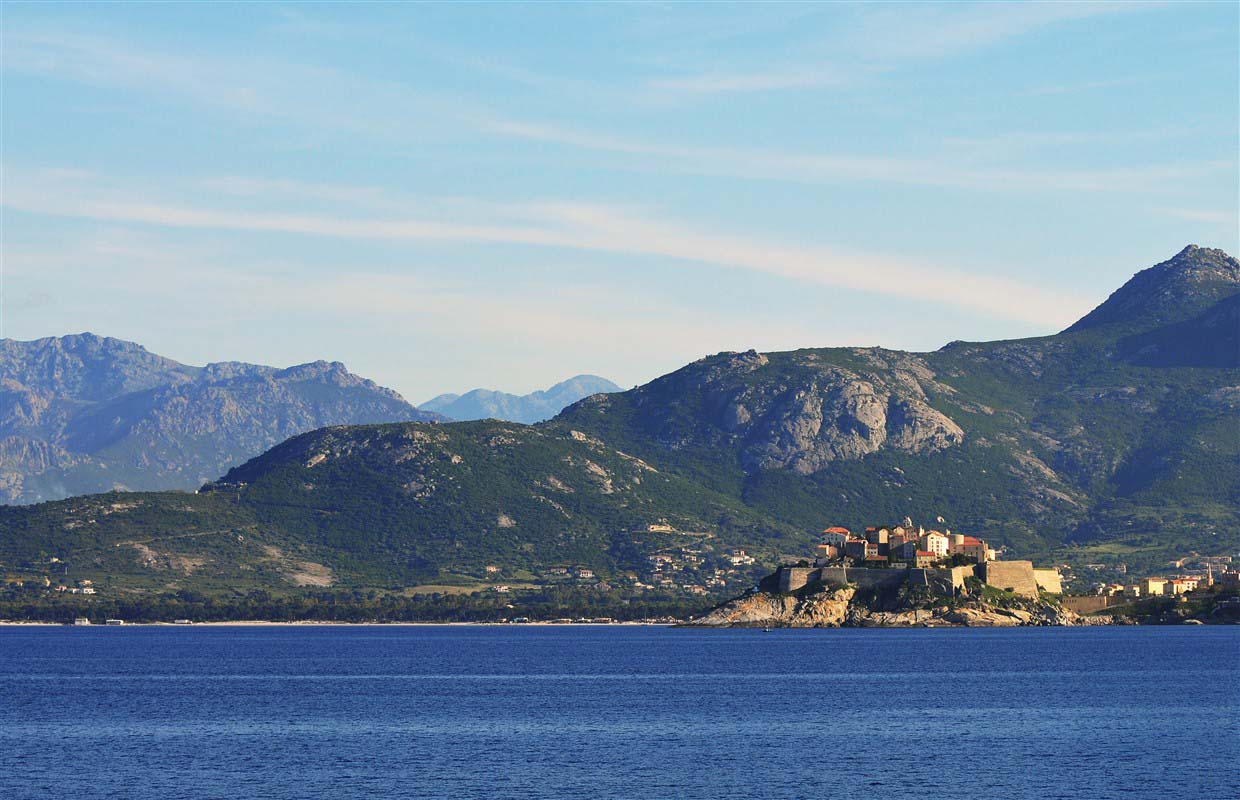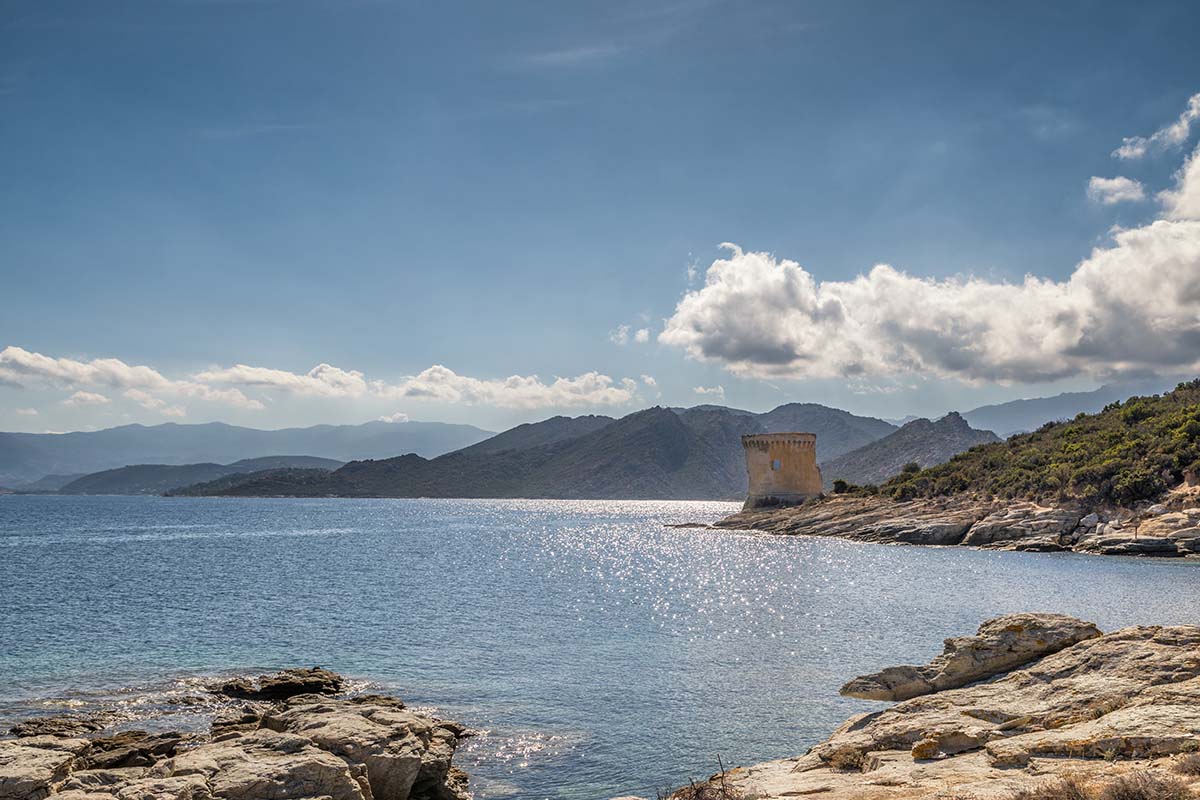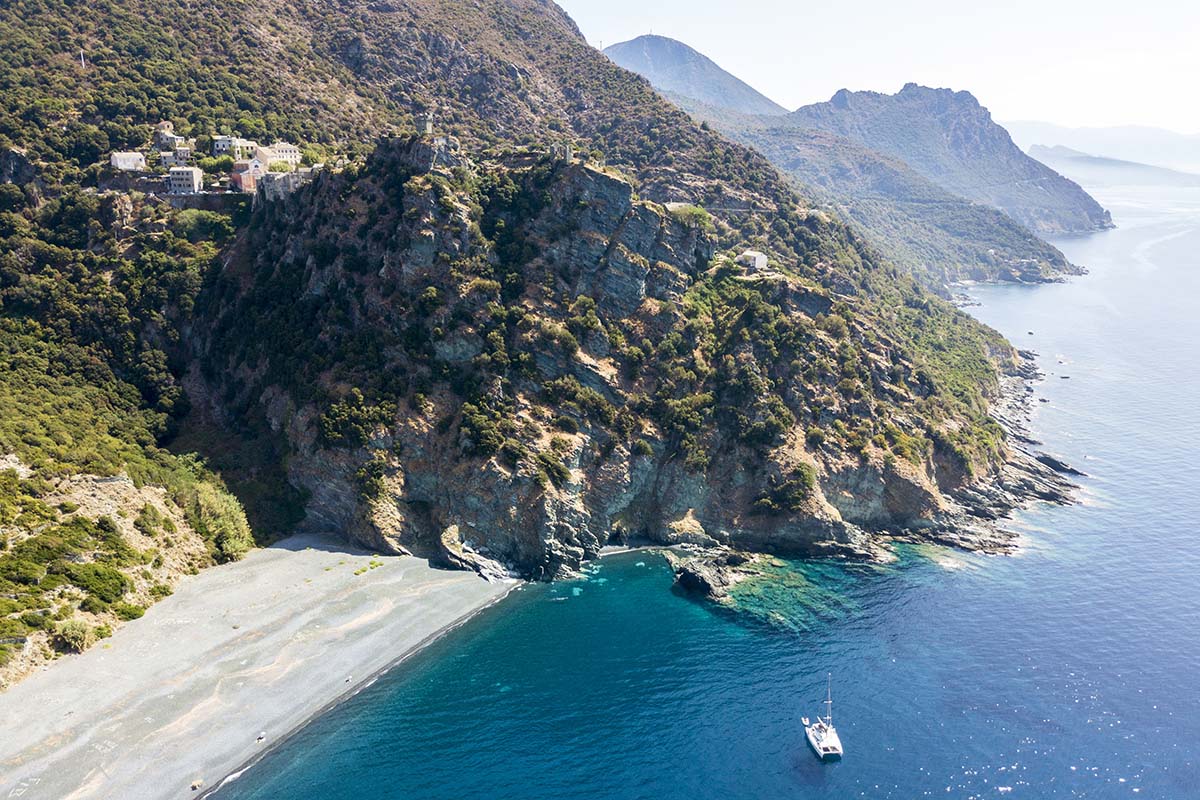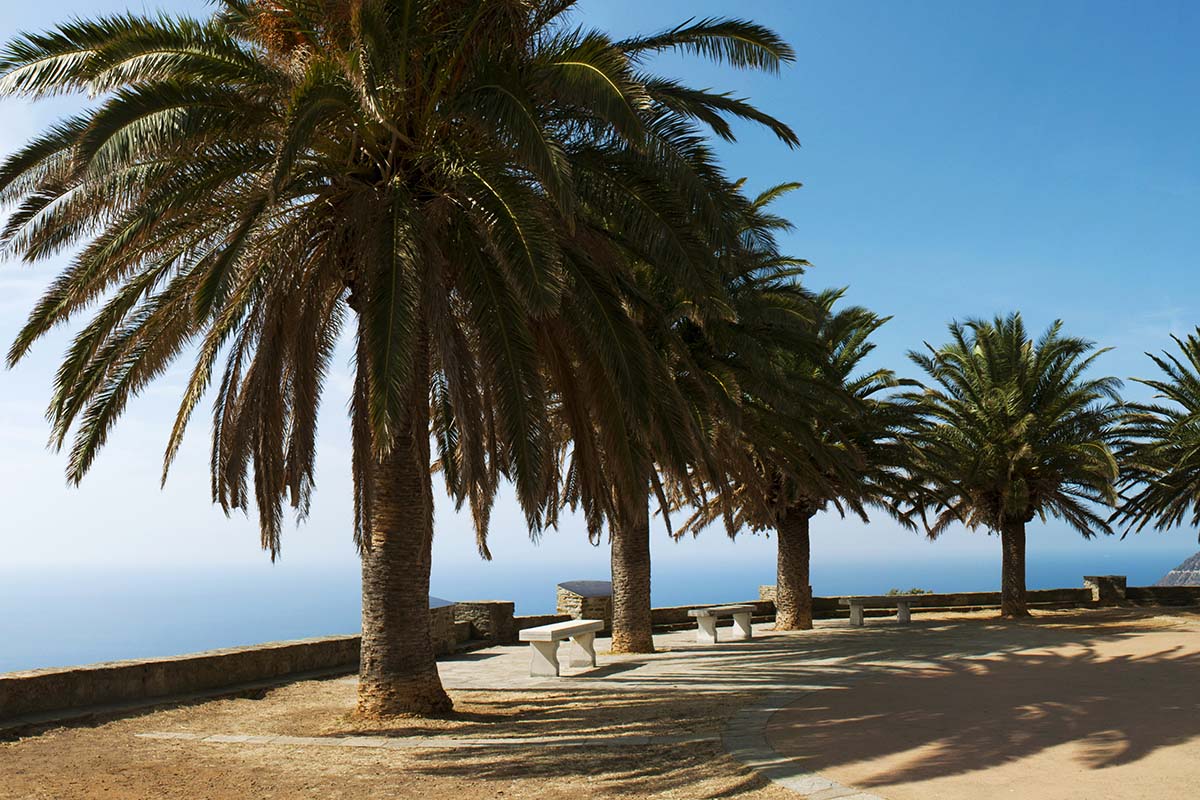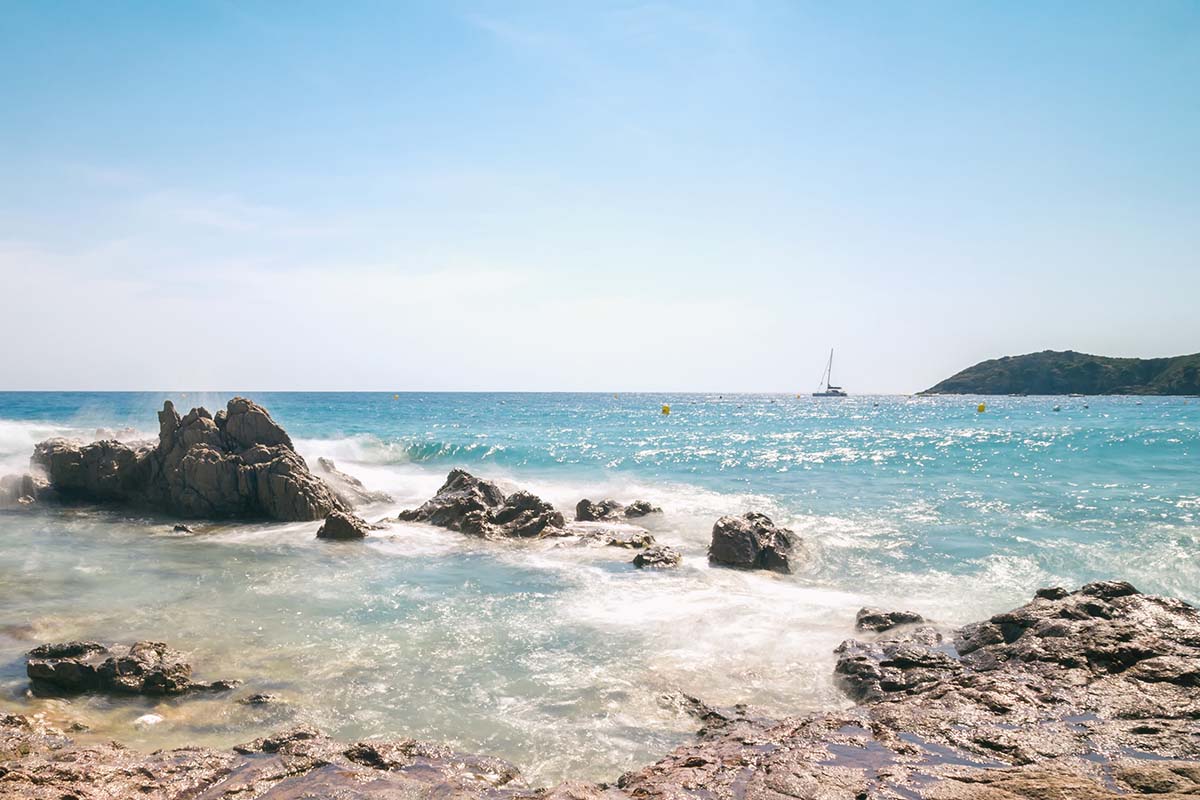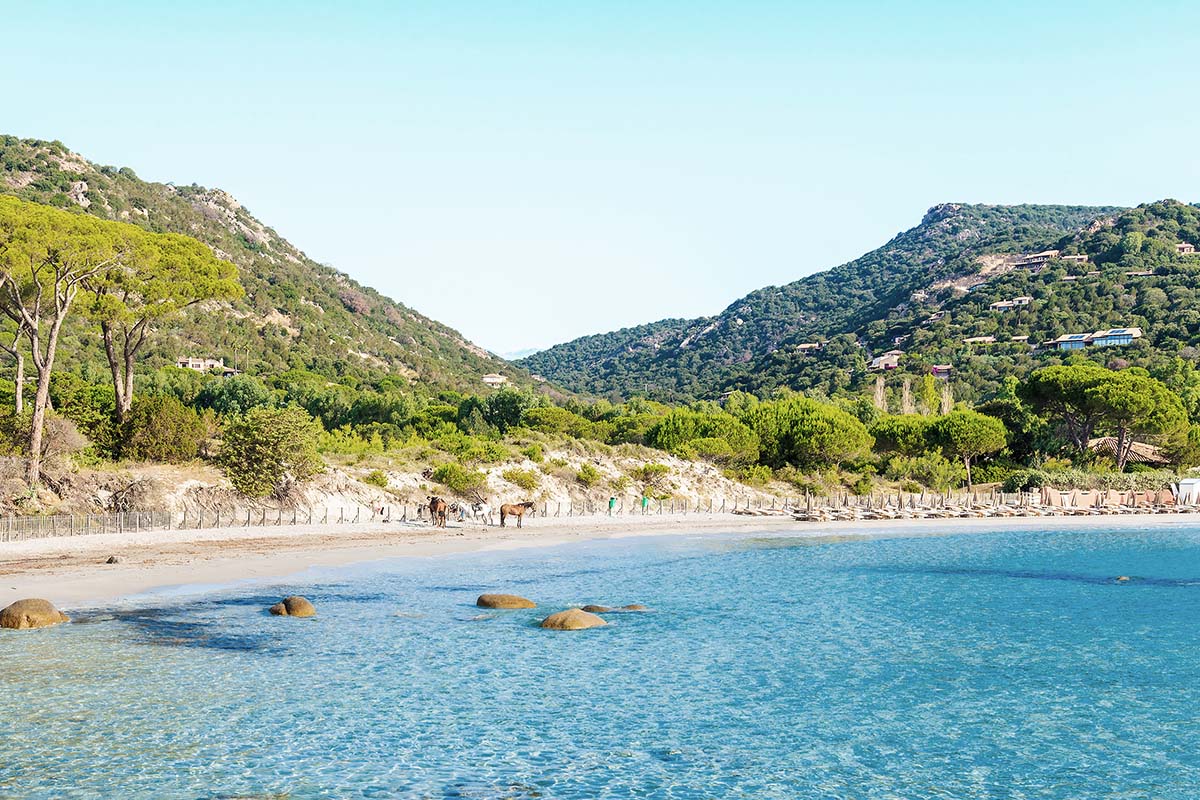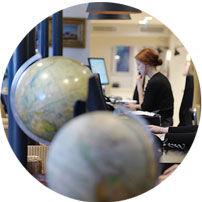 Corsica is one our favourite islands in the Mediterranean, and with good reason. This fabulous combination of the best bits from France and Italy plonked in the Med is full of history, beaches, and adventure. The food and wine aren't bad either, and this week-long luxury holiday takes in the best bits.
Route
Everything is 100% tailored to you
DAY 1
International Flight
Your flight to Corsica will leave London in the early morning and land in Figari two-and-a-quarter hours later. Once you have collected your bags, you will pick up the keys to your hire car and make the short drive to your first hotel. The rest of the day is all about getting your bearings, so after dropping your bags in your room we recommend taking our handy and detailed destination Dossier and heading into Porto-Vecchio for a leisurely, sun-soaked lunch. Porto-Vecchio is a town full of history and ripe for exploring on your own, so to work off some of the excesses of lunch we recommend wandering the labyrinth of narrow streets and whiling away the time in beautiful piazzas.
Following your exploration of Port-Vecchio yesterday, today you will drive to a local ranch to meet your expert guide for a morning's exploring the wild side of southern Corsica on horseback. In the hands of your immensely capable guides, you will gallop (we won't tell if it's more of a trot) across the valleys and climb to the top of spectacular mountain paths for unbelievable vistas. Your tour will end on the beach, where you can go for rather an unusual swim. Horses love a paddle just as much as people, so you will head into the surf and bob through the water as your mount swims along. Non-riders can drive into the hills around Porto-Vecchio where you will find countless deserted pools just perfect for a quick dip.
This morning, you will hop on a boat from nearby Bonifacio and head out in the direction of the Lavezzi islands.
With your expert guide, and away from the crowds, you will dive into the crystal-clear waters for a snorkelling tour of the marine life. The waters around the island are home to countless brightly coloured fish, including the enormous grouper fish, and with your guide you will explore deserted coves and underwater kingdoms. After your tour, we highly recommend strapping on your walking shoes and exploring the island on foot before making your way back to your hotel.
As this evening is your last in southern Corsica, this evening we have booked you a table at one of our favourite restaurants for a romantic dinner.
After breakfast this morning, you will embark on the roughly three-hour drive north, to your next hotel. As you follow the island's coast line, you will no doubt come across myriad places to stop and drink in the view - this is truly on of the most picturesque drives in Europe - so we have arranged a picnic lunch for you to take with you. When you find a spot so breath-taking you need to stop and spend an hour taking it in, break open the hamper of bread, cheese, and other French goodies and soak up some sunshine. Post-lunch, you will cut across the island to the west coast and drive to your hotel, just outside Calvi.
Spend this afternoon getting your bearings and enjoying the charms of Calvi before dinner in town this evening, your handy dossier has a selection of our favourite restaurants in town.
Wine has been grown in Corsica since the Romans were here, but until fifty years ago serious viticulture, and decent vintages, had little hope of gaining a foothold on the island. Fortunately, all that has changed now, so today you will visit one of our favourite vineyards for a tour and tasting.
Drinking and driving don't mix as well as glorious sunshine and a crisp Sancerre, so we've arranged a private transfer for you. When you arrive at the vineyard, the charming winemaker will give you a tour, explaining how they grow grapes, harvest and turn them into such wonderful wine in the inhospitable environment, before you sit down to the serious business of tasting the fruits of their labour. In a wonderfully Corsican exception, there is no VAT on local wines, so if you do, come across one you like in your host's cellar, make sure to stock up and our wonderful Concierge can arrange for it to be sent home. This afternoon, we imagine you'll be rather in need of a siesta, so we recommend napping under a patio umbrella by your hotel pool.
This morning you will meet your expert guide for an off-road 4x4 adventure. As you tackle the dirt tracks, your guide will point out local flora and fauna which is unique to Corsica, ancient farms and homesteads. By lunch time, you will be at a beautiful, white sand beach where your picnic lunch will be ready and waiting. After a post-lunch snooze, and a dip in the gin-clear waters (it would be foolish to not), you will continue your adventure to a deserted creek. Here you can swim in total solitude for as long as you like, before you are driven back to your hotel.
It's a crying shame to visit an island in the Mediterranean and not spend a day soaking up all the vitamin D you can on the beach.
You can either hop in the tram to Ile Rousse and get off when it stops at a beach you like the look of, or drive along the coast keeping a weather eye on the horizon for deserted coves. Before setting off, we recommend picking up the makings of lunch, and a bottle of wine, from the local market, allowing you to maximise time spend loafing on the beach and frolicking in the surf.
For your last dinner on Corsica this evening, a quick call to our Concierge will nab you the best table in one of their favourite, and one of the most romantic, restaurants on the island.
DAY 8
International Flight
Sadly, it is time to bid au revoir to Corsica as you head to the airport for your flight home. Depending on which one we've booked for you, you will arrive back in the UK between late morning and early afternoon.
A Rough Idea of Price
Dependent on season, accommodation and activities
The estimated cost for this trip is £2,860 to £3,610 per person. The final cost of the trip depends on the way we tailor it especially for you. The final cost varies according to several factors, which include the level of service, length of trip and advance booking time. The exact price will be provided on your personalised quote. The average price for this trip is £3,005 per person.
A few of the benefits of travelling with us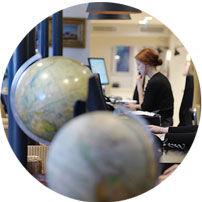 Get in touch
Our experts have the inside track on the destinations they sell and will tailor-make a holiday to your unique requirements.
Contact one of our France specialists