Itinerary Highlights
Enjoy a sunset cruise along the Garama River, spotting dancing fireflies as the light starts to fail
Trek through the Danum Valley in search of rainforest flora and fauna and then take it all in from a treetop canopy walkway
Snorkel, swim and dive in the beautiful protected waters around Tioman Island
Contact one of our Malaysia specialists + 44 (0) 20 3958 6120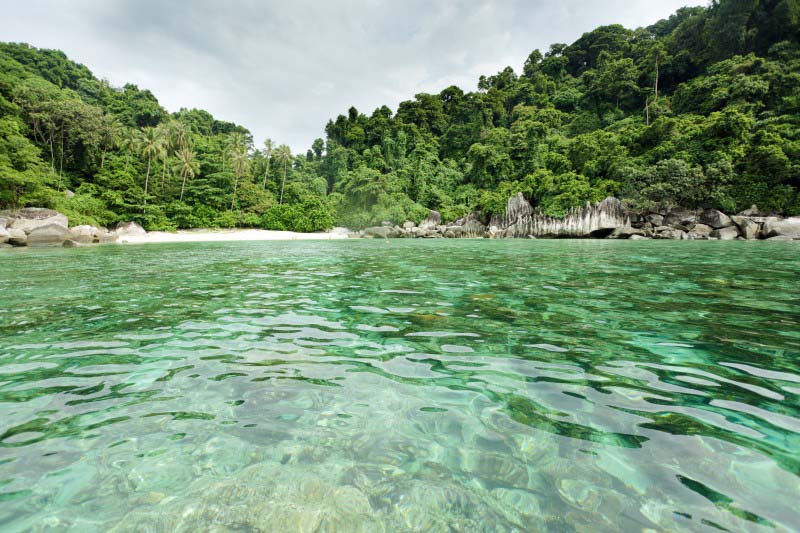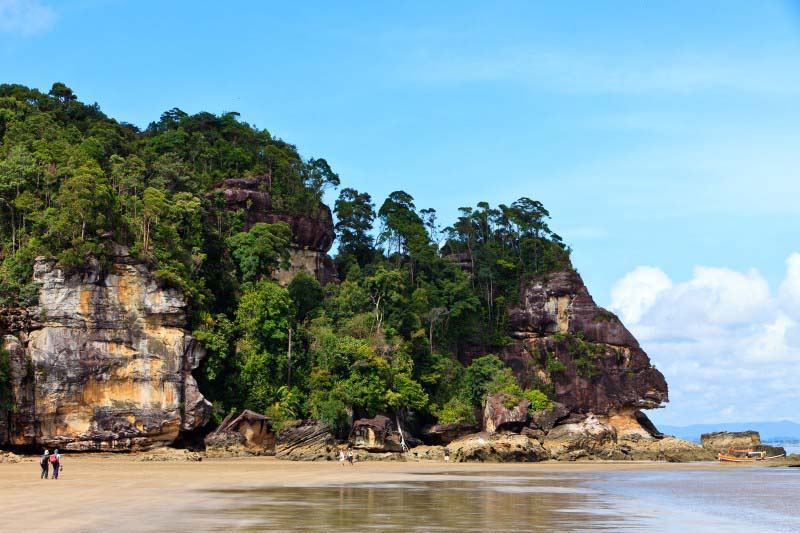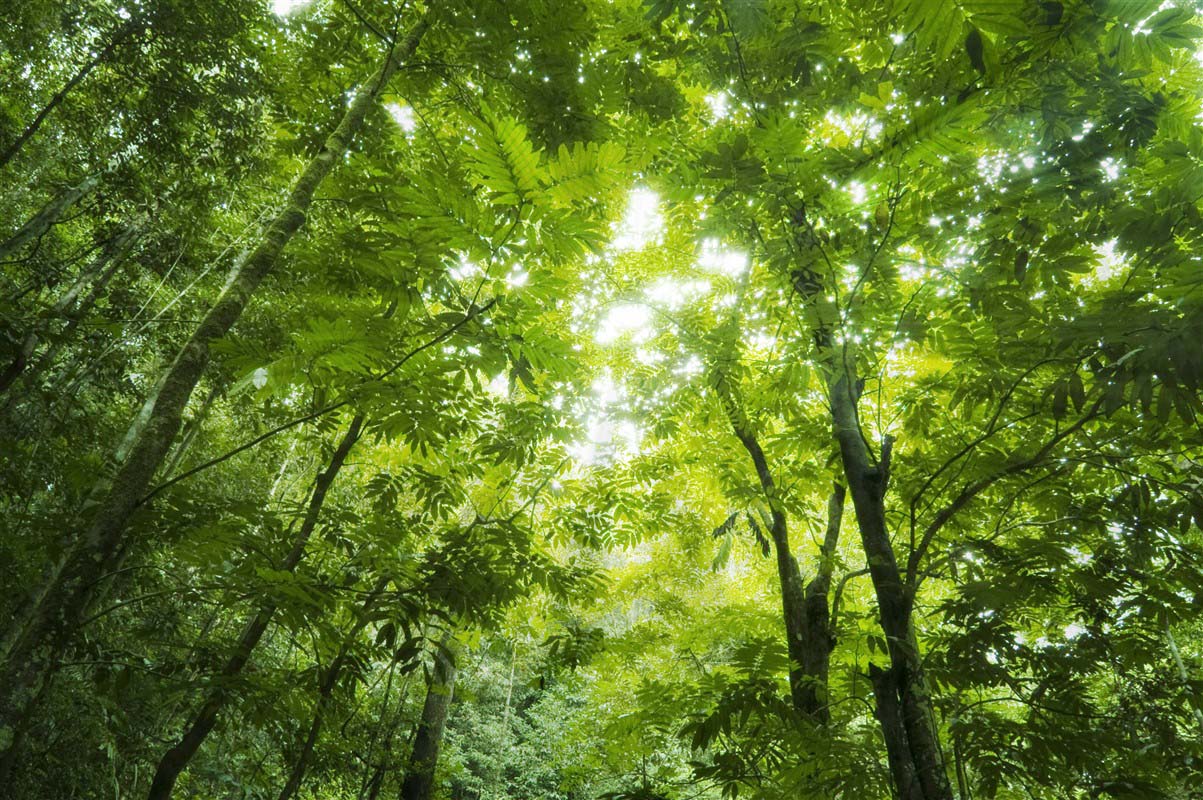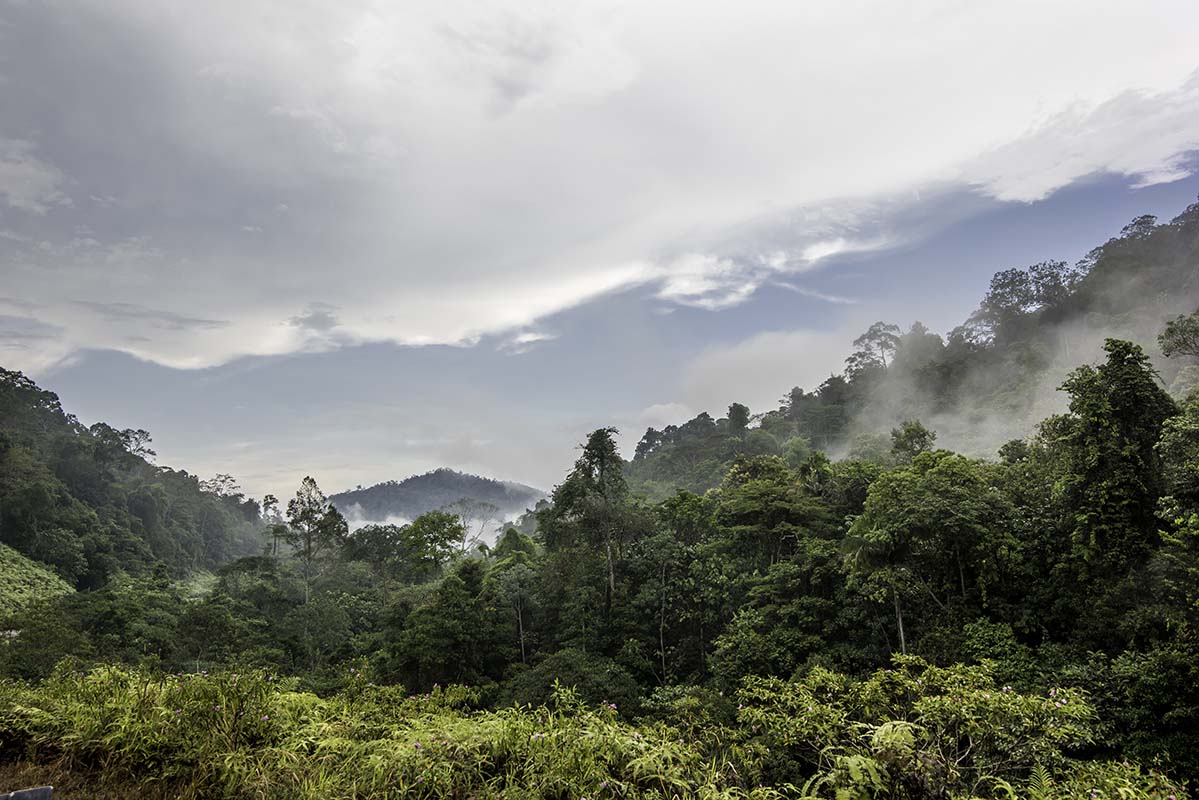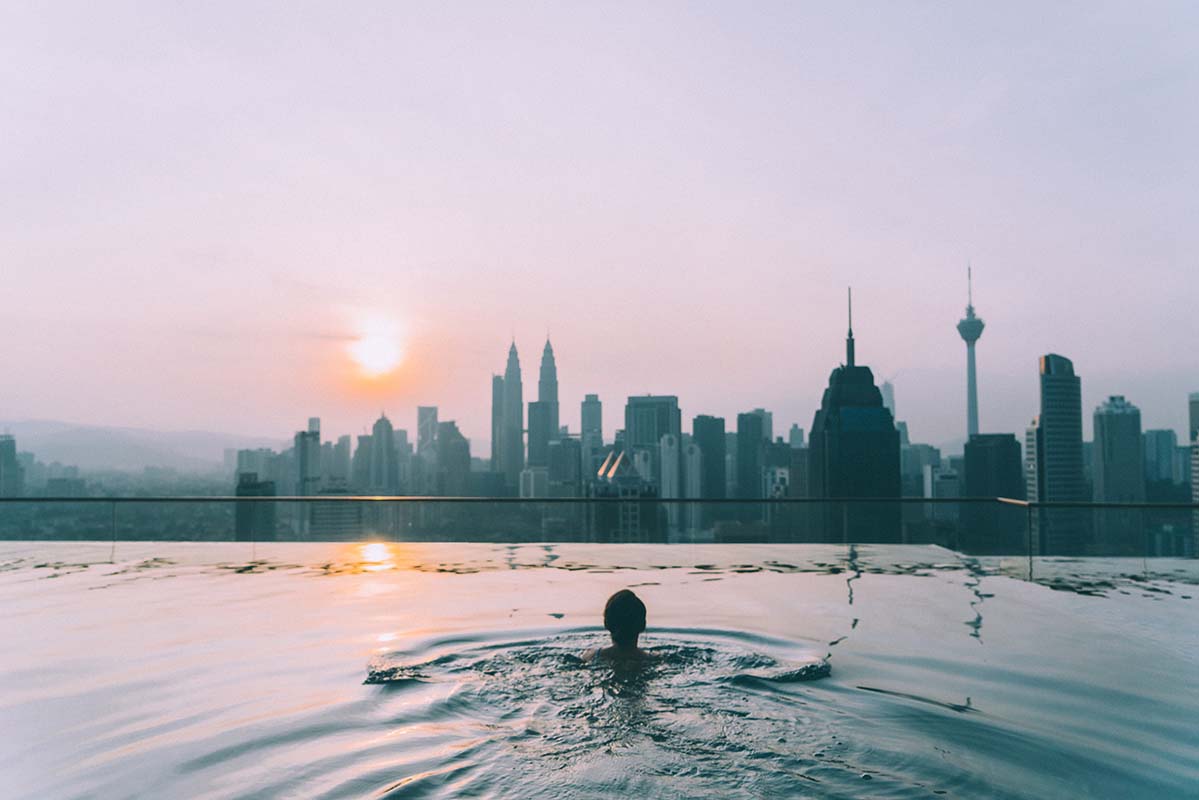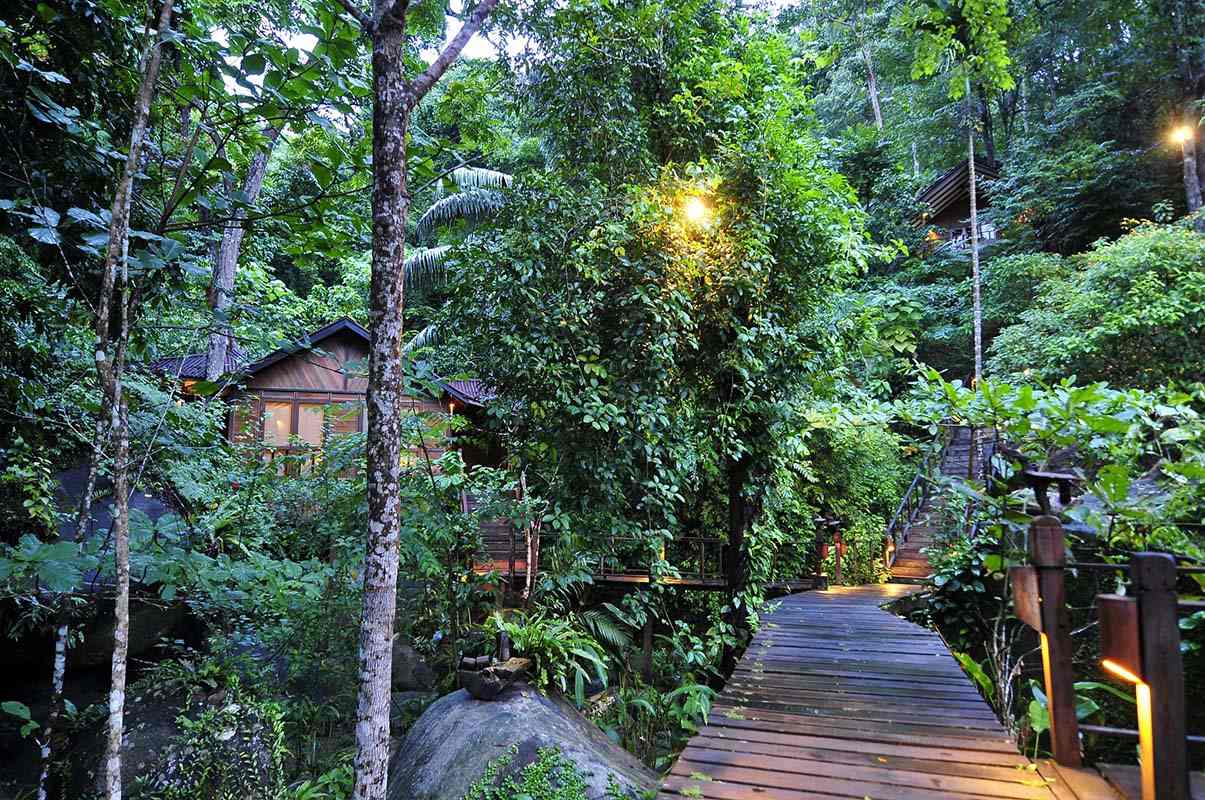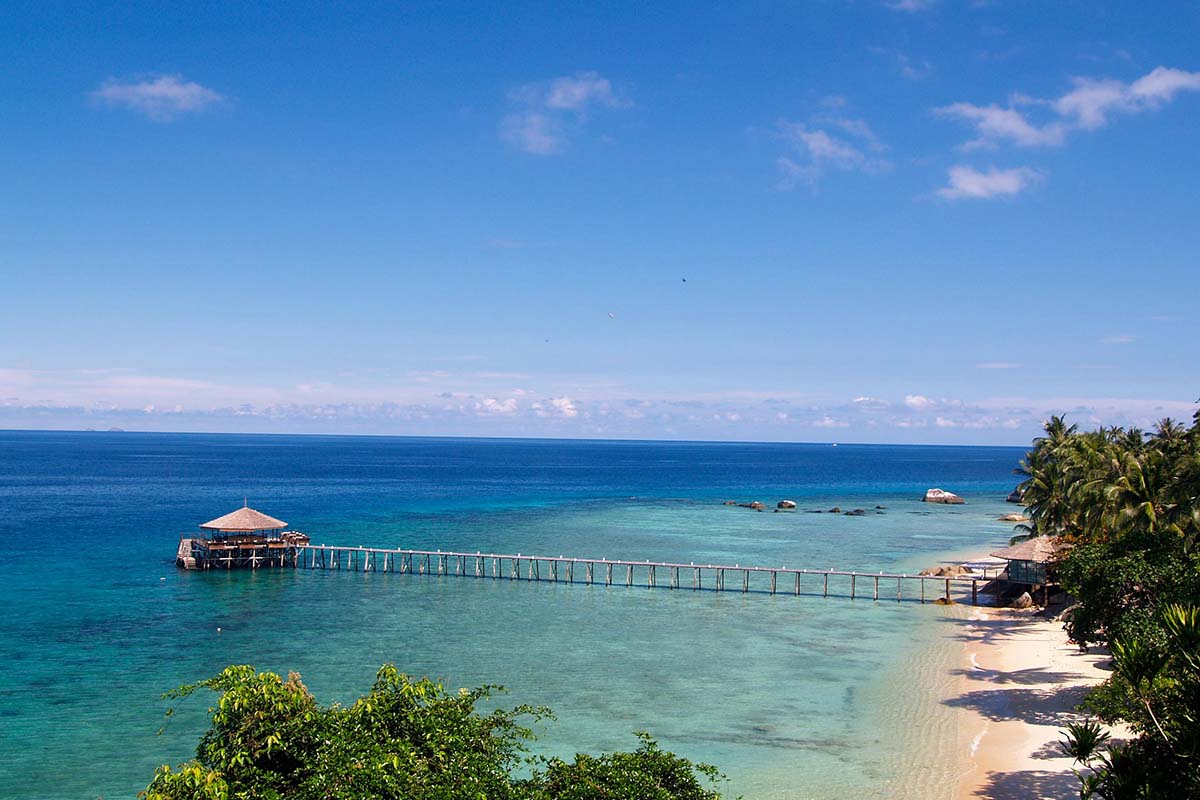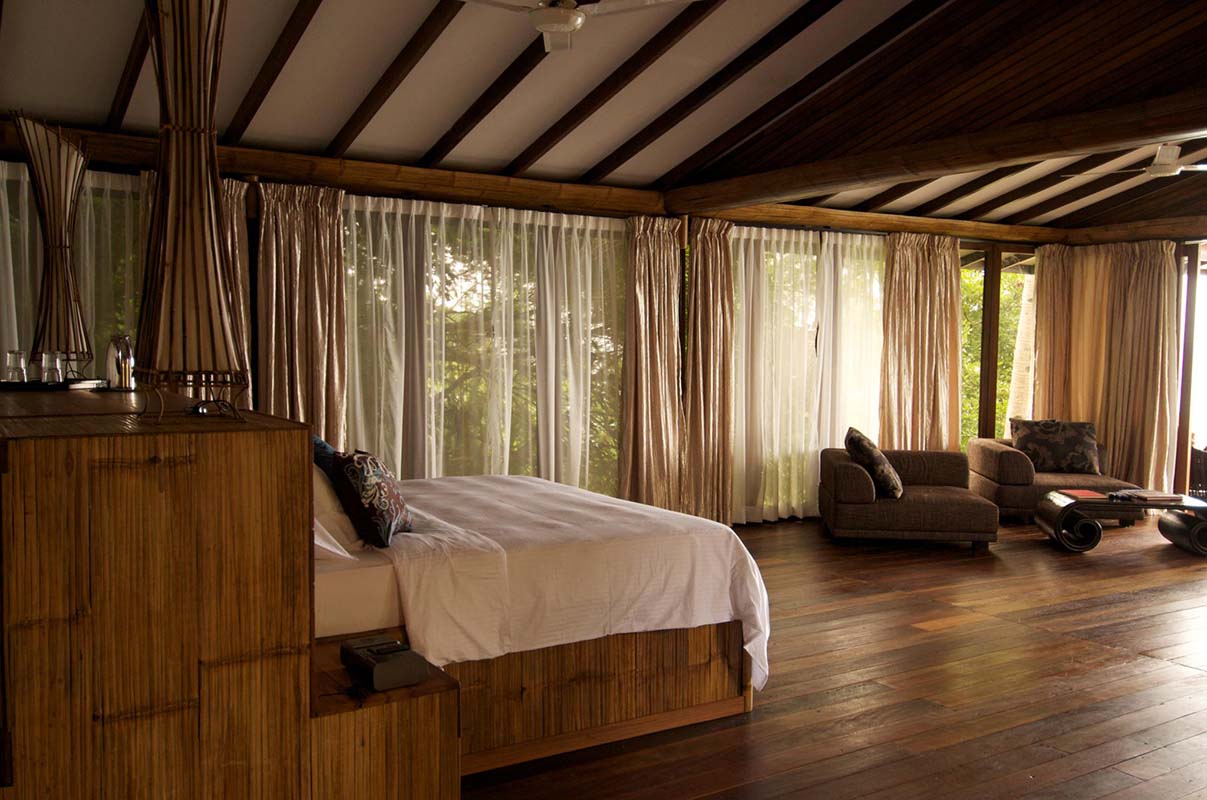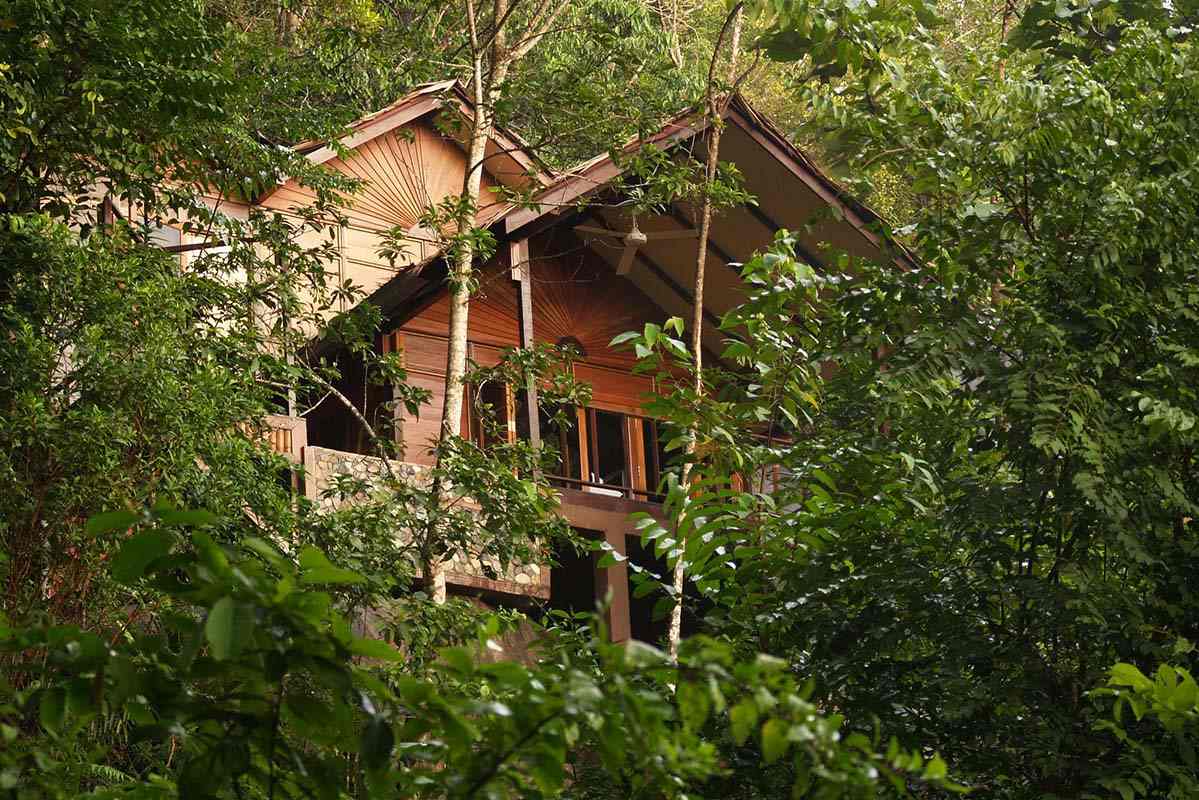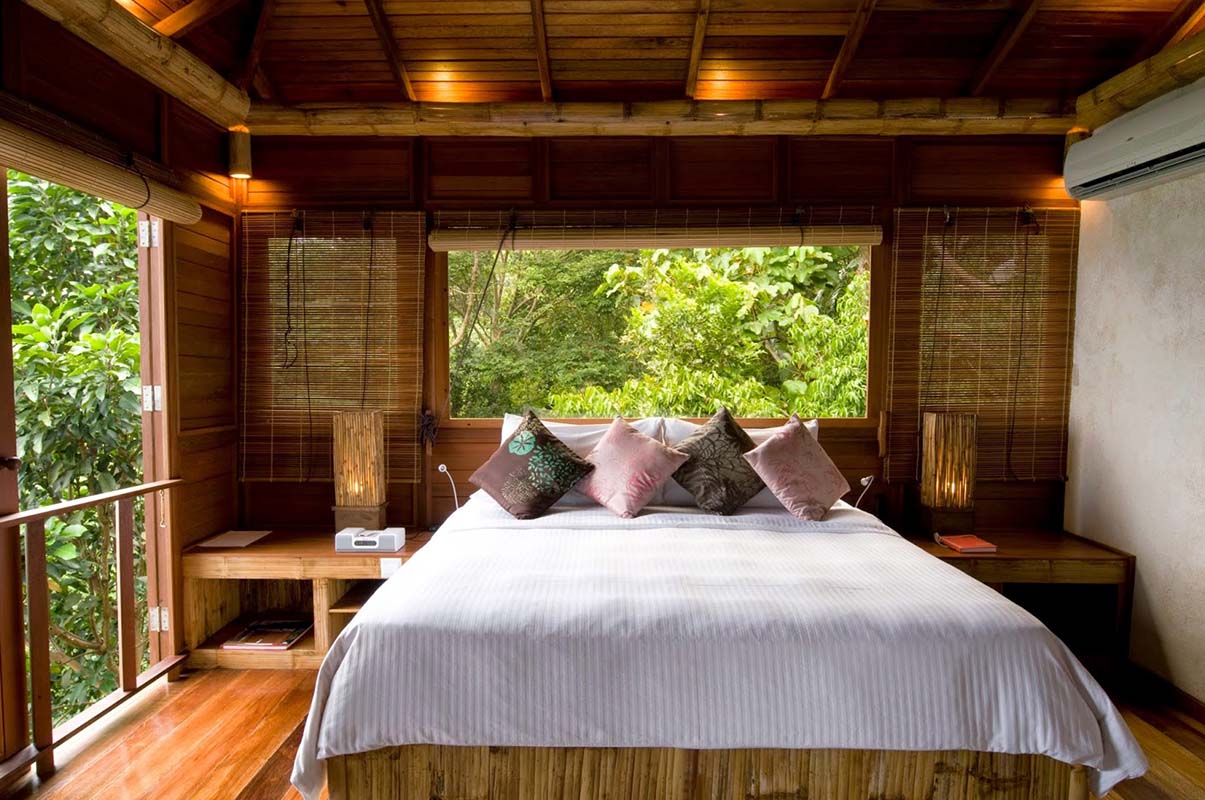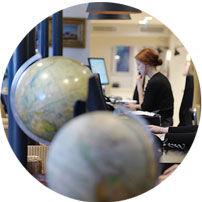 During this 16-day tropical trip you'll visit lush rainforest, see fantastical wildlife and explore picture perfect coastlines as you combine Borneo and the beaches on Malaysia's Tioman Island.
Route
Everything is 100% tailored to you
DAY 1
International Flight
Your journey begins as you head to the airport and board a late morning international flight to Kuala Lumpur, the Malaysian capital. The overnight flight takes roughly 13 hours.
DAY 2
Arrive and hit the Beach
You'll arrive into Kuala Lumpur in the morning and transfer across to the onward flight to Kota Kinabalu, the capital of Malaysian Borneo's Sabah State. Your bags will be checked through and the flight takes just under three hours. After a long journey there's nothing nicer than walking into the arrivals area and seeing a driver with a board bearing your name. Let him grab your bags and whisk you to the luxurious Shangri-La Rasa Ria, a 40-minute drive away and set in 400 acres of lush rainforest on the edge of a soft sandy beach.
Once you've checked in, spend the rest of the afternoon stretching your legs with a stroll along the beach, a swim or two in the pool or a spa treatment? As dusk falls, settle down for a sunset drink and then choose from one of the four restaurants for dinner.
This morning there's more time for some no doubt well-earned R&R, and after lunch you'll leave Kota Kinabalu behind to explore the Garama River. Travel with your driver to the Garama River Lodge - around two hours away from Kota Kinabalu - to be welcomed with a cool drink before you set off on a local boat to explore the river. Your guide will explain all about the complex mangrove ecosystem as you explore, as well as keeping an eye out for troops of the endemic pot-bellied proboscis monkeys. Other wildlife to keep a look out for includes macaque monkeys, silver langurs, and a variety of beautiful, exotic birds including the pied hornbill and the azure kingfisher. The cruise will last until sunset, and as the light fades, the riverbanks come alive with dancing fireflies. Returning to the Garama River Lodge to enjoy a barbeque dinner, before travelling back to Kota Kinabalu.
DAY 4
Relax and Beach Dinner
Since it's your last day at Shangri-La Rasa Ria and your last beach day for a while, make the most of the sun, sand and sea today. If you've got itchy feet, perhaps try your hand at some paddle boarding, water skiing or even hydrobiking (yes that is a thing), or borrow some bikes and explore the area by pedal power. This evening enjoy an intimate private dining experience in a private beach gazebo at your hotel. Start by meeting a dedicated host to discuss your palate preferences and then go for a stroll along the beach as the sun sets. As the light starts to fade, wind up back at your gazebo to find a cool drink and your first of five courses waiting for you.
Wake up nice and early today for your transfer to the airport and then a one-hour flight to Lahad Datu. A driver will take you to register your entrance into the national park at the park headquarters in the city centre and from there you'll join a shared transfer to get deep into the forest. Eventually arriving at Borneo Rainforest Lodge after a bumpy three and a half hours, the long journey will all seem worth it as you appreciate the exceptionally beautiful surroundings. You'll be met by your nature guide, who will fill you in on what rainforest adventures you' can enjoy during your stay.
Freshen up in your chalet before some lunch in the main lodge and this afternoon's activities. First up, you will head to the canopy walkway with your guide, who will provide a fantastic introduction to the flora and fauna of the Danum Valley as you get to grips with the sheer size of this verdant tropical rainforest from your position up to 100ft above the rainforest floor. Listen to the chatter of birds and calls of gibbons as you scan the canopy for signs of wildlife. After dinner at the lodge, enjoy a night safari drive with other lodge guests, in search of nocturnal species.
DAY 6
Rainforest Adventures
You'll almost certainly wake early today, as the sounds of the rainforest awakening are pretty noticeable. Use this to your advantage and make an early start on your trek today, beating the mid-day heat and reaching the hilltop viewpoint in time to see the sun rising high above the lodge. Your guide will teach you about the endemic flora and fauna of the rainforest as you walk and you'll also come across an ancient Kadazandusun burial site at the top of the hill. As you make your descent, your guide will take you to a natural Jacuzzi pool, where you can cool off and even try a fish pedicure - where tiny fish nibble your toes!
After lunch at the lodge, either explore the rainforest further on foot with your guide or opt to float leisurely down the river on a water tubing adventure. This evening, your guide will accompany you on a night walk through the rainforest for a closer glimpse of the nocturnal species.
Alongside your guide you'll spend today trekking and exploring the lush waterfalls within the Danum Valley. Reaching the likes of Fairy and Serpent Falls and jumping in for a cooling dip will make all the trekking worth it. As you walk through the jungle, keep your eyes peeled for red leaf monkeys in the tree tops or mice and deer scuttling across the leafy floor. If you're lucky you might even spot a rare civet cat hiding behind a tree. With your wildlife spotting excitement now peaked, stop for lunch and then continue exploring along the banks of the Segama River.
Rise early for your final morning in the rainforest, and perhaps head out for a trek with your guide just after dawn, alternatively you might like to return to the canopy walkway for one last panoramic tree top view. After breakfast you'll then make the bumpy transfer back to Lahad Datu, were you'll catch a short domestic flight to Kota Kinabalu and another one on to Kuala Lumpur. When you land in Malaysia's capital a driver will be waiting to transfer you from the airport to your hotel in the city centre. Check in and freshen up after a long day of travelling, and then head out for dinner - our detailed destination Dossier will help you choose the right place, whether you feel like a quick bite or a fancy four course extravaganza.
You probably won't have had much time to see the sights of Malaysia's glamorous capital yesterday, so to make sure you don't miss anything, we've arranged a guided half day sightseeing tour today. A guide will meet you at your hotel and take you waking through the city centre, explaining the various buildings' origins and detailing the numerous ethnic groups that have influenced Kuala Lumpur's history. Cross vibrant streets lined by garland makers, pass one of the city's most important Indian mosques and stop for a cup of traditional tea and Indian snacks. You'll then end the tour in Chinatown, where you might like to stop for a lunch of delicious noodles with the locals.
After lunch, head to the famous KL Tower. Sitting atop 'Pineapple Hill' and overlooking the entire city, this iconic building boasts a rotating viewing deck at over 900 feet up and is easily our favourite place to see the sun set and the city lights start to twinkle. Make sure you get a photo of the Petronas Towers in their evening best and then head back down to earth for dinner.
You topped your holiday with some time on the beach and now it's time to tail it with some too. Meet your private transfer driver at your hotel and begin the journey to Tioman Island with a four and a half hour drive to Mersing, on the east coast of Malaysia. From there you'll board a ferry to Genting Jetty, which is on Tioman Island, and then hop on the last leg of your journey with a short boat journey to your final destination, Japamala Resort.
This luxurious boutique resort is incredibly picturesque and rooms are found nestled within the cliffs and tropical forest on the edge of the island, with stunning views down to the white sandy beach or into the verdant trees. Settle into your chalet style cabin and then spend the afternoon exploring the resort and sinking your toes into the sand on the beach.
DAYS 11 to 14
Beach Bliss
The activity options at Japamala are extremely diverse and range from jungle trekking to boat safaris and diving trips. We suggest spending the next few days sampling a selection of these activities and then enjoying the rest of the time in your jungle hideaway, on the beach, or in the beautifully positioned treetop spa. Set within a large marine park the waters surrounding Tioman Island boast a huge range of colourful coral and fantastical fish. One of our favourite Japamala activities will see you exploring the underwater world on a boat safari, while also visiting the scenic waterfalls and remote villages found on the island itself.
Back at the resort, enjoy your evenings dining in Il Tempio, the overwater Italian restaurant, or Tamarind Tioman, which is set in the heart of the rainforest and serves delicious pan Asian cuisine.
Repeat the three legged journey back to Kuala Lumpur today as you are transferred by boat, ferry and private car to the airport in the capital. From there you'll just have to check in and board your overnight 13-hour international flight direct back to the UK, which leaves late at night.
Your flight will land back in London in the early morning.
A Rough Idea of Price
Dependent on season, accommodation and activities
The estimated cost for this trip is £3,995 to £5,050 per person. The final cost of the trip depends on the way we tailor it especially for you. The final cost varies according to several factors, which include the level of service, length of trip and advance booking time. The exact price will be provided on your personalised quote. The average price for this trip is £4,210 per person.
A few of the benefits of travelling with us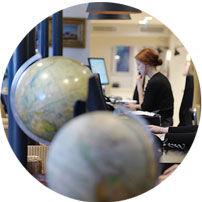 Get in touch
Our experts have the inside track on the destinations they sell and will tailor-make a holiday to your unique requirements.
Contact one of our Malaysia specialists