Itinerary Highlights
A 100% Borneo journey from the shores of Sarawak to the beaches of Gaya Island, from the proboscis monkeys of Batang Ai National Park to the caves of Gunung Mulu National Park
Meet with the Iban people, national parks with private guides and cycling in Kuching... it's all in the itinerary
Stop in Singapore and stroll around the city for a few hours with a local guide
Private transfers, our local Concierge service, airline lounge and late check-out: all reasons to travel with us
Contact one of our Malaysia specialists + 44 (0) 20 3958 6120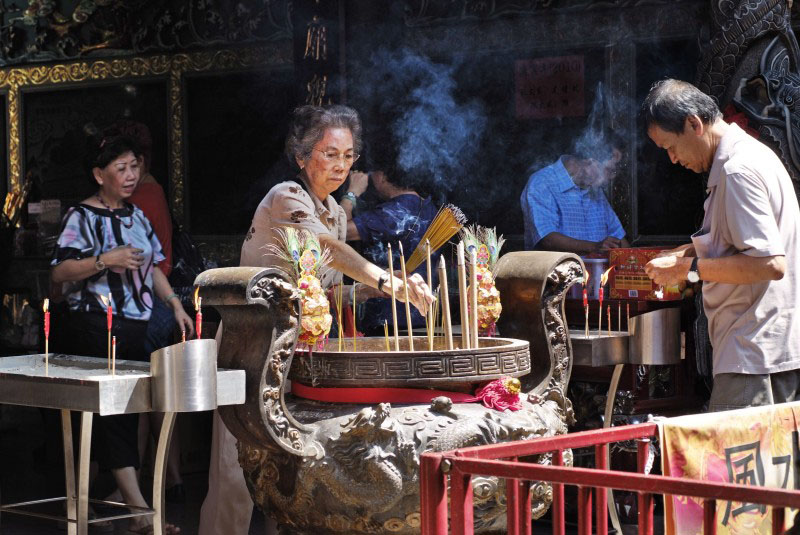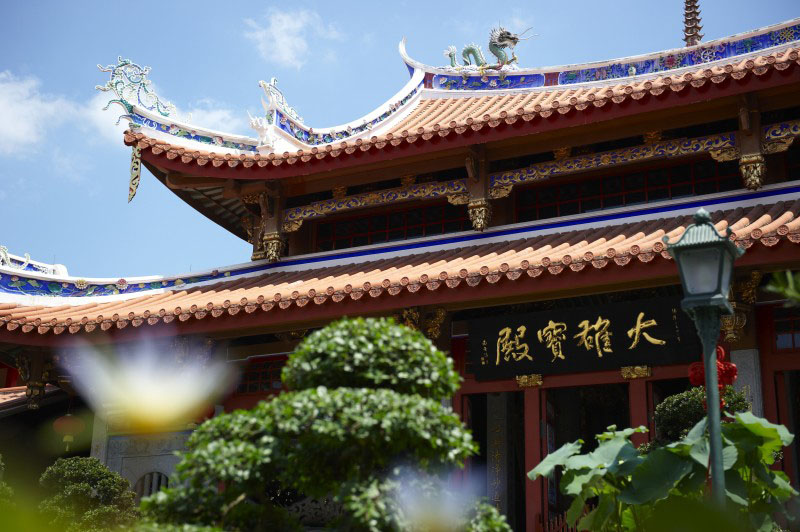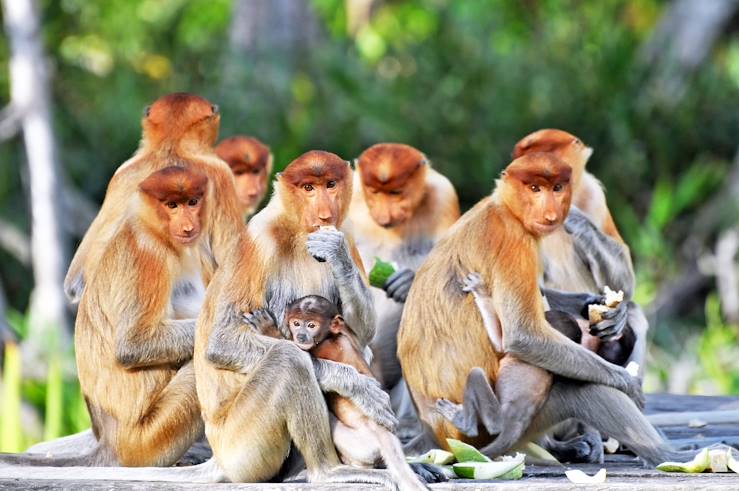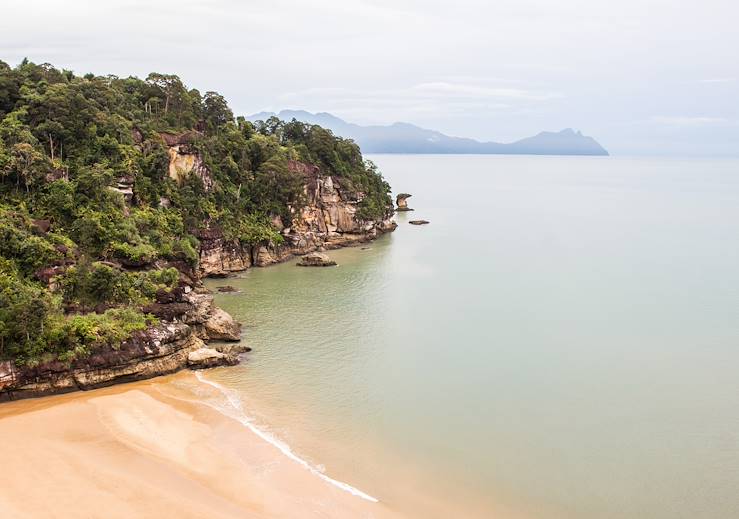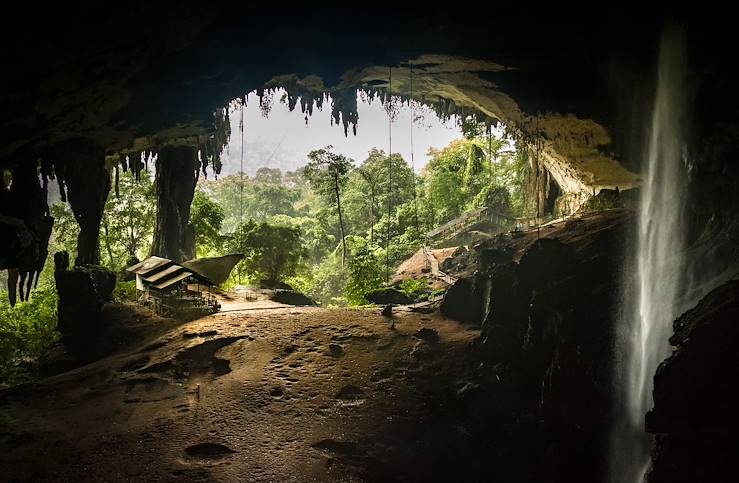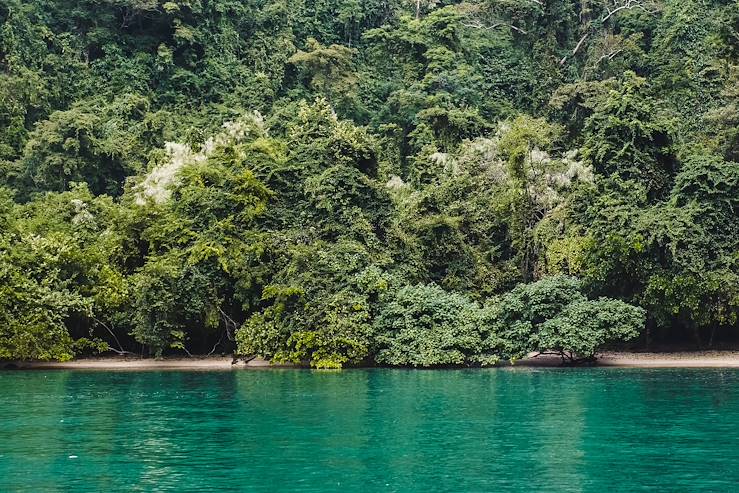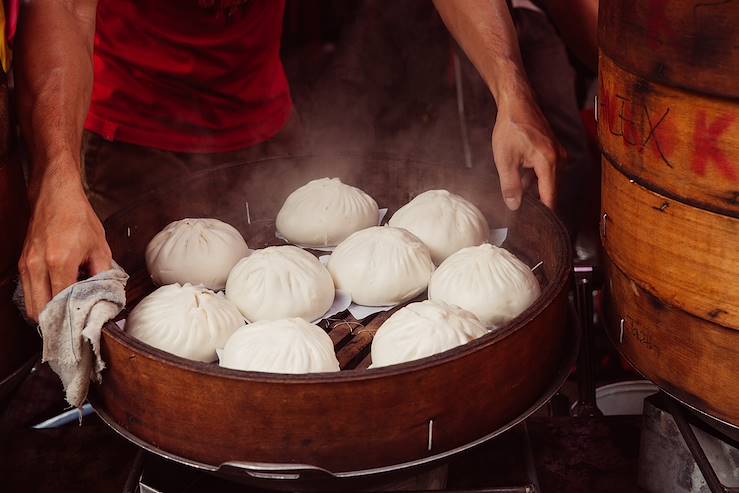 The best of Borneo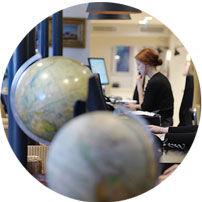 The emerald jewel of the Malaysian archipelago, the island of Borneo remains unparalleled, its parks sublimely wild. The first stop is
Kuching
, the capital of Sarawak, which sits on the banks of the river of Sarawak, meandering into the sea. From its developed coastline to the banks of the river, you'll be able to enjoy the sweet life and local haunts with a thousand gastronomic promises. You have to wander through its different neighbourhoods to experience its cosmopolitan feel, from colonial to Chinese, to Muslim neighbourhoods. From there, explore
Bako National Park
where hikes are an opportunity to meet macaques, wild boars and even crocodiles. It's a splendid setting where karst islands emerge sublimely from the water. Then, head to
Batang Ai National Park
. It's
hard to promise an encounter with orangutans in their natural environment, as these animals remain fiercely wild, but they are quite at home in the rehabilitation centre. What is guaranteed is the hospitality of the Iban families, who will welcome you to their (very) longhouses where they live as a family. In Mulu National Par, on the border with the Sultanate of Brunei, the treasures are underground. Deer, Lang, and Clearwater caves each have beautiful geological features. Finally, visit a relaxing spot just ten minutes off Kota Kinabalu. Gaya Island is an idyllic stretch of white sand and clear blue waters... perfect for snorkelling.
Stopover in Singapore
Since the plane stops there on the way home, you might as well spend a few hours visiting. It will certainly not be enough time to cover everything, but it will make you want to come back. Behind the skyscrapers with their glass facades and right angles, the shopping malls that combine luxury brands and Asian service, with smartly-dressed hostesses catering to your every whim, there are other Singapores to be found. There are Malaysian bric-a-brac shops, Indian takeout restaurants, Ganesh temples and remnants of the former Chinese influence, with herbal stores brimming with magic powders and potions. A guided tour with a local will provide a beautiful introduction to this Asian city. If the experience proves to be successful, you can decide to stay longer: just call our local Concierge service.
Route
Everything is 100% tailored to you
DAY 1
Flight to Singapore
Overnight flight, arriving the next day. Access to the lounge while waiting for your flight to Kuching.
DAY 2
Singapore - Kuching
Arrival in Kuching and private transfer to your hotel for a three-night stay. Right in the heart of the old town, this unique property consists of two fully-restored 19th century houses, retaining their old-fashioned charm. The interior features a contemporary and elegant decor with colonial objects from Sarawak and other ethnic cultures. Each room is individually decorated. From the suites, the view across the city and the river is stunning.
Included in the itinerary - Cycling in the Kuching countryside. Your guide takes you on country trails in and around Kuching. You'll get a chance to see the city when it wakes up and then experience the rural and multi-faith life of the surrounding area. Then, board a traditional boat to get close to fishing families. The morning ends with an equally authentic lunch before returning to the hotel.
Included in the itinerary - Bako National Park, by boat. Arrive by traditional boat and then on foot explore this small peninsula at the mouth of the Sarawak River, home to seven ecosystems that are distinct from the rainforest - giving it remarkably rich animal and plant life. This is safe haven for proboscis monkeys, silvered leaf monkeys, long-tailed macaques, wild boars, flying squirrels and monitor lizards, as well as hundreds of species of different birds. In terms of flora, you can count on seeing mangroves, strangler figs and other carnivorous plants. Unusual geological features punctuate the coastline, while well-marked trails lead to rugged jungle-covered peaks and secluded beaches.
DAY 5
Kuching - Batang Ai
Transfer to Batang Ai. On the way, already included in the itinerary - A visit to the Semenggoh Orangutan Rehabilitation Centre. This reserve was founded in 1975 as a sanctuary for orangutans who are injured, orphaned or being kept captive as illegal pets. This wildlife centre now has a thriving population of healthy teenagers and semi-wild adult orangutans. Two-night stay at your hotel. Situated in the heart of a lush forest, the property is home to several traditional longhouses perched on a hill and facing the lake. The wood-panelled rooms are spacious and comfortable. The swimming pool is beautifully refreshing after a day of sightseeing.
Included in the itinerary - Discover a traditional house of the Iban people. Depart by boat to the Mengkak Longhouse, bordering the Engkari River. The house, long enough to contain thirty-seven doors, is perched on stilts and typical of the Iban people, who have historically lived there as a family. There are performances and cultural discoveries before lunch.
DAY 7
Batang Ai - Kuching
Return to Kuching for one night, at the same hotel you stayed at previously. Optional - Sarawak cooking class.
Transfer to the airport and flight to Mulu. Your hotel for the next two nights is immersed in the jungle of Borneo. Windows and balconies reveal green everywhere, while the jungle soundtrack grows louder at night. The rooms offer adequate space and comfort, with just the right amount of mattress thickness and (life-saving) air conditioning. Overall, there's a beautiful blend of local materials and contemporary design. Relax on the large veranda with its tables and comfortable armchairs. The outdoor swimming pool allows you to enjoy this wilderness while cooling off. Included in the itinerary - Visit the Deer and Lang Caves, two separate underground spaces located in the hills on the south side of the park. Despite being the smallest of the four caves in Mulu National Park, Lang Cave boasts a spectacular range of stalactites, stalagmites, helictites (twig-like stalactites), shawls and stone ponds. Deer Cave, however, is not only Mulu's largest cave, it's quite simply the largest underground passage in the world. A powerful river flows through it, dissolving and eroding the limestone to form an ever-growing cave passage. This visit is scheduled to coincide with the bats' flight in the late afternoon.
Included in the itinerary - Exploring Clearwater and Wind Caves. In the morning, sail to the Wind Cave with its impressive limestone formations in 'King Chamber'. Then, arrive at the Clearwater Cave entrance. Here, stalactites and stalagmites have formed delicate lacelike patterns. Like most caves in Mulu, Clearwater Cave is a safe haven for many plant species, including the one-leaf plant, which can only be found in Mulu. Enjoy a delicious picnic around a watering hole where you can swim beneath the shelter of the giant trees of the rainforest.
DAY 10
Mulu - Gaya Island
Transfer to the airport and flight to Kota Kinabalu. Drive to the port and speedboat to Gaya Island. The largest of East Malaysia's five islands, which make up Tunku Abdul Rahman National Park, is home to a hotel bordering soft, sandy coves worthy of Danny Boyle's film 'The Beach'. The concept of arriving by boat is enough to set the scene: hibiscus and hillside dwellings are nestled in the dense and ubiquitous jungle, which makes you feel instantly in a truly exotic location. Everything is made from local natural materials that blend perfectly with their environment and respect the traditional architecture of Borneo.
Offshore – but very close – to Kota Kinabalu, Gaya Island is a perfect blend of lush jungle and beautiful, deserted beaches. The coastal attractions also lie beneath the surface of the sea, which is particularly fantastic for snorkelling adventures. Romantic as could be, the island is largely wild, except in the east.
DAY 13
Gaya Island - Singapore
Boat ride to Kota Kinabalu then flight to Singapore. Transfer to your hotel, an architectural gem that is out of place amid the Central Business District's forest of steel, concrete and glass. Nature is everywhere in this hotel and garden, from the green facade, reminiscent of typical Southeast Asian rice terraces, to the rooms and their wooden walls. Everywhere, there are walls lined with plants, small ponds and gardens where you can sit back and relax in sofas, which seem to take on the features of large birdcages in this setting. The infinity swimming pool completes this slice of paradise, where you can admire the skyline day and night.
DAYS 14 & 15
Singapore - Return Flight
Included in the itinerary - Singapore with a local. A walking tour with a local expat guide so you can experience Singapore like a Singapore resident. Our guides are lovers of Singapore and Asia, enthusiasts of multicultural travel and experiences and fans of the country's nightlife and culture. Over the years, they have become real locals, knowing the city by heart and offering a truly immersive experience in this fascinating and buzzing city. It's in their footsteps that you discover the city through its fashionable places, private neighbourhoods, street food, markets and much more... Mingle with the crowd or escape from it, but the main thing is you experience everything about everyday life in Singapore.
A la carte
A cooking class in Kuching
A Sarawak cooking class which, by immersing you in the theoretical and cultural aspects, quickly brings you up to speed, fork in hand. The menu is adapted to the ingredients at hand, from 'laksa Sarawak' (a tama
A Rough Idea of Price
Dependent on season, accommodation and activities
The estimated cost for this trip is £5,700 to £6,800 per person. and the final cost of the trip depends on the way we tailor it especially for you. The final cost will vary according to several factors, including the level of service, length of trip and advance booking time. The exact price will be provided on your personalised quote. The average price for this trip is £6400 per person.
Return flight to Singapore with a scheduled airline
Domestic flights and boat transfers
Airline taxes and fuel surcharge
Private transfers by car
Access to the airline's lounge at your departure airport and Singapore Airport
Four-night stay in Kuching in a suite with breakfast included
Two-night stay in Batang Ai in a double room with half board
Two-night stay in Mulu in a double room with half board
Three-night stay on Gaya Island in a villa with breakfast included
Overnight stay in Singapore in a double room with breakfast included
Cycling in Kuching with a private guide
A day in Bako National Park with a private guide
A visit to the Semmengoh Orangutan Rehabilitation Centre
A cruise along the Engkari River
Visits to Deer and Lang Caves, and Clearwater and Wind Caves
Singapore with a local
Our local Concierge service
A GPS navigation service accessible from our app, which is loaded with your itinerary, hotel details and places to visit
A few of the benefits of travelling with us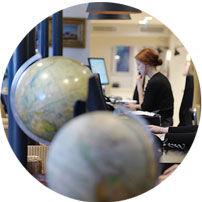 Get in touch
Our experts have the inside track on the destinations they sell and will tailor-make a holiday to your unique requirements.
Contact one of our Malaysia specialists