Itinerary Highlights
Soothe tired bodies in the mineral-rich, geothermal waters of the Blue Lagoon.
Fly through the powder as you heli-ski off the top of a mountain from summit to sea.
Catch the Northern Lights (hopefully!) from the comfort of a geothermal pool.
Contact one of our Iceland specialists + 44 (0) 20 3958 6120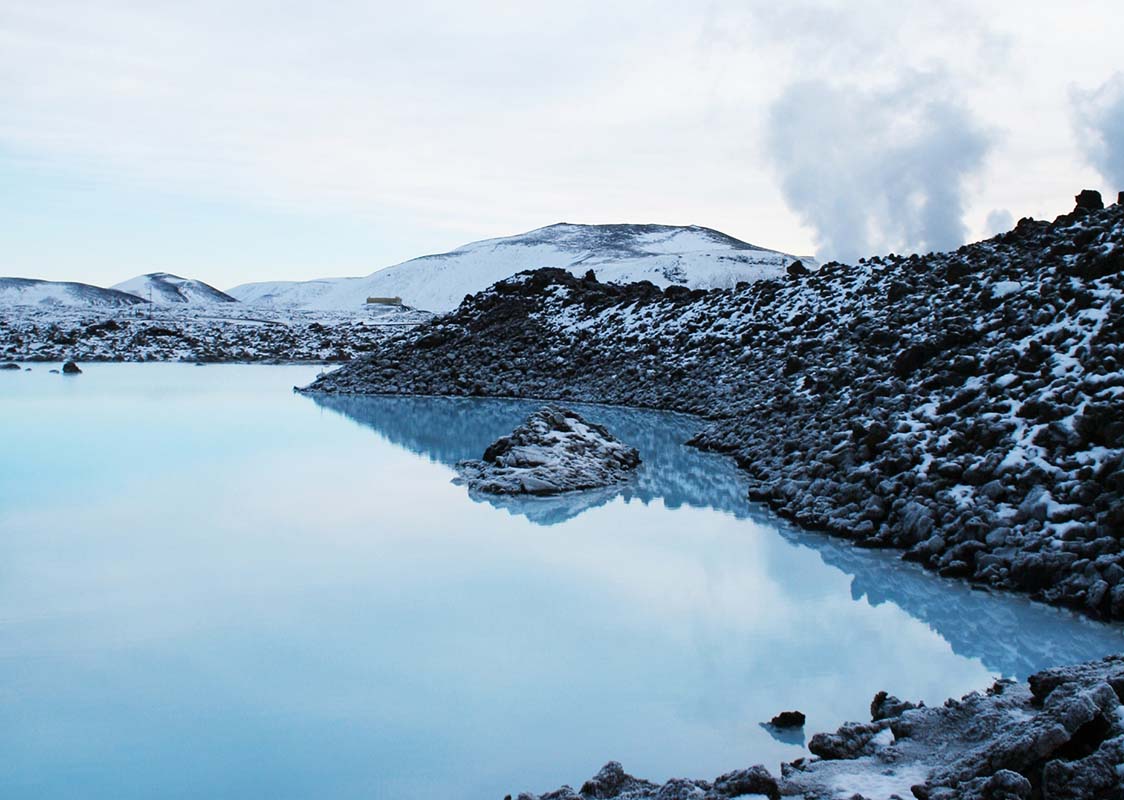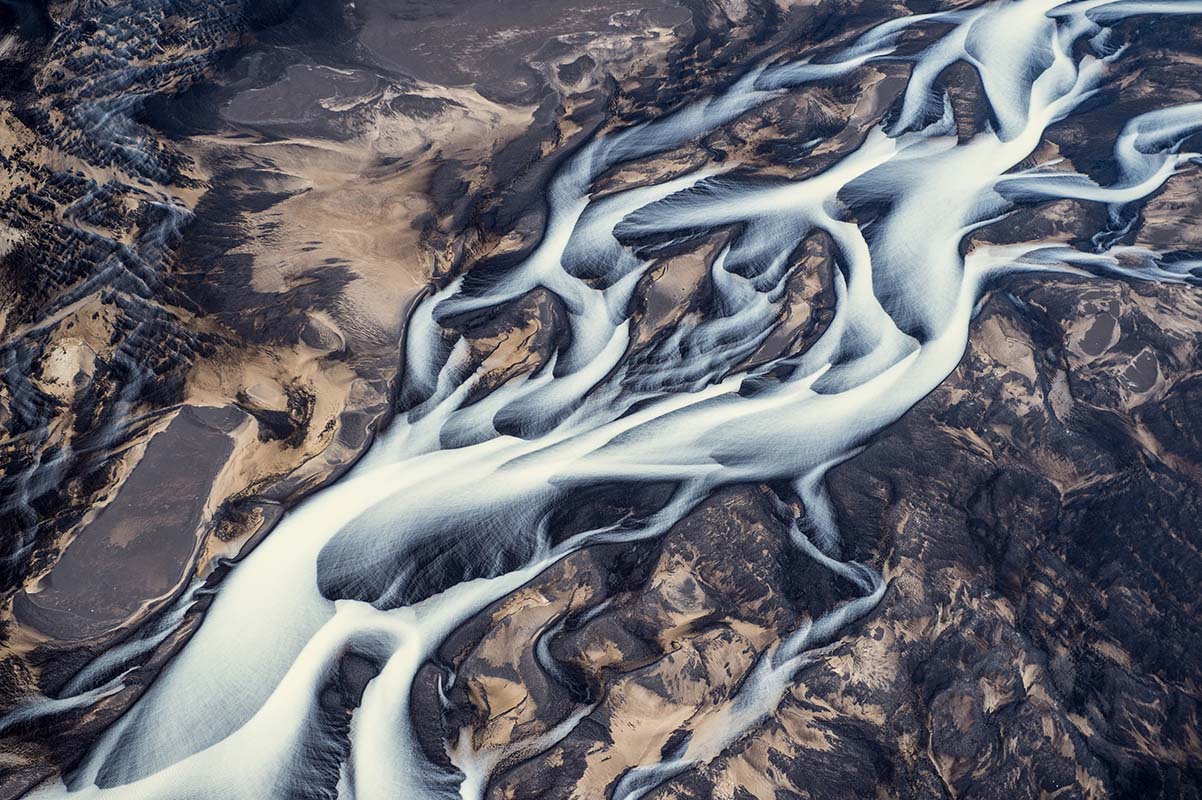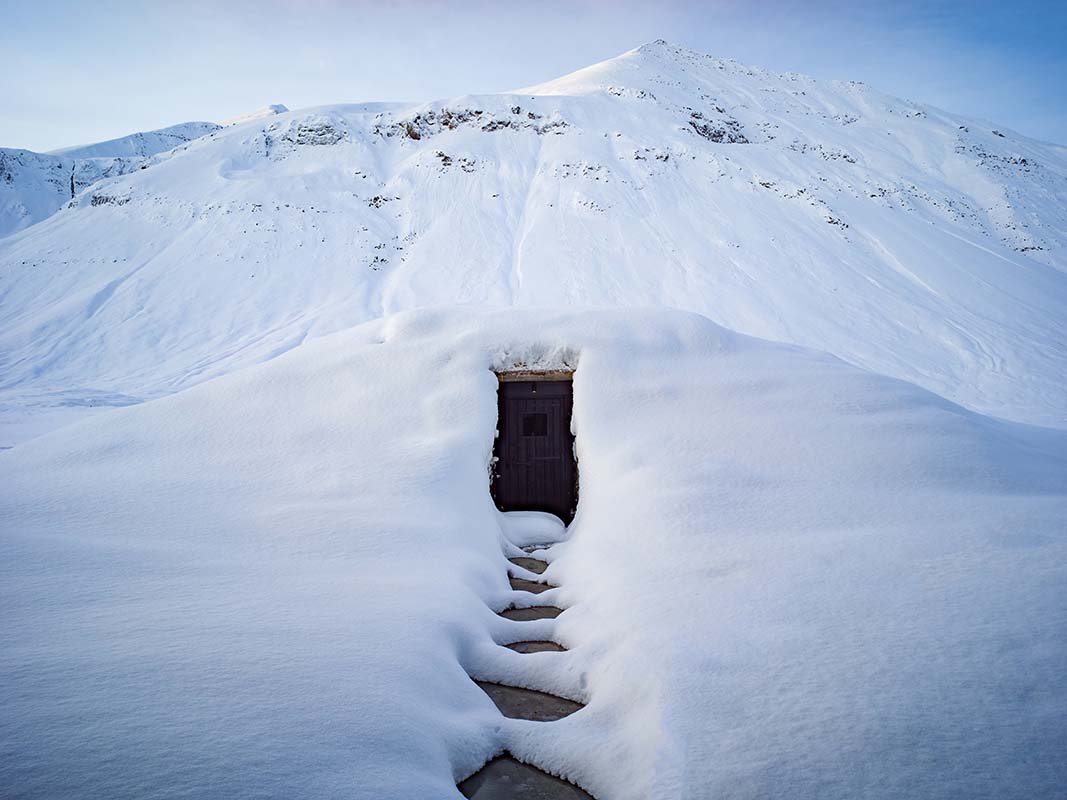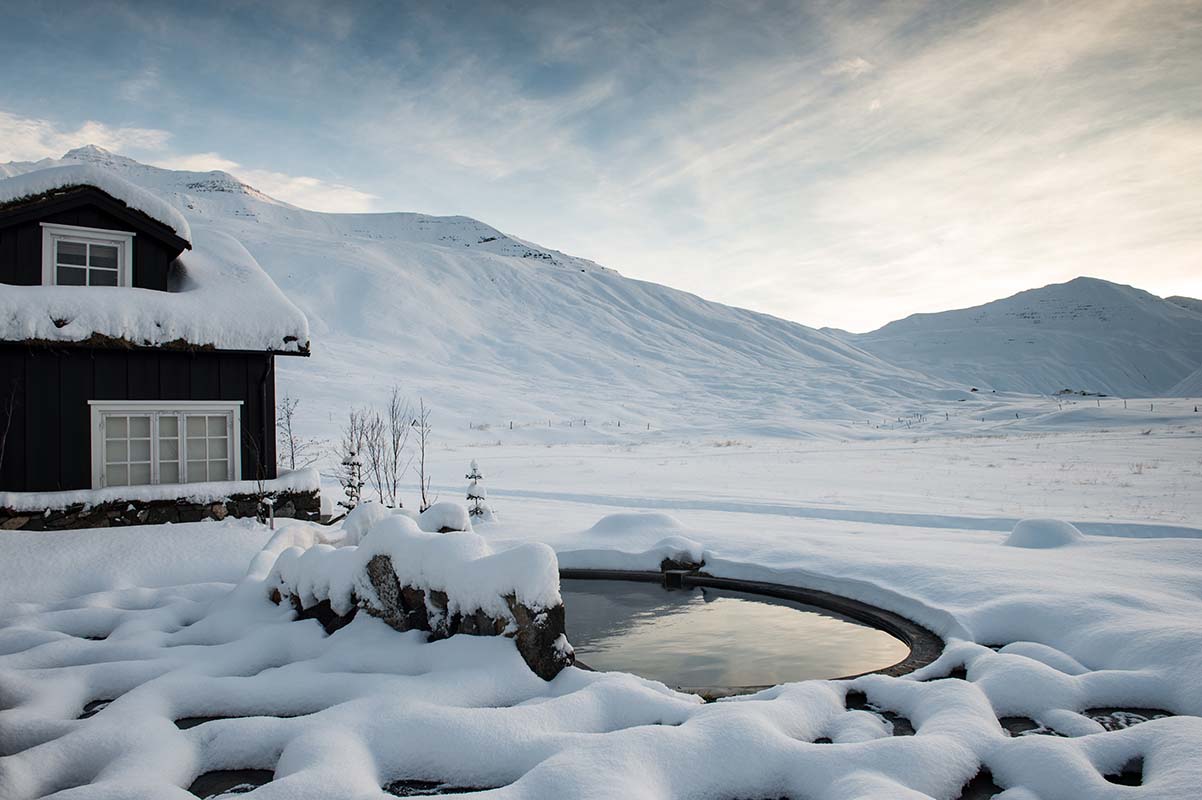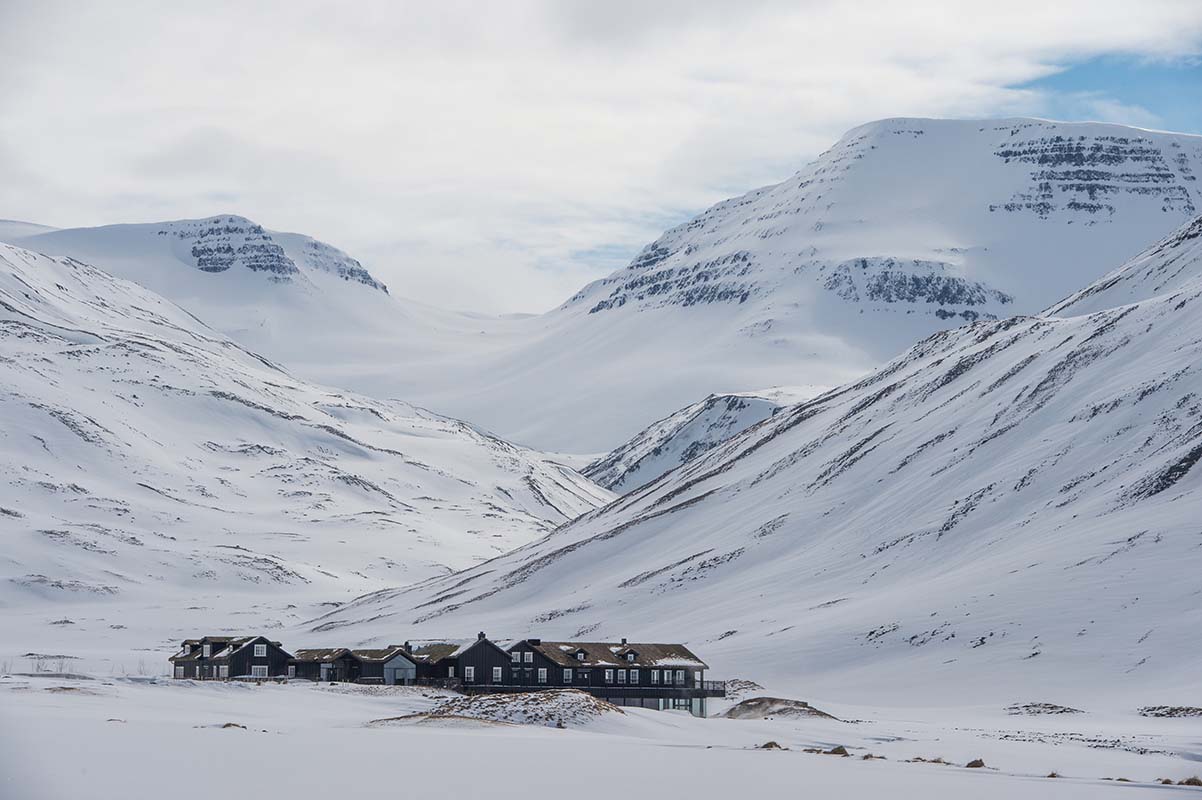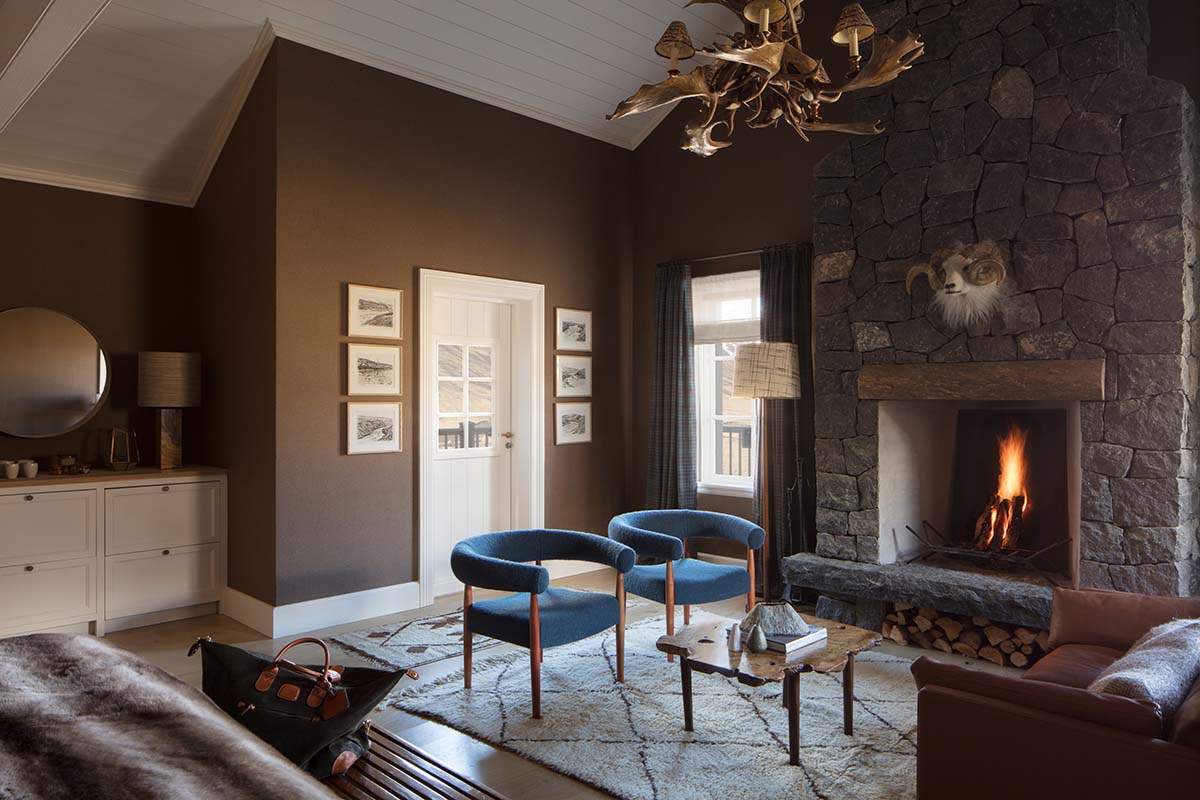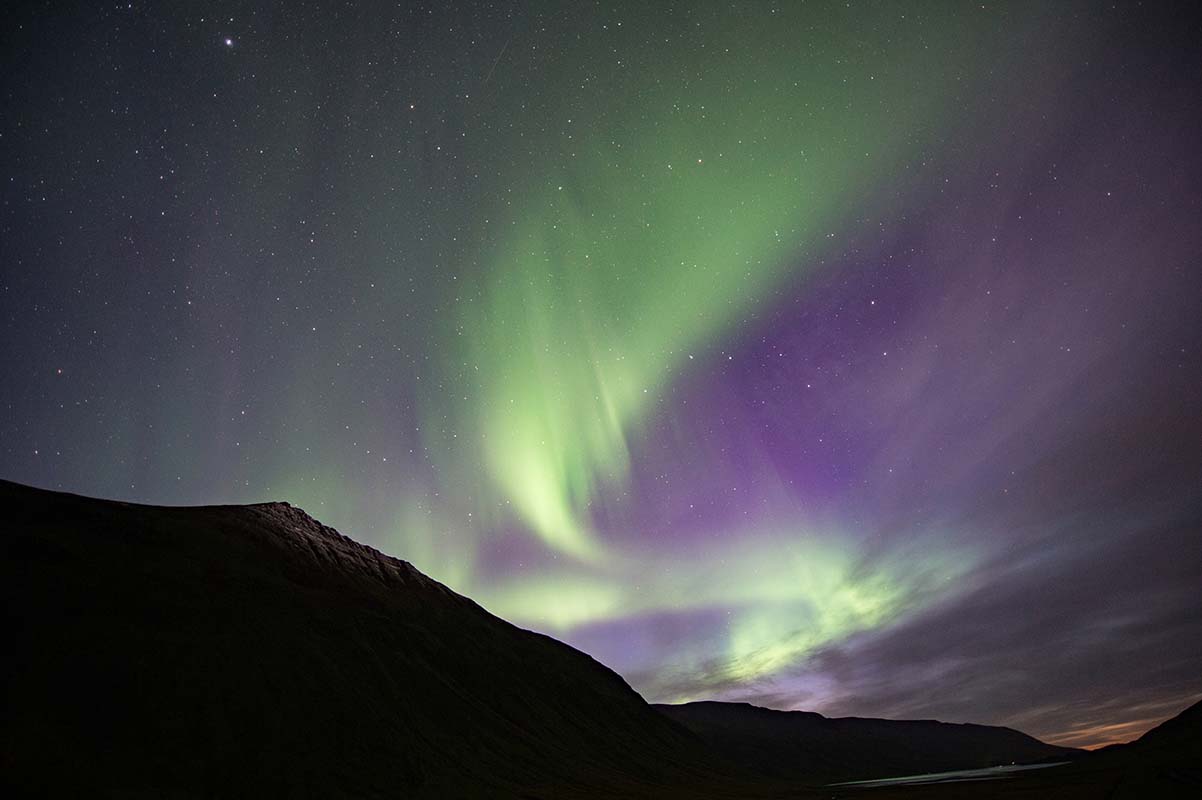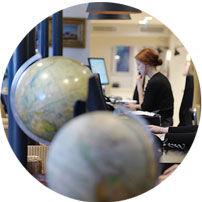 Full of raw natural beauty and incredible activities that let you enjoy it, Iceland is a playground for adventurers. Throw yourself into the complete experience on this week long adventure which takes you from relaxing in Reykjavik to throwing yourself down the side of a mountain on skis, and then relaxing again at the bottom, before you whizz up and do it all again.
Route
Everything is 100% tailored to you
DAY 1
Flight and Reykjavik
Arrive into Iceland on a direct flight from the UK and be met by a private transfer headed straight to the Blue Lagoon. We're sure you've heard about Iceland's warm milky-blue lagoon, but until you've seen it for yourself it's pretty hard to comprehend. Set in the middle of a huge lava field the lagoon is made up of geothermal, mineral-rich sea water that gets its colour from the silica and minerals in it. Now a major tourist attraction, the Blue lagoon has become an au naturel spa where you can enjoy a sauna, steam bath or even an in-water massage. Since we'll book you onto the Premium Package you'll have a towel, drink, algae mask, mud mask, bathrobe, slippers and some sparkling wine included to make your afternoon there extra special. When you start to get peckish, the on-site Lava restaurant offers delicious food and is a good spot to have lunch. After you've had your fill of pampering, a driver will be on hand to take you the final forty minutes into Reykjavik city centre and your hotel. We recommend you try Kolabrautin restaurant in Harpa Concert Hall, which is right on the waterfront. On top of having hands down the best location in the city Kolabrautin also offers diners a fantastic fusion of Icelandic and Italian cuisine, making it a really unique must try!
DAY 2
Head to Deplar Farm
After a brief but beautiful visit to the capital it's time to head north and explore the Icelandic wilderness. From Reykjavik it's a short 45 minute flight from the Domestic airport up to Akureyri where a driver will be waiting to meet you and take you a further hour and half up to Deplar Farm by superjeep, depending on snow conditions. Owned by the Eleven Experience group Deplar Farm is the third European property of these adventure specialists, and boy does it live up to their reputation when it comes to adventure activities - but more of that over the next few days. With a fully stocked bar, pool table and even a stage with instruments ready for any budding rockers to enjoy, an in-house library, media room, spa and lounge this is a winter accommodation dream. For tonight you'll simply be settling in with a tour of the converted sheep farm house and a delicious dinner prepared by the in-house chefs. Since you're right up north here you'll be glad to hear that the farm is as toasty as can be and all the rooms are tastefully decorated in warm neutrals, with big cosy beds, plush cushions and decorative throws.
Over the next two days you'll want to get fully stuck in to what a visit to Deplar Farm is all about - heli-skiing. Kitted up and ready to go, your guide will accompany you up on the helicopter to the summit and then guide you down the side of the huge couloirs for an average of 3,000 vertical feet. As you create fresh tracks through the soft white powder and feel the Icelandic air rush past your face, the adrenaline will be pumping and you'll feel on top of the world. By the time you make it from summit to sea level, those legs of yours will have had a real workout but with fjord views like these you'll barely notice. Time to head back up! Since Iceland is so far north its spring days are significantly longer than the vast majority of the world, which can only mean, more time for skiing - there's none of this last lift is at 4pm malarkey here. The occasional closing of the weather window is inevitable in this part of the world, but with the highly-skilled pilots on constant stand-by, getting off the ground takes as long as it takes you to kit up. Something as short as a half hour gap in the weather could mean two epic runs, for example. When you do eventually tire and realise your legs are rather sore, a massage back at Deplar Farm is a must. From there it's a shower and a leisurely, much deserved dinner in the main dining room, complete with roaring fireplace. Serving the finest Icelandic cuisine - think Arctic char, north Atlantic salmon, skyr, and lamb - with contemporary twists and exceptional attention to detail, chefs Alex and Andrea ensure guests are always full, happy and with every whim catered for. The panoramic mountain views from the table aren't bad either!
DAY 5
Shelter at Deplar Farm
Presuming the worst - that the weather means heli-skiing is called off for the day - rest assured there are a plethora of other activities to keep you busy at Deplar Farm. Start by heading out into the snowy air and taking a trip up the mountains in the very comfortable cat. After a short ride upwards, the Troll Peninsula should come within sight and signal the stopping point. Get out and brave the weather here for a few runs down these lower slopes. When the visibility gets the better of you, head back to base for an afternoon spent in the fantastic indoor-outdoor, geothermal infinity pool - which is set at a relaxing 38C, the swim-up bar will help in the relaxation process too. You might also want to hop between the Jacuzzi, sauna, steam bath and gym, or just relax your muscles after the last few days and opt for a long leisurely massage. Dried off and warmed up after dinner, the Media Room projector means you've got a movie night option, or else the generously stocked bar is well known for providing impromptu evenings of entertainment - the loft comes complete with an array of instruments and a karaoke machine, need we say more?! If you're lucky, the party will be taken outside to watch the colourful spectacle that is the Northern Lights, either wrapped up on the terrace or back in the pool.
DAY 6
Skis, Snowmobiles and Stars
Fingers crossed the weather is back on track today and you can hit the summit a good few more times this morning. Make the most of the day and fight your tired legs as much as possible, this is one of those days you'll look back on as an experience of a lifetime. As afternoon arrives, pack the skis away and instead spend the rest of the day speeding around the Troll Peninsula landscape on snowmobiles. Make sure you take in the breath taking views of snow meeting sea meeting glorious blue sky as well as enjoying the thrill of driving your very own snowmobile. For your final night at Deplar Farm a last dip in that amazing pool is a must. Whether you catch the Northern Lights or not, looking up on star studded skies and snow-capped mountains from the warmth of the pool is the perfect way to end what's surely been a trip you'll never forget.
Get up nice and early today as sadly the trip has come to an end and you've got to make it home before work tomorrow! First things first, you'll be driven an hour and a half back to Akureyri Airport, where you will catch a flight to Reykjavik Airport. From there it's a short forty minute transfer to Keflavik International Airport, where you can catch your flight back to the UK.
A Rough Idea of Price
Dependent on season, accommodation and activities
The estimated cost for this trip is £7,380 to £8,855 per person. The final cost of the trip depends on the way we tailor it especially for you. The final cost varies according to several factors, which include the level of service, length of trip and advance booking time. The exact price will be provided on your personalised quote. The average price for this trip is £7,380 per person.
A few of the benefits of travelling with us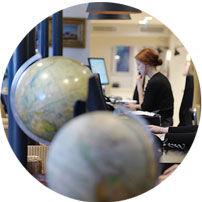 Get in touch
Our experts have the inside track on the destinations they sell and will tailor-make a holiday to your unique requirements.
Contact one of our Iceland specialists