Itinerary Highlights
Snowmobile across the Eyjafjallajökull glacier for a taste of Icelandic wilderness
Sail around the Breiðafjörður fjords and sample the freshest scallops straight from the ocean
Get up close with Iceland's iconic Strokkur geyser
Contact one of our Iceland specialists + 44 (0) 20 3958 6120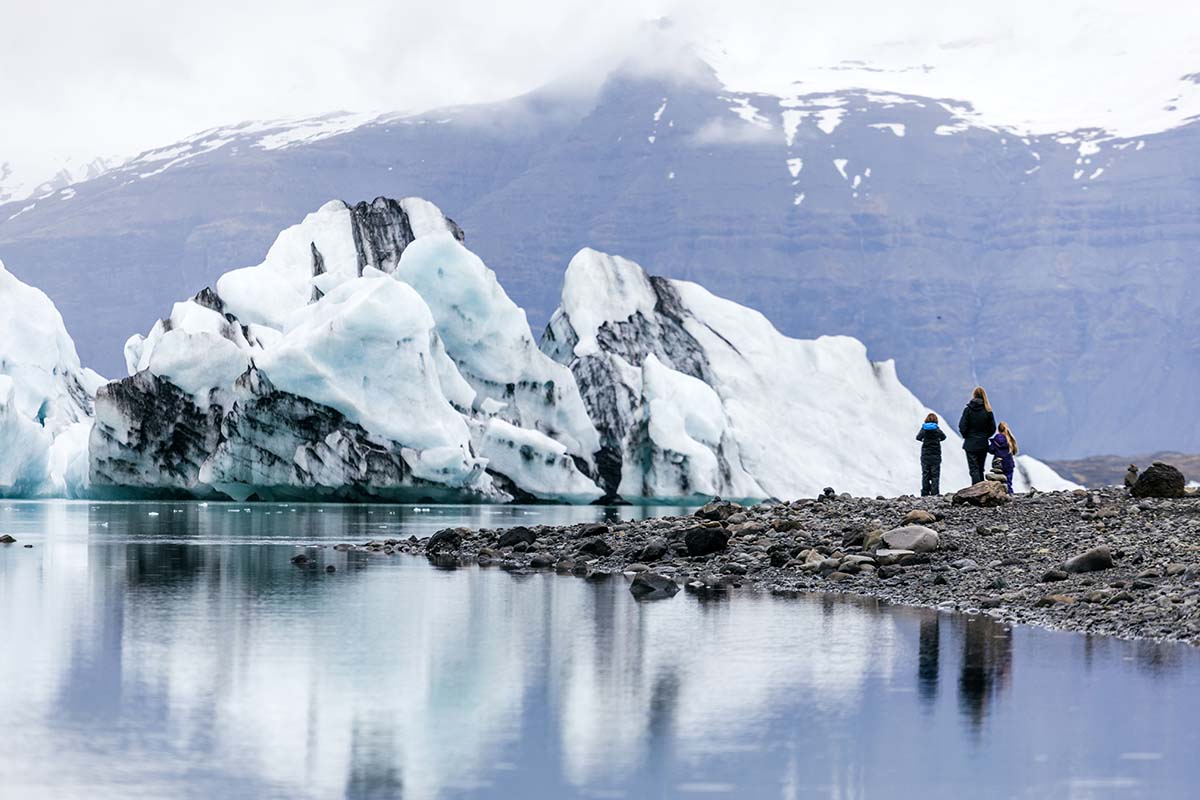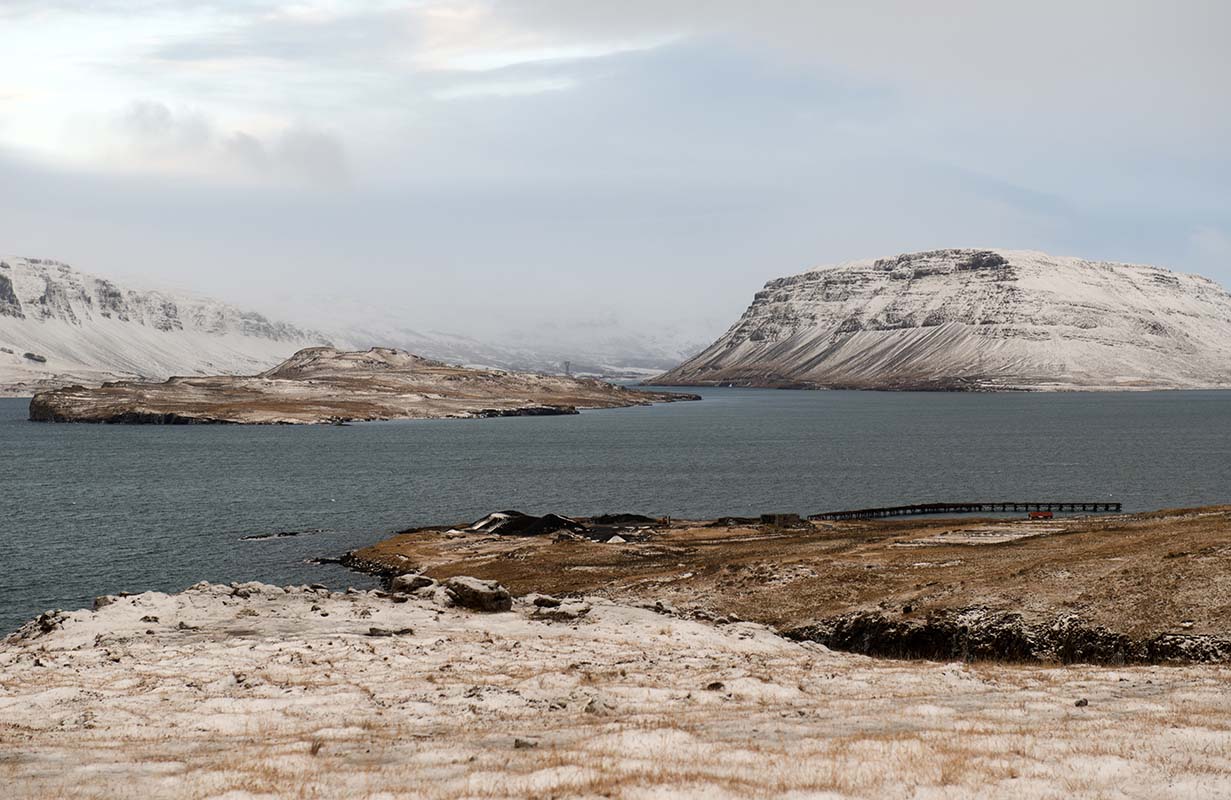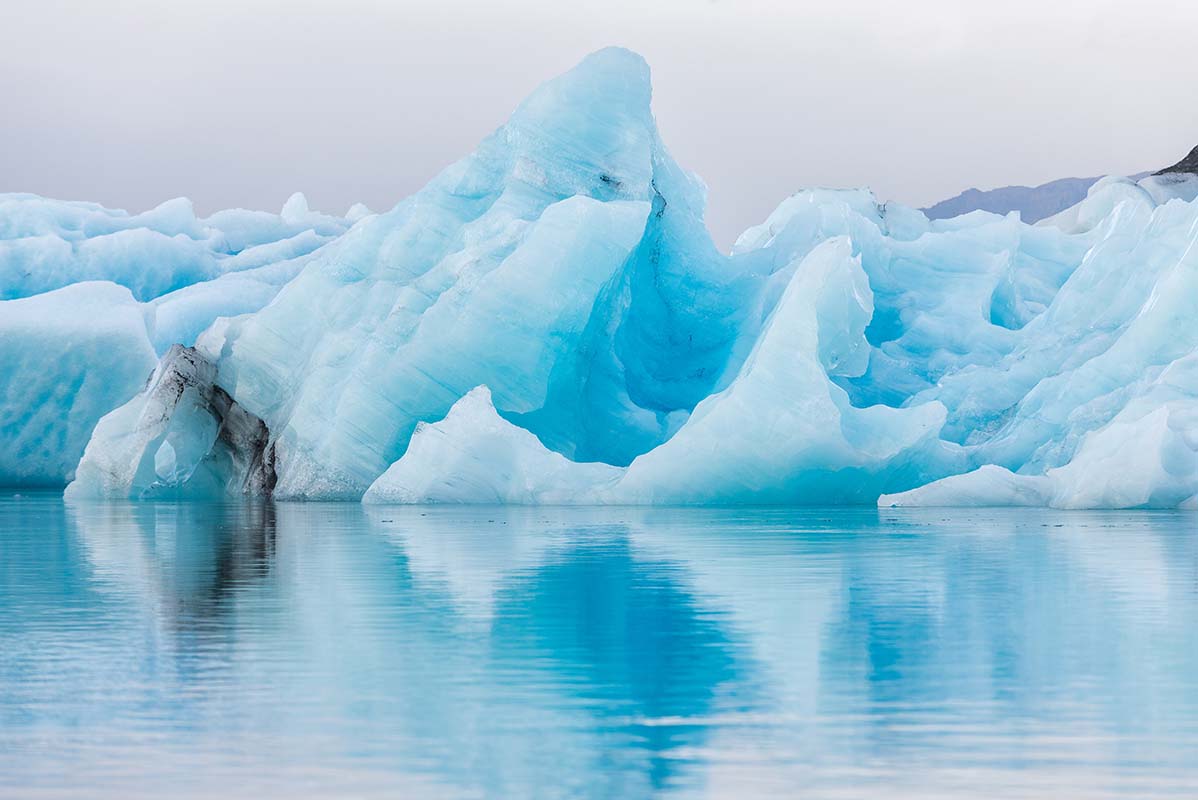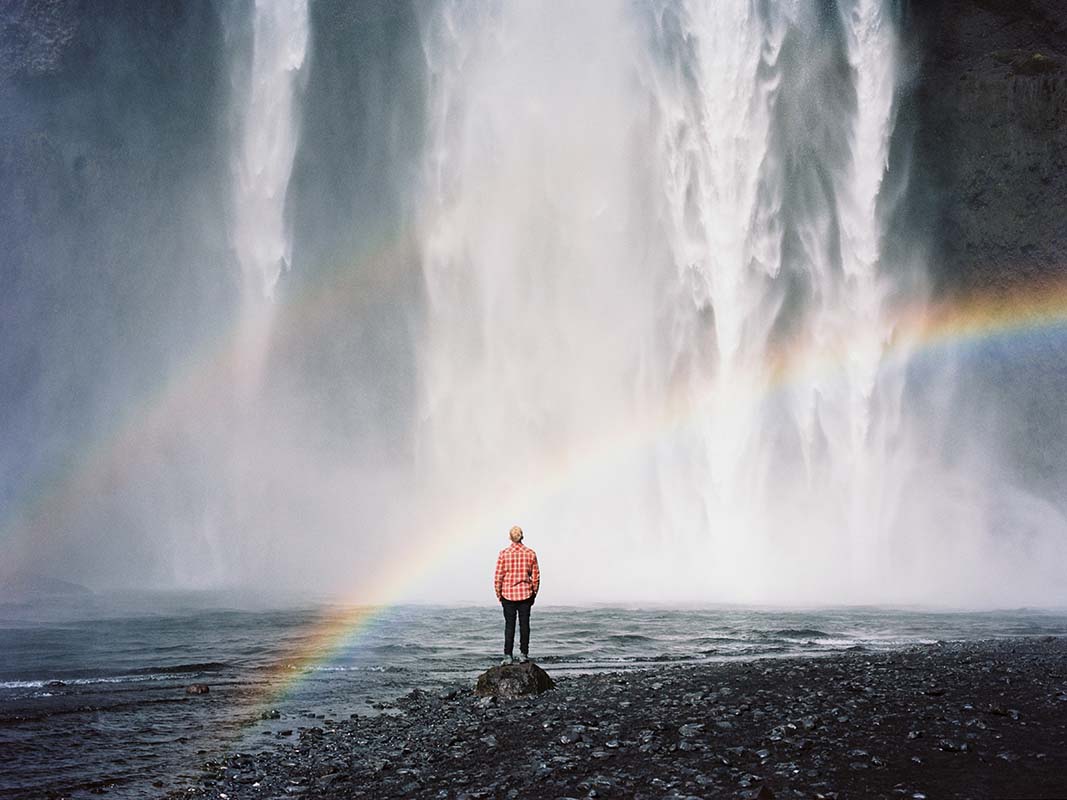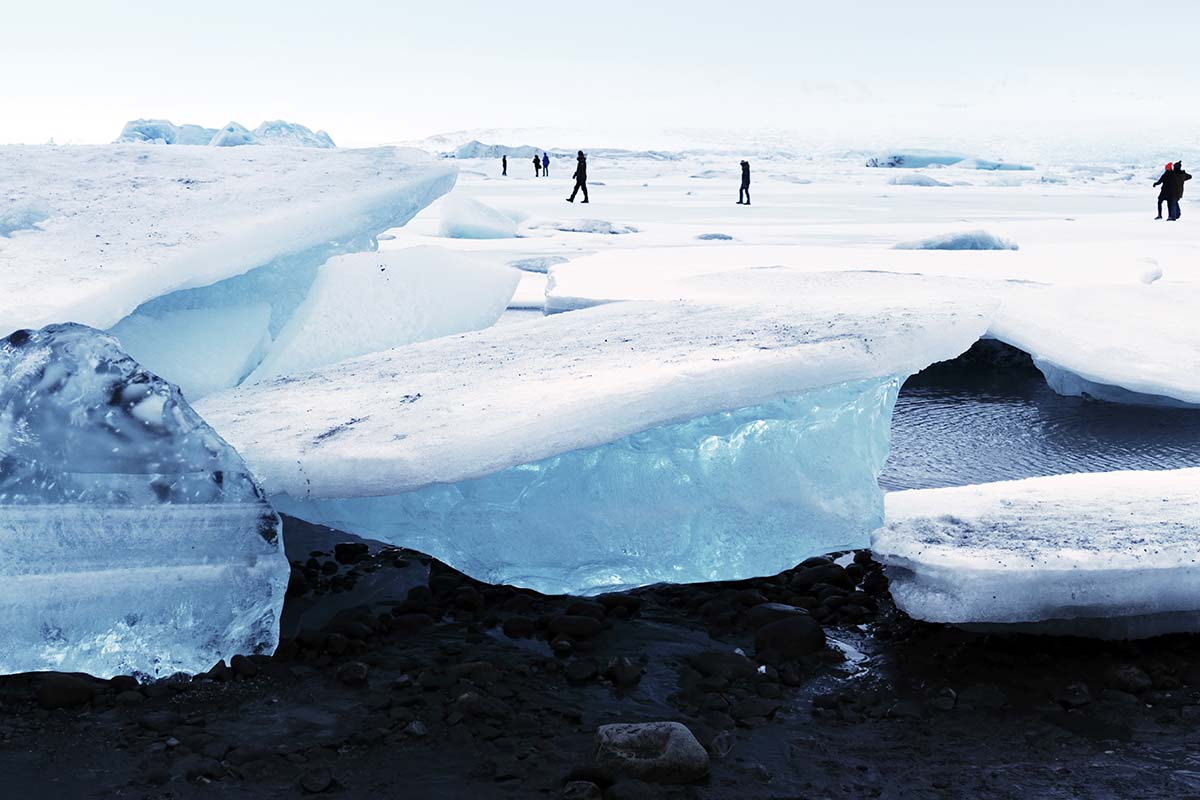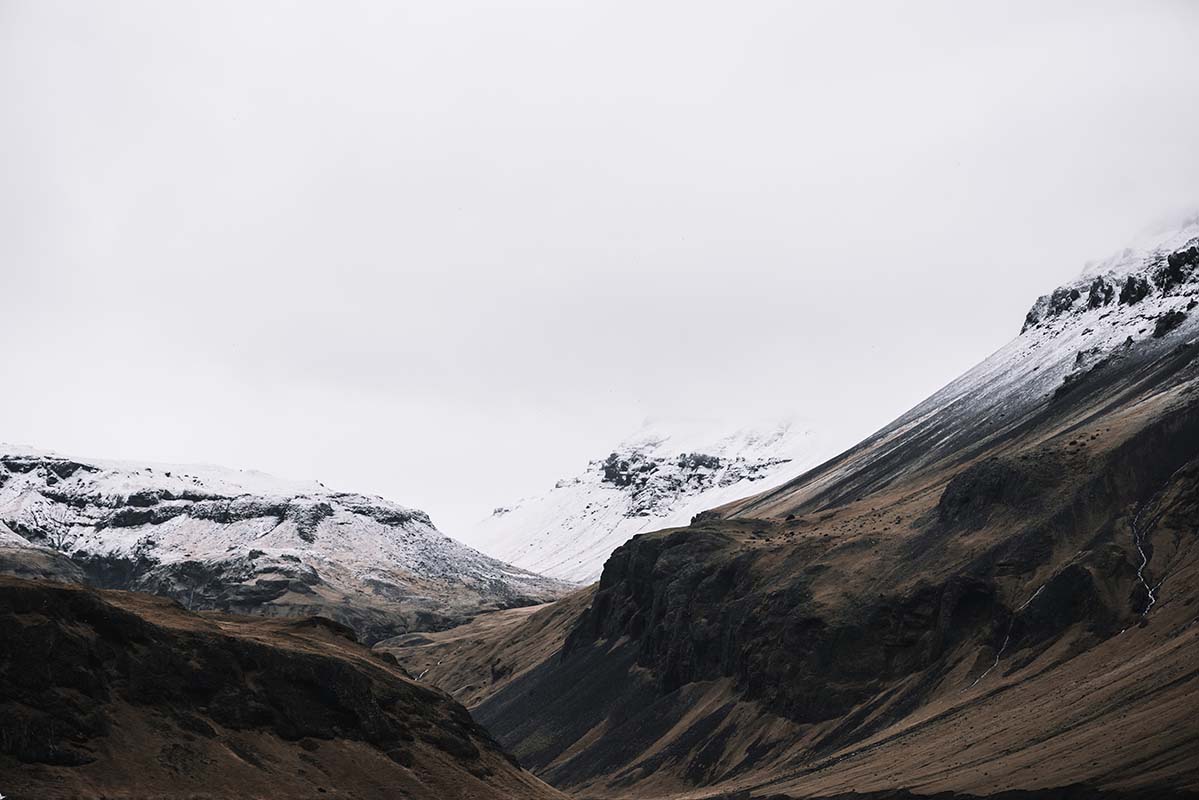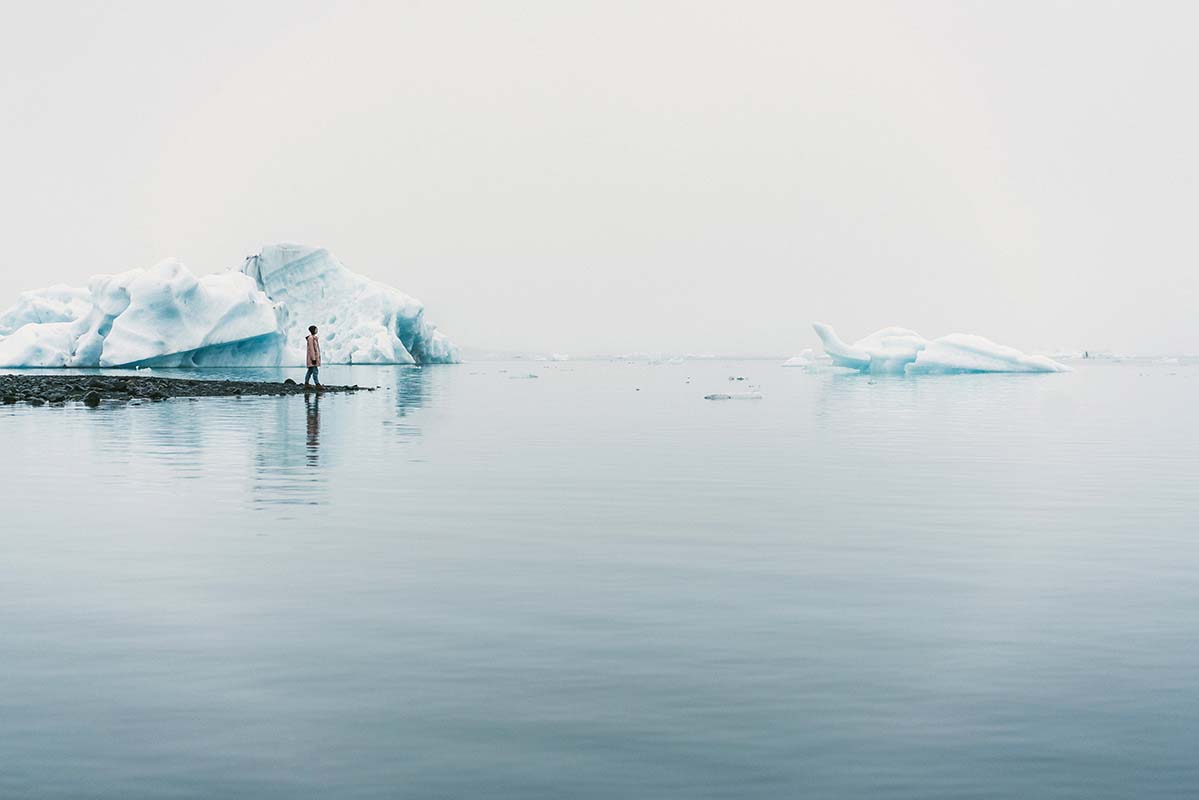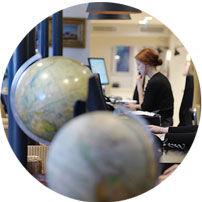 Glaciers, volcanoes, waterfalls, geysers, fjords; Iceland really knocks it out of the park when it comes to jaw-dropping natural wonders. This epic eight-day trip, exploring the country's southern coast, will leave you more than a little bit in love with everything Iceland has to offer. Looking for adventure? You've found it right here.
Hit the road right away and explore the southern side of the Snæfellsnes peninsula, with its rugged coastline, secluded beaches and small fishing villages. Take a tour of Vatnshellir cave, an 8,000 year-old lava tube formed from a volcanic eruption, then following this otherworldly experience, continue along the northern coast of Snæfellsnes to see the glimmering fjords.
In the Reykholt Valley, relax in the hot springs of the Krauma spa and leave feeling rejuvenated for another day of driving. Onwards to the iconic Golden Circle, reach the world-famous geothermal region of Geysir and visit Strokkur, one of Iceland's most active geysers, as well as the stunning Gullfoss waterfall. End your adventure in Reykjavik and take some time to explore Europe's smallest capital city before heading home.
Route
Everything is 100% tailored to you
Leave the UK and fly to Keflavík, on the outskirts of Reykjavik. The journey takes just over three hours. Once you've landed head to your hire car, which will be waiting for you. It's time to hit the road and discover what Iceland has to offer on an exciting self-drive adventure. Explore the dramatic southern shore of the Snæfellsnes peninsula, often affectionately referred to as 'Iceland in a Nutshell' as it showcases everything the country has to offer, all in one place. Self-drive means you can set your own pace, so take your time soaking up the ever-changing landscape of rugged coastline, deserted sandy beaches and picturesque fishing villages. Arnastapi and Hellnar, with their colourful wooden houses, are bursting with charm and sit at the foot of the jaw-dropping Snæfellsnesjokull glacier. One of Iceland's natural icons, this 700,000-year-old glacier was even immortalised in Jules Verne's famous novel, Journey to the Centre of the Earth.
After all that adventure, it's time to drive to your hotel for a much-needed early night.
After breakfast, you'll be taken on a tour of Vatnshellir cave, an 8,000-year-old lava tube created by a volcanic eruption from a nearby crater. You'll feel like you've stepped into another world as you explore the underground chambers with your guide - a truly unique, and surreal, experience. Once you've recovered from the excitement of your own 'journey to the centre of the earth', you're free to continue exploring the Snæfellsnes peninsula in your hire car. Volcanic landscapes, such as the Djúpalónssandur (Black Lava Pearl Beach) and the awe-inspiring cliffs of Svörtuloft. Trust us, you're going to want to keep your camera handy here - the sights are unreal.
Carry on along the northern coats of Snæfellsnes to discover sparkling fjords, grand mountain ranges and more tiny fishing villages to fall in love with. Head back to the hotel to relax and get a good night's sleep.
It's back in the car to drive north, to the fishing port of Stykkishólmur, close to the colourful foothills of the Drápuhlíðarfjall mountain. On your way, don't miss the magical Kirkjufellsfoss waterfall - the ultimate photo stop - and the rugged Bersekjahraun lava field. Once you arrive at Stykkishólmur, it's off for an unforgettable two-hour Viking Sushi Adventure, where you'll take to the water and sail around Breiðafjörður's many islands. On this guided tour, you'll get to see the fairytale-like scenery the Icelandic coast has to offer, as well as getting up close with the local birdlife, even having the chance to sample some fresh scallops and sea urchins pulled straight from the ocean floor. It doesn't get much better than this.
Travel south, to your final destination of the day, the valley of Husafell and Reykholt. Here, you'll find the hot springs of the Krauma spa, a welcoming spot for a relaxing and rejuvenating soak. If you can drag yourself away, the beautiful waterfalls of Hraunfossar and Barnafoss are close by, too.
Finally, it's back to your hotel for the night.
Enjoy a hearty breakfast before you set off on a busy day exploring Iceland's famous Golden Circle via the beautiful Hvalfjörður (Whale Fjords) - a quiet and tranquil collection of Icelandic fjords. After leaving the fjord, your first stop will be Þingvellir National Park - a place of both huge historical and geological importance and the only UNESCO World Heritage Site on the Icelandic mainland. It was here that Iceland's first parliament was founded back in 930 AD, plus it's one of the few places in the world where the Mid-Atlantic Ridge comes above water and you can actually see the edges of both the North American and Eurasian tectonic plates. A good pub quiz fact if ever we heard one.
Continue your drive through farmland, to reach the world-famous geothermal area of Geysir - the place that first gave the natural phenomenon of geysers their name. Don't miss Strokkur, one of the country's most active geysers, erupting every six to ten minutes, spouting up to 30 metres in the air. From here, make your way to the Gullfoss waterfall - a masterclass in the unparalleled power of nature. Hands down one of the most amazing waterfalls in Iceland, Gullfoss (Golden Waterfall) is a truly exhilarating sight, made even the more magical if you spot a shimmering rainbow over the falls on a sunny day.
Time to turn it at your hotel for the night.
DAY 5
Exploring the Coast
Get up early and enjoy breakfast before you head out on a private Super Jeep tour through Þórsmörk Canyon. This is an adventure you won't forget, as your guide takes you on an all-terrain drive through the stunning mountain reserve named after Thor, the Thunder God. Our local guides know the area inside out and will share their stories with you along the way. There's even the chance to stop for short hikes to really take in the wild landscape, if you fancy it. It's time to get back in the driver's seat, as you continue your self-drive journey, past the feet of the majestic Eyjafjallajökull and Mýrdalsjökull glaciers. As you cruise along in your car, on one side you're faced with incredible waterfalls crashing from cliff tops and glacial tongues drifting down from the mountains, while on the other side you're met with stretches of otherworldly, black sand beaches. Make a stop at the black beach at Sólheimasandur to take in the epic plane wreck of a United States Navy DC plane, which came down in 1973 after running out of fuel. This rusting shell of an aircraft (which fortunately claimed no casualties) looks strangely beautiful against the stark Icelandic backdrop - no surprise it's a popular spot for photographers and tourists.
Hop back in your car to continue east across the Mydalssandur black-sand desert and through the Eldhraun lava field to reach your hotel for the night.
DAY 6
Jökulsárlón - Skaftafell
Fill up on a big breakfast, as you have a busy day ahead of you. Prepare yourself for some of the most epic scenery you have ever seen in your life, as you explore the mighty Vatnajökull, the largest glacier in Europe. Covering 8% of Iceland's landmass, it's hard to get your head around the sheer scale of Vatnajökull - it's vast and mesmerising. At Jökulsárlón glacial lagoon, you'll be met with perfectly still, blue waters dotted with icebergs and glaciers, with playful seals navigating their way between them.
Here you'll get kitted out in waterproof life suits then board a speedy Zodiac inflatable boat, which will take you out across the lagoon and close to the glacier. It's an eerily peaceful spot where, if you're lucky, you'll get to see and hear huge chunks of ice break off the glacier and crash into the waters below. Keep an eye out for seals playing among the ice, too. It's a fantastic experience and one you won't forget.
The adventures just keep coming, as you travel to Skaftafell National Park and set off on a once-in-a-lifetime glacier hike around Svínafellsjökull and Skaftafell glacier. The expert glacier guide will safely help you navigate the terrain so you can confidently immerse yourself in your majestic surroundings.
Once you've removed those crampons from your hiking boots it's back on the road through the Kirkjubærklaustur region, where waterfalls and ancient, moss-covered lava flows greet you. If you have the energy, stop at the Fjardrarglufur canyon - a dramatic sight well worth the short walk from the road.
After a day packed with adventure, it's time to head back to the hotel and a long soak in a hot shower.
As your Icelandic adventure is drawing to a close, today you'll be heading back to Reykjavik for the night - but there's plenty to see and do along the way. In the morning, soak up more of Iceland's natural beauty with a visit to the spectacular Seljalandsfoss and Skógafoss waterfalls, before a quick trip to Reynisfjara's black-sand beach and the Dyrhólaey Arch.
Next, we've organised an exhilarating Snowmobile experience on top of Eyjafjallajökull glacier. The tour takes between two and three hours and it's the perfect way to experience the wilderness of the glacier, as well as some sensational views over South Iceland.
It's back in the car for the final leg of your drive to Keflavík, taking in the savage coast and lunar landscapes created by numerous volcanic eruptions. Once you arrive at your hotel it's time to check-in and relax.
Sadly, the adventure is over and it's time to head home. Depending on the time of your flight, you will hopefully have a bit of time to explore Reykjavik city - Europe's smallest capital city - before you leave. Reykjavik is a charming place, packed with character. If you do have the chance to explore, stroll around, just taking in the friendly vibe before getting a final taste of Icelandic culture with a visit to the Laugardalslaug swimming pool, for a soak in one of its many hot tubs.
Drive to Keflavík International Airport, where you can drop off your hire car and check in for your short flight home.
A Rough Idea of Price
Dependent on season, accommodation and activities
The estimated cost for this trip starts from £2,930 to £4,210 per person. The final cost of the trip depends on the way we tailor it especially for you. The final cost varies according to several factors, which include the level of service, length of trip and advance booking time. The exact price will be provided on your personalised quote. The average starting price for this trip is £3,370 per person.
A few of the benefits of travelling with us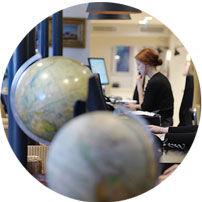 Get in touch
Our experts have the inside track on the destinations they sell and will tailor-make a holiday to your unique requirements.
Contact one of our Iceland specialists