Itinerary Highlights
Head to the water for an afternoon whale watching off the coast of Húsavík
Take in the beauty of the Icelandic countryside on horseback
Explore a frozen wonderland as you hike across Svínafellsjökull glacier
Contact one of our Iceland specialists + 44 (0) 20 3958 6120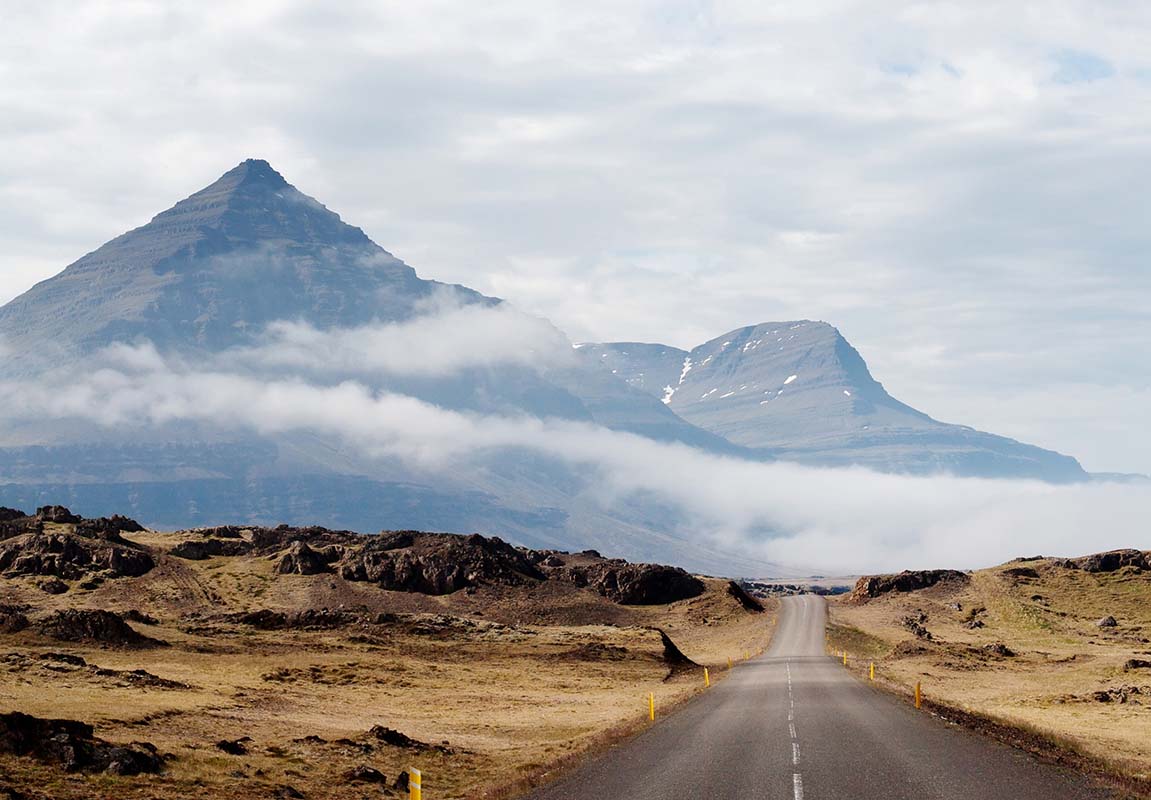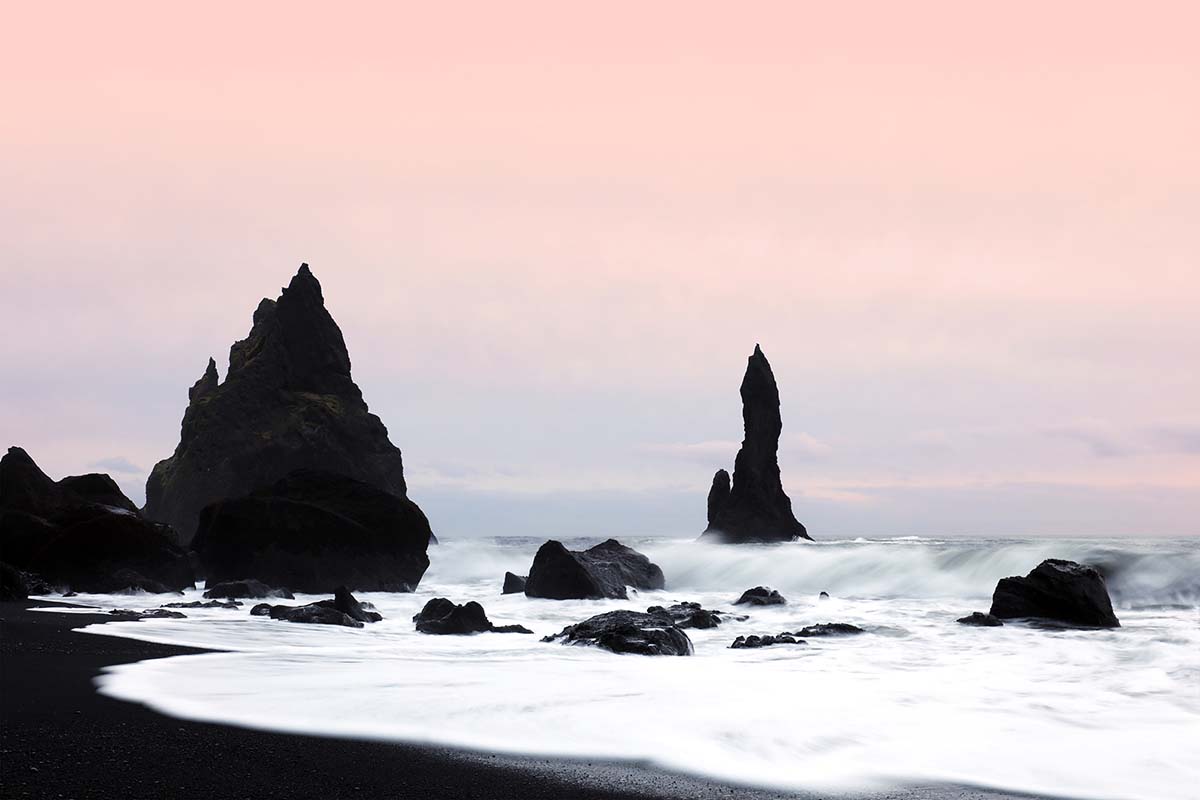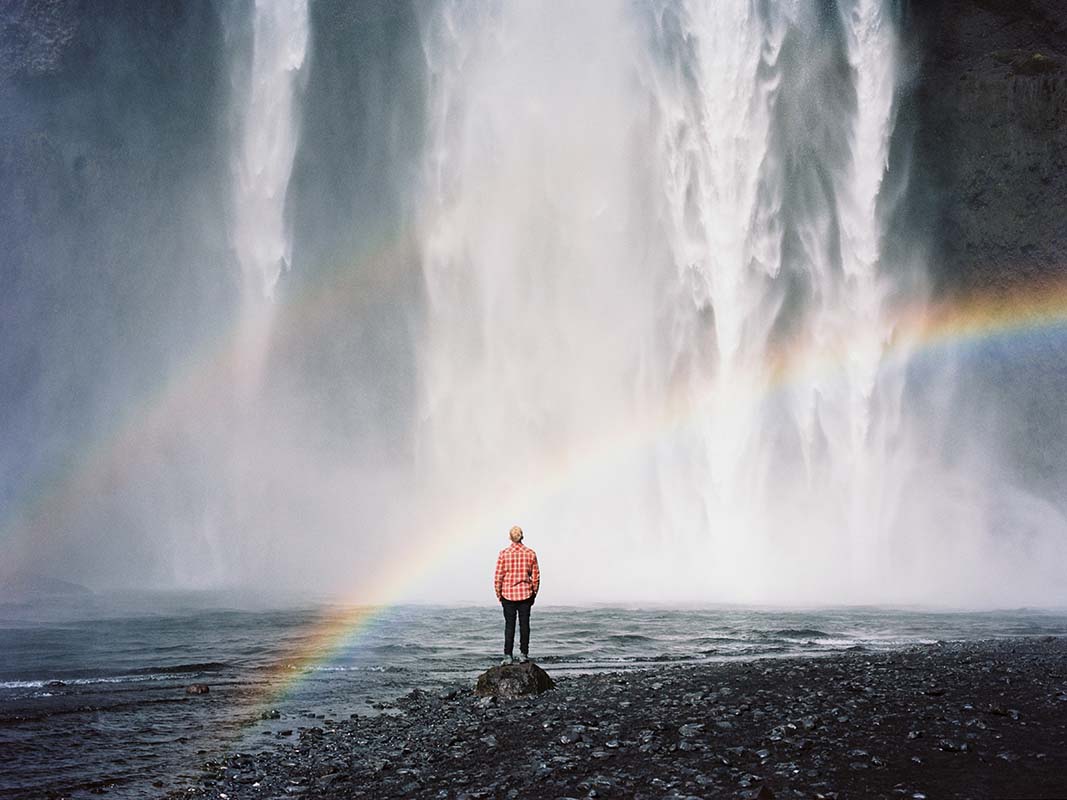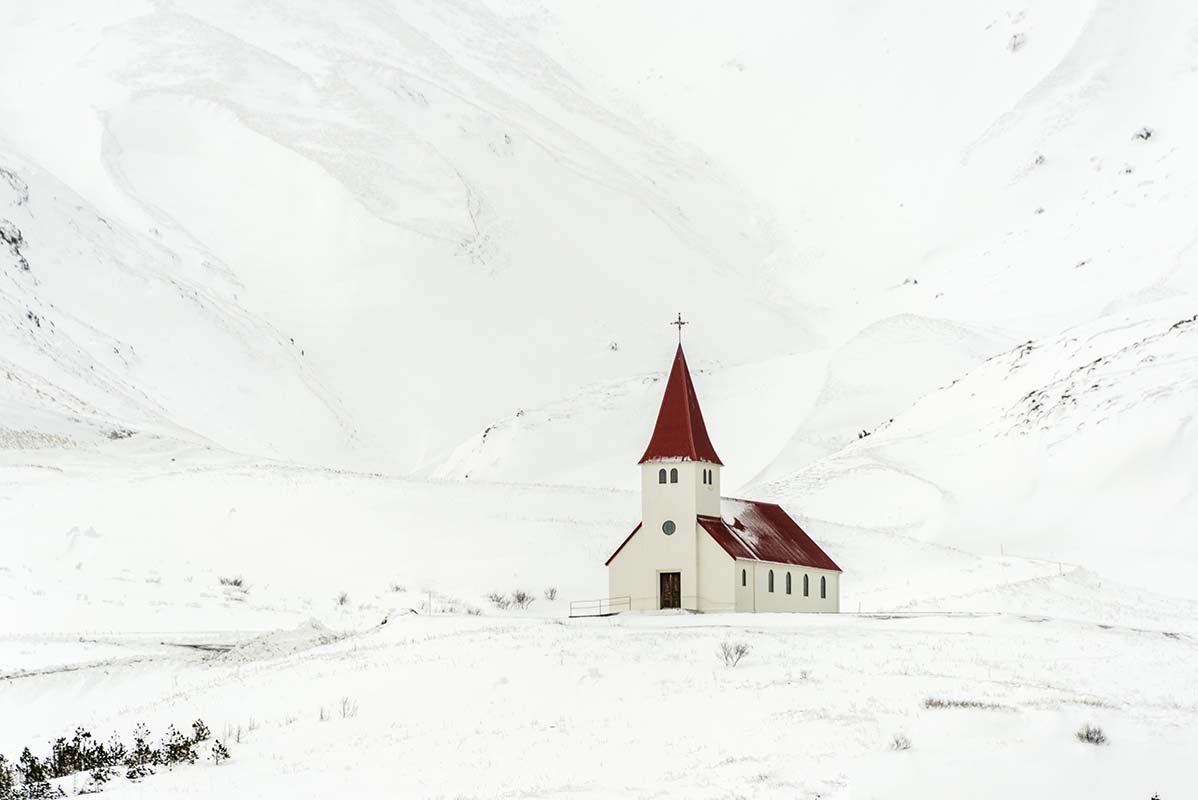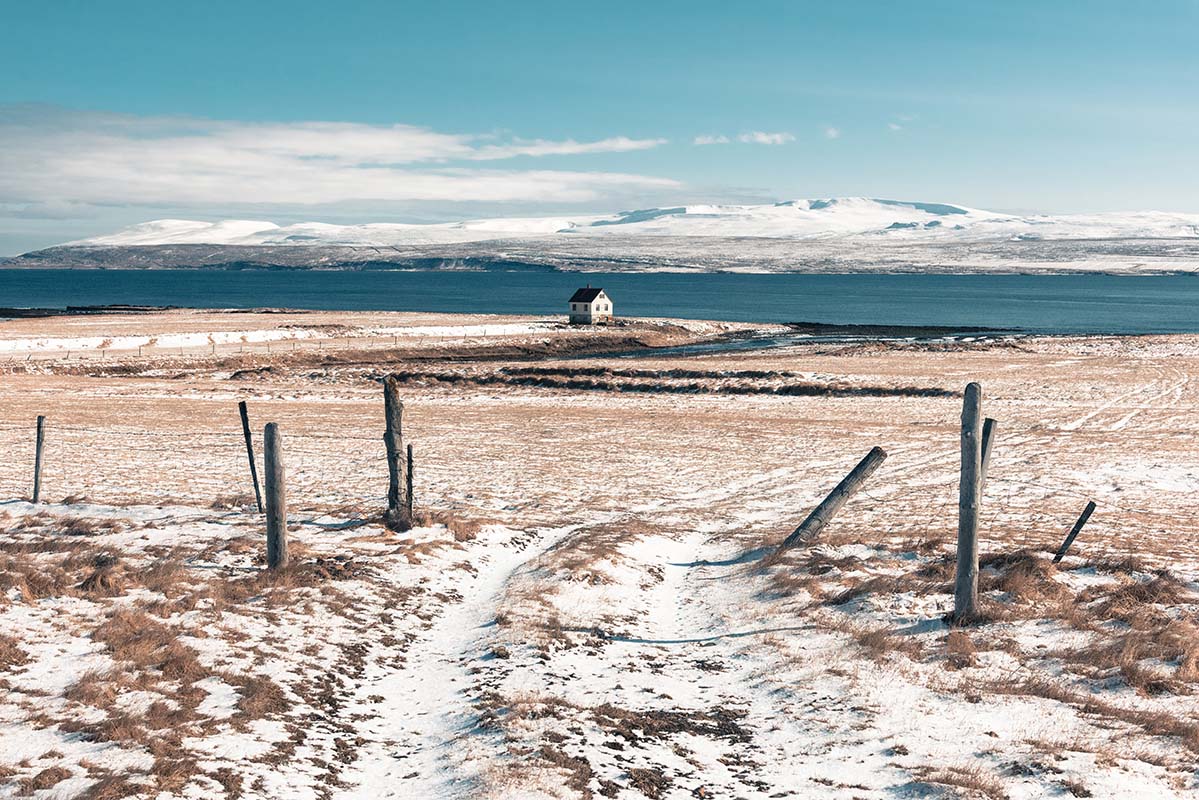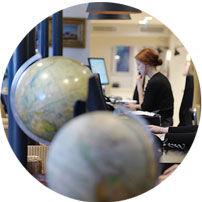 Natural wonder after natural wonder, Iceland is a country of unmatchable beauty and charm. This ten-day road trip takes you on a comprehensive tour around some of the country's most breath-taking sights, including awe-inspiring glaciers, wild coastline, bubbling geysers and looming volcanoes. A real once-in-a-lifetime adventure you'll remember forever.
Begin in Reykjavik and spend your first afternoon whale watching or relaxing in the iconic Blue Lagoon. Then head for the famed Golden Circle and take a buggy tour around the rugged landscapes of Esja mountain. Take in some of the other spectacular sites on this route, including Geysir and Gullfoss Waterfall. Continue onwards to Vik, Iceland's southernmost village, and discover the lava fields around Hekla volcano and the landscapes of Fjallabak Nature Reserve.
Explore Iceland's famous fjords and stop off at the Mineral Collection Museum, before swapping your car for a traditional oak boat and sailing around Skjalfandi Bay spotting whales and dolphins. Round off your road trip on the Snæfellsnes coast, taking a sushi tour and sampling the freshest seafood.
Route
Everything is 100% tailored to you
Board your flight from the UK to Reykjavík International Airport, which takes just over three hours. Once you arrive pick up your hire car, which will be waiting for you, then drive into Reykjavík city to begin your 10-day Iceland road trip. After checking in at your city-centre hotel, the rest of the day is yours to spend at your leisure. Whether you opt for an afternoon whale watching, relaxing in the Blue Lagoon or just soaking up Reykjavík's vibrant culture, our Concierge can help point you in the right direction.
There's so much to see and do today, so fill up with a hearty breakfast before you take the hire car out of the city and head to your organized one-hour buggy tour. Strap yourself into your two-seater buggy for a fun, adrenaline-filled ride over the rugged landscapes around the Esja mountain. Climb hills, splash through river beds and bump along dirt roads, immersing yourself in the Icelandic wilderness. Swap your buggy for your hire car and continue your road trip to the Golden Circle. On this 180-mile trip - Iceland's most popular sightseeing route, with good reason - you'll take in some of the most spectacular sights the south coast has to offer. Start at Þingvellir National Park, one of Iceland's most significant historical sites, where the country's first parliament was set up way back in 930 AD.
Continue your drive to Geysir, the original namesake of geysers, to check out Strokkur - one of the most active and impressive in the area, spouting boiling water up to 90ft every six-10 minutes. From here, visit Gullfoss Waterfall, or 'the Golden Waterfall', where thousands of tons of icy water from the HvÍta river cascade down a dramatic canyon.
Carry on your self-drive journey towards Vík, the southernmost village in Iceland, past the ice-covered volcanoes of Eyjafjallajökull and Mýrdalsjökull, not forgetting to make pit-stops at the stunning Seljalandsfoss and Skógafoss waterfalls and stretching your legs on a stroll along the tranquil black sandy beach and barren cliffs of the south coast. In summer, and as an alternative, you could instead hire a 4x4 to discover the ever-changing landscapes of the Fjallabak Nature Reserve, the lava fields around the Hekla volcano, the impressive Eldgjá canyon and the colourful mountains of Landmannalaugar , where you can even bathe in a natural hot spring if you fancy it.
After all of this fun, it's straight to your hotel for the evening, to freshen up and refuel, before a good night's sleep.
DAY 3
Outdoor Adventures in Skaftafell National Park
Your fly-drive adventure continues as you head eastwards to the Skaftafell National Park. Don your walking boots and head out on one of the many hikes around the park. Combining the unbeatable fresh Icelandic air, with incredible views, follow the path that leads you to the elegant Svartifoss waterfall. Carry on east to discover Jökulsárlón's glacial lagoon - a place that needs to be seen to be believed. Here, still blue waters, punctuated by sparkling icebergs and the bobbing heads of curious seals, stretch out before you in an epic scene that will stop you in your tracks.
In the afternoon you'll be met by our expert glacier guide, who will lead you on a magical hike across Svínafellsjökull glacier - a true frozen wonderland, or you could hire a 4x4 to discover Laki and its amazing lunar landscape, sculpted during a huge volcanic eruption.
Then it's time to check into your hotel for the night and put your feet up.
DAY 4
Exploring the Fjords
Take to the comfort of your hire car for another day soaking up all the natural wonders Iceland has to offer. From one picturesque fjord to the next, discover the wild landscapes shaped by glaciers from the last ice-age, the playful seals at Lónsvík, the swans at Álftafjördur (if it's the right season) and the charming harbor of Djúpivogur. Make a stop at Petra's Stone and Mineral Collection Museum, a dazzling collection built up by Stödvarfjördur resident Petra Maria since she was a little girl. Although sadly no longer with us, Petra's collection lives on in this endearing and unusual museum, housed in her family home. It's a museum built from a real love of her surroundings and, we think, unlike anywhere you've ever been before.
DAY 5
Scenic Soaks in the North
After a good breakfast to set you up for the day, it's time to continue your self-drive adventure. Drive through the desert-like landscapes of the northeast highlands, before paying a visit to the Dettifoss waterfall - reputed to be the most powerful waterfall in Europe. A word of warning - if you're approaching from the west side of the riverbank prepare to get covered in the spray form the waterfall. Ponchos at the ready. Next stop is Mývatn, a volcanic lake that's a haven for birdlife as well as being home to bubbling mud pools and geothermal caves.
Take the opportunity to recharge at the Mývatn Nature Baths. Chill out in the man-made lagoon, soaking up the rejuvenating benefits of the mineral and alkaline-rich waters, before a quick turn in the steam baths, all while taking in the incredible view.
Fully relaxed, it's just a short drive until you reach your hotel for the night. In summer During summer, you could add an extra day or two onto your trip and hire a 4x4 to explore the regions of Snæfell, Kverkfjöll and Askja volcanoes - the heart of the volcanic highlands.
This morning you've got time to discover the volcanic surroundings of Lake Mývatn - think pseudocraters, explosion craters, recent lava flows and cauldrons of boiling mud. In other words, a whole new world. Continue your drive west, towards the Skagafjördur fjord, stopping at the Godafoss - an immense waterfall that certainly lives up to its name 'Waterfall of the Gods'. Park up and explore the city of Akureyri - the 'Turf Homes', a row of houses dating from 1865 with turf covering the roofs, showing how Icelanders lived in times gone by, are well worth a visit. In summer you can also go beyond the Aldeyjarfoss waterfall to explore the highlands north of the Hofsjökull glacier and bathe in the Laugafell natural hot spring.
This afternoon, meet your guide at Húsavík, 'the whale watching capital of Iceland', for a wildlife adventure like no other. For three hours, on board a traditional Icelandic oak boat, you'll sail around Skjalfandi Bay observing whales, dolphins and sea birds in their natural habitat. The professional crew know exactly how to interact with the whales safely and responsibly, so all you have to do is sit back and take it all in - oh, and enjoy the scrumptious on-board hot cocoa and cinnamon buns.
DAY 7
Delightful Detours to Snæfellsnes
A good breakfast is in order today, before you hit the road on a long drive towards the Snæfellsnes peninsula - a highlight on your Iceland road trip. Along the way, there's the chance for you to make a detour to the Vatnsnes peninsula coast to enjoy the peaceful shoreline and seal colonies, if you like. Take a break from driving and saddle-up to join a short riding tour around the Skagafjörður area. Don't worry if you've never ridden before, this is for all levels of experience from first-timer to pro, and the expert guide will be by your side as you explore the beautiful landscape on horseback.
Time to check into your hotel and relax for the evening.
DAY 8
Sushi and Sailing on the Snæfellsnes Coast
Your Iceland fly-drive adventure continues as you discover the wild coastline of the Snæfellsnes peninsula in your hire car. Cruise along under the ever-present Snæfellsjökull, a 700,000-year-old glacier-capped volcano that inspired Jules Verne's classic novel, Journey to the Centre of the Earth. There's birdlife in abundance. As you explore the coves and cliffs dotted along the shoreline keep an eye out for Black-legged Kittiwake Gulls and Artic Terns, who make this area their home. As this is all self-drive, it's up to you what you decide to do but we can make some stellar suggestions - whether that's walking around Djúpalónssandur, along Black Lava Pearl Beach, or exploring the lava fields of Budahraun. If it's nature you're after, head to the rocky outcrops of Arnarstapi and Hellnar cliffs, which teem with colonies of seagulls and guillemots.
In the afternoon, take a break from being behind the wheel as you set sail discovering the numerous islands scattered around Breiðafjörður, on our Viking Sushi Adventure Voyage. This tour offers the perfect chance to relax and take in the beauty of Iceland from the water. Mystical fjords, craggy coasts and a cacophony of birdlife greet you as you sail - if you're lucky, you might even spot the king of all Icelandic birds, the white-tailed eagle. To round off this unforgettable trip, you'll have the opportunity to sample some of the freshest seafood around, when scallops and sea urchins are pulled straight from the sea for you to enjoy. Now that's what we call sushi.
Once you've checked into your hotel, the evening is yours to spend as you like.
DAY 9
Countryside to City
It's your last full day in Iceland, and so it's time to head back to Reykjavík at your leisure. Hit the road and drive through the Reykholt valley, past Deildartunguhver, Europe's most powerful hot spring. On the way you can stop to take in the never-ending natural wonders that Iceland serves up, including the picture-perfect Hraunfossar and Barnafoss waterfalls and the lush, green surroundings of Hvalfjördur fjord. In summer you might have time to head up to the edge of the Snæfellsjökull glacier and gaze over the sandy shores of Snæfellsnes peninsula.
Once you arrive in Reykjavík and checked into your city-centre hotel, you have the evening all to yourself. Head out into the welcoming capital for a taste of Icelandic city life or chill out in your hotel room after a truly epic adventure.
And that's it - sadly your Iceland road trip has come to an end and it's time to head home after an unforgettable experience. Depending on the time of your flight, you might have time to drive to Reykjanes peninsula and join the 'Inside the Volcano' tour. Here you'll get to explore deep down inside the dormant Þrihnukagigur volcano - and be rewarded with some hearty traditional Icelandic meat soup to refuel afterwards.
Drive to Keflavík International Airport and drop off your trusty hire car, before taking the short flight home to the UK,­ landing late afternoon or early evening.
A Rough Idea of Price
Dependent on season, accommodation and activities
The estimated cost for this trip starts from £3,445 to £4,955 per person. The final cost of the trip depends on the way we tailor it especially for you. The final cost varies according to several factors, which include the level of service, length of trip and advance booking time. The exact price will be provided on your personalised quote. The average starting price for this trip is £3,960 per person.
A few of the benefits of travelling with us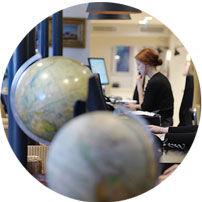 Get in touch
Our experts have the inside track on the destinations they sell and will tailor-make a holiday to your unique requirements.
Contact one of our Iceland specialists