Itinerary Highlights
Relax in the rejuvenating, geothermal waters of Blue Lagoon
Walk between continents at Þingvellir National Park
Explore the Eyjafjallajökull glacier and mesmerising surroundings on a snowmobile ride
Contact one of our Iceland specialists + 44 (0) 20 3958 6120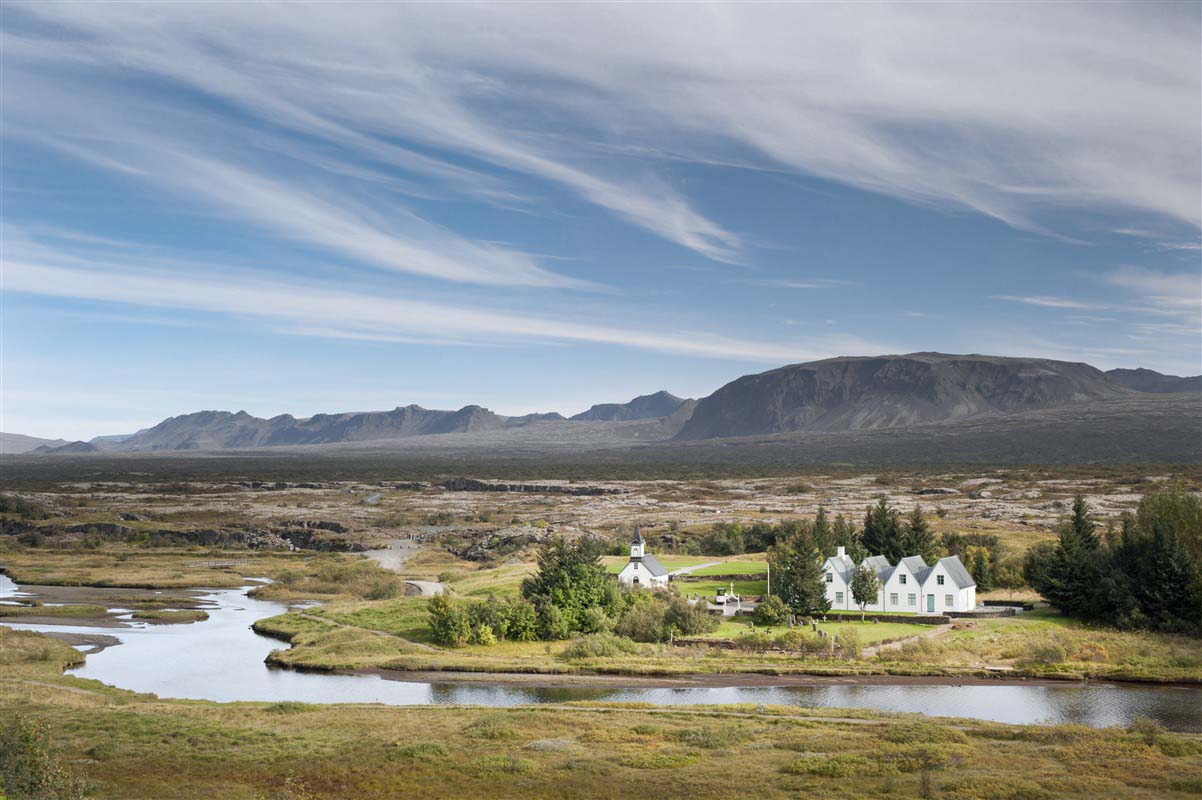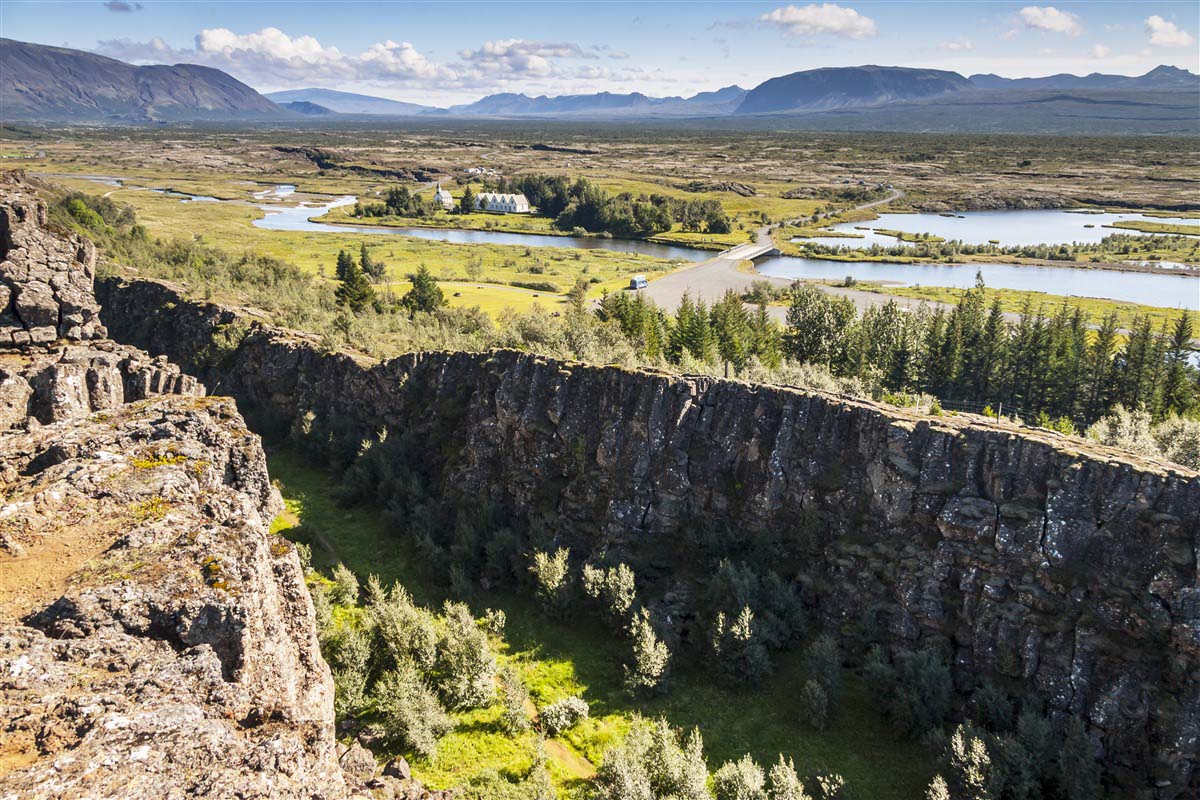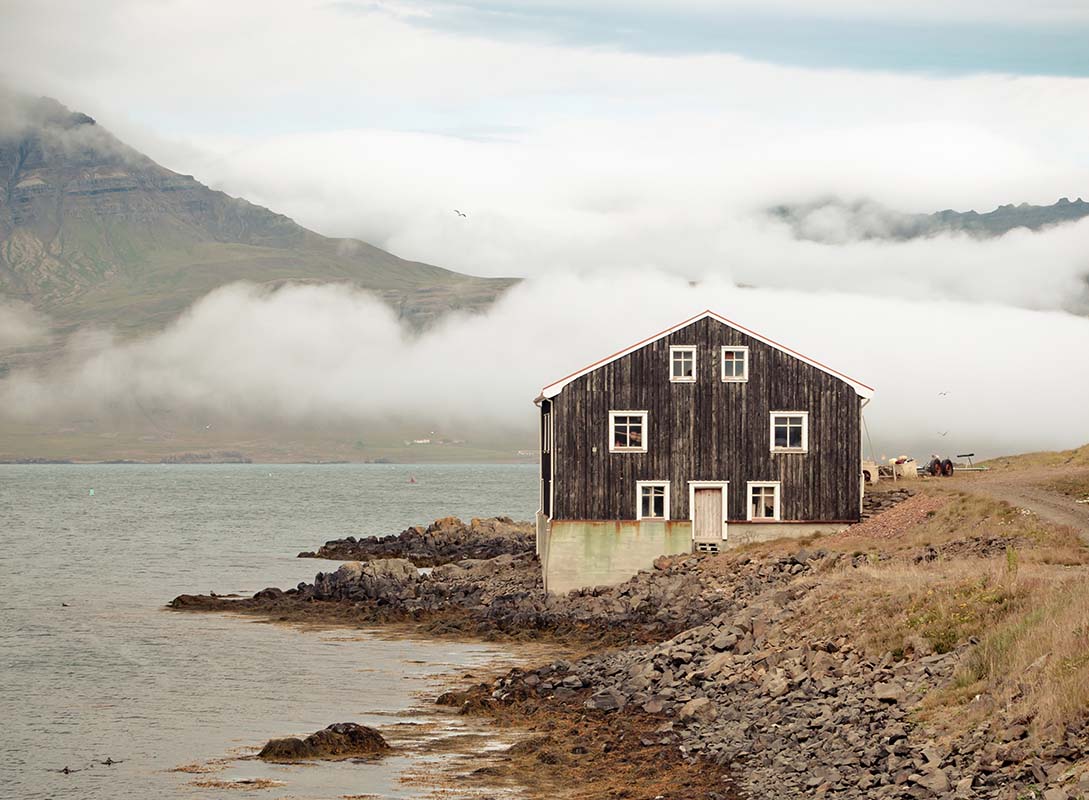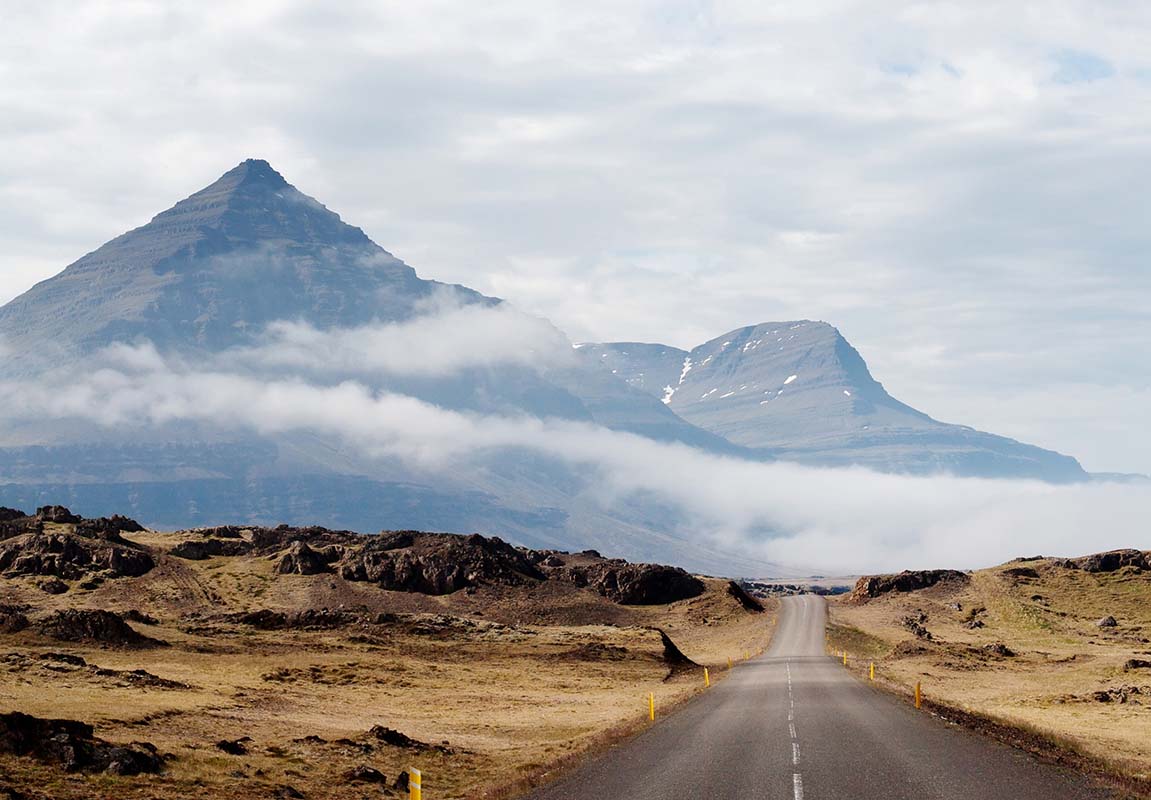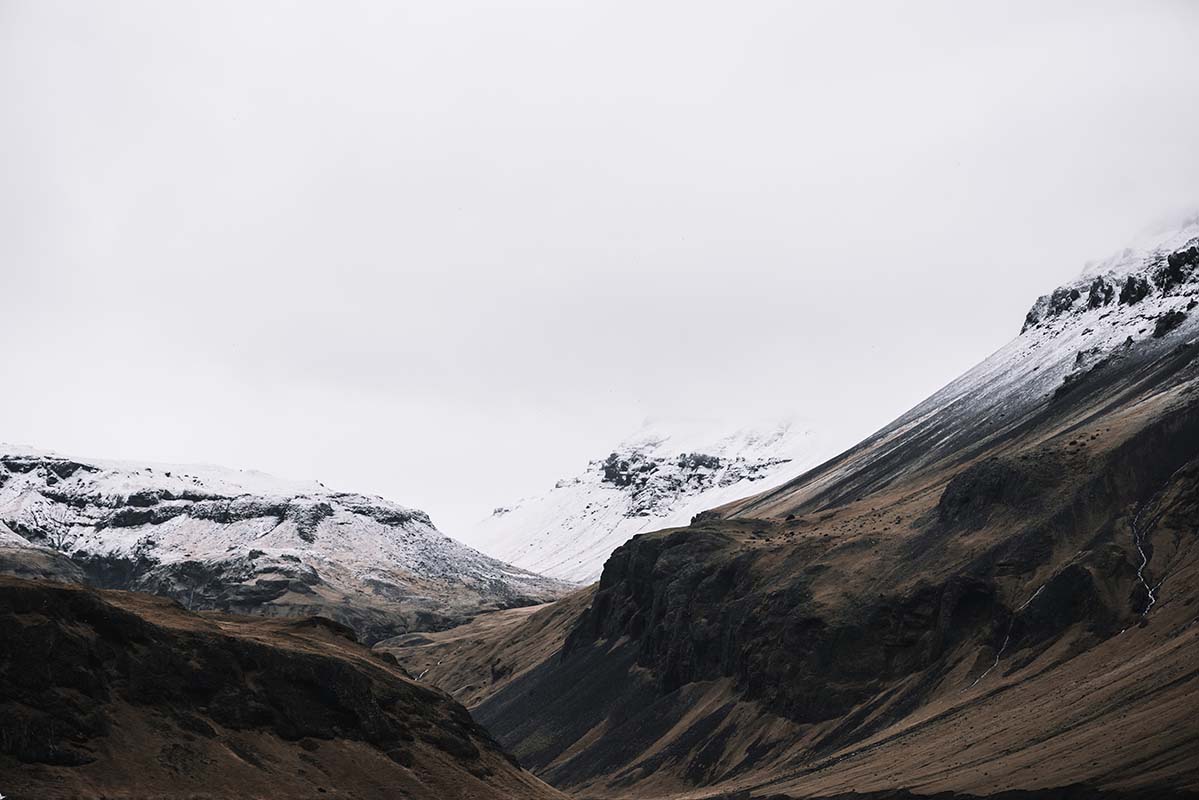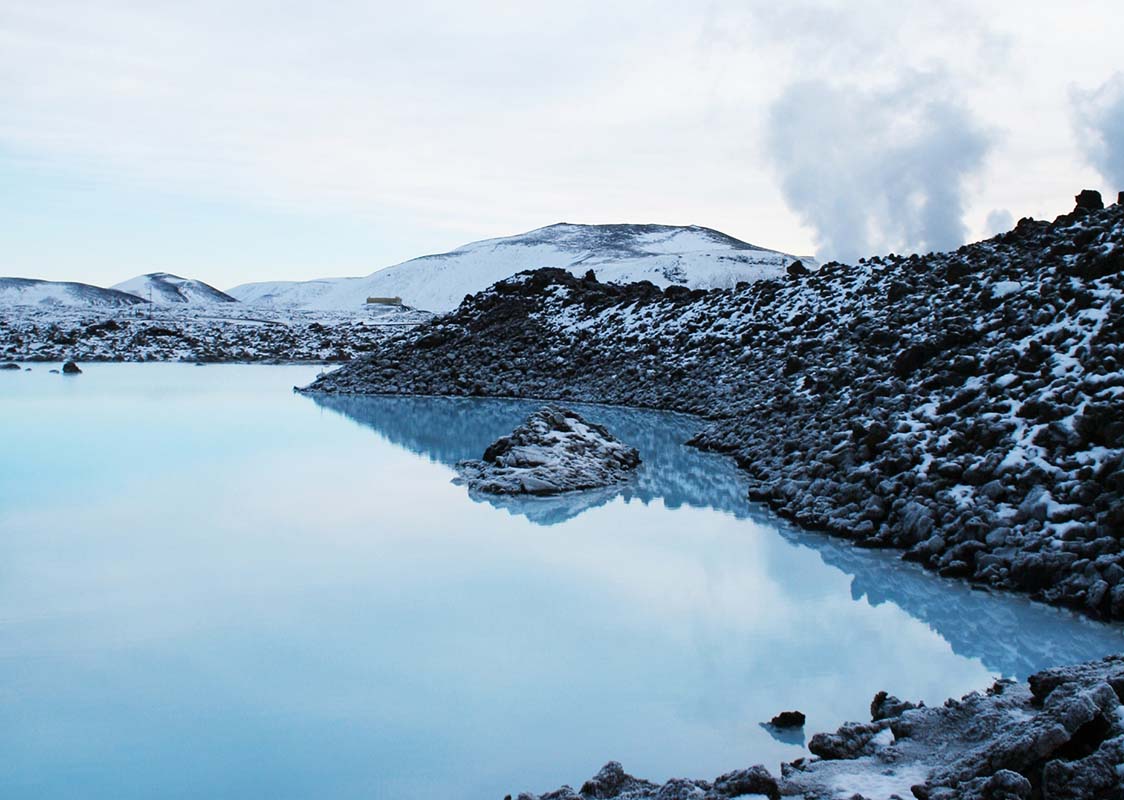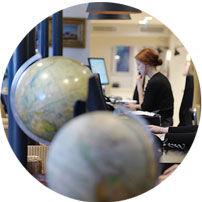 It's all about natural beauty on this four-day self-drive adventure around Iceland's South Coast. Start in Hveragerði, where rugged coasts and lunar landscapes await. Brush up on your geology knowledge on a tour of Reykjanes Geopark Volcano Garden, where dramatic landscapes of lava and black sand entwine round bubbling geothermal cauldrons of mud and steam and go gaga for geysers as you hit the Golden Circle. Stop at the 'Golden Waterfall' and witness the power of the glacial Hvítá river as it hurls itself into a bottomless canyon. Next up: a hit of adventure as you snowmobile across the Eyjafjallajökull glacier and explore Þórsmörk – a dramatic mountain reserve named after the Thunder God Thor – on an exhilarating private Jeep tour.
If you're in need of a bit of R&R before returning home, the natural Blue Lagoon and its salubrious geothermal sea water are sure to do the trick.
Route
Everything is 100% tailored to you
DAY 1
Road Tripping the Reykjanes Peninsula
It's an early start to catch your flight to Keflavík International Airport, on the outskirts of Reykjavik. As the flight takes just over three hours you'll land in the morning, with the whole day ahead of you, to start your Iceland South Coast self-drive experience. Collect your hire car, which will be ready and waiting for you, then hit the road for an exhilarating road trip adventure. For today's journey, you'll be heading to Hveragerði - affectionately referred to as the 'hot springs capital of the world.' As you wind along the glorious southern coastline of the Reykjanes Peninsula, you'll have the chance to soak up the diverse scenery. Rugged coasts and lunar landscapes, formed by numerous volcanic eruptions, will make you feel as though you've arrived in another world - as well as provide plenty of photo opportunities. Iceland's world-famous Geothermal activity is impossible to miss here, with the bubbling cauldrons of mud and steam at Krýsuvík and the iconic thermal turquoise waters of the Blue Lagoon.
At Grindavík, it's time to swap your hire car for something a little different, as we've organised a fun ATV (all-terrain vehicle) tour around Reykjanes Geopark volcano garden. Ride along lava and black sand, on this exciting mountain safari, all topped off with incredible views over the Blue Lagoon. The ATVs are automatic and easy to drive, so you'll soon get into the swing of it - in fact, we wouldn't be surprised if you got a little bit attached to your ATV by the end of the tour.
Round off your first day relaxing at your hotel for the night.
DAY 2
Glacial Rivers and Geysers at the Golden Circle
Today it's the big one - the day of your Golden Circle self-drive. We think having the opportunity to drive yourself around these impressive natural wonders is the best way to take it all in. You have the luxury to set your own pace, without the rush of having to hop back onto a tour bus before you've finished exploring. Make Þingvellir National Park your first stop. Surrounded by a beautiful mountain and volcanic ranges, this majestic landscape tells the story of its geological past, with tectonic faults, lava fields, the Skjaldbreidur volcano dome and Þingvallavatn, the largest body of fresh water in Iceland. It's also one of the few places in the world where you can walk between the continents, in the Mid-Atlantic Rift. Definitely worth capturing on camera for an impressive Insta-brag.
Next, head to Gullfoss and take in the thundering beauty of the 'Golden Waterfall', where the glacial river Hvítá hurtles into an impressive canyon carved out in lava layers. It's one of the most staggeringly beautiful and powerful waterfalls in the country and, as you stand listening to the roar of the water, it's impossible not to succumb to Iceland's charm.
Finally, make a stop at Geysir, the hpotspring hotspot that gives its name to the natural phenomenon of geysers. Don't miss Strokker, a very active geyser, which blasts a column of boiling water over 30 metres in the air every six to ten minutes.
After an action-packed day, it's time to head to your hotel for the night and a well-deserved evening to relax.
DAY 3
Snowmobiling the South Coast to Reykjavík
We've laid on a real treat for you this morning, so, after a hearty breakfast at your hotel, it's time to wrap up warm for an unforgettable Snowmobile tour to take in the wonder of Iceland's south coast from 'above'. This once-in-a-lifetime experience will see you explore the Eyjafjallajökull glacier by snowmobile - it's a real 'pinch me' moment as you whizz through the snowy landscape, looking out across some of the most dazzling views Iceland has to offer. Armed with your road map, hop back into your hire car to continue your South Coast road trip and head towards Vík, the southernmost village in Iceland, before driving south past the Eyjafjallajökull and Mýrdalsjökull ice-covered volcanoes. Stop to explore the picturesque Seljalandsfoss and Skógafoss waterfalls, the tranquil black sandy beaches at Reynisfjara and the ruggedly beautiful cliffs of the south coast, at Dýrhólaey, along the way, before swapping your hire car for another mode of transport.
Discover Þórsmörk, the dramatic mountain reserve named after Thor, the Thunder God, in the best way possible - on a private Super Jeep tour. Our expert guide will take you on a drive through the unique landscape, sharing tales along the way. There's even the option to stop for a short hike en-route to get some fresh Icelandic air.
Once you're back in the driving seat of your own hire car, it's time for the final leg of your self-drive back to Reykjavík by late-afternoon.
After you've checked into your city-centre hotel, the choice is yours whether you want to have room service and an early night, or head out into bustling Reykjavík for your evening meal. Our Concierge can suggest and book a fantastic local restaurant
DAY 4
Say Goodbye with a Spa Soak
It's your final day in Iceland, but we have something special planned before you fly home. Blue Lagoon is a unique spa, set in the middle of a giant lava field. The famous milky-blue water is mineral-rich, geothermal sea water, coloured by the silica, mineral salts and algae. Take a soak in these warm waters - praised for their revitalising properties - before enjoying a complimentary silica mud mask and drink.
Suitably relaxed, it's time to drop your hire car off at Keflavík airport before boarding your late-afternoon flight home. Arrive back in London in time for dinner.
A Rough Idea of Price
Dependent on season, accommodation and activities
The estimated cost for this trip starts from £2,210 to £3,175 per person. The final cost of the trip depends on the way we tailor it especially for you. The final cost varies according to several factors, which include the level of service, length of trip and advance booking time. The exact price will be provided on your personalised quote. The average starting price for this trip is £2,540 per person.
A few of the benefits of travelling with us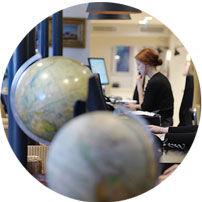 Get in touch
Our experts have the inside track on the destinations they sell and will tailor-make a holiday to your unique requirements.
Contact one of our Iceland specialists