Itinerary Highlights
Mush your own team of husky dogs through the Norwegian wilderness
Strap on your snowshoes for an unforgettable trek, complete with a spot of ice fishing
Hurtle down snowy banks in an adrenaline-fuelled snow raft ride
Contact one of our Norway specialists + 44 (0) 20 3958 6120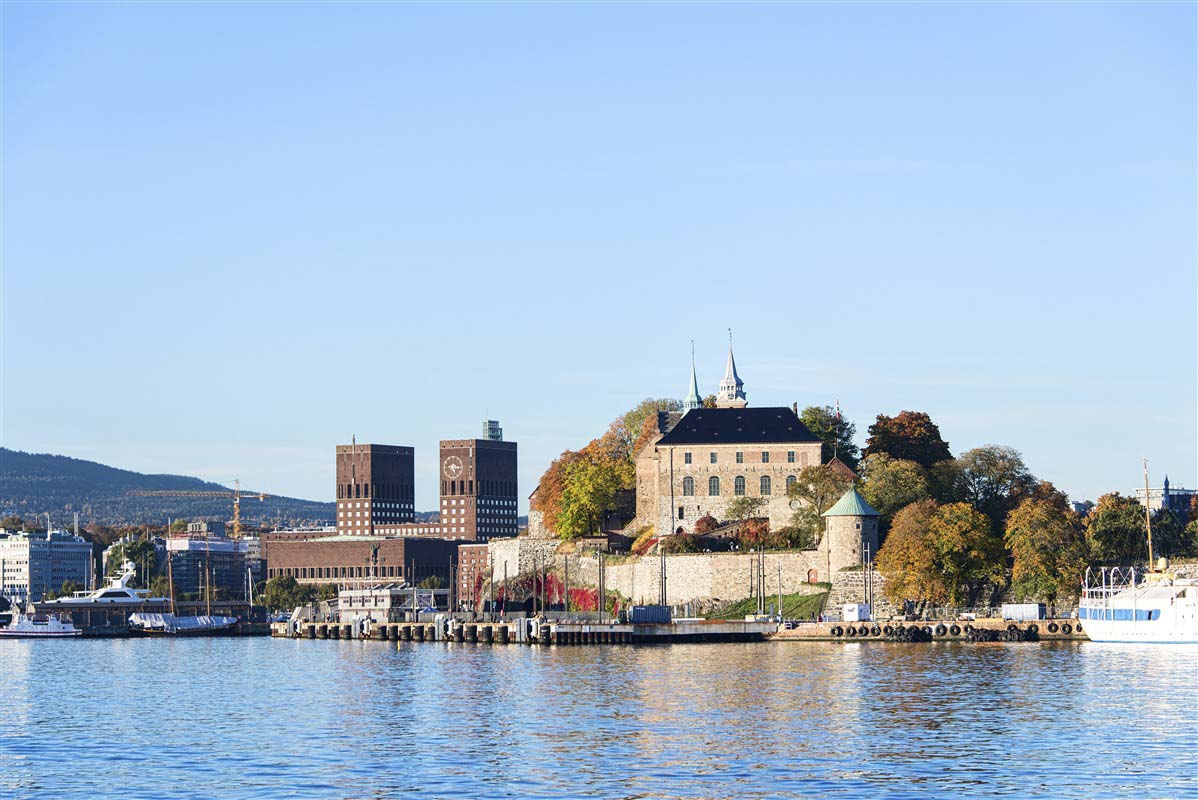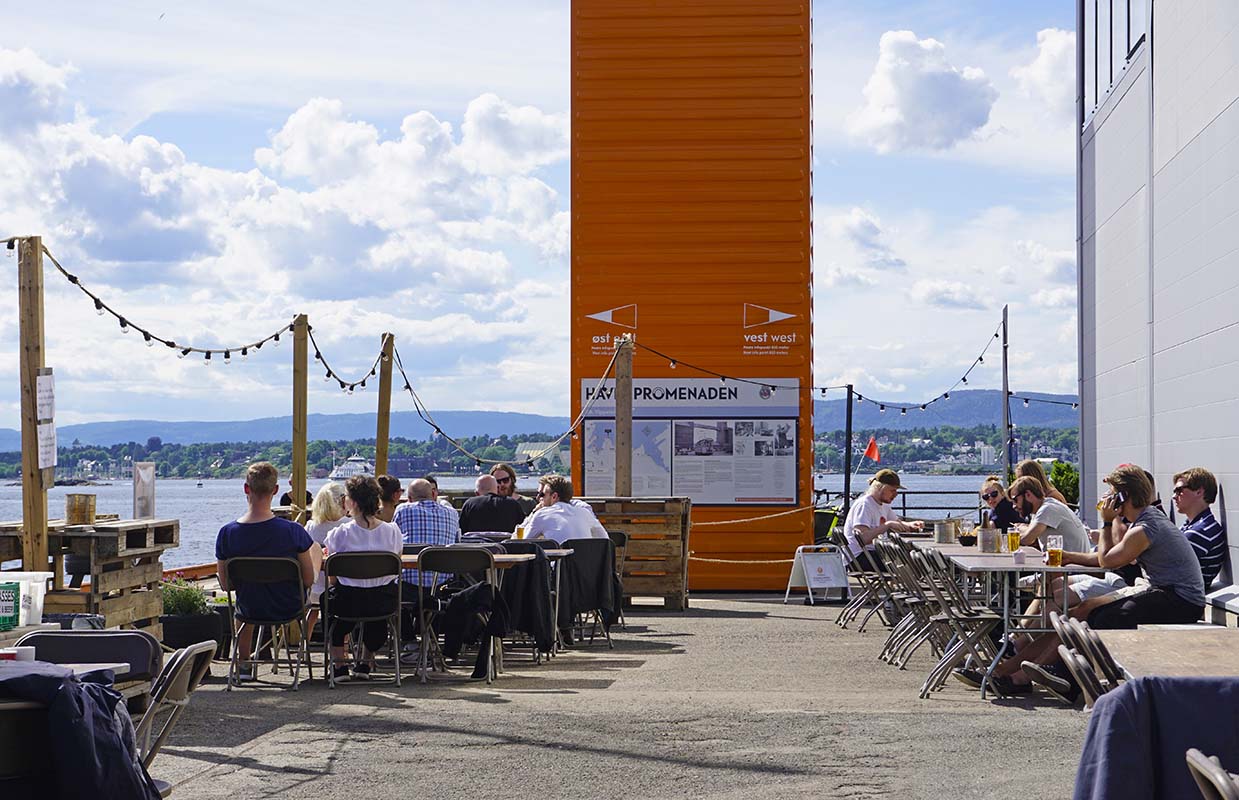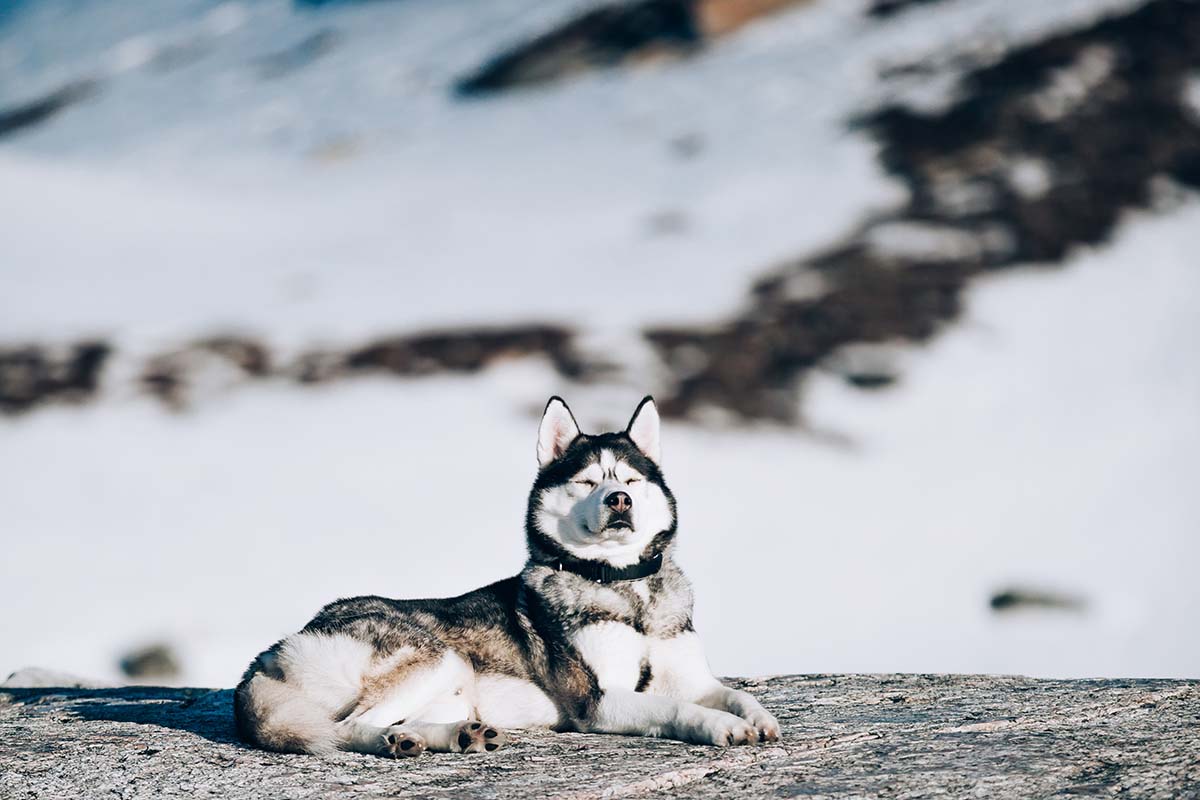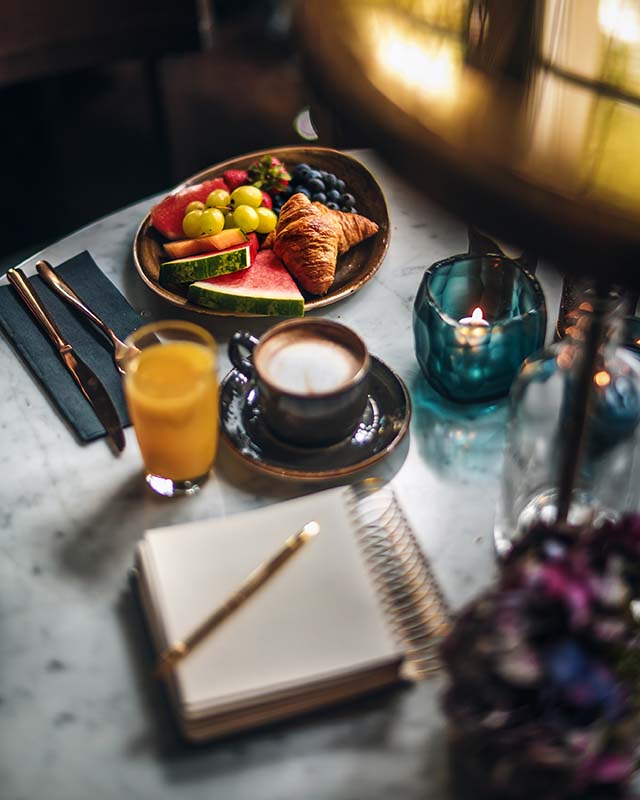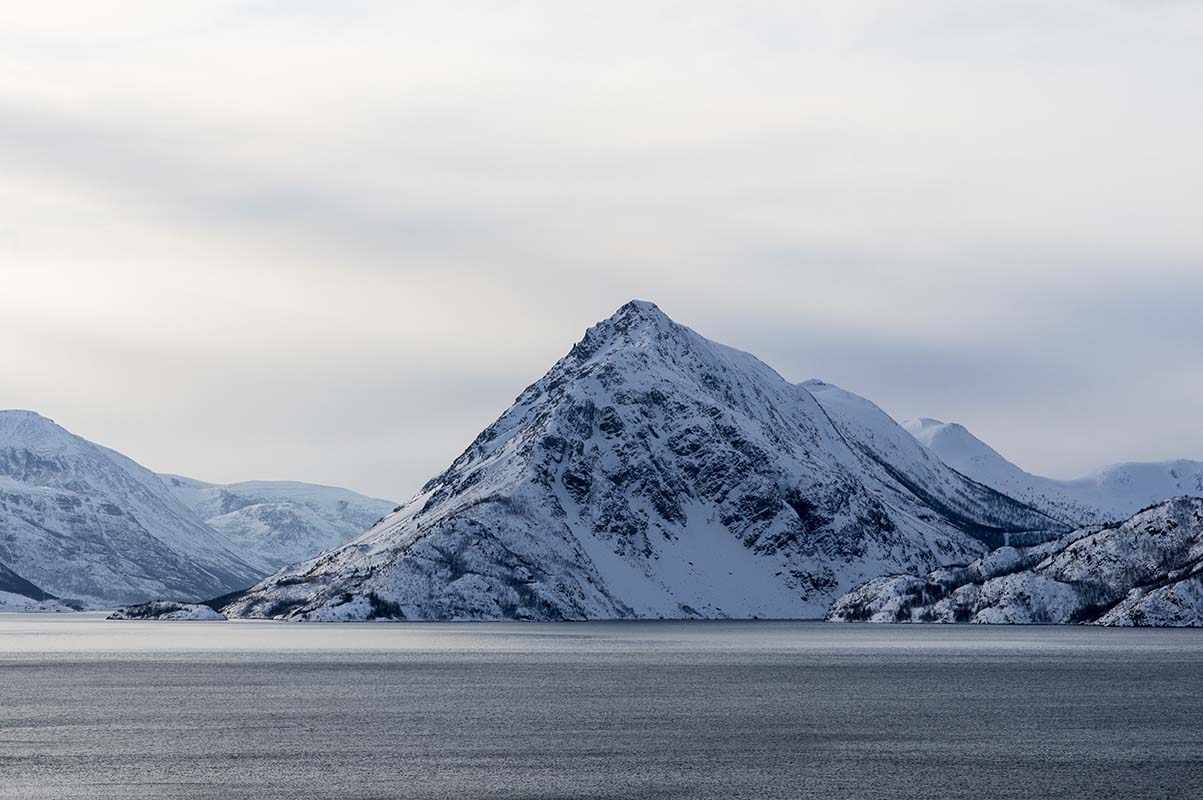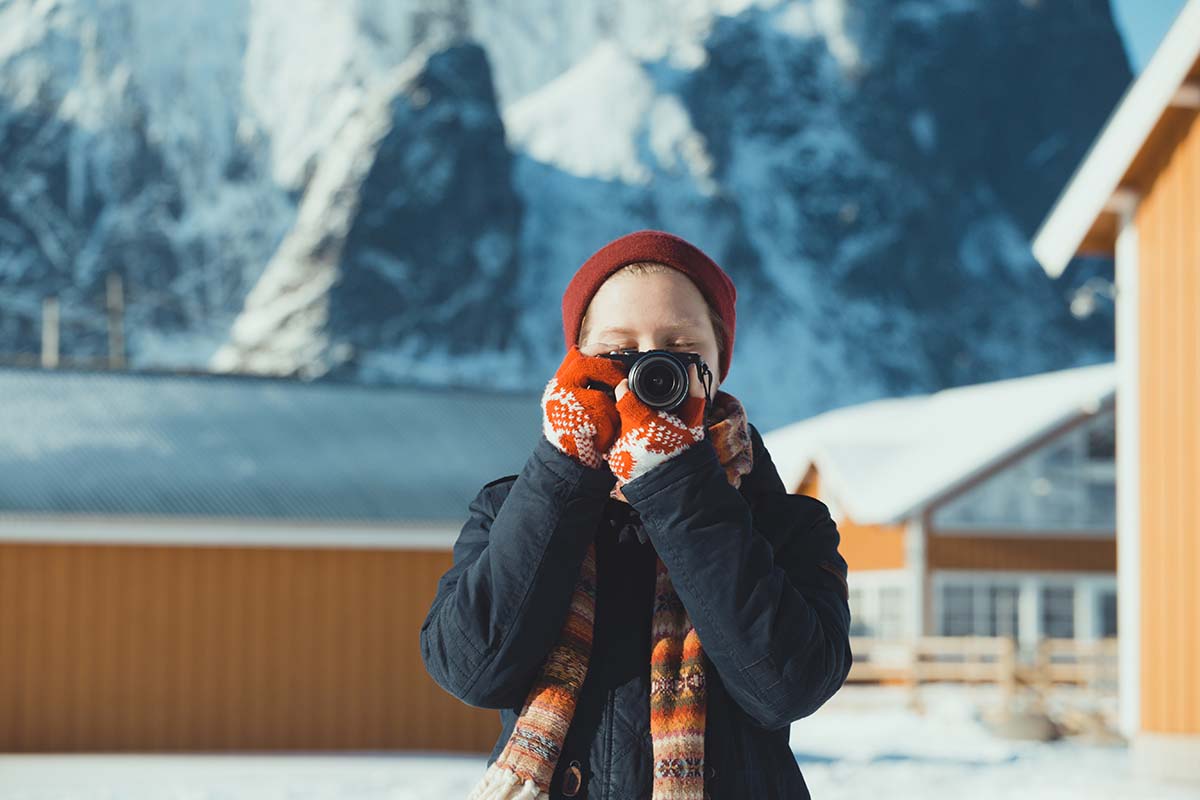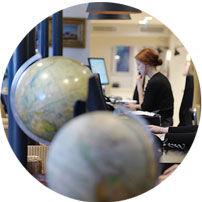 Norway is an adventurer's paradise - whatever your age. This action-packed, week-long family winter break to Norway has so much to capture the whole family's imagination. Dog sledding through a winter wonderland, ice fishing on a frozen lake and cooking up a wilderness lunch over an open fire - what more could you want?
Route
Everything is 100% tailored to you
Your family winter break to Norway begins with a flight to the capital, Oslo. The flight takes just over two hours, so enough time for you all to get excited about your family adventure, without the kids getting fed up. Once you've landed, catch the shuttle train to Oslo city centre - it runs every 10 minutes and will have you there in just 20 minutes. Make your way from the train station to your hotel in downtown Oslo. Depending on your flight time, you should have a bit of time to explore the city. We've included a family Oslo Pass for the duration of your stay, which gives you free entry to 30 museums and attractions, free travel on public transport, free entry to the outdoor swimming pools and lots more - perfect for keeping the whole family entertained.
Our Concierge can recommend a fantastic, family-friendly restaurant in the city for your evening meal. Then it's time to get a good night's sleep - you have a busy day in store tomorrow.
In the morning, fill up with breakfast and pop on your comfiest trainers, as we've laid on a fun walking tour of the city. You'll be met at the hotel by one of our expert guides, who will take you on a three-hour sightseeing trip around beautiful Oslo. It's a great way to start your family winter break to Norway - get to know this bustling city, as well as check off some of Oslo's highlights, including the Royal Palace, Stortinget (the Norwegian parliament), the National Theatre, the city hall, Akershus Fortress and the harbour area of Aker Brygge, a beautiful neighbourhood lined with trendy restaurants, shops, galleries and dramatic modern architecture. If the kids have the energy, it's well worth catching the boat to Bygdøy (it only takes around 10-15 minutes), to enjoy a spot of lunch and a wander around the Viking Ship Museum.
Once you're back in Oslo, head to the famous Opera House for a behind-the-scenes tour. Your guide will take your backstage to show you the inner workings of Norway's national opera house, including the busy costume workshop and scene painting room. Budding stars among you will relish the chance to step out onto the Main Stage, as well as the opportunity to meet an off-duty opera singer or ballet dancer if you're lucky.
The evening is yours, whether you decide to venture out into Oslo again, or chill out at your hotel.
You're on the move today to start the second stage of your family winter break, so catch the shuttle train back to Oslo airport to collect your family's hire car, which will be waiting for you. Your journey will take three hours, as you drive north to the town of Heggenes, in the stunning mountainous region of Valdres. Check in to your boutique hotel where you'll be staying for the next four nights. It's famous for its delicious food, so ask the concierge to book you all a table at the cosy restaurant, where you can enjoy incredible Norwegian sharing platters or cook your own meat on the Ofyr outdoor grill.
DAY 4
Hold on to your Huskies
With the promise of an unforgettable day dog sledding in the wild, excitement levels are likely to be at an all-time high (for children and adults) but try and fit in breakfast as you've got a packed day ahead. First, you'll meet the expert team of mushers and the excitable huskies, before getting the low-down on those all-important mushing techniques. After loading the sleds, it's time to head out on your snowy adventure - the route will depend on the weather and snow conditions that day, but you can expect to cover around 15-25 miles of trail through the Jotunheimen National Park.
Working as a team with your dogs, you'll speed through the Norwegian wilderness on a journey of a lifetime. Half way through, it's time for a break as your guides set up a small day camp, complete with reindeer skins around a roaring open fire. While the dogs get a snack and take a nap in the snow, your guide will show you how to prepare a real wilderness lunch. If you've got a burning question about mushing and huskies, ask away.
Then it's a final 'mush!' as you make your way back with your trusty dogs. There really is no better way to experience Norway's natural wintery beauty up close than with Loke and the rest of the friendly husky pack. Just be prepared for lots of "Can we get a pet husky, please?" for the next few months.
The awesome, once-in-a-lifetime experiences just keep coming on this Norwegian family adventure, as you set off on another trip into the wild. With your guide, and a couple of friendly huskies, you'll explore Norway's beautiful mountainous landscape the traditional way - on snowshoes. Few things are more perfectly Norwegian than spending a day outdoors, enjoying nature and warming up with friends around an open fire. Once you're kitted out with your snowshoes, the hike will take you through deep forest and across frozen wetlands. You'll get to explore tracks and signs left by the inhabitants of the forest - if you're lucky you might capture a glimpse of them as well.
Carry on channeling your inner Bear Grylls with a spot of ice fishing. The team will set it up and provide you with all the proper equipment, for the best chance of landing a catch. Any fish caught will be prepared and cooked over the camp fire by your guide - but don't worry, they'll bring along something else to eat, just in case the fish don't bite.­
After you've eaten, it's time to make your way back to the hotel to relax - and argue over who landed the biggest catch of the day, of course.
DAY 6
High-Octane Snow Rafting
This is no ordinary river rating. Today you get to experience the exciting, but rather bonkers, winter activity of snow rafting. Substituting a river for a banked snow channel, this is a dream come true for adrenaline junkies. Snow rafting is a fantastically fun, action-packed activity for all the family - just be aware children will need to be over seven to get involved. The thrill you get jumping into the rafting boat and whizzing down the snowy Norwegian slopes is second to none and we guarantee you won't be able to wipe that grin off your face. After you've notched up a few exhilarating rides, cosy up in the tee-pee, in front of a warming fire, with a hot drink. Cheers to that.
With rosy cheeks all round, it's back to your hotel for your last supper in Norway as your family winter break comes to an end.
Despite the kids' protests, sadly it's time to head home - albeit with some amazing stories of your Norwegian adventure to impress friends at school and work. Get back in the hire car and make the three-hour drive back to Oslo airport. Drop off your rental car, before catching your two-and-a-half-hour flight home.
A Rough Idea of Price
Dependent on season, accommodation and activities
The estimated cost for this trip is £1,905 to £2,405 per person. The final cost of the trip depends on the way we tailor it especially for you. The final cost varies according to several factors, which include the level of service, length of trip and advance booking time. The exact price will be provided on your personalised quote. The average price for this trip is £2,005 per person.
A few of the benefits of travelling with us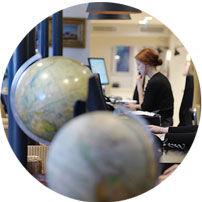 Get in touch
Our experts have the inside track on the destinations they sell and will tailor-make a holiday to your unique requirements.
Contact one of our Norway specialists