Itinerary Highlights
Game drive inside the crater of Ngorongoro's collapsed volcano.
Share Mahale Mountains with the world's largest known population of wild chimpanzees.
Snorkel amongst a kaleidoscope of colourful fish and coral off the shores of Zanzibar.
Contact one of our Tanzania specialists + 44 (0) 20 3958 6120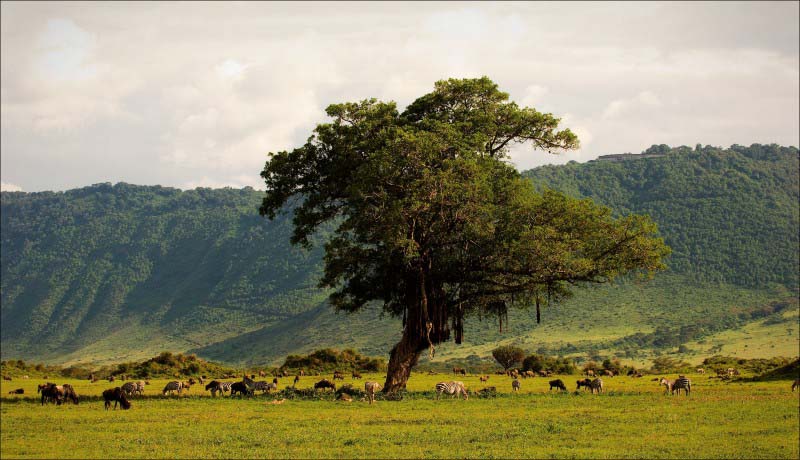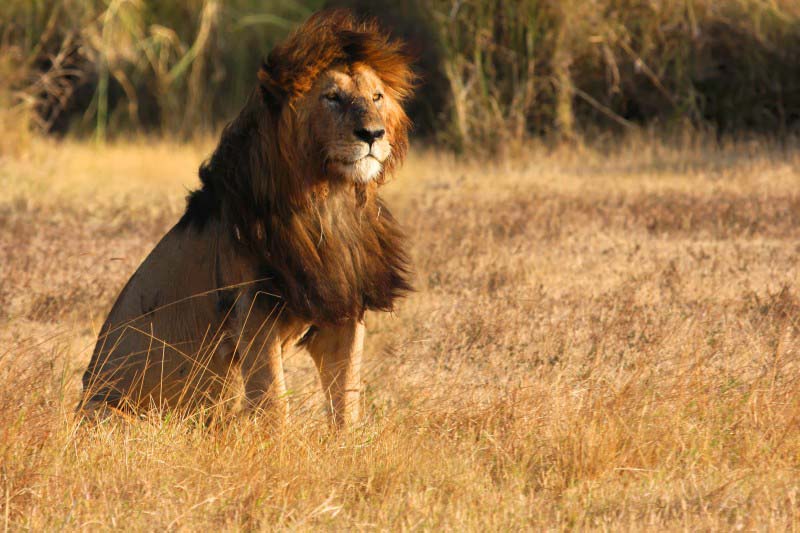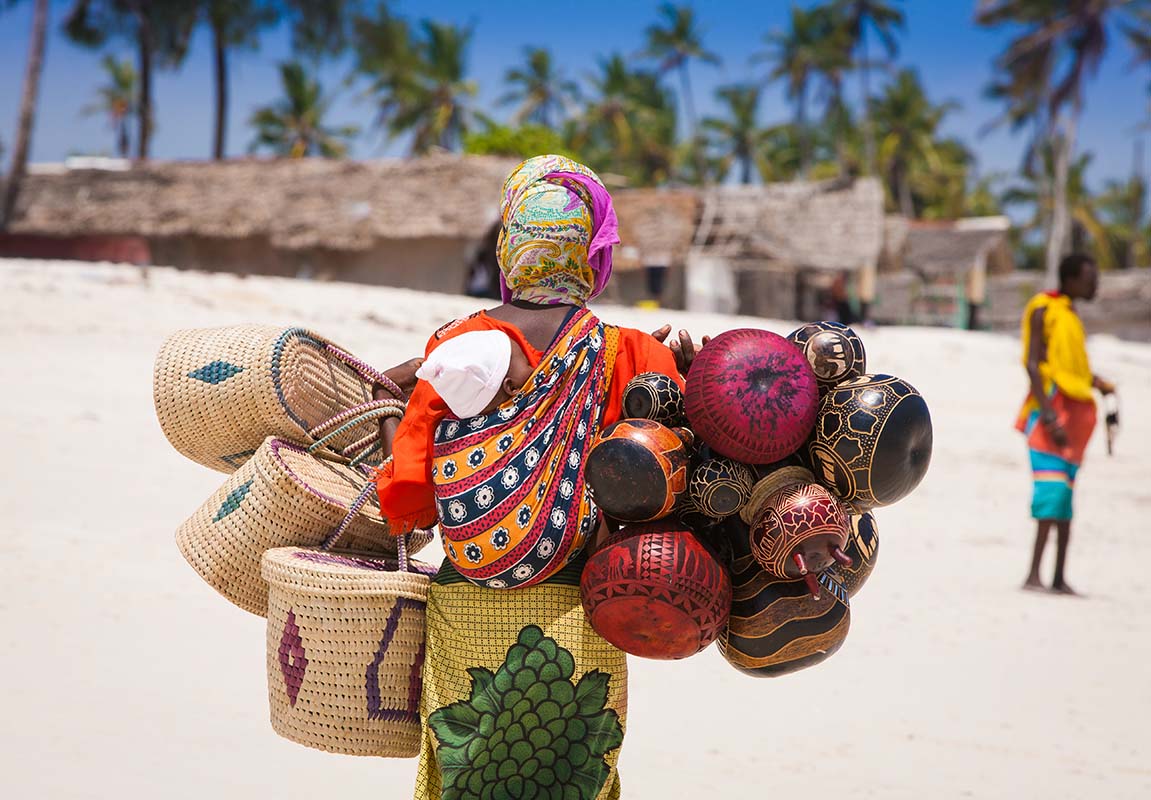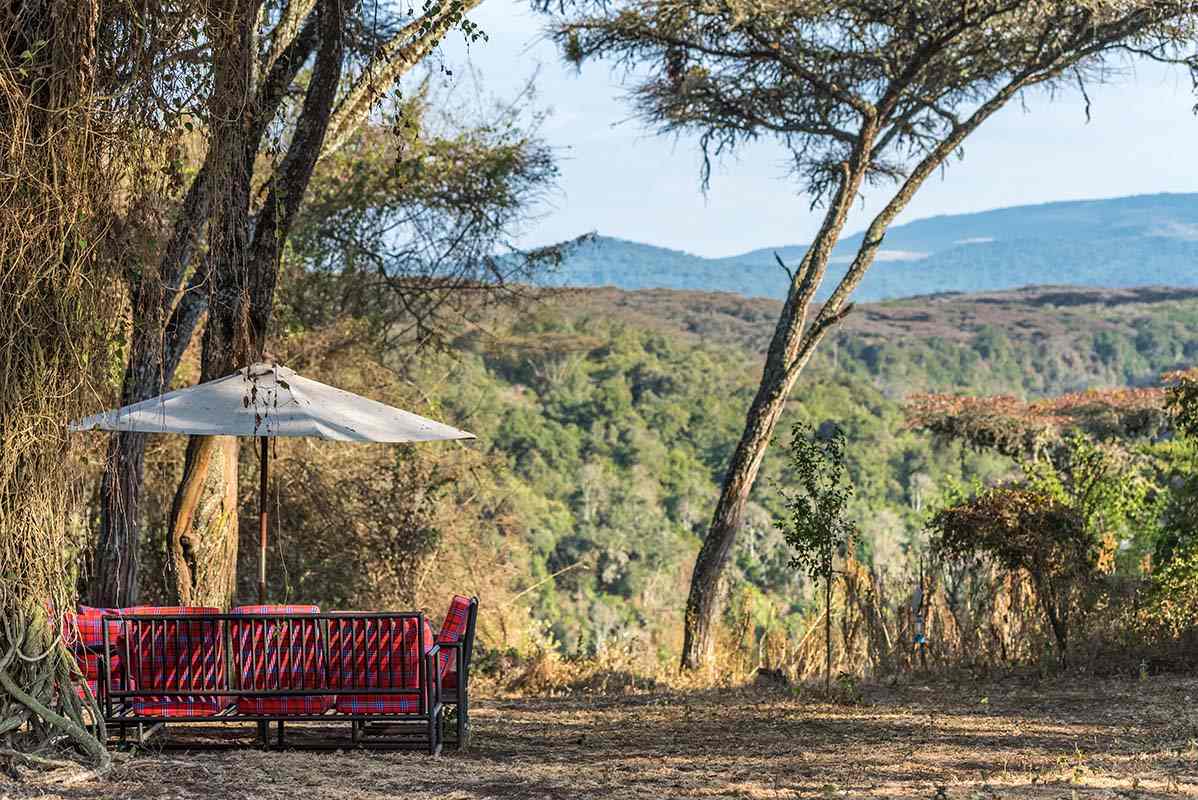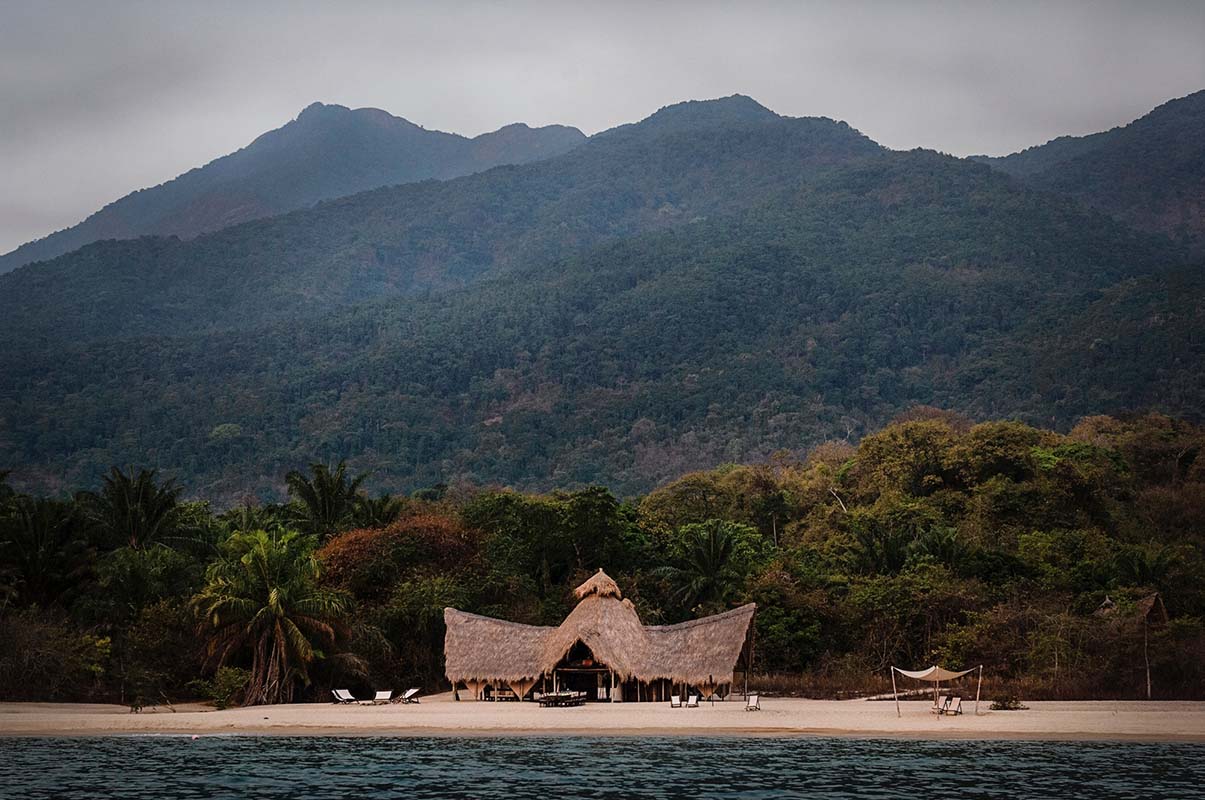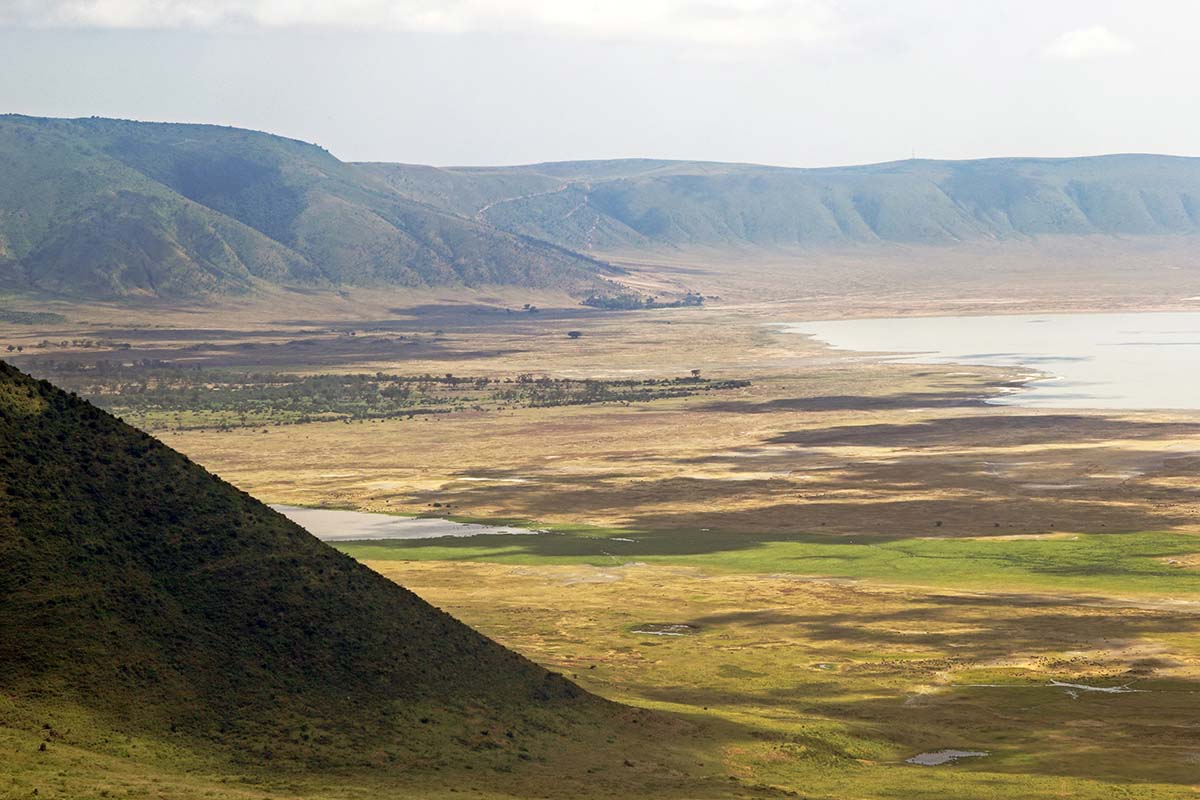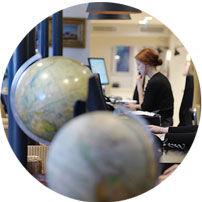 Tanzania is a country so full of diverse and fantastical scenery that it can be almost impossible to select just one or two destinations to visit. If you have a little more time on your hands, take our advice and spend eighteen days doing it properly. From game driving to jungle trekking to lazing on pristine beaches, this itinerary gives you a flavour of it all.
Route
Everything is 100% tailored to you
DAY 1
International Flight | Ngorongoro Highlands
Depart from the UK on an indirect overnight flight to Tanzania, most likely connecting through Nairobi. After landing into Tanzania at Kilimanjaro Airport, meet your private driver and make the five hour drive to Ngorongoro Highlands and your lodge. After a long day of travelling spend the rest of the day settling into your luxurious and beautiful surroundings, and getting your first rays of Tanzanian sunshine. Let the holiday begin!
DAY 2
Ngorongoro Highlands
After breakfast this morning you'll be heading out to explore Ngorongoro Crater, a UNESCO World Heritage site and the world's largest inactive and intact volcanic caldera. Since the floor of the crater covers around 100 square miles it is also a basin of wildlife activity with herds of flamingos, endangered black rhino, and much, much more. This is a totally surreal game driving experience that never fails to disappoint. Later in the day you might also want to try The Olmoti Climb. This leisurely two to three hour walk follows an ancient Maasai cattle trail up to the summit of Olmoti crater, where the stunning views make the perfect complement to a cold afternoon beer. On the way down keep an eye out for wildlife amongst the mountain forest, grasslands and rocky outcrops.
DAY 3
Ngorongoro Highlands - Serengeti
Head away from Ngorongoro today and instead to the vast plains of the neighbouring Serengeti. Here you'll make base for the next three nights so there's plenty of chance to settle in and just relax at your lodge today. The Serengeti is one of the most famous wildlife areas in the world so absorb the fact that you're actually there and get ready to start spotting animals. You just might find there are a few wandering past your bedroom!
There will be early starts over the next two days as you get up for the morning game drives. While the sun rises be the first out on the park, searching for the migrating wildebeest in 9,000 square miles of vast Serengeti plains. As safari experts, we promise you that seeing thousands of wildebeest charging past you, kicking dust up in the air and swarming the surrounding landscape, is one of the most spectacular wildlife sights you'll ever see - have your cameras charged and ready. Aside from wildebeest there are many other animals to spot and photograph in the Serengeti so you'll be spoilt for choice when it comes to wildlife here. When you're not out on game drives, chat to other guests by the evening fire or stargaze under the inky African sky.
DAY 6
Serengeti - Mahale Mountains National Park
Start today with a transfer to the nearest airstrip where you'll catch a light aircraft to Mahale airstrip. It might be a day of travelling, but your light aircraft will be flying low enough to enjoy the stunning scenery out of the window as you soar. Once you arrive in Mahale there is a short boat transfer to your remote lodge on the shore of Lake Tanganyika. Sit and enjoy a sundowner on the rocks of the headland, with the Mahale Mountains rising behind you, and feel utterly at peace.
DAYS 7 & 8
Mahale Mountains National Park
The next two days are all about chimpanzees. That's right - the Mahale Mountains are home to the world's largest known population of wild chimpanzees and you'll be out exploring on foot with expert guides and trackers to catch a glimpse of our closest cousins in their natural habitat. Hike through the beautiful landscape, crossing lush river valleys and bypassing tumbling waterfalls as you wind your way through the forest in search of these magnificent creatures. You can also opt to spend some time sunning on the beach, doing a spot of fishing or gliding across the lake on a boat trip.
DAY 9
Mahale Mountains National Park - Ruaha National Park
Leaving the lake behind you'll return to the airstrip in time for your flight to the Ruaha National Park. When you arrive it might feel a little like you've stepped back in time to a land less discovered - that's the beauty of Ruaha National Park. Once at your lodge, settle in and then set off in search of game; Ruaha is home to 10% of the world's lion population making it an ideal spot to seek out the Simba and co.
DAYS 10 & 11
Ruaha National Park
Another day, another game drive. Unlike some of the more famous parks in Tanzania, Ruaha sees few visitors. Coupled with its huge size, you may not spot any other game vehicles when out on a drive, and can often have incredible wildlife sightings all to yourselves. Amazing. Running right through the centre of the park is Ruaha River, and this makes the best spot for wildlife viewing as animals of all kinds stop to drink, play and socialise.
If you feel like a break from safari you might like to pay a visit to a local community and learn a little about the vibrant and exceptionally warm culture of Tanzania's rural villages.
DAY 12
Ruaha National Park- Zanzibar
Leave the wilderness of Ruaha behind for the idyllic shores of Zanzibar. Returning to the airstrip, you'll board a light aircraft to Dar es Salaam and on to Zanzibar where you will be met by our representative for the transfer to your island hotel.
Aaaaaand relax.
Over the next five days let yourself fall for the Zanzibar lifestyle as you paddle in the Indian Ocean, laze on miles of sugar white sand and soak up some warm rays.
We suggest you also indulge in as much of the delicious Zanzibari cuisine as you can. Being an island, seafood is a staple and fresh, flavourful catches of the day can be found around the island. Fused with aromatic Indian spices and exotic African fruit and vegetables, Zanzibari cuisine is a real melting pot of gastronomical delights; try an octopus curry to really see what we mean by a fusion of flavours! In between all of the laziness you might also want to break the days up with some water sporting activity. Since the island is surrounded by crystal clear waters and a whole host of colourful marine and coral life the diving and snorkelling opportunities are excellent. Whether you're PADI qualified or have never dipped a toe in the water, you'll find a reef or lagoon to suit. If you'd prefer to keep your head above water, perhaps try kitesurfing or water skiing. If you want to get out and explore more of the island, explore the alleys of the historic and cultural capital Stone Town, perusing the boutiques and markets and sampling delicious street food as you go.
Today marks home time. Say goodbye to Zanzibar and hop on a light aircraft back to Dar es Salaam Airport to board your international flight home.
A Rough Idea of Price
Dependent on season, accommodation and activities
The estimated cost for this trip is £8,570 to £12,095 per person. The final cost of the trip depends on the way we tailor it especially for you. The final cost varies according to several factors, which include the level of service, length of trip and advance booking time. The exact price will be provided on your personalised quote. The average price for this trip is £10,080 per person.
A few of the benefits of travelling with us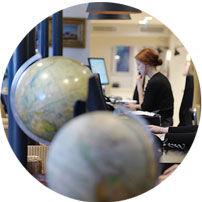 Get in touch
Our experts have the inside track on the destinations they sell and will tailor-make a holiday to your unique requirements.
Contact one of our Tanzania specialists