Itinerary Highlights
What happens in Vegas stays in Vegas
Stand at the rim of the natural wonder that is the Grand Canyon
Get some well-earned R&R at the 5-star Amangiri
Contact one of our USA specialists + 44 (0) 20 3958 6120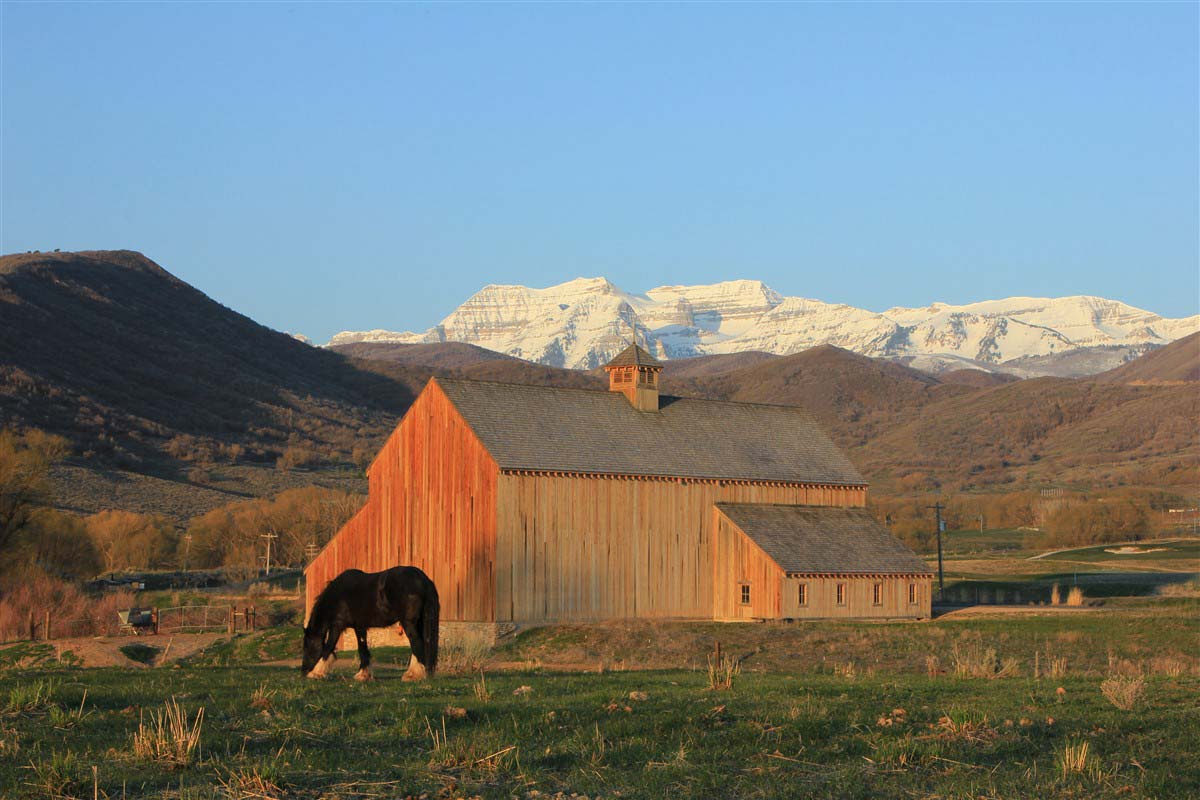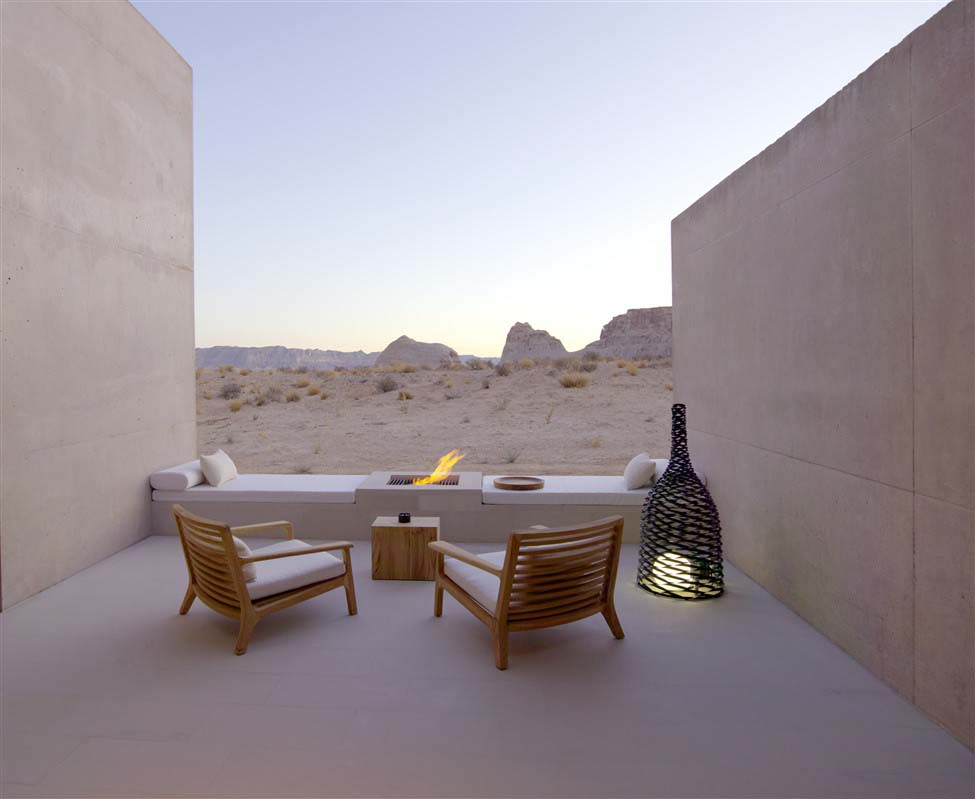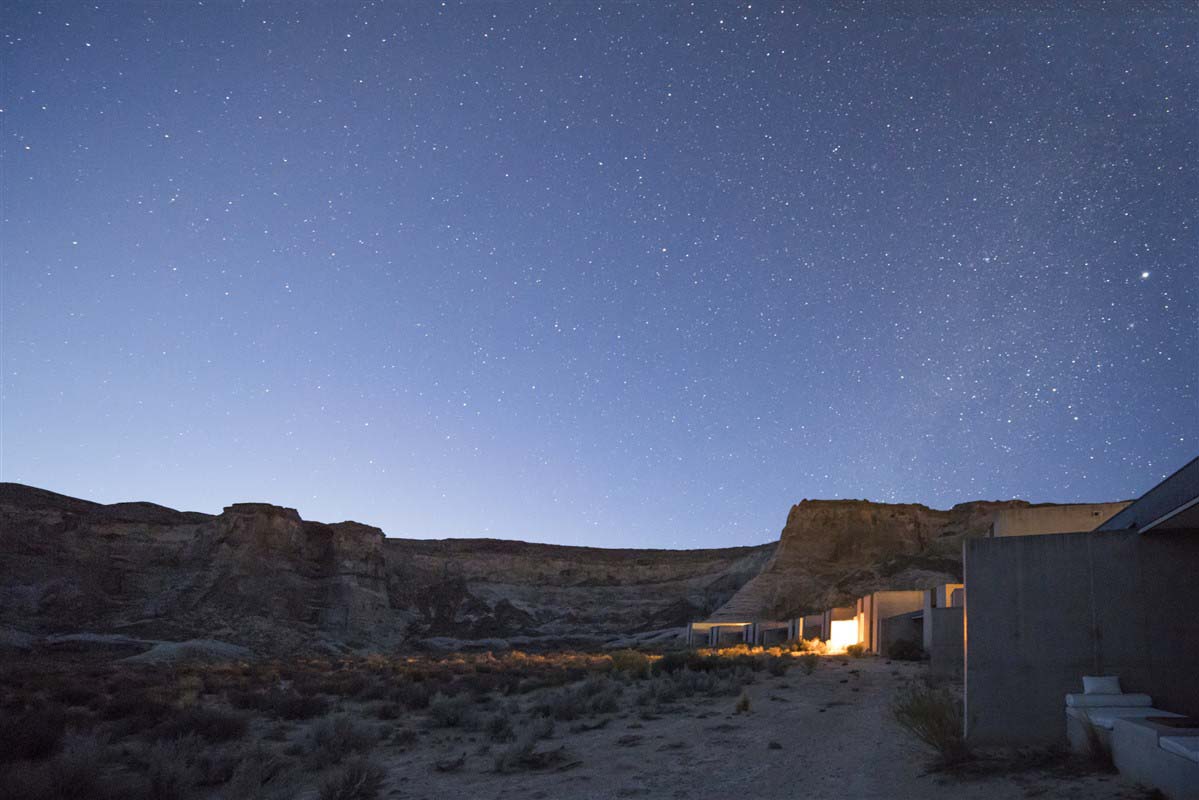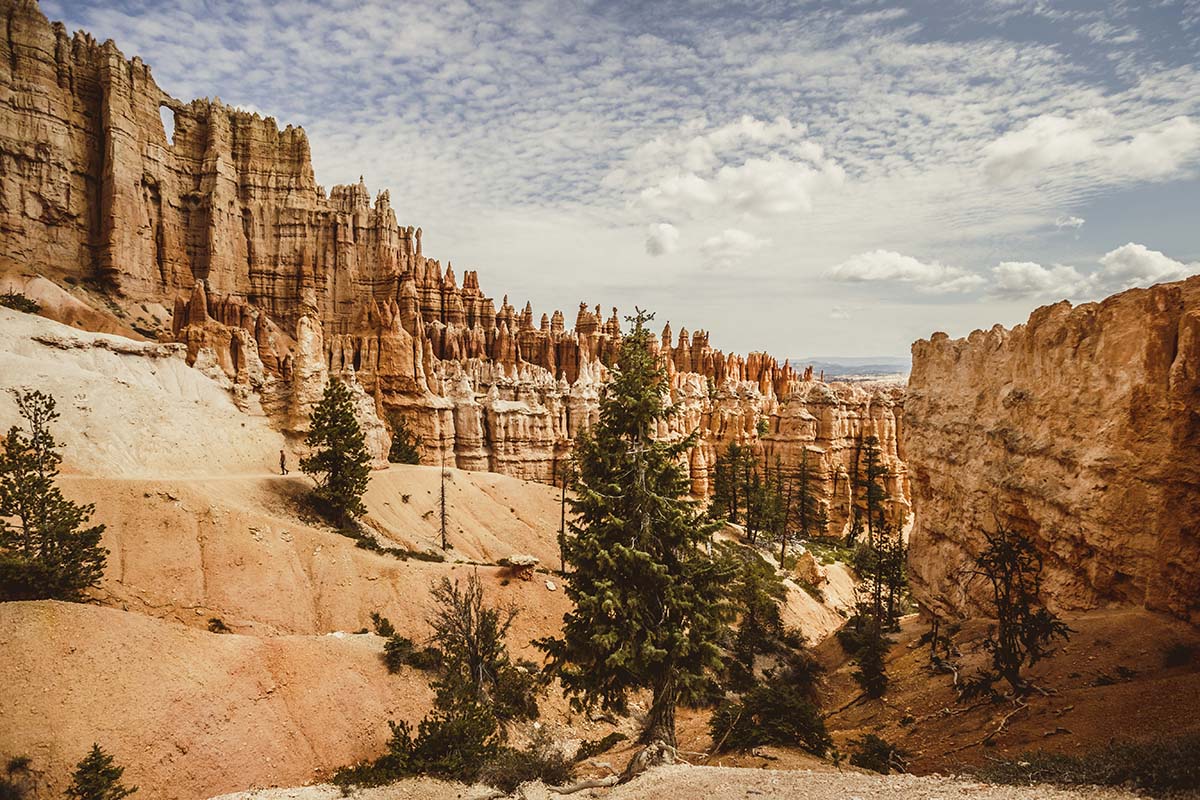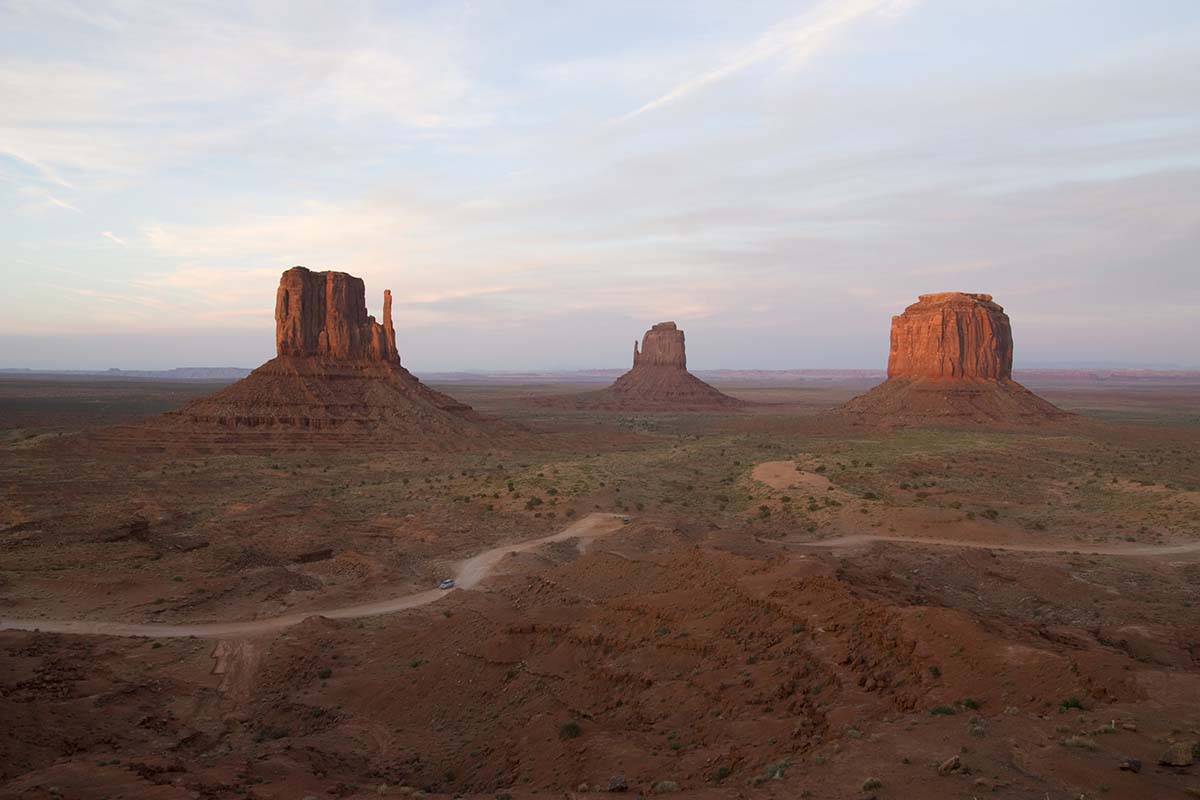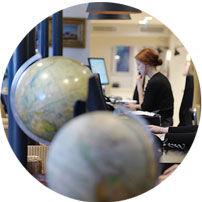 A 14 day itinerary that combines the hedonism and bright lights of Las Vegas with some of the world's most beautiful and spectacular national parks. A beguiling and truly American eclectic trip in the continent-sized country's west.
Route
Everything is 100% tailored to you
DAY 1
International Flight
This afternoon you will fly to Las Vegas from the UK. The flight usually takes about 10.5 hours, so depending on the flight (there's more than one direct service a day) you will arrive during either the afternoon or evening. On arrival into McCarran International Airport, which is basically in the heart of the city, it's a few minutes in a cab to wherever you're staying along The Strip. Check in at your luxurious hotel and then it's time to apply Rule One - always, but always adapt to local time. Where better than in Vegas, which means hitting the casinos, shows, restaurants, bars and clubs until the earlier hours.
It's time to take to the skies to put your surroundings into context on an afternoon/evening helicopter trip. We'll speak quietly this morning, shall we? Fortunately, when you eventually surface, this is a town with plenty of brunch options and we provide all our clients with a constantly updated and definitive dossier of their destination, detailing the finest things to do and places to eat, so you'll find a restaurant that's perfect for you and your hangover. May we suggest a breakfast burrito, sir? Take off from the city centre before flying over the desert, Lake Mead and the iconic Hoover Dam before the highlight - landing 3,500ft down in the bottom of the Grand Canyon where Champagne and canapes are served. Enjoy the staggering views of one of the world's most awe-inspiring landscapes before flying back to Vegas as the sun sets and the bright lights of The Strip are at their finest. Transfer back to your hotel before - presumably - another big night out.
DAY 3
Vegas detox (possibly)
So with a few hours of downtime squared away need we remind you that this is last night in Vegas and you definitely need to do it justice? Didn't think so. Not everything about Vegas has to be 100 mph so today you can enjoy a far calmer - though no less quirky - side to the city, be that enjoying yoga with dolphins; visiting the Neon Boneyard Park where rusty old signage from The Strip goes to die; or for a more sobering reminder of the city's seedy side, a visit to the fascinating Mob Museum is well worth it. We can advise on and book you the best shows in town, including the (at last count) seven Cirque du Soleil extravaganzas, as well as on the hot clubs in a town that has taken EDM (Electronic Dance Music, as the Americans rather unromantically call it) to its collective heart, with the world's top DJs taking up residencies during the summer months. And sleep. Eventually.
After the bright lights of Las Vegas it's time for a change of pace. Collect your hire car from a downtown location in Las Vegas before heading north east on Interstate 15 to Zion National Park for two days of post-party R&R at Zion Lodge. The journey should take about three hours through stunning scenery. Chances are you'll not be leaving Vegas until lunchtime so you can enjoy an afternoon arrival into Zion Lodge, the only lodge set within the 146,000 acre park, before check in and the chance to explore the surroundings. The Lodge rents out bicycles so you can head out on the road for a couple of hours exploration before what photographers call 'golden hour', that beautiful time at sunset when an already beautiful place becomes even more stunning with the sandstone canyons glow (even more) vivid red as the shadows lengthen. Back at the Lodge it's time to sample hearty dishes at the Red Rock Grill restaurant before your first early night in a while.
Zion Lodge sits in a central location within the park, making it the ideal spot from which to explore the extraordinary two hundred million year old wind and water eroded landscape that makes up Zion National Park. You can explore more by bike, go canyoning or most likely enjoy trekking along one of the many well-marked trails. There are treks of various differing difficulty, from the easiest such as the paved Pa'rus Trail and Lower Emerald Pools Trail which take less than two hours through to more strenuous treks such as the five mile Angels Landing Trail or eight mile Observation Point Trail which are more like four or five hour round trips in length, and which involve ascents of 1,500ft and 2,150ft respectively. The effort is well, well worth it, though, especially when you reach the eponymous Observation point with its incredible views of Zion Canyon. After exploring the park it's time for a well-earned beer at the Castle Come Café so choose for a selection created by local microbreweries before an entirely justified sizzling steak back at the Red Rock Grill.
Head out to Capitol Reef National Park while taking in the canyon views. An early start today for the drive to Capitol Reef National Park via Bryce Canyon National Park. If you went direct this would take four hours, but you MUST make time to stop off in Bryce Canyon itself to marvel at the bizarre hoodoos - huge fields of red stalagmite-type pillars that line the canyon floor. There are numerous walking trails here but for the perfect snapshot visit, take the well-signed Navajo Loop Trail which is a 1.3 mile round trip starting on the rim of the canyon for jaw-dropping views, before descending for a closer inspection of the hoodoos and then a relatively tough 800ft ascent back to the trail start point. After that it's a two hour drive on to Capitol Reef Resort, an oasis of opulence amid the rocky Utah surroundings. Savour your evening here, reclining by the pool as the sun disappears behind giant red cliffs, or curling up on your secluded balcony before dinner. You can even stay in a Native American tepee.
DAY 7
Capitol appreciation
This morning you have the chance to explore another fascinating local landscape, this time Capitol Reef National Park (or the 'Land of the Sleeping Rainbow' as the Navajo - much more eloquently -call the region), just ten minutes from the hotel. Follow Utah State Route 24 east into the park and you soon come to the Capitol Reef National Park Visitor Centre, from where it's a short drive onwards to a small car park besides a wonderful cliff face covered in petroglyphs (rock carvings) and pictographs (paintings) created by the Fremont Native Americans several hundred years ago. From anthropological to geological attractions, you can then see the truly awe-inspiring forces of nature that created this region millions of years ago, best evidenced in The Waterpocket Fold, a one hundred mile long monoclonal fold where the ground buckled under intense geological pressure producing a distinct ridge with different layers of red, white and pink strata clearly visible. There are a couple of spots where a non-4x4 vehicle can access the fold and we will provide details. Another key site to visit is the Hickman Bridge, an impressive arch reached on an easy two-mile round trip hike accessed from a car park also right beside UT-24. After a morning spent in Capitol Reef it's time to head on east to Sorrell River Resort in Moab, three hours away and the perfect springboard for visiting Arches and Canyonlands National Parks.
If you thought you'd seen every awesome landscape Utah could throw at you, think again. Today it's Canyonlands National Park's turn to impress, and this is big country on a big scale, all just an hour's drive away from the hotel. Canyonlands comprises a region where the Green River joins the famed Colorado River that, to the south in Arizona, forges the famous Grand Canyon. Up here the river is still mighty impressive, as the park's name suggests and the coalescing rivers divide the park in to three distinct areas - the Maze, the Needles and the Island in the Sky. As the names suggest, you can expect different landscapes in each, with Island in the Sky all about vast vistas across a wide open plateau (iconic table top mesas included) to the other regions which are, by contrast and name, far more geologically complex and, as a result, far more conducive for interacting with rather than staring open-mouthed at. Those activities include the staple trekking but also mountain biking (this is one of the few national parks where biking is actively encouraged) and horse-riding on well-maintained paths. Overnight back at the resort after another action-packed day, but not before you make good use of the spa, which offers a wide range of massages and other treatments inspired by the surrounding landscape - try the Colorado River Stone Massage. Yoga and meditation are also available.
After breakfast at the resort it's time to explore one final natural treasure - Arches National Park - which is again easy to reach from the resort, with the park entrance just over half an hour away. Also again, the name does exactly what it says on the tin, since the park is home to several hundred immense sandstone arches that are an impressive fiery orange at any time but go a vivid vermilion at sunrise and sunset. As ever, the thoughtful park authorities have designated several great walking routes and it's hard to look beyond the Delicate Arch Trail, a three mile round trip that climbs 480ft to the iconic arch that graces Utah car licence plates. It's pretty picture perfect, but for sheer scale, you should also consider the Devil's Garden Trail, a gentle 1.5 mile loop taking in Landscape Arch, the single largest span arch in the world. When you've picked your jaw off the floor, spend one final night at the Sorrell River Resort, reliving the trip so far over a martini or craft beer at the appropriately monikered Epic Bar before a dinner of classic American and Mediterranean dishes at the River Grill restaurant overlooking the Colorado River.
DAY 10
The Long Road South
Head down South with the company of the Canyons of the Ancients National Park or Monument Valley Today is by far the longest day on the road, with the journey from Moab taking approximately five hours if you were just to gun it straight. But to do that would be to miss out on yet more fascinating places on route. If you start early and worked fast, it might be possible to do all of the below, otherwise it may be an either/or situation so you'll need to decide which appeals more - a serious cultural highlight or one of the iconic views in America. You decide. If the cultural detour appeals, you should swing by the Canyons of the Ancients National Park which, despite sounding suspiciously like an Indiana Jones movie, is actually the home of the highest density of archaeological sites in the USA. Pop in to Lowry Pueblo to see an intriguing example of the sorts of Pueblan communities that once thrived in this region, known as Montezuma Valley, and complete with some 50 rooms (some three storeys tall) and kivas - areas used for religious or political meetings. This extremely interesting detour will add an hour or so on to the journey time, plus whatever time you spend actually at the sites. The alternative, or additional, trump (sorry) card this day is the incomparable Monument Valley, the setting for so many Westerns and one of the world's most famous views thanks to the flat-topped buttes and mesas (fast fact: buttes are where the flat top is narrower than the height of the structure, whereas mesas are vice versa) rising from the desert floor. Amazingly, given the proliferation of National Parks in Utah alone, Monument Valley has not been awarded this exalted status but it remains one of the most impressive landscapes on earth and somewhere to explore on foot (those walking shoes deserve a medal by now) or on horseback for added poignancy. Alternatively, it's possible to drive around the main events such as the Mittens, Three Sisters, Ear of the Wind etc, albeit it on dirt roads. And so, eventually, to the final and most luxurious stop on the trip, Amangiri.
DAYS 11 & 12
Momentous Activities
Explore the history of the land. This really ought to be the moment to put your feet up and enjoy two glorious days of unadulterated nothing other than eating well and enjoying spa treatments and sunshine, but Amangiri does an excellent line in activities, so you may find yourself irresistibly drawn to adventures such as a visit to nearby Grand Staircase-Escalante National Monument in the company of a palaeontologist to find fossils and petrified (as in turned to stone rather than scared stiff) dinosaur tracks. Alternatively, enjoy a morning kayaking on beautiful Lake Powell or see Amangiri from a different perspective after scaling the surrounding cliffs on via ferrata routes. Then there's the chance to learn more about local Navajo culture and rituals or to ride the resort's beautiful horses on stunning trails.
Enjoy your last morning at Amangiri before lunch and an approximately four and a half hour drive back to McCarran International Airport in Las Vegas where you hand back your car with a good thousand miles added to the clock. Check in and overnight flight back to London
Time to say goodbye to the USA. Arrive back into London Heathrow either late morning or early afternoon depending on which flight you took.
A Rough Idea of Price
Dependent on season, accommodation and activities
The estimated cost for this trip is £6,960 to £9,285 per person. The final cost of the trip depends on the way we tailor it especially for you. The final cost varies according to several factors, which include the level of service, length of trip and advance booking time. The exact price will be provided on your personalised quote. The average price for this trip is £7,735 per person.
A few of the benefits of travelling with us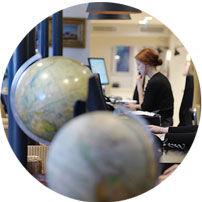 Get in touch
Our experts have the inside track on the destinations they sell and will tailor-make a holiday to your unique requirements.
Contact one of our USA specialists