Itinerary Highlights
Enjoy Boston, one of the US's most historic (and fun) cities


Explore the towns and islands of New England's classy coastline


Head inland for the glorious hinterland of Vermont
Contact one of our USA specialists + 44 (0) 20 3958 6120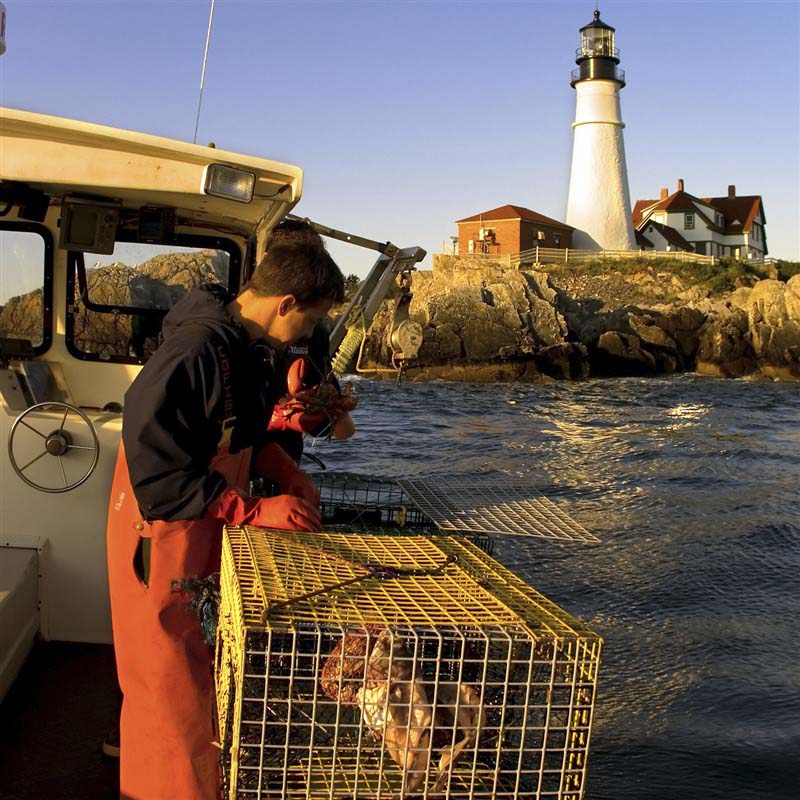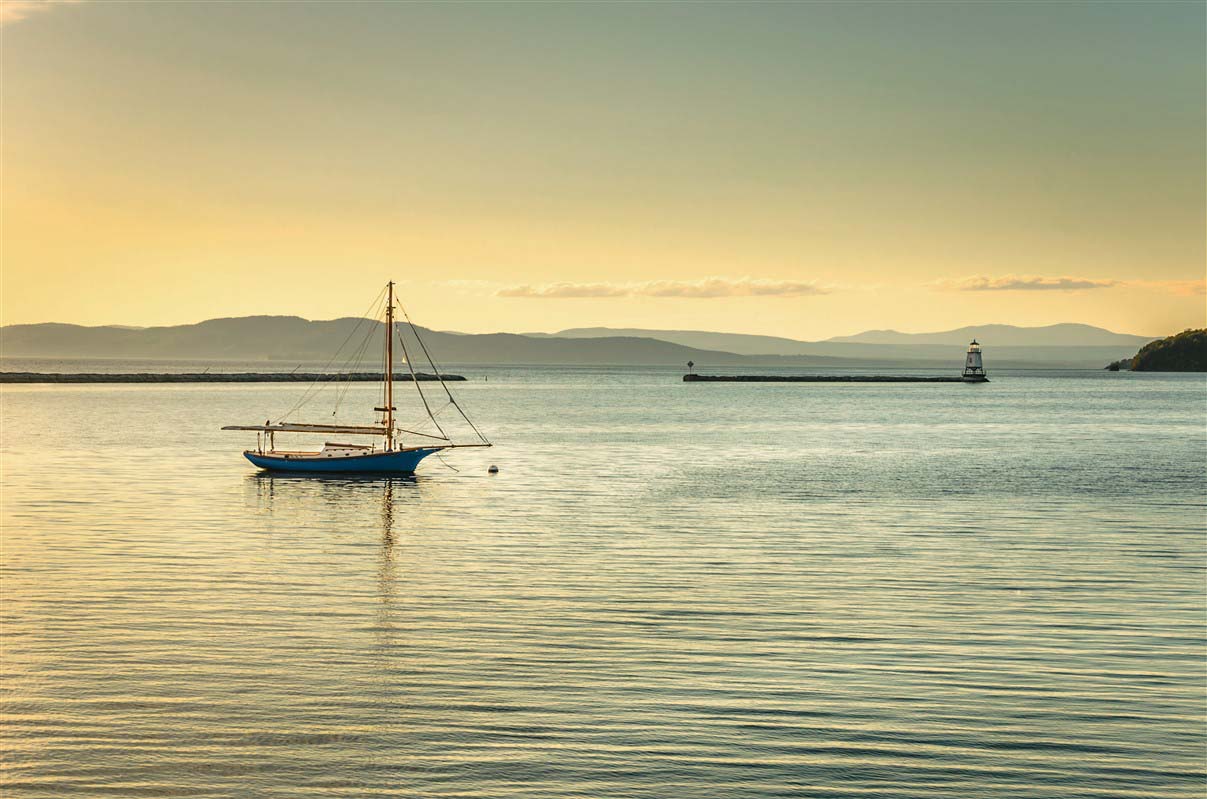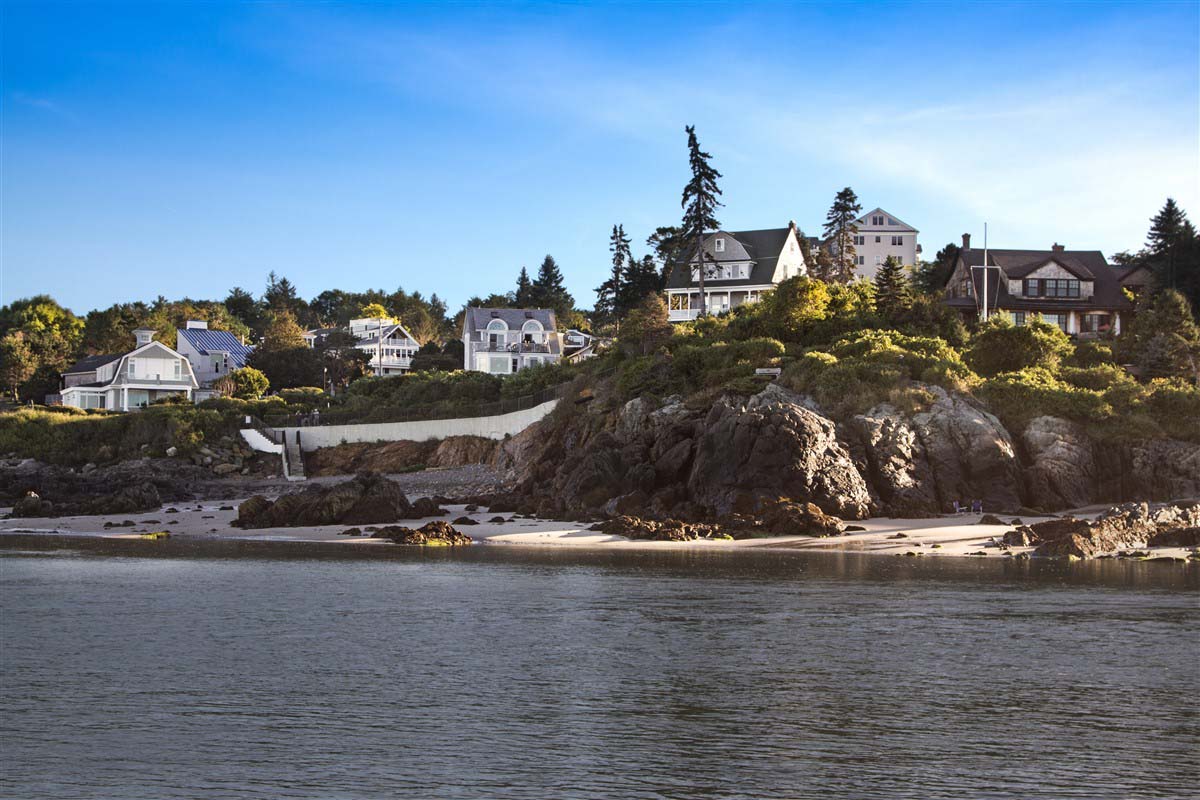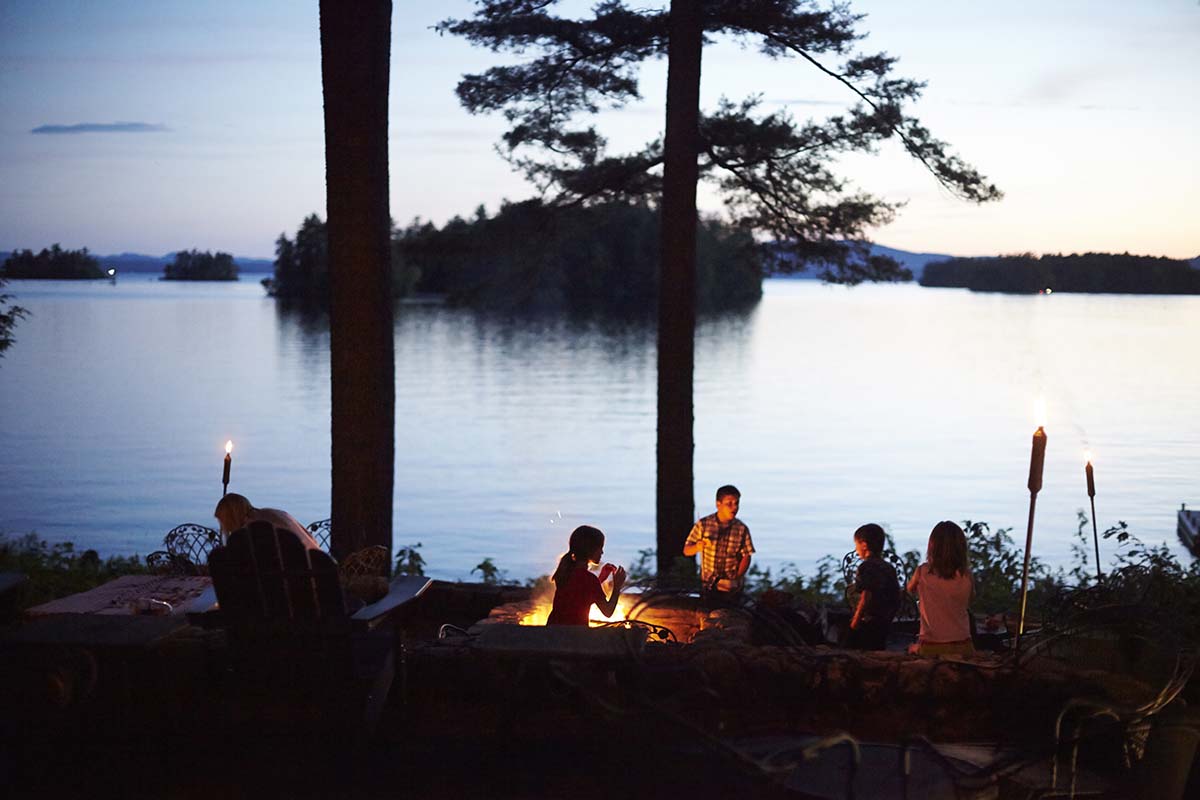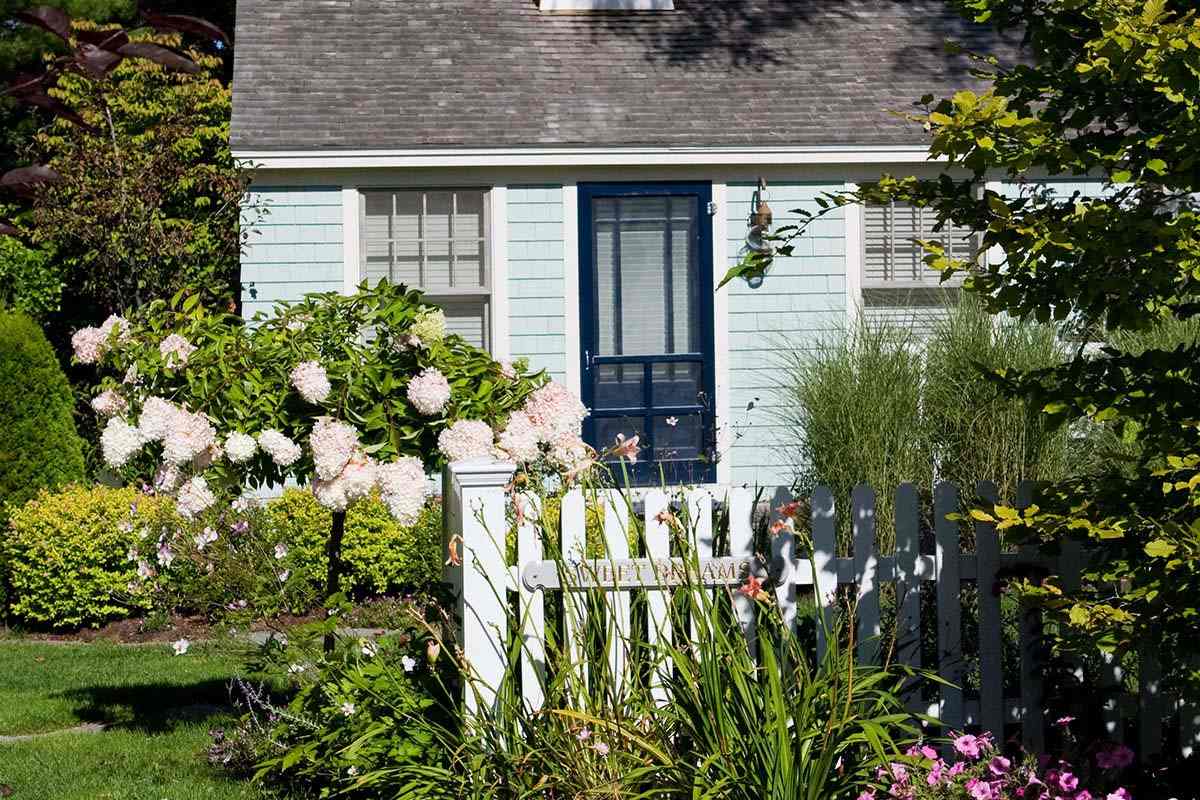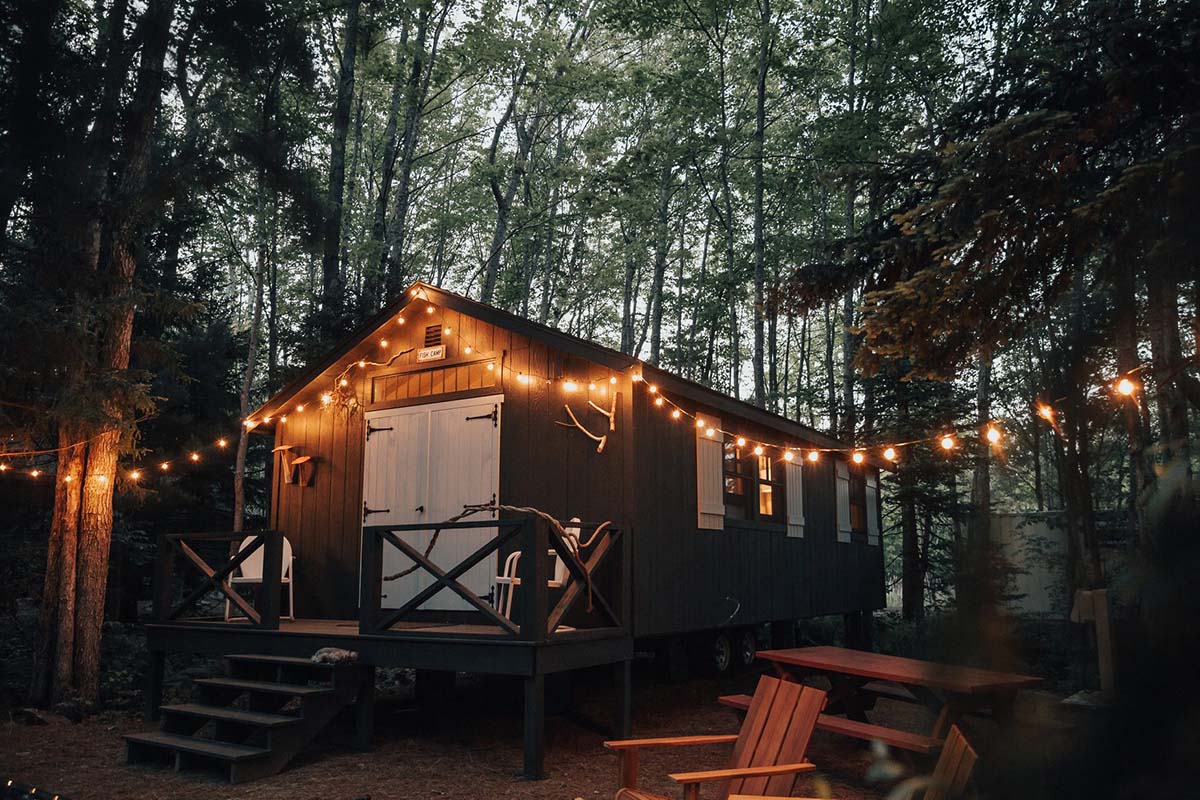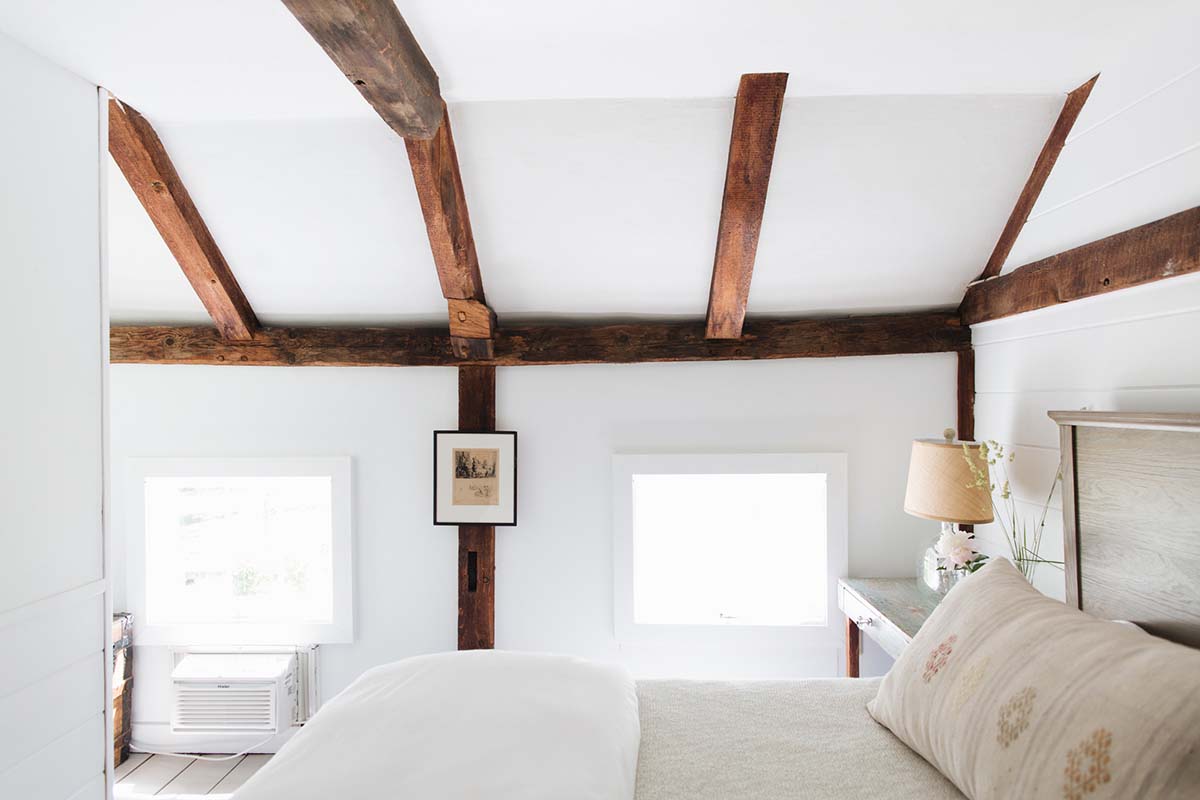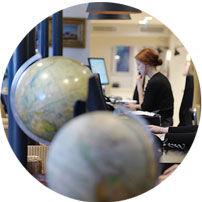 Two weeks will fly by on this New England road trip. Start in Boston, the epicentre of American Revolutionary history, and follow its Freedom Trail around symbolic monuments, 18th century churches and bucolic squares now filled with high-end boutiques and restaurants. Catch a Red Sox game at Fenway Park before heading for a tour covering ground across Back Bay through to Downtown. Spot rowing doubles out on the Charles River and rub John Harvard's sculptured foot for good luck. Then leaving Massachusetts behind for Maine, Vermont and Rhode Island, where port cities charm, forests fascinate, and the seafood speaks for itself.
Route
Everything is 100% tailored to you
DAY 1
INTERNATIONAL FLIGHT TO BOSTON
Settle in for an evening flight from the UK to Boston, which usually takes about seven-and-a-half hours. On arrival into Logan Airport take a cab into the city, which takes half an hour using the Red Williams Tunnel under the harbour. Check in at your luxurious hotel in the heart of the city, where you can relax and unwind after an evening spent travelling. We also provide all our clients with a constantly updated and definitive dossier of their destination, detailing the finest things to do and more importantly places to eat, meaning you'll be able to find a restaurant that's perfect for you (even if you're just craving a midnight treat before bed).
After a hearty breakfast at your hotel, it's time to discover Boston's stories, secrets and landmarks with a private two-hour guided tour. Learn about the history of the city, following in the footsteps of Bostonians through the ages, from Back Bay all the way through to Downtown. Appreciate the mixture of contemporary and old historic buildings, as you cover the foundation of the city and the United States, the American revolution and abolition of slavery. This afternoon you can relax in the city using our Dossier again to engage in a spot of light shopping in Copley Square or Newbury Street's high-end boutiques, or American War of Independence buffs might also like to consider a tour to the nearby historic battlefields in Lexington and Concord. This evening it's time to try a restaurant, maybe an authentic Italian (well, Italo-American) trattoria in North End or a dim sum dinner in Chinatown.
DAY 3
BOSTON'S SECOND CATHEDRAL: FENWAY PARK
After breakfast at the hotel, it's time to collect your rental car in anticipation for the road trip ahead. We have arranged for you to pick up your hire car from a downtown location in Boston (rather than from the airport and having to drive it into town and not use it for a few days). Now you can cruise your way through Boston or opt to explore on foot, passing everything from the acclaimed Ivy League university to the cathedral in nearby Cambridge. There's also the Harvard Museum of Natural History, walks along the Charles River spotting rowing eights training and the spires of the Memorial Hall overhead; before parking up or stopping mid-walk for a delicious (and heart-attack-inducing…) burger at famous institution Mr Bartley's Burgers.
This afternoon you can relax back in town before visiting Boston's other 'cathedral', otherwise known as Fenway Park ballpark, home of the legendary Red Sox baseball team. If they're playing at home, we can pre-purchase tickets for the game, but even if the Sox are on the road, you can still take a guided tour of the stadium and watch the game on TV (with a beer in hand) in one of the stadium bars.
DAY 4
TAKE THE COAST ROAD TO MAINE
We will provide you with detailed directions for the one-hour-and-45-minute journey north via Interstate 95. Leaving the city behind, you will journey along the coast through up-state Massachusetts, cutting across New Hampshire's small stretch of coastline and into Maine, before arriving at the Inn by the Sea. On the way, it's possible to stop in countless quaint spots. There's Salem, known for the witch hunt that took place there in 1692; Ogunquit, known for its art galleries; York and its old houses; or Kennebunkport, a famous seaside resort in Maine.
Once you've settled into your hotel, you can head to the area's 'Maine' attraction (pun intended, we couldn't help ourselves) – Portland Head Light. Just seven miles from the city of Portland, this is Maine's most famous lighthouse, which was commissioned by George Washington in 1791, and is only a short walk away from your hotel. Whether you're a keen walker looking to do the entire route or just after a relaxed stroll along the shoreline of the local beaches, it's a great way to stretch your legs after a morning in the car.
DAY 5
MAINE STAY (AND OTHER ACTIVITIES)
While you're in Maine, we will provide you with a detailed list of local beaches and activities that we can pre-book, and should you want another city experience, we can advise on the best places to shop and eat in the many charmingly converted old wharves in the nearby city of Portland. Culture lovers can wander through the Arts District, complete with a guided tour, while nautical lovers can take in six of the region's historic lighthouses along the coastline in a two-hour road trip. Before heading to your local pour tour, guiding you through the thriving microbreweries found across Portland.
After your stint in the city, a stay near the waterfront is the chance to get your fill of some of the East Coast's freshest lobster, take long walks along beautiful beaches (the hotel itself sits pretty on a mile of pristine sand), and enjoy all manner of outdoorsy activities, from sailing to cycling.
Time to head inland for a slice of life in beautiful Vermont. It's about a four-hour drive from Inn by the Sea to the heart of the so-called Green Mountain State. If you take one of the scenic routes through New Hampshire (you should), you'll pass unspoilt woodland such as the White Mountain National Forest or beautiful bodies of water such as Lake Winnipesaukee. On arrival at your hotel, any British visitor may - and not for the first time on this trip - have a certain sense of deja-vu, with English country house style and Scottish landscapes helping it all feel like an extremely comfortable home from home. We only work with a handful of the finest properties in Vermont, so wherever you end up staying, you will be able to stretch your legs on a lovely walk, in stunning wooded surroundings, before enjoying a delicious dinner using the region's fabled farm produce.
DAY 7
EXPLORE VERMONT FURTHER
As you're combining this trip with the coast, it's unlikely you'll be here in winter to enjoy Vermont's winter wonderland of ski resorts, but the state is equally - if not more - famous for its vivid autumnal colours, so you can combine a stay on the coast with the spectacular displays that turn Vermont a vivid combination of reds, oranges and yellows from mid-September to mid-October. We can use the 'Fall Foliage Forecaster' to give a pretty good guess of when to be in the region, but even if you miss the full Fall colour palette, Vermont has a lot to offer, from walking and mountain biking a range of well-marked trails to exploring the state's pretty-as-a-picture towns. Keen foodies should note that Vermont is also at the forefront of the farm-to-fork movement, so you can enjoy some mighty fine local produce from cheese to chocolate - and maple syrup, naturally - as well as a range of delicious craft ales from several award-winning microbreweries (we can arrange a guided - and driven - tour of the finest). As before, we'll take the hard work out of the decision-making process by providing a definitive list of the finest local producers and towns to visit.
After breakfast it's time for possibly the longest single stint behind the wheel, on the four-hour journey from Vermont to Rhode Island. The trip will probably take longer as there are plenty of places to stop en route as you head south along the valley of the Connecticut River before swinging southeast through New Hampshire and Massachusetts before reaching Rhode Island. Confusingly, most of the state isn't an island at all, but a contiguous part of the New England coastline, but your eventual destination, Aquidneck Island, was once the eponymous Rhode Island. The island was also once the summer retreat of the robber baron billionaires (in today's money) of the Gilded Age, and you will stay in the main town of Newport, where you you can experience the sort of decadent comfort once enjoyed here by the super wealthy in the 19th and 20th centuries.
After breakfast, it's time to explore the island in more detail, starting with a tour of the millionaire's mansions. We will create a driving or walking tour of a selection of the finest/showiest on the island, which range in style from French chateaux through to 'Jacobethan' English manor houses and Italian palazzos, all sharing one thing in common: a spectacularly conspicuous display of wealth. Back in Newport itself, explore the town's charming galleries and chic boutiques before lunch in one of many delicious seafood restaurants overlooking the harbour. The harbour is also the focal point of another phenomenon that has made Rhode Island famous - sailing. As the spiritual home of the America's Cup and host town to many other highly respected regattas, Newport prides itself on its maritime roots and we work with the best local companies to arrange private charters aboard anything from an elegant 80s schooner, to traditional sloop and an actual 60s America's Cup winning yacht. There's no better way to explore the waters off this beautiful island than under sail aboard a beautiful boat.
From one slice of New England as all-American as apple pie to another: Cape Cod, a gentle two-hour's drive to the east. Stay at Chatham Bars Inn, a century-old coastal retreat sitting right on the golden sands of Pleasant Bay (yes, it really is as quaint as it sounds). Spend your time lazing on the beach, enjoying nature walks, cycling along the extensive Cape Cod Rail Trail or Province Lands Trail or visiting some of the startling modernist houses on the peninsula which contrast so beautifully with the wild surroundings and cutesy clapboard vernacular. Alternatively, retreat to the spa for complete relaxation or head down the road to Hyannis and explore JFK's favourite place in America.
DAYS 12 & 13
MARTHA'S VINEYARD
Next up, former President Obama's favoured haunt of Martha's Vineyard, where you'll spend the next two nights. Make the one-and-a-quarter-hour drive to Woods Hole, from where you can take the almost hourly ferry to Oak Bluffs on the island, which takes a mere 45 minutes. Once ashore, Jaws fans (which should be anyone who loves movies - discuss) will instantly recognise their surroundings and can even enjoy a pint of Amity Ales in the Offshore Ale Company brewery and bar almost beside the ferry port. We don't advocate drinking and biking, but cycling is a lovely way to explore the island and we will recommend the best place to hire a bike in Oak Bluffs. Cycling around the entire island, celeb spotting en route, would take about four hours. While here, you can also explore the island's harbour towns, lighthouses, sandy beaches and farmland.
Sadly, this is the last day of your epic New England road trip. Begin your journey by catching the ferry back to Cape Cod, before driving two hours to the airport in Boston to catch your flight home.
A Rough Idea of Price
Dependent on season, accommodation and activities
The cost for this trip starts from £3,875 per person. The final cost of the trip depends on the way we tailor it especially for you. The final cost varies according to several factors, which include the level of service, length of trip and advance booking time. The exact price will be provided on your personalised quote. The average starting price for this trip is £4,455 per person.
A few of the benefits of travelling with us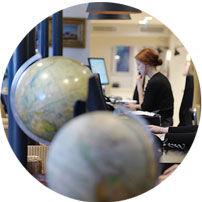 Get in touch
Our experts have the inside track on the destinations they sell and will tailor-make a holiday to your unique requirements.
Contact one of our USA specialists