Itinerary Highlights
Boston and Cape Cod, Maine and New Hampshire: discover New England's charms with your family
Cape Cod's dunes and beaches, and Martha's Vineyard's chic
Cambridge and Boston with expert guides, a whale-watching cruise, biking and kayaking: included in the itinerary.
Access to our clued-up local Concierge and all our usual additional services
Contact one of our USA specialists + 44 (0) 20 3958 6120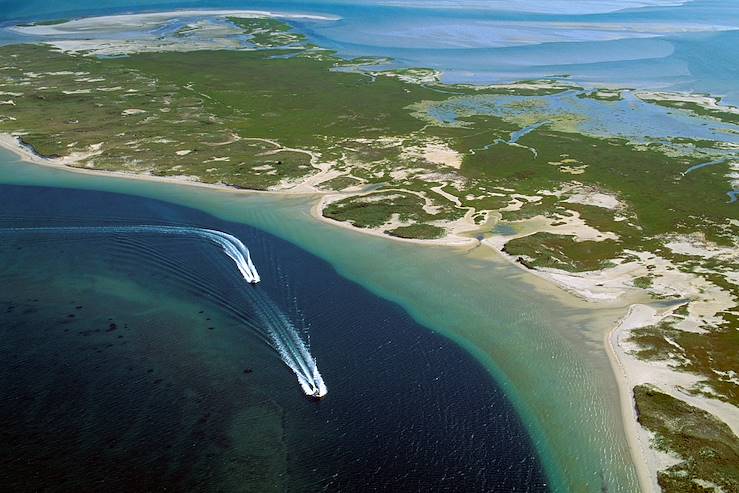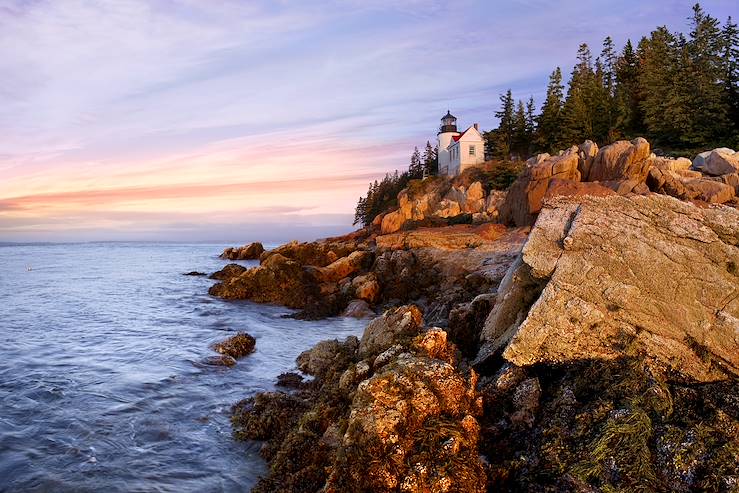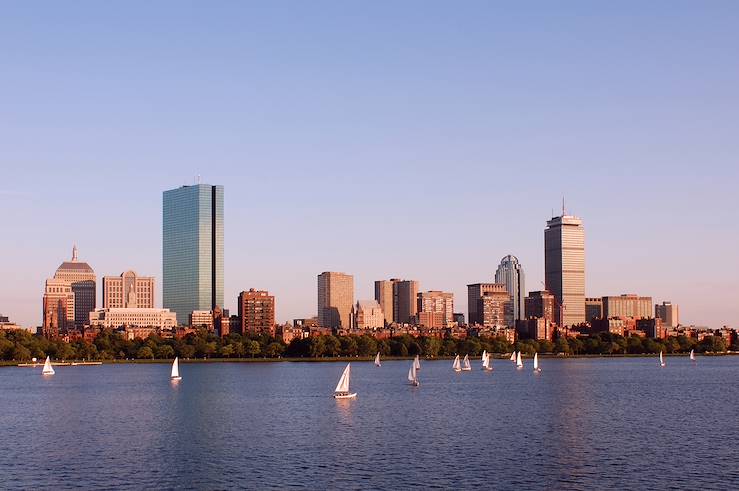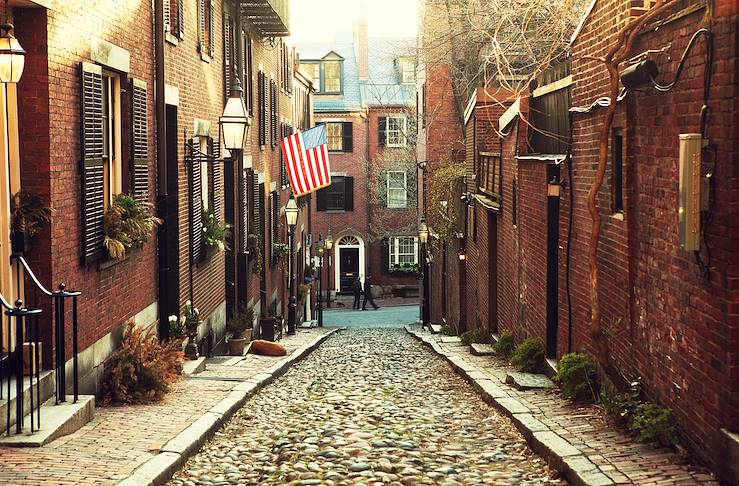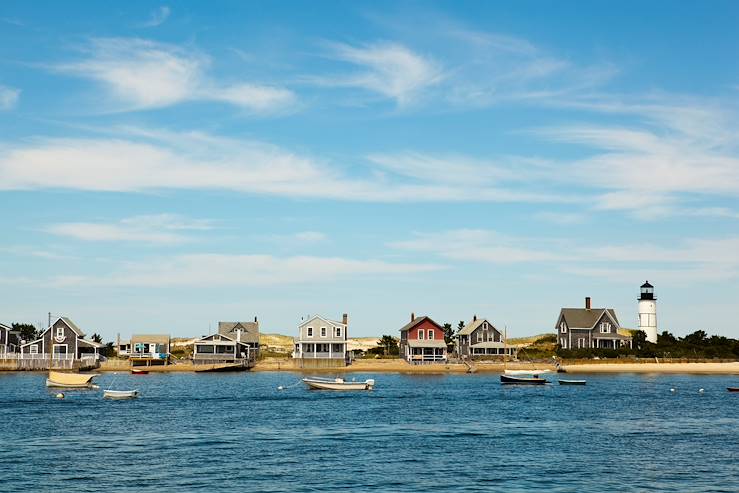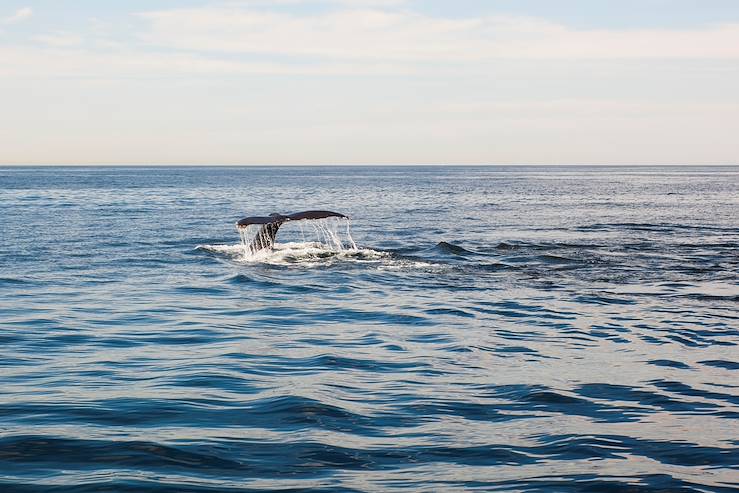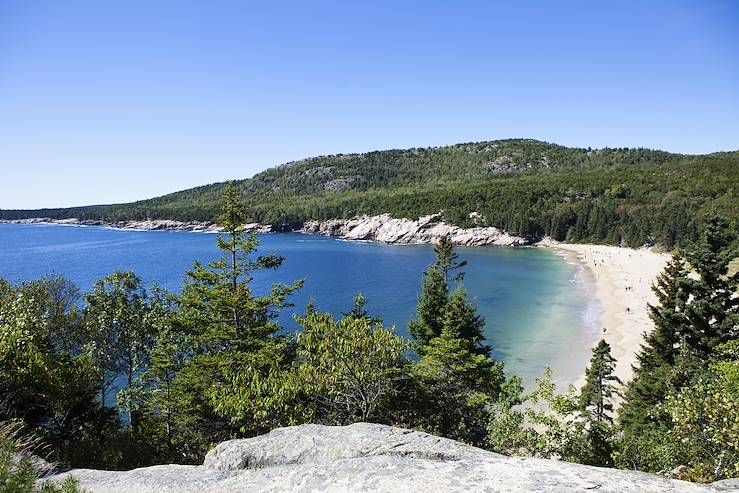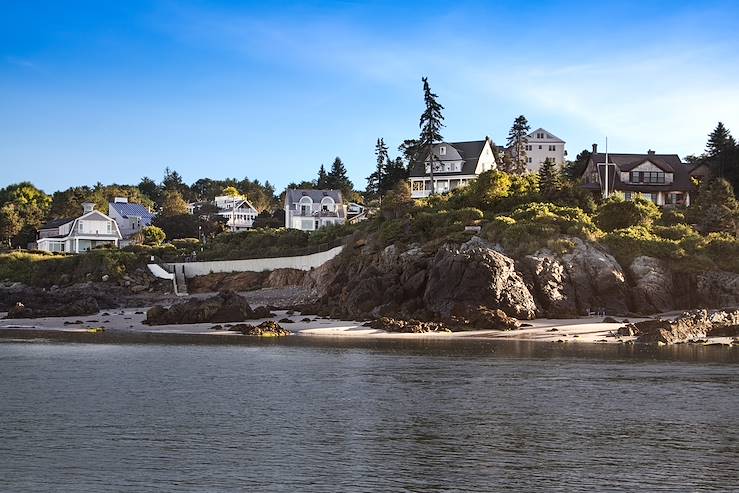 THE DISCREET CHARM OF NEW ENGLAND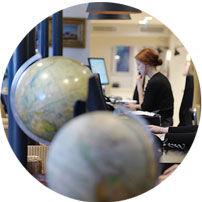 New England is both a refuge and place of privilege in the United States: it's where the history of the American people is rooted, and where the east coast rich still congregate. Your journey begins in
Boston
, in the narrow, twisting streets of Beacon Hill, which is where distant descendants of the first emigrants live in large red brick houses, dolls houses hidden from view. Their resort,
Cape Cod
, the most chic peninsula in the United States, is around 60 miles away. Its white dunes, trails winding down to the beach, seaside meadows, green lakes and pine forests are beautiful landscapes where land and sea coexist in perfect harmony.
Nantucket
, immortalised by Hermann Melville in his finest book, 'Moby Dick', is just off the coast.
Although tourism replaced whaling many years ago, the history of the Quakers from the great whaling era who designed the harbour's architecture is still omnipresent. The Nantucket look is sailor's outfits and 'preppy' pink shorts and bare feet. Martha's Vineyard enjoys a similar prosperity, as seen in the whalers' white-shingled homes; it never lost its prosperity, and today it is fuelled by the happy few who appreciate the island's discreet charm (and can afford the holiday lets). Next up, arrive in Kennebunkport, a charming resort town in Maine that, similar to the Cape, is popular with presidents past and present. Acadia National Park is one of the only national parks on the east coast, and on Mount Desert Island - connected to the mainland by a tiny bridge - you can scramble across the cliffs with the sea as your horizon. Then head for New Hampshire and the White Mountains, where moose live in the hills and mountain forests.

Logistics - In Boston, an expert guide takes you on a walk through the grid layout avenues in the chic Back Bay area to the cobblestone streets of Beacon Hill. Then, continue on with your family to explore the city by bike. You'll be in Cambridge the next day to visit the country's most prestigious university, Harvard, and the MIT campus. Hopefully suitably inspiring for your children. Next, drive your rental car an hour away to the Cape Cod Peninsula, home to America's finest white sand dunes. A private whale-watching cruise is included in your itinerary. Continuing on the same theme, we have also booked the ferry crossing to Nantucket Island, off the Cape, which was the largest whaling port in the world. Here, you can visit the fascinating whaling museum. Ascend Mount Washington, in the White Mountains, on board a train, in operation since 1869, that crawls slowly up the sides of the cliffs. And go kayaking on Lake Winnipesaukee. The rest of the time, it's up to you to add various experiences to your itinerary with our help. If you need any advice, you have the contact details of our local Concierge who can be reached during the journey.


THE CHILDREN LOVE IT

Visit Harvard campus in Cambridge and imagine being an Ivy League student. Spot whales off Cape Code. Fly kites. Collect shells. Build sand castles. Swim with dolphins. Visit the whaling museum. Read Moby Dick in Nantucket. Eat lobster rolls on the beach. See pink houses on Martha's Vineyard like something from Hansel and Gretel. Eat blueberry pies. Cycle on an old railroad track. Walk on a wooden pontoon over the swamps. Visit the Cape Code crisp factory in Hyannis (yum). Go bird watching and see bald eagles. Pass bikers with wind in their hair in New Hampshire.
Route
Everything is 100% tailored to you
There's a private transfer and two nights' accommodation in a well located hotel. Enjoy the rooftop pool, swim a few lengths to recover from the flight and enjoy a beautiful view of Boston.
The capital of Massachusetts, which the English founded in the 17th century, is one of the continent's oldest cities and the cradle of American history: the theatre of the American revolution in the late 18th century, the first port in the United States and a major industrial centre in the late 19th century. It feels like a city that is part Europe, part USA.
Included in your itinerary - A walk with a local guide through the grid of avenues in the chic Back Bay neighbourhood to the cobblestone alleyways, brown brick buildings and carefully trimmed Beacon Hill gardens that would not be out of place in any English city.
Included - Hybrid bike rental to roam the city from North End, the Little Italy of Boston, where the aromas of pizza can be smelt all the way to Beacon Hill.
Things to see and do - Have drinks on the patio on Newbury Street. Visit the Isabella Stewart Gardner Museum, which houses major works by Botticelli, Rubens, Delacroix and Matisse.
DAY 3
Boston Chatham (Cape Cod)
In your itinerary - Visit the campuses of Harvard University and the Massachusetts Institute of Technology (MIT) in Cambridge, a suburb of Boston, accompanied by a local guide.
In the afternoon, pick up your rental car and drive to the Cape Cod Peninsula, an hour's drive, where America's most beautiful beaches are tucked away.
Spend three nights in a hotel with around 20 bleached-wood, listed buildings built in 1925, at the height of the roaring twenties, on an almost 20-acre protected site overlooking the ocean, providing a summer resort for high society. Today, the establishment is a member of Preferred Hotels and is just as chic.
On the itinerary - A private whale-watching cruise. Embark in Provincetown, at the north end of the Cape. The first settlers stayed there for only three months, as they had grown discouraged by lands that were too wild and difficult to farm. By the 19th century, the city was flourishing thanks to whaling. Whaling is now banned. As of 1986, whales have been stopping here for months on their journey to the Caribbean and South America. Off the coast of Cape Cod, pass dozens of whales, including humpbacks and right whales, all on one voyage.
What to see and experience - Cycle along the Cape Cod Rail Trail, an old railway line transformed into a bike path. Visit the Cape Cod Museum of Natural History. Tour the Cape Code Potato Crisp factory in Hyannis (yum). Go bird watching and see blue herons, peregrine falcons and bald eagles. Savour its famous sea salt caramels and salt water taffy (chewy sweets). Be 'papped' in Hyannis, where the Kennedys had their holiday home and, today, many stars have holiday homes.
Included in the itinerary - Ferry to Nantucket , a Native American word meaning 'the far island'. It's so wild and well preserved it almost seems uninhabited. Here, the tiny village houses stand alongside the vast, magnificent homes with grey-cedar shingle tiled roofs, a testimony to the wealth of the whaling-era captains; the rich Bostonian middle class have now restored them and transformed them into holiday homes. The ocean offers a precious gift to swimmers on its windswept beaches, with seals to swim alongside.
DAY 6
Cape Cod - Kennebunkport
Head to Kennebunkport, a charming resort town in Maine, with houses on stilts and antique shops.
We love - Strolling the one-mile walk along the coast known as the Marginal Way, which offers stunning views of the shoreline.
Spend the night in a hotel in Kennebunkport just a stone's throw away from the sea with its chic, vintage, family-friendly motel vibe. The establishment ensures that its younger guests have an unforgettable stay and provides bikes, beach equipment and the essential bucket and spade. In the evening, choose from a campfire or board games.
DAY 7
Kennebunkport - Bar Harbor
Head to the charming Bar Harbor marina on Mount Desert Island .
We love - Walk or bike around Jordan Lake or hire a kayak and see the park from the ocean and fjords. You'll discover a very jagged coastline, with pink granite and majestic coniferous forests.
Spend two nights in a B&B in one of the downtown residential areas close to the sea, restaurants and shops.
Things to see and experience - Walk down Cottage Street. Have a lobster lunch at Geddy's, with generous sized portions, childrens' menus and a festive atmosphere.
To see and do - Bar Harbour is the gateway to Acadia National Park. Drive the Loop Road (27 miles long), with stunning views of lakes, wave beaten shores and pink granite mountains. It's one of New England's most biodiverse regions, with 500 species of plants and 300 varieties of birds calling its 39,500 acres home. Then leave the car and hike along some of the 124 miles of hiking trails through forests of maritime pine, birch and maple.
DAY 9
Bar Harbor - Jackson (White Mountains)
Drive to Jackson (186 miles) and accommodation for two nights in a beautiful historic inn with ten buildings spread across a twelve-acre estate. The main structure used to be a church and now offers cosy little sitting rooms heated by real fires.
In the itinerary - explore the white mountains and ascend Mount Washington in a special little train - the mountain-huggingcog railway, in operation since 1869. This area of forests and waterfalls is home to moose, which can be seen at dusk. Discover Bretton Woods, at the base of Mt. Washington. It was here, in 1944, that it was decided the dollar would replace gold as the reference currency in international trading.
DAYS 11 & 12
Jackson - Meredith
Head for Lake Winnipesaukee, New Hampshire's largest lake withover 60 miles of shoreline and hundreds of wooded islands. In summer people canoe, sail and swim in this extremely relaxing spot.
Spend two nights in an old church, renovated into a hotel with natural stone and wood. It's a very friendly location along the shores of Lake Winnipesaukee.
Included in the itinerary - A kayak ride on Lake Winnipesaukee.
DAYS 13 & 14
Meredith - Boston - International return flight
International flight back, arriving the next day.
A la carte
With a few extra days - Escape to Canada

New Brunswick, Canada is so close to Boston that you can easily extend the trip by a few days in this coastal province. It's another country and culture, where off-road scenery, the world's largest tides and many other culinary discoveries await. If you'd like to reconnect with the city spirit, Montreal is just an hour-and-a-half flight from Boston. It's easy to be charmed by this cultural capital, the Old Port, the park, the gentle way of life and the inhabitants...
Optional
A Rough Idea of Price
Dependent on season, accommodation and activities
The estimated cost for this trip is £4,600 to £5,700 per person. A fixed price would not make sense for a bespoke journey. The cost varies according to several factors, including level of service, duration of the trip and how far in advance you book. The exact price will be provided on your personalised quote. The average price for this trip is £5000 per person.
International flights with a scheduled airline
Airline taxes and fuel surcharge
Ten days of car rental
Two-night stay in Boston in a quadruple room, room only
Two-night stay in Chatham in a quadruple room, room only
Overnight stay in Kennebunkport in a quadruple room, room only
Two-night stay in Bar Harbor in a quadruple room, breakfast included
Two-night stay in Jackson in a quadruple room, breakfast included
Two-night stay in Meredith in a quadruple room, room only
A walk in Boston with a local guide
Discover the Harvard and MIT campuses with a local guide
Hybrid bike hire in Boston
A private whale-watching cruise in the Cape Cod area
Return ferry to Nantucket Island
Kayak along Lake Winnipesaukee
Ascent of Mount Washington by panoramic train
Our local Concierge service
A few of the benefits of travelling with us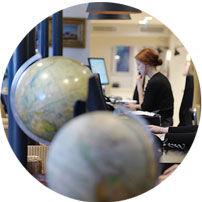 Get in touch
Our experts have the inside track on the destinations they sell and will tailor-make a holiday to your unique requirements.
Contact one of our USA specialists