Itinerary Highlights
Explore colonial Cochin and the beautiful backwaters of Kerela
Enjoy a dose of culture in Mysore
Spot tigers in the watery wetlands of Kabini and in Nagarhole National Park
Enjoy some Ayurvedic pampering on the coast
Contact one of our India specialists + 44 (0) 20 3958 6120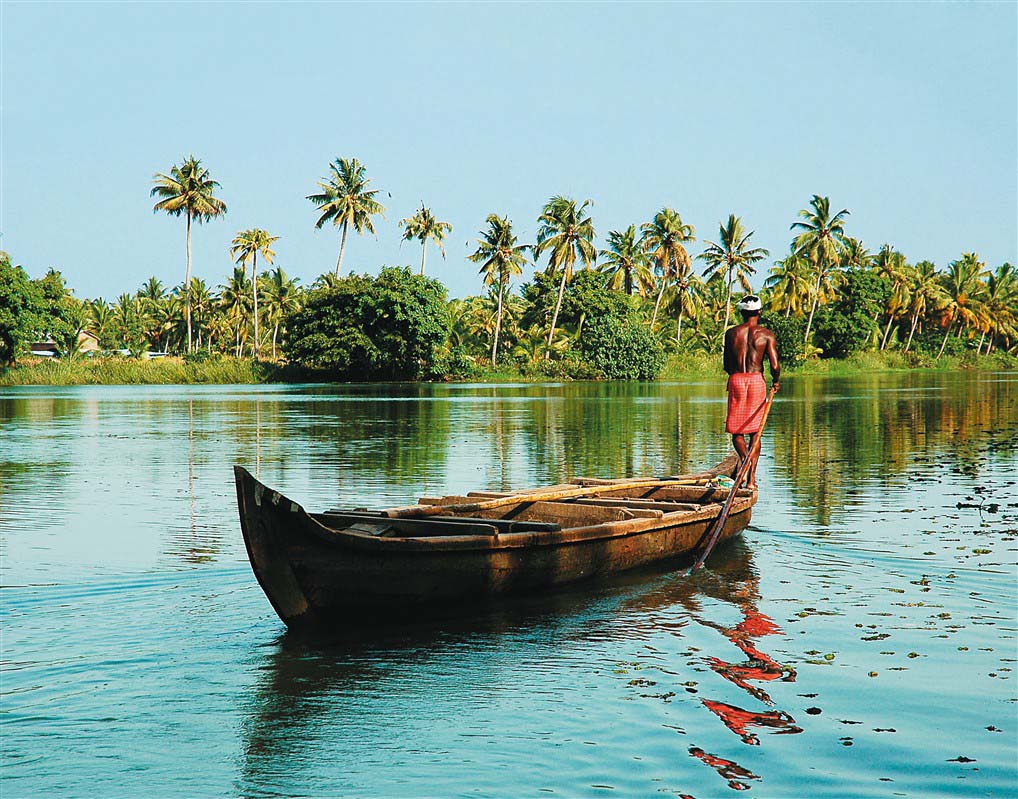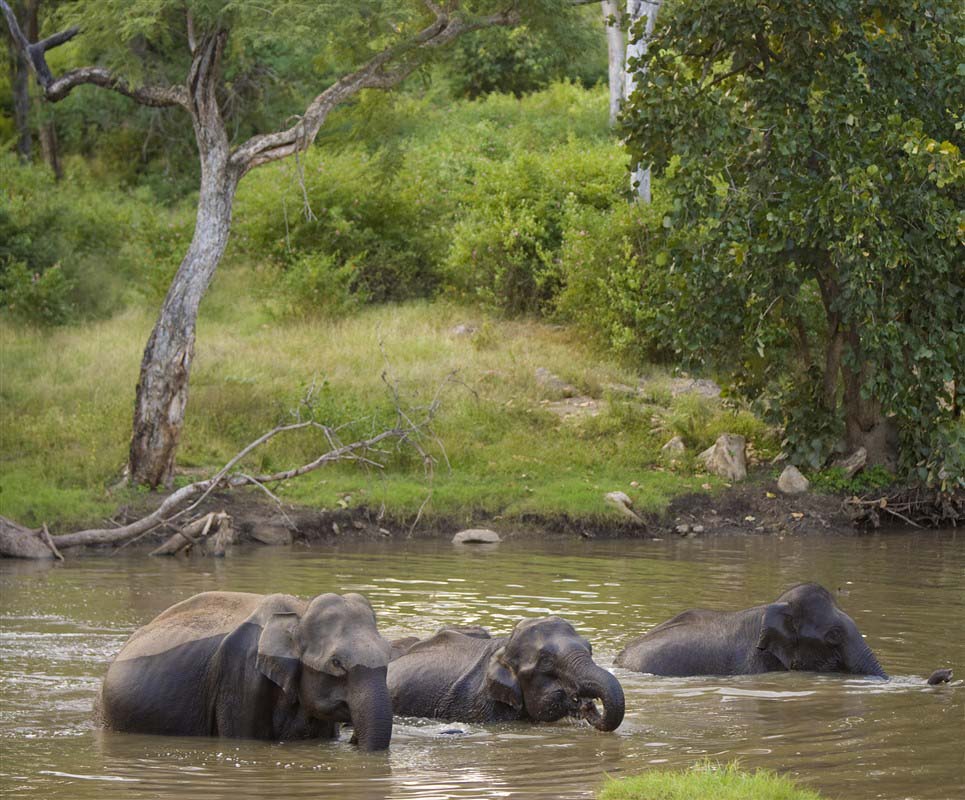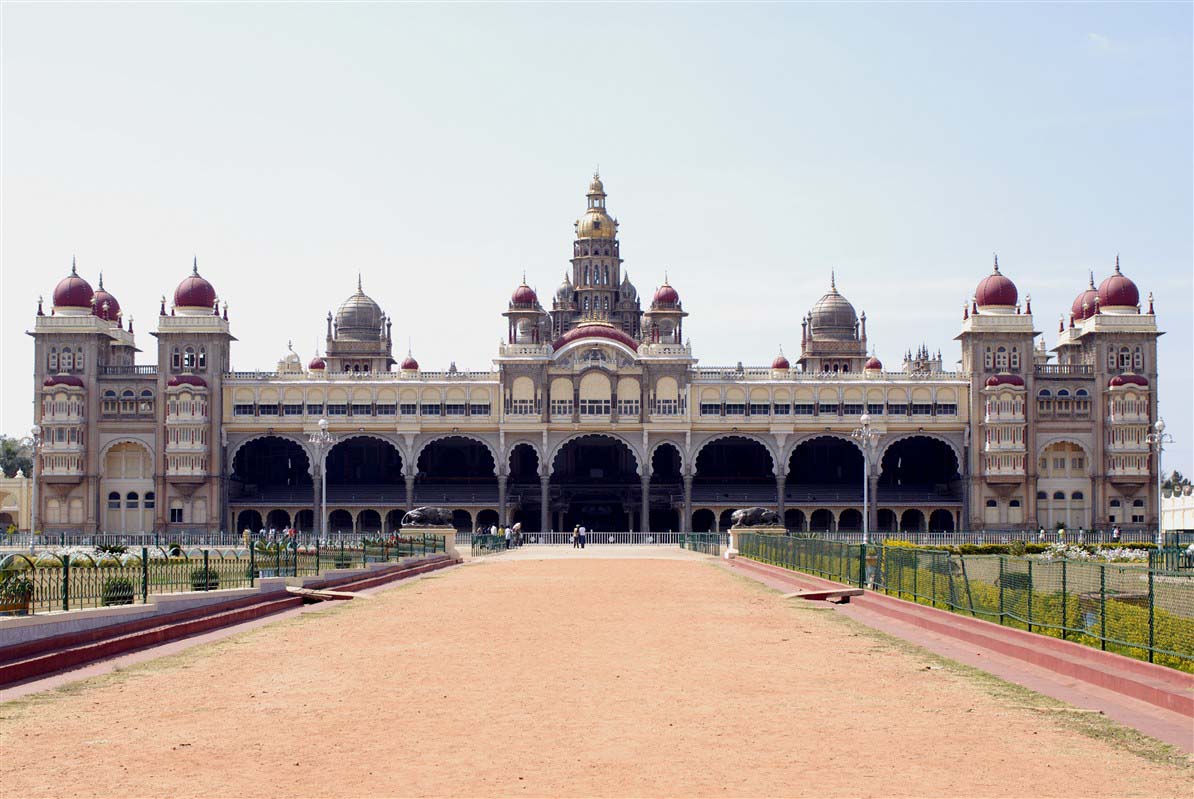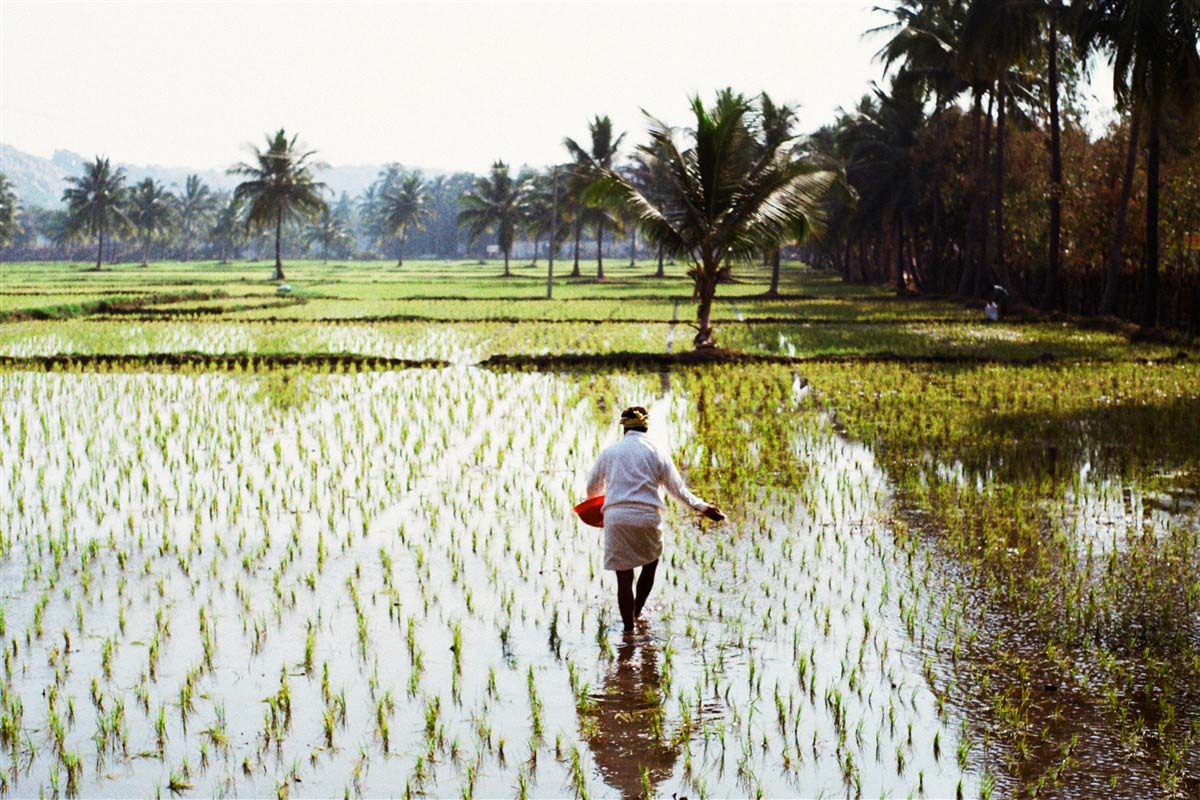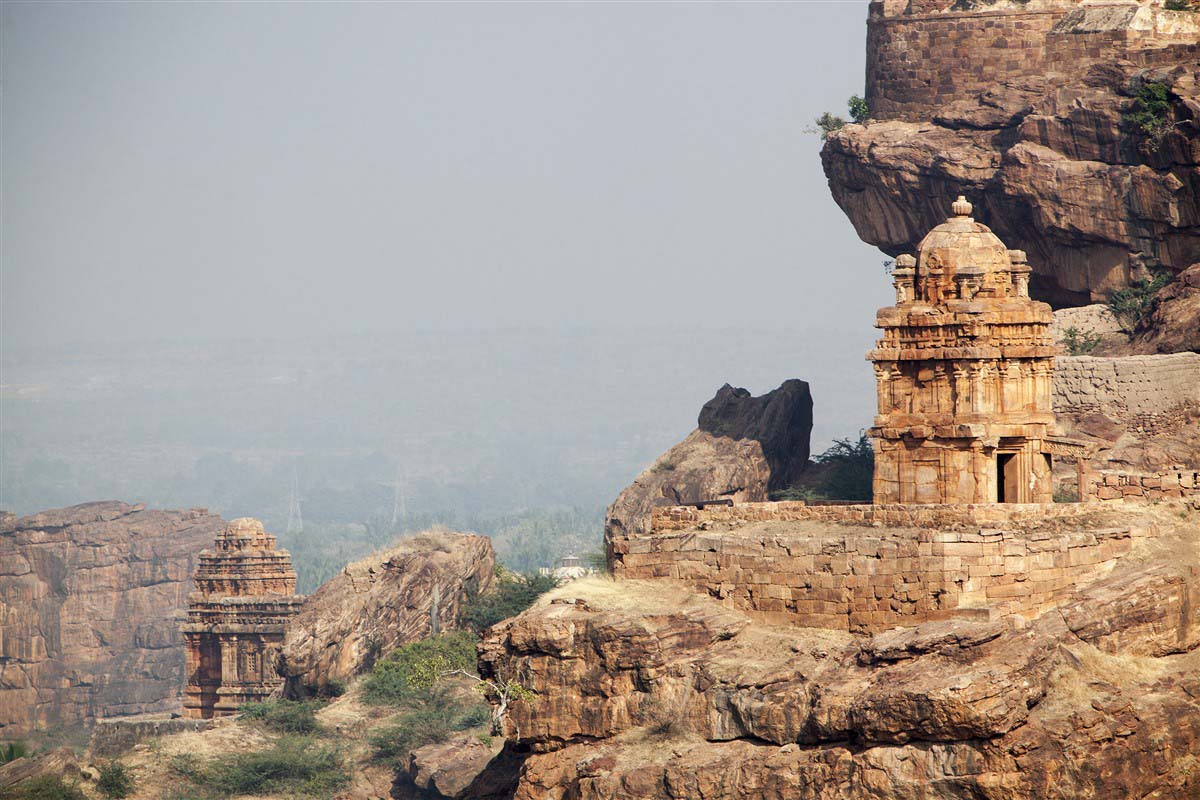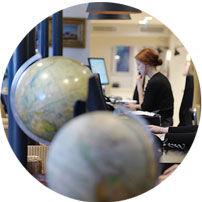 Kerala and Karnataka represent the special K's of southern India, and combining these two fascinating states makes for a perfect combination of culture, cities, wildlife and tea country. Travel from Cochin and the backwaters in Kerala to Karnatakan and explore classics including Mysore, Nagarhole National Park and Neeleshwar, nestled on the beach for the perfect finale.
Route
Everything is 100% tailored to you
There are no direct flights to Kerala, but several airlines offer slick connections with a layover in the middle of the night, arriving in to Cochin at breakfast time. The total flying time should be around 13 or 14 hours including transit time, and your bags will be checked straight through so you don't need to collect them on route.


You will arrive into Cochin at breakfast time and be met after baggage reclaim for the roughly two-hour private transfer to tranquil Vembanad Lake, where you will stay in one of our recommended properties right on the water. After a long stint of travelling, the pace of life on the lake is deliciously slow and so this is the perfect place to enjoy some R&R, but there are plenty of tempting activities on offer as well. After a delicious Keralan curry lunch, a great way to stretch your legs is to borrow bikes and explore the area, which is pleasingly flat. You might have already developed a passion for Keralan cuisine, in which case we can arrange a cooking class where you can learn about the region's spices and cook with superbly fresh local ingredients - Keralan curries can be famously hot, so go easy on the chilli! Then there's also yoga, fishing, boating, kayaking, bird watching and a heritage walk in Alleppey on offer.

DAY 3
Beautiful Backwaters
After breakfast this morning you will be met for the short drive to a local dock in order to board your luxurious converted kettuvallam or rice barge for an overnight cruise on the beautiful backwaters of Kerala. This stunning ecosystem of canals, lakes and rivers sustains thriving rice paddy fields and plantations of banana trees and other crops. As the rice barge progresses at a very sedate pace you get a wonderful insight into the slow life lead by the inhabitants of this beautiful region as you pass working boatyards and can see villagers separating coir - the course fibres from coconut husks - and spinning it into one of the world's toughest threads, used to make mats, ropes and even fishing nets. A cruise on the backwaters is a pretty magical experience at the best of times, with all your meals served aboard, but the region really comes into its own during what photographers call 'the golden hour' (at sunset and sunrise) when an already attractive place becomes stunningly beautiful. All we'll add is a strong recommendation to bring a spare memory stick! After dark, your on board chef will rustle up a delicious traditional meal and you can then fall asleep to the sound of lapping water against the hull of the boat.
This morning you will enjoy another supreme photo opportunity and a light breakfast on board before disembarking at the dock from where you will be driven to Cochin, which takes around one and a half hours. We work with a couple of charming boutique hotels, both of which are located on the waterfront by the entrance into Vembanad Lake, and near the Chinese fishing nets - another iconic Keralan site. Enjoy a delicious lunch at your hotel before you have an afternoon to explore lovely Cochin. We will provide you with further recommendations of what to do and where to shop (head to the Jewish Quarter) in the city, so you can explore at your own pace.
Cochin is a lovely city with a fascinating heritage. This morning you will be met at your hotel after breakfast for a private guided bicycle tour, with plenty of opportunities to stop and take photos or drink a refreshing lassi. Cycle past the Chinese fishing nets, dhobi ghats (open air laundries), temples, mosques, synagogues and churches that hint at the city's multinational past, before visiting spice warehouses full of spices that made the region rich for centuries. Your guide will explain more about the spice trade as you take in the smells of dried ginger, cardamom and chillies. This is all bound to work up an appetite, and we will recommend somewhere for lunch before you have the rest of the afternoon and evening at leisure, either to explore more of the city, or the pampering facilities back at your hotel, such as ayurvedic massages. One worthwhile trip to consider is a visit to the Muziris Heritage Project. Muziris is the earliest commercial harbour in southern India, and today home to an excellent project to preserve the history and heritage of the place.


DAY 6
From Kerala to Karnataka
An early start today as you are met and transferred the hour back to Cochin Airport for the flight to Bangalore in the northerly neighbouring state of Karnataka. The flight takes one hour and you will be met after baggage reclaim for the three and a half hour drive to Mysore, where you will arrive in time for a late lunch. This afternoon and evening we recommend relaxing at the hotel or indulging in some Ashtanga yoga, for which the city is famed.


DAY 7
Mysore and Srirangapatna
After breakfast at your hotel it's time for a private guided day trip around Mysore and nearby Srirangapatna. First stop is Mysore itself, which may rhyme with 'eyesore' but which is in fact one of the most beautiful cities in southern India. Your guide will take you through the city to explore its regal heritage, culminating in a UNESCO World Heritage palace designed in so-called Indo-Saracenic style with influences from Hindu, Islamic and Western architecture. The finished article is a superb example of the opulence of the era of the Maharajahs and supposedly the second most visited monument (after the Taj) in India. For that reason alone you'll want to get there early before experiencing the less grand but no less impressive city bazaars, full of spice traders' stalls. After lunch in the city your guide will drive you to Srirangapatna, just ten miles away. This riverine island town in the middle of the Kaveri River has been a pilgrimage site (focused around the Sri Ranganathaswamy temple) for centuries and was the site of one of the bloodiest battles of the British colonial era as well. Return back to your hotel this evening with a wealth of new Indian history under your belt.
DAY 8
Nagarhole National Park
Cultural Karnataka makes way for the state's wonderful wildlife today as you have a private transfer to The Bison Resort, next to Nagarhole National Park, which is less than two hours away. You will arrive in time for lunch and then enjoy an afternoon game drive in the Nagarhole Tiger Reserve in the hope of seeing the biggest of the big cats in its beautiful natural environment. Fingers firmly crossed you will see tigers and also leopards, but you are almost certain to see elephants, wild boar and deer. The resort's enviable location overlooking the Kabini backwaters means that even when not on safari guests often enjoy extraordinary wildlife viewing from the camp's observation deck, so you can enjoy an evening G&T here and keep one eye out for beasties as well. Overnight in one of Bison's African safari-style tents.


DAY 9
Nagarhole and Kabini
Safari sightings are often best first thing so this morning you will return to the park by 4x4 to spot more wildlife. Return in time for a late breakfast and then relax for the rest of the morning until lunch, or visit a local tribal village in the Kabini backwaters on a guided trek. After lunch you can explore the region again, this time from the water on a boat safari with sunset drinks. As you cruise quietly around the backwaters you will see elephants, crocodiles and - if you're lucky - a tiger drinking down by the water's edge. As the sun dips, enjoy a sundowner cocktail as you drift through the channels with the engine switched off. It's a wonderfully tranquil moment. This evening we have arranged a bush dinner for you on your last night in Nagarhole, complete with your own butler, lanterns, bonfire and table set up in the bush away from camp and under the stars.

DAY 10
Head for the Hills
Time for one last early morning game drive, when we hope you tick off any last species you've yet to see, and then it's breakfast back at camp before the three hour drive on to the Coorg region to the north west. Coorg represents another entirely distinct landscape in Karnataka, this time lush green hills that are home to spice and coffee plantations. You will be staying at the Vivanta by Taj, Madikeri and you will be there in time for a late lunch before you can enjoy an afternoon at leisure at the hotel, making the most of the spa and 30 acres of grounds with walking trails.
After a hearty breakfast you will be met at the hotel by your trekking guide before a half-day walking trip through the plantation region. Your guide will explain what is growing where, and you will visit isolated communities of the many clans of Kodava people - the indigenous residents of Coorg who wear distinctive traditional clothing. Return to the hotel in time for lunch and have another afternoon at leisure. Having walked through coffee plantations, this afternoon you can learn more about the process of planting and harvesting coffee beans and what happens next to turn bean into brew before you sample some delicious local coffee.


So far your stay in southern India has included lakes, backwaters, cities, a wetlands national park and hill country, and for continued variety the final stop is a stretch of beautiful beach on the Indian Ocean coastline. After breakfast you will be transferred the three and a half hours to Neeleshwar Hermitage on a stunning drive back in to Kerala through the hills of the Western Ghats. You will arrive in time for lunch in this heavenly spot before enjoying a few days of blissed out pampering. This afternoon you will have a consultation with the experts at Neeleshwar in order to ascertain the best combination of the three great Ayurveda (an ancient Indian philosophy/medical treatment) health principles practiced at the hermitage, namely massage, yoga and meditation.


DAYS 13 & 14
Life in the slow lane
You can spend the next couple of days sampling the delicious (and very healthy) food at Neeleshwar and enjoying the Ayurvedic treatments and principles, but there's also ample opportunity to explore the local area. Go for long walks along the local beach where you can watch fishermen bringing in their catch and mending their nets beneath the shade of the palm trees. Alternatively, take a trip back in to the Western Ghats for guided trekking along superb trails, bicycle through the backwaters (with a picnic lunch arranged by the hotel) or visit local Bekal Fort.


DAYS 15 & 16
Mangalore & Mumbai | Hometime
You can enjoy a relaxing morning at Neeleshwar before a last lunch and then a two-hour transfer north to Mangalore Airport for the one and a half hour flight to Mumbai, arriving early evening. On arrival you will be transferred to a very decent hotel next to the airport for one final night in India.
Make your way to the international terminal for your mid-morning flight back to the UK via the Middle East. The flights combined, plus layover, should take around 13 hours with your bags checked through and arriving back in to the UK in the evening.
A Rough Idea of Price
Dependent on season, accommodation and activities
The estimated cost for this trip is £3,560 to £5,020 per person. The final cost of the trip depends on the way we tailor it especially for you. The final cost varies according to several factors, which include the level of service, length of trip and advance booking time. The exact price will be provided on your personalised quote. The average price for this trip is £4,185 per person.
A few of the benefits of travelling with us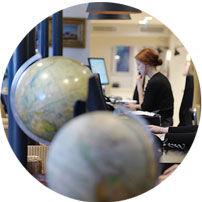 Get in touch
Our experts have the inside track on the destinations they sell and will tailor-make a holiday to your unique requirements.
Contact one of our India specialists