Itinerary Highlights
Stay in a traditional Ladakhi village
Spend three days trekking in the midst of high, rural India
Share sunrise prayers with the Buddhist monks of Thiksey monastery
N.B. The price for this itinerary is based on four people travelling
Contact one of our India specialists + 44 (0) 20 3958 6120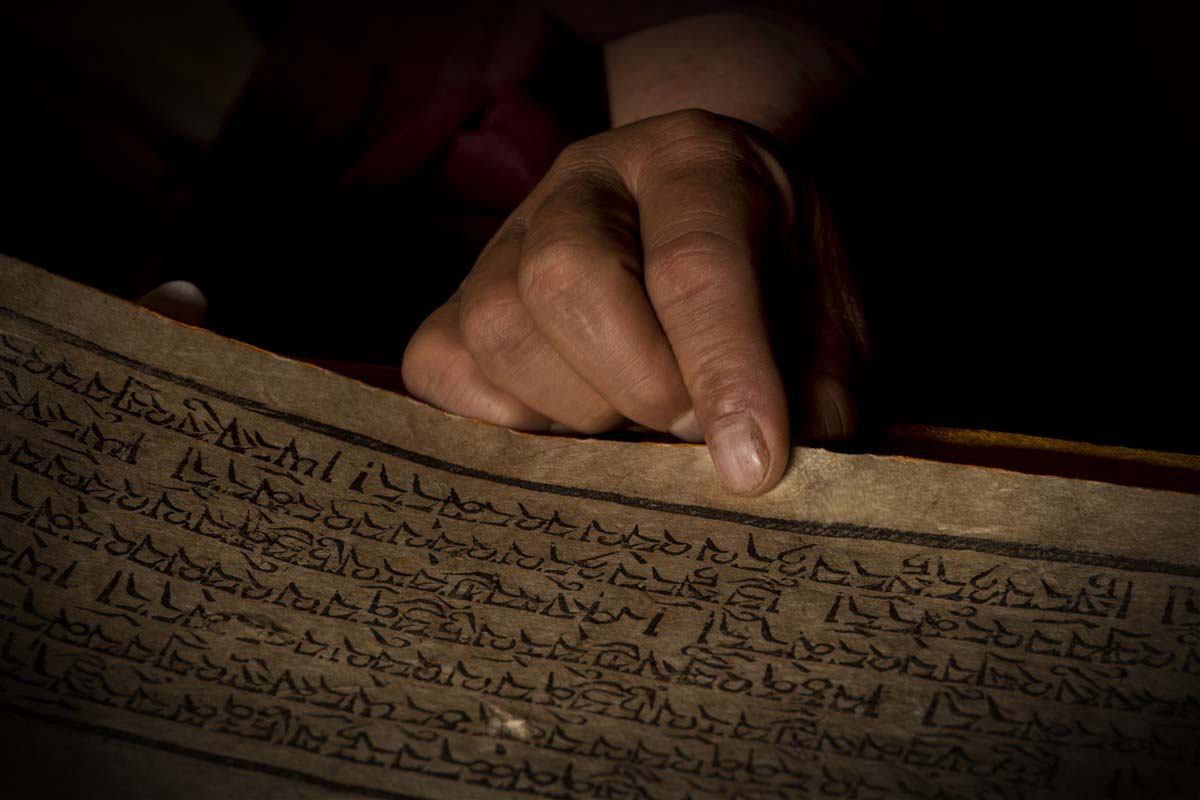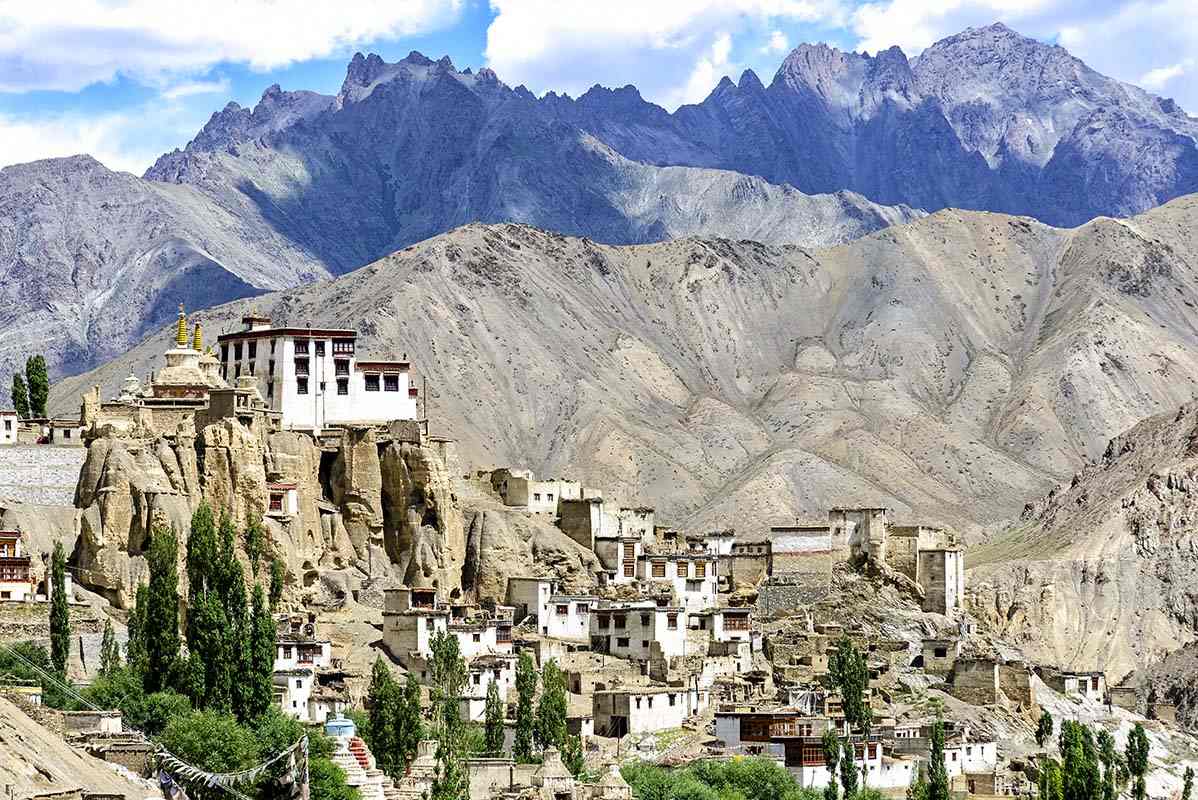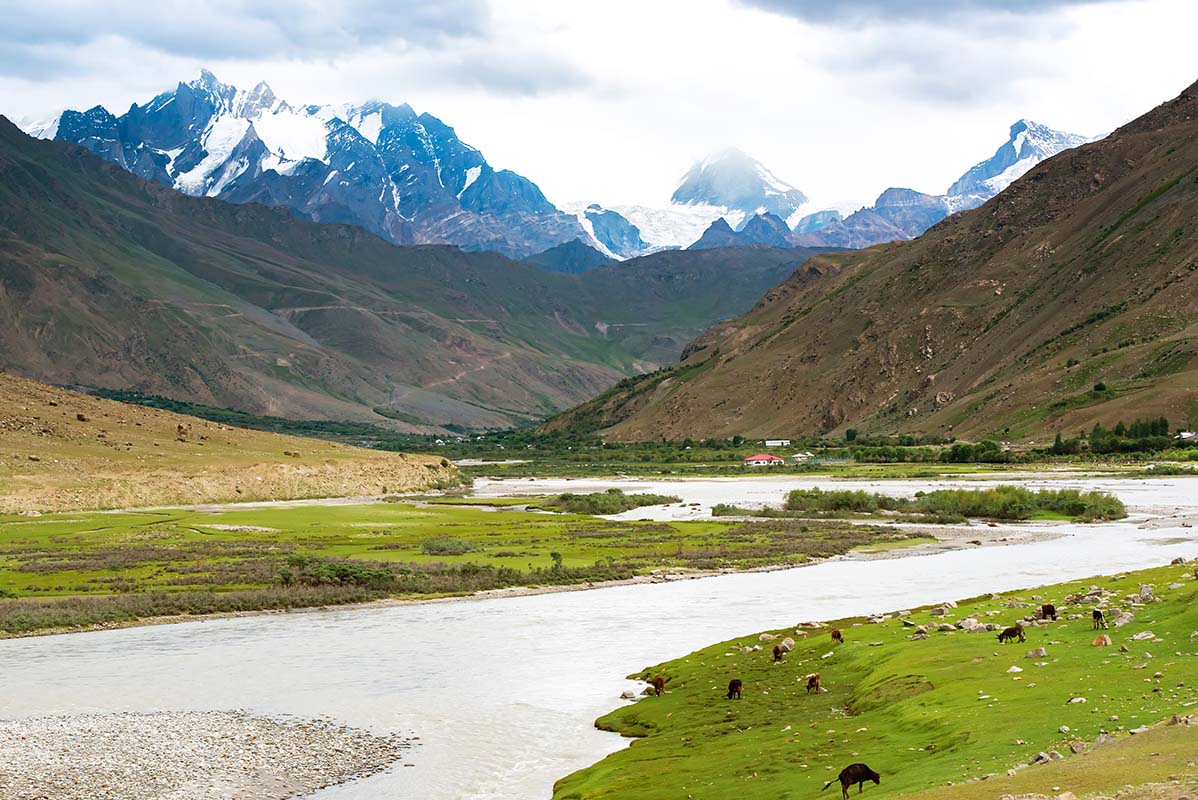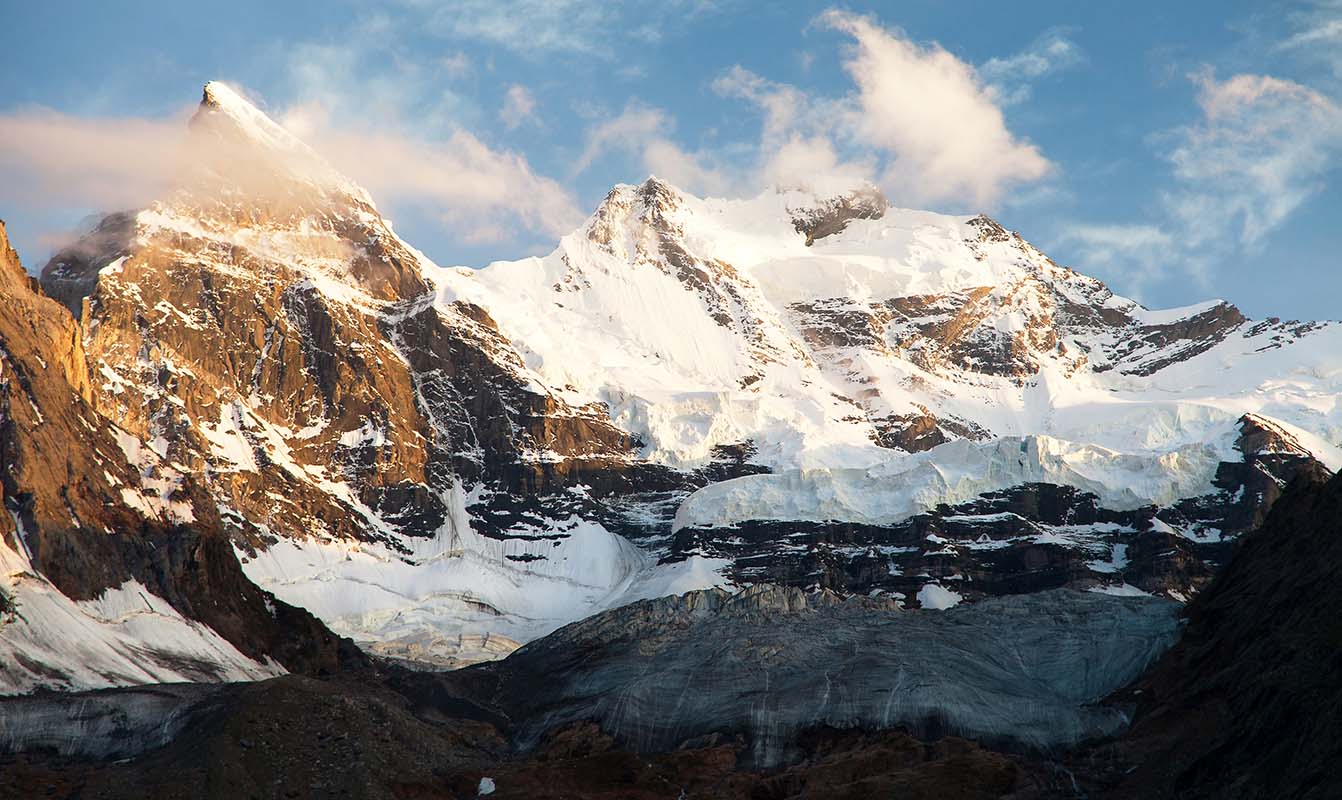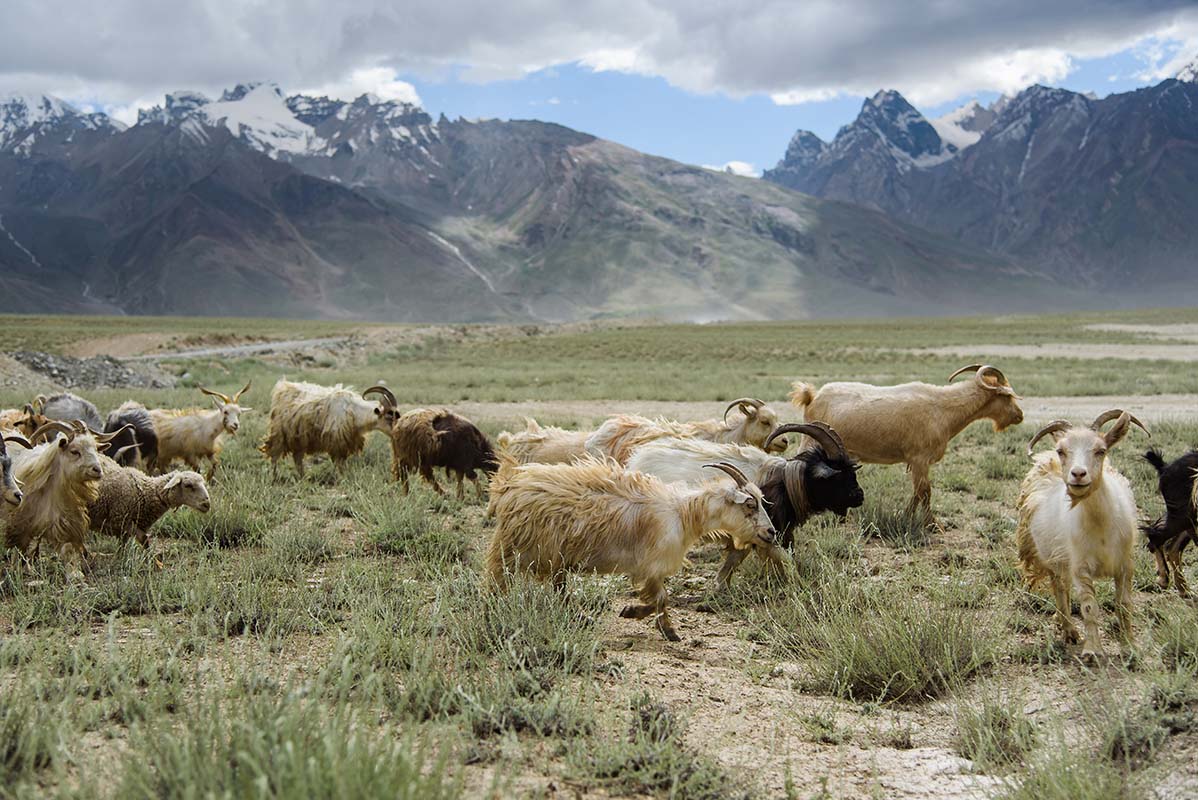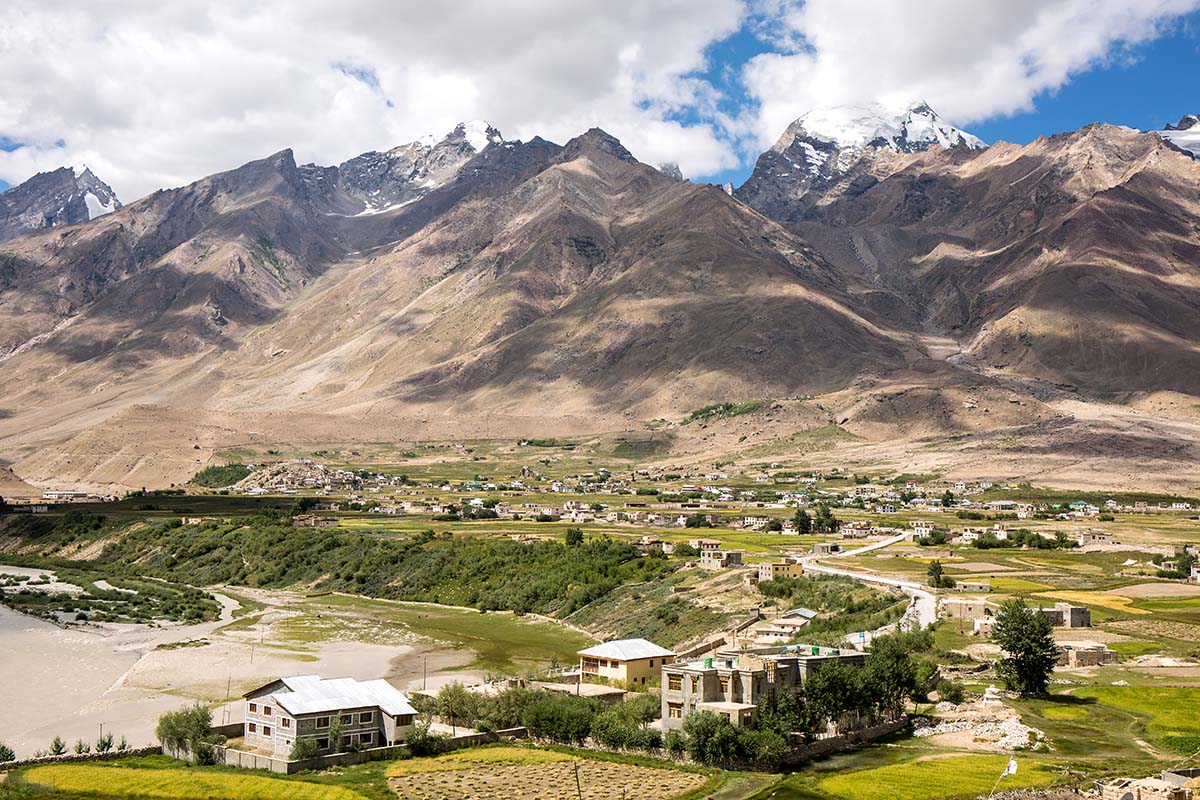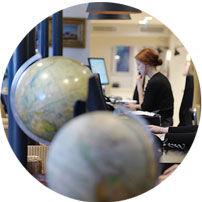 This twelve-day trip the very north of India lets you experience traditional rural life first hand, away from the crowds and instead surrounded by stunning mountainous scenery and authentic Tibetan Buddhist communities. This is one for the culture vultures or anyone who wants to see another side of India.
Your adventure begins in in Delhi where you can settle into your hotel before exploring on a rickshaw tour or taking part in a cooking class. From here, head to the Ladakh region where you can get to know the local villagers and visit the ancient Basgo Fort. Embark on a three-day trek in the heart of the region, crossing streams and meandering through valleys before heading to the Hemis monastery and museum with an expert guide.
Then enjoy one last treat before heading home - rise before the sun and head to Thiksey monastery in time for morning prayers and a delicious picnic breakfast. Spend the evening enjoying stunning views and exploring the local area, before heading home the following day.
Route
Everything is 100% tailored to you
Your overnight flight to Delhi leaves London in the late evening and takes roughly eight and a half hours.
Your flight arrives into Indira Gandhi International Airport at around breakfast time. Once you have passed through customs and collected your luggage you will be met by your driver and transferred to your hotel. Depending on which you are staying at, this journey should take between 45 minutes and one hour. On arrival at your hotel, you can check in and then have lunch there. You then have the afternoon to relax by the pool, or alternatively, you can hit the ground running and explore this vibrant city, either making use of one of our city experiences or going freestyle using our detailed Dossier to recommend the best places to eat, drink and shop. We can arrange a cooking course; a rickshaw tour of the Red Fort and Humayun's Tomb, or more. Our Dossier will also come in useful for choosing a restaurant this evening. Sadly we recommend an early-ish night before your pre-crack of dawn start tomorrow.
You will be met at your hotel very early for the transfer back to the airport for the domestic flight to Leh in Ladakh. The flight takes about one and a half hours, arriving at breakfast time. You will be met after baggage reclaim for your private transfer. While Leh has its merits, we're taking you to the small village of Nimoo, some 40 minutes away at the confluence of the Indus and Zanskar rivers. Given the altitude, we recommend taking it very easy for the first day or so in Ladakh, so you can sit outside your traditionally inspired - though very comfortable - village house accommodation and get some well-deserved R&R as you admire the epic views and orchards of apples, apricots and walnuts around you.
After a good night's sleep and a delicious breakfast of fresh fruits and locally baked bread, you can stretch your legs with a morning walk. We'll arrange for a local guide to accompany you and introduce you to the local villagers so that you get a real taste of Ladakhi life. Return to your village house for lunch, and depending on how well you've acclimatised by this point you might want to take the afternoon easy or get out to do more exploring with a visit to nearby Basgo Fort, home to three 16th Century monasteries which have - unusually - architectural features more in keeping with Islam than Buddhism. Enjoy a freshly made Ladakhi supper before another early night.
Hopefully, you're ready to properly start getting to know the Ladakh region today because we've got a busy day planned for you. First up you'll be heading up the Zanskar canyon to the wonderfully named village of Chilling. As you journey for about an hour keep your eyes fixed out of the window for some beautiful rural views. When you arrive, spend some time with your guide meeting local craftsmen such as metalsmiths and see their handiwork being made first hand before it's sent to market in Leh. This place may be Chilling by name but not by nature as you'll now be donning swimwear and heading onto the river for a whitewater rafting adventure which will take you all the way back to Nimoo in time for lunch on the riverbank. As before, if you feel up to it, we can arrange another guided walk, or a cooking lesson so you can learn to make delicious local Ladakhi recipes. Enjoy a relaxed last evening in your Nimoo home from home.
Pack up your bags this morning as you'll be moving on to stay in another village house today. First up, though, we suggest you pay a visit to Phyang Monastery, an impressive white and red building that dominates the otherwise grassy landscapes in this part of Ladakh. We'll also arrange for a picnic lunch to be served nearby so you can sit and eat with quite the view. After lunch hit the road with your driver and head for the royal village of Stok. The drive should take around an hour and a half and you'll arrive to views of Stok Kangri, one of Ladakh's most beautiful mountains. Once you've settled into your new village house you can then spend the afternoon exploring, either on foot or by bike, before an early night.
By now fully rested and acclimatised, you're ready to begin a three-day trek. Over the next three days, you'll be trekking through the heart of the Ladakh region and sleeping in domed tents along the way. Rest assured though, the team of guides and porters will ensure you're still fully fed with delicious and hearty food and are as comfortable as can be. The first night's camp will be in Moncarmo, following a day trekking along a river and up through a valley. The first stop is a charming teahouse in Changma before forging on to Moncarmo itself, which sits at 13,700ft. You will have both lunch and dinner at the campsite.
DAY 8
Moncarmo to Matho Phu
Day two of the trek sees you ford a glacial stream to gain access to the Matho La (Matho pass), which is at an altitude of over 16,000ft, before heading back down to reach Matho village where you will be camping in high altitude meadows that are only inhabited in summer.
DAY 9
Matho Phu to Shang Phu
Finally, day three sees you cross streams and walk along one valley before crossing a pass and descending into the next door valley. Follow tradition by placing a prayer flag into the stone cairn or tower at the pass and then continue until you reach your final tent pitching spot at Shang village.
Say goodbye to your tent and trekking life this morning as you make the short walk (roughly an hour) down to meet your transfer car. From here it's a 45-minute drive to Hemis monastery and museum, which you can wander around with your guide before a picnic lunch. After lunch, you're headed for Ranbirpur and The River House; the area's first four bedroom house which also happens to sit on the banks of the Indus River and enjoy spectacular views of the surrounding landscape. The drive will take roughly 45 minutes and when there you can appreciate the wonderful views of no fewer than three monasteries from this magical viewing point.
Wake before the sun is up this morning in order to make it to Thiksey monastery (or gompa as they are known locally), which is around 30 minutes away, in time for early morning prayers with the Buddhist monks - a truly memorable and moving experience. Afterwards, enjoy a picnic breakfast and then explore the ancient village of Shey and the ruins of the former Royal Palace, once summer residence of the King of Ladakh in the 17th and 18th centuries. The afternoon and evening are yours to spend relaxing and enjoying the views in between catching up on some sleep, but there is the option of another walk, this time to the nearby 16th century Stakna monastery (Stakna means the Tiger's Nose) on the opposite bank from the River House.
Wake up early and savour the last of the views this morning before your transfer an hour to Leh Airport in time for check in and an hour and 20 minutes flight to Delhi. Your bags will be checked on through to London and you have roughly three hours in transit in Delhi before the nine and a half hour flight back to London, which arrives in the early evening.
A Rough Idea of Price
Dependent on season, accommodation and activities
The cost for this trip is from £5,650 per person. The final cost of the trip depends on the way we tailor it especially for you. The final cost varies according to several factors, which include the level of service, length of trip and advance booking time. The exact price will be provided on your personalised quote.
A few of the benefits of travelling with us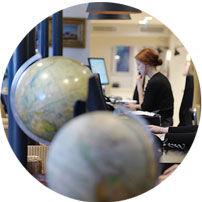 Get in touch
Our experts have the inside track on the destinations they sell and will tailor-make a holiday to your unique requirements.
Contact one of our India specialists