Itinerary Highlights
A great trip to cultivate 'the art of Zen', in a Japanese garden or Polynesian lagoon
From imperial Kyoto to futuristic Tokyo, essential urban Japan
Polynesian sweetness & life on stilts
Private guides, special encounters & well-functioning logistics are all part of the itinerary
Contact one of our Japan specialists + 44 (0) 20 3958 6120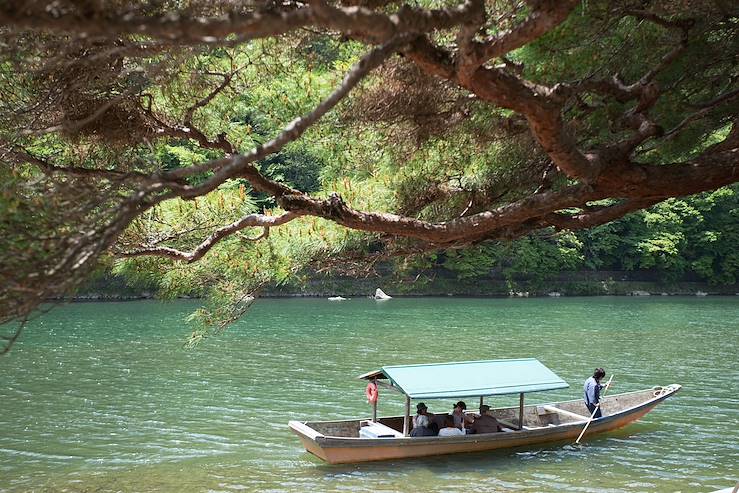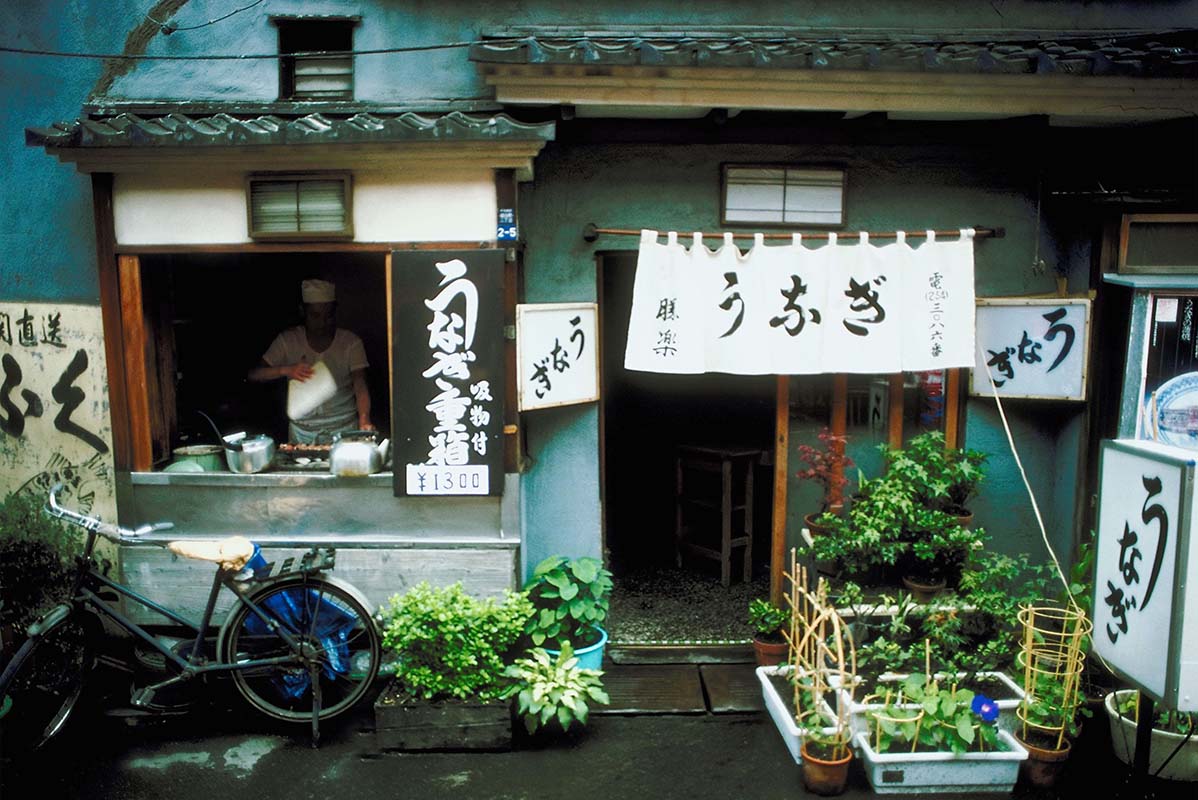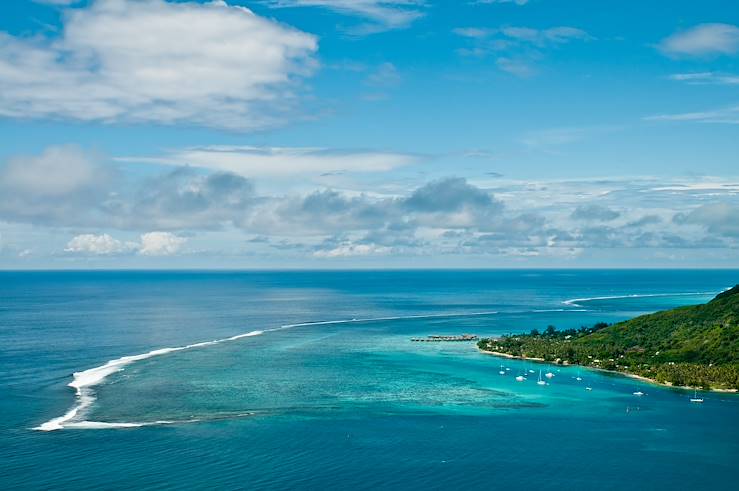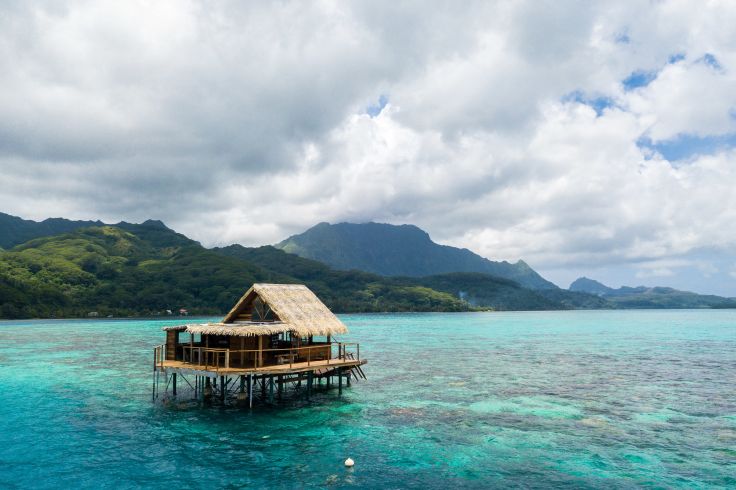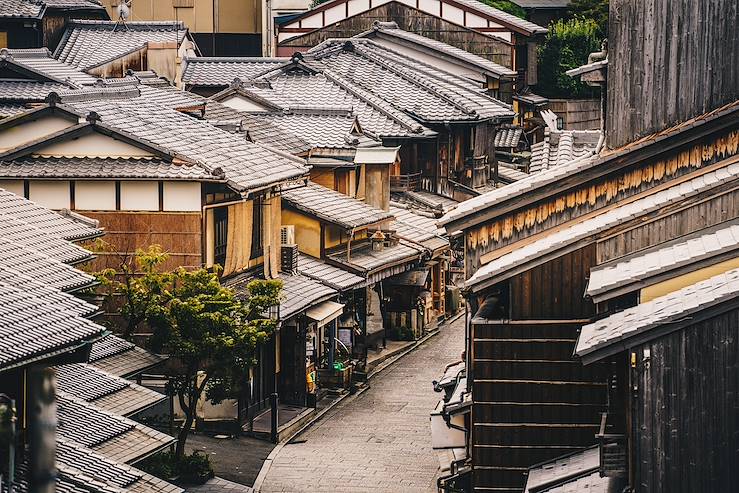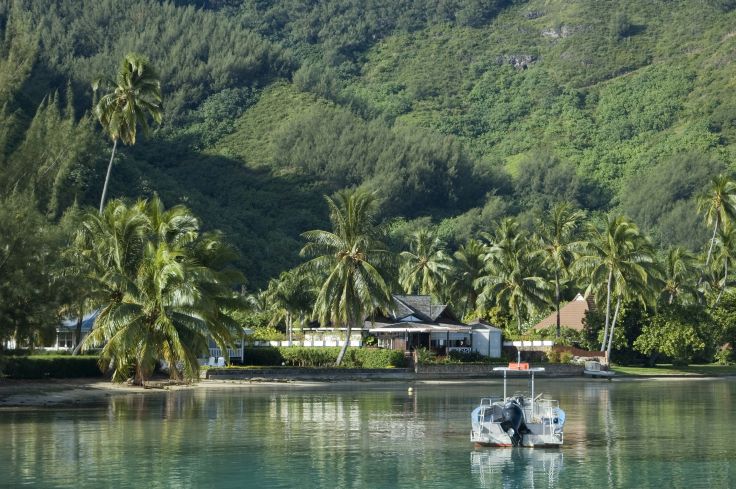 The art of living, the yukata & the pareo - Your journey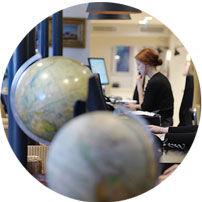 takes you from the Land of the Rising Sun to the archipelago of breathtaking sunsets.. Zen means as much in Japanese as in Polynesian. In Japan, you'll find it in a Japanese garden, in a cup of tea served according to strict rules, at the top of a tower at the edge of a panoramic pool, in the hidden alleyways of a dizzying city in the company of a knowledgeable guide, in the privacy of a
ryokan
(traditional inn) in the Japanese Alps, and the heat of an onsen (hot spring bath). In Polynesia, the Zen can be found in the islands' gentle rhythms. Time goes by peacefully, between naps in the hammock, snorkeling trips among multicoloured fish and corals, lunches on the sand and aperitifs at sunset.
And then there's the dress-code, an invitation to be lazy: a pareo (traditional sarong), swimsuit, straw hat, and sunglasses.
Designed for couples, this great journey is an invitation to really think, and to take time as a couple in some truly beautiful locations.


In your itinerary

Roadmap - First, Japan in three acts. Three acts to take the pulse of this country unlike any other. Kyoto, the cradle of the Japanese soul, where one constantly switches between the 18th and 21st centuries. Then Japanese Alps and Takayama, to get some fresh air and experience the Japan of another era. Finally Tokyo, a confusing mix of genres and eras but one that weaves its magic. In Japan, you travel by train and public transport. Expect efficiency, punctuality, comfort, and that special something that the train always adds to the journey. And then in French Polynesia, swap trains for boats and planes. Moorea is your first stop. From above, it looks a bit like a heart. Swim with dolphins, dive with rays, hike on the mountainside and in the forest. A hop, skip, and a jump and you land on Bora Bora, the perfect embodiment of the Polynesian dream, set in the centre of its lagoon fringed with white sand and coral gardens beneath the waves. With its Tahitian gardenia necklaces, ubiquitous smiles and many shades of blue: Tahiti wraps up this journey to a soundtrack of soft ukulele notes.
In the itinerary - Because this trip is a two-part trip, we have selected hotels with character in Japan - a boutique hotel, a ryokan (traditional inn) and a large, prestigious brand hotel - and then intimate bungalows in Polynesia. As for the high points, we've planned days with knowledgeable private guides in Kyoto, Tokyo and Bora Bora, an introduction to chanoyu (the Japanese tea ceremony), and a car to tour Moorea. There's always the possibility to complement your itinerary with bespoke experiences and other tailor-made pleasures; not forgetting that our on-site local concierges can help you meet any last-minute needs and wishes.


En route, you'll love...
Spending the day with a private guide in Kyoto and an expat guide in Tokyo: immersion in the Japan of the Japanese - attending a tea ceremony in a traditional house - outside the big cities, indulging in the pleasure of the onsen (traditional hot spring bath) - tasting the local cuisine of the Japanese Alps - traveling to the village of Shirakawago for a journey through time - losing yourself in a depato, a uniquely Japanese department store - gazing over Tokyo from your room and from the hotel pool, perched atop of a new tower in the business district - donning a straw hat and a colourful pareo to go for a stroll at the Papeete market - stopping at a street vendor for some raw Tahitian fish - a picnic for two on an isolated motu (islet) - moving nonchalantly from a towel on the beach to the lounge chair by the pool - relaxing in the spa: Tahitian gardenias, a Polynesian massage with monoi oil or vanilla aromas - swimming with dolphins or rays and diving with colourful fish - life on stilts: opening your shutters to the ocean, enjoying a nap in a hammock, going from your bed to the lagoon.
Route
Everything is 100% tailored to you
DAY 1
International flight to Osaka
Overnight flight, arriving the next day.
Arrival in Osaka. Train to Kyoto from the airport. Four-night stay in a very beautiful hotel with a warm, comfortable, contemporary design, whose discreet, efficient and considerate service is particularly pleasant. Its central location is another asset; its Zen garden is another.
In the itinerary - A day discovering the city with a private guide.
Recommended tours during your stay in Kyoto: the Philosophers' Path, the Ginkaku-ji, Kyomizu-dera, Sanjusangen-do, Kinkaku-ji and Ryoan-ji temples, the Kawai Kanjiro Memorial Hall (pottery) museums, the Fureai-kan Kyoto Museum of Traditional Crafts, Hosomi Art Museum (Shinto and Buddhist Art), the Nomura Museum (paintings, tea ceremony utensils, ceramics), the Kampo Museum (traditional arts), the Hashimoto Kantetsu Memorial Museum (painting), the Costume Museum, the traditional quarters of Gion and Pontocho, the picturesque streets of Sannen-zaka and Ninen-zaka. Also Fuka stores (specialising for 130 years in the production and sale of fu or wheat gluten), Iriyama Tofu (tofu), Nishimura (Ukiyo-e art), Ippo-cho (tea), Nakanishi Toku Shoten (antique dolls) or the gardens of the temples that can be found everywhere in the city.

Head to Tokyo on the Shinkansen Nozomi high-speed bullet train. Your luggage? We'll take care of transferring it to your hotel in Tokyo. You can calmly enjoy the scenery passing by between the two Japanese cities. Ideally you would sit on the left to catch the best views of Mount Fuji passing by. Four-night stay in a stunning hotel perched in the new Toranomon Hills tower in the business district. In addition to stunning views of the city - the panorama from the rooftop pool is particularly impressive - the hotel offers impeccable service and quality cuisine. Inside, common areas and guest rooms feature elegant and modern design. The concept is a very successful blend of modern art and Japanese style.
Recommended visits for your visit to Tokyo: The Tower of Winds, the Spiral Building, the Edo-Tokyo Museum, the Tokyo International Forum, the Odaiba district, Roppongi Hills; also the Asakusa Temple, the Meiji-jingu Shinto shrine and garden, the Nezu Institute of Fine Arts, the Mori Art Museum, the Hara Museum of Contemporary Art, the Ginza, Shinjuku, Shibuya and Ueno districts, Ameyoko Market and the Tsukiji fish market (get there in the early morning!).
Its gentle life has always attracted painters, sculptors, writers and poets. A few days to enjoy Moorea, Tahiti's sister island, combining the pleasures of the lagoon with eco-tourism.
Already included in your itinerary - Authentic dinner at the home of a Polynesian couple living in the village of Haapiti. The opportunity to discuss daily life in Polynesia and to share a slice of life with a couple passionate about their island.
Optional - A unique and unforgettable encounter with the Dolphin Centre's dolphins , with a guide - a quad tour of the island's back roads, complete with spectacular views.
Optional - Two-day can rental to best travel around the island.
What to see, what to do - Enjoy a mahi-mahi on the beach - attend traditional dance shows - nap on the sand or by the pool - put on flippers, a mask and a snorkel to see the multicoloured reef fish - take a catamaran ride - have a flower treatment in the spa - cycle ride around the island - a romantic getaway at sunset.

A majestic mountain, an idyllic lagoon, a splendid hotel in an almost surreally beautiful spot. Two days to take the pulse of Bora Bora and enjoy time peacefully passing by.
In the itinerary - A day with a private guide and a rich itinerary: 4x4 safari through the island's interior, swimming with rays, black-tipped sharks and multicoloured fish and lunch with your feet in the sand at a renowned island restaurant.
Optional - A private helicopter ride to discover the island and its lagoon from the sky - a private half-day boat tour of the lagoon, punctuated with stops to observe the majestic rays or dive among the colourful corals and tropical fish.
What to see, what to do - A snorkelling trip to a coral reef - an open-air Polynesian massage on the beach cooled by the calm trade winds - try parasailing to admire the spectacular scenery from above - go kayaking or take a ride in an outrigger canoe.

A la carte
Kyoto - the secrets of sake
In Fushimi, in the south of Kyoto, the Matsumoto Shuzo Distillery is one of Japan's oldest. It's a place that opens its doors to a few privileged visitors to allow them to learn some of the secrets of Japan's national tipple. Housed in several listed buildings surrounding a garden, the distillery makes various types of sake using both traditional and more modern methods. The tour is accompanied by a guide and includes a brewing demonstration and a tasting of sake and green tea.
Optional


Moorea - with dolphins
Not far from your hotel, the Moorea Dolphin Centre offers a special encounter with a long-beaked (spinner) dolphin. The centre was set up by specialists, biologists and veterinarians to preserve the quality of life for its residents. As you cling to his fins, he drags you into a snorkelling dive to play with him, caress him, and watch him swim about in the open water. An experience reserved for good swimmers and a great opportunity to discover and share the world of spinner dolphins.
Optional - With a staff member who speaks your language


Bora Bora - Lagoons & coral reefs
The island still has many preserved coral reefs that are home to exceptional marine life. This comfortable private boat ride includes a complete tour of the lagoon with several stops to see majestic manta rays or leopard rays, as well as diving among hundreds of tropical fish living among the colourful corals.
Optional - Half-day, with a diving instructor


Tahiti - 4x4 safari
Guided tour through the heart of the Papenoo Valley, an exceptional and unique site in Polynesia, starting with a stop at the Taharaa pass. Then discover this magnificent valley, home to vibrant flora and rivers punctuated by huge waterfalls, as well as numerous archaeological remains. This getaway with a guide also includes a local lunch in a friendly restaurant nestled in the valley.
Optional - Day trip
A Rough Idea of Price
Dependent on season, accommodation and activities
The estimated cost for this trip is £11,000 to £13,300 per person. The final cost of the trip depends on the way we tailor it especially for you. The final cost varies according to several factors, which include the level of service, length of trip and advance booking time. The exact price will be provided on your personalised quote. The average price for this trip is £12100 per person.
International flights by commercial airline (outbound flight to Osaka, return from Papeete)
International flight from Tokyo to Papeete
Airfare taxes and fuel surcharge
Train trips between your Japanese destinations
Baggage transfer between Kyoto and Tokyo
Inter-island air pass in Polynesia
Ferry between Tahiti and Moorea
Private vehicle or boat transfers between hotels, airports, and docks in Polynesia
Three-night stay in Kyoto in a double room with breakfast
Three-night stay in Tokyo in a double room with breakfast
Three-night stay in Moorea in a room with half board
Three-night stay in Bora Bora in a double room with half board
Two-night stay in Papeete in a double room with breakfast
Day with a guide in Kyoto and a private tea ceremony
Day with an expat in Tokyo, discovering the informed Tokyo life
Reception and assistance at Papeete airport
Dinner at home in Moorea in a Haapiti village
Day with a private guide discovering Bora Bora on land and sea
Our on-site Concierge services
A few of the benefits of travelling with us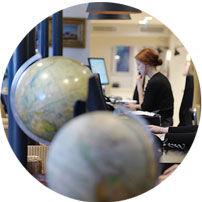 Get in touch
Our experts have the inside track on the destinations they sell and will tailor-make a holiday to your unique requirements.
Contact one of our Japan specialists