Itinerary Highlights
Discover two islands brimming with Mediterranean lifestyle and island romance
Begin with the traditional villages and natural landscape of Sifnos, before heading to the moon-like landscapes of Milos
Explore Athens before and after the islands, taking in ancient sites and history-filled museums
Contact one of our Greece specialists + 44 (0) 20 3958 6120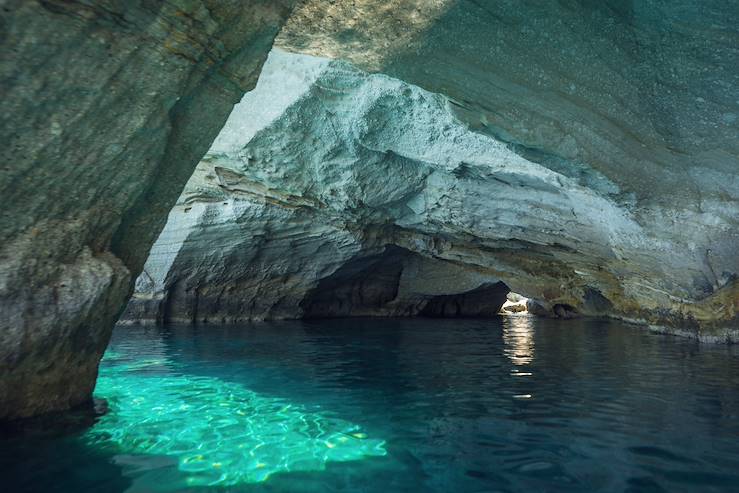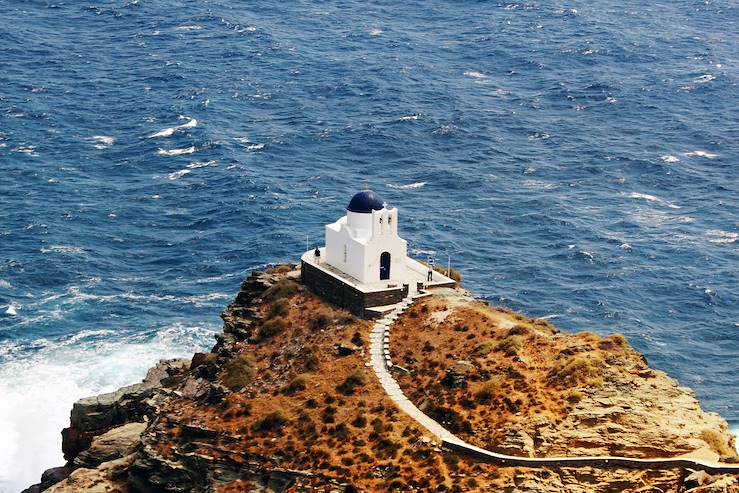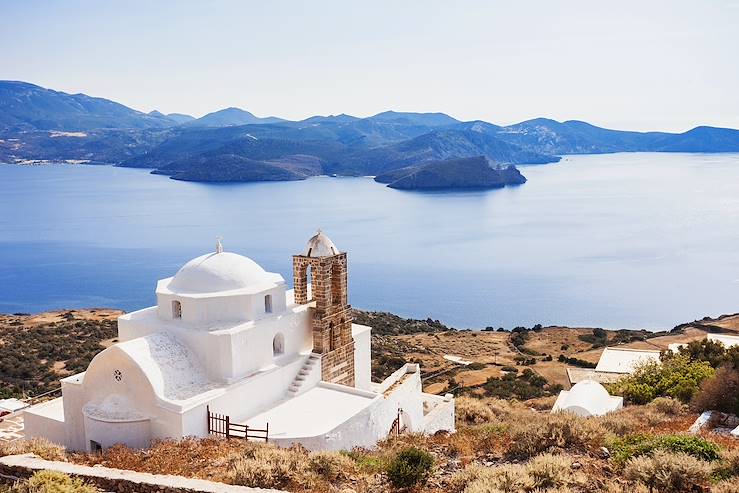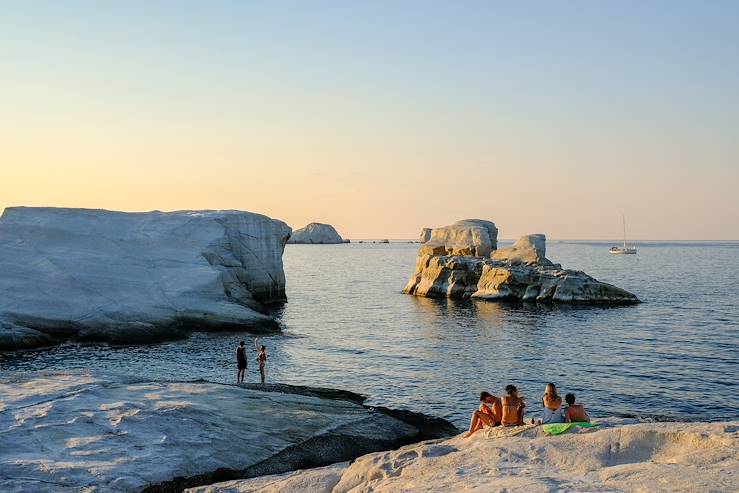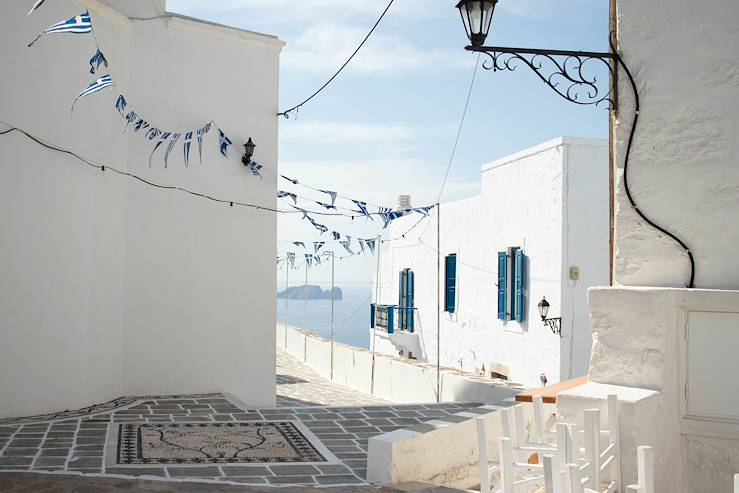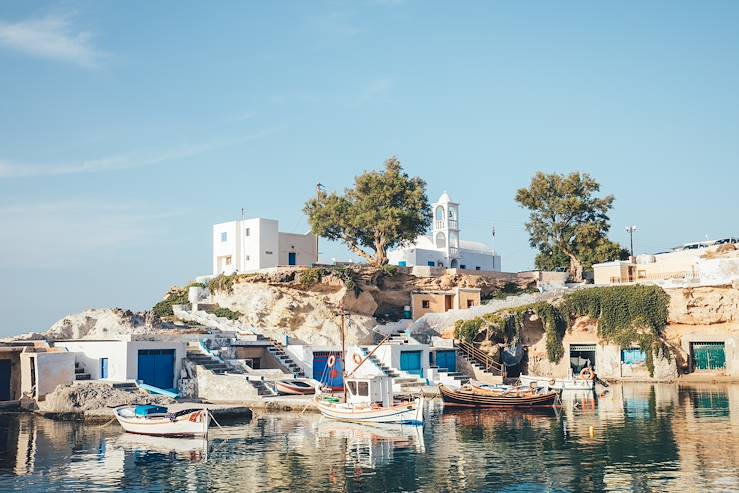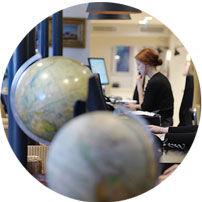 Your 12-day adventure begins with one night in Athens, before you are whisked off to the more secluded Cyclades in a trip to Sifnos and Milos via hydrofoil, where you will be able to discover two of the finest untouched islands that ooze the Mediterranean way of life. Picture white villages that reflect the Aegean sun, lemon orchards, old churches, small ports where caique fishing boats sway, beaches hugged by crystal-clear water, and tranquil coves where you can surrender to island romance. First up is Sifnos, which boasts pretty hikes along mule trails, visits to ancient monasteries and beautiful sandy beaches, before you head to Milos for lunar-like landscapes, postcard-perfect harbours and cave diving adventures.
Round off the holiday with one more night in Athens, where you'll have plenty of time to soak up some of the highlights of this ancient city. Throughout the trip, you'll be able to speak with our Concierge who will advise you or help you with any spur-of-the-moment desires.
Route
Everything is 100% tailored to you
Greece is calling! Head to the airport for your flight to Athens where, on arrival, you will be met by our local representative who will help you with your luggage. Once you are through customs and have your bags, head to the train which will take you to your central Athens hotel. Drop your bags, freshen up and head out to enjoy your first evening of delicious Greek food.
Today you will be collected and privately transferred to the port of Piraeus, where you will hop aboard the hydrofoil to the pretty island of Sifnos (around three hours). Pick up your hire car and drive to your hotel where you will settle in for four quiet nights, just a short walk from a postcard-perfect beach. Think crystalline gently lapping waters, fringed by caster-sugar sand and quintessentially Greek olive trees. Head out for an exploratory amble or simply settle down for the day by the water, refreshing drink in hand, as you take in the stunning scene that surrounds you.
DAYS 3 to 5
EXPLORE THE ISLAND OF SIFNOS
After a good night's sleep to the soundtrack of cicadas, spend the next few days taking in Sifnos, enjoying pretty hikes along mule trails, visiting monasteries or pottery workshops, and discovering the medieval villages. On one of your days spent on Sifnos, you will hop on a Zodiac boat and head to the wildly beautiful, uninhabited island of Polyaigos – a Mediterranean dream. Although no humans live on the island, it is called home by a collection of goats and a handful of endangered Mediterranean monk seals. Explore the rugged coastline by boat, keeping your eyes peeled for its inhabitants, while enjoying its gorgeously rugged coastline and many sheltered coves. The other days on Sifnos can be spent aboard a speed boat whizzing around the island with the wind in your hair; venturing up to Artemonas, one of the few neoclassical villages in the Cyclades, surrounded by olive trees against a backdrop of scalloped cliffs; or hiking along the winding trail that leads you to the island's oldest monastery, of prophet Elias, where you can take in the panoramic views over the other islands from the 'roof of Sifnos'. Of course, if you'd rather experience the island at a more leisurely pace, lounge on one of the beautiful sandy beaches lapped by the emerald sea.
The island hopping starts now, with a ferry ride to Milos (approximately one hour) where you will collect your second rental car and settle into another pretty hotel with blissful sea views. Think rugged white cliffs, postcard perfect beaches and impossibly blue waters. Spend the afternoon with your feet in the sand, or venture into the nearby village for a taste of some deliciously fresh olive oil or perfectly ripe tomatoes.
DAYS 7 to 10
GET TO KNOW MILOS
Milos, although not visited much by tourists, is well known to the Greeks. This is not only due to the slow-paced island life and the beauty of its waters, but also because of its volcanic origins, which have given it its almost moon-like landscapes. It also owes its nickname, the 'island of colours', to the contrast between its lime-washed houses, crystal-clear sea and the diversity of its sands. Over the next few days, you can watch the sunset from the old town of Plaka, dine in some of the postage-stamp sized taverns on the small harbour of Pollonia and splash around in the almost milky waters of Papafragas cave; all while enjoying delicious food, sumptuous wine and wonderful Greek company. Spend a day at sea on a speed boat, exploring every nook and cranny of Milos' coast, or venture beneath the surface on a diving adventure in the north-east of the island to discover underwater caves and stunning coastal scenery.
Unfortunately, the island-hopping aspect of your adventure comes to an end today, with the return crossing to Piraeus (four hours). Upon arrival, your private transfer will take you to your hotel in Athens where you will be spending the night before flying home. With one Greek afternoon left of your trip, take some time to delve into the city's history with a private tour of the Acropolis and the New Museum, as well as entry to the Archaeological Museum of Athens for a deep dive into this ancient city. Enjoy your final evening spent tucking into some of the city's tastiest treats – our Concierge will provide you will tips, tricks and recommendations if you're feeling stuck.
Sadly, today is the day your secret Cycladic adventure comes to an end. If you're early birds, head out for one final wander round the city, before hopping on the train to the airport to catch your return flight home.
A la carte
Discover Milos in a Private inflatable boat
The island that was the home of the famous Venus de Milo is a true geological wonder. Milos offers striking landscapes due to its volcanic nature and the diversity of its rocks. It is called the 'island of colours' because of the red, orange and white shades of the volcanic rock that forms it. Enjoy a relaxing break in sheltered coves, swimming in the turquoise sea and taking in the stunning views of the rugged coastline.

Option - Full day




An Alternative Athens
A journey to discover the diversity of Athenian architecture, accompanied by a private guide who will show you the other side of Athens, one that has Ottoman, neoclassical, industrial, and contemporary influences. Antiquity alone is not the essence of the Greek capital. It's hidden gems include unexpected rivers, picturesque markets, forgotten tombs, crumbling walls, palaces, Turkish baths, and skyscrapers. Phidias' glory is not the only thing to shine upon the city.

Option - Half day




With a few extra days - Serifos
Here lies the true soul of the Cyclades, far from the centre of Greek tourism. Serifos is home to untouched villages where the white walls reflect the bright rays of the sun. Scattered around the area are terraces where you can enjoy a glass of ouzo. Coves and small harbours with bobbing fishing boats are nestled inside the bays. And then there are the beaches, most of them still unspoilt. Some are sandy, others pebbled. You'll be able to give some a go and then, very quickly, you'll find the one that will be your daily go-to. One of the main landmarks in Serifos is a marble watchtower from the Hellenistic period. The village charms with its windmill and the remains of its Venetian castle. Much like Panagia, where the old church is decorated with 13th-century frescoes.

Optional
A Rough Idea of Price
Dependent on season, accommodation and activities
The cost for this trip starts from £2,230 per person. The final cost of the trip depends on the way we tailor it especially for you. The final cost varies according to several factors, which include the level of service, length of trip and advance booking time. The exact price will be provided on your personalised quote. The average starting price for this trip is £2,410 per person.
International flights with a scheduled airline to Athens
Airline taxes and fuel surcharge
Private transfers
Crossings by speedboat or ferry
Car rentals for four days in Sifnos and four days in Milos
Two-night stay in Athens in a double room with breakfast
Four-night stay in Sifnos in a double studio with breakfast
Four-night stay in Milos in a double studio with breakfast
Outing on an inflatable boat along the beaches of Sifnos with a private skipper
Our local Concierge service
A GPS navigation service accessible from our app, loaded with your itinerary, hotel details and places to visit
A few of the benefits of travelling with us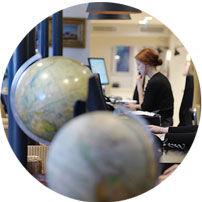 Get in touch
Our experts have the inside track on the destinations they sell and will tailor-make a holiday to your unique requirements.
Contact one of our Greece specialists